Time attack is awesome. I love the sport and how it seems to be growing in North America. It's rising so fast that every year it seems that you need to invest a bag of money to keep the car at the pointy end of the grid. For a budget-sensitive person like me, it's getting hard to keep up. That's not to say that I'm not going to show you what good parts on a tight budget can do with Sheri my S2000 Time Attack car, but I will be exploring other motorsports. That's where this innocent looking ST4 Class Miata comes into play.
So what is ST4? It's full name is Super Touring 4 and it's a power-to-weight class with NASA Pro racing. I'm allowed to have a 12:1 lb-to-average-WHP ratio. So i'm guessing around 215 peak WHP at 2400-lbs (with fuel and me in it) for the Miata. It is a wheel-to-wheel class, so I will need to make sure that the car is as safe as it can be. ST4 doesn't have a tire size limit per say, but if you are under 245mm section width you can have more wheel horsepower. ST4 also doesn't have a compound limit like the S2000 has in Time Attack. So I will be on a race compound but unsure which one.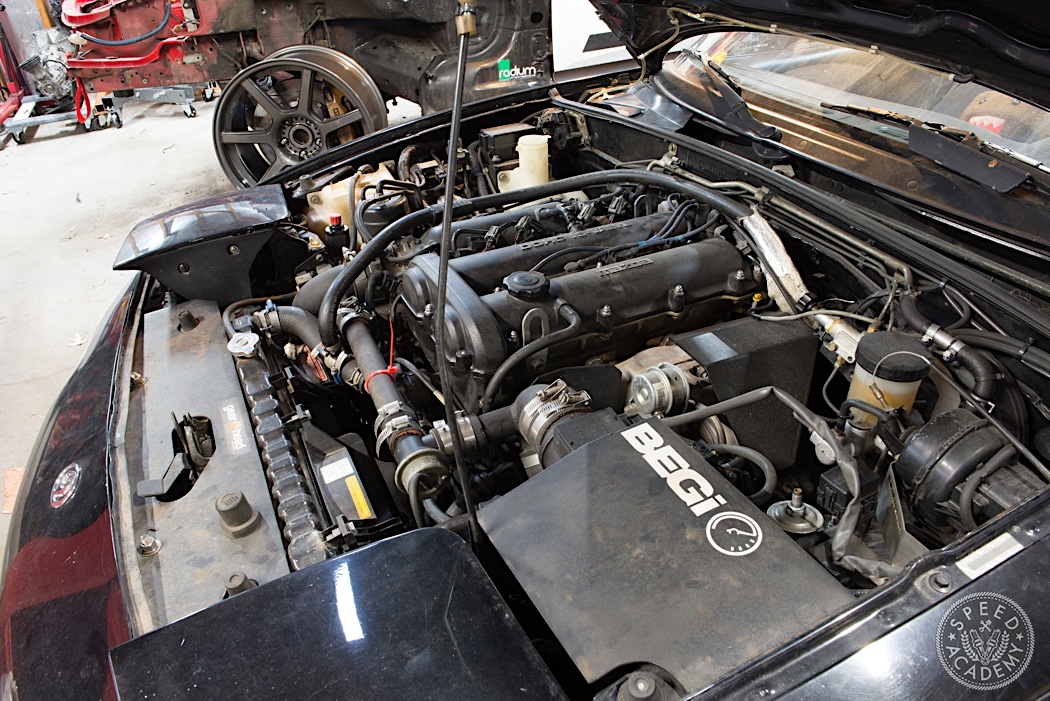 Okay, it's no so innocent, what can I say I love Garrett Turbos. As the car sits it makes 240-whp at 14-psi, which is double the power it made from Mazda. My dad used to do High Speed Autocross in this car as well as regular autocross with the Windy City Miata Club. This thing is actually what got me started in the track world. Without it and my dad I'm unsure if I ever would have found a road course. The reason I obtained it is, my dad retired and was tossing the idea around about selling the car and I threw my offer into the pot. And by offer I mean "Hey dad, why don't you give it to me and it will continue its life as a track car." To my surprise, he agreed!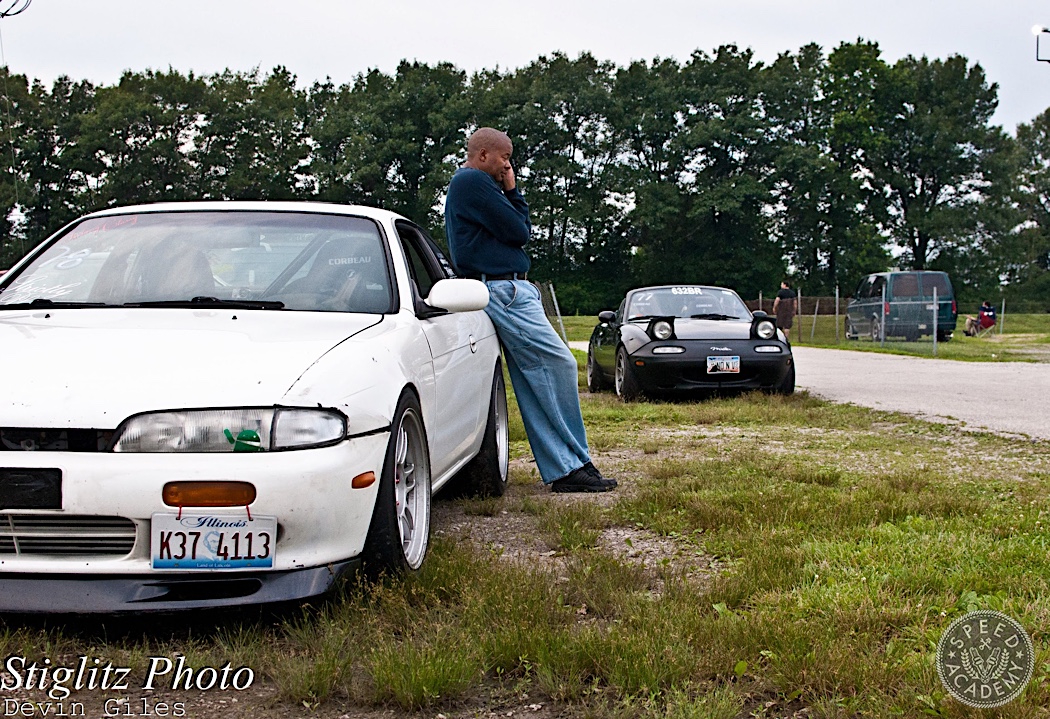 As you can see above, this car has been around for a long time. The other car is my old 240sx (SR swapped). This picture was taken in 2011 at the drag strip, and the Miata actually dogged it lol. The hard part will be throttling the power from 240-whp down to 215. Actually, it won't be hard at all from a hardware standpoint. It takes a press of a button to limit it down to 7-psi. The hard part is getting my ego to make a car "slower."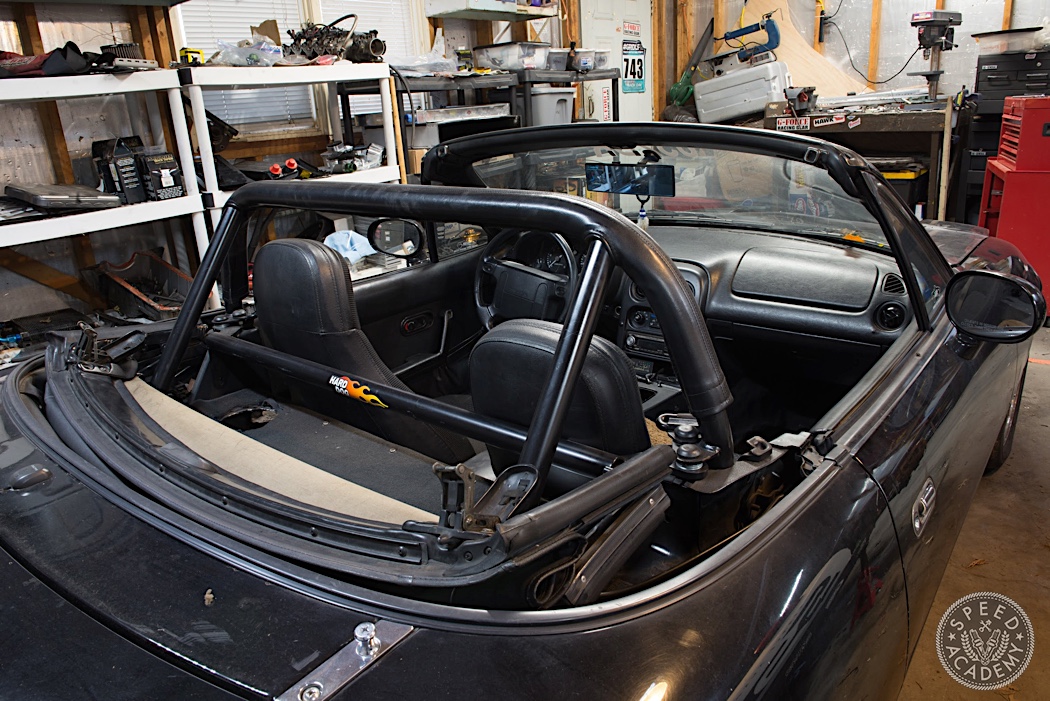 Where do we start in making this thing a front runner in ST4? First off, all that pretty interior needs to go. Why stop there? Lets get rid of those OEM seats, OEM steering wheel, OEM gauges, Hard Dog roll bar, and even the HVAC system. We need to make room for the Exact Performance cage. We are going with a 6 point cage with door bars on both sides and tying it into the shock towers, similar to what is done on the S2000 but better. *Side note: they will be redoing the S2000's cage as well, and I'll tell you why in a future update*.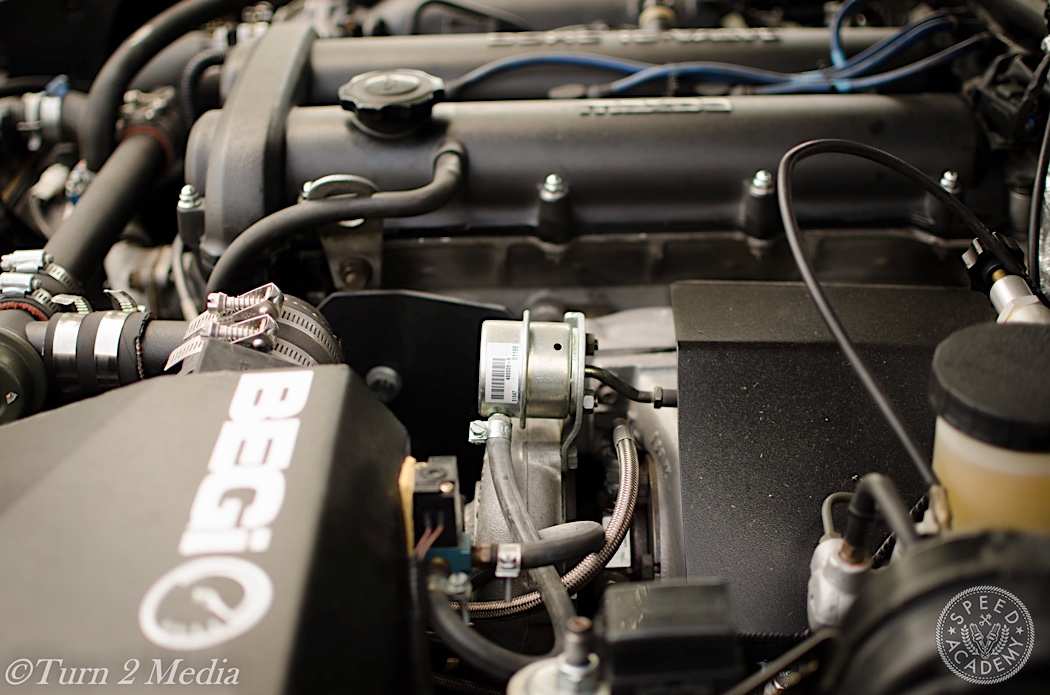 The other modifications that are going on with this car will be Trackspec Motorsports fender louvers and hood louvers to start out. I have them in my possession already. You know what? While I'm at it I'll also include the Powerflex USA bushing install! There is a semi long list of modifications in store for this beauty. Besides what's above, we need aero, cooling system revamped with CSF, suspension overhauled with Fortune Auto, ECU/Display upgrade with AEM, and Seats/Steering wheel from Sparco to name a few.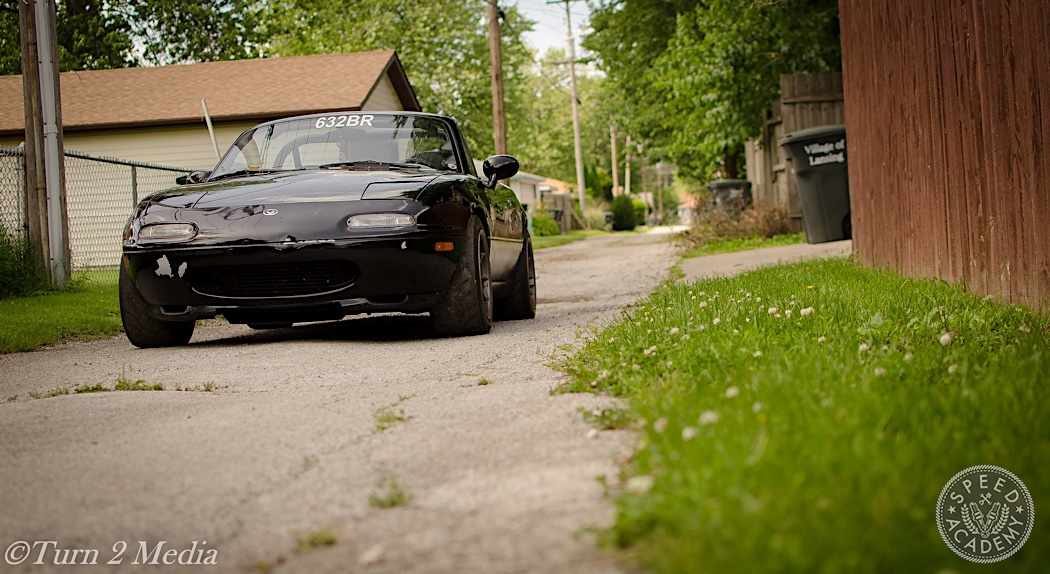 Well, we have filled our time together again, Speed Academy family. We have a lot of work ahead of us. ST4 is filled with fast S2000s, 350zs, Civics, Miatas, basically you name it and it's in ST4. This car is being built to compete in my local region, which is the Great Lakes region. The goals are to be testing this season and ready to rock for next season. Follow along if you dream of going wheel-to-wheel racing yourself or just want to watch a fellow speed junky go down the rabbit hole of preparing another car for another motorsport!