Our buddy Sasha from OnPoint Dyno always does things the right way. He's about as serious a racer as you'll find, having won the Canadian Touring Car Championship twice and having built what is likely the fastest Nissan 350Z in Canada and one of the most powerful all-motor VQ35's in the world. For the complete backstory on Sasha and his amazing Z33, head on over to Front Street Media and give this story a read.
When Sasha told us his StopTech AeroRotor two-piece brake discs were looking pretty tired and needed to be replaced, we got in touch with our title sponsor Turn14 Distribution and ordered a fresh set (you can do the same if you setup a wholesale account with them).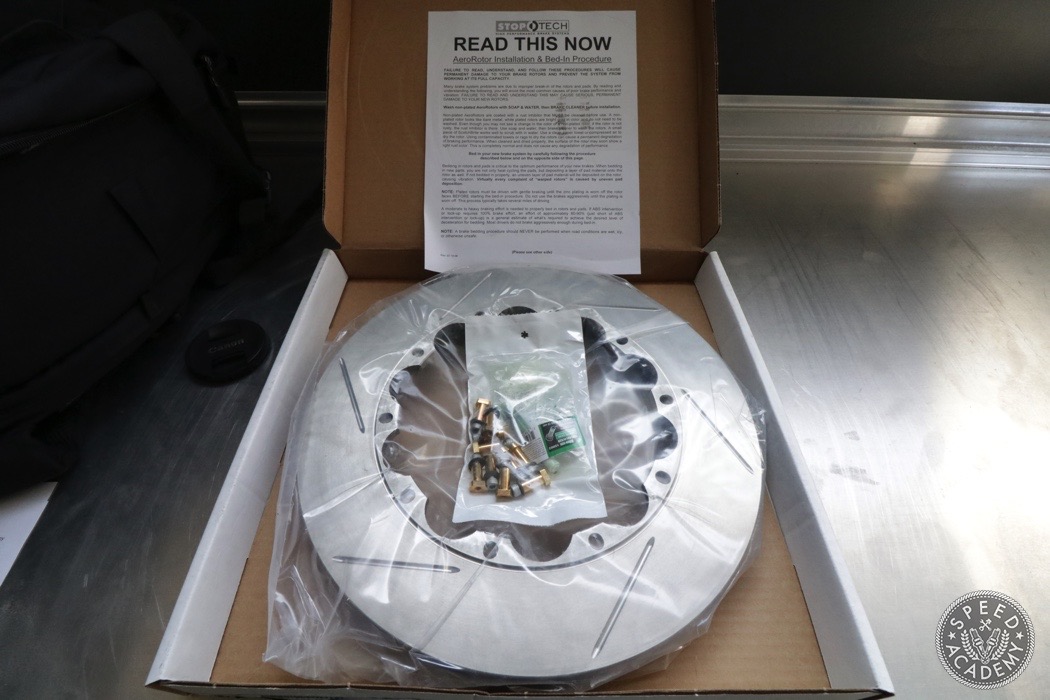 We run StopTech's Sport kit on our S2000, which is a great setup for a street/track car like ours, while the AeroRotor discs on Sasha's Z are a hardcore motorsport grade product, but you can get them as a straight replacement for the OE rotors as well as for StopTech's Trophy and Big Brake kits. Made in the USA, AeroRotor discs feature directional vaning and bare iron construction with either slotted or cross-drilled faces for better dissipation of heat, dust and dirt, ensuring that fresh pad material is in contact with the rotor face every time you stomp on the slow pedal.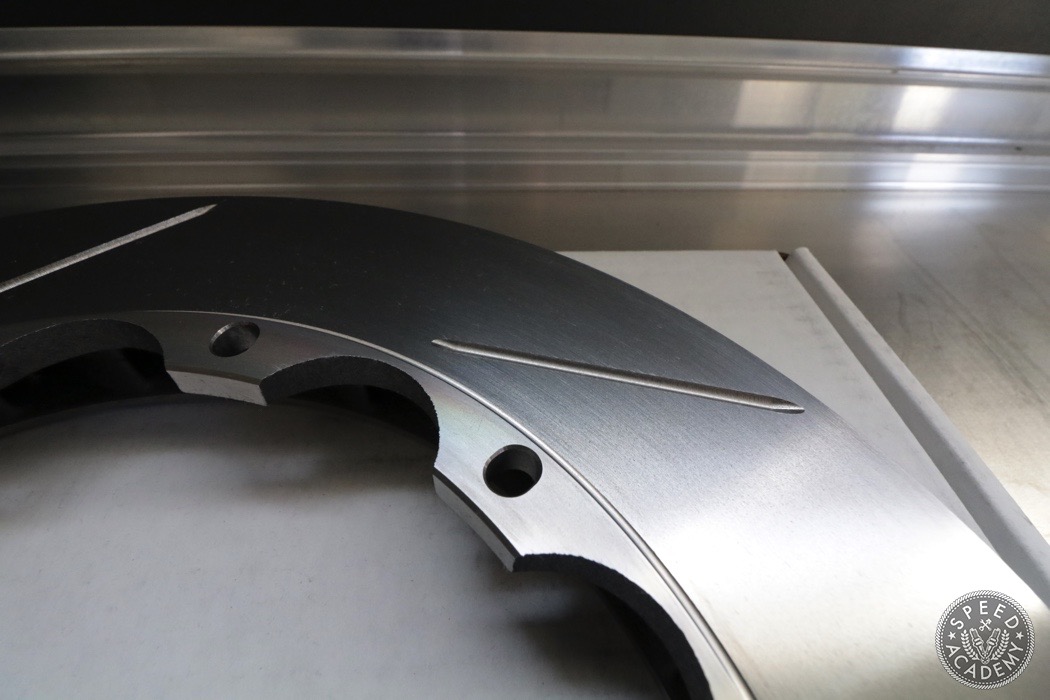 AeroRotors also feature a proprietary alloy chemistry that includes molybdenum and carefully targets a narrow range of hardness and tensile strength values in order to better control the cooling rate of the rotor after casting, This means AeroRotors have added crack resistance as well as improved overall durability and functionality.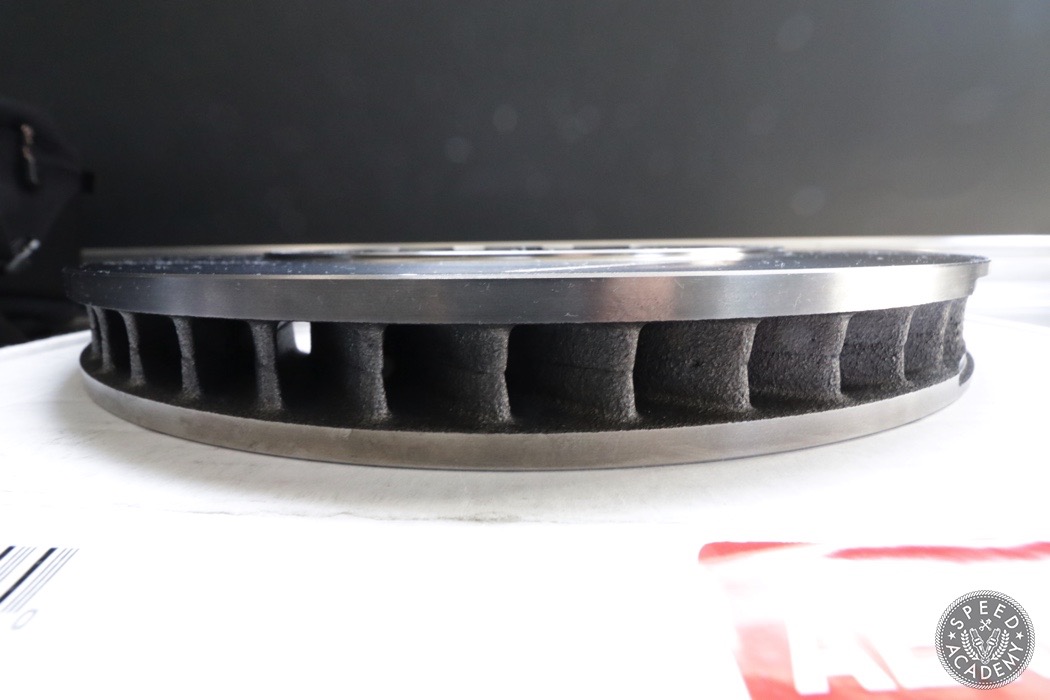 StopTech's patented, directional AeroVanes inside the rotors are also a major selling feature, since this vane design pushes up to 80% more air than factory rotors of the same thickness and diameter and 10-30% more than other directional racing rotors on the market. That's a massive improvement in airflow, which of course means better cooling, less brake fade, and better overall performance.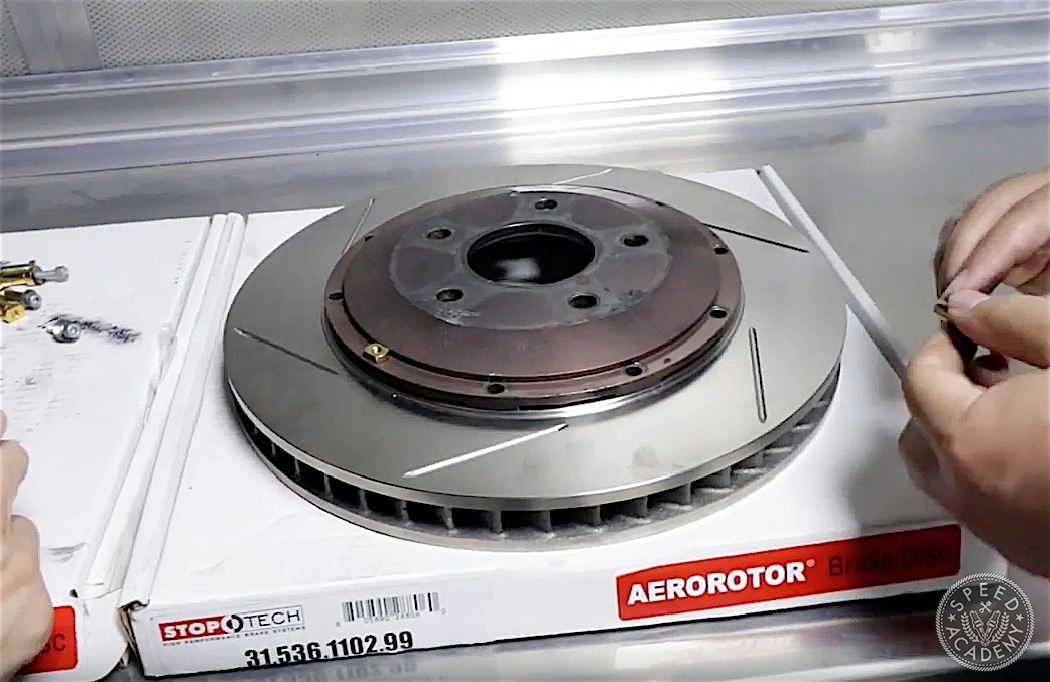 There are numerous advantages to a two-piece brake disc system like these, including being able to reuse the lightweight aluminum center hats. This not only keeps cost down, it also keeps unsprung and rotating mass down too. In fact, StopTech AeroRotors are up to 8-lbs lighter than a one-piece stock rotor of the same dimensions.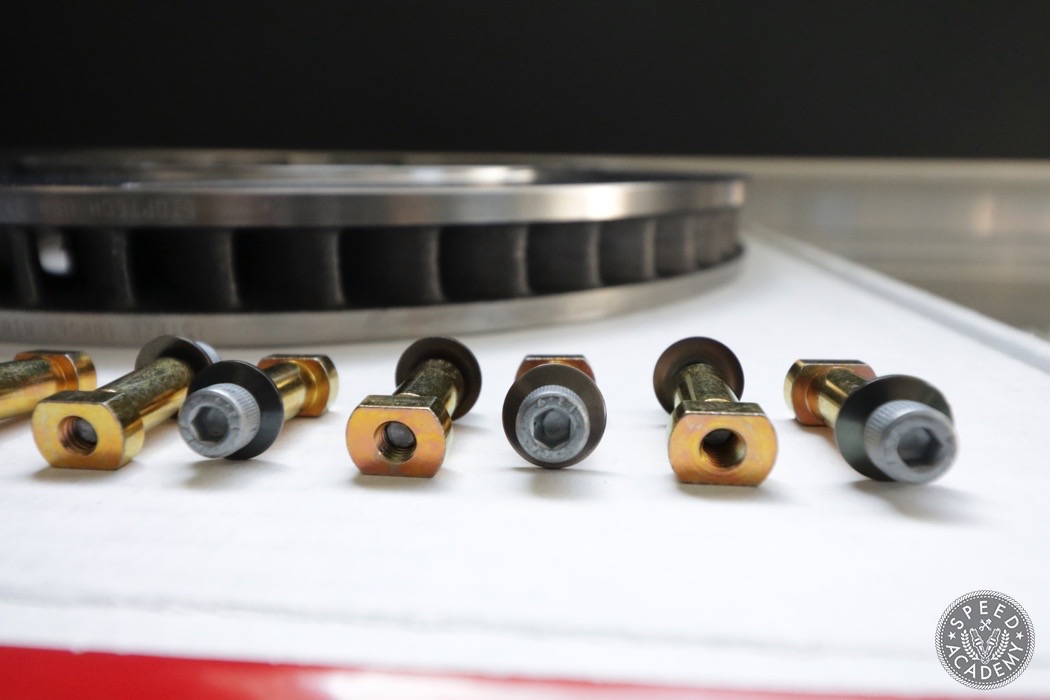 As Sasha explains in the video at the bottom of this story, the other advantage to two-piece brake discs is that you can set them up as a floating disc, which allows some lateral movement of the disc so that it can adjust to any unevenness in the pads or the rotor face or during any misalignments from flex in the hubs.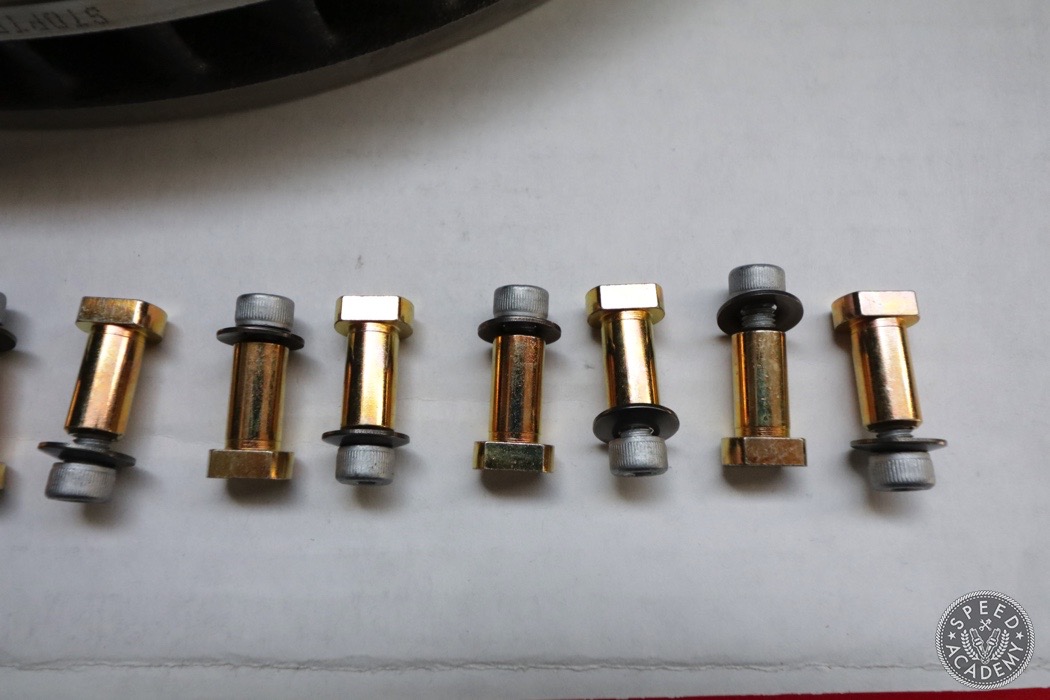 The floating setup, where the disc can move back and forth slightly on the drive pins also helps isolate any vibration the discs might pick up from uneven pad material deposition, plus they allow for separate heat expansion of the aluminum center hat and bare iron disc. This helps resist coning and ensures optimum braking performance in the process (if you've ever had a warped rotor or a bad vibration in your brakes from uneven pad material deposition, you know how much that can reduce brake feel and performance).
With that quick and dirty explanation of StopTech's AeroRotor discs and drive pin hardware, check out our video where Sasha goes over the advantages of a 2-piece rotor design like this and shows us how to fasten the discs to the hats properly.