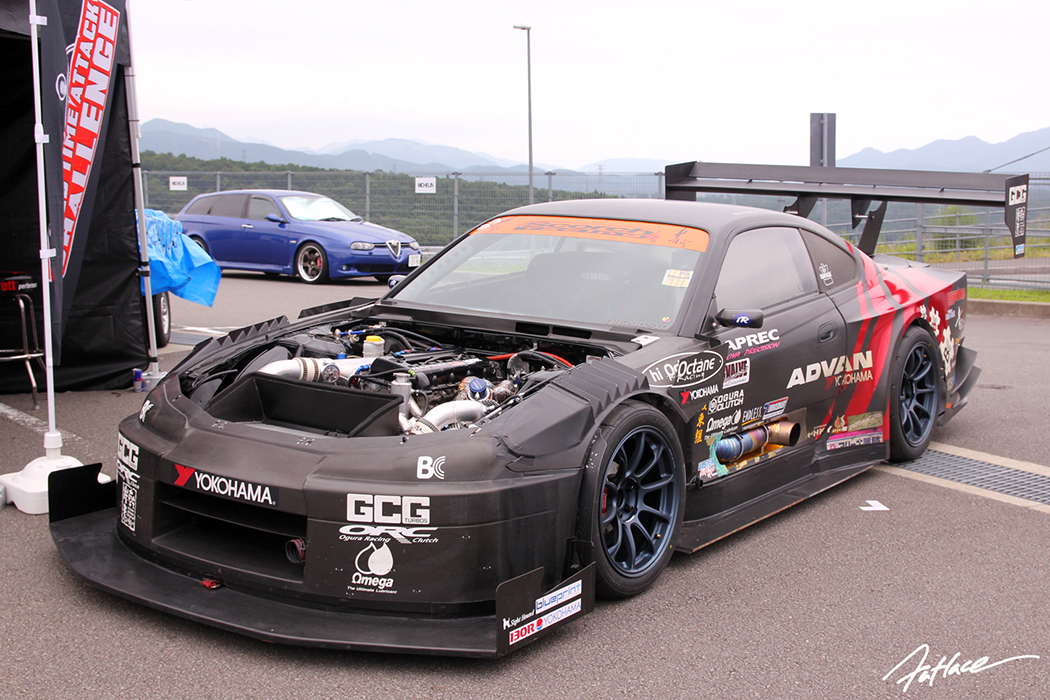 We love Time Attack. We love it because it's still a relatively grassroots form of racing, especially in Street and Limited classes. And yet at its highest, Unlimited class level, it represents the very pinnacle of what's achievable with a road car chassis, and, in most cases, on a tight budget and with a crew of friends who are in it for the love of the game, not the fame and certainly not the fortune. Privateer superhero Under Suzuki in his awe-inspiring S15 Silvia is a perfect example of the grassroots yet wildly ambitious nature of Time Attack competition.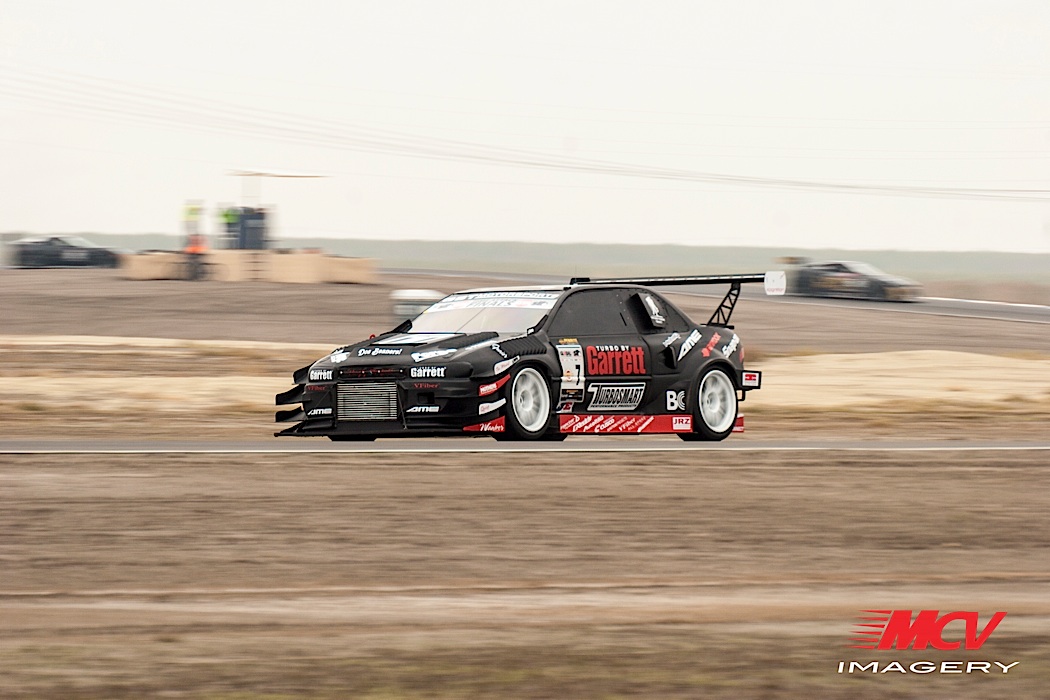 Here in North America, the most important Time Attack event on the calendar is Global Time Attack's Super Lap Battle Finals, held each November at the dusty (and sometimes stinky) Buttonwillow Raceway. Typically a few class records fall each year as the top teams refine their setups and find a bit more speed. This year was full of surprising performances, including GST Motorsports returning to the event after a few years away and resetting the Unlimited AWD and Overall SLB lap record with a blistering 1:38.9.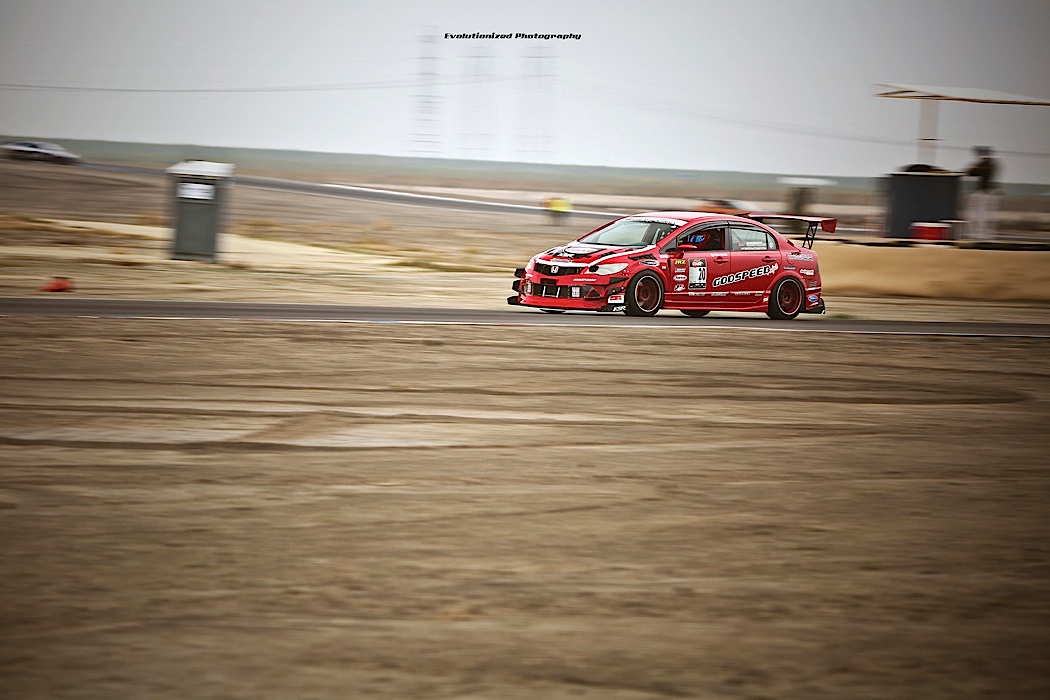 One of the other record setters at this year's SLB Finals was Ken "The Legend" Suen in his Godspeed Project 'Big Red' FA5 Civic Si, lowering the Street FWD mark to an incredible 1-minute 55.602-seconds, resetting his own record of 1:58.9 in the process. What makes Big Red's pace even more impressive is the fact that its K20 engine is naturally aspirated, and typically NA powered FWD machines struggle to get below 2-minutes flat at Buttonwillow.
This achievement didn't come easy for Ken or Big Red, though, a thrown rod punching a hole in the engine block at a test event last September, dumping oil on the heat wrapped header and igniting a fire that left nothing salvageable in the engine bay or the front half of the interior. As Ken put it, "I was very upset after the fire, because I had spent so much time and effort on Big Red and the damage looked really bad."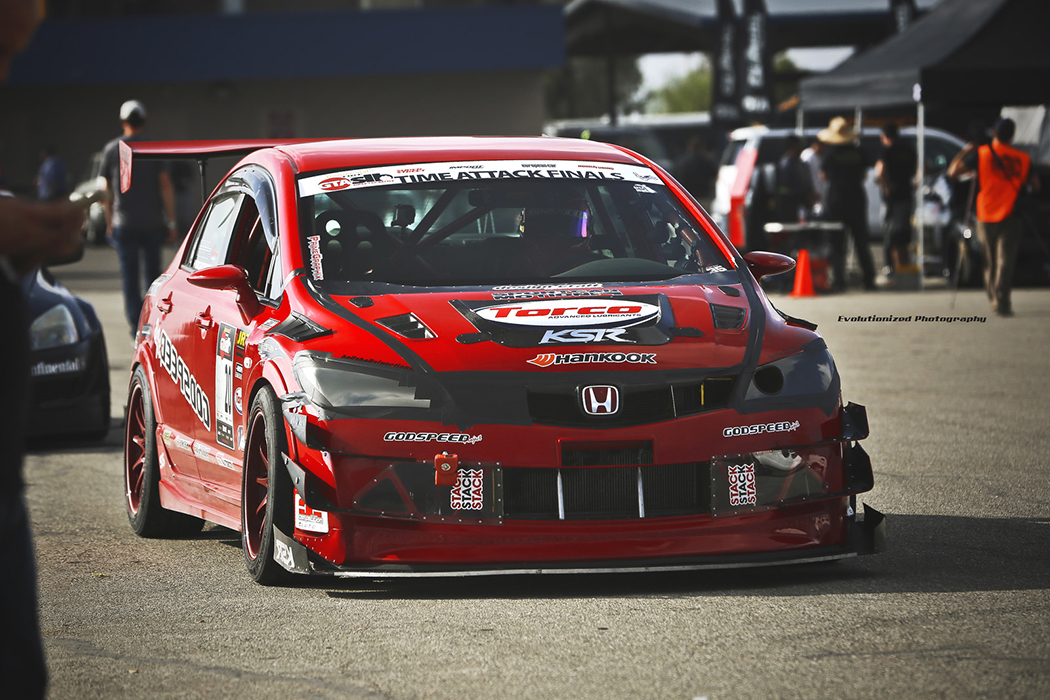 A lot of people would have walked away from the challenge of such a daunting rebuild, but not Ken. As he explained, "I could have gone a lot of different directions after the fire, but I decided to stay in Street class with an all-motor setup because the old record I set (1:58.9) was on worn out tires and the fastest I had unofficially gone at BW in Big Red  was a 1:57.1. My goal for Big Red with an all-motor setup has always been 1:55, and I really felt I had to keep pushing hard to achieve this. I had to do it! Why set the goal at 1:55 all-motor? Because I looked at the overall Street class, not just FWD, and the fastest NA street tire class time on record was Evasive's Honda S2000 with a 1:56.8, so I really wanted to beat that time and show people that FWD can be just as fast as RWD or AWD. I just felt like the SFWD guys weren't really committed, that they'd rather just show up and try to get a trophy, but to me Time Attack is all about setting records not collecting trophies, so this is the real reason why I stayed in Street class and stayed with my all-motor plan."