As strange track car builds go, I suspect a Toyota Starlet is up there with the strangest. This little car has been a labour of love for close to four years, and I think it's ace! It isn't the KP60 series Starlet you might find in North America, mine is the EP82, a small-engined, front-wheel drive hot hatch that was only available to the Japanese market. Over the course of the next few weeks I aim to bring you up to date with the build, but before that, let me introduce myself, tell you a little about my history with cars, and how I came to own my Toyota Starlet GT.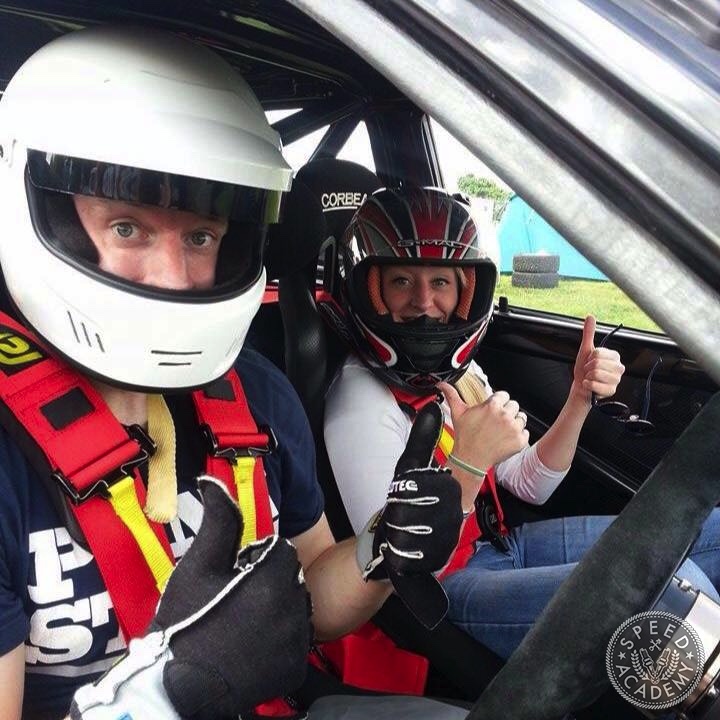 My name is Tim Darracott, and I'm a UK-based Software Developer who has quite the passion for cars and motorsport. During my 15+ years of driving I've owned an eclectic mix of cars, some you may have heard of, some you may not.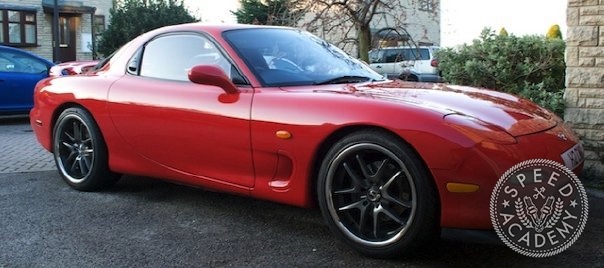 Top of the list sits an FD RX-7. Mine had been converted to a Garrett GT35r single turbo, and it was the car I would use to complete my first ever lap of the Nurburgring. But I'm not just fond of Japanese cars, my E46 M3 was a pretty special place to be, as is my current daily driver, an E39 M Sport touring. There have been others, perhaps a little less known globally, a Peugeot 206 GTi which sported a set of Jenvey throttle bodies that sounded so good I would end up owning it twice. There have been many others, an S14a 200sx, ST205 Celica GT-Four, Peugeot 106 GTi, and a Suzuki Swift GTi to name but a few.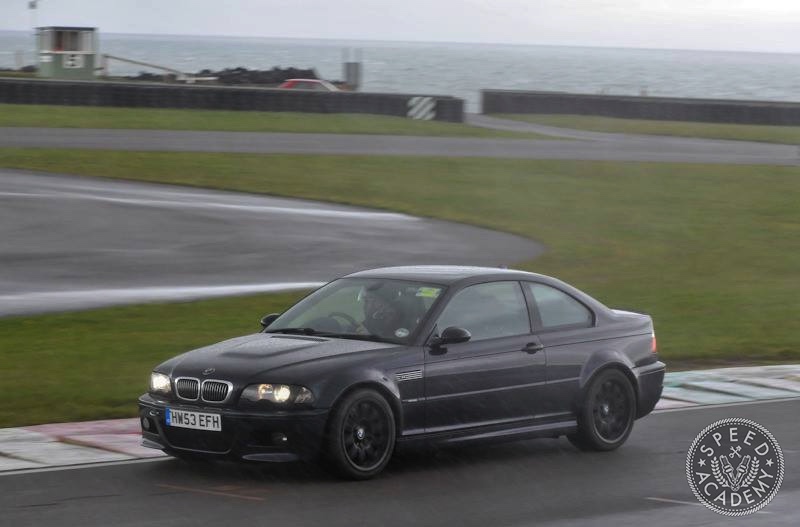 I'd always shied away from wrenching on my own cars, worried I might break something which in turn would cost me a lot of money to put right. But engineering and taking things apart always intrigued me, I just needed something to tinker with on the weekend, something I could take apart and learn how to put back together. That's when I picked up a Nissan Pulsar GTi-R, a car I'd always wanted, but well known for gearbox problems and not being particularly easy to work on. I like a challenge. Mistakes were made along the way, but I learned a lot during the process.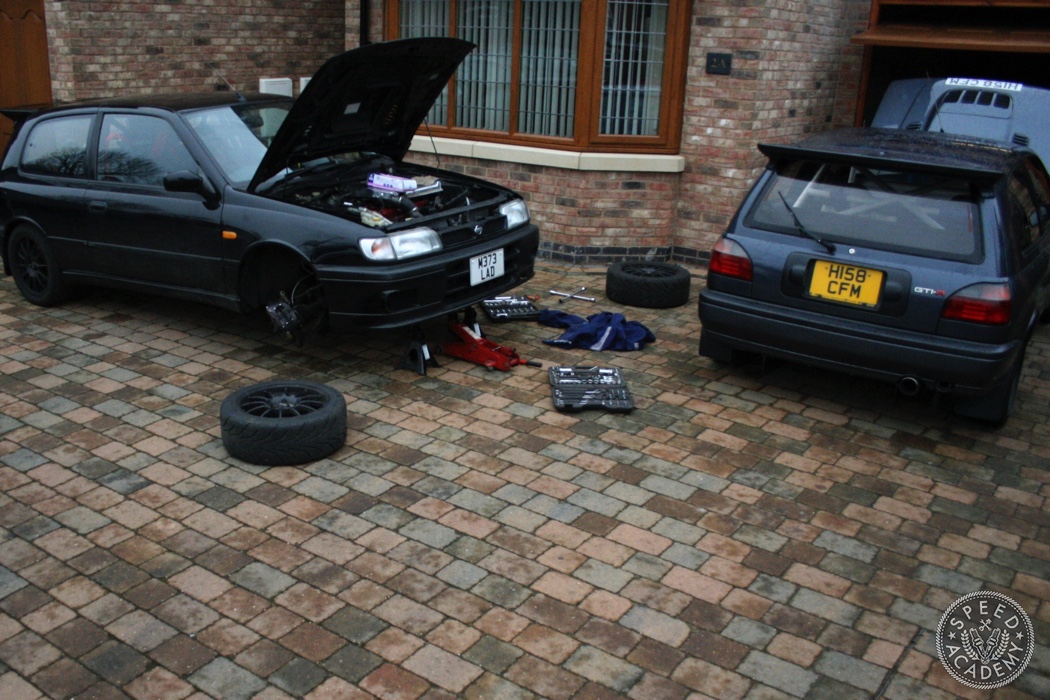 The car eventually became a track toy, and it was what I used for my first few track days. It was unfortunately stolen, and whilst recovered the thieves managed to blow its engine into many pieces, and as such my insurance company deemed it a total loss.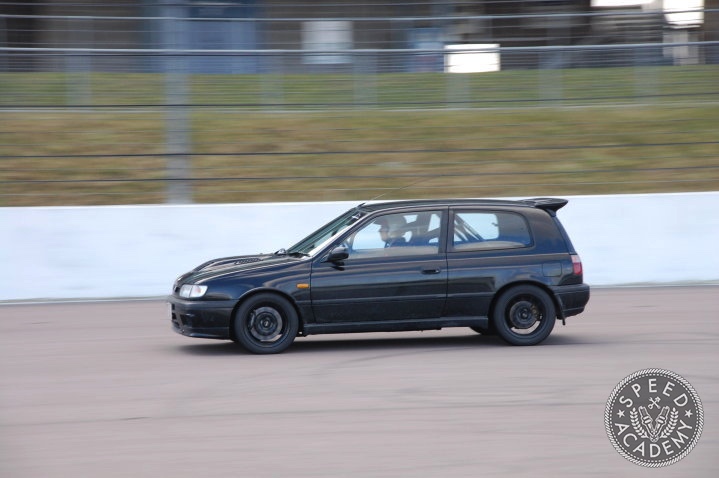 Fast forward a couple of years, a close friend of mine started to campaign his R53 Mini Cooper S in a number of club level motorsport events. I attended a few rounds and decided I wanted in on the action. I sweet talked Andrew into letting me use a space in his unit to store and work on a car.  As soon as he agreed, the search was on.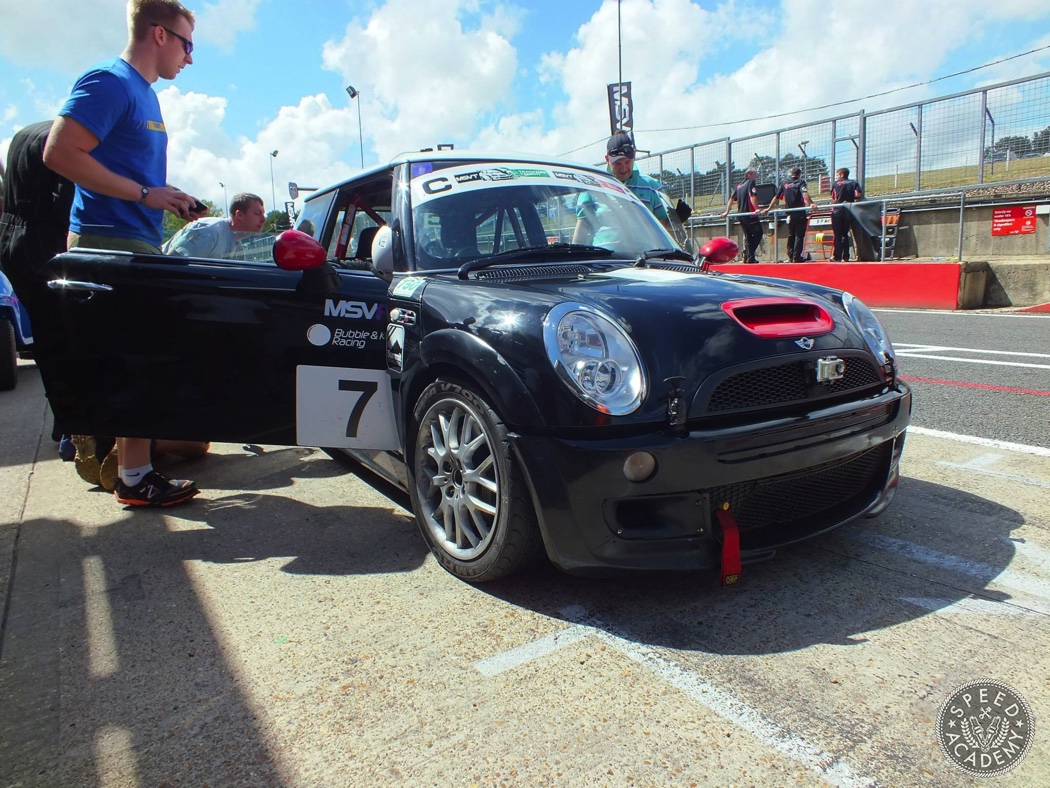 As with most modified cars, especially the more obscure, a lot are completely stripped of parts and often never to be driven again. The previous owner of my car had intended to do just that until I stepped in and made an offer for the whole thing. I had initially been looking for something in need of repair, but this one came up, had some nice go faster parts already fitted to it and the body was in great shape.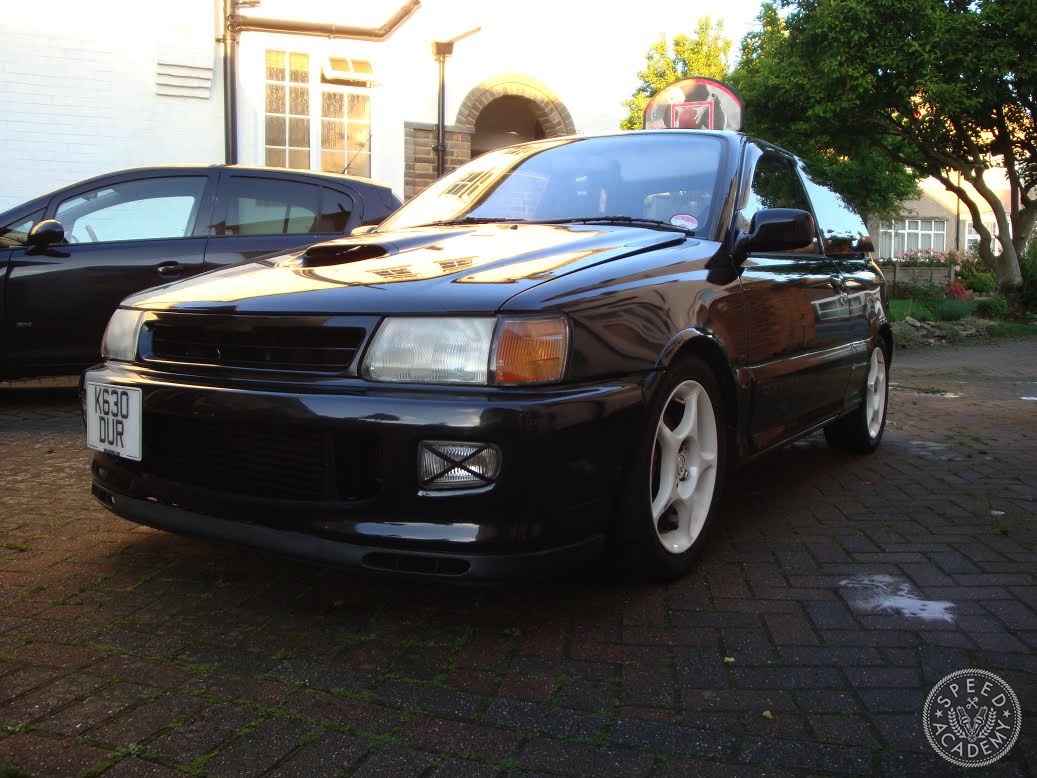 It was certainly more road than track car, but that suited me since I was keen to carry out the work required myself. As above, it came with some choice go-faster parts, like a hybrid turbocharger, a stainless steel exhaust manifold, a KAAZ limited slip differential, Enkei wheels, a set of Meister-r coilovers, and a full compliment of Whiteline anti-roll bars.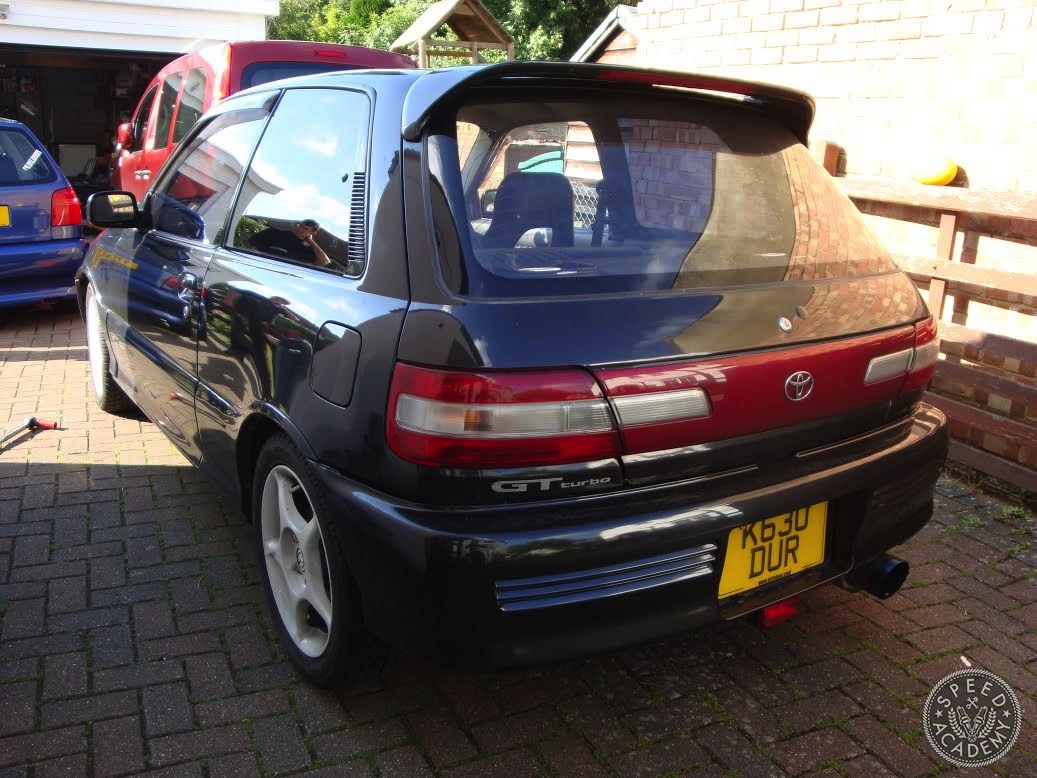 By now you're probably wondering, what the hell is an EP82 Toyota Starlet GT? Well, the EP82 was produced in Japan between 1989 and 1995, it came with a turbocharged 1331cc 16v twin cam engine that produced around 130-bhp. The car is light, with a curb weight of 830-kg or 1830-lb, you certainly wouldn't want to crash one at speed. Some of the factory options were pretty neat; it was possible to tick the box for all manner of things including Recaro seats, TEMS electronically adjustable suspension, a rear strut brace, or a helical limited slip differential.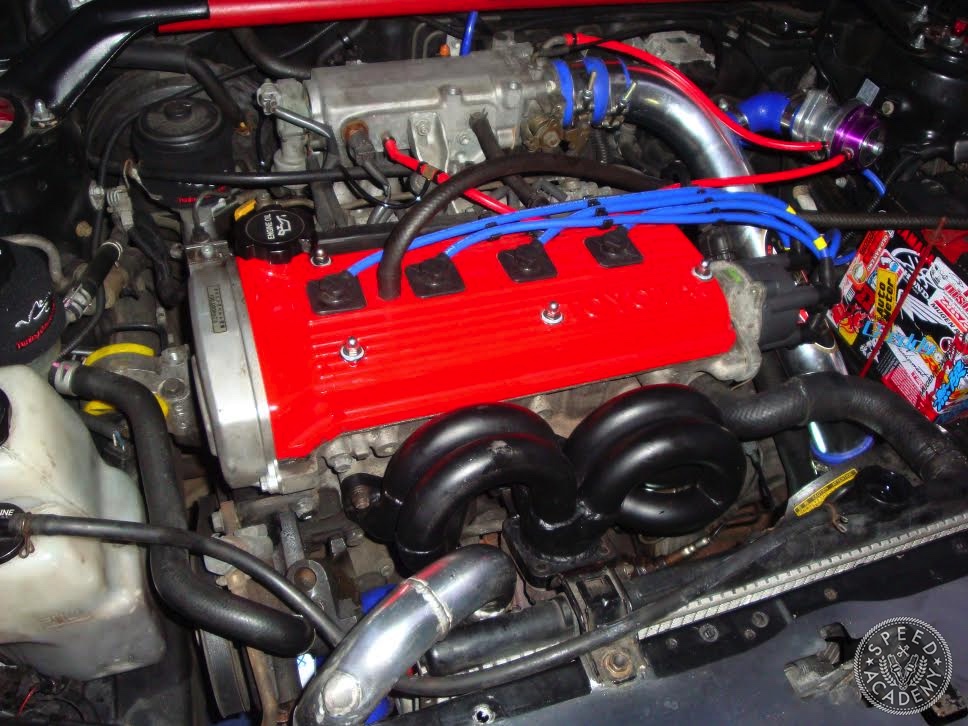 The turbocharged nature of the car made it a tuner's dream, some of the more famous Japanese-based Starlet tuning houses included ZEP Racing, JAM, and Cruise Power. Perhaps most famous are HRF, who are featured in the Option video below tuning a Starlet to race and ultimately defeat a Nissan Skyline R34 GTR around Tsukuba.
As for my car, the next steps were to begin stripping it to get it ready for its Custom Cages weld-in roll cage, which is where we'll pick up next time.