Working on the ole' S2000 this week got me thinking, there has to be a flipping easier way to go fast these days. Looking over my car, there aren't a lot of things that I haven't touched or thought about touching. I know why I started with the S2000 in 2012 but if I were to do it all over again today what would I start with? Let's imagine that I sold the S2000 for exactly what I have into it (minus consumables and excluding what I have sold), which would be right around 53k…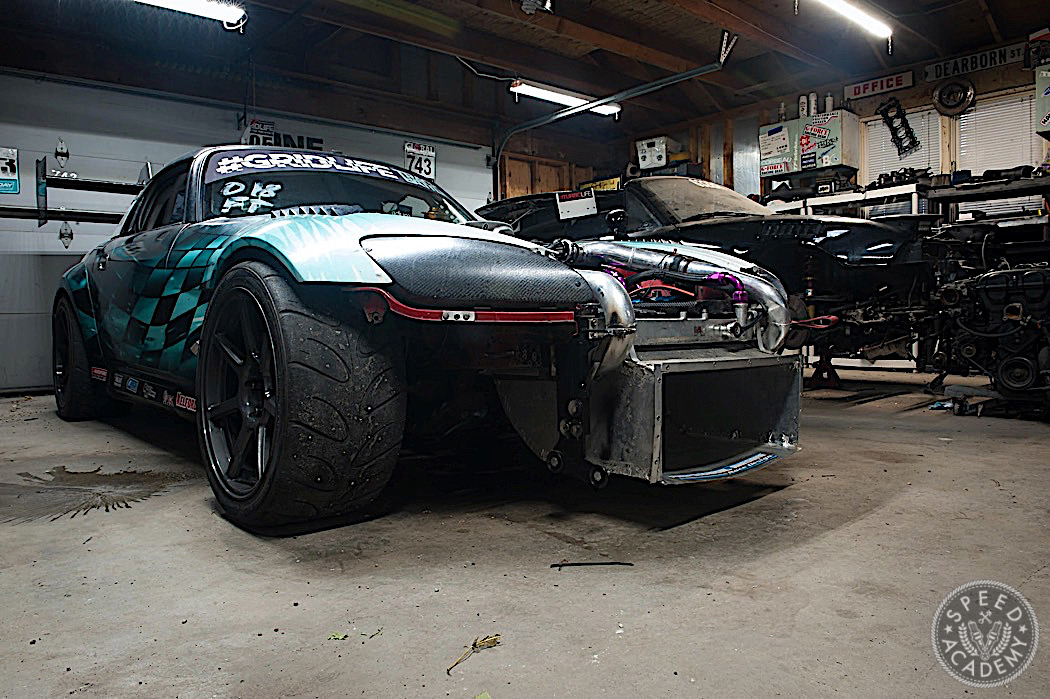 Let's be realistic here. There is no way I would get that much for my Honda, but let's say I have 52k total for this fictional build (over how many years it would take, haha). Let's start out with class: my current car is classified in Track Mod with Gridlife, Limited with Global Time Attack, and I think Super Street with CSCS . Naturally, I would want the new chassis to be on the pointy end of these classes as well. To be competitive, you have to have a power-to-weight ratio of around 5.5 lbs per wheel-horsepower, at least in my opinion. Meaning this chassis has to be light with an engine that loves boost or semi light with a decent amount of displacement.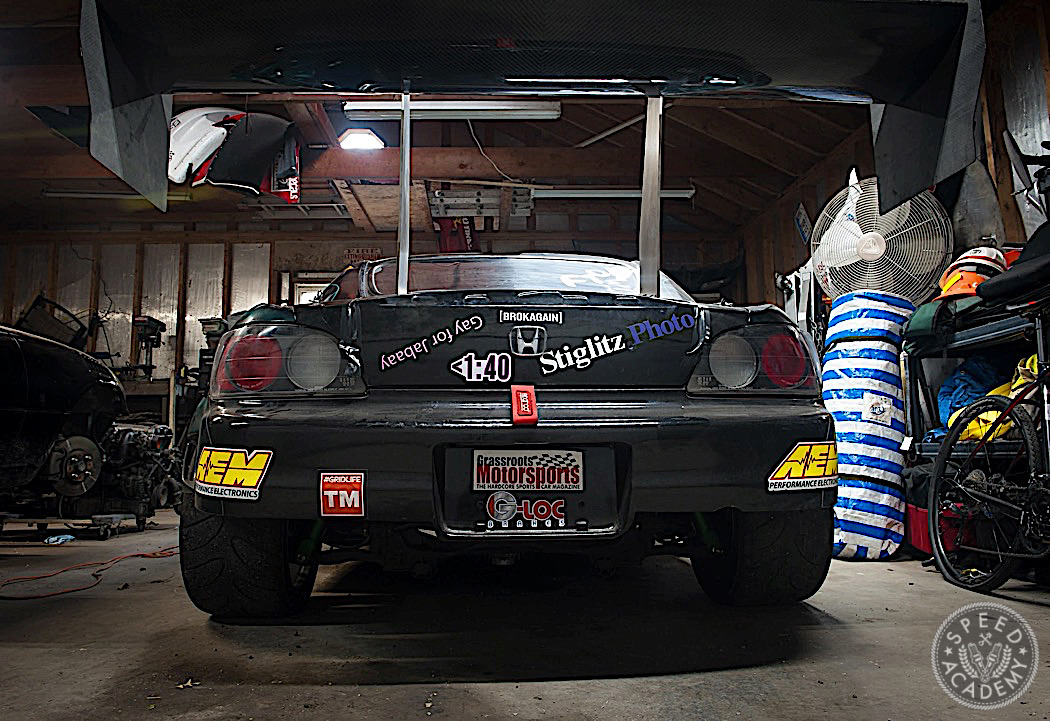 Last of the must haves are: be able to survive at least one 15 minute session (it is time attack, you know), have a pretty good drag coefficient, and decent aftermarket support. I may be cheating here, but I would still be doing my own DIY aero with my team Professional Awesome and companies like Spage Sport.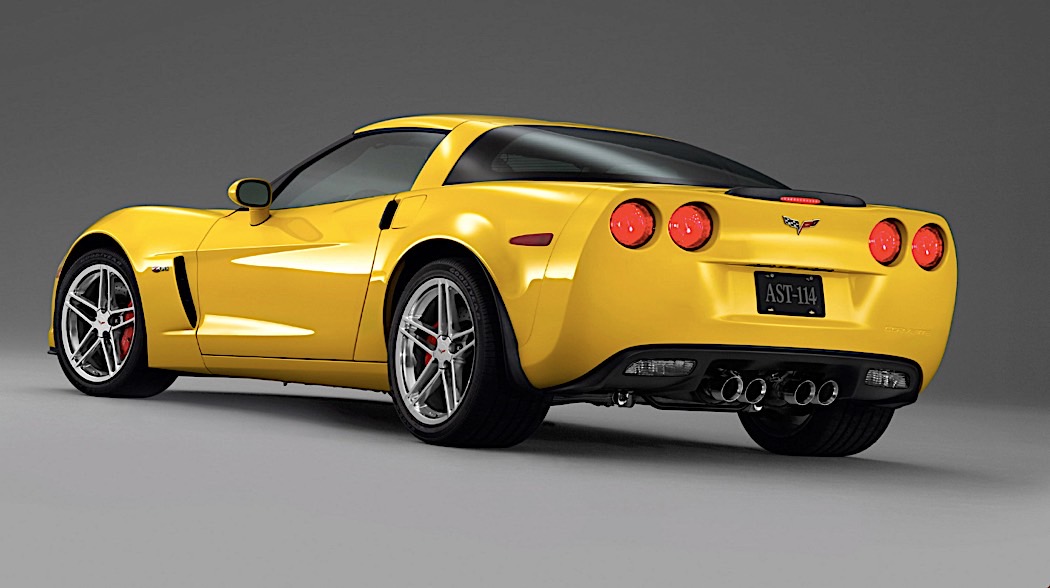 By this time I'm sure some of you already knew where I was headed: the C6 Corvette Z06. Look at it, no I mean stop reading and just look at it. Okay, now that you're back, you know I'm right. The C6Z has a drag coefficient of 0.34 which is the same as a Ferrari F40. I know my teammate and close friend Mike Lewin from Professional Awesome is screaming at the screen right now [Editor's Note: maybe even punching it? Mike does love to punch things], because his Honda Insight has one of the lowest drag coefficients of any production car ever made, so it was a close third on my list (sorry Mike, haha).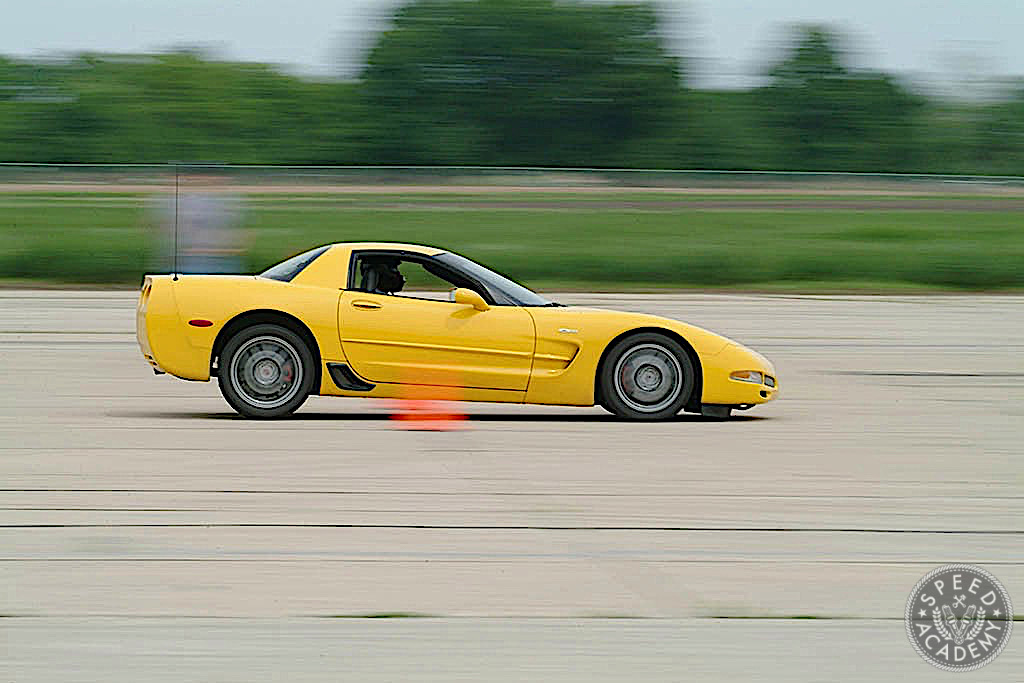 Option 1B or 1A depending on how much I hate myself when driving on the street would be a C5 Z06. The C5 interior looks like it was lifted from a Chevy Beretta, or worse still from a Pontiac Grand Am. That's not to say the interior in the C6 is amazing, but it's semi acceptable. The C5 is quite slippery, though, with an impressively low drag coefficient of 0.29.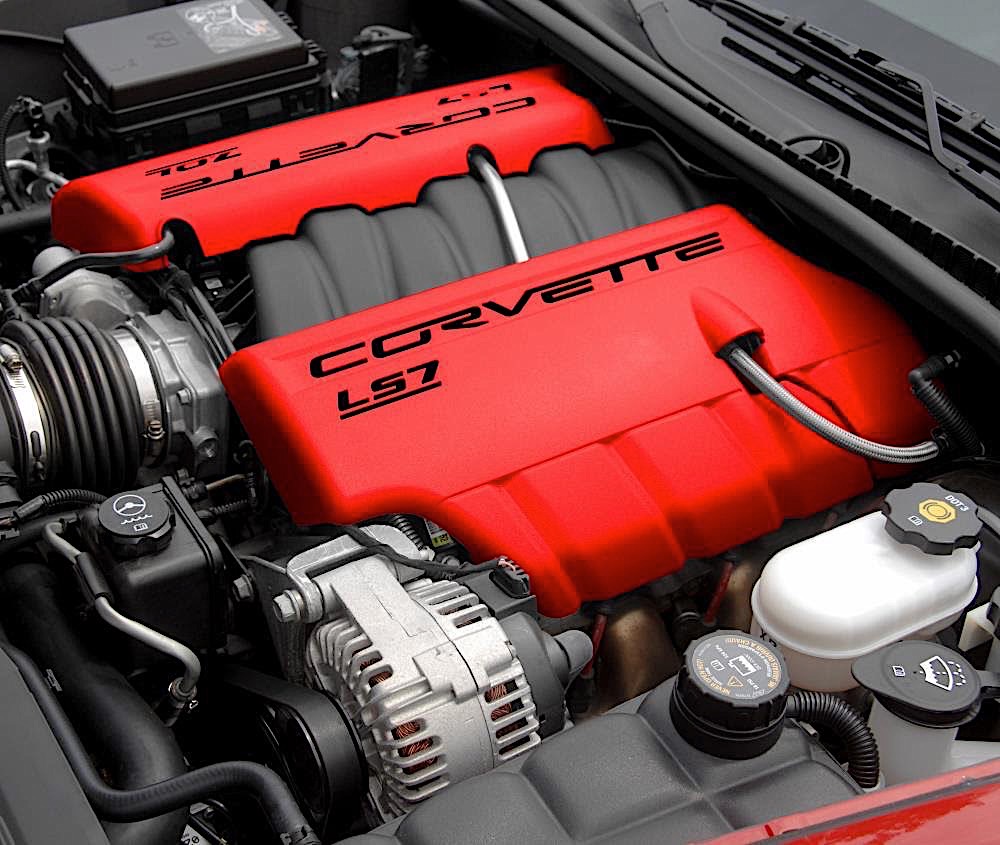 I also have a chart when it comes to engines for racing (based on aftermarket support and proven performance). This list goes as follows: four cylinder you go with a Honda k series, six cylinder you go with a Toyota JZ series, and for an eight cylinder you need an LS in your life. The C6Z comes with an LS, a factory dry sumped LS at that. Her name is LS7 and as our friend Dave would say, she makes some jam! Most have dyno'd their stock C6Z's at 440 to about 460 at the rear wheels. My S2000 makes 400 on its lowest boost setting, but wait, there's more.
Have you ever heard of an LS1? Of course you haven't, it's been a secret for so long……. Seriously, I don't need to tell you about the potential of these engines. Log onto youtube, reddit, facebook, or wherever you can find a performance car and within a few moments you will find one. Not to mention you'll find one making a billion horsepower or someone lying saying they make 500 HP with a tune and a cam. The C5Z comes with an LS6, which is a modified LS1 from my understanding. In fact, the LS1 and LS6 share a 5.7-liter displacement, but the LS6 has a unique block casting with enhanced strength, plus the LS6 heads, intake manifolds and camshaft are also unique. The 6.2-liter LS3 that came in the standard version of the C6 is not the basis for the hand-built 7-liter LS7 C6 Z06 engine, though, which uses a Siamese-bore cylinder block design in order to achieve its big-boy 4.125-inch bores, plus it has high-flow cylinder heads and lightweight engine internals including titanium rods and intake valves.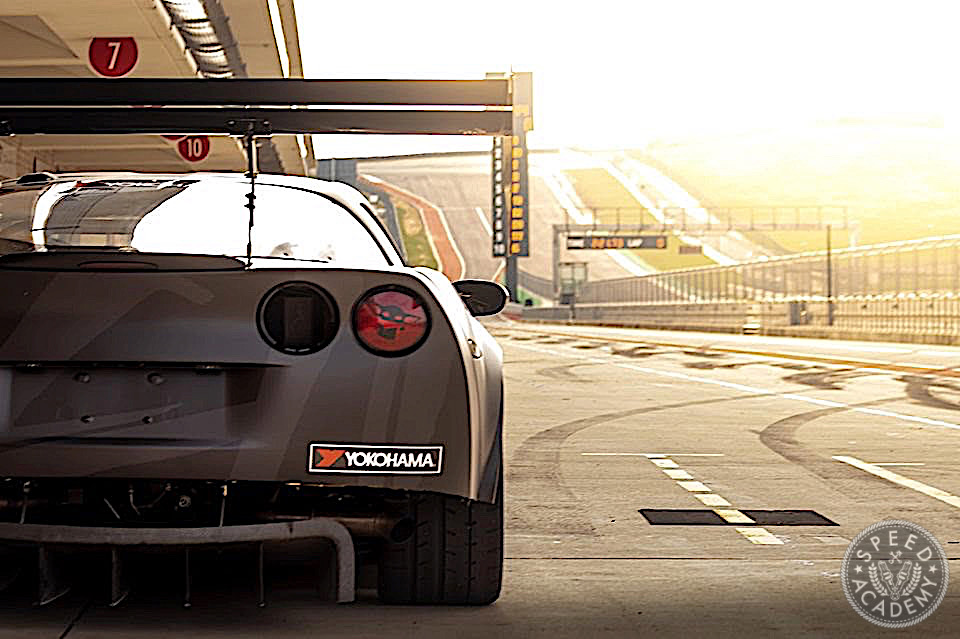 Stock C6z's are wide! Their OEM rear tires are 325s, no extra fender flares are needed unless you want to literally put steam rollers on. The C5s are a little more challenged with narrower fenders, but you can still find examples of people stuffing 305s underneath them without much difficulty. Meanwhile, it took me purchasing aftermarket wide fenders to force 295s underneath the S2000.  Z06 vettes set up for the track mostly seem to run 295s-315s on all four corners on 18″ wheels.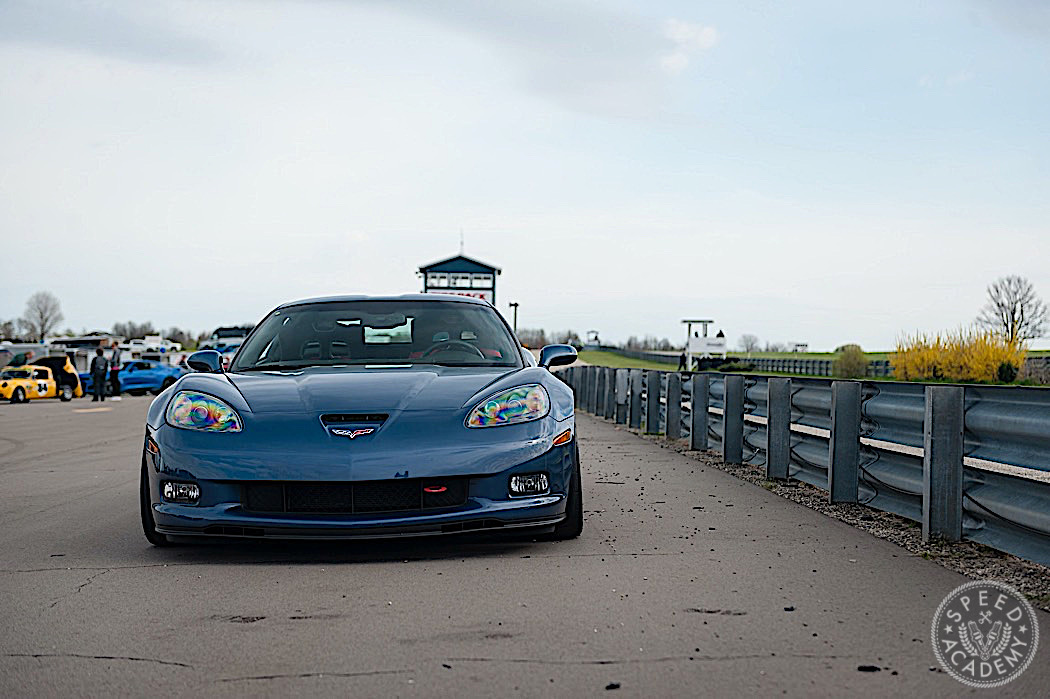 Both vettes weigh roughly 3200 lbs, which is pretty light by today's standards. That puts us right around a 6.8 power to weight ratio. In comparison, my factory S2000's power to weight ratio was around 14.1 since it weighed 2850 with 200-whp.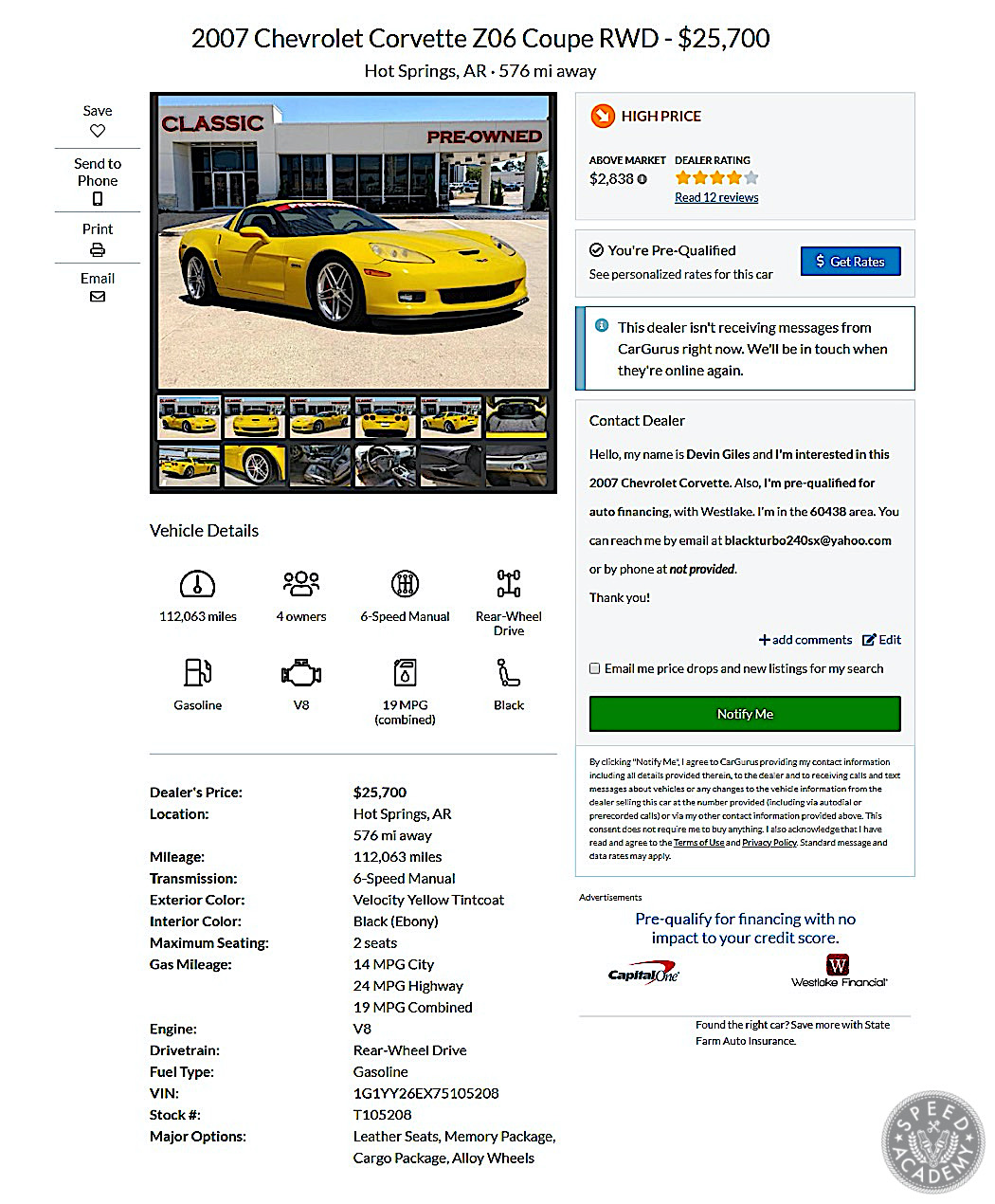 With all that C6Z goodness in OEM form, there has to be something bad, right? Well of course, it's been reported that with sticky tires and aero the factory dry sump needs to be upgraded. There are a few kits out there but they aren't cheap. Actually nothing for the C6Z is cheap. Expect a big brake kit to set you back at least $2000 USD. Consumables also go up; have you looked at tire prices in the 305 or wider range. But the worst thing you have to worry about are the LS7 heads, and in particular the factory defect with valve guides causing valves to drop without warning. Katech, Texas Speed, and American Heritage have solutions for this, which range from $2,000-$4,000 USD.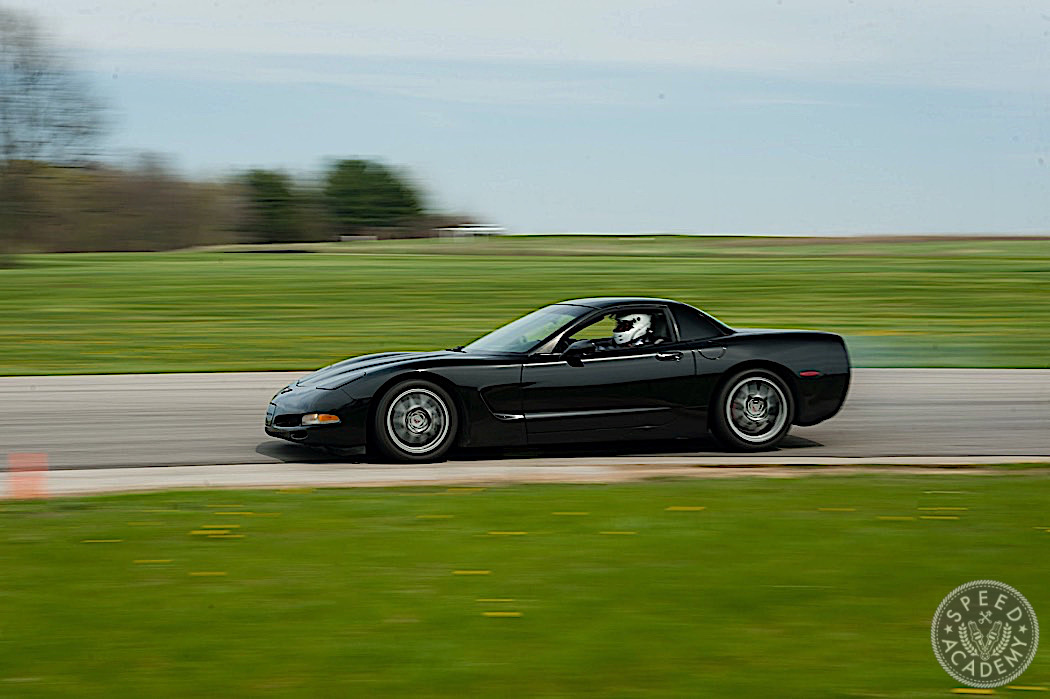 There are some reported valvetrain issues with LS6 engines which would break valve springs. This issue seemed to peak in the 2003 model of C5Z and drop off dramatically in the 2004 which was the final year of the C5s. The C5 oil pan is actually pretty darn good and companies like Improved Racing offer drop in baffle inserts for the stock pan. It's also noted that most people equip an Accusump system to their C5.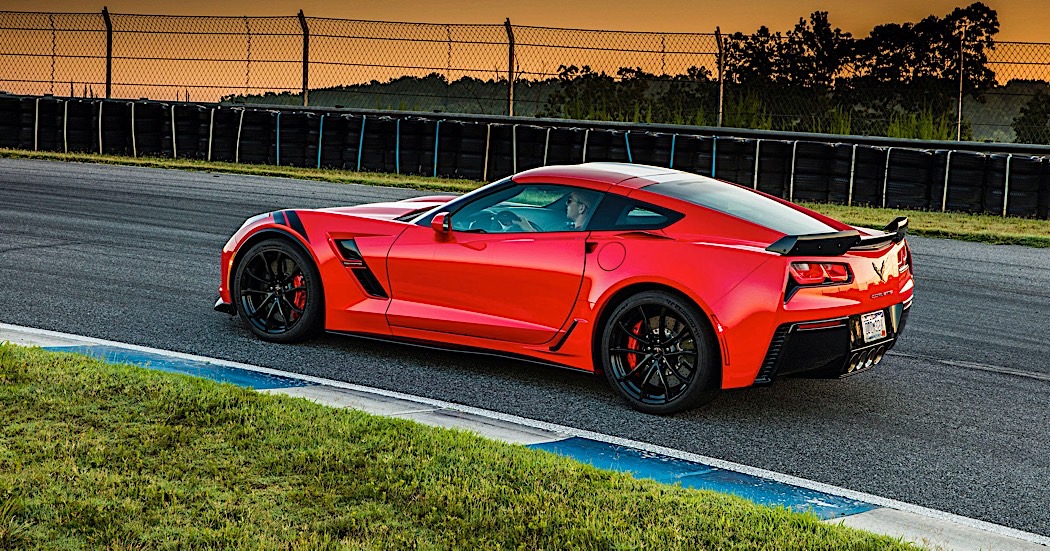 Some of you may be asking why I didn't choose a C7. Currently C7s are still in the mid 30s for Stingray  models, 50s for C7Z, and we aren't even going to talk about the ZR1. Sadly, this puts them out of our 52k budget by the time you do any sort of track prep. The Stingrays would be close to our budget after baselining, so in a few years that may be possible.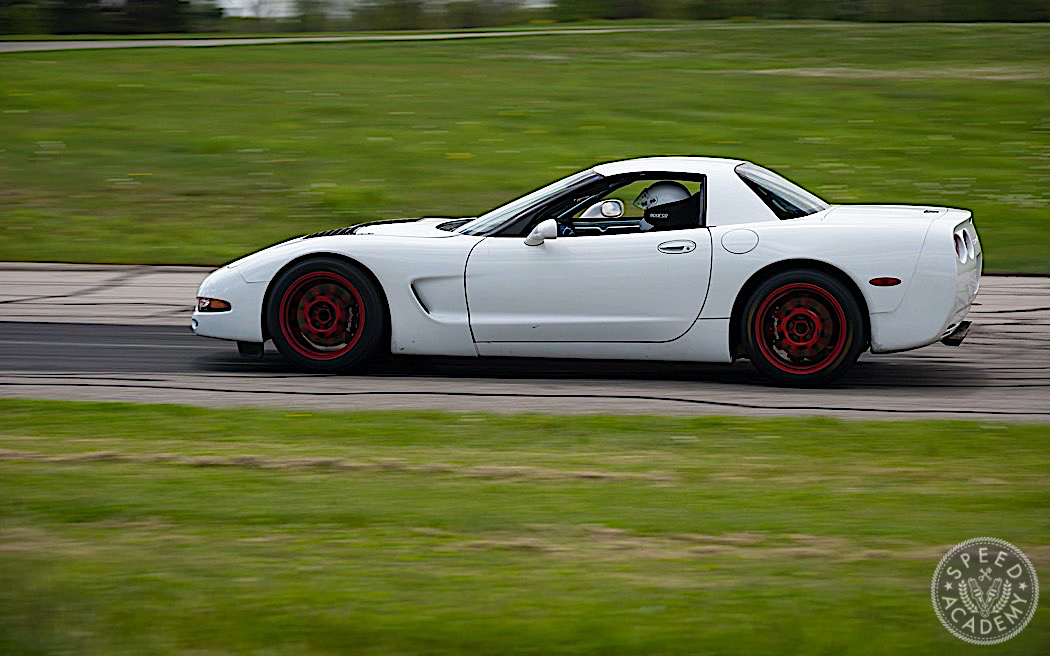 Speaking of baselining, there are a few things that I would do if I ever were to go either of these routes. For both of them, I would get a roll bar, racing seat, pads from G-Loc, 200-tread wear extreme performance summer tires, a radiator from Trackspec, oil/trans coolers from CSF, and hood louvers from Trackspec.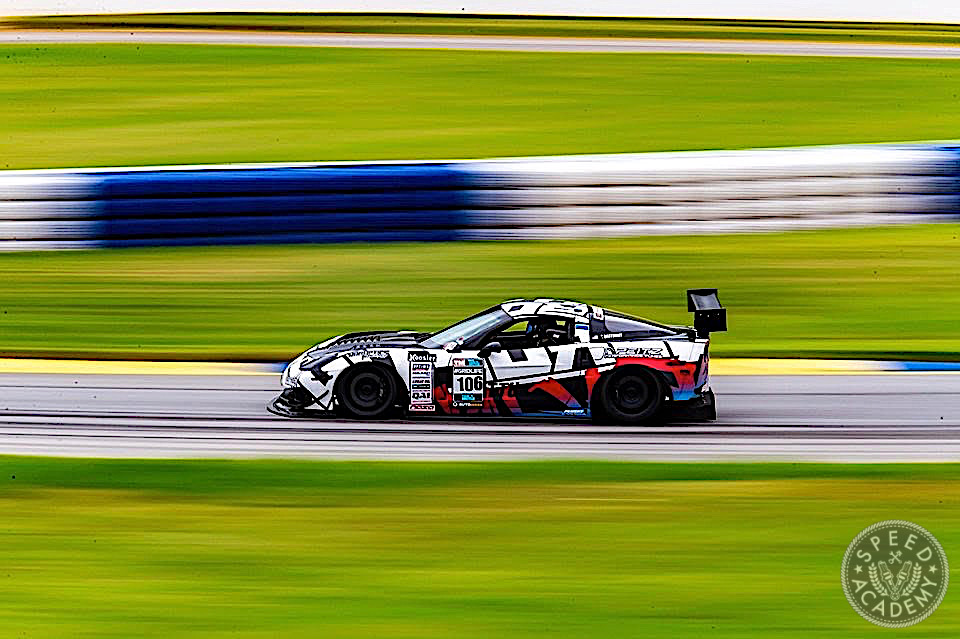 If you were wondering what came in second, it was a S550 Mustang, tied with….a S2000. Mustang takes well to modifications and I may be biased. The S2000 is great but I also would drop it down a class (to street mod) to be more competitive. With that being said, what do you think? Well with all this research Dave made me do, I have a bit of an announcement, someone will buy my Miata so I can get a Vette. Think it's time to retire the S2000 to Gridlife Touring Cup duties and start over. So I guess I'll be giving you an in depth look on how we can accomplish a fast Corvette for under 53k.