Due to the mass popularity of All-Season tires, many vehicle owners are convinced that they are 'good enough' for winter use. That is until they're in the middle of a snow storm or have to perform an emergency stop that results in a fender bender. I'm here to tell you snow or no snow, if you live in a climate that sees temperatures below freezing then your vehicle should be equipped with winter tires.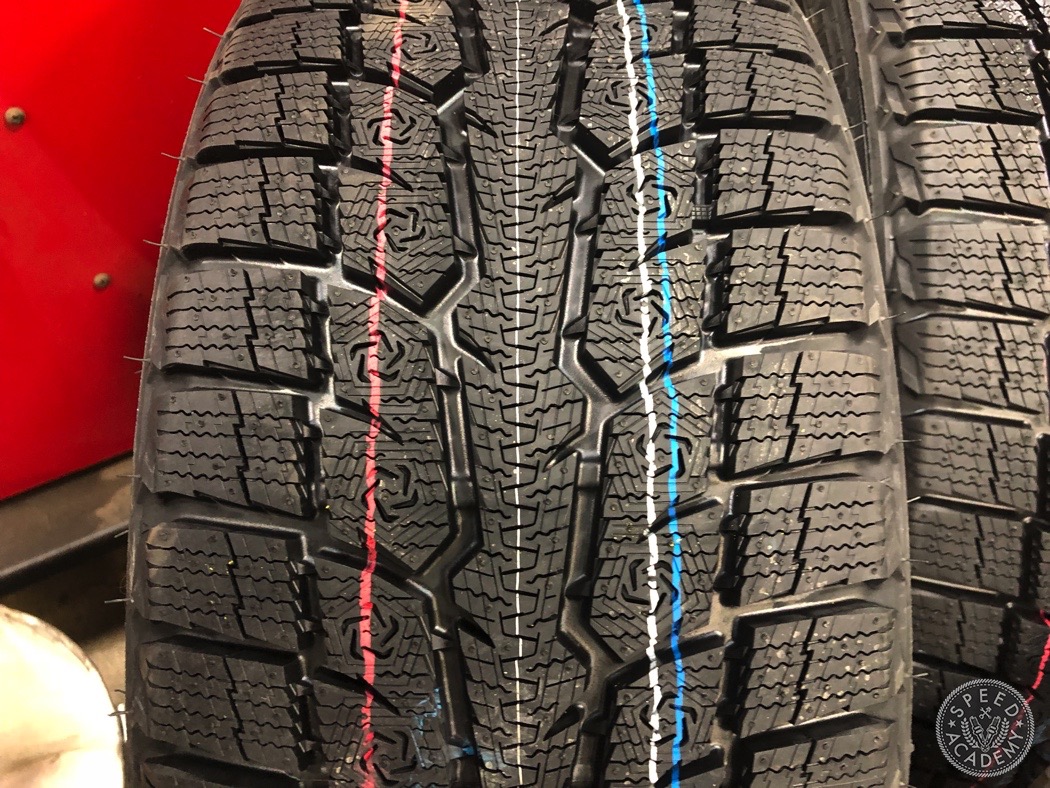 I'm not going to get into the details of how siping, rubber compound, or tread work on all-season versus winter tires because there are many great articles out there, but I will cover off my main reason why I always equip my cars with winter tires and that is they provide me with much more confidence on the road. I don't have to be nervous on my daily commute about winter road conditions that could result in putting me in a potentially dangerous situation. Winter tires aren't going to save you from foolish or irresponsible driving, obviously you should always drive according to the road conditions, but winter tires provide much more predictable traction in the snow, ice or bitter cold than an all-season tire can.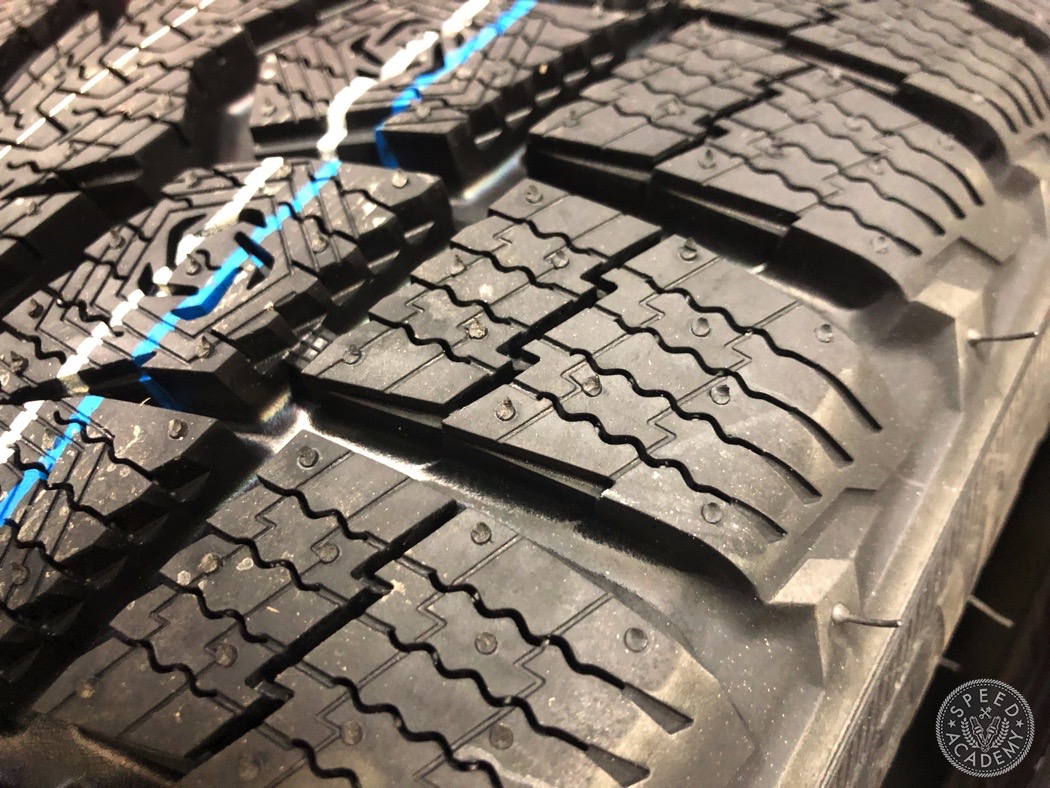 Furthermore, I know that I'm giving myself the best chance in avoiding a rear end collision, making an evasive maneuver, or not ending up in a ditch. No matter what you've read or have been told, all-season tires are a compromise in the winter. They have been designed to work in both hot and cold climates and in doing so the compound and tread cannot be ideal for true winter driving.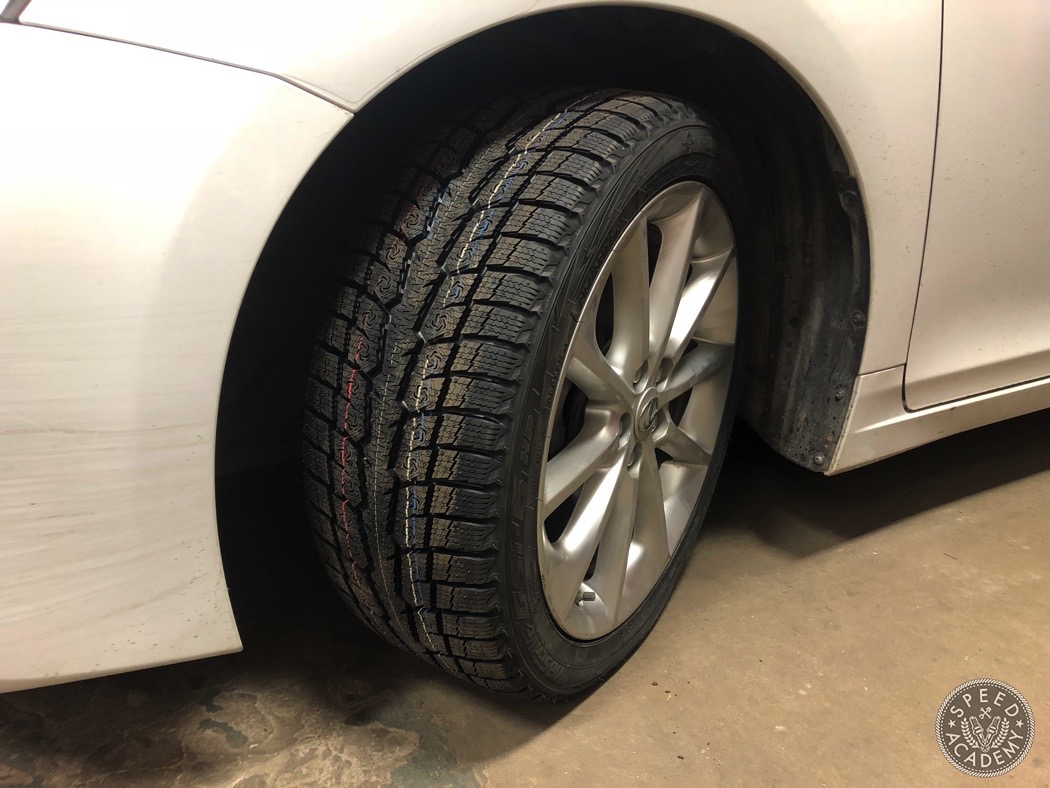 That leads me to the Toyo Observe GSi-6 HP winter tire. Upon first glance, it's easy to see why this tire performs in the winter. Large amounts of siping, 4 big grooves and a directional tread pattern mean snow, slush, and water all evacuate from the tire with ease while providing a firm grip on the road. When you touch and feel the Observe GSi-6 HP the compound is substantially softer than any all-season tire. What you can't feel or see are the crushed walnut shells that have been embedded into the compound to increase tread bite on the road and especially on icy surfaces.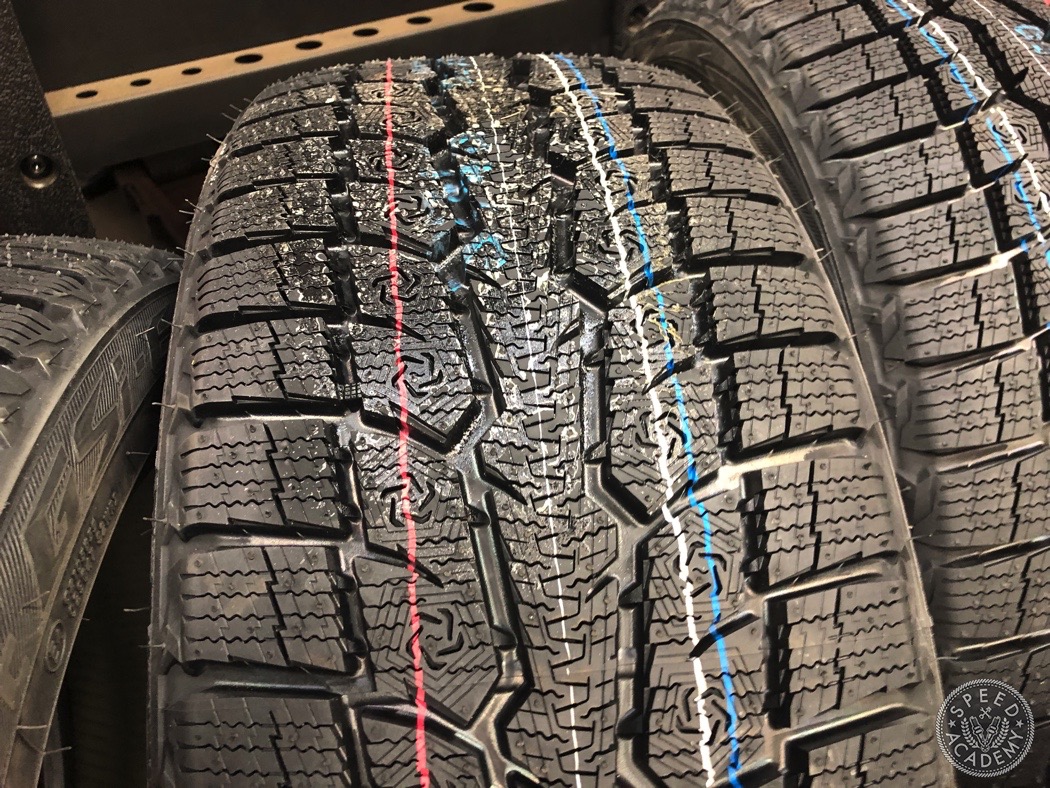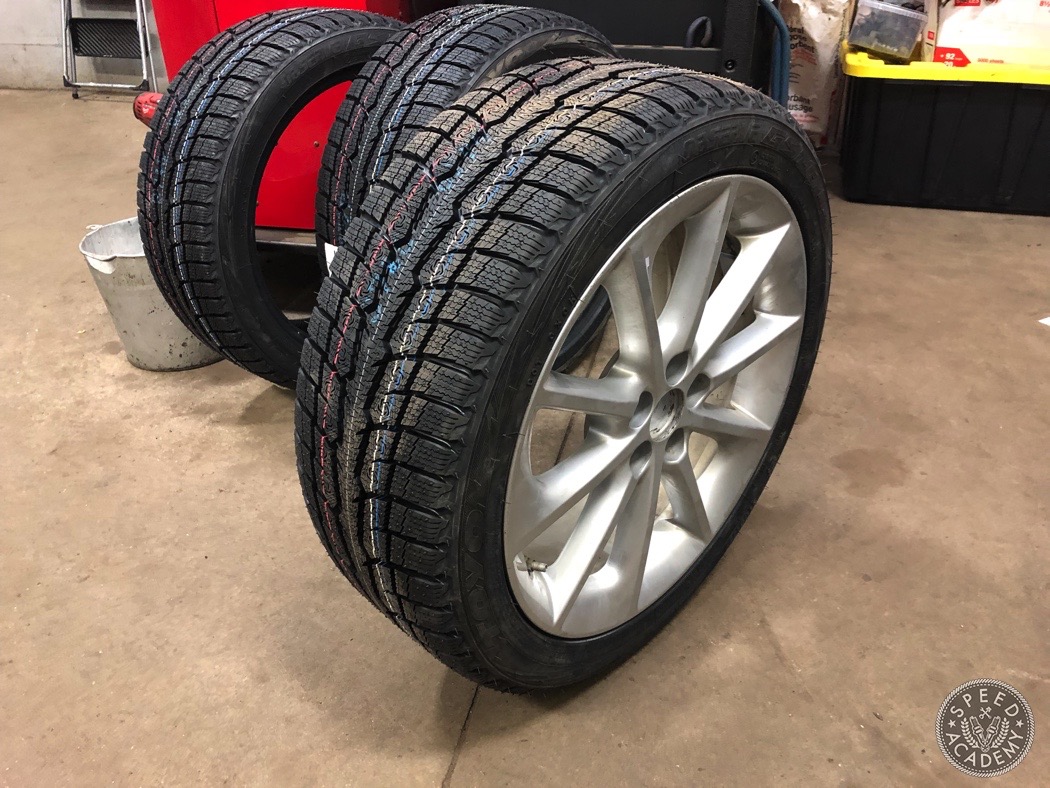 The Observe GSi-6 HP is Toyo's latest high-performance winter tire, so it boasts high tech features like serrated stability ribs, split offset shoulder blocks, snow claws, and a tapered shoulder that make it very capable at anything winter can throw at it. Having spent the first part of this winter season driving on these Toyos, I can confidently say this tire provides exceptional stability on slippery surfaces including snow and slush.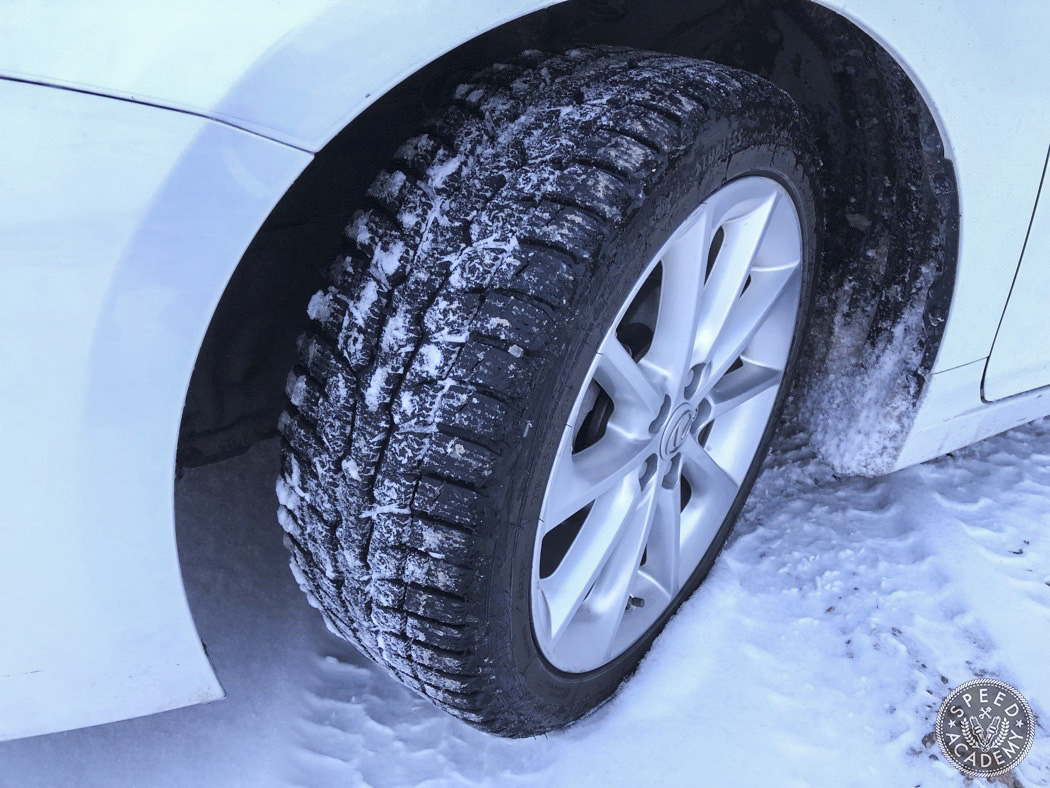 You see, although a soft sticky tread compound and lots of tread blocks with siping excel in winter conditions, the result is often a tire that has more sidewall flex and tread squirm, resulting in a vague and numb feel from the driver's seat. Some drivers may not care enough about the driving experience to be bothered by this, but for me the typical soft and squishy feeling winter tire doesn't inspire confidence when I'm behind the wheel. Thankfully, the Observe GSi-6 HP has been designed with performance in mind and Toyo went to great lengths to make it ride more like a high-performance summer tire, with crisp turn-in responsive and outstanding stability at any speed, while still providing all the traction you expect from a true winter tire.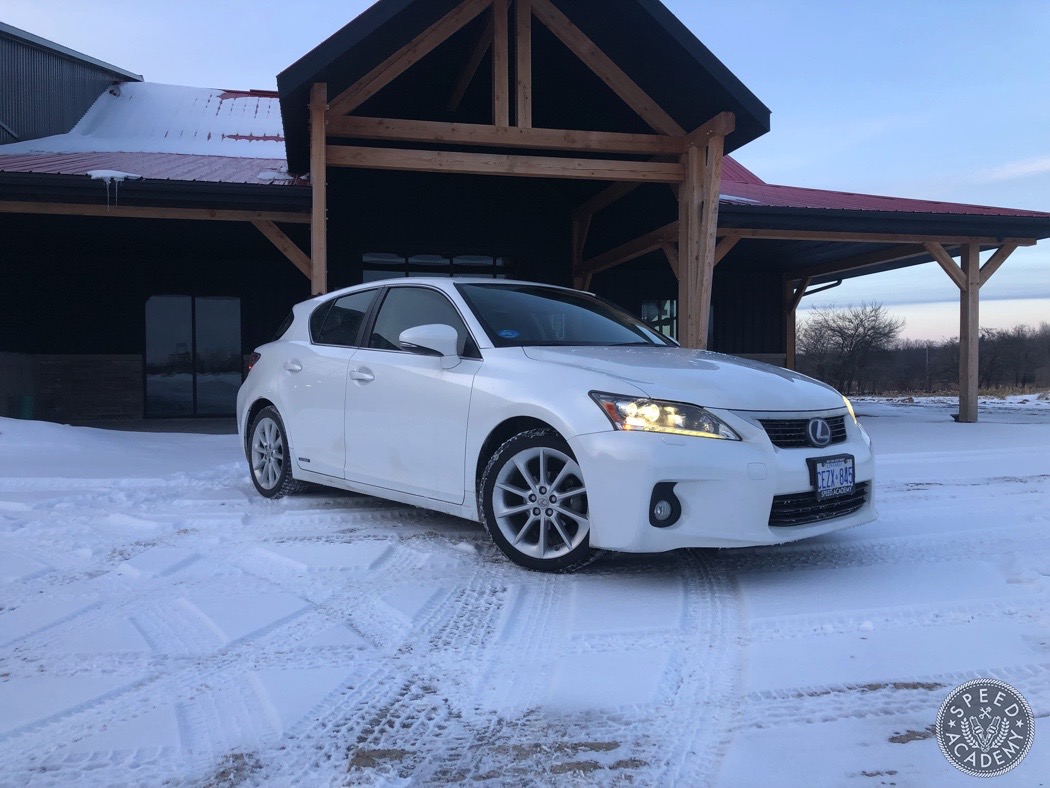 The 2011 Lexus CT200h that I've been using as my daily winter vehicle isn't exactly considered a sports car, but it's low center of gravity (thank you, hybrid battery pack!) and firm suspension give it a sporty feel which I have come to thoroughly enjoy. Thankfully, the 215/45R17 Toyo Observe GSi-6 HP tires gave up nothing in terms of handling and ride quality. In fact, they were an improvement in highway driving noise over the Michelin Primacy HP's that I've been using all summer long.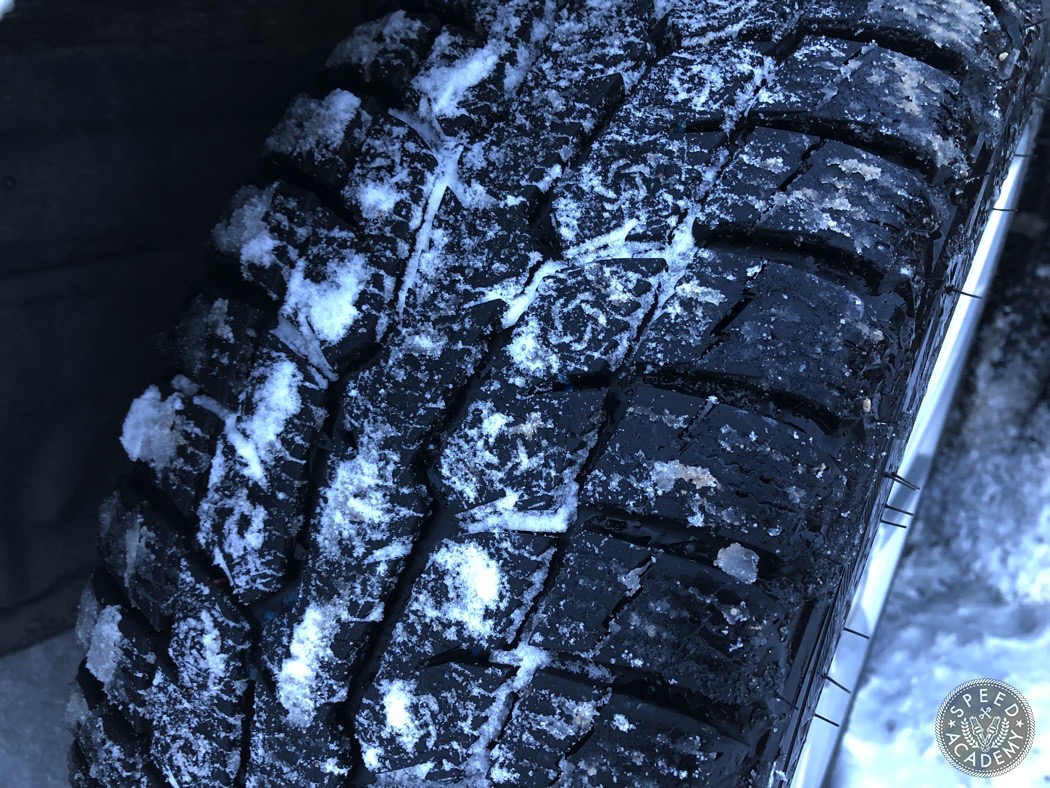 Truth be told, much of this winter has been spent driving on cold but clear roads and the GSi-6 HP has been fantastic in these conditions. It's provided more than enough grip in wet conditions and has been quiet, stable, and firm in the the dry. I had a chance to test the snow capabilities of the tire during a recent trip north of Toronto and the Observe GSi-6 HP conquered thick white snow and slush with ease.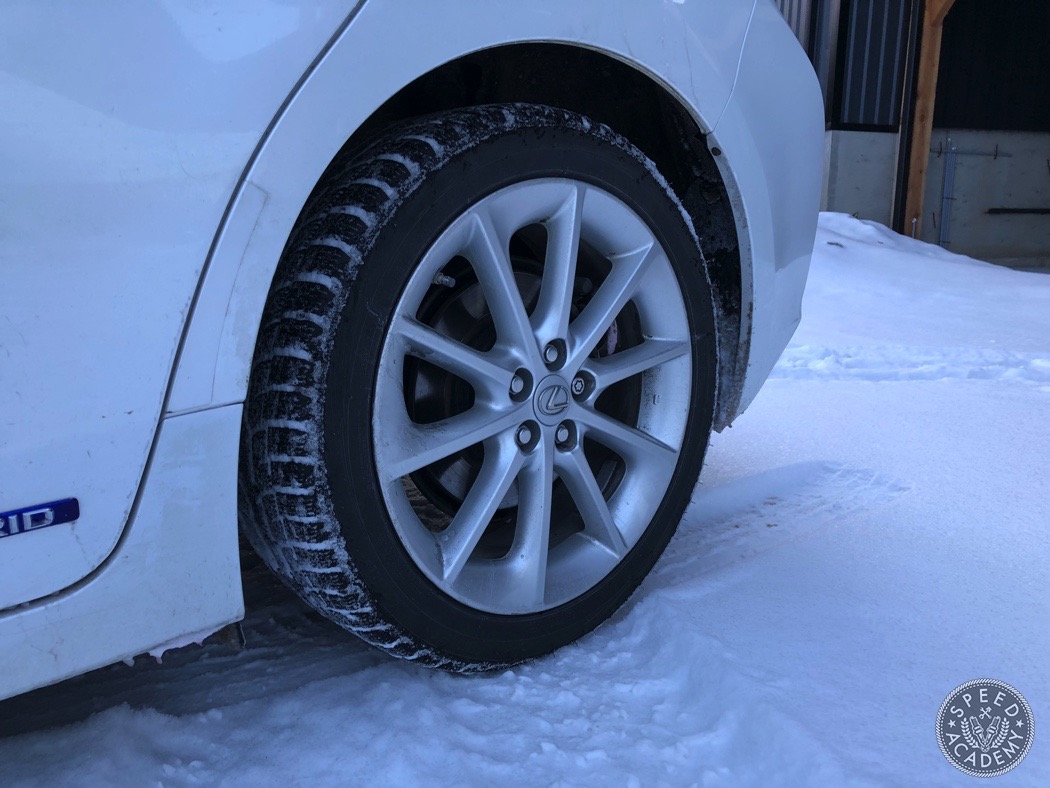 Wanting to see the limit of these tires, I pushed them past their grip level and found the breakaway to be consistent and predictable. Meaning, if I backed off during a slide, grip would come back quickly. The Observe GSi-6 HP is easily one of the best performing winter tires I have tested and I have no hesitation recommending it to anyone who is looking for more than just a 'standard' winter tire. If you're in the market for a winter tire with all the features to conquer snow, ice, and cold but want the stability and handling qualities of a high-performance tire then make sure to put the Toyo Observe GSi-6 HP at the top of your list.
If you're looking for more technical information on the Toyo Observe GSi-6 HP check out: Toyo Tires Website