We've had some amazing support from an active group of fellow racers and modified car nuts on Patreon for years now, and we've really enjoyed getting to know this core group of fans who like our content enough to spend their hard-earned dollars on us every month. It's truly an honor and a privilege to have people like what we do enough to voluntarily support and encourage us to keep doing what we do in this way. It's been such a positive experience that we wanted to do something special this year to thank our patrons as well as entice some other fans who might not otherwise get involved on a membership platform like Patreon.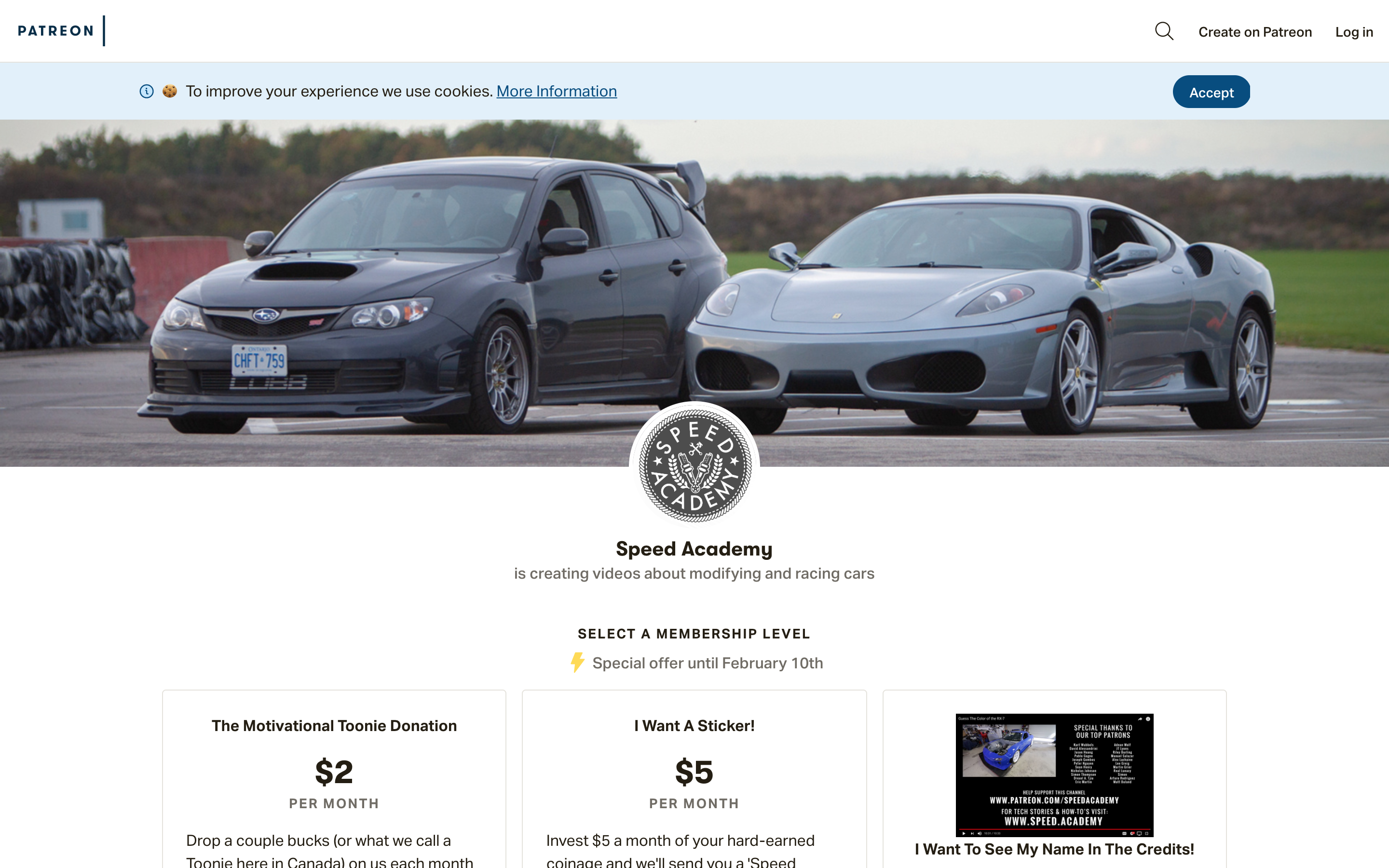 After kicking around a few different ideas, we settled on the Special Offer we just launched on our Patreon page yesterday (Jan. 10, 2020) that will run until February 10th (2020), where active members at the $25/month and $50/month tiers for the next 6 months are going to receive entry into a random draw, with the winner having their car given the Pimp My Ride treatment, Speed Academy style.
The plan for the build is to do something similar to the episode above, where we installed a fresh set of Konig flow formed wheels and Nitto ultra-high performance summer tires on our buddy Nam's BRZ, as well as a set of Revel USA Touring Sports coilovers sourced from Turn14 Distribution, a Hooker Blackheart exhaust system, a Grimmspeed cold-air intake and pulley cover, and a Raceseng Apex R shift knob.
The winner has to be able to get his or her car to our shop in the Hamilton, Ontario, Canada area, so realistically this Special Offer is designed for Canadians and Americans. Our plan is to shoot a video of the build like we did with Nam's BRZ, so you also have to be OK with appearing on camera when we reveal the car to you after we've modified it.
If this sounds like fun to you, then jump on over to our Patreon page and take a look at the $25 and $50 a month tiers, since those are the tiers participating in this Special Offer. If you're already a Patron at the $10 or $15/month level, perhaps this is a good time to step up to the $25 or $50 level, with $50 patrons getting two entries in the draw while $25 patrons get one. And of course there are other Benefits of membership at these higher tiers, including a VIP (free lapping) entry to our annual Track Day Meet at Toronto Motorsports Park, an invitation to our winter shop party, discounts on our merch, and all the other benefits received at the lower membership tiers.