Every wonder what it takes to build your own wide body fenders? Let GM Designer and all-around car nut John Lazorack III show you how to do it right. Not that John's approach is the only or even the best method for developing custom wide fenders, but it's hard not to be impressed by John's process or the end results.
If you were a fan of Modified Magazine, where Peter and I made a living for the past decade, you're probably familiar with John Lazorack III's ridiculously badass 1988 Chrysler Conquest. Not only did we  feature it in the December 2011 issue, we invited John and his LS1-swapped Starquest to compete in the 2013 Modified Tuner Shootout. John was more into Drifting than Time Attack or Autocross at the time, but he showed just how capable a machine he'd built against some very tough competition at our Shootout, winning the RWD class and finished 3rd overall in the process.
Since then John's focus has shifted more and more toward Time Attack competition and Optima Battery's Ultimate Street Car Challenge, an event he was invited to compete in late last year. He's been competing in some of the USCC qualifiers this season, run by the USCA. The cool thing about these events is that they attract a diverse and high-quality group of competitors, from resto-modded hot rods and highly tuned muscle cars to big dollar sports cars and Japanese 'tuner' cars.
A lot has changed with John's Conquest since that original photo shoot back in 2011 or even our 2013 Shootout. John's actually owned this car since 1999 (bought when he was still in high school) and has been obsessed with making it a truly unique project ever since. He's been busy over the last 15 years, including becoming a surface designer for GM and doing a custom LS1 V8 engine swap into his Starquest in his driveway. He also completely redid its interior with a much more modern style, but the body was left mostly stock until recently, starting with a splitter and rear spoiler and having tackled the more ambitious custom wide body fenders this summer.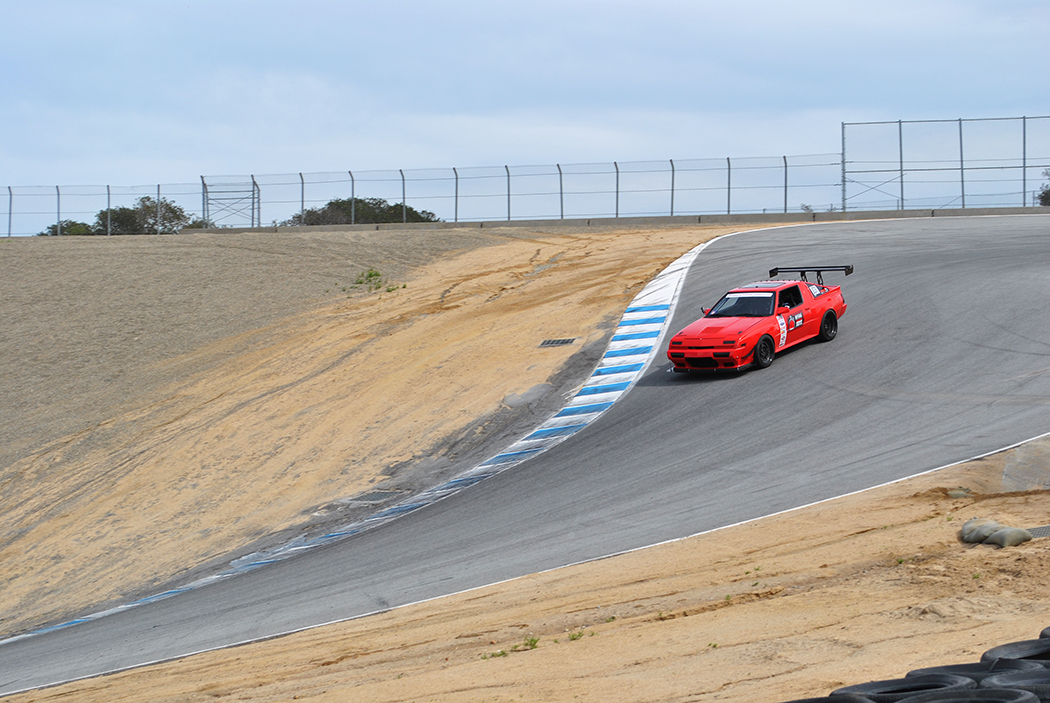 As John explained, "I ran the USCA Laguna Seca event, and while that car was great on the road course, I didnt do as well as I hoped in the autocross event. The need for more front end low speed grip was evident. I immediately ordered wheels that didn't fit the car. This kinda 'forced' me to make the wide fenders, though it's a project I've had on my mind for a long time [John's fender design being inspired by old school GT and JGTC cars].  I was also a little tired of having 'width envy' of all the other cars in the field running 315s all around."
Since John's an OEM designer, the process started out with drawings and then full digital models. "Once I had the data to a level that I was happy with, I then built a wood base and foam and clay buck to mill the positive parts on. Once the milling was complete, I then sculpted the clay to clean up the mill marks, checked highlights, and prepared them for the molding process. Minor tweeks were made, but nothing too big, as whatever changes were made here would have to be made on both sides."
Once he had the clay surface dialled in to this liking, he splashed plaster on them to make the molds. "Plaster is fast, easy and extremely cheap. Its one of the oldest methods for making parts. Messy, but cheap. In a few hours I had pulled the "tool" (negative) from the clay (positive) part.  A few days of drying and it was time to layup the fiberglass. Simple as that really, other than sealing the mold first to protect the plaster, then a few layers of gel coat, glass and resin. A day later and they were ready to pull."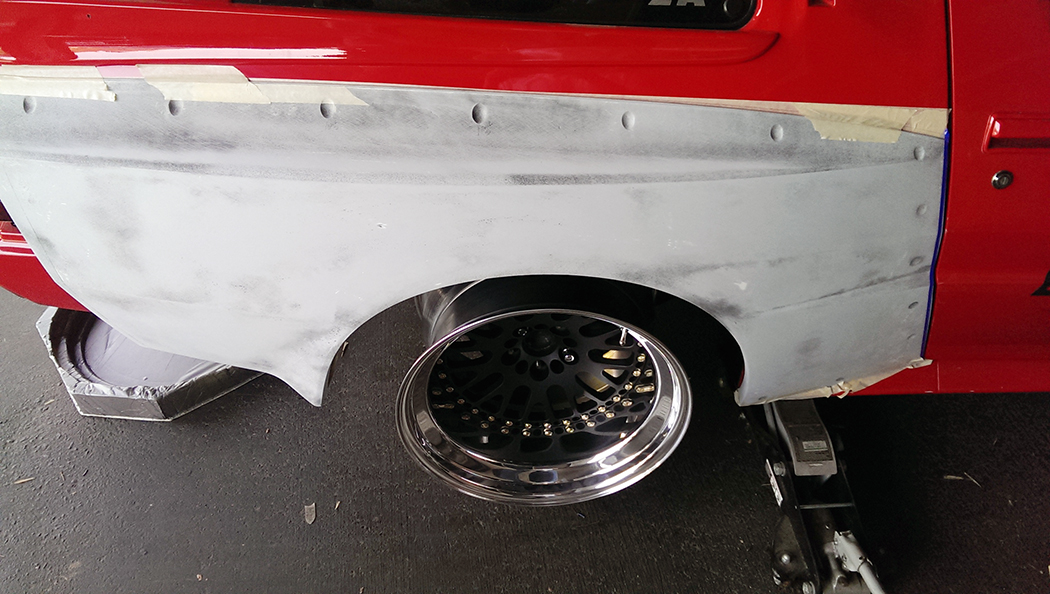 The next step was to fit them to the Conquest. As John explained, "I had a rough idea where to trim them, but left them long so I could cut a little bit at a time to ensure I achieved the proper fitment. The fasteners are stainless button-head allens. I wanted to make them an actual focal point, using larger ones for the top and smaller ones down the sides, painted black to contrast the red. No adhesives or seals were used, only small rubber grommets around the bolts so that the paint doesn't chip where they meet. I have spares in the works right now, and will eventually offer them in VERY low numbers to the Starquest community.  Yes, the response for them has been a bit overwhelming. Surprisingly more so from the Aussie owners as wide body Starquests are extremely rare down there."
When I asked John why fiberglass and not the blingier option of carbon fiber, he had this to say. "Carbon would be ideal, but the molds are not carbon friendly so to speak, as in they are not prefect. In order to have exposed carbon, the molds need to be very high quality. Since I really wasn't sure if the parts were even going to fit the car, I couldn't see spending the money on expensive molds. Plus carbon is expensive, and I'm not as familiar with the process as I would like to be just yet. Glass is cheap, still very light and very easy to work with."