Using a lightly modified Scion FR-S as our test mule (Mann Engineering coilovers, AEM intake, Milltek exhaust, and an Ecutek reflash by On-Point Dyno), we put Yokohama's latest and greatest extreme performance summer tire, the Advan Neova AD08R, through its paces at our favourite test track, Toronto Motorsports Park, to find out just how fast it really is.
For a proper baseline, we swapped the original equipment Michelin Primacy HP grand touring summer tires on and were blown away by how much faster the AD08R's are in comparison. Best of all, the high grip Yokohamas preserve the FR-S's amazing handling balance and fun-to-drive character, so there is literally no downside to this upgrade, other than maybe the huge cornering g-forces putting extra strain on your neck. But hey, chicks dig fast lap times and strong neck muscles, so go get some AD08R's!
Oh, and for you data nerds, here's an overlay of the Yokohamas vs the OE rubber (red/blue for the Yoko lateral g-force and speed data on its fastest lap and black for the stock Michelins).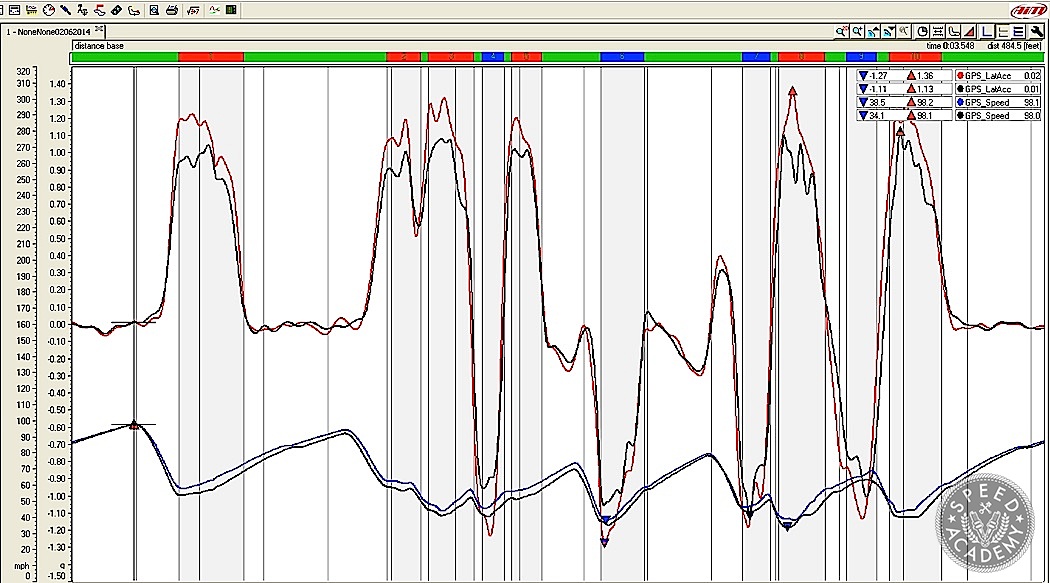 SOURCES