Next up the rear quarters were cut and new inner fenders fabbed up to meet the Tuckin99 flares. Along with the work on the unibody, front and rear bumper supports were fabricated out of 1" square aluminum tube.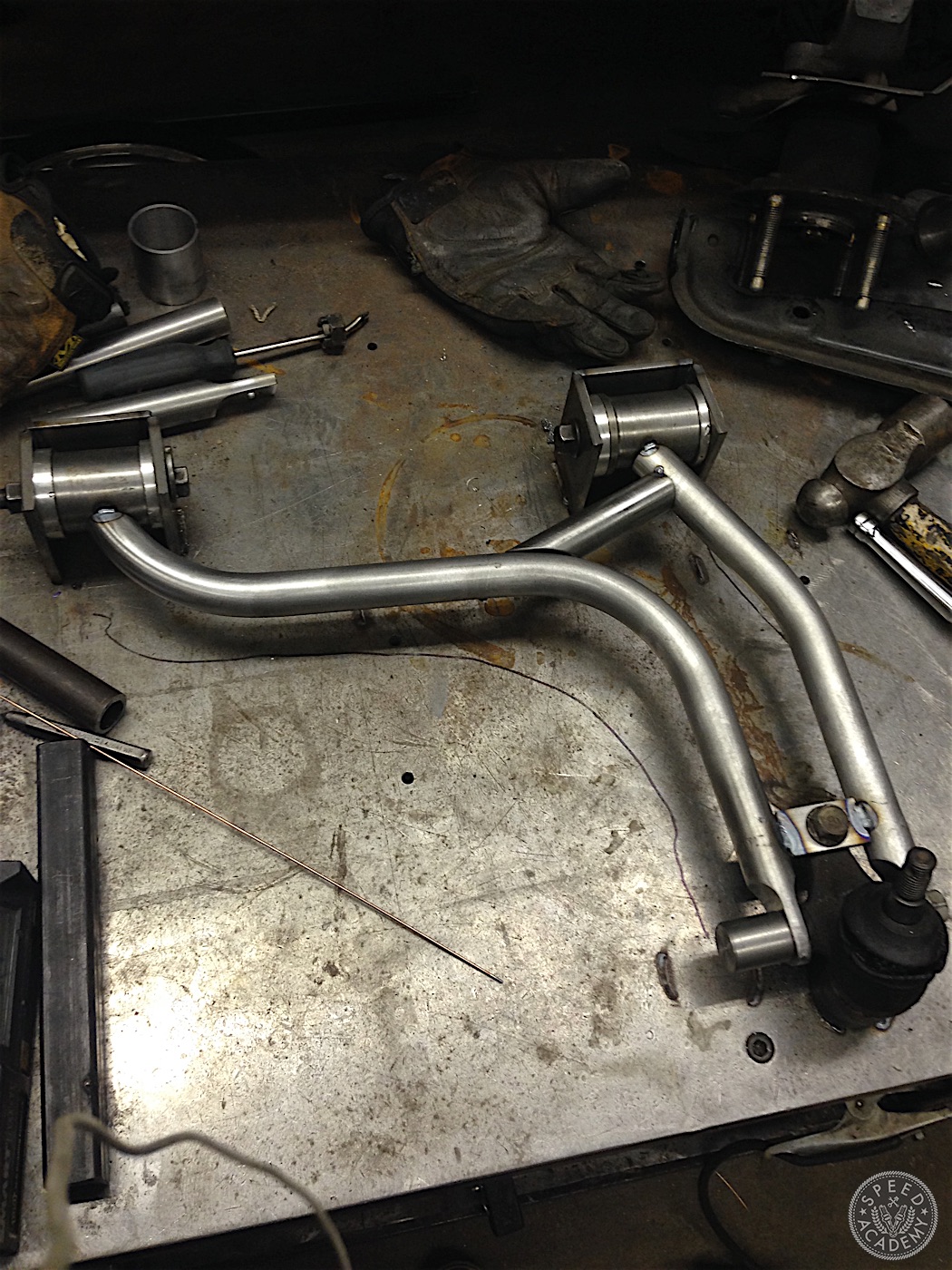 Next on the list of "things to make it a car again" were the stock control arms. They met the garbage and new ones were jigged up and fabricated out of 1.5" and 1" DOM tubing.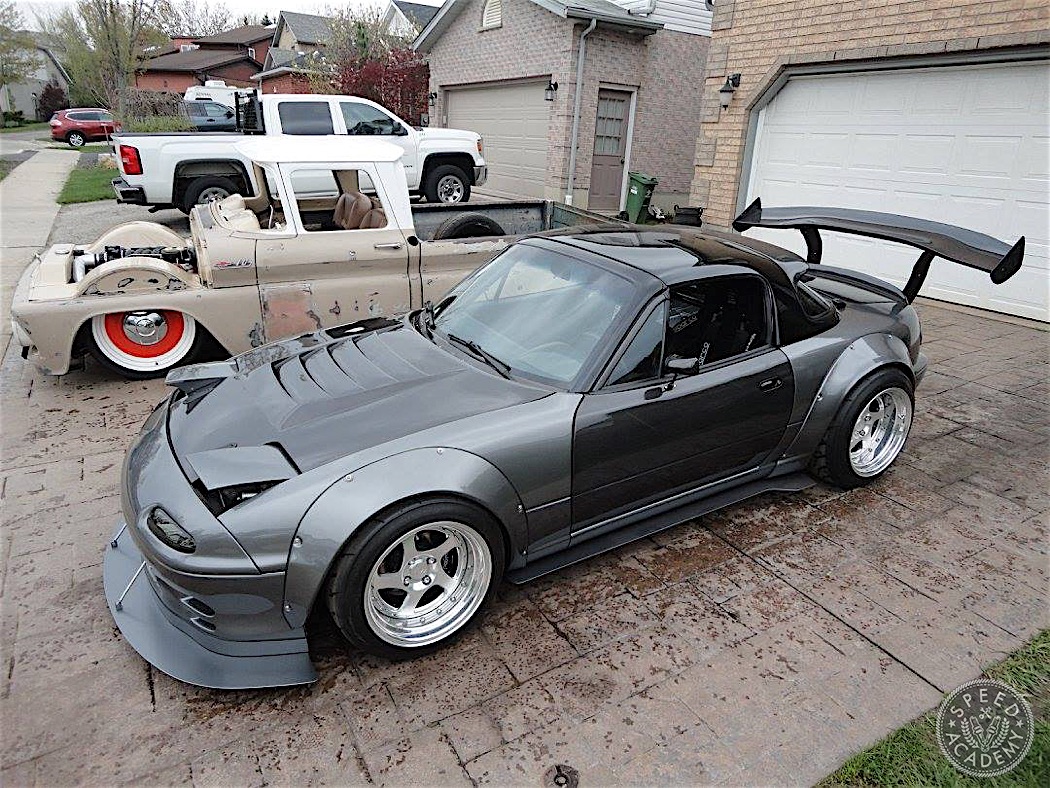 At this point the bulk of the chassis work was finished. It finally looked like a car again. The chassis was put on a rotisserie, sent out for media blasting at Stripping Technologies, then off to Bodyworks in Guelph, Ontario for a coat of Porsche Meteor Grey Metallic with a satin clear on the interior, splitter, and side skirt extensions while a gloss clear covered everything else including the Racing Beat front bumper. The Carbon Miata doors, hood, trunk, wing, and dash cluster hood were left out of the paint party and left raw. The window frame and cage were painted Piano Black along with the factory hard top. 
The rest of the car was stripped and sent for powdercoat at Stripping Technologies for a Mirror Black powder on a host of interior, exterior, and suspension pieces to match the Piano Black paint elsewhere on the car.  The custom 1 5/8" stainless headers, cat pipes, and 3" aluminum exhaust, made entirely of Vibrant Performance components, were also ceramic coated at the same time.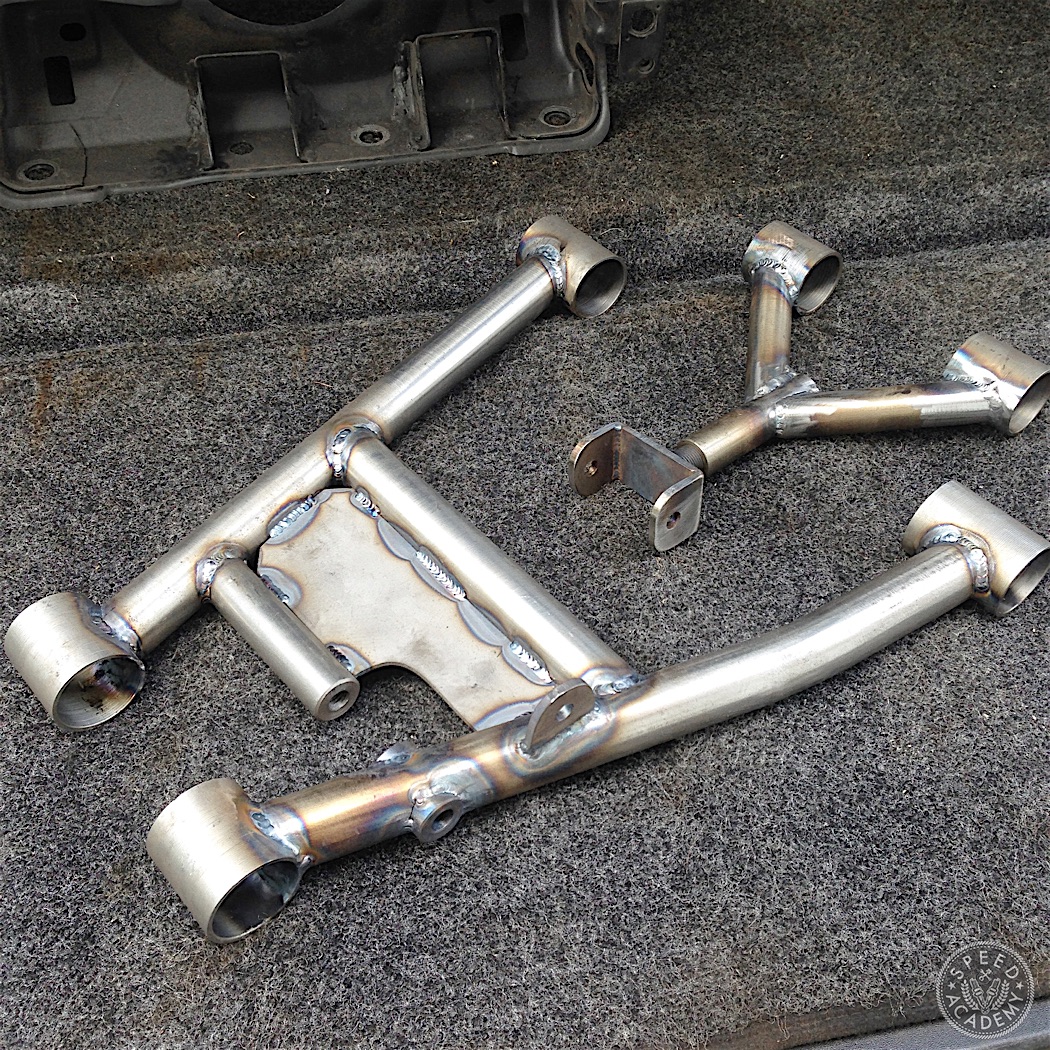 All That's Left To Do Is (Almost) Everything
The final step towards completion of Brad's ultimate Miata was just around the bend. It was time to round out the suspension with the Keisler Automation aluminum drop spindles, Megan Racing coilovers, Wilwood four and six piston brakes, joining the custom fabbed control arms and subframes front at rear.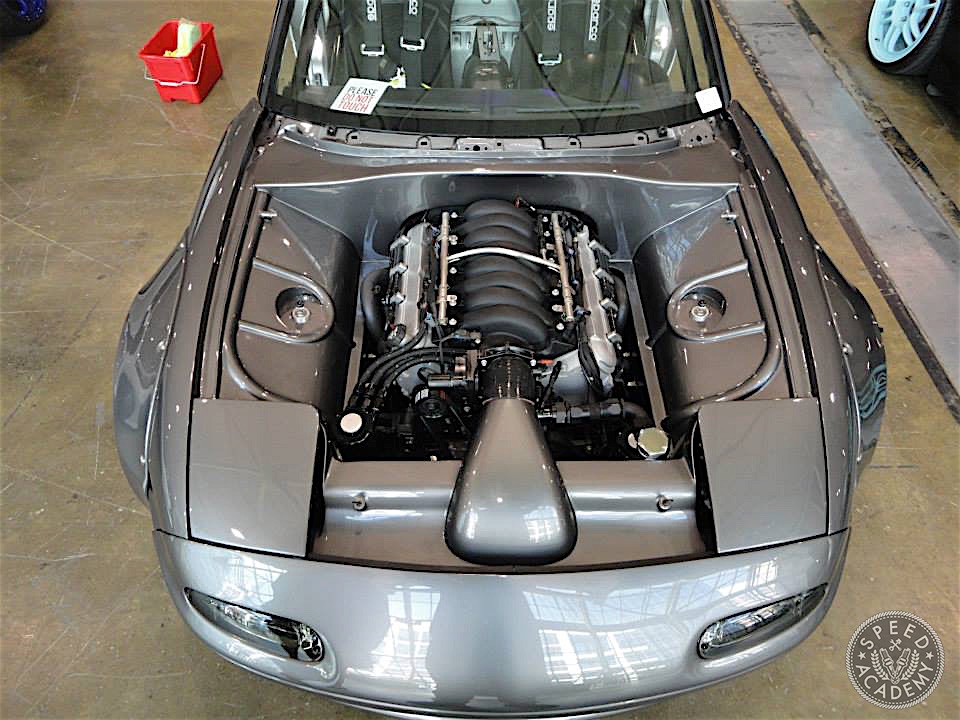 When it was time to move beyond the mock up motor, Brad contacted Bob Hilton Motorsports for the built LS3 engine and modified T56 transmission. The LS3 features Mahle pistons, Howard Stage 3 street/strip cam, Mellins oil pump, ported and decked heads, as well as a Comp Cams valvetrain to give it a claimed 550-hp at the crank.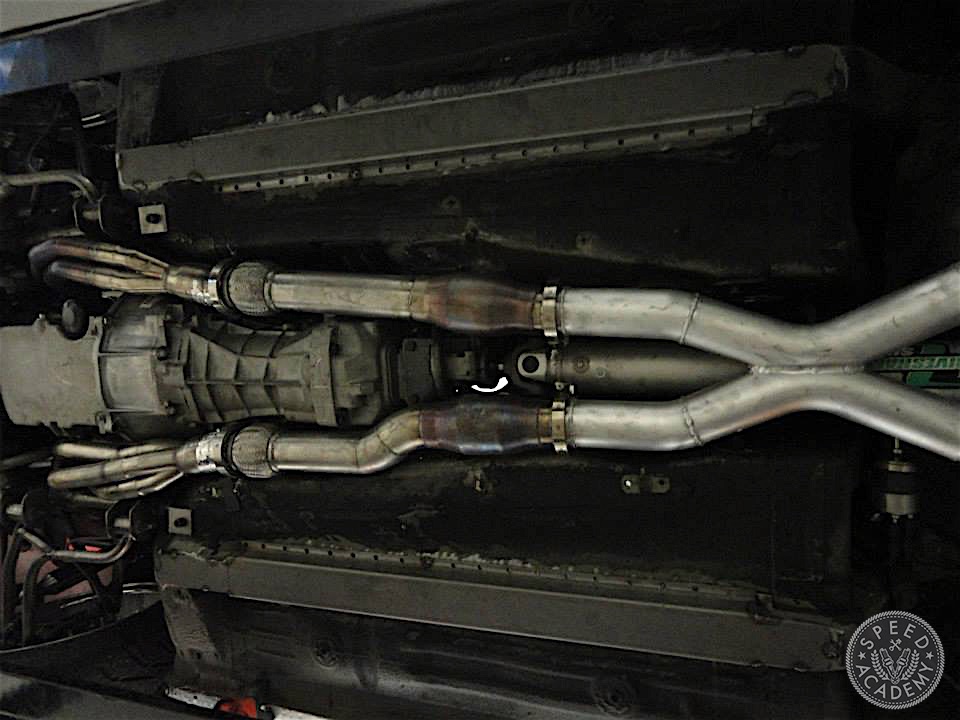 Playing it safe, Brad chose to outfit his T56 with Viper internals and a B&M shifter all spinning a ZR1 clutch. A custom Driveshaft Shop prop shaft connects it all to that Ford Cobra 8.8 rear end that features a Detroit TruTrac LSD and a 3:23 rear gear, with power sent to the rear tires via Driveshaft Shop axles.
Whenever Brad's made his way through the crowd surrounding the car and actually wants to drive it, he (and trusting passenger) seat themselves in Sparco Sprint seats, belted in by Sparco belts, gripping a Grip Royal wheel, and fed information about the goings on under the hood by a Stack cluster.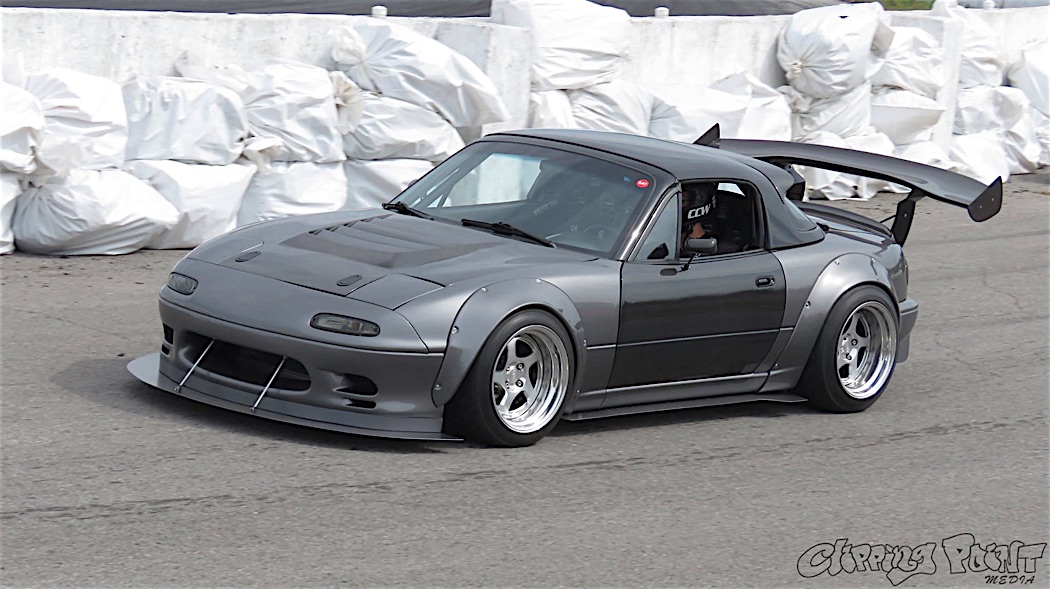 The culmination of this two-year build has been a string of show appearances and a stack of trophies. However, a strictly show vehicle this is not.
What lies in store for the future of this DIY Miata? Brad intends to get serious about hitting the track with the car. The possibility of a more track-suited shock, wheel, and alignment setup are becoming more of a reality as the newness of the build wears off. I'm quite excited to see just by how much Brad can best his previous best of 1:23 around Toronto Motorsports Park with V8 power and some serious suspension tweaks.
Look out for this show-winning car turning some seriously fast laps next season.