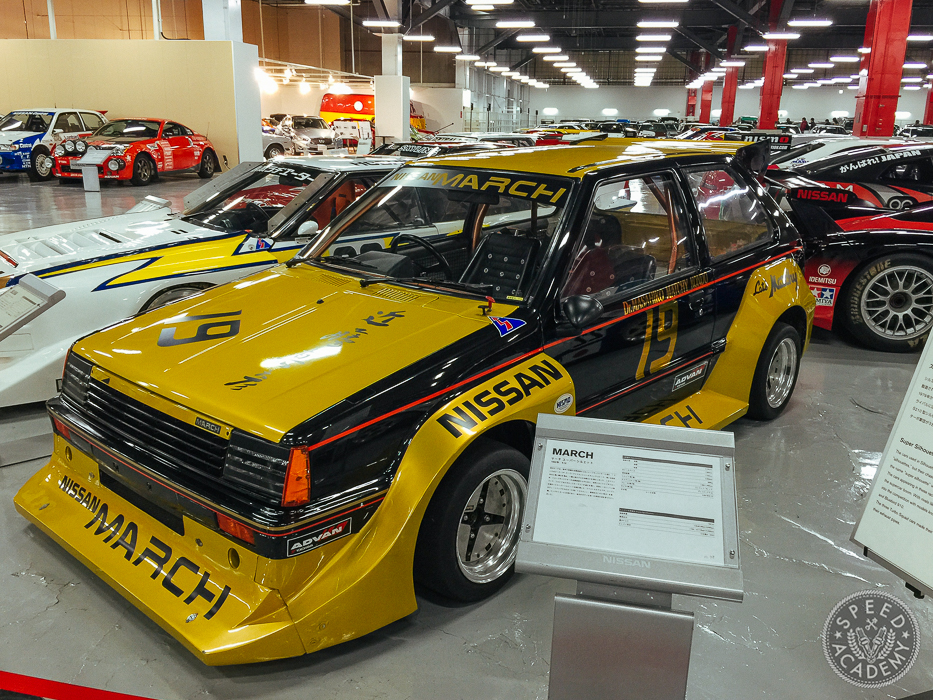 Moving on to the 1980s, this '82 K10 Nissan March caught my eye. Of course the road-going March was a basic econobox, but this Super Silhouette version built by NISMO with a hotted up E15 engine pumping out 160-hp is as cool as '80s hot hatches get.
These '80s Super Silhouette racers are so definitively JDM, you really have to admire the crazy aero body kits they cooked up for this racing series, including this S11 Silvia and R30 Skyline version.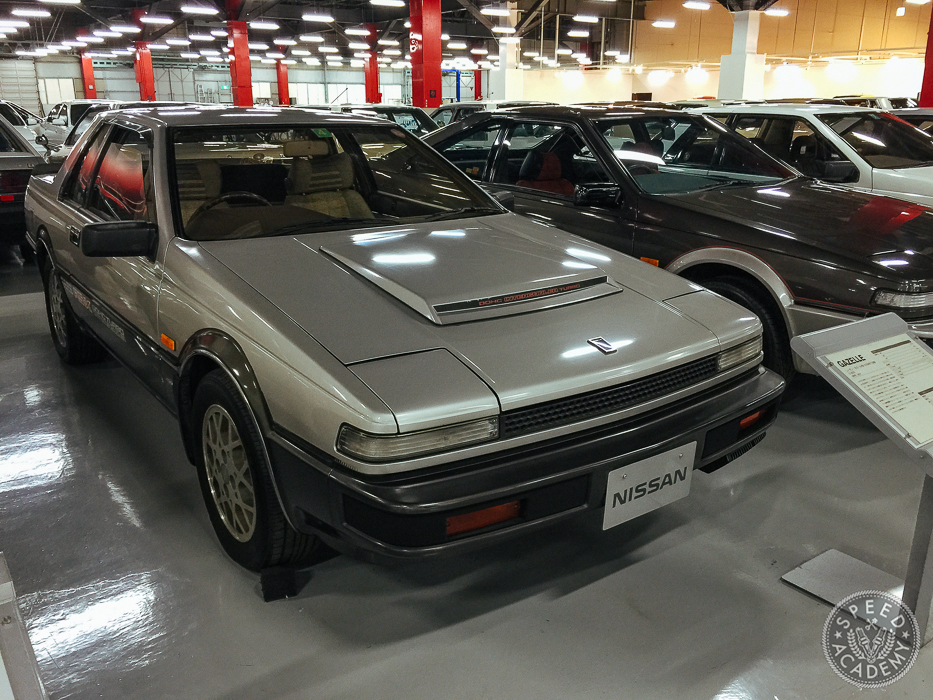 This 4th generation S12 Silvia was sold in North America as the 200SX. It's interesting how popular the AE86 Toyota Corolla still is, yet the similarly styled RWD S12 doesn't seem to have the same sort of cult following despite being equipped with a more powerful CA18DET engine. I guess being a bit bigger, heavier and presumably not as driftastic as the AE86 has something to do with it.
This IMSA GTP race car had a good run in America, the No.83 car winning the Driver's Championship in '88 and Constructor's Championships in 1989, 1990 and 1991. Powered by a modified VG30 that made 650-hp, it was built by Nissan and campaigned by California-based Electramotive Engineering.
Now here's a strangely familiar looking machine. Honda NSX, maybe? Nope, this is the 1987 Nissan MID 4 concept car exhibited at the '87 Tokyo Motor Show. It never went into production, but was viewed by Nissan as both a concept car and experimental vehicle. It was designed as a 4WD Super Sportsmodel with maximum maneuverability in mind, this Type II version featuring a vertically mounted 330-hp VG30DETT engine.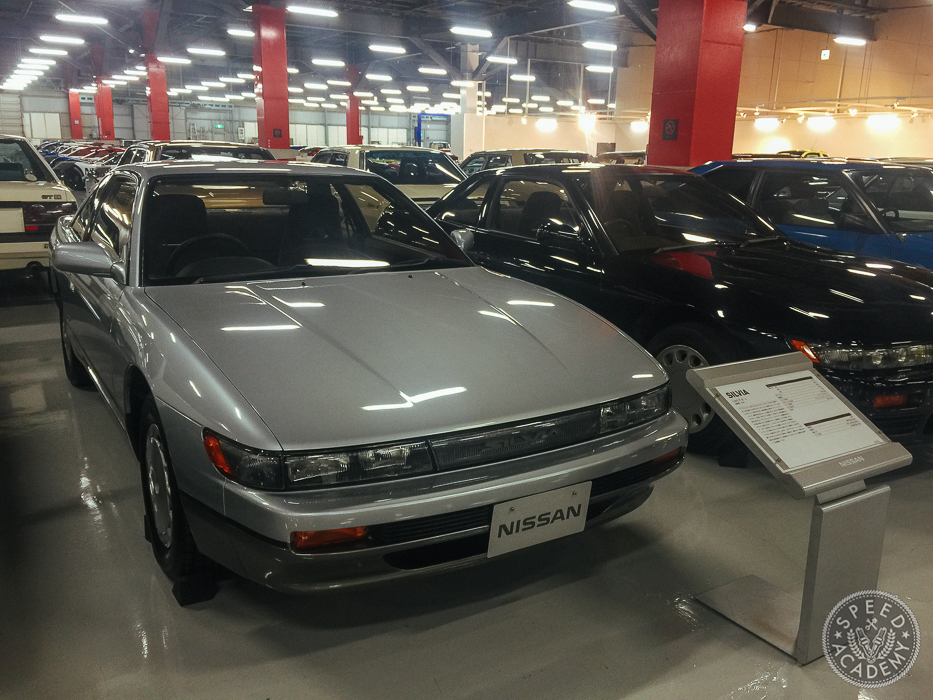 1988 was a big year for Nissan fans, the wildly popular S13 Silvia being launched in May of that year.
1989 was arguably even bigger, with the return of the GT-R after a 16-year absence. The R32 GT-R quickly reestablished its 'Legend' status, thanks in part to its absolute dominance on the race track. In fact, it holds the honor of winning all 29 races it entered in the All Japan Championships during its 4 year run in that series, the No. 12 Calsonic GT-R claiming the championship in both 1990 and 1993.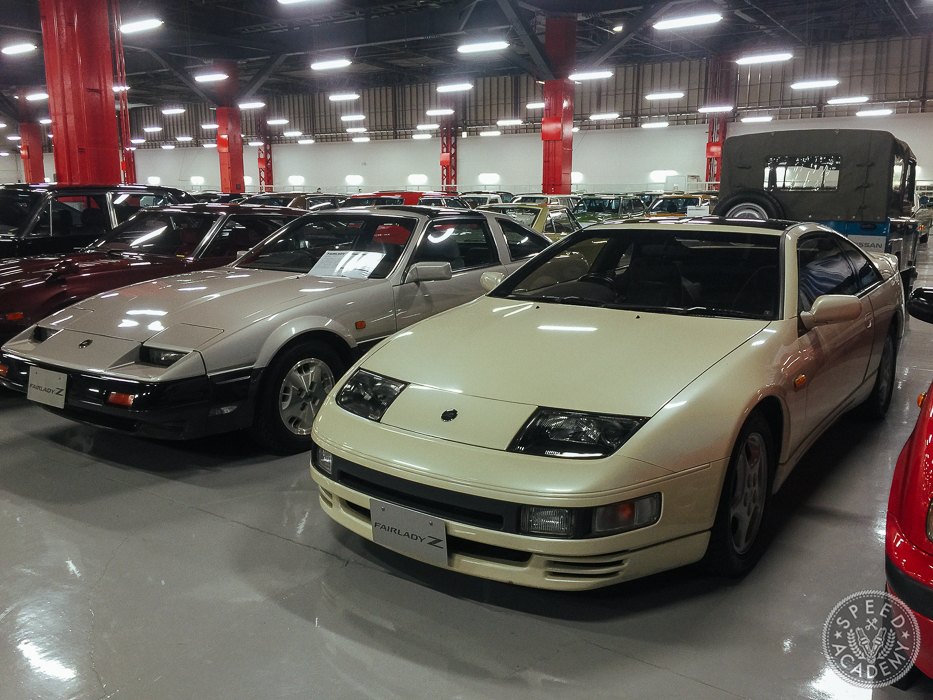 1989 also marked the launch of the 4th generation Fairlady Z, the Z32 300ZX joining that defining group of Japanese sports cars including the FD RX-7, Mk IV Toyota Supra and Honda NSX that turned an entire generation of young car enthusiasts into diehard JDM fans.
Anyone else remember this TV commercial?