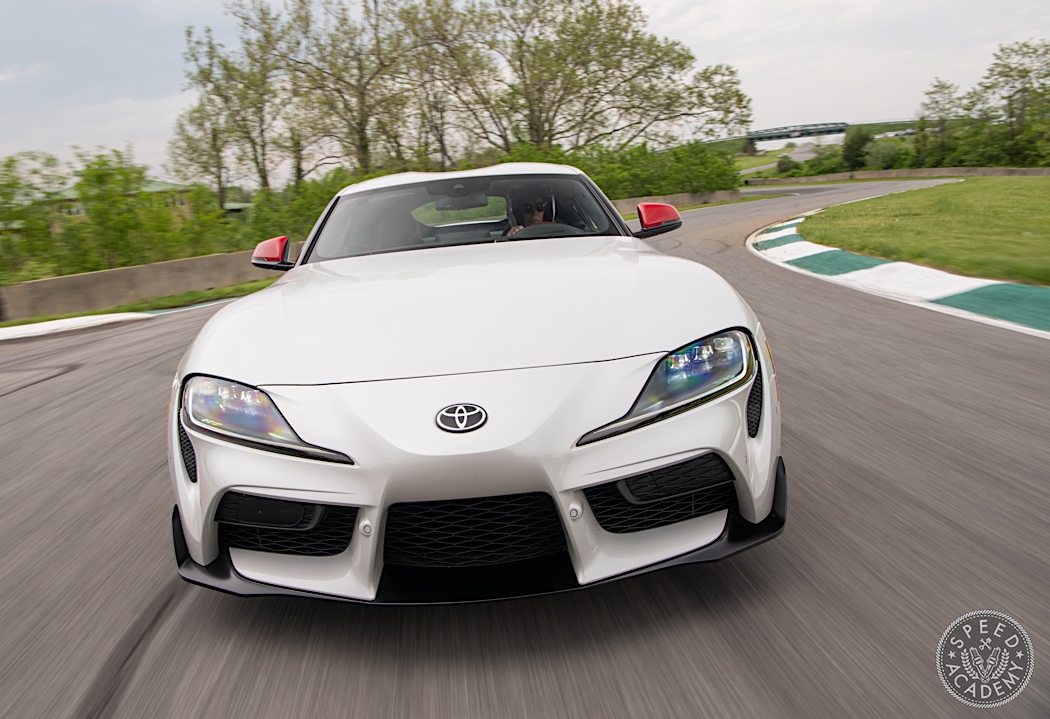 Once the basic architecture and powertrain for the car was settled on, BMW and Toyota went their separate ways, with what Tada-san described as "zero communication" with respect to exterior design as well as chassis and powertrain tuning. In fact, Toyota even made changes to the chassis itself, wanting to achieve very high rigidity out of the coupe body shape. The side sills, for example, are much wider and stiffer on the Supra than they are on the Z4, and there's also significant chassis bracing elsewhere on the Supra that the Z4 doesn't feature, such as along the top of the roof where the rear hatch bolts in place. This focus of rigidity resulted in a car that is 2.3 times stiffer than the Toyota 86.
Toyota's fine-tuning of the chassis didn't stop there. As much weight as possible was removed from high in the chassis in an effort to lower the car's center of gravity, so an aluminum hood and doors were used along with a composite rear hatch. This resulted in the Supra having a lower center of gravity than the Toyota 86, a car with a flat-4 engine and a remarkably low CoG.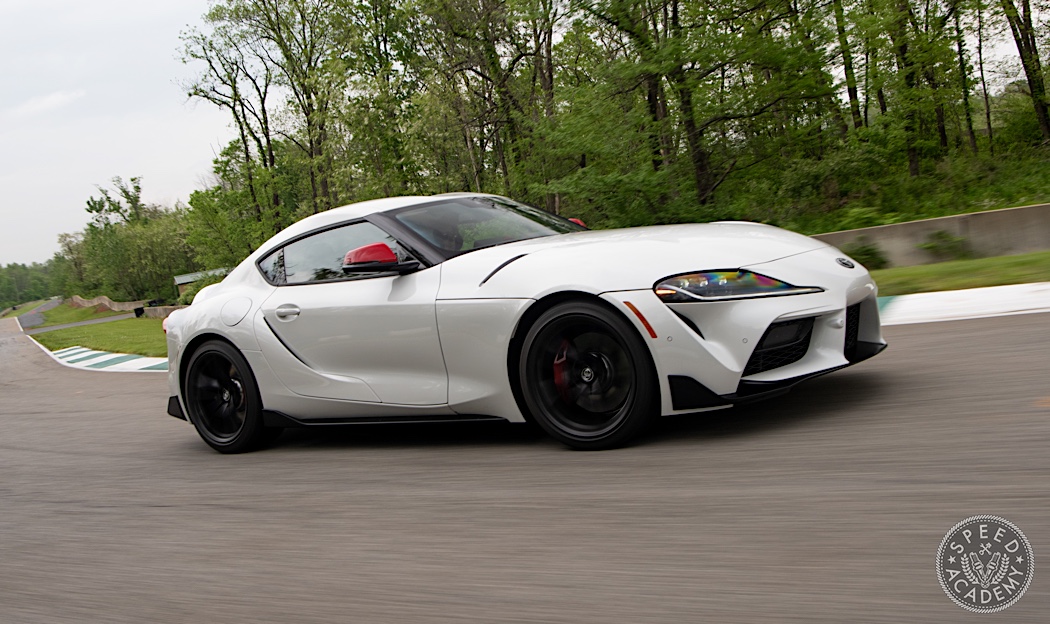 Weight distribution was also an engineering focus at Toyota, so much so that Toyota entered into a difficult negotiation with BMW to move the engine back 1" in the engine bay. For hotrodders like us this may sound like a relatively simple change, but for a mass produced vehicle a move like this has a supply chain cascade effect that is a major challenge to manage, but to the credit of both sides the engine was moved back in order to achieve the 50:50 weight distribution Toyota had targeted.
Compromises were made by both sides, though, with Toyota choosing to use the Michelin Pilot Super Sport tire that had already been fine-tuned by Michelin and BMW for the Z4. Rather than undertaking the lengthy and expensive task of developing a different tire for the Supra, Tada-san and his team instead tuned the Supra for the same tire. Having driven the car on the track (see the video at the end of this post), I'm happy to report that the Supra is a genuine grip monster, the Michelins delivering very high grip levels along with very predictable and gradual breakaway characteristics when the tail end starts to step out.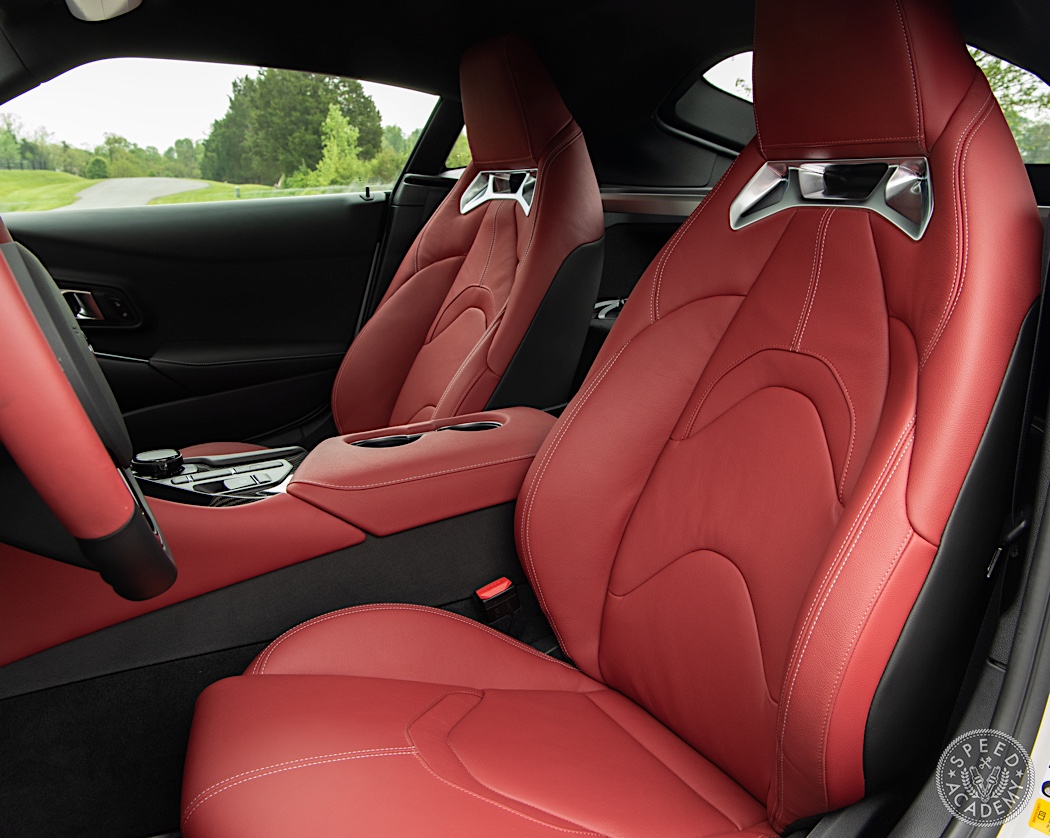 As evidence of how serious Toyota's commitment was to building a pure sports car, Tada-san also shared a few "Easter eggs" that were included on the chassis during its development. There are reinforcements in the rear hatch, for example, designed to properly support the mounting of a GT wing. There's also threaded bosses on the rear differential housing meant for mounting a cooler. There's even a knee pad built into the center tunnel trim, since Toyota's test drivers noticed their knees getting sore from bracing themselves against the tunnel during hard cornering.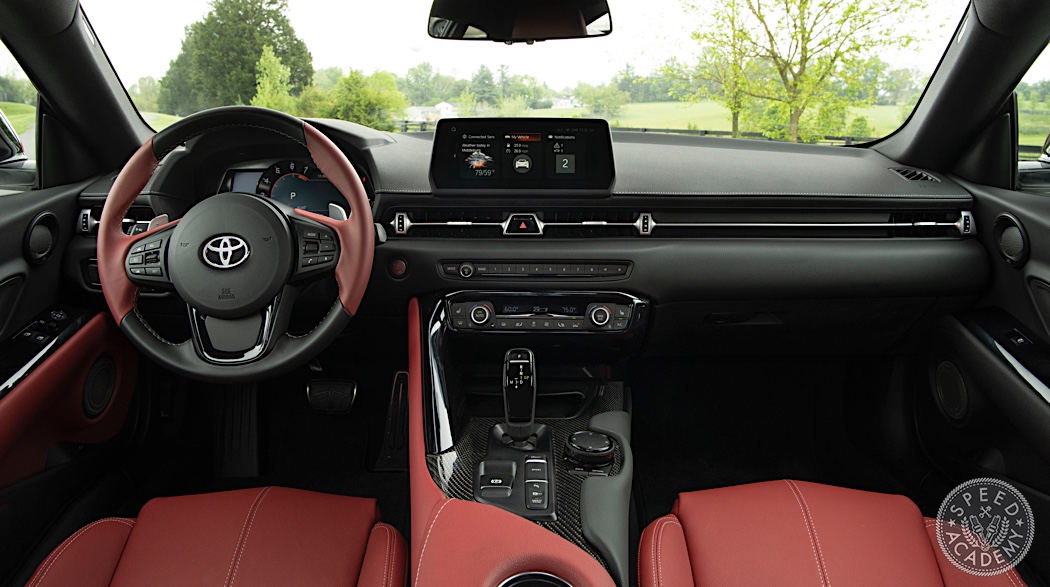 Powertrain calibration was also done completely separately from BMW, and I must say Toyota did an incredible job tuning the ZF 8HP 8-speed automatic transmission. This gearbox is widely used in the industry in everything from Jaguars to VWs, I've test driven quite a few cars equipped with it, and none shift faster or more intelligently (in full auto mode) than the Supra does. It's a very impressive piece of software engineering by Toyota, and the way the B58 engine delivers its 335-hp is equally impressive.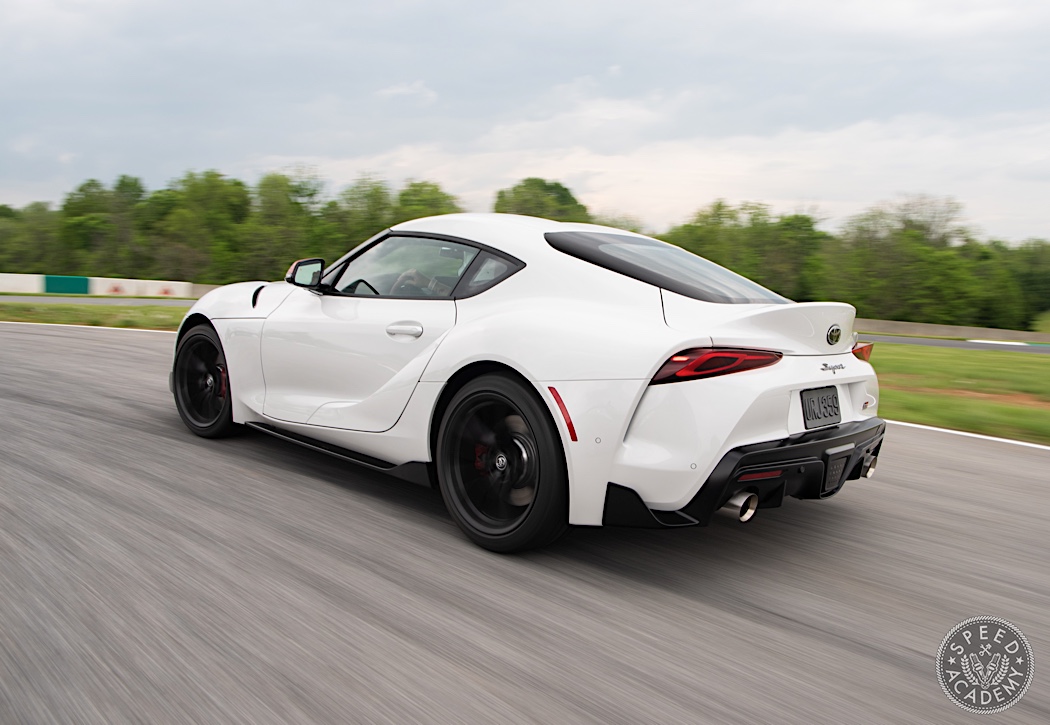 In fact, it feels like a more powerful car than it is, especially given its curb weight of 3397-lbs, and a lot of that comes down to engine calibration as well as the very responsive 11:1 compression ratio B58 engine combined with a twin-scroll turbocharger that spools so fast that all 365 lb/ft of torque is available at an astoundingly low 1,600 RPM. As a result, there's no sign of turbo lag and the car jumps out of the corners with instant acceleration and pulls strongly all the way to redline.
My butt dyno wasn't lying to me at the track, as just last week Car & Driver put a A90 Supra on a Dynojet chassis dyno and it produced a whopping 339-whp and 427-whp, numbers that blow Toyota's advertised power figures out of the water. We've seen cases of automakers advertising overly optimistic power figures (the RX-8 comes to mind), but I'm not sure I've ever seen a case of an automaker under-reporting power by quite so large a margin. In any case, the sub 4-second 0-60 MPH test results some auto journalists have been reporting for the Supra start to make a lot more sense when you realize just how powerful the Toyota-tuned B58 really is.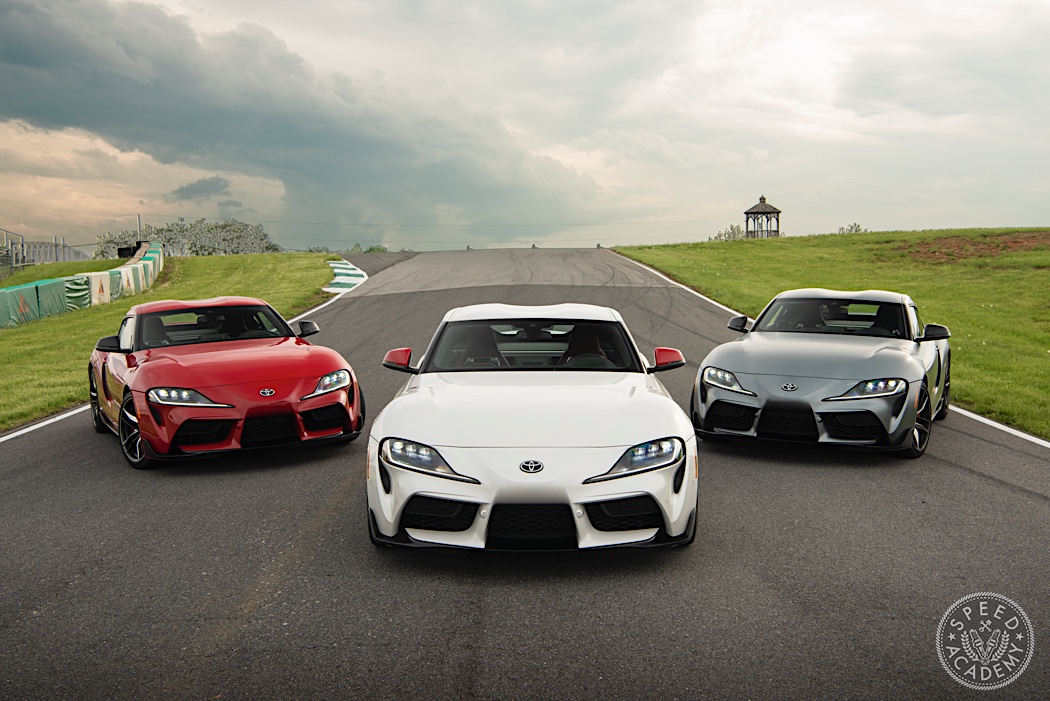 One last tidbit Tada-san left us with before dinner was over is that Toyota already has a more powerful version of the Supra ready to go and that all future upgrades made to the Supra will be 100% backwards compatible, meaning if you jump in now and get a 2020 Supra you'll have no difficulty upgrading it to 2021+ specs. Tada-san is also very aware of the fact that the Supra needs to be aftermarket tuning friendly as well as motorsports friendly, and without disclosing too much he made it clear the car was built with enthusiast-owners and racers in mind. In fact, Japanese super tuner HKS has already developed a number of parts for the A90, as recently reported by Speedhunters.
As you'll see in the video above, Pete and I were both very impressed by the A90 Supra, it's a fantastic chassis that generates a huge amount of grip in a very well balanced package, but it's also surprisingly comfortable on the street thanks to all of the adjustability that comes with the Normal and Sport modes onboard. I think it's a hell of a bargain at around $50k USD and despite all the Internet outrage over the BMW collaboration, having spent some time with the car it sure feels like it's a best of both worlds scenario, with BMW and Toyota combining their engineering expertise in a way that has delivered a sports car more than capable of living up to its lofty goal of besting the Porsche Cayman S.