The alignment we ran on our FR-S for Ontario-1500 is no secret, since we posted a video covering the work NV Auto did for us on their Hunter alignment rack. But since you guys asked for alignment specs as well as ride height specs and damper settings, we'll summarize it all for you here. Just be warned, our settings are by no means magical and unless your FR-S has very similar modifications they may not work all that well for you.
As you'll see in the video above and the summary specs below, we settled on an alignment featuring about -3.5-degrees of camber on the front tires along with a touch of toe-out to encourage turn-in response, and -2.2-degrees of rear camber and zero rear toe (because the FR-S is so well balanced, you really shouldn't have to do anything funky with the rear alignment).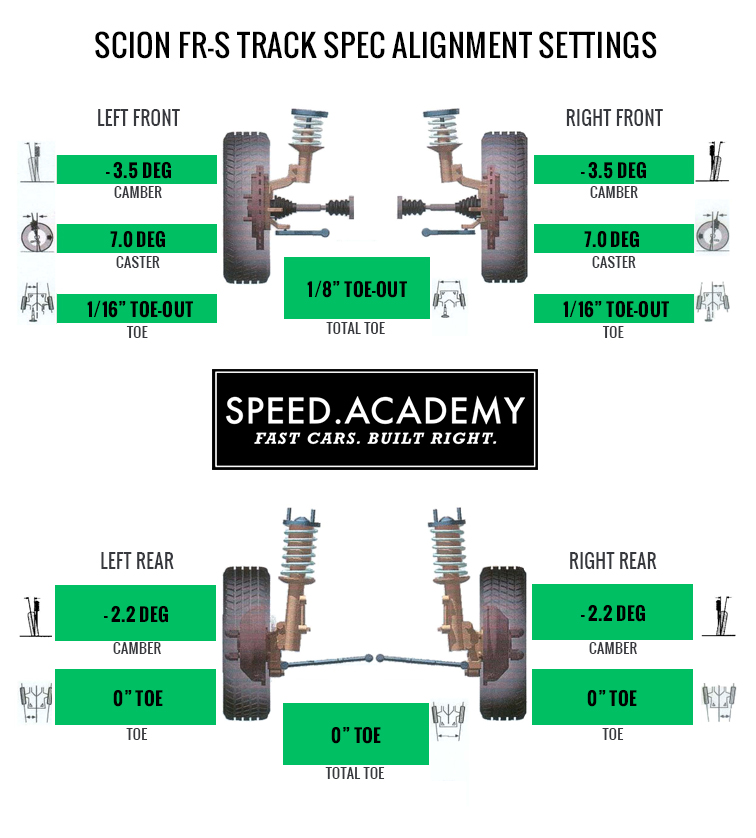 Keep in mind, our camber settings are based on tire temperature data collected at Toronto Motorsports Park on a fresh set of Toyo Proxes R1R tires, and the aggressive aerodynamics we added to the car this year really changed the handling balance more than we expected. Typically we run a bit more negative camber on the rear of a FR-S than this, but our giant Voltex wing generates so much rear downforce that we wanted to take some rear cornering grip away by running less camber.The above setup worked really well on fast, flowing road courses like Mosport and Calabogie and even Shannonville, but we were still suffering from understeer at TMP as well as at Mosport DDT.
Which just goes to show, there is no single alignment setup that works well at all circuits, so not to beat a dead horse here, but please, please, please start collecting tire temp data on your car so you can dial in your alignment based on what the tires are experiencing. If you're not sure how to collect tire temp data or use it to set your alignment, watch our Just The Tip video above. It's quick and painless, we promise.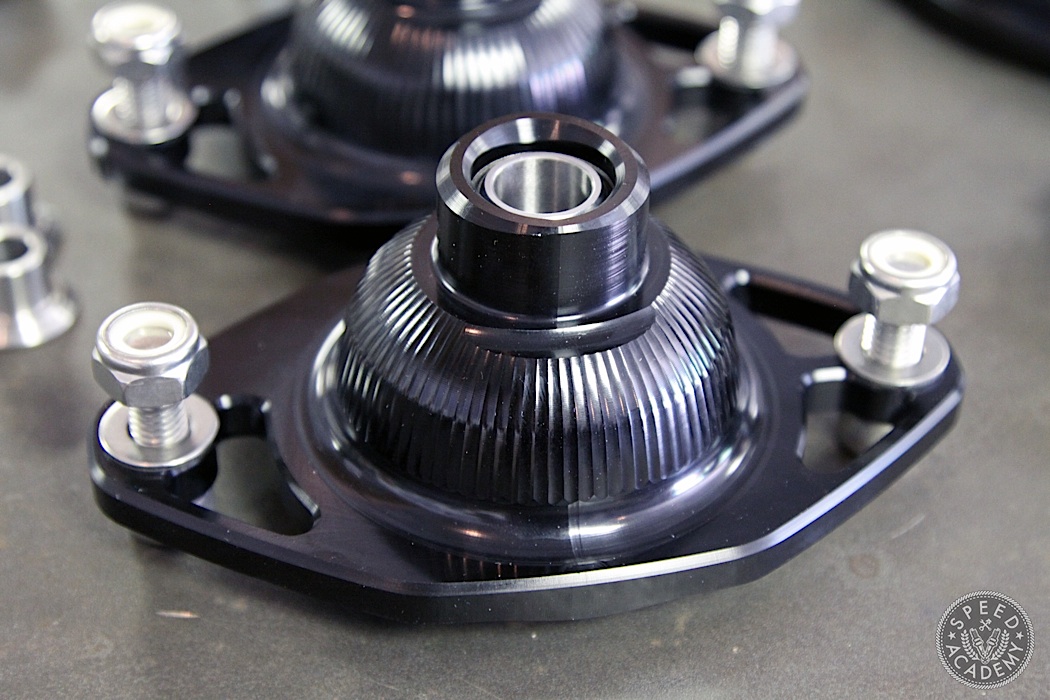 As for ride height, we set our FR-S to 24-1/2" all around (measured from the ground to the fender lip through the centerline of the wheel), which is right around 2" lower than stock. Typically we don't go quite this low on a FR-S since it starts to introduce bumpsteer and other geometry badness, but we've got Whiteline bumpsteer and roll center correctors on the car along with Raceseng 2" offset rear upper mounts, so geometry and shock travel are non issues for our car.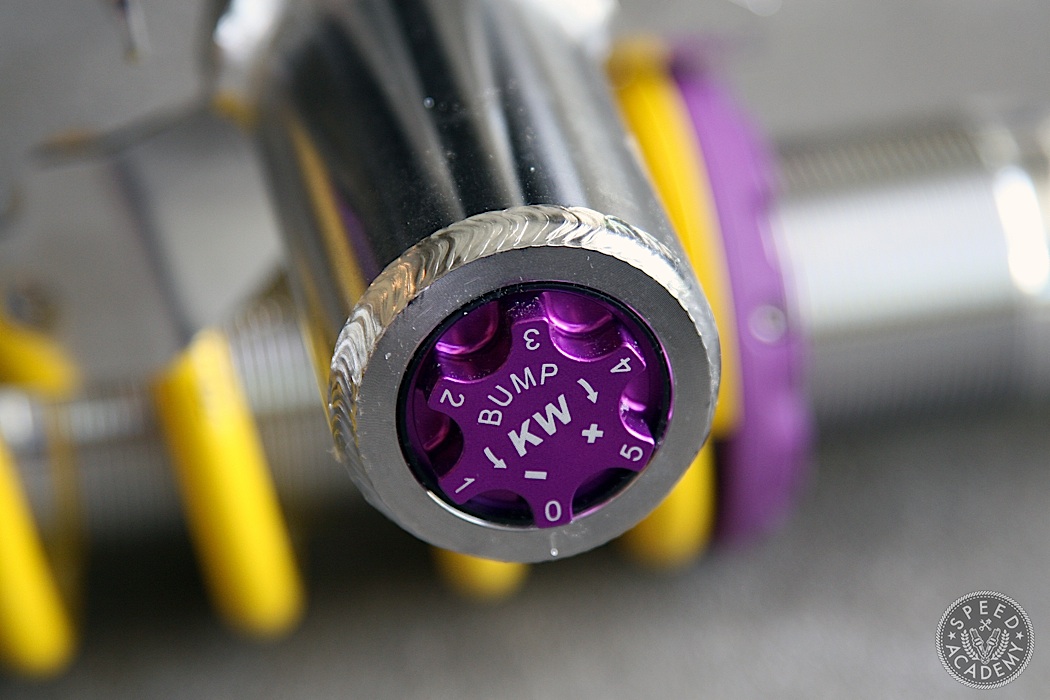 On the topic of damper settings, we changed compression and rebound on our KW Clubsports at every track during Ontario-1500 in order to dial in the handling dynamics for each circuit and for the changing condition of our tires, so there's really no point in listing them. Simply start with your dampers in the middle of their adjustment range and start to dial them in from there, but typically you'll want to run fairly soft rear rebound on an FR-S since they're quite tail happy to begin with, along with front rebound somewhere in the middle of the range. For compression, start in the middle all around and add clicks on whichever end of the car you feel needs more grip.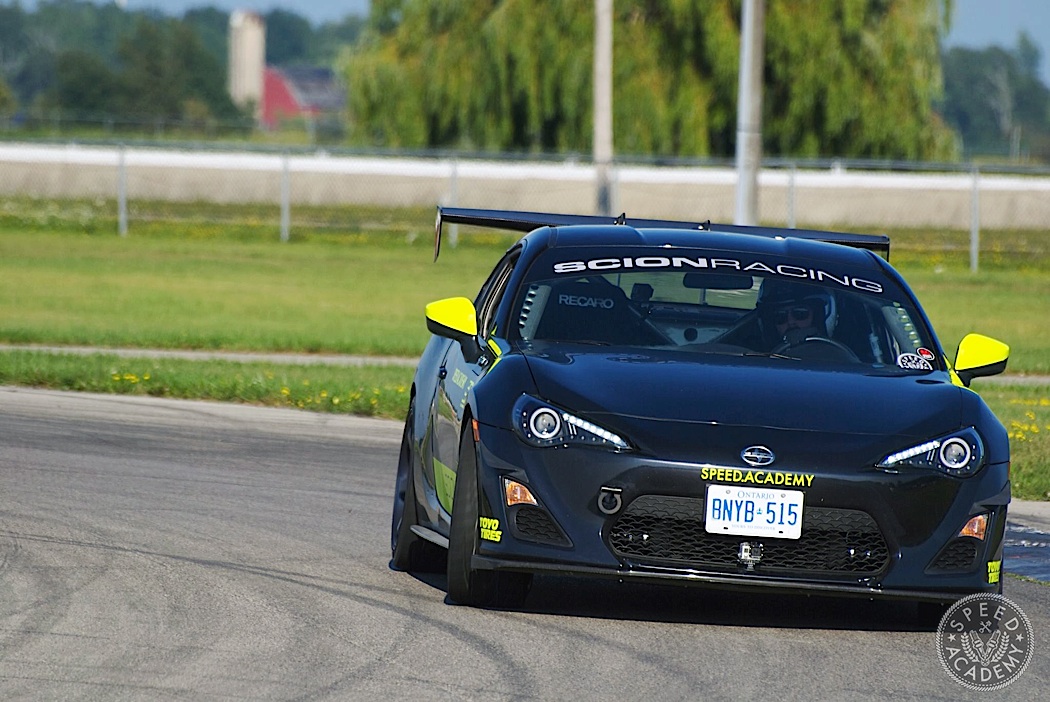 There really are no secrets to making a FR-S handle well. We have yet to find a car with a more neutral balance than this chassis possesses, so it's as easy a car to setup for the track as you'll ever find. Buy a quality coilover kit, install wider and stickier tires (or wider wheels), throw some track-worthy brake pads and brake fluid into the mix and your FR-S will be killing muscle cars and sports cars at the track, if you've got the skills to make the kills, that is!