If there was an aspect of my S13 that I didn't see much need to change during the rebuild it was the car's exterior. As soon as I laid eyes on a few prime examples of the kouki 180SX back in 2009 shortly after I bought the car I knew that was the look I wanted to achieve for my own build.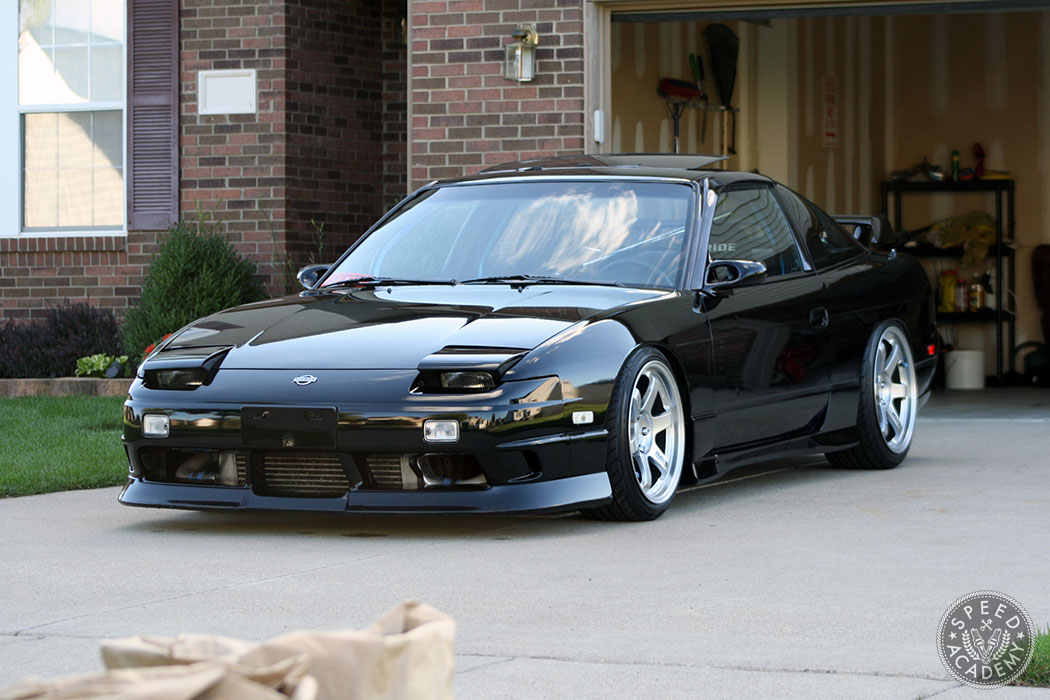 Though production of the S13 chassis ceased here in the states in 1993, it continued for several more years in Japan. The 180SX received a face-lift consisting of a new front bumper design, updated taillights, and several optional aero accessories that included a front lip, side skirts, three-piece rear valences, and a rear wing. This has become the most desirable setup for 240SX hatchback owners in the states over the past several years and as a result the prices for these genuine components have continued to climb. However, if you're looking for genuine OEM JDM aero or even Nismo parts then hit up Russell Moore at Nissan Parts as he can usually source what you need!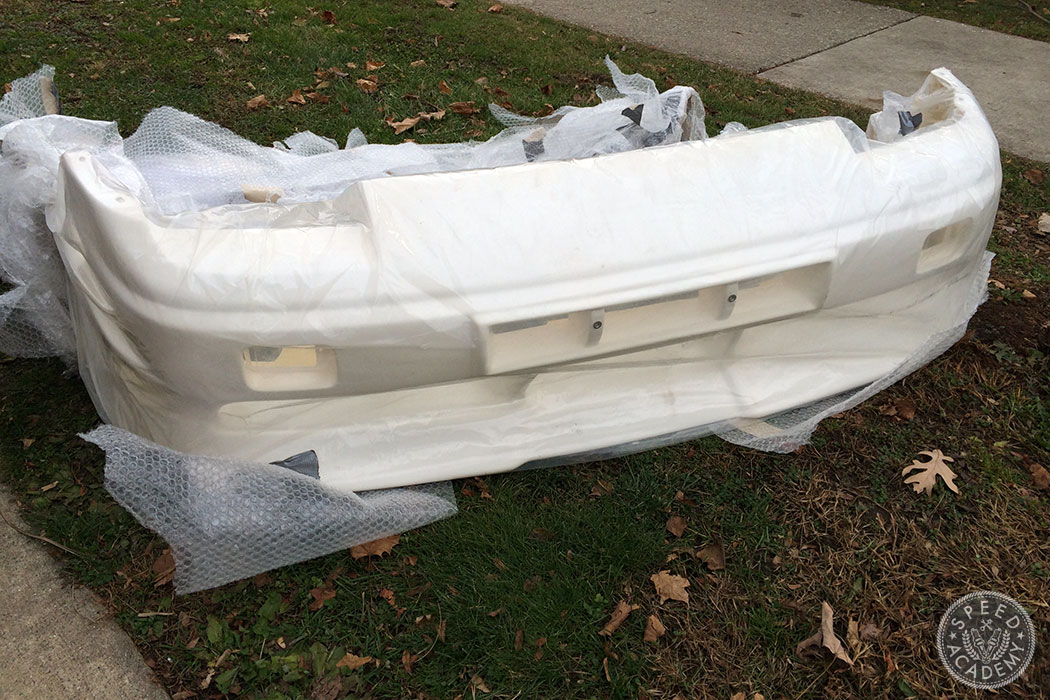 I was perfectly content with my car's OEM kouki exterior back in 2012, but with OEM aero prices on the rise and a desire to do something a little bit different than what I had done before, I ended up picking up a genuine Hot Road 180SX aero kit. The Hot Road kit was made famous in the early 2000s by Itai Teruaki's Ricoh Racing 180SX and the infamous Koguchi Power 180SX. I had considered swapping out my OEM aero for a Hot Road kit back in 2012 but the cost of importation was very high due to the strong Japanese Yen at the time.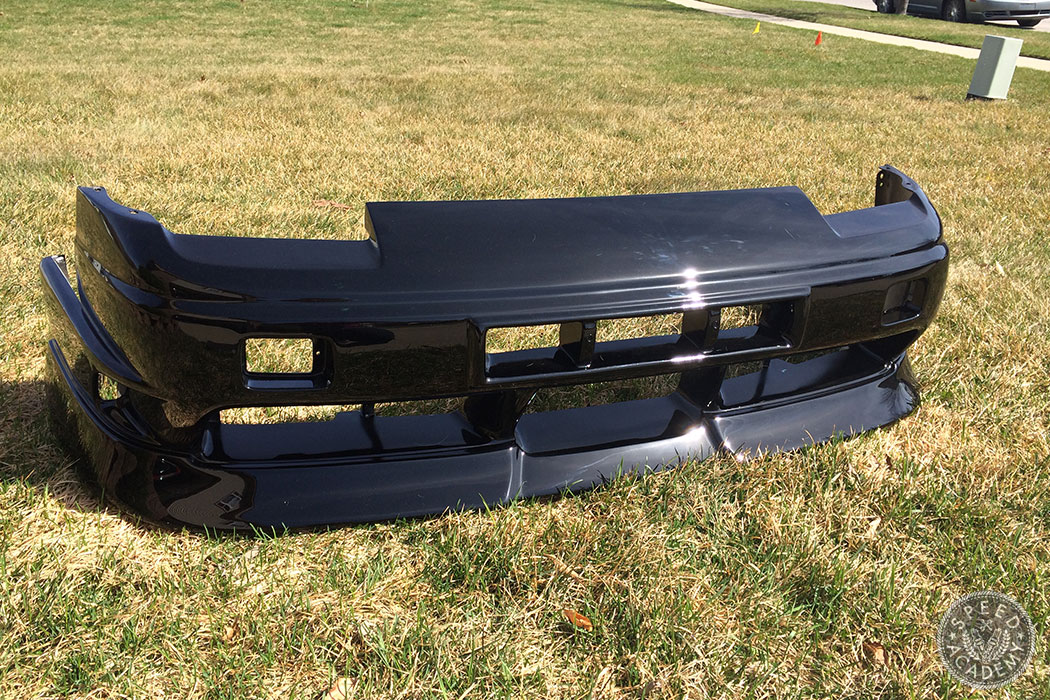 Shortly after I had decided to part out my Lexus and pick up another 240 (before I knew it would be my old chassis) an acquaintance that was purchasing some parts from my 2JZ and I were chatting via text. He mentioned to me that he also had a 240SX and that he had a Hot Road kit he had imported in 2010 that he was considering letting go of. After I got my old chassis back, I went ahead and had him ship the aero kit from sunny Florida up to Michigan. I also picked up a reasonably priced kouki 180SX spoiler to fill the existing holes in the hatch.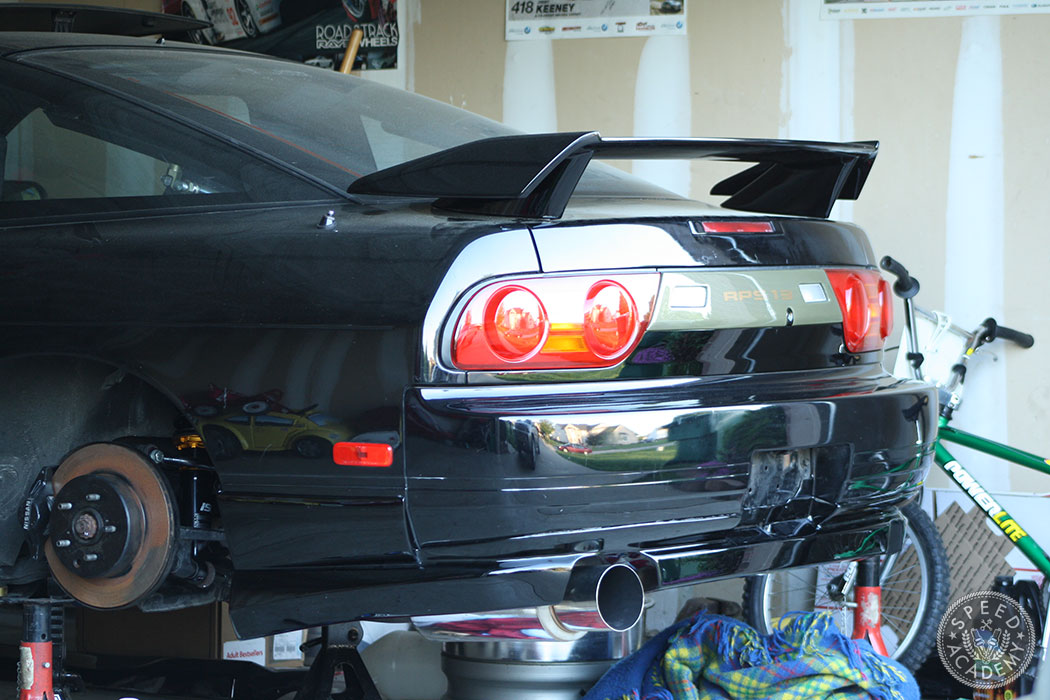 Due to the Hot Road kit being made of fiberglass, it is considerably less sturdy than the OEM kouki aero I was accustomed to. While the fitment was not as tight as Nissan's own optional components, I have to say I was impressed overall with the fit and finish. After a trip to the body shop I was able to fit all of the new aero bits onto the car.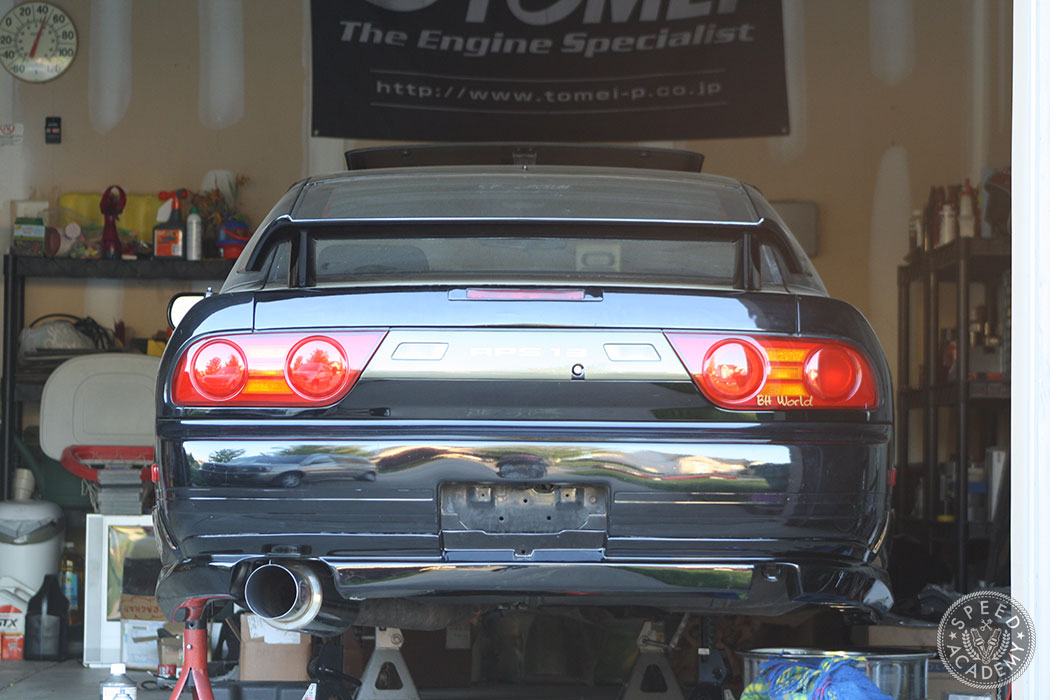 When I got the chassis back it was lacking several lighting components. I chose to collect all of the tried and true items I had installed on the car prior to selling it, including Raybrig headlights, DMAX crystal clear front position lamps and side markers, and a set of JDM OEM Kouki 180SX tail lights sourced from Russell at NissanParts.cc. It's amazing how these taillights transform the look of a US 240SX- a must for any S13 hatch owner for sure.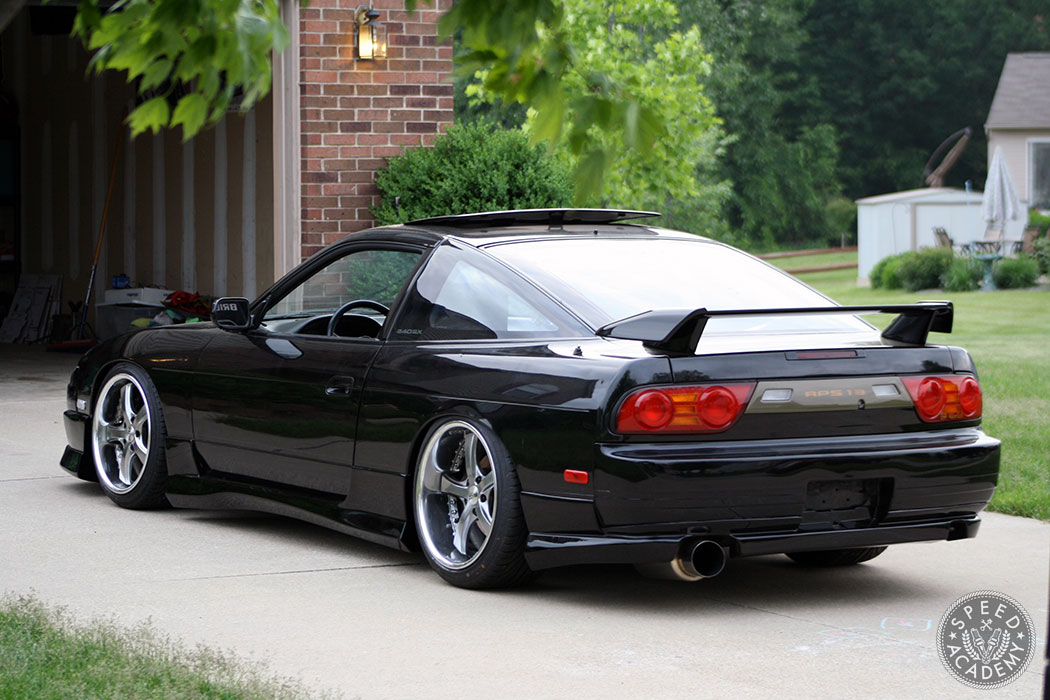 At this point I was feeling great about the revamped exterior.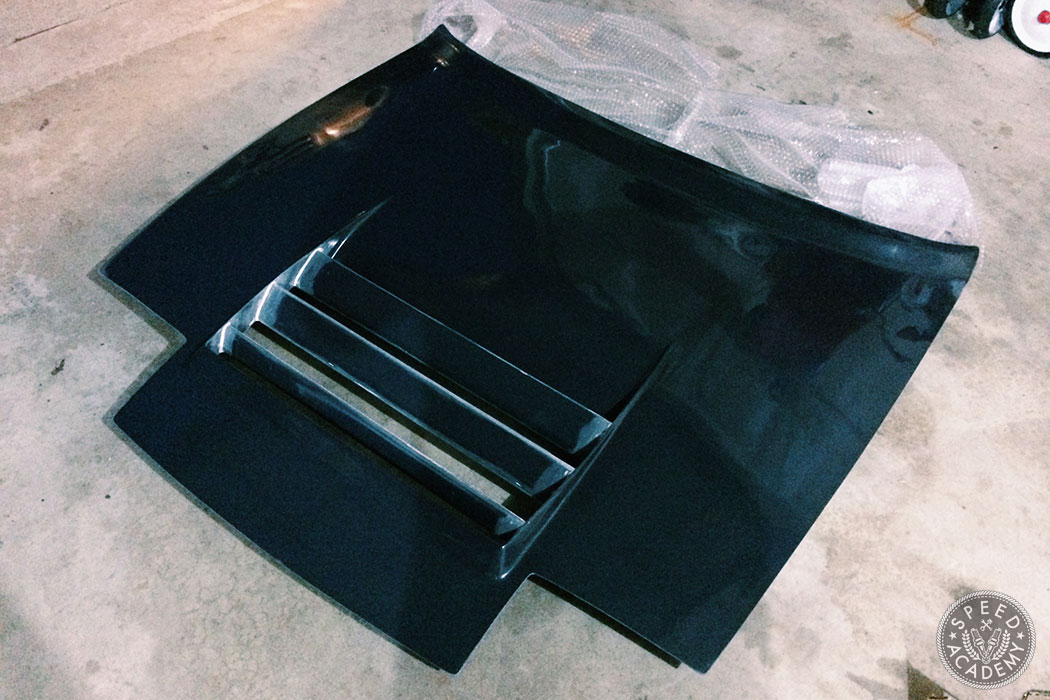 The final touch was another piece that I had always wanted for my S13- a Koguchi Power vented hood. I wanted to purchase one of these years ago, but this item fell under the same category as a Hot Road kit: too expensive to import from Japan. With the exchange rate being much more favorable this time around I was finally able to source one as the final touch to the exterior. A pair of Cusco hood pins ensure that the hood stays in place at highway speeds.
The final addition to the car's exterior came in the form of an old favorite of mine: a pair of Ganador Super Aero Mirrors. I've had Ganador mirrors on all of my projects in the past and simply love the authentic Japanese tuner car look. I had initially chosen to stick with the factory mirrors, but I couldn't pass up the chance to run these aero mirrors on the car again.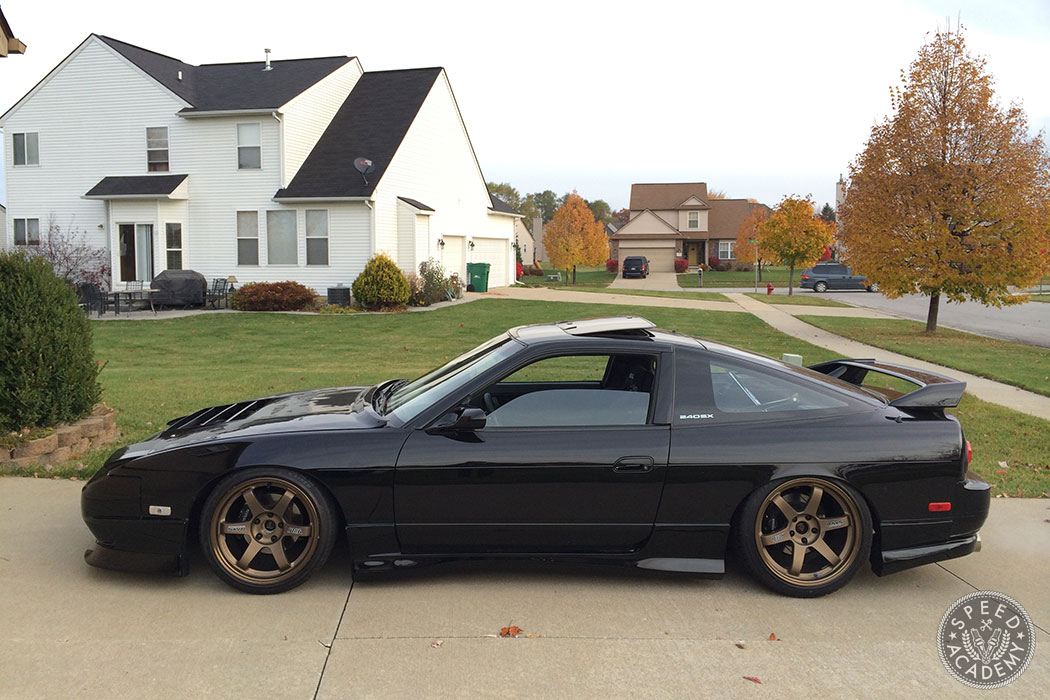 At the end of the day I am very pleased with the look of my revamped S13. I'll always be bothered by the existing scratches, dings, and paint imperfections that this car has collected over the years, but a full respray just isn't an option right now. I'm sure someday I will have the means to get the car repainted though.
You may have noticed a couple of very different sets of wheels on the car since I rebuilt it. Stay tuned for the next installment of my S13 project where we'll discuss a bit about wheel fitment and my quest for the ideal set of rollers.