Last time I talked to you guys we were covering how the coolers are mounted. Here in Part 3, I'm covering how to get the air where you want it, plus I'll cover the aero pieces I've added throughout this process in the search for more downforce and more grip.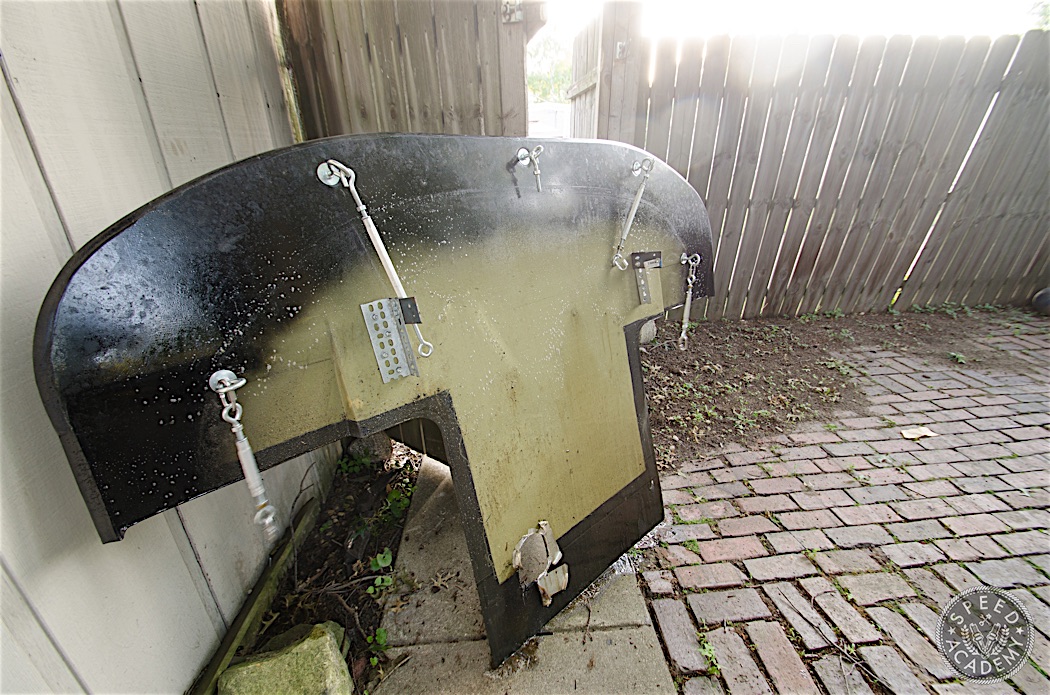 To hide the bottom of the radiator from debris and being the first form of contact when the occasional off happens, an undertray had to be made. I might as well make it into a splitter as well, right? What you can't see in this photo is the ducting I added later in the rear of the splitter towards the sway bar. The last thing you want is hot air going under the car so it's ducted to go outwards towards the fender wells. This splitter was provided by TF Works and is made out of Kevlar and carbon fiber.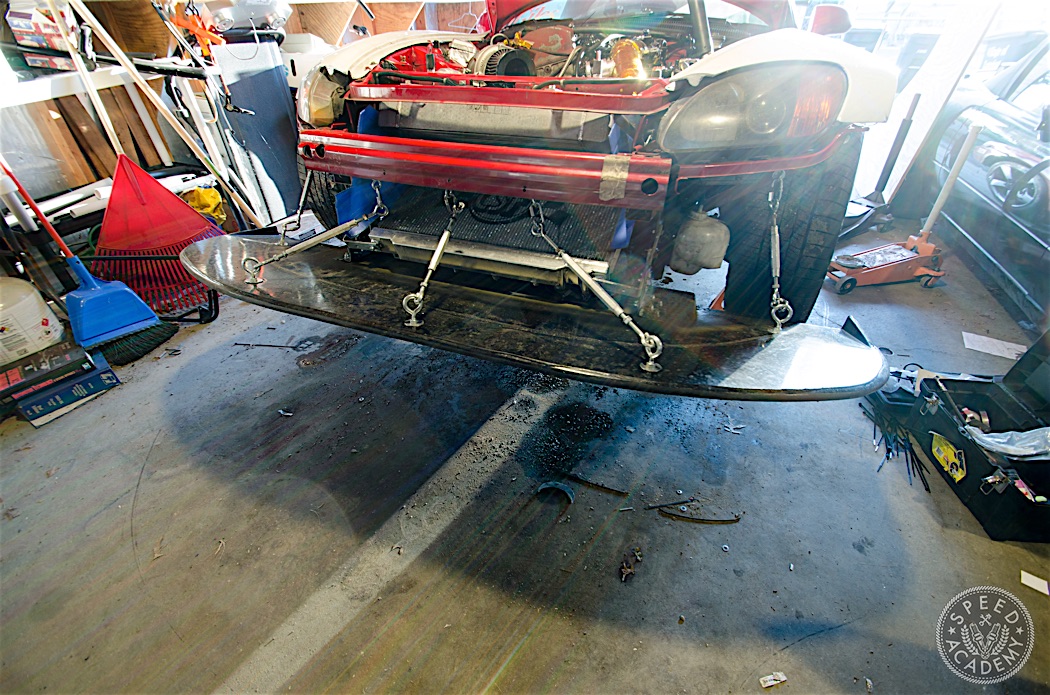 The splitter creates so much downforce that it must be chassis mounted. I have five turnbuckles going to the bumper support and headlight bracket. It's also mounted to the radiator supports with thinner metal just in case of contact so that it'll break or bend the metal instead of taking my radiator with it.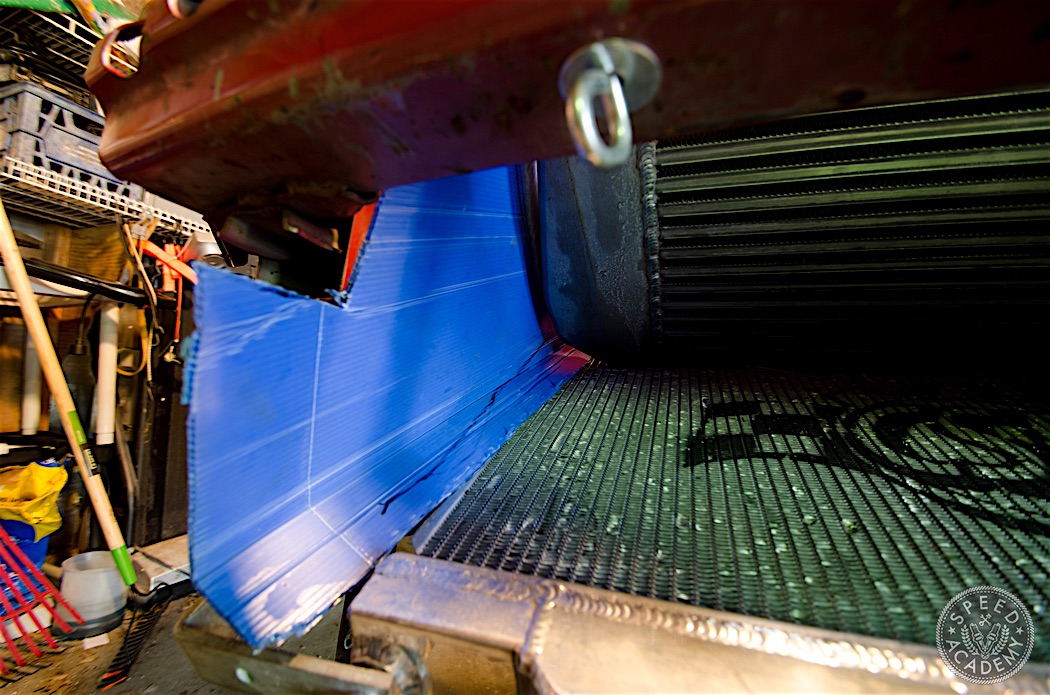 To keep air moving through the radiator and intercooler more ducting was needed. For mock-up purposes I used the packaging that was used to ship the CSF radiator. So thank you, CSF radiators for the functional radiator packaging. Simple yet effective, it comes from bumper opening to the fins of the intercooler and radiator. Sheet metal or composite ducts will replace the cardboard, of course.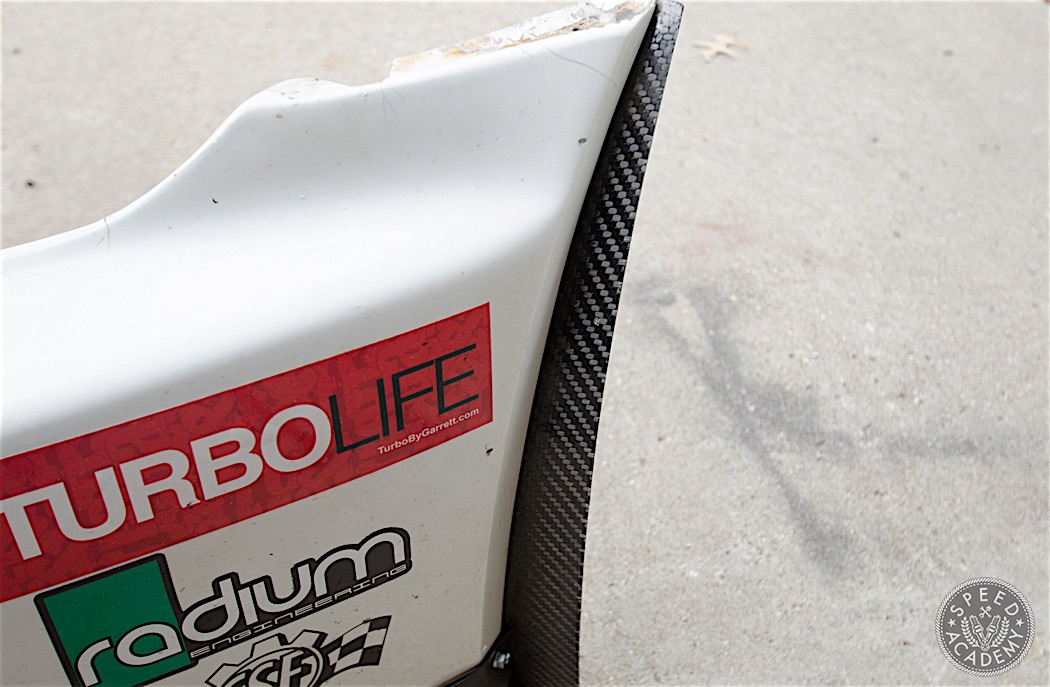 While I was at it, I added these tire spats to stop air from hitting the tire and causing turbulent air to get into the wheel wells and create lift.
Paired with these is a Home Depot air dam, which should help direct airflow through the radiator opening and seal the splitter to the bottom of the bumper cover so it can do its job properly.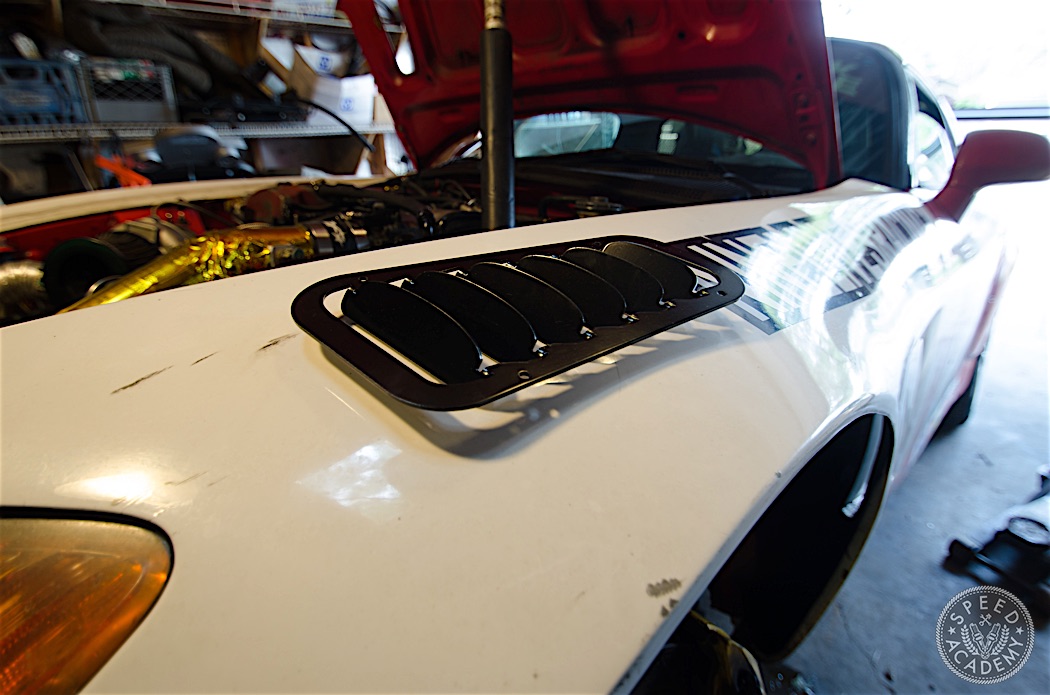 Since I'm ducting all my radiator's backside airflow  to the fender wells, I need to get the air out of there to reduce front lift. These fender louvers are a prototype that I'm working on with Singular Motorsports for the S2000 community.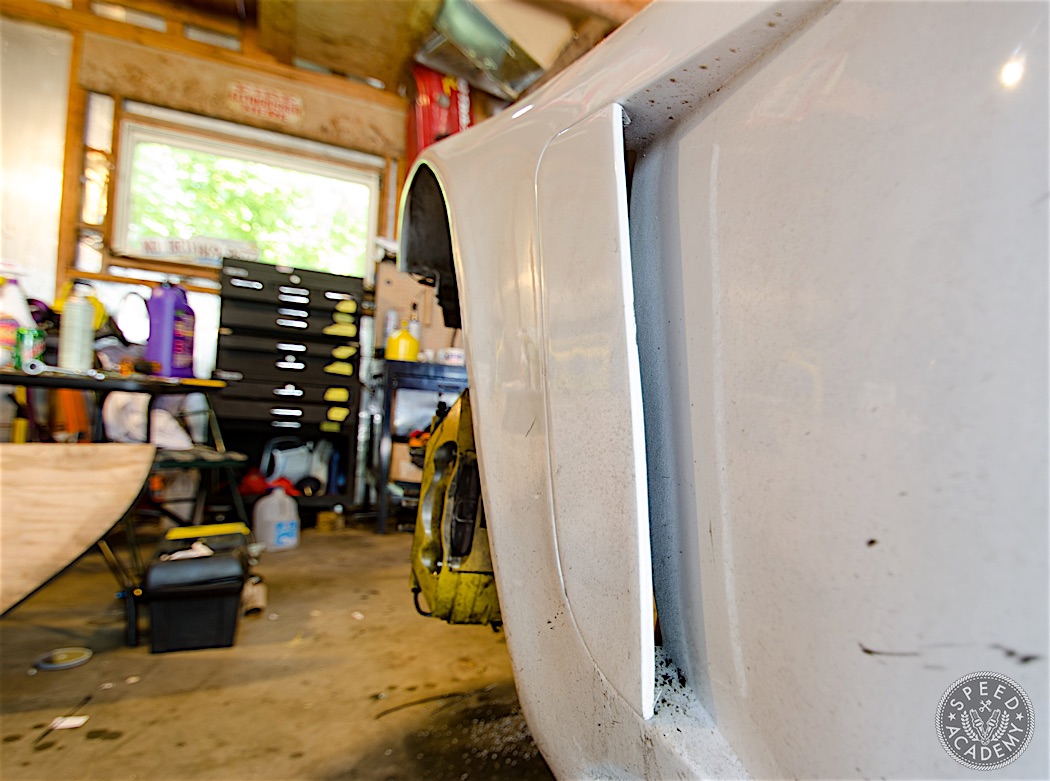 I chose these Shine Auto fenders for this duct. Just like with the Singular louvers, this vent will help extract the turbulent high-pressure air out of the wheel wells, plus it'll help evacuate the hot air from the brakes and radiator.