If you subscribe to our YouTube channel, then chances are you've already seen our Mazda MX-5 Sport Pack road car and Global MX-5 Cup Car track test video (if not, you'll find it at the end of this story), so you know we love both and were especially impressed by the Cup car's grip level, handling balance, and overall tossability. I've driven a lot of different race cars over the years, but none have felt better sorted or more confidence inspiring than the ND MX-5 Cup car. It really is that good, and below we'll show you some in-car data that helps explain its inherent goodness.
But first, some background on the Cup Car. Mazda teamed up with some very smart people when engineering the relatively simple yet highly effective set of upgrades that have been bolted to the amazingly light ND chassis, including Long Road Racing for much of the race prep including the FIA-spec roll cage, BFGoodrich Tires for the bespoke series-specific racing slicks, and AiM Sports for that sexy digital dash and data acquisition system.
Rays Wheels is the official wheel supplier with their ZE40 forged monoblock offerings in 17×7.5" size, Brembo is onboard with the front calipers and rotors, and Multimatic Motorsports' magical dampers let us pound the curbs at Toronto Motorsports Park like they weren't even there (Multimatic's DSSV technology is industry-leading and is used on many of the world's fastest race cars including the Red Bull Racing cars during all 4 of their F1 championships).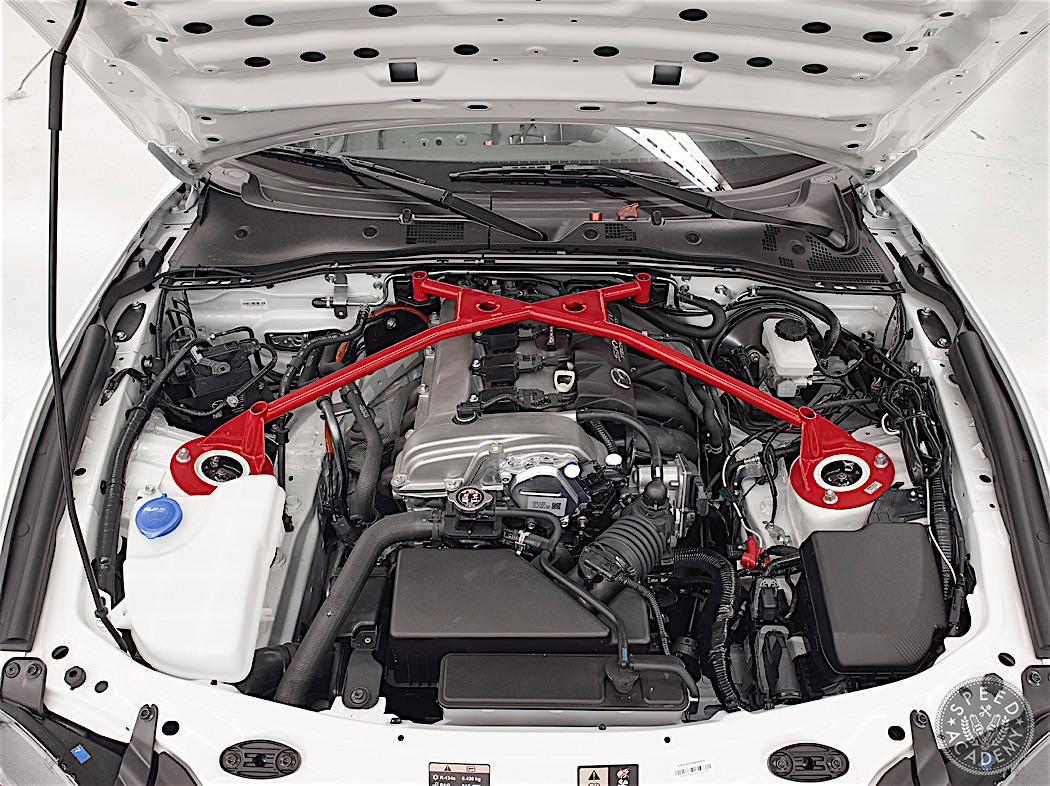 Mazda Motorsports did a lot of subtle but very clever things when developing the Cup car that aren't immediately apparent, like fortifying the transmission and adding a trans cooler to the package to ensure the longevity and durability of the gearbox (a weak spot on the NC MX-5, particularly when put through the rigors of Cup racing). They've also retuned and sealed the GEMS ECU, sealed the Skyactiv engine, added a Setrab oil cooler and differential cooler, and installed a heavy-duty C&R racing radiator with a protection screen. So as you can see, Mazda has gone to great lengths to ensure that the new Cup car is as bulletproof as possible, and also as tamper-proof as possible so that racers can focus on racing instead of building cars and playing rulebook games. Keep in mind, the ND Cup car is now only available as a turnkey racecar bought directly from Mazda Motorsports (for $58,900 USD plus all applicable taxes), unlike previous generation Cup cars which were built by independent race shops or racers themselves using parts specified by the series.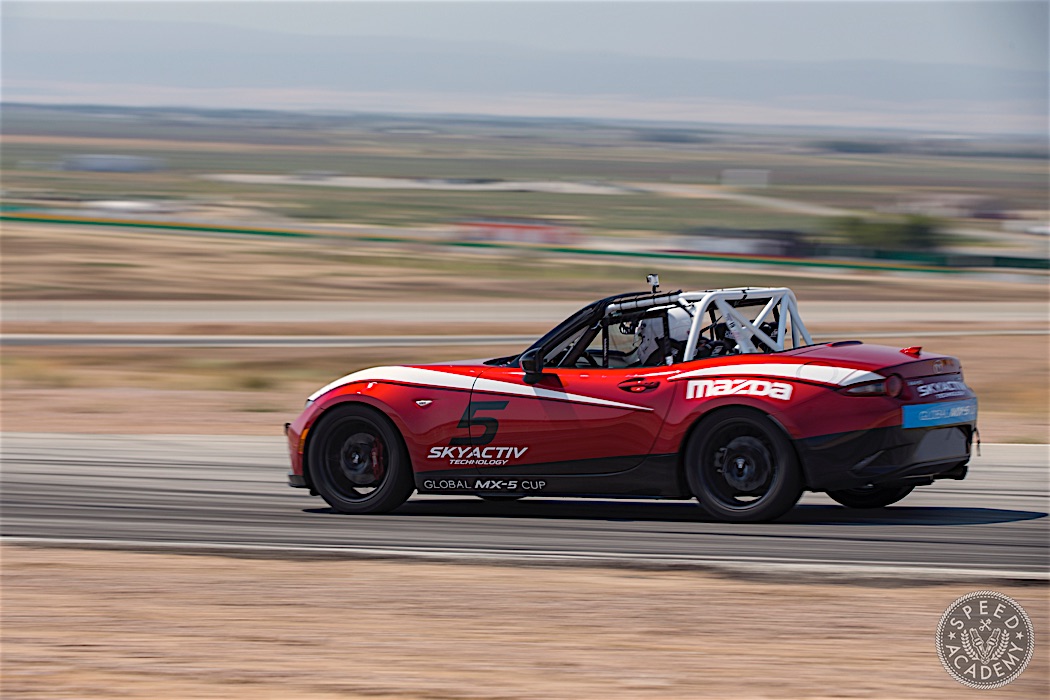 I should also point out a couple things regarding our video review. You'll notice Pete and I were both struggling for headroom with our helmets on, but as it turns out the seat was set up for a shorter driver and can be easily lowered. In fact, the roll cage and seat mounting brackets are designed to accommodate a driver as tall as 6′ 4" (Pete and I are both around 6′). Had we been smart enough to bring some tools with us, we could have lowered the seat and been much more comfortable.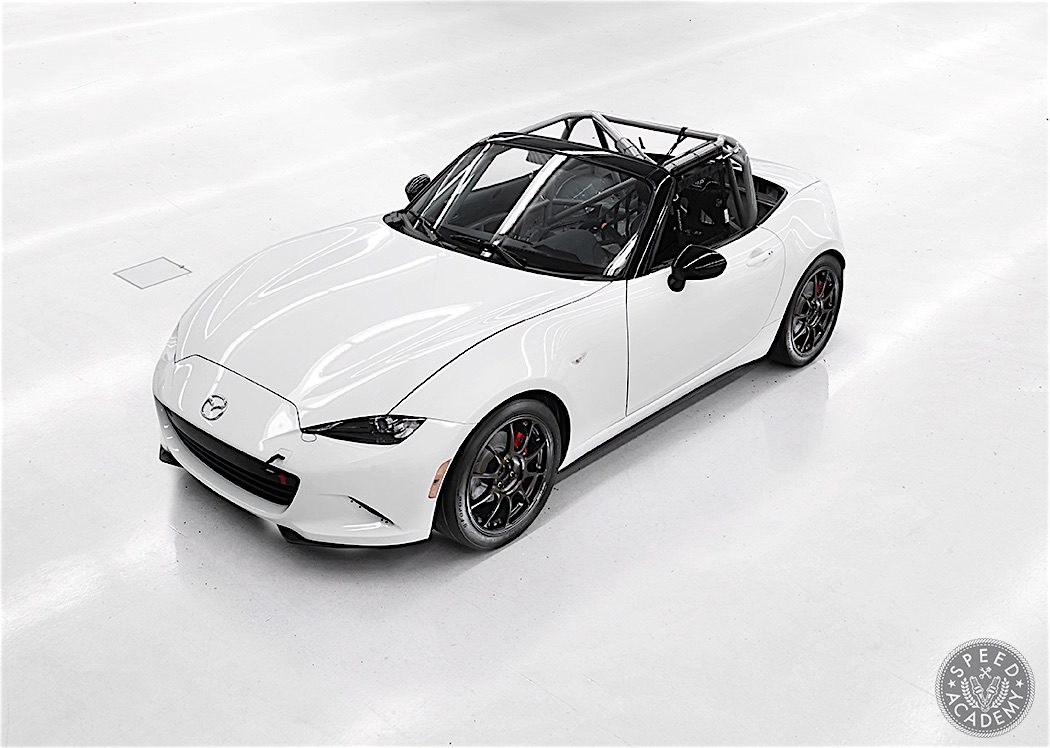 Our friends at Mazda Canada also pointed out that you can actually buy many of the individual parts used on the Cup car for your own ND MX-5, so like we fantasized about during our closing of the video, it's entirely possible to build your own track car or road car with many of the upgrades the Cup car gets including the Kooks long-tube header and exhaust system, the Multimatic shocks and the Brembo brakes. Jump on the Mazda Motorsports Parts Store to see what's available.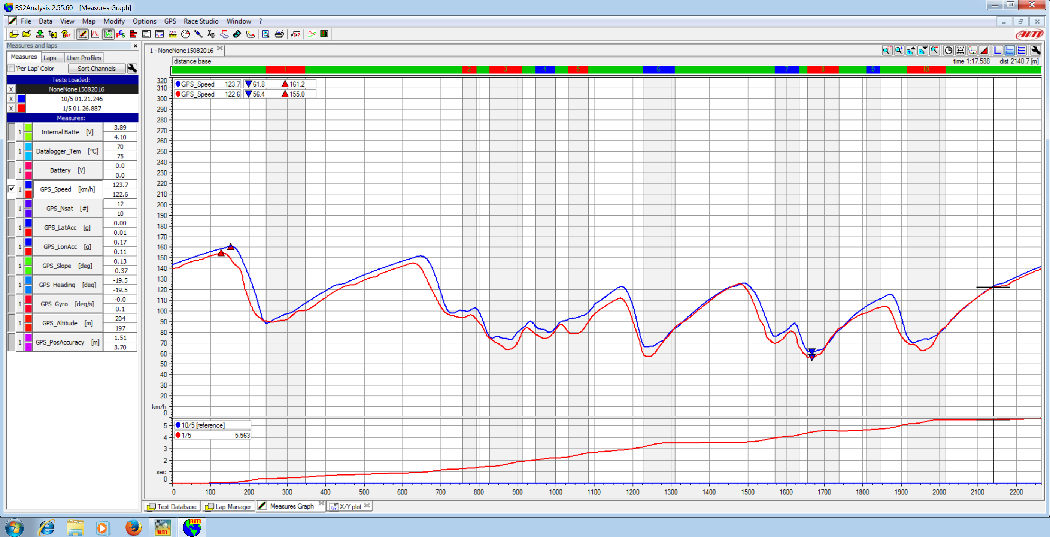 Ok, so now for a bit of data geekery. Above is a speed data trace during the fastest lap in both the MX-5 Sport Pack (red line) road car and the MX-5 Cup car (blue line), with the track divided into segments based on corners and straights (the shaded vertical bars are corners and the white vertical bars are straights). My best lap in the road car was a 1:26.8, which is a bit slower than I've done in ND press cars in the past but well within reason given inter-car and track condition variability. As you can see, the Cup car was carrying a lot more speed in the corners, but more on that in a moment.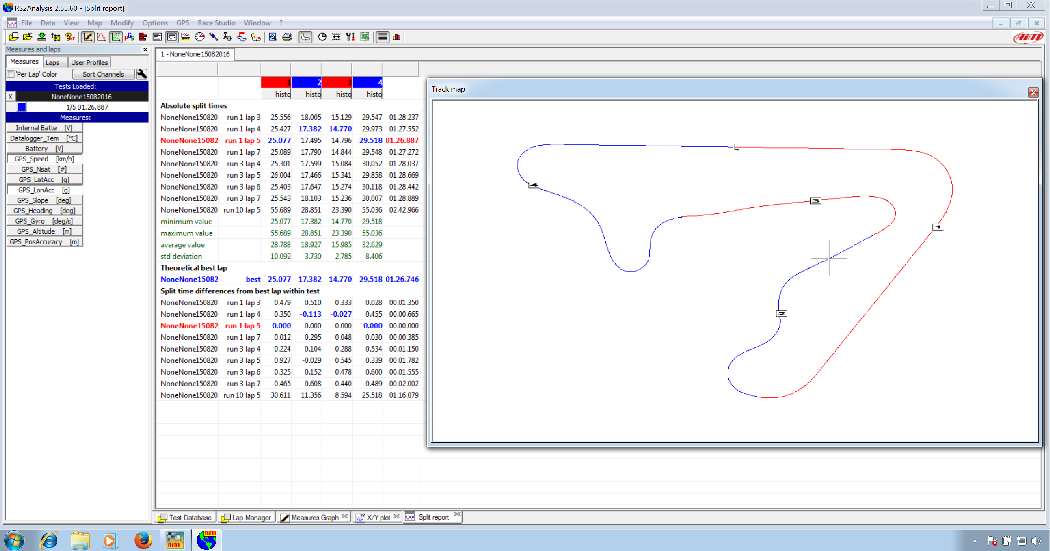 Although I'm focusing on the Cup car here, it's worth noting that when the track is divided into 4 segments, which gives us a more realistic way of looking at segment times and building a best theoretical lap time, the data showed that a best lap of 1:26.7 was possible, just 1/10th of a second faster than my best lap. This isn't too surprising since the MX-5 is very easy to drive on the limit and we only did 4 laps each. With another session or two in the Sport Pack car, I feel there's a 1:25.x in the MX-5. Perhaps I can borrow the Sport Pack car before the snow flies and really try to nail down a fast lap to show the car's full potential at TMP.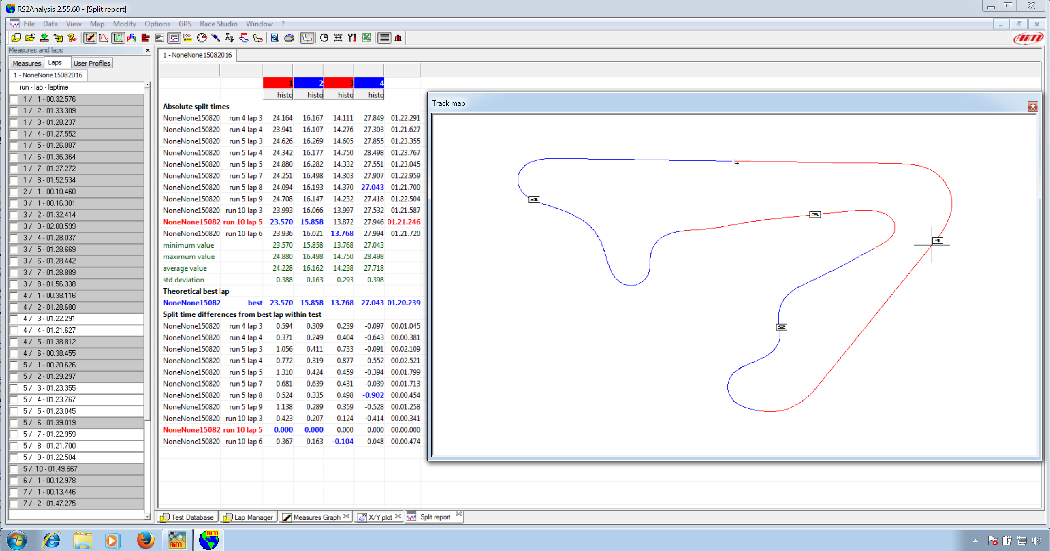 The reason we did so few laps in the road car is because we were having way too much fun in the Cup car. Can you blame us!? In the first session in the Cup car, I did a 1.21.6 and as you'll see in the video Pete did a 1:21.7, which goes to show we're equally fast or slow depending on your perspective. In my second session, where I put in an official timed lap for my friends at AutoGuide.com, I managed a 1:21.2 and based on the theoretical best lap time built from the 4 segments above, there is a low to mid 1:20 in the Cup car (two of the best segments came on my 1:21.2 lap, one from my last lap, and the final segment from Pete's best lap in the car). For a little perspective, that puts the Cup car right there with our much more powerful ASS2000 (on street tires but with a serious aero package) as well as with immensely powerful press cars I've tested for AutoGuide including the Camaro ZL1 and Porsche 911 Carrera 4S.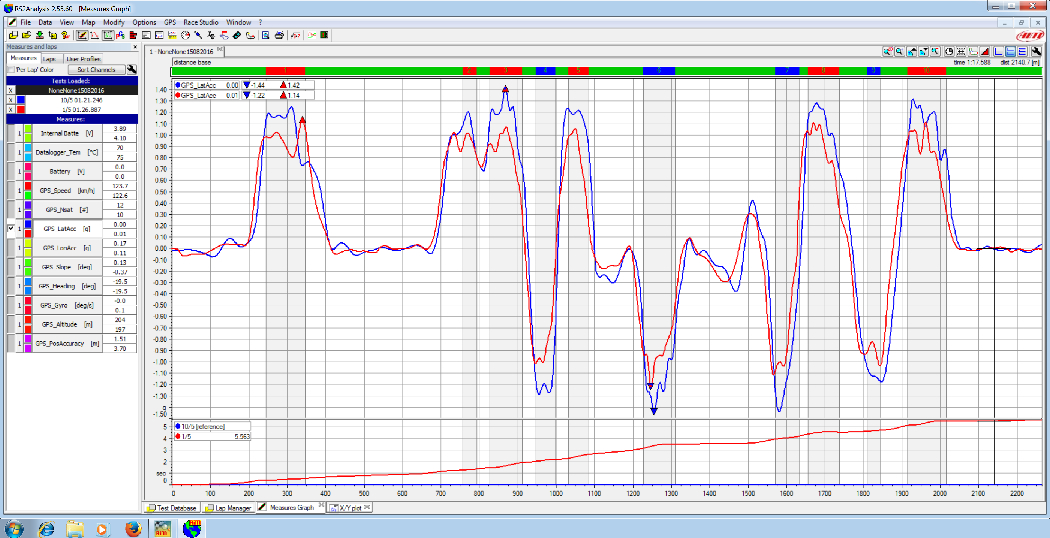 Ok, so how is the Mazda MX-5 Cup car so much faster than the Sport Pack road car around TMP? Looking at the cornering or lateral g-force data trace (Cup car in blue, road car in red), it's obvious just how much more grip the Cup car generates thanks to its sticky BFG slicks and incredibly well-sorted suspension package including those aforementioned Multimatic dampers (should really be called Multimagic). While the Sport Pack car was averaging over 1g in the corners, which is very impressive for a road car on UHP street tires, and hit a peak of 1.2g in Turn 6, the Cup car was an absolute grip monster with average cornering g's over 1.25g and it pulled over 1.4g in a couple of corners. With cornering power like this, it's no wonder these cars can turn a 1:35 lap at Canadian Tire Motorsports Park (Mosport).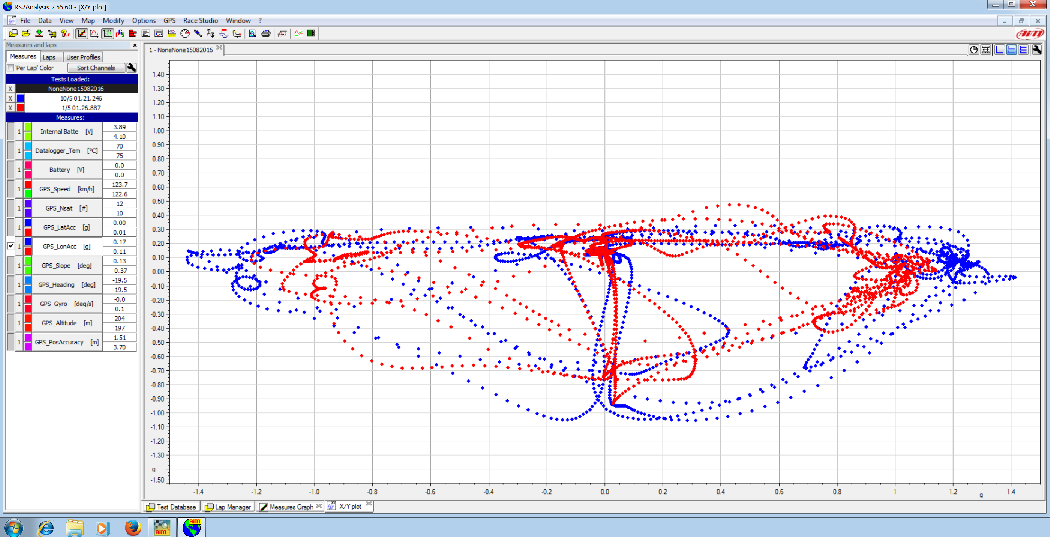 This XY or GG diagram generated in AiM Sports RS2Analysis software (timing and data acquisition was done with an AiM Solo), which illustrates lateral and longitudinal g-forces for both cars on their fastest lap, also shows you just how much bigger the friction circle is for the Cup car versus the road car. What really stands out here, to me at least, is how strong the Cup car is in the transitional zone or trail braking zone between peak lateral g's on the far left and far right and the peak braking g's at the bottom middle of the graph. Typically race cars on slicks can be very "peaky" because of the way high grip tires and stiff suspensions lose traction suddenly when driven past the adhesion limit, which tends to make them tricky to trail brake in. But not so in the MX-5 Cup car, which is actually very easy to slide around and very forgiving when overdriven. You can trail brake aggressively in this car, and you can really pitch it into corners without worrying about snap oversteer or any other bad habits. The car is just planted and hugely confidence inspiring, and to me that's the sign of a truly well sorted race car and a race tire that's very well suited to the suspension and chassis setup.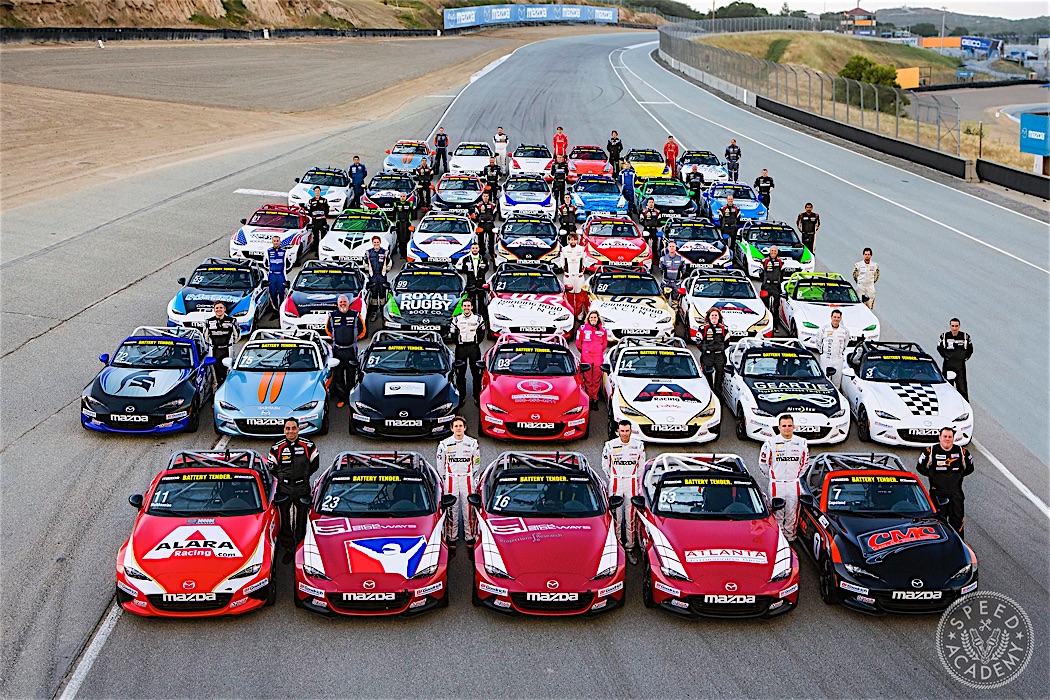 Kudos to Mazda Motorsports, LRR, and BFG for their combined efforts, because this car is an absolute blast to drive and is worth every penny of the $58,900 purchase price. If Pete and I had this kind of money to invest in a race car, we'd be signing up for the Battery Tender Global Mazda MX-5 Cup presented by BFGoodrich Tires right now!