If you're anything like us, you've spent countless hours playing motorsport video games of all shapes and sizes, from iRacing to Mario Karts and everything in between. And since we like to tinker with our cars as much as we like to race, games that include the ability to modify the cars have always been particularly attractive to us. But what we haven't tried is a racing game that comes at the experience not from the driver's point of view but from the team manager's. And that's exactly what Motorsport Manager offers, giving you the chance to build your own team including hiring and firing drivers and race engineers, building a racing HQ and conducting R&D to make your cars faster, refining your race-day tactics, and even navigating the politics of the sport.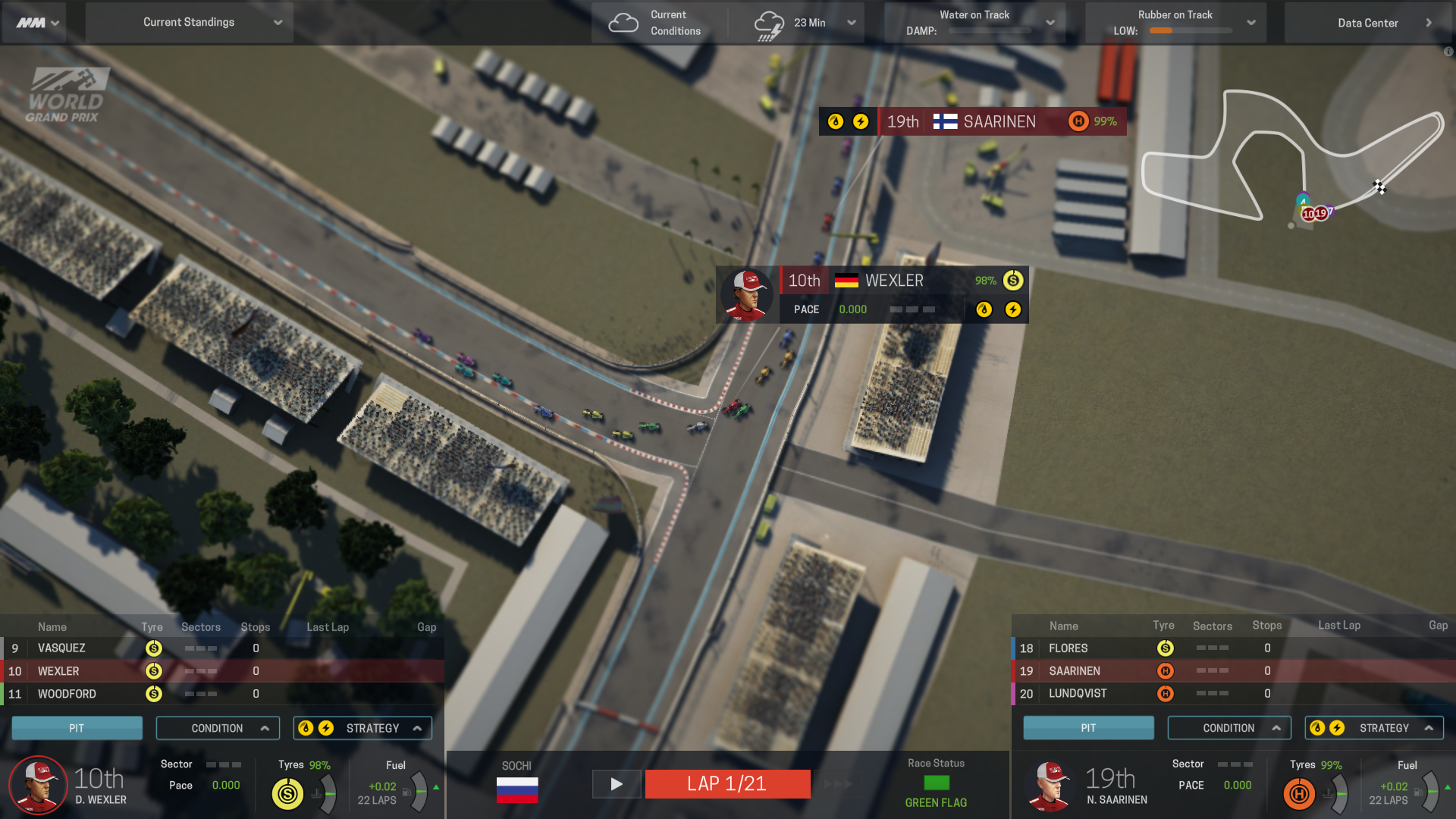 I've just downloaded the highly rated mobile app recently ($2.99) and I must say it's a ton of fun. The 4 to 5 star ratings its received from its users are very much deserved, and as a racer I find it really refreshing to step back from the driver's seat and instead engage in the high level decisions that have such a big impact on the outcome of races and championships. And that's exactly what the newly announced PC (and Mac) version due to be released in September is designed to do in an even more detailed way, as I learned during an enjoyable Skype chat with the team at Playsport Games who, in partnership with SEGA Europe, developed the game and the powerful 3D race engine that makes it go.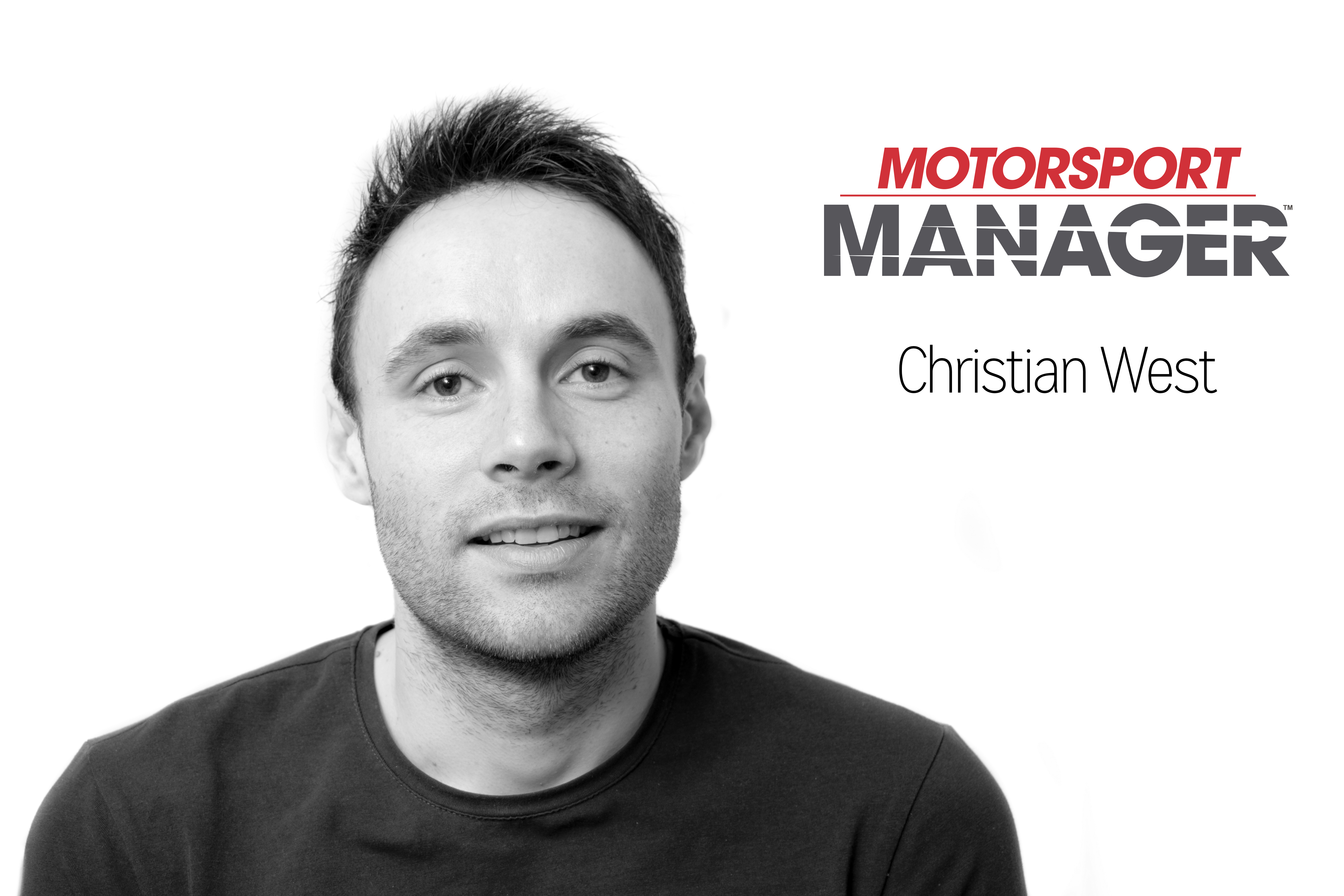 "As motorsport fans, we've been waiting to play a game like this for a long time. That was how the original Motorsport Manager for mobile devices came about." said Christian West, Founder and CTO of Playsport Games. "We wanted to take that experience to the next level by building an all new version of Motorsport Manager for PC with massively enhanced gameplay and unparalleled depth. With the help of SEGA, we're hugely confident of delivering a management experience that fans of motorsport will absolutely love."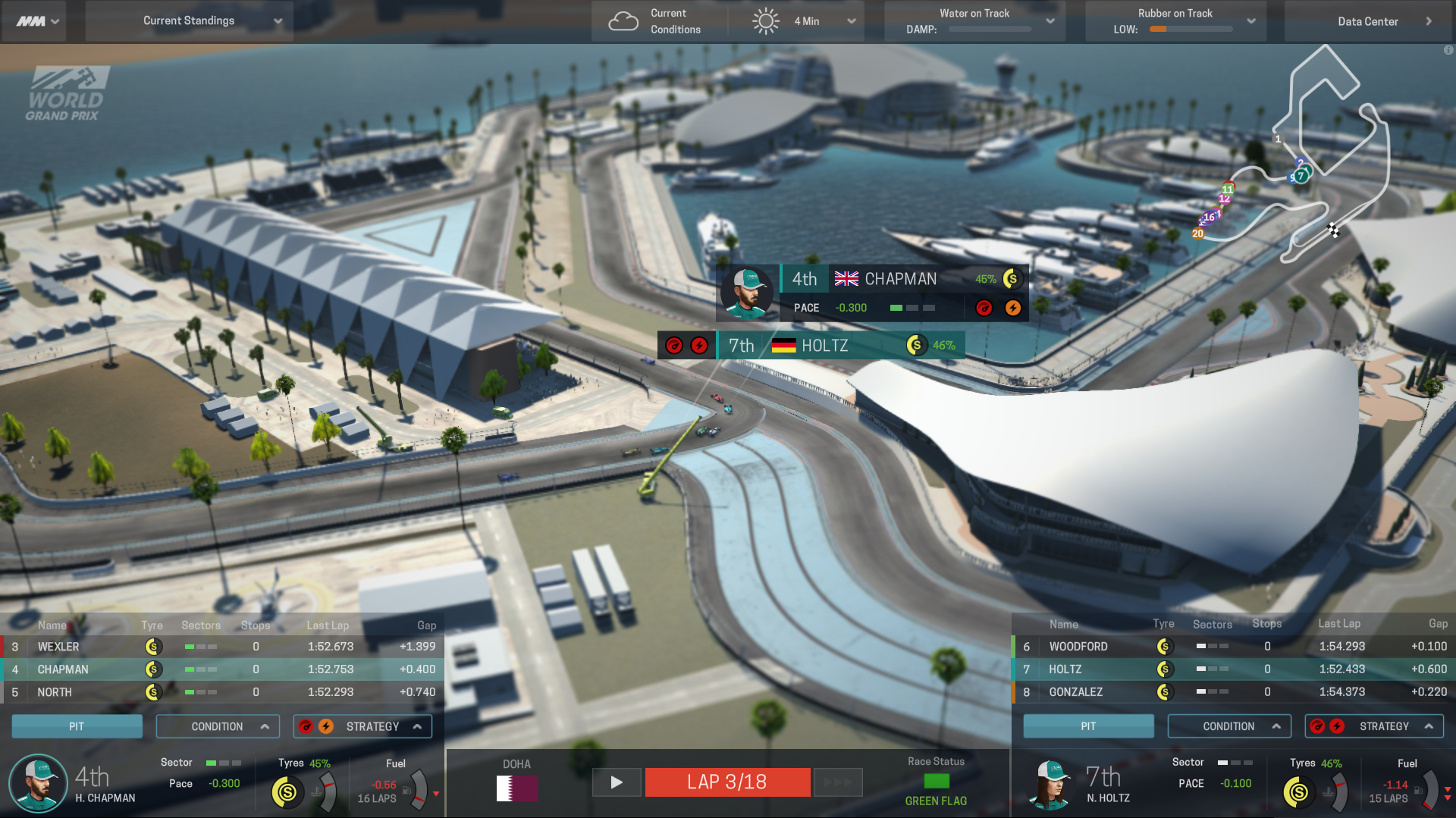 During my Skype chat Christian and his team gave me a sneak peek at the game in action, and I must say it like the bird's eye view during races. It has a sort of 'Civilization' feel to it (if you're familiar with that game), in that the graphics are quite detailed and give you a great sense of the overall environment but are kept clean and purposeful so as not to clutter up the interface.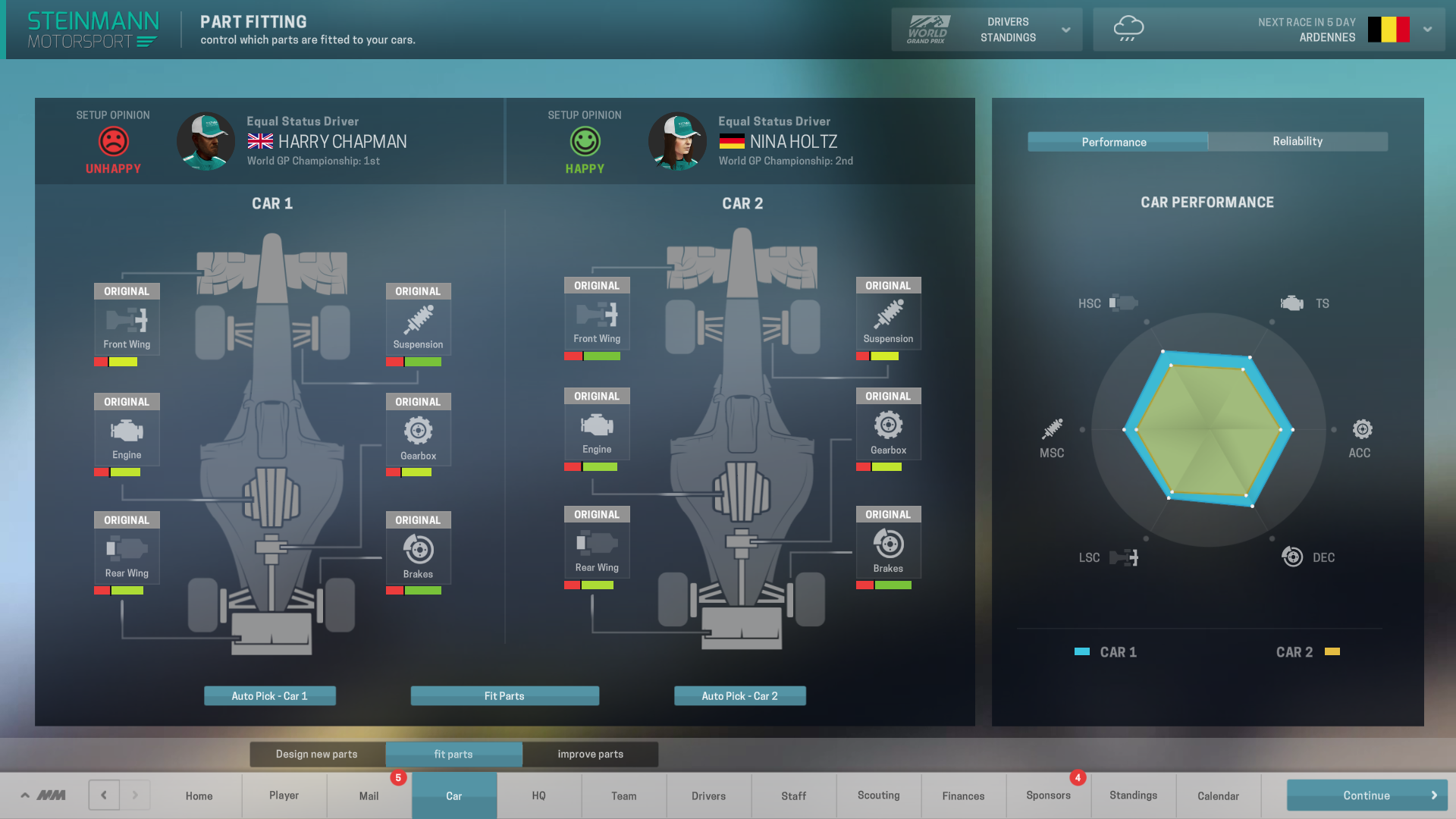 I think they've struck a really nice balance with the look of the game, and having listened to the developers talk about the many layers the game has, including political decisions, staffing decisions, factory construction and R&D all the way down to choosing your drivers and engineers and making race-day decisions about what tires to use and how hard you want your driver to push, I was left with the sense that there's a lot of different ways you can play the game.
You could, for example, focus on building your team up from the lower ranks and slowly working your way to the top at the highest levels of the sport, or you can jump from team to team in an effort to climb the ranks in more of a "hired gun" style. You might also choose to focus more on developing the fastest car possible by building a wind tunnel and focusing resources on R&D and manufacturing, or you could instead focus your efforts on signing the best combination of drivers and race engineers. You can even be fired by the team owner if you mismanage the team!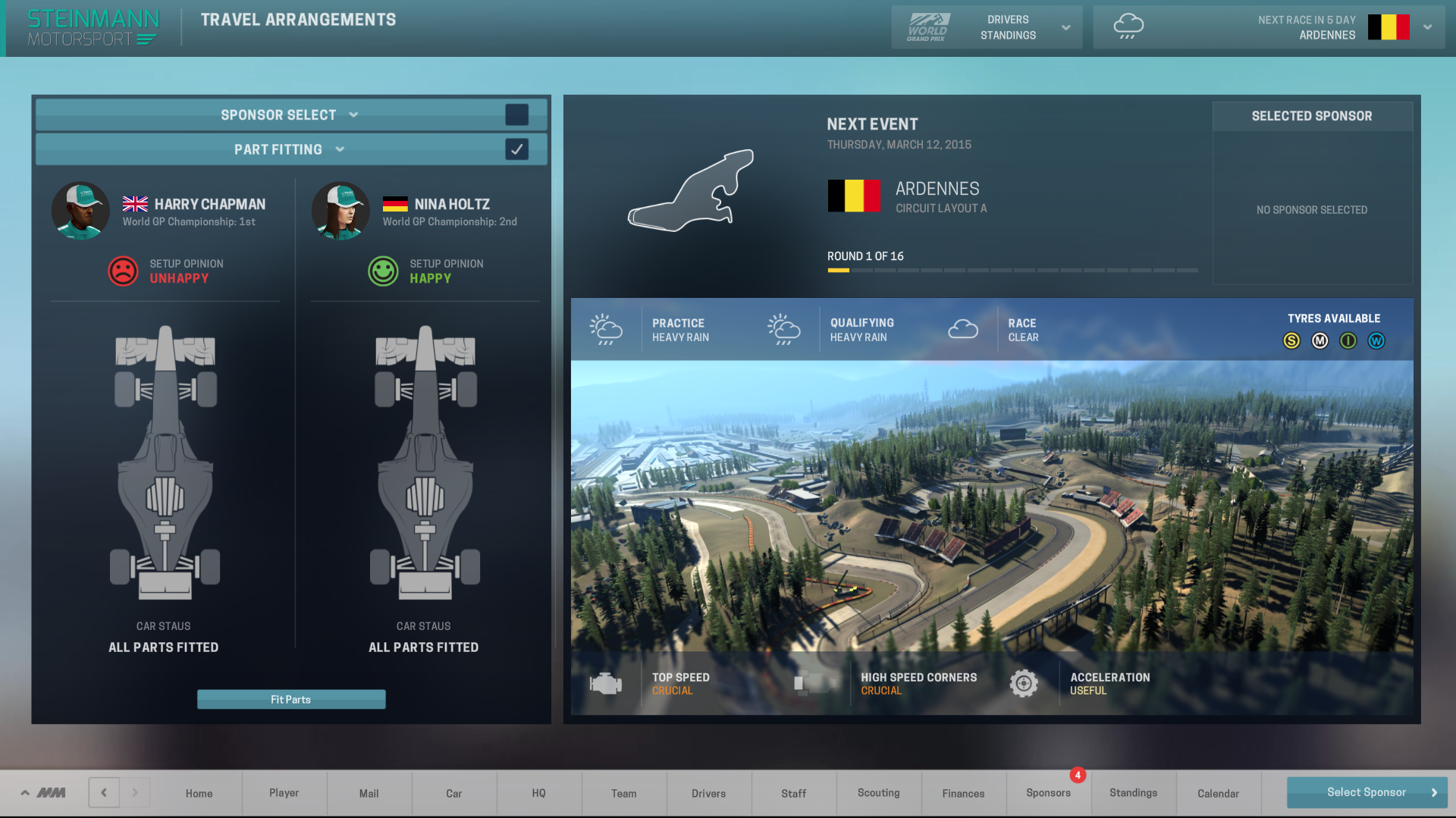 Point being, from the sounds of it Motorsport Manager will offer a deeply layered gaming experience that is continuously evolving thanks to the AI built into it. In fact, the game's ability to evolve with you over time means you'll even see multiple generations of drivers emerge from the same family, just like we've seen in F1 with the Rosbergs, Villeneuves and Sennas. I should also say that the developers' enthusiasm and passion for the game was readily apparent during my Skype chat with them, and from my perspective their enthusiasm is well placed given how immersive a motorsport management game they appear to have built.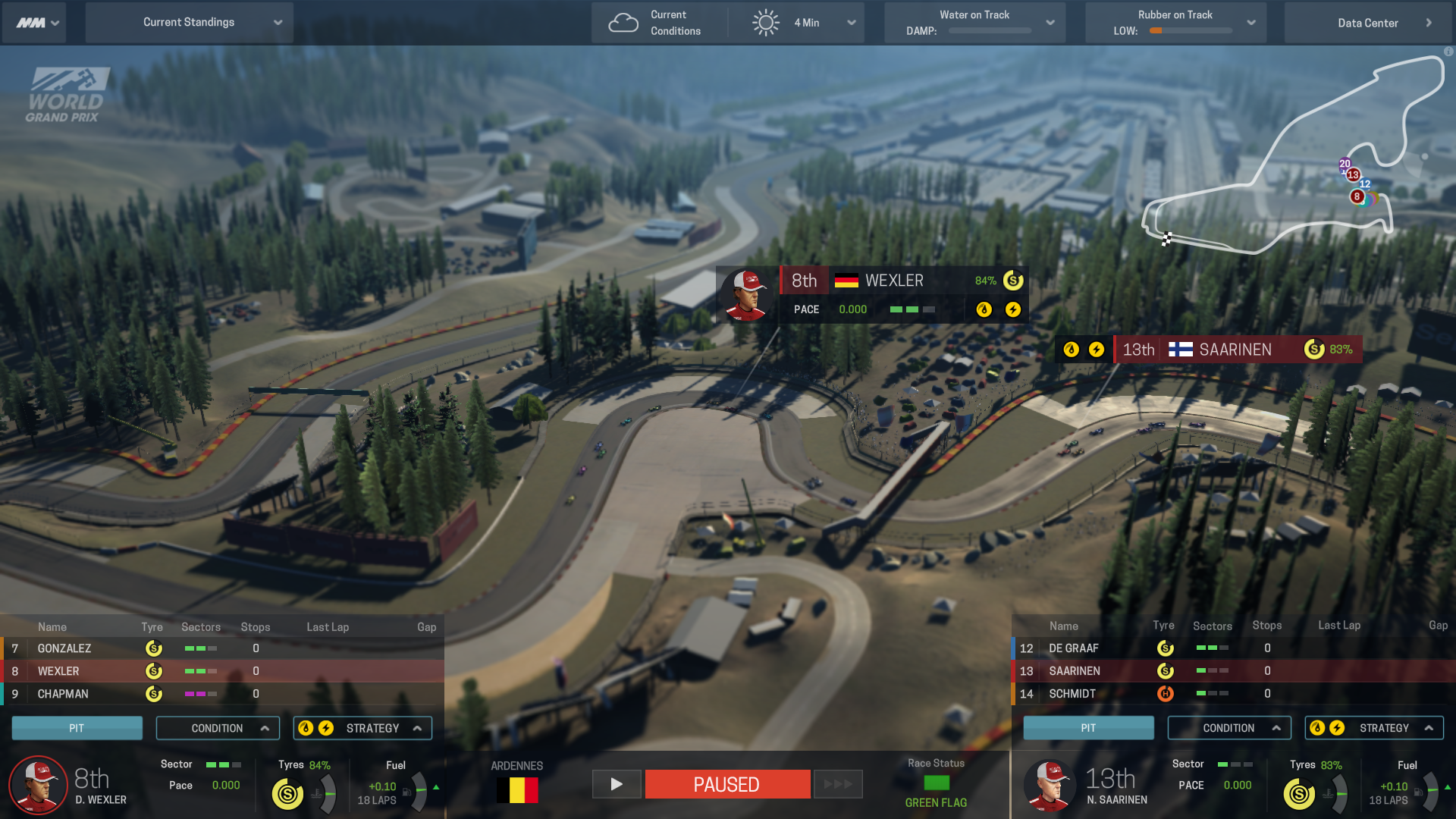 I especially liked the way you can speed up or slow down the pace of a qualifying or races, so you can play the game in a sort of "speed chess" mode if you want to get a quick race in, or you can slow things down and work on your tactical skills without the pressure of the clock ticking too quickly.
We'll be getting our hands on an early edition of the game, so once we've had a chance to fully explore the PC version we'll report back, but in the meantime if you'd like more information about Motorsport Manager, point your web browser at www.motorsportmanager.net and check out the video above for a fun teaser of what the game looks like in motion.