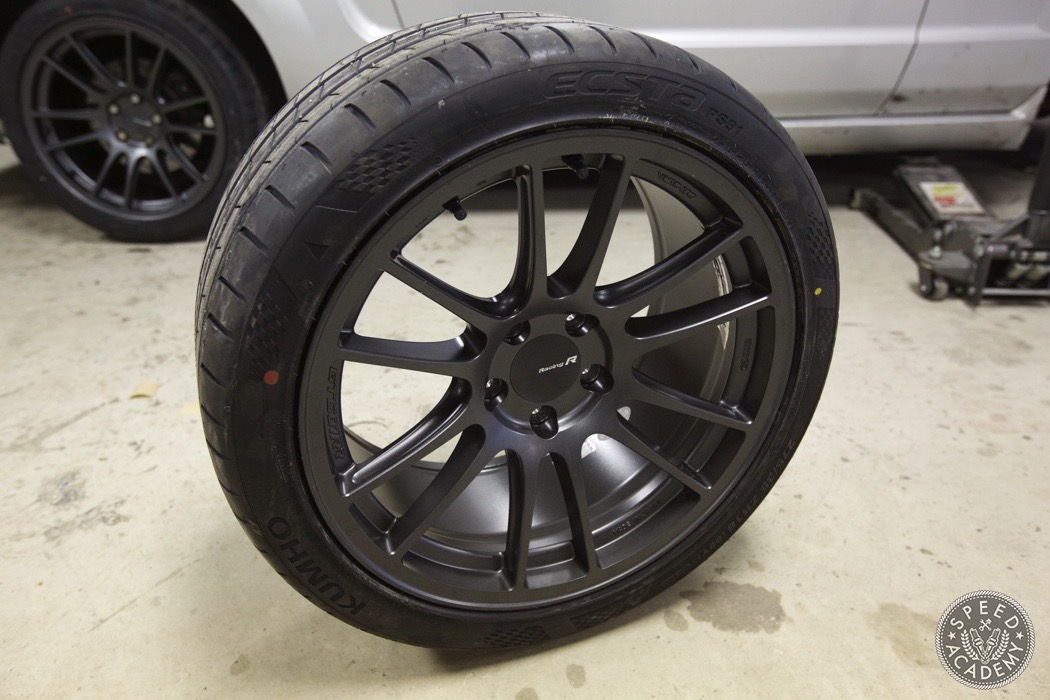 With the Eibach coilovers and sway bars installed and the ride height set to what we felt was a good starting point, it was time to swap on our new wheels and tires and drop the Mullet on the ground. For wheels we opted for Enkei GTC01RR in a 18×9.5" +35 offset. Based on one of Enkei's strongest wheels, the GTC01, as part of the Racing Revolution or RR treatment Enkei managed to maintain high rigidity while reducing its weight down to the same level of the very popular and very lightweight RPF1. So you get the best of both worlds with the GTC01RR, with a very rigid but lightweight wheel.
Available in a Matte Gunmetal finish in 18×8.5" to 18×11" sizes, our 18×9.5" with the medium face have some nice subtle dish to them while still having that classic JDM look. We wanted to give the Mullet Mustang a bit of JDM flare, and we think the design of the GTC01RR does exactly that.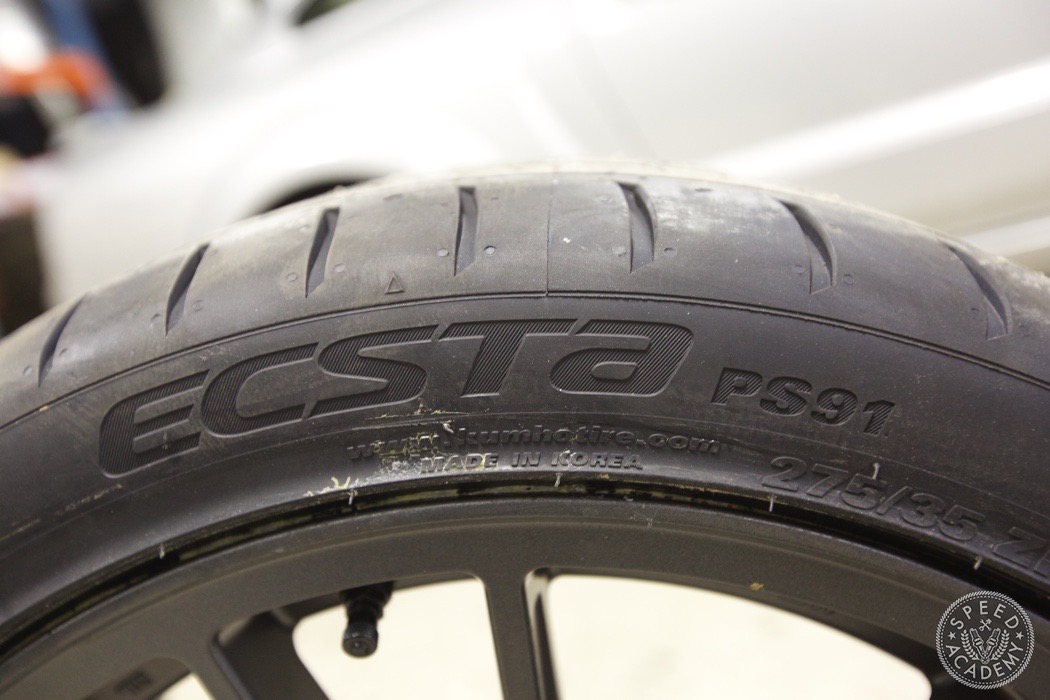 For rubber we decided to go with 275/35ZR18 Kumho Ecsta PS91 on all four corners, which is a Max Performance Summer tire with a tread wear rating of 260 UTQG. Typically we opt for an Extreme Performance tire with a 200 UTQG since that's the Street class limit for Time Attack and Autocross in most series, but we wanted to keep the Mullet a bit more street oriented (at least for now), so the PS91 seemed like a excellent way to try a tire we haven't used before and see how it stacks up against some of the other UHP and Max Performance summer tires we've tested over the years.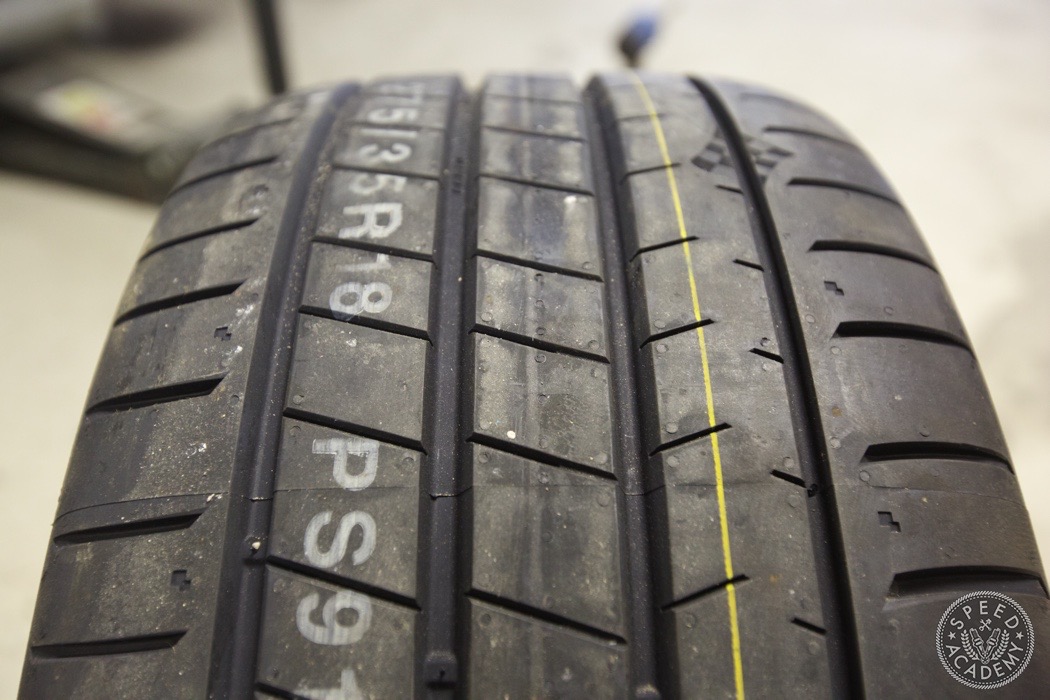 I've used Kumho's race tires to very good effect on quite a few different cars over the years, including V700's on my dad's '98 Camaro and V710's on my EG Civic Time Attack machine. But we've never tried the Ecsta PS91 before, so it'll be very interesting to see how it performs on the street and at the track. Its tread design is meant to have enhanced block stiffness thanks to the C-Cut 3D design and notched, continuous center rib. The 3D dimple design is also meant to minimize heat buildup in the tread blocks, which should mean it stands up well to track use. We'll find out soon enough!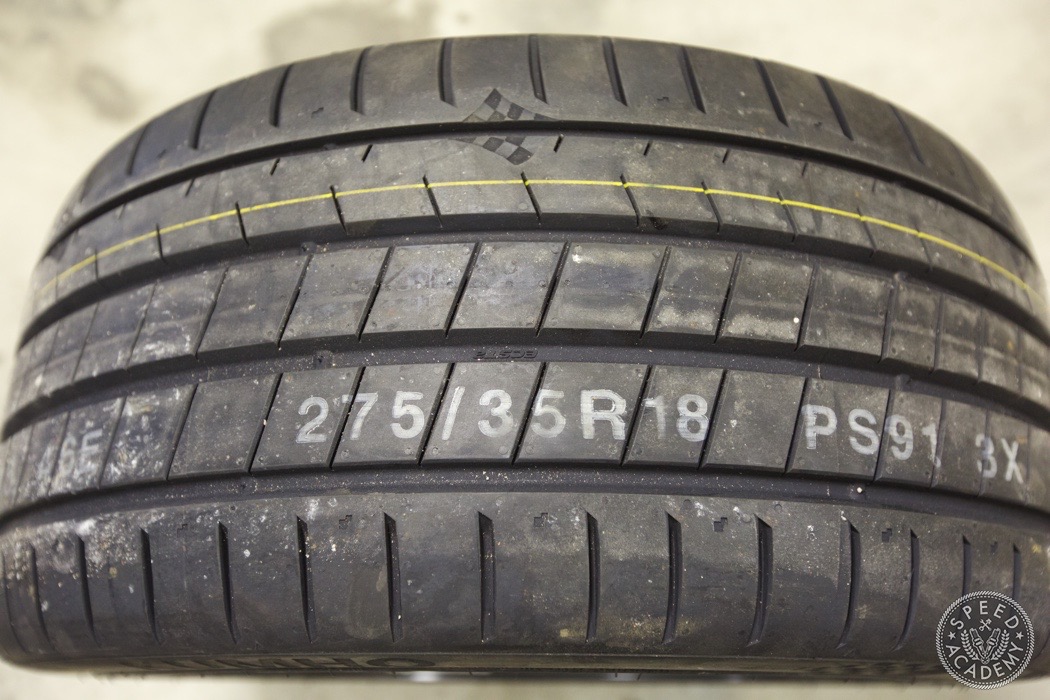 I should also point out that the four circumferential grooves are designed to evacuate water from beneath the contact patch, increasing hydroplaning resistance and offering serious wet weather capabilities. We do get our share of rain around here, and given the Mustang's reputation for unscheduled exits from the road surface, the wet performance of the PS91 is something most Mustang owners should appreciate (zing!).
We'll have track testing results for you very soon, but in the meantime we've had an alignment done by our friends at NV Auto after I dialled in the ride height a bit more to our liking (the rear is sitting a bit higher here than we liked. See the opening pic for a better reference on current ride height).
That wraps up this update on the Mullet Mustang, but be sure to check out the video covering the installation of all these mods and keep your eyes peeled for a new Mustang video every Monday on our YouTube channel. And remember, Mustang friends, pull out of those car shows carefully!