In our last update on the prep work we're doing on our Scion Racing FR-S for Ontario1500, we showed you in detail how to install the Jackson Racing supercharger kit. As you read in that story, it was an amazingly painless experience, thanks to an extremely detailed installation manual and a kit that comes complete with everything needed right down to the tiniest nut, bolt and washer. Jackson Racing's attention to detail is so obsessive with this kit that they even include a little tube of Loctite for the bolts they specify needing it. Suffice it to say we were very impressed by this kit as well as their track oil cooler kit, both of which fit beautifully and look completely at home on the ZN6 chassis.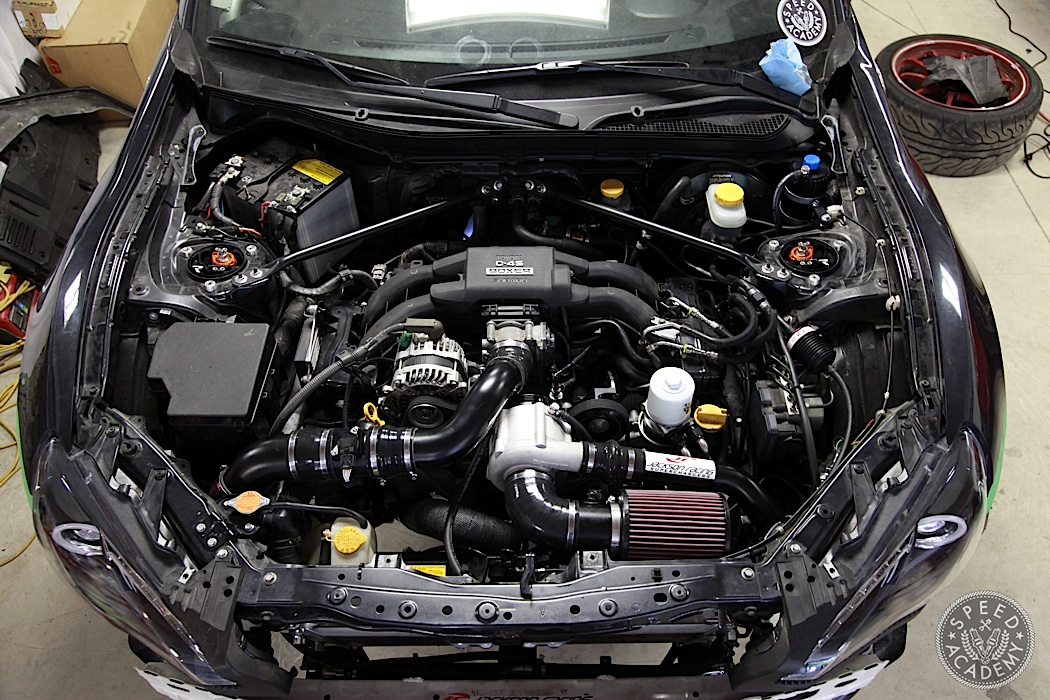 With the installation complete, it was time to have our buddy Sasha from OnPoint Dyno tune the factory ECU with Ecutek software and see what kind of jam the JR kit makes on our bone stock FA20 engine (along with a JDL Auto Design equal length header and catted midpipe along with an AVO Turbo World 3" cat-back exhaust).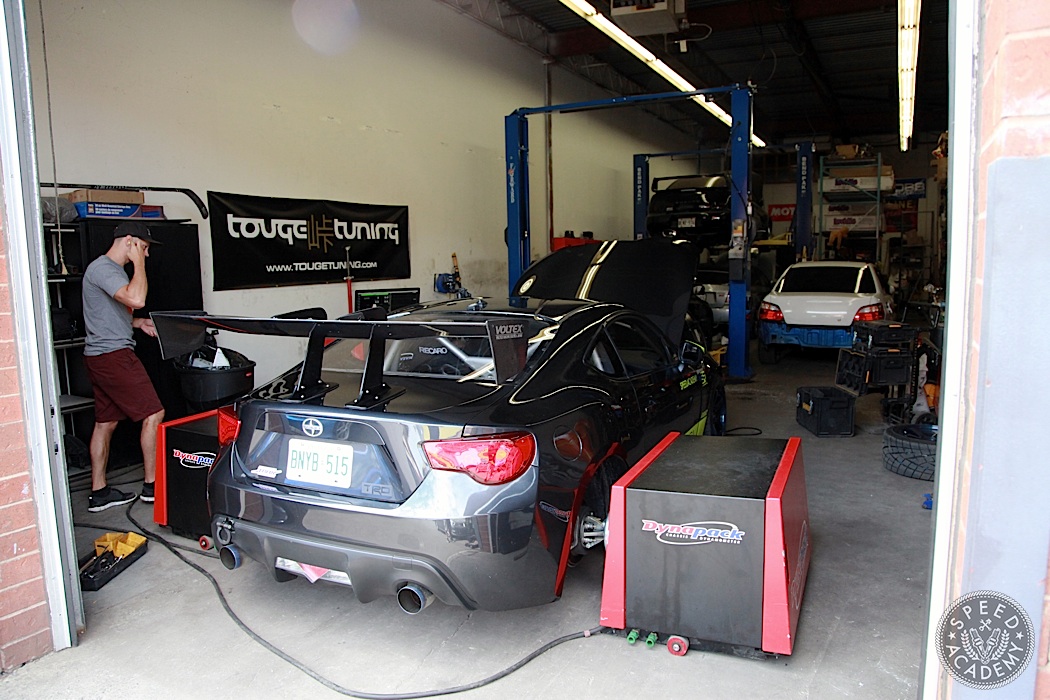 We filled the tank with 94-octane pump gas available here in Ontario at a wide enough selection of Petro Canada stations that it's practical to use for a week-long event like Ontario1500, and then headed to Touge Tuning in Mississauga, Ontario where Sasha does a lot of his tuning. Chris and the guys at Touge Tuning specialize in making Subarus go fast, so if you live in the GTA and own a Subaru that needs some help in that department, we highly recommend you look these guys up. They run a top notch shop and have built some of the fastest Subies around.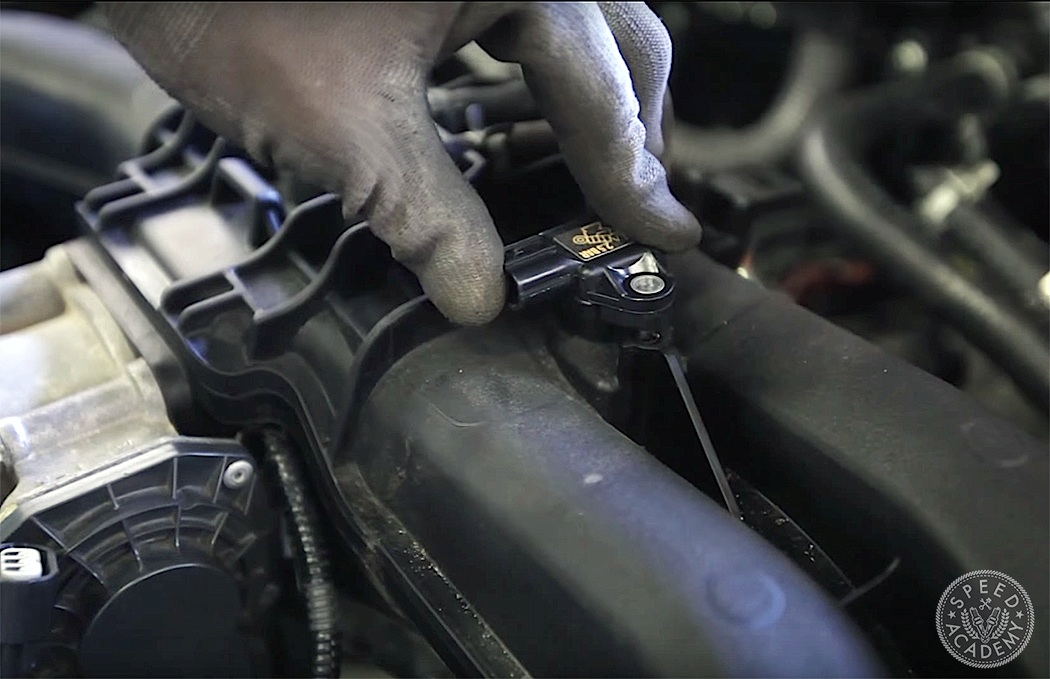 Before tuning the ECU, Sasha told us to order an Omnipower 2.5-bar MAP sensor, since the OE 1-bar MAP sensor is maxed out at around 6 psi and the JR kit with the standard size pulley makes 9 psi at redline. There are ways to tune the ECU without this upgrade, but Sasha prefers having the 2.5-bar MAP and we know better than to argue with our tuner! Installing this sensor is beyond easy, since it literally just plugs in where the OE sensor lives on top of the intake manifold (underneath the D4S Boxer plastic cover on the top of the manifold).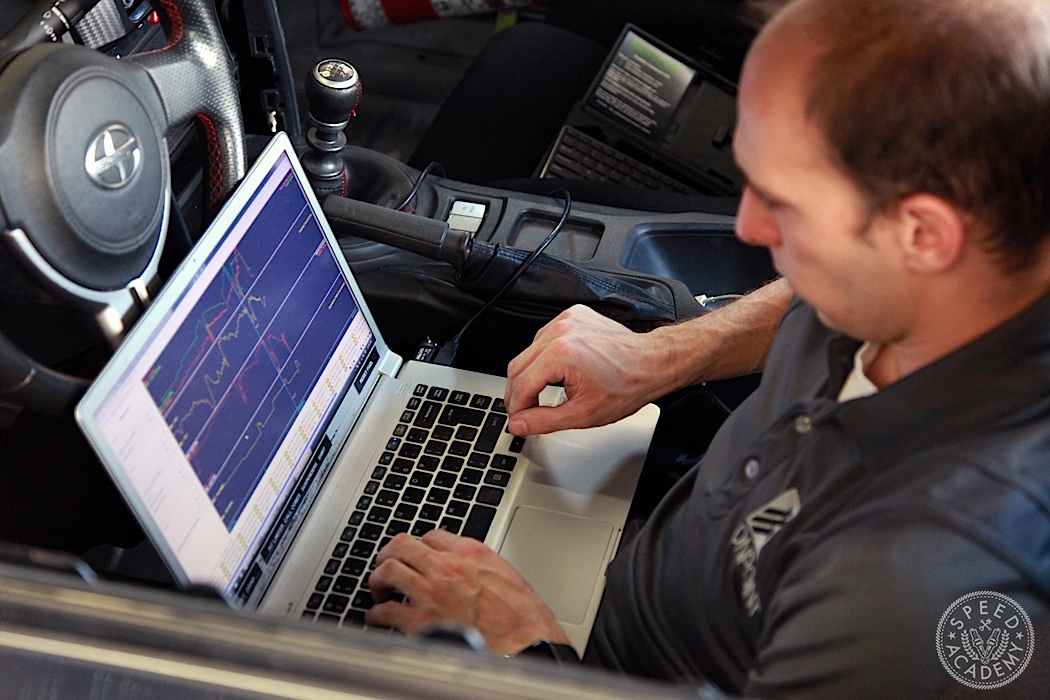 With the MAP sensor swap complete and the rear hubs bolted up to the OnPoint DynaPack dyno pods, it was time for Sasha to work his magic with the Ecutek software. Sasha's tuned a ton of FR-S's and BRZs and had just tuned one with the Jackson Racing supercharger kit about a week prior, so the process of dialling in our tune was impressively efficient. Sasha is an utter pro and as such there were no wasted keystrokes as he fine-tuned the fuel, ignition and cam timing tables.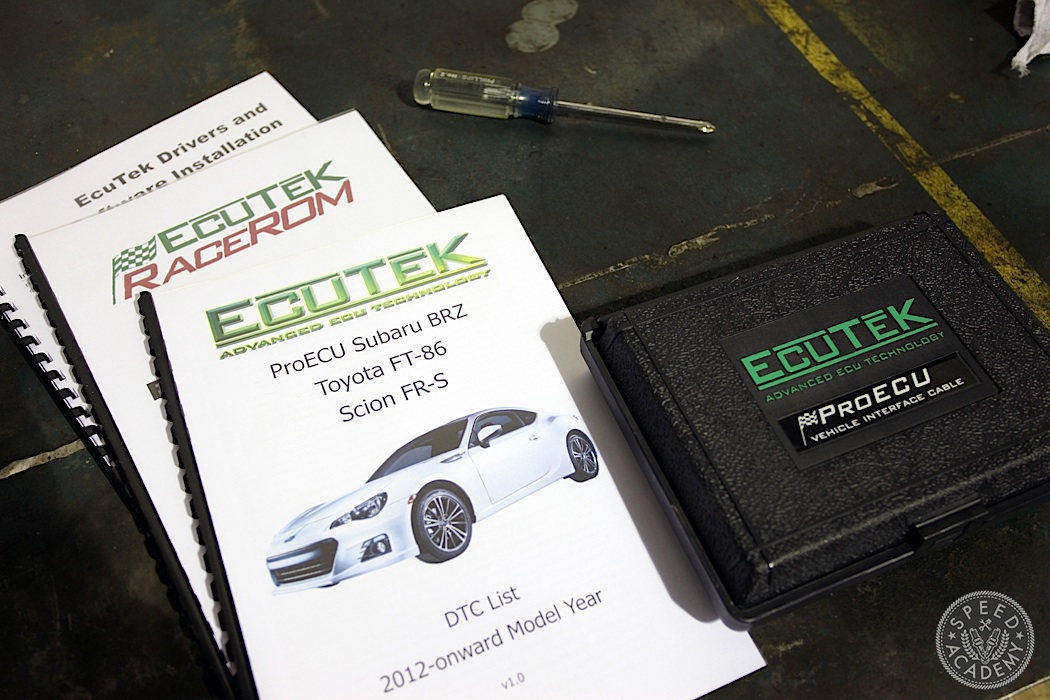 It's also worth mentioning that the Ecutek software has a bunch of cool features like no-lift shifting, automatic blips on downshifts and launch control, all of which we will experiment with in testing prior to Ontario1500 to see if they help us go faster. Ecutek is also flex fuel compatible, so if we could get E85 at the pump here (which we can't) we could have separate maps for different fuel types, or we could run Delicious Tuning's Flex Fuel Kit which compensates dynamically on the fly for ethanol content in the fuel. The FA20 engine, being very high compression (12.5:1), absolutely loves E85 and its combustion cooling effect and higher knock threshold (which would allow Sasha to get way more aggressive with ignition timing), so it's a serious bummer we can't get this fuel at the pump in Ontario.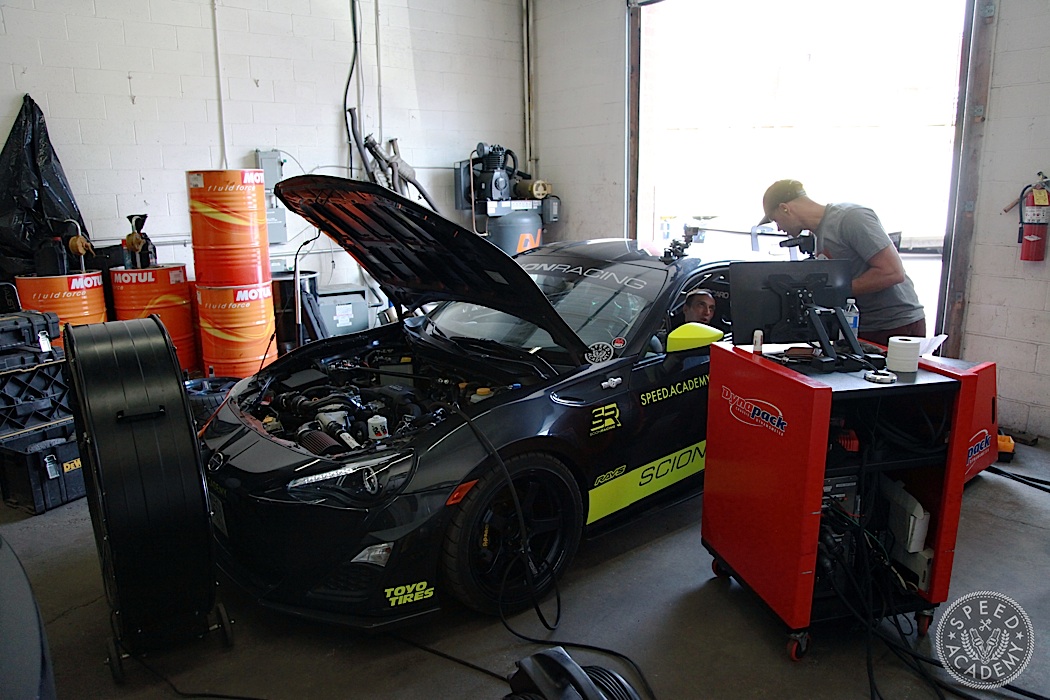 As you'll see more of in our video covering the dyno session (at the bottom of this post), our 2015 livery is sort of on the car now featuring some fancy 3M highlighter yellow vinyl graphics. The design you see here is still a long way from complete though (and the Sion font is wrong in the main stripe along the bottom of the door), but this at least gives you an idea of where we're going with the look of the car this year. It should really pop once it's done.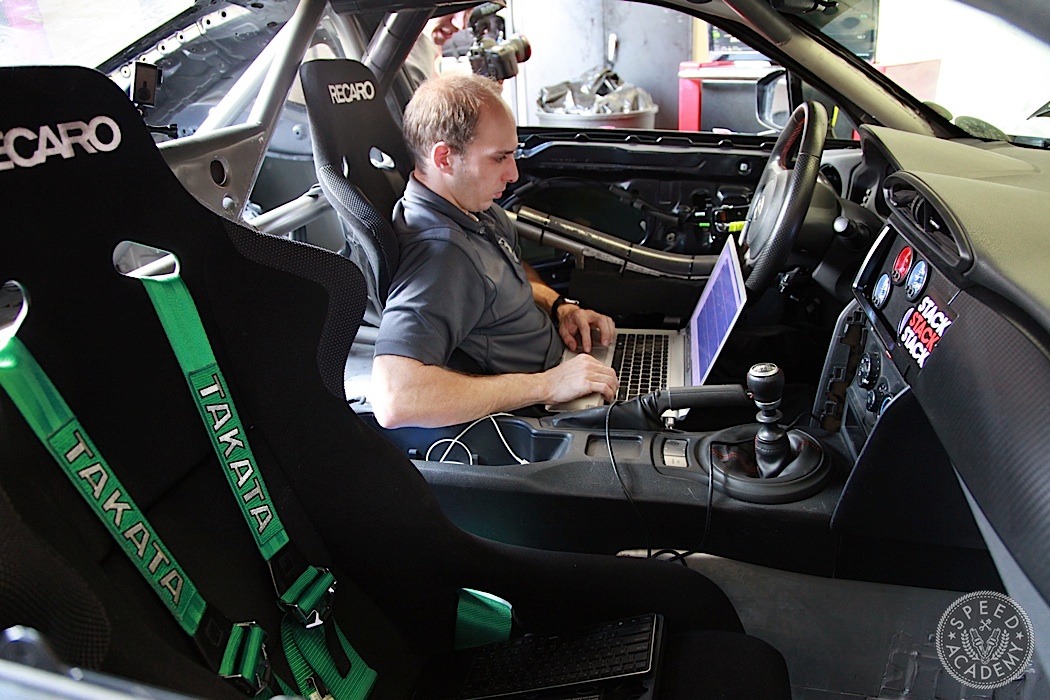 Back to the ECU tuning, it's worth noting that Jackson Racing does offer this kit with their own tune included, but since we already had an Ecutek license and work so closely with Sasha on all our ECU tuning needs, for us it just made sense to opt for the TIY (Tune It Yourself) kit. This allows Sasha to tune for our specific modifications, Canadian fuel and climate, as well as further develop our tune should we make any other upgrades before Ontario1500. We're toying with the idea of using a race gas concentrate that would bring us up to 100-octane when mixed with 94 pump gas, which would allow Sasha to get more aggressive with the ignition timing and make some more jam (and we like jam!). Plus we may switch to the higher boost pulley Jackson Racing has available for racers like us who want to push the Rotrex C30-94 to the limit, though we're told running this pulley requires bigger injectors and a bigger fuel pump.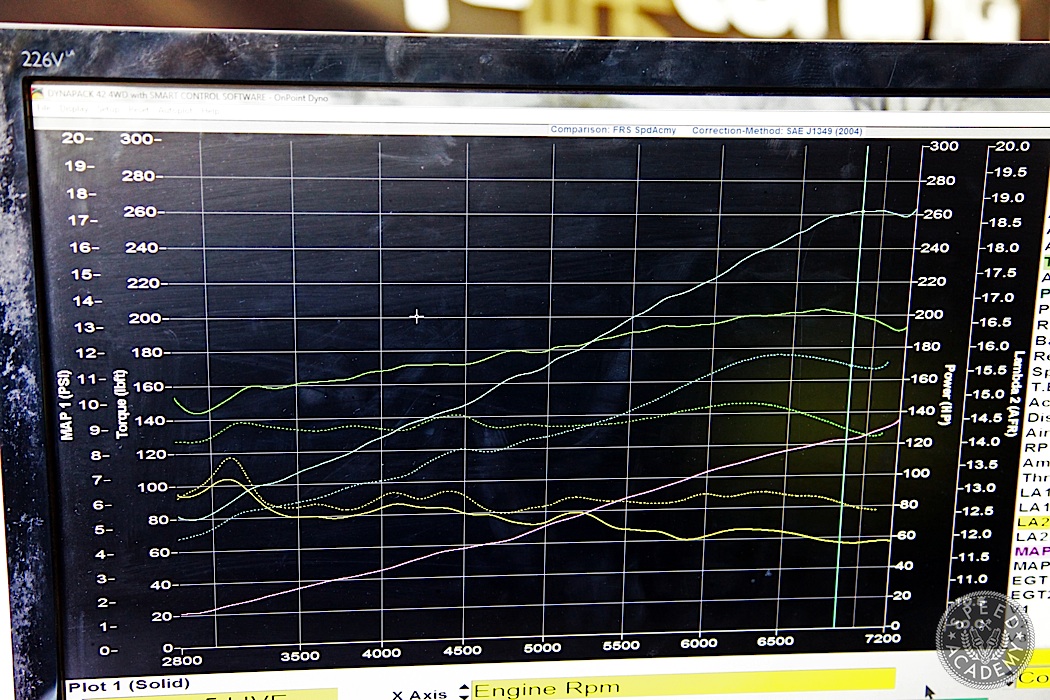 With the OnPoint tune wrapped up, the Jackson Racing supercharger kit delivered exactly the sort of gains we expected out of 9 psi at the 7200 RPM redline, with peak power jumping to 262-whp and peak torque to about 205-wtq. To put that into perspective, our old peak horsepower prior to the supercharger was about 177-whp, so we've picked up about 85-whp peak to peak. Similarly, our NA peak torque was about 145 lb/ft, so we've gained about 60 lb/ft with the JR kit. And just look at how linear the powerband is, with horsepower climbing steadily right to redline.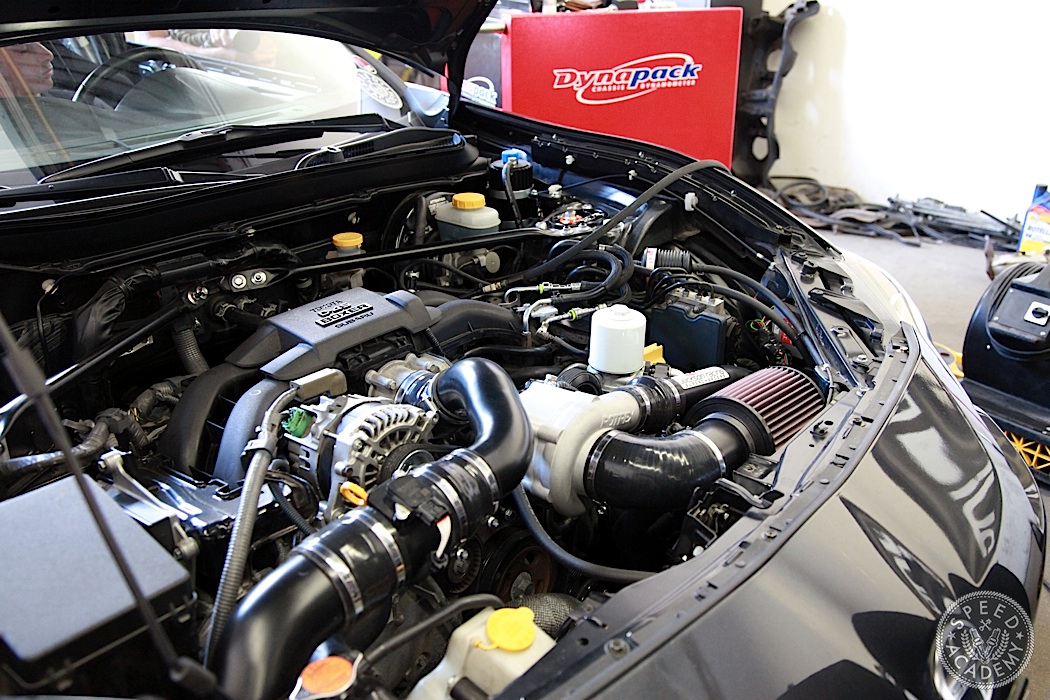 That's really the appeal of a blower like the Rotrex — it doesn't give you a big surge of mid-range power and then run out of puff up top the way turbos or screw-type superchargers often do. We think the linear power of the Rotrex should suit the character of the FR-S extremely well and keep it very drivable at the race track, since we won't be fighting for traction too much coming out of corners at 5,000 RPM. The FR-S is such a well balanced machine, all its ever really needed it a boost in power to make it a giant killer, and we think the Jackson Racing kit should preserve its balance while giving it a healthy bump in fully exploitable power.
We'll be taking the FR-S to the track soon to test that theory, but in the meantime here's our video of the car in action on the dyno. Thanks again to Sasha from OnPoint Dyno — if you live within a reasonable commute of the greater Toronto area and want the obsessive attention to detail that has made Sasha a two-time Canadian Touring Car Champion and one of the most sought after ECU tuners, race harness builder, and race car setup experts in Canada, jump on his website and shoot him an e-mail or give him a call. We guarantee you'll go faster and you'll learn a lot in the process, since Sasha is also a great teacher and has a way of making extremely complex topics accessible to simpletons like us.
The clock is ticking and we've still got a lot to do on our FR-S before Ontario1500, so expect a flurry of updates over the next 4 weeks.