The Raceseng rear top mounts were even simpler to install, but again the instructions were extremely detailed including an exploded diagram. We opted for the 2" version, which by design provides an additional 2 inches of rear shock travel compared to standard top mounts.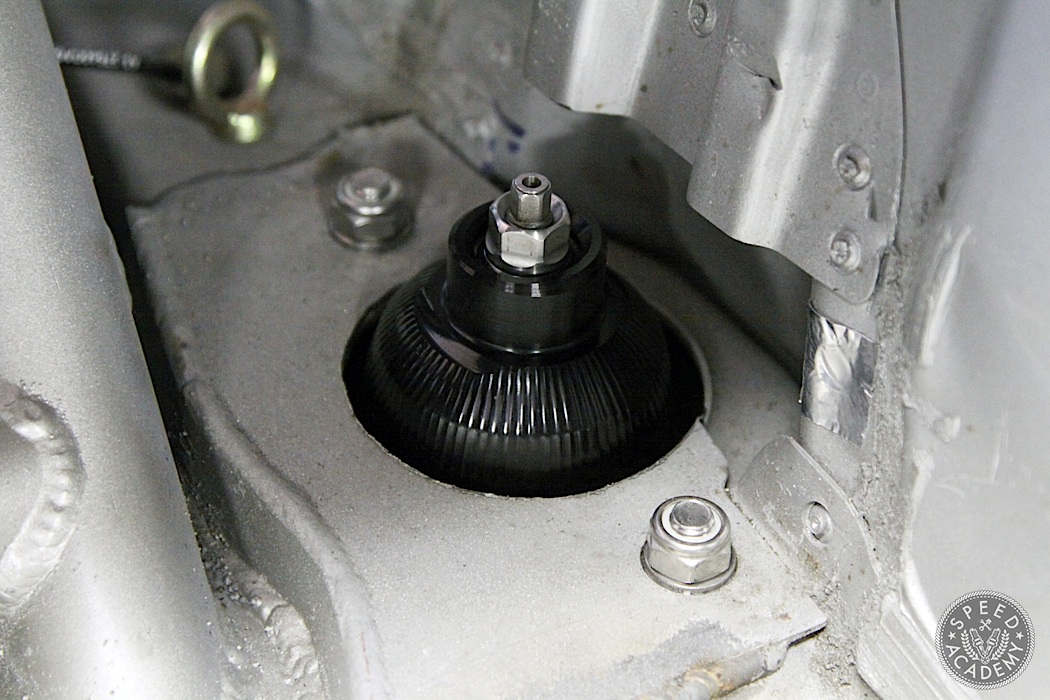 Raceseng does this by extending the shock's shaft further up into the mount, which is recessed through the opening in the shock towers. This will allow us to lower the rear of the car if we want, and more importantly gives us more rear shock travel before getting onto the bump stops, something we noticed happening at a few of the rougher road courses here in Ontario.
We were also stoked to see Raceseng makes an A/C Delete Kit, because our car didn't have A/C lines or a condenser when we adopted it, but the compressor pump was still bolted up since its pulley is part of the factory belt system. Raceseng has designed a very elegant and lightweight 6061 T6 aluminum replacement for the compressor pump, freeing up power by using a free-spinning bearing and letting us dump that 8-lb compressor in the garbage bin. When you factor in the weight of the rest of the A/C components, the overall weight savings is an impressive 31-lbs.
We also think it's very impressive that Raceseng is able to produce such high quality products out of a backyard manufacturing facility started by the father and son duo of Glen and Jarrett Seng in Orefield, Pennsylvania back in 2005. All of the raw material, hardware and bearings they use are American made and of the highest quality, which tells you a lot about the company's focus. These days they have 6 full time staff to go along with full in-house capabilities from design to manufacturing for their entire product line, and as long-time racers they test everything they make in the most gruelling environment available, at the race track.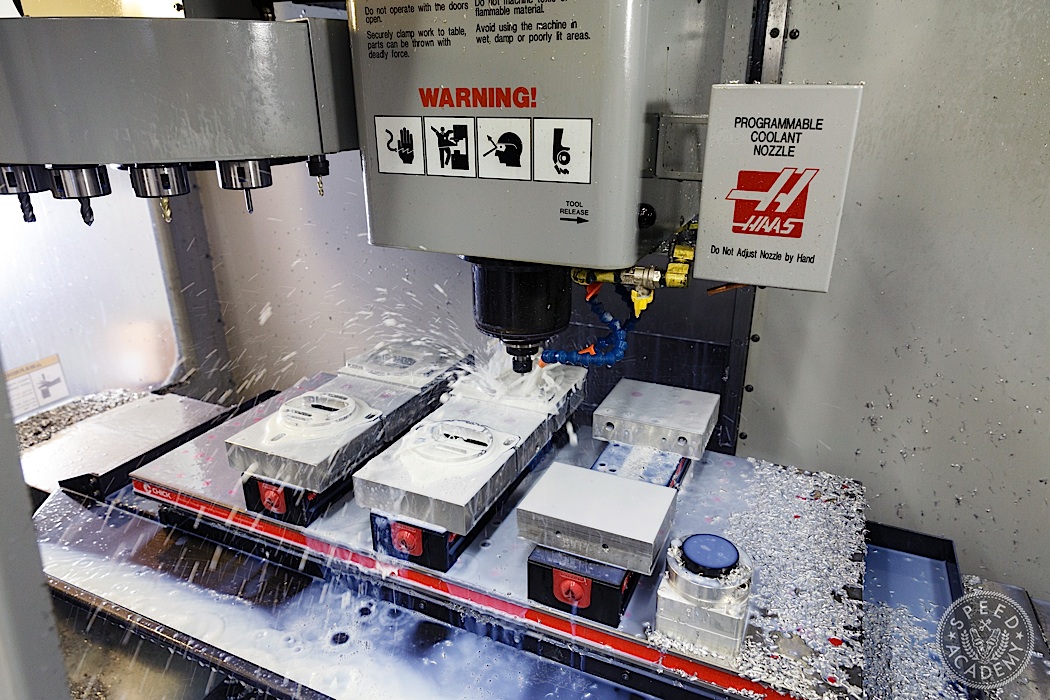 In fact, we're so impressed by Raceseng's capabilities and philosophy that we're going to see if we can cook up a collaborative product with them for the FR-S community, something that addresses an issue the aftermarket hasn't properly tackled yet. So if you're a FR-S or BRZ owner and you have a product idea, let us know what's on your mind and we'll see what we can do about it.
In the first of our 2015 FR-S Track Prep videos you'll get a close look at all these Raceseng goodies, along with a sneak peek at the wheels and tires we'll be running on the car this year.
We hope you enjoy the video, since we'll be rolling out a bunch more of these over the summer as we prepare the FR-S to do battle in another epic week-long competition in September. Big things coming including swapping in a fresh motor, a supercharger install, and some serious aero.