If you missed our Targa Newfoundland Scion Racing FR-S build and event documentary, you'll find it all right here on this world-class website as well as in this YouTube playlist.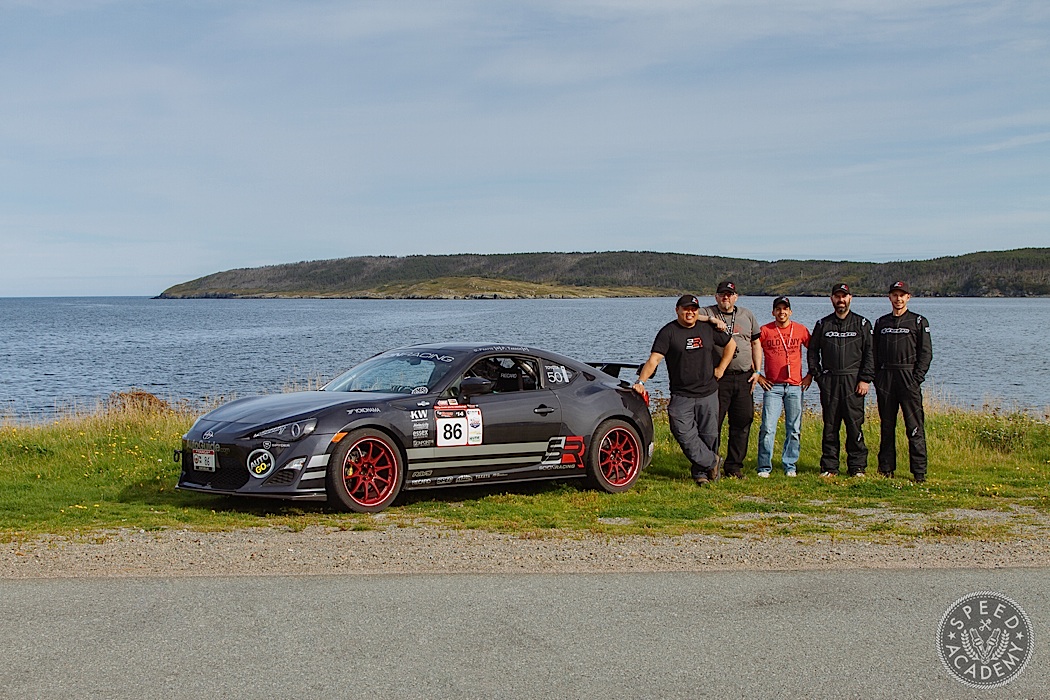 It's no secret we had an incredibly successful and fulfilling experience ripping around Newfoundland in our tough little FR-S, winning the President's Manufacturers' Challenge for Scion (as the top placing manufacturer-backed entry) and placing 3rd in the Modern division and 6th overall in the process.
It really was a dream come true to compete in this unique and very special race, but part of our mission as motoring adventurers is to find new ways to go fast, so when we heard about the Ontario1500 we decided it was the perfect opportunity to further develop the FR-S.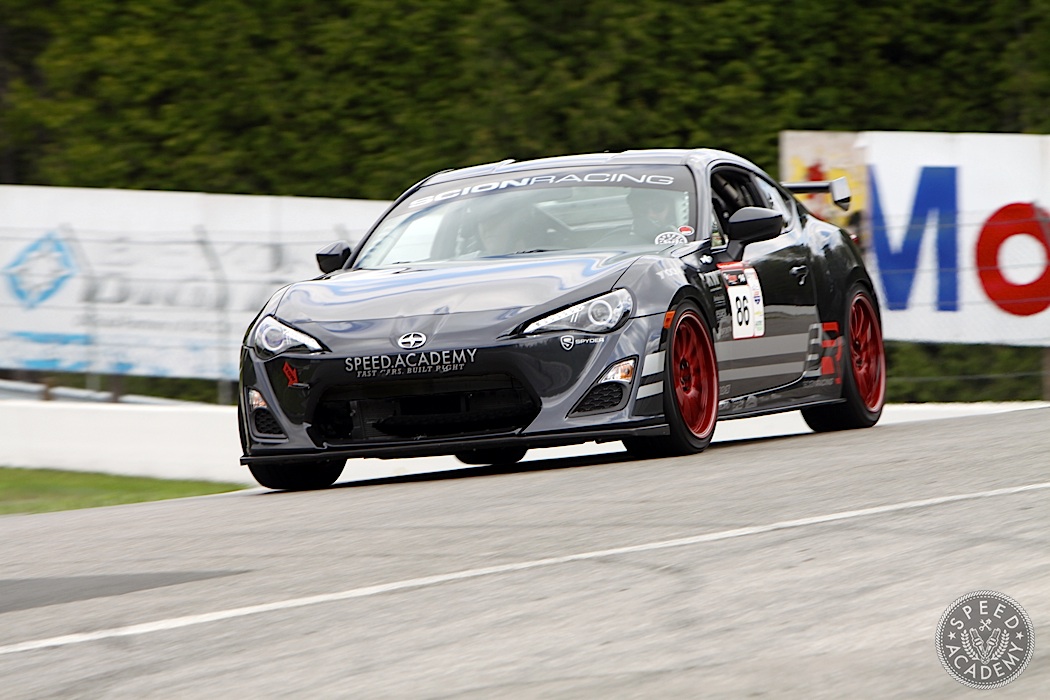 For those of you familiar with One Lap of America, the Ontario1500 is very similar in concept, meaning 7 straight days of racing (in mid September) at 7 different race tracks across the province of Ontario. There's some pretty epic road courses on the schedule, including the legendary Canadian Tire Motorsports Park (formerly known as Mosport International Raceway) where we went lapping in our FR-S a few weeks ago as part of Scion Canada's customer appreciation day.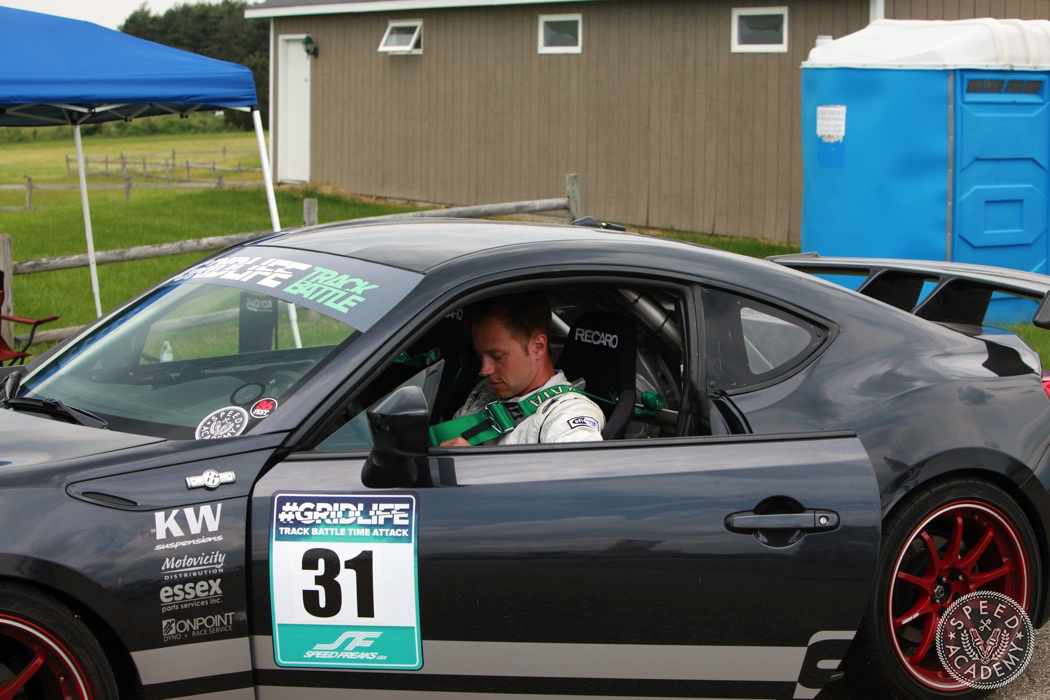 We also took the car to GridLife just a few weeks ago, but now it's finally time to start rebuilding it for Ontario1500. Since there's going to be some seriously fast machinery in the Modified4 group our FR-S falls in (for cars under $60,000 and engines below 3.5-liters of displacement), part of our plan includes throwing boost at the FA20 engine. More on that in the next story.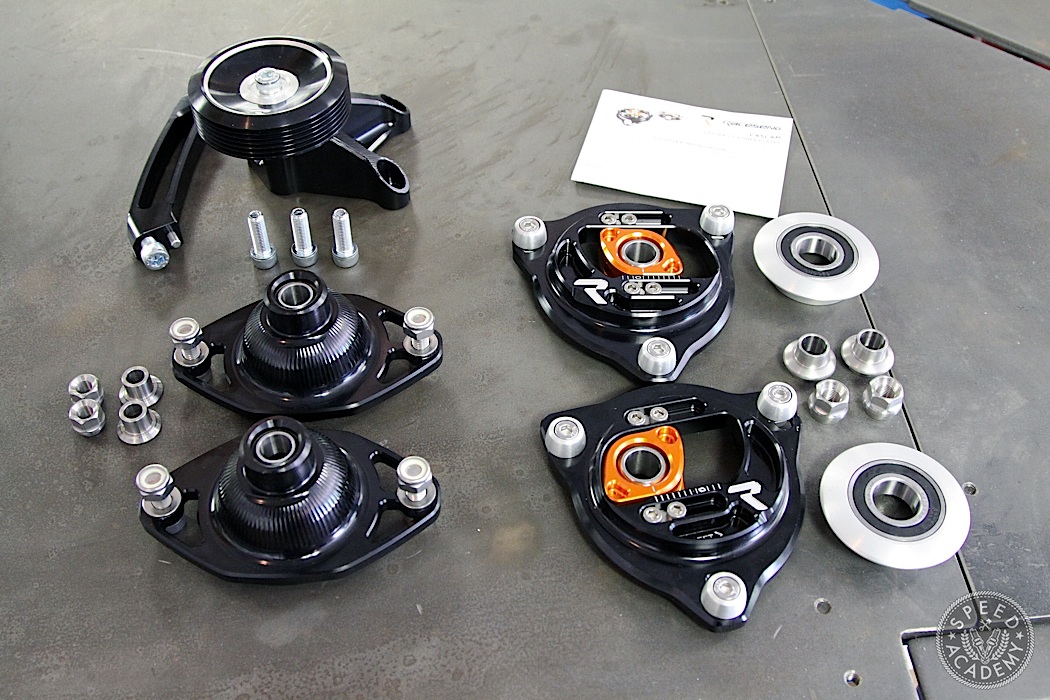 But power alone isn't going to get us on the podium, so we're also going to put some serious aerodynamics on the car and make some significant changes to the chassis and suspension setup as well, starting with the CNC masterpieces above from our friends at Raceseng.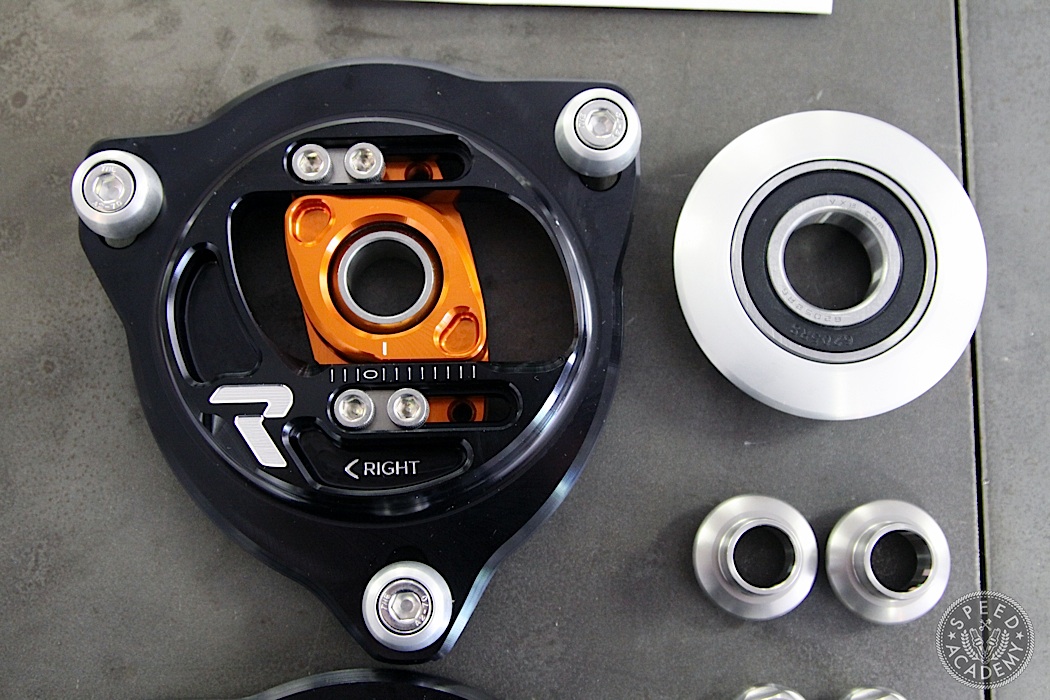 The front top hats on our KW Clubsport coilovers survived Targa without issue, but the tire temperature data we collected at the race track indicated that the front tires on our FR-S need more negative camber to get the temperature spread across the contact patch to where we want it and the Clubsport top hats were maxed out. So that motivated the switch to Raceseng's front top plates, which provide 4.5-degrees of adjustability for camber and are also caster adjustable, so we're really going to be able to dial in the front suspension for maximum grip this year. Plus the hardware and machine work on these is pornography-grade, and for a couple of car-perverts like me and Pete, that's also important.
Installation of the Raceseng front caster + camber plates was a breeze thanks to their extremely detailed instructions, which go so far as to tell you to clean off the mating surface on the underside of the strut tower and grease all the contact points before bolting them in place. And although these top mounts aren't as aggressively offset as the Clubsport units, they use a very low profile design that does away with much of the stack height (series of washers above the bump stop) used by KW, so the net change in ride height was only 1/4" which we can easily adjust for using the threaded spring perch.