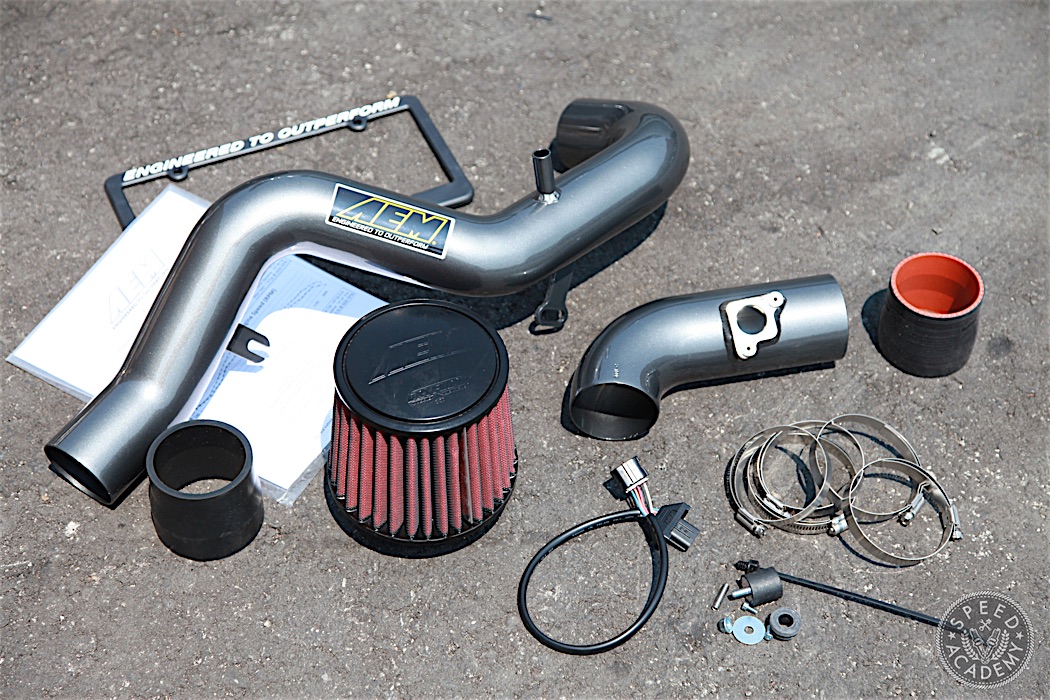 Next up we removed the OE intake system so we could install this AEM cold air intake system. This system was designed, tuned and dyno-tested specifically for the Scion tC by AEM Intakes, using their patented Dryflow synthetic washable air filter.
We've used these filters on a bunch of our road cars and race cars over the years and have been extremely impressed by their performance and durability. We've also washed and reused them with excellent results.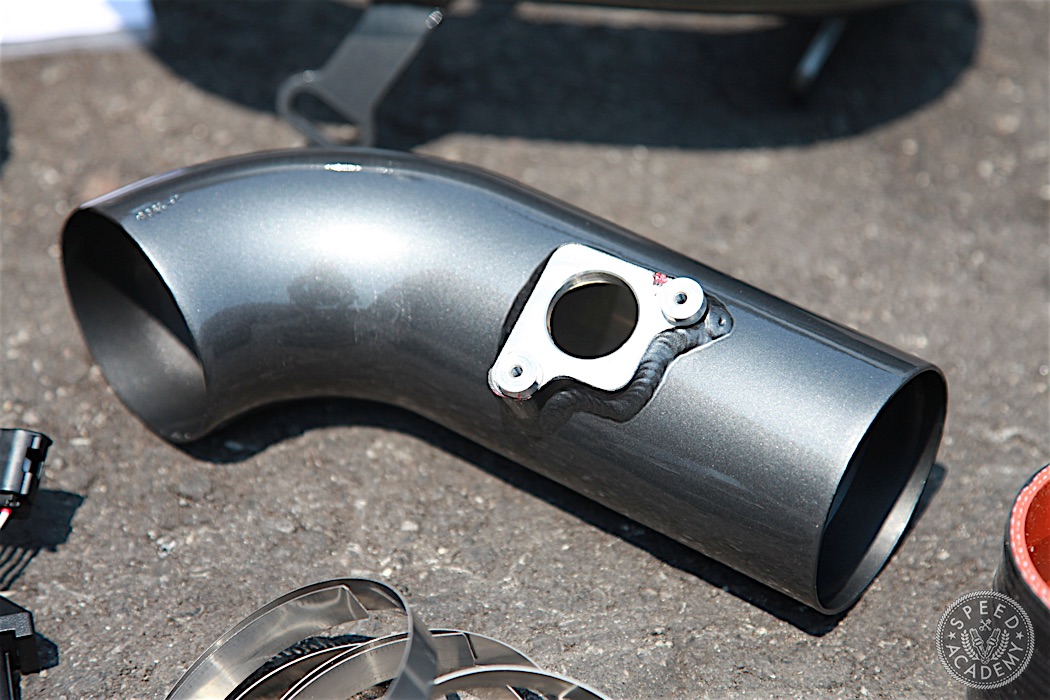 The intake tubing is constructed from mandrel-bent aluminum featuring a durable gunmetal gray powder coated finish, and as you can see it has a mounting location for the factory mass air flow sensor as well as all the required ports to route the PCV and crankcase vent hoses from valve cover to the intake for a closed loop and emissions-compliant setup.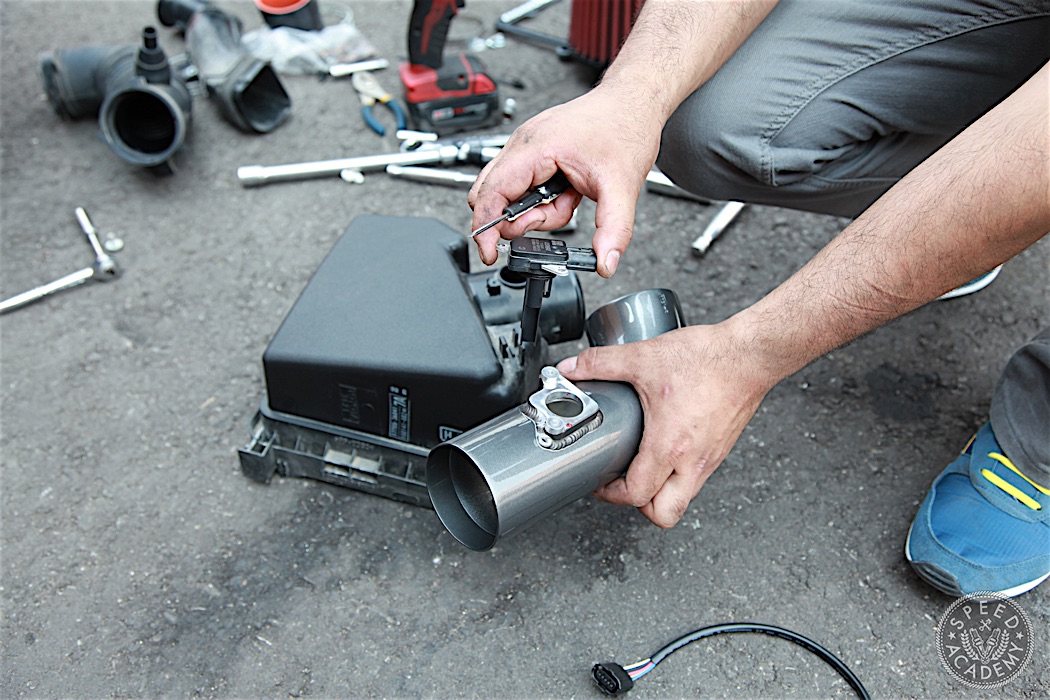 Swapping the MAF over from the factory airbox was a piece of cake.
AEM includes this extension harness for the MAF, since its new location on the intake tube if farther from the OE harness than with the factory airbox. As usual, AEM does things right and makes the installation as easy as possible for their customers.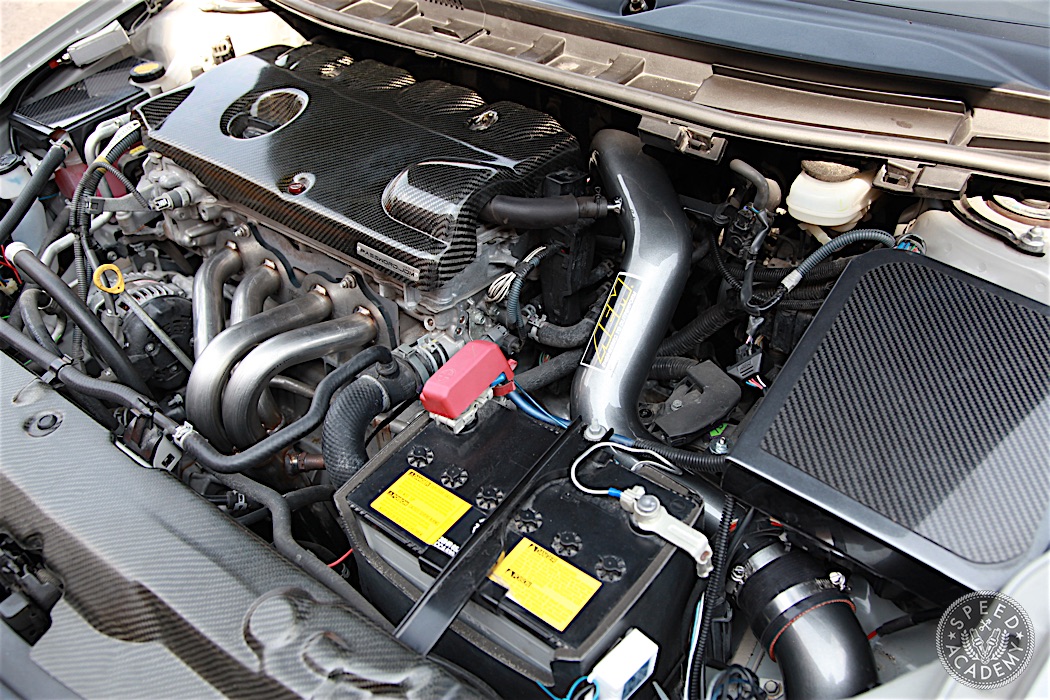 The air filter is located down in the void where the original air box used to live, which is designed to reduce intake air temperature and increase horsepower. With the installation complete, the tC's engine bay was looking good and was ready for dyno testing.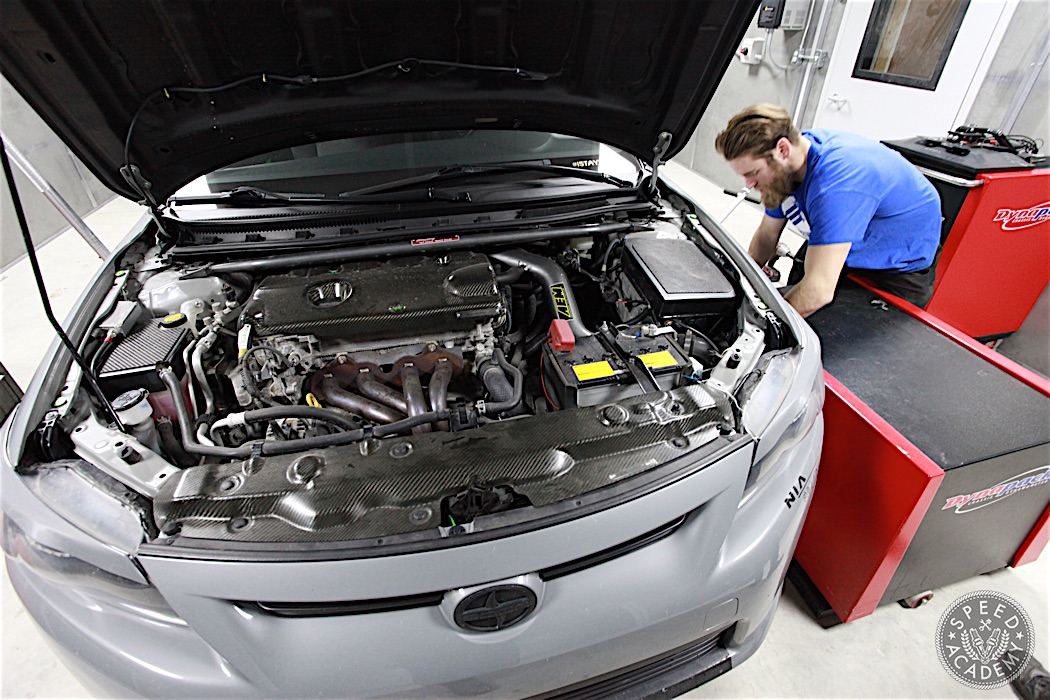 One problem, though. I had to leave if I was going to make it back in time to pick up my son from daycare. This meant we'd have to reschedule the dyno testing for another day. Not a big deal since results are so repeatable and consistent on OnPoint's Dynapack dyno, but with how busy we've been here at Speed Academy, it was until last week (um, about 6-7 months later) that we finally got together with Sasha to complete the test. Time flies when you're having fun? Sorry Dezod and AEM. My bad.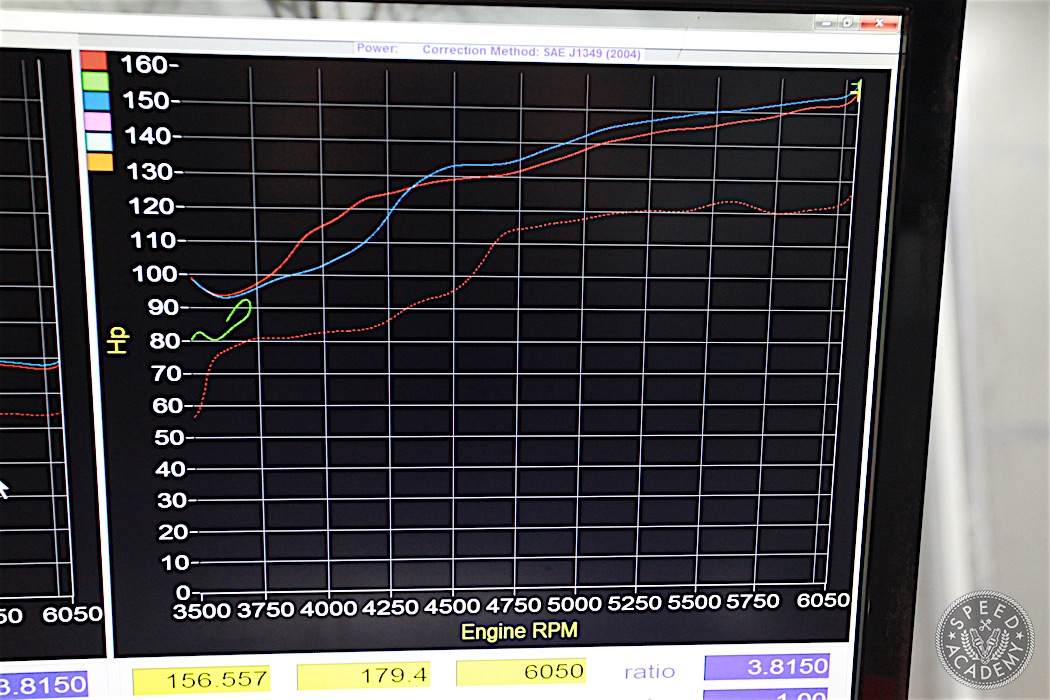 Dezod advertises 11-whp with their Red header on the tC2, and AEM advertises 7.6-whp with their cold-air intake on this car, so we were hoping to see about 20-whp. We were not disappointed, since we saw a repeatable 156.5-whp to the front hubs, for an impressive 23-whp gain over stock.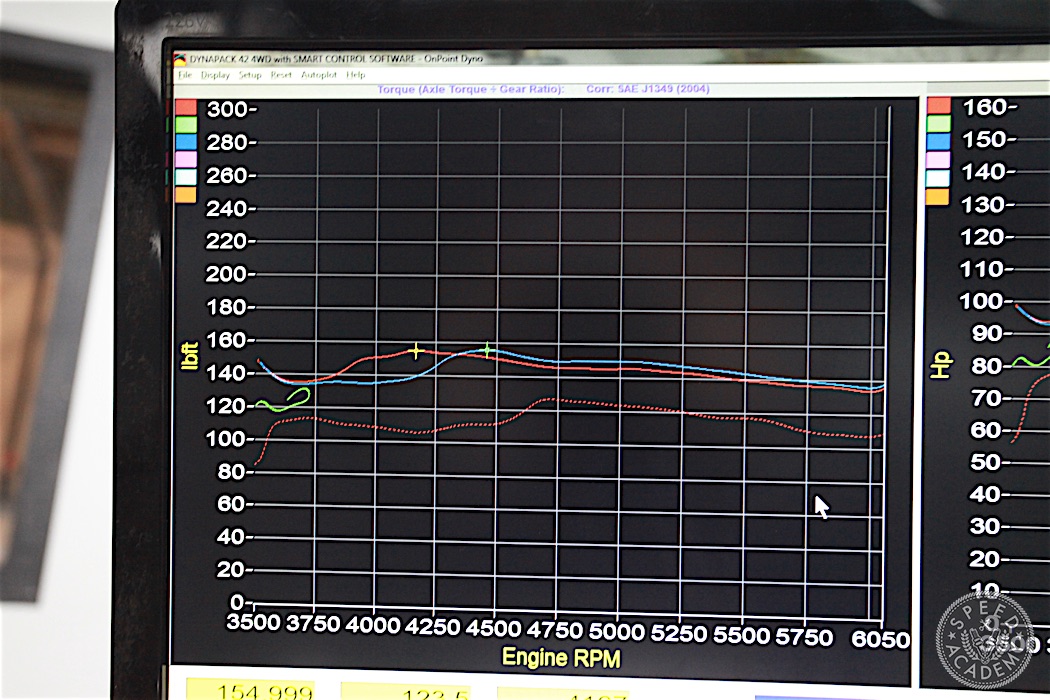 Torque improved by an even more impressive amount, jumping to 155.5-wtq from the baseline of 127-wtq for a peak gain of 28.5-wtq. This has surely made Mike's tC feel a lot quicker around town, where torque is what gets you off the line quickly.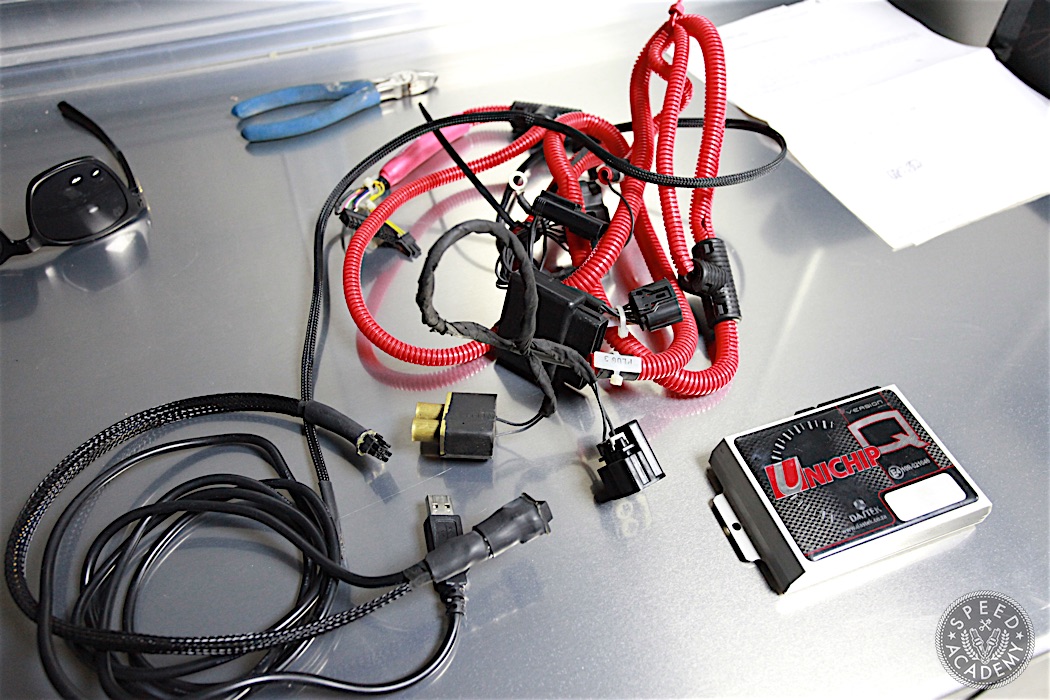 Mike bought a second-hand Unichip Plug & Play piggyback device that allows off-the-shelf tunes or even custom tunes to be run in place of the factory ECU mapping. We patched up some exposured wires (where it was rubbing on the CV boot near the crank position sensor from a poorly executed install by the previous owner), plugged in the harness (which intercepts the signal to the MAF, TPS, and CPS so that the Unichip box can modify fuel and igition timing based on these inputs), and attempted to setup the Unichip via Sasha's laptop computer. However, driver files were missing from the Unichip's online profile, which meant we couldn't download any of their tunes or get the laptop to properly communicate with the Unichip control unit. We'll see if we can sort this out and test out some of their OTF tunes in the future, but for now Mike will just have to be happy with the impressive gains the Dezod header and AEM intake delivered on the factory tune.