The 2015 SEMA Show is in full swing now, and our Day 1 video at the bottom of this post covers a bunch of the coolest cars and newest parts. Love it or hate it, you'll see that the Rocket Bunny and RWB over fender and wide body trend is still in full effect.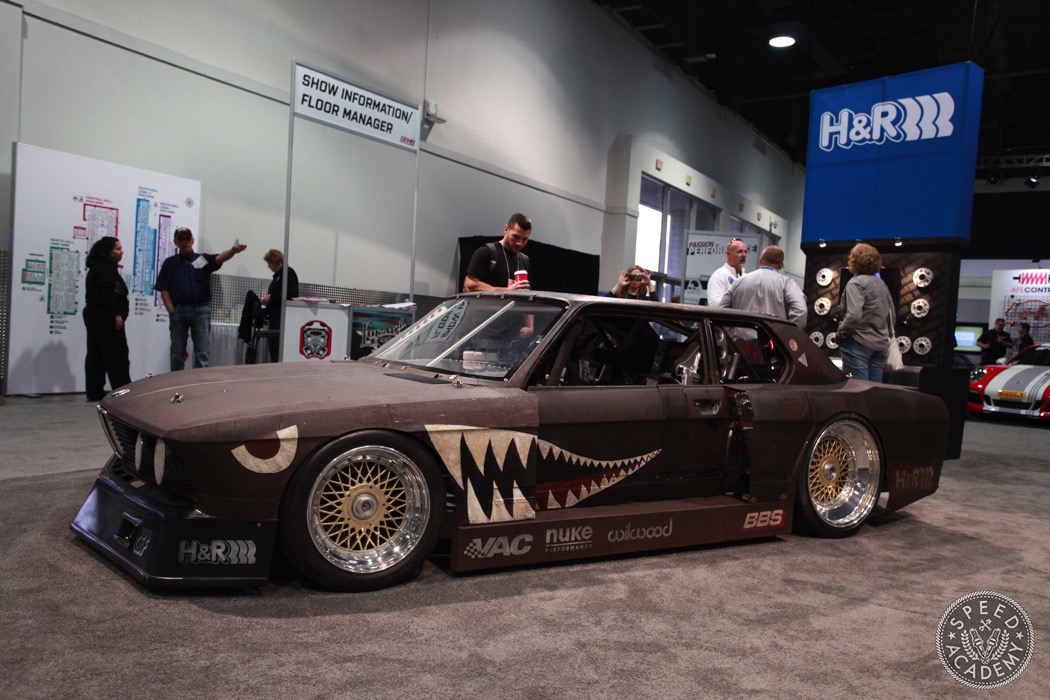 For us one of the most interesting builds spotted early on was Stanceworks' E28 BMW known as Rusty Slammington. This thing defies categorization and is all about fusing rat rod and motorsport aesthetics along with the aggressive lowness of the stance scene (but without the silly camber or 'poke').
There's a lot to take in when walking around Rusty, from the crazy DTM style aero to the even crazier tube frame interior with exposed transmission and engine. It's really a feast for the senses.
From rusty style-machine to immaculate race-machine, the Lexus RC-F GT3 is officially hitting the track next year under the F Performance Racing team and with veteran hotshoe Scott Pruett behind the wheel.
The aerodynamics on this thing is pretty mind-blowing, as you'd expect from a manufacturer with F1 experience.
At the opposite end of the spectrum, Lexus also had this show car RC-F in the booth with a very well executed over fender setup.
Famed comic book inker and auto stylist Jon Sibal had his personal RWB 964 on display in the H&R booth. We love that he went with such a subtle shade of grey.
Gotta love the deep dish Work Miester S1 wheels and the Euro license plate.
The Rywire DC2 Integra blew our minds with its build quality, not to mention a boosted K good for 700-hp sent to the front tires via a Quaife sequential gearbox. And check out those Evo style box front fender flares. Very subtle, and very well done.
Ryan the owner of Rywire definitely didn't hold anything back on this build. It has Motec everything inside, a killer fuel system in the trunk, gorgeous custom sheet metal dash and interior panels, plus an unobtanium HPD dry sump system he accessed via some deep hookups at Honda America. Baller status to the extreme! As an old school Honda guy, this was undoubtedly one of my favourite cars of the entire show.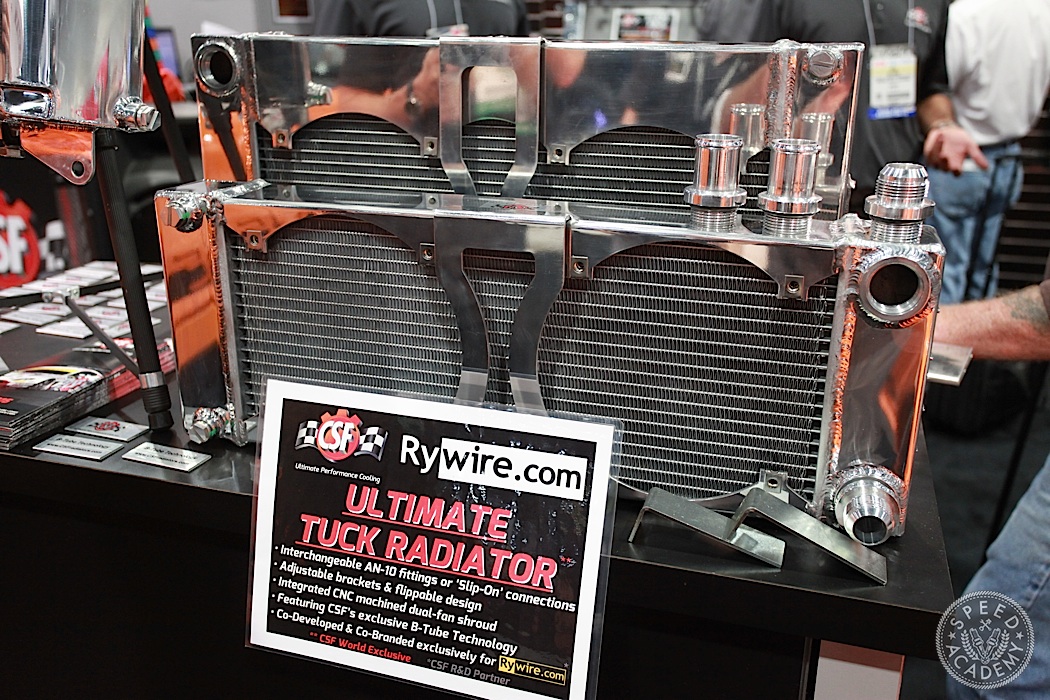 Rywire also had this collab radiator on display in the CSF booth, which is designed to be installed in a variety of Hondas thanks to how easily the inlet and outlet ports can be customized using the female AN fittings. Very clever design.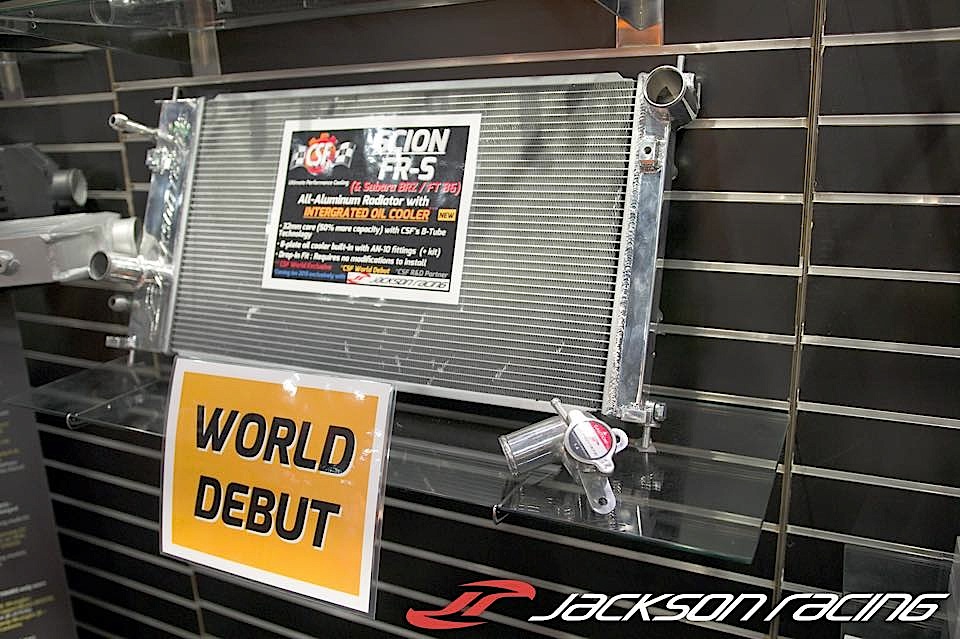 We failed to spot it at the show, but I also noticed on Jackson Racing's Facebook feed that they too have collaborated with CSF on a radiator with an integrated oil cooler for the Scion FR-S and Subaru BRZ.