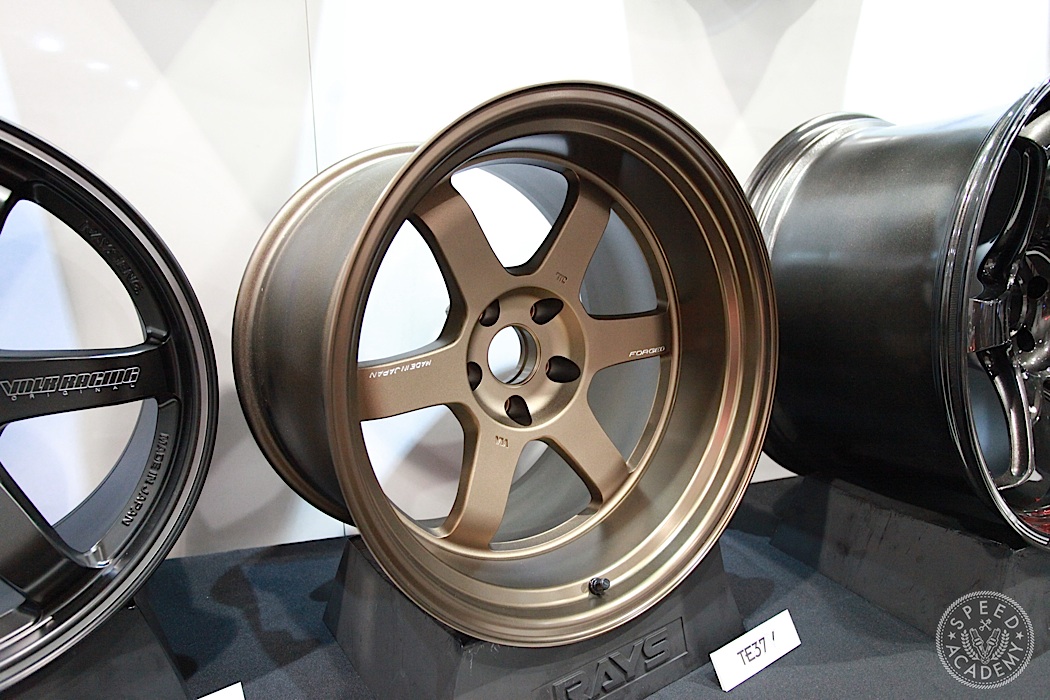 Over in the Mackin Industries booth, the sole North American distributor for Rays (who manufacture Volk Racing, Yokohama Advan, Gram Lights, and many other high quality lines of wheels), we were stoked to see we can now get the old school cool Volk Racing TE37V in an 18″ diameter and in widths up to 11″. So good! These would look killer on Pete's S14 with that Rocket Bunny Boss front end conversion.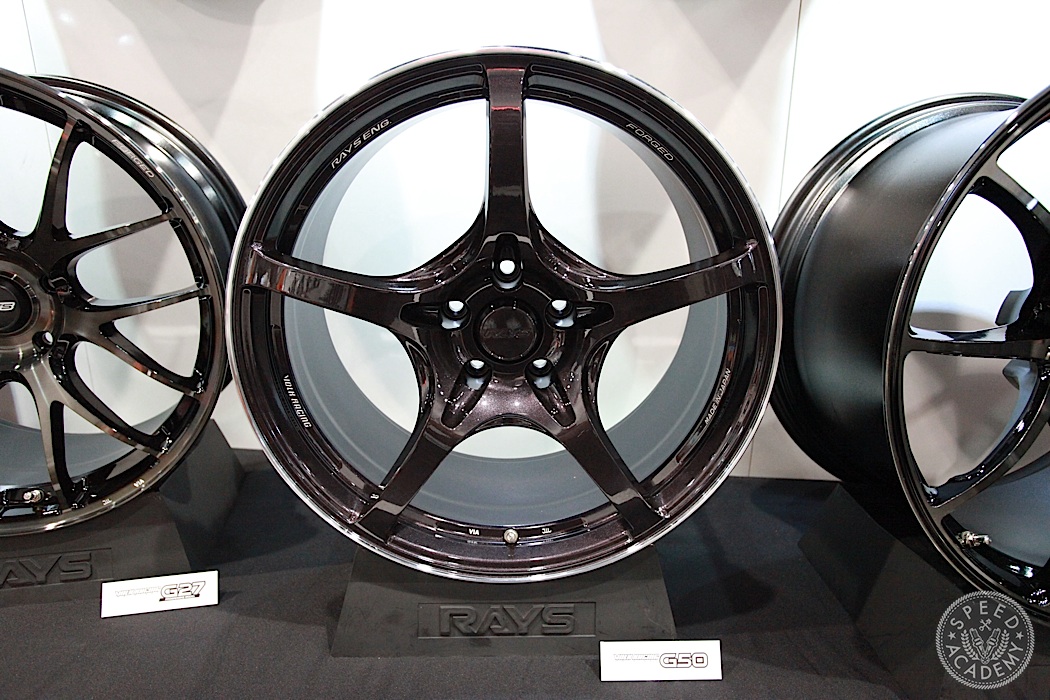 The Volk Racing G50 is a new style this year, which is constructed using Rays legendary monoblock mold forging technique. We really like how clean this 5-spoke design is, and that deep gunmetal flake finish is killer.
I was really digging the new 57Transcend from Gram Lights. It looks great on Ken Gushi's FormulaD FR-S and we think it may just be the way to go for a new look on Project BADASS2000 once we complete the fender upgrades.
And just because we're unapologetic Yokohama Advan wheel fanboys, here's the demo 370Z and 911 in Mackin's booth, both rocking the 5-spoke GT design we ran on our FR-S this year. Just delish!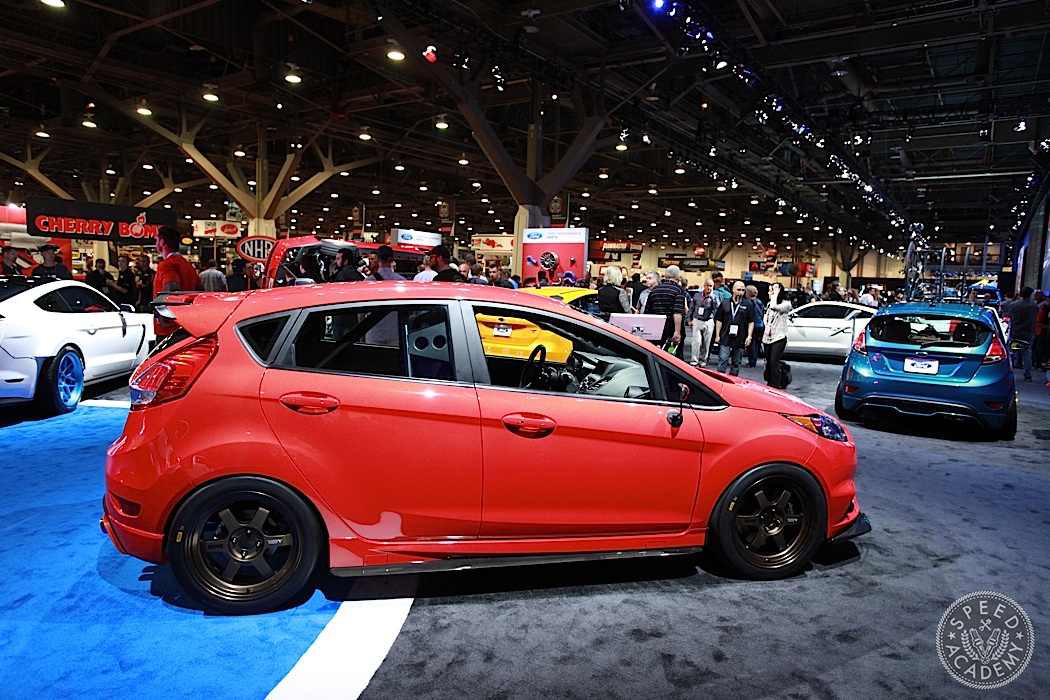 Over in the Ford booth, we were both really impressed by the DSport Fiesta ST build. As a couple of ex-print guys, it's good to see a magazine that has the know-how to pull of a track-oriented build like this. The interior is all business with racing buckets and a roll cage, and the Volk Racing wheels and Pirelli slicks will certainly make this ST a serious grip monster. If we built our own Fiesta ST, it would look a lot like this one.
This Ken Block edition Focus RS was a crowd favorite in the Ford booth, both because it's badass as hell but also because they were raffling it off. $10 ticket for a dream machine! I was too cheap to buy a ticket, though.
This was the first time either of us had peeped the new Ford GT in person and I've got to say it's mighty impressive. The design is just so seductive the way the air flows into the radiators and through the chassis, and look at the detail in the headlights. Just wow.
I think this was probably my favourite resto-mod of the show, the Ringbrothers built '65 Mustang fastback named Splitr. Ya, the name is kinda cheesy and reminds me of a ninja turtle, but sweet baby jebus the build quality from nose to tail is truly mind boggling. If this isn't a million dollar build I don't know what is, because the customization, the carbon fiber, the billet aluminum, the upholstery, the HRE wheels, it's all just next level.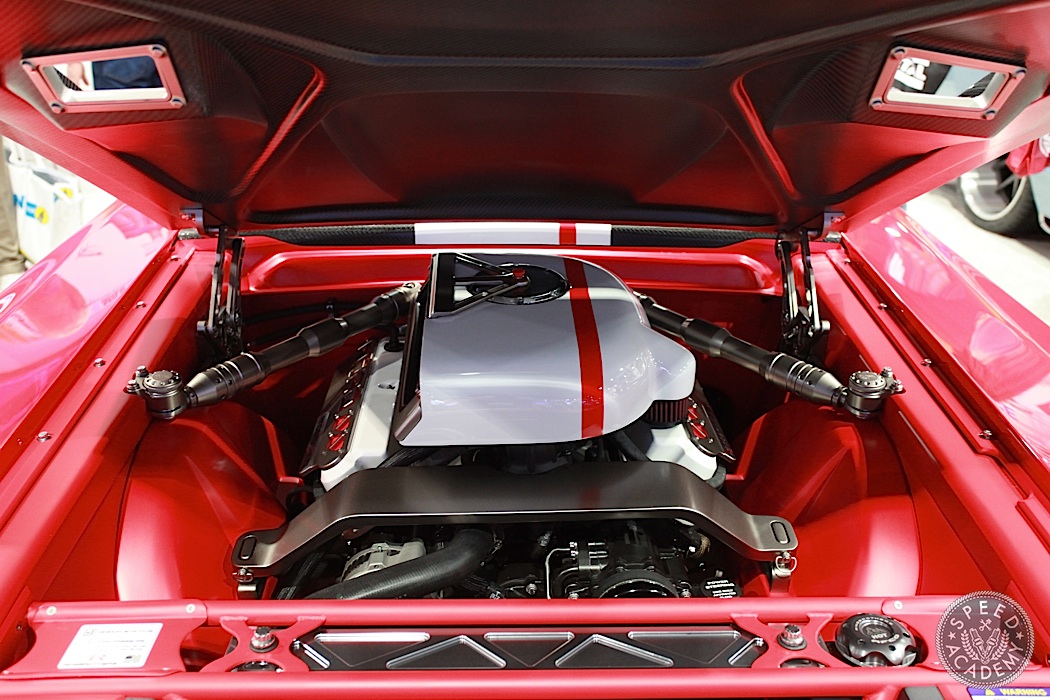 Insanely awesome engine bay? Check.
Insanely awesome interior? Check.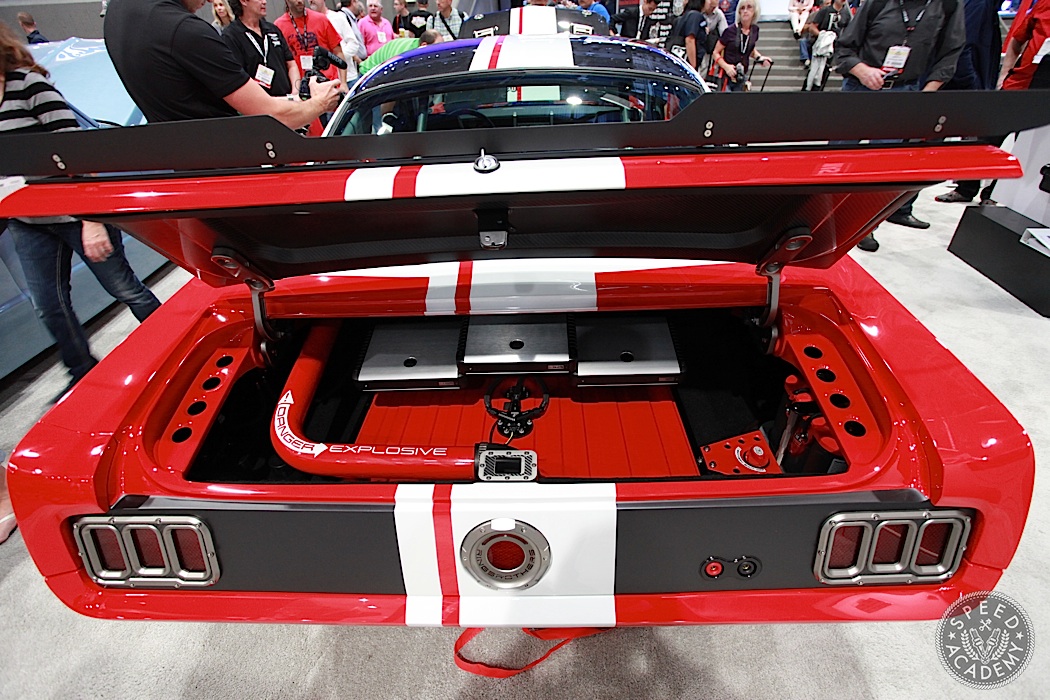 Insanely awesome trunk? Check.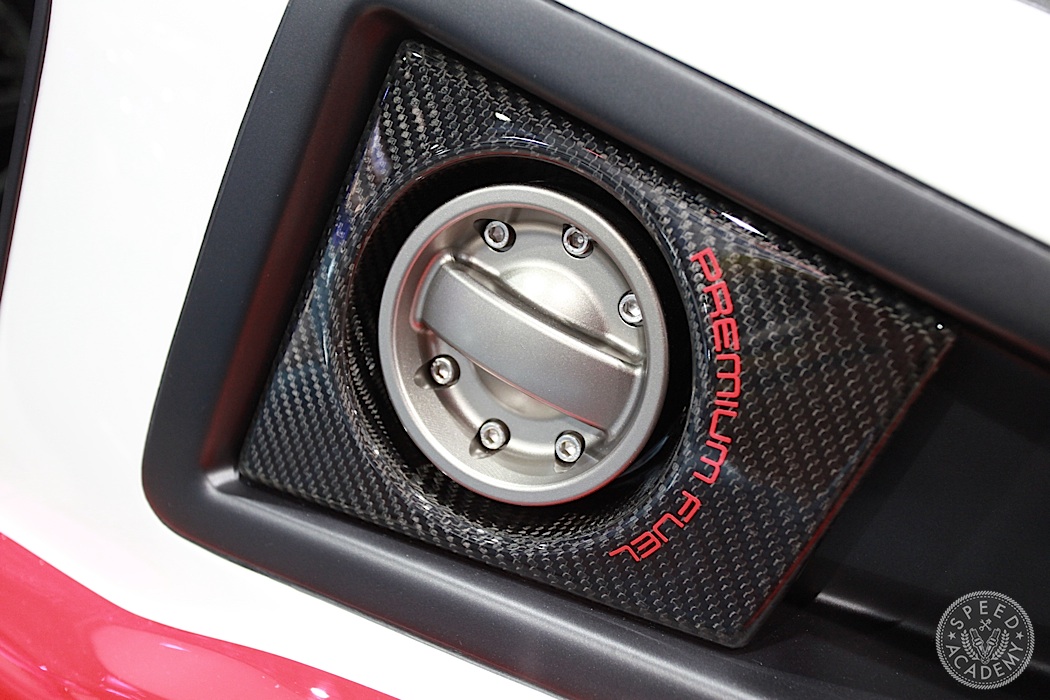 Insanely awesome attention to detail? Affirmative.