Truth be told, our 2009 Subaru Impreza STI project actually started with a JDM EJ207 engine build sponsored by Valvoline and assembled by our buddies at NV Auto. You can watch that 5-part mini-series on our YouTube channel, but the long and short of it is, we started with a JDM Version7 EJ207 that Pete picked up dirt cheap on Kijiji (Canada's version of Craigslist).
It had damaged valve seats but was an otherwise solid core for a rebuild, so we sent the heads down to Dave Localio at Headgames Motorworks for his Pocket Port Package which includes head porting, GSC valvetrain upgrades, and Stage 1 GSC camshafts. We also ordered up a K1 Technologies stroker kit along with JE Pistons FSR stroker pistons.
Dov and Nam from NV Auto did a great job assembling the block, and I was my usual helpful self. With the longblock ready to be dressed, we pimped it out with a whole host of goodies from Perrin Performance, COBB Tuning, and Killer B Motorsport to name a few. Go watch the engine build series for all the details, but the idea was to build an engine capable of producing a reliable 400-whp on pump gas.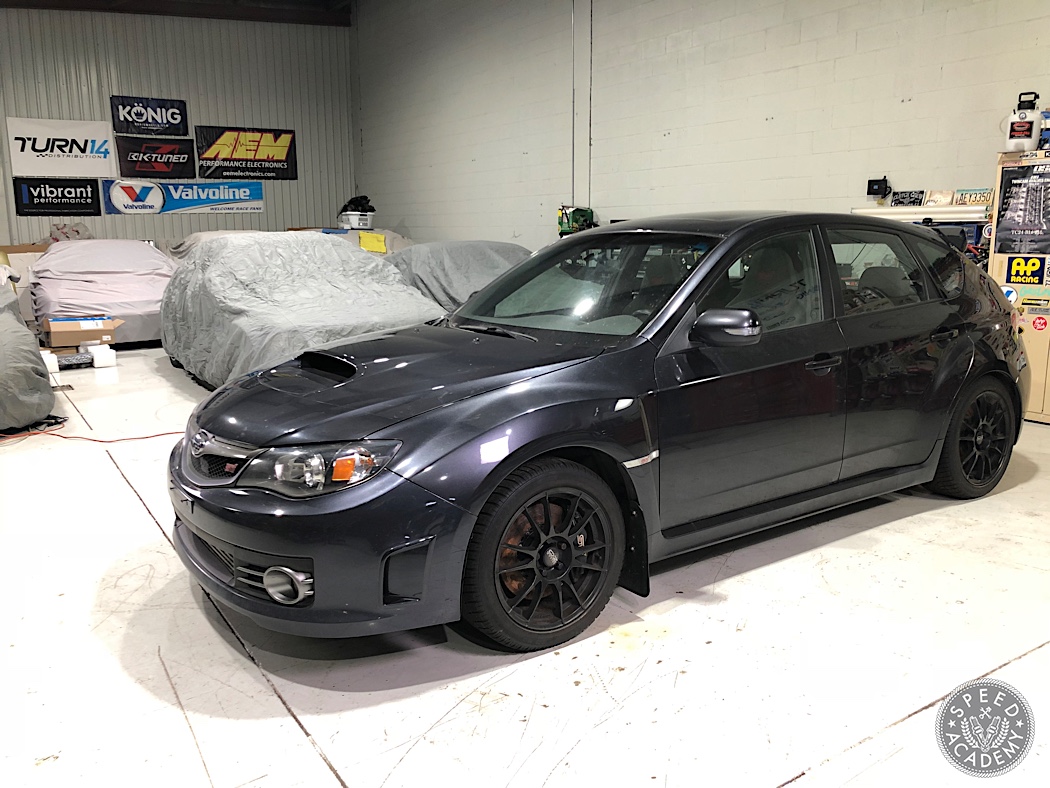 We actually didn't own a Subaru to put this engine into when we built it, so once the engine was assembled and ready for a new home, we started looking around for a chassis to mate it up to. As luck would have it, NV Auto had a customer looking to sell his '09 GR STI hatchback, which had a Cosworth engine under the hood that went kaboom and after letting the car sit in NV's back lot for 6 months decided he'd rather sell the car than rebuild the engine. And thus was born The Turn14 Distribution supported Abandoned STI build!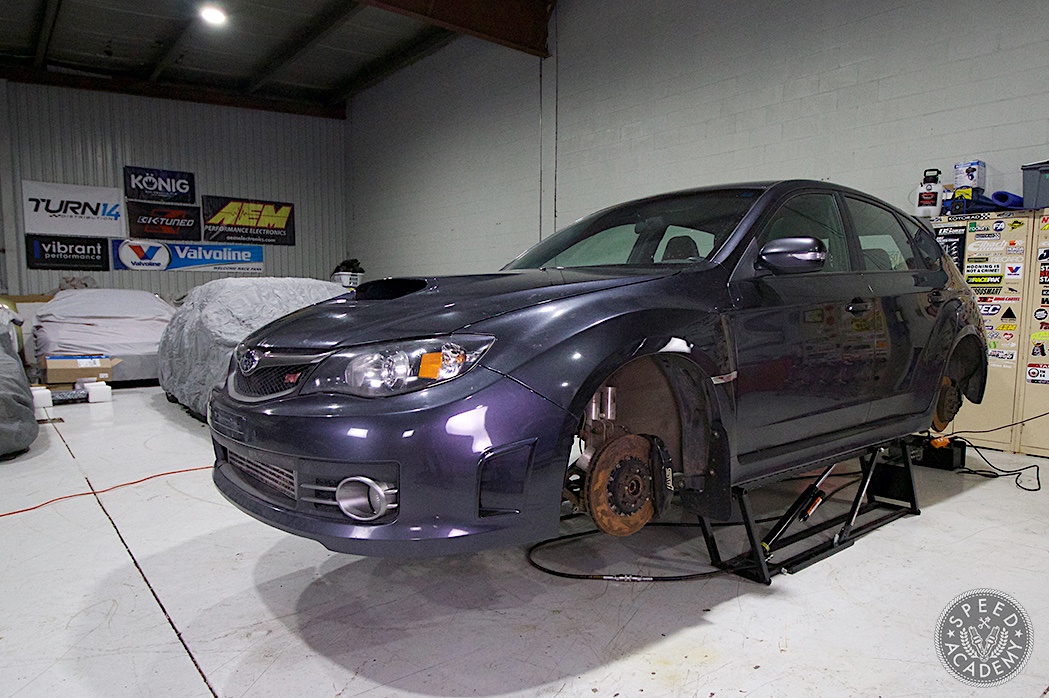 That six months of sitting in an outdoor parking lot wasn't kind to the car, so once we adopted it and brought it back to our shop, the work began to remove all the rusty and worn out parts and give the car a thorough refreshing from top to bottom.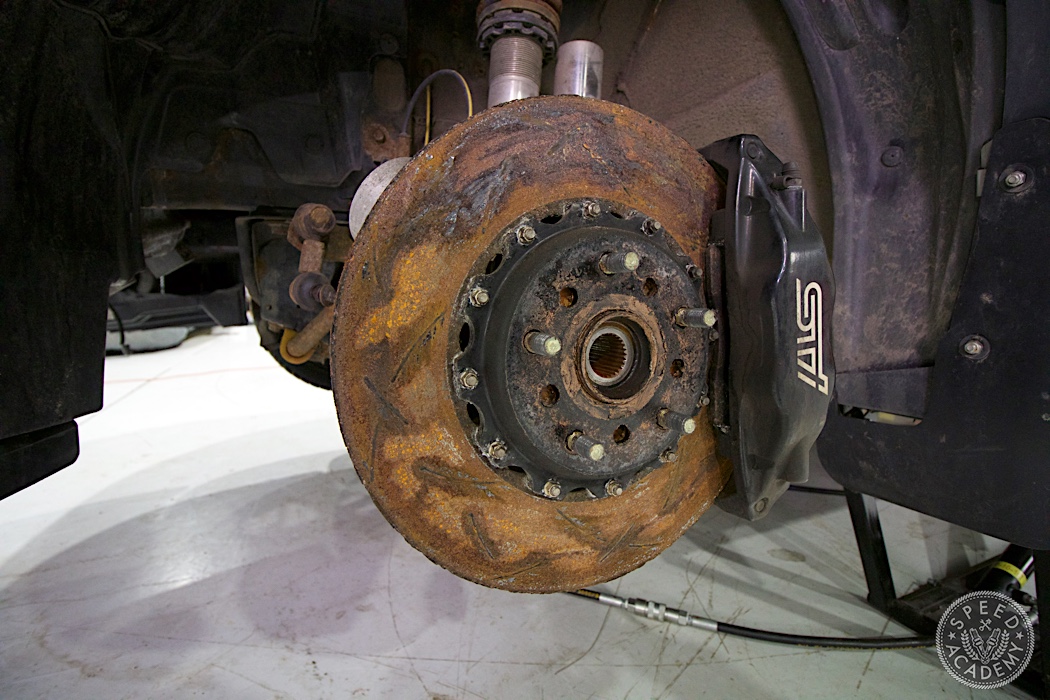 Can you believe we had more than one person suggest we should resurface the rotors? Yeah, no. Everything bolted to the chassis was going to be removed, replaced, cleaned, powdercoated or otherwise refreshed, but this car not only sat for a long time, it was also 10-years old and had lived a hard life as the previous owner's track car and four-season daily driver, so many of the performance parts on the car would need to be replaced or refreshed as well.
Since the original 2.5L engine had a rod sticking out the side of it we let the boys at NV keep it for spare parts, but the turbo kit the previous owner was running came with the car. We could have salvaged some bits and pieces off this kit, but decided to go with a completely new setup and sell this off to someone looking for a good deal on a working but aesthetically, um, well used kit.