With a name like Speed Academy you've probably figured out that we're about function first and foremost, but that doesn't mean we don't see the value in looking good while going fast. And we're not alone in our thinking on this, since all you have to do is wander the paddock at a Pro race weekend to realize that a purpose-built race car can still be presented in a way that's every bit as visually stunning as Kate Upton in a bikini.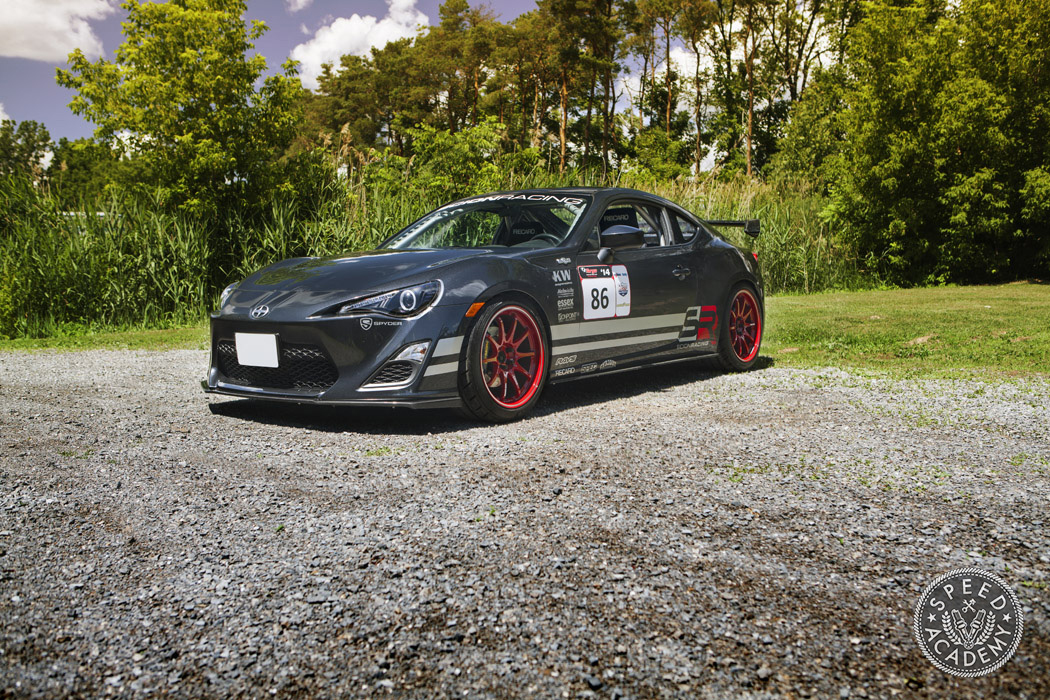 So although our focus has been on making our Targa Newfoundland Scion Racing FR-S faster and more durable, we also wanted to give it a style upgrade that would differentiate it from a standard road-going version and make it recognizably our own.
There are no night stages during Targa NL, but the Spyder projector LED headlights and LED taillights do give our FR-S a distinctive appearance. The headlights are reminiscent of the JDM GT86 headlights in that they feature a LED strip and dual mode HID projectors (low and high beam), and ours also have the optional halo ring like BMW made popular in recent years.
Manufactured by Philips, these are high-quality, DOT approved units front and rear and include a 1-year warranty. Don't be intimidated by the prospect of installing them, either. The fronts do require the removal of the front bumper cover, but that's just a few nuts and bolts. The rears are even simpler, since you can freely access the three nuts that hold them in place in the trunk. The headlights do require you to make a few wiring connections, but the rears are a straight plug-and-play affair.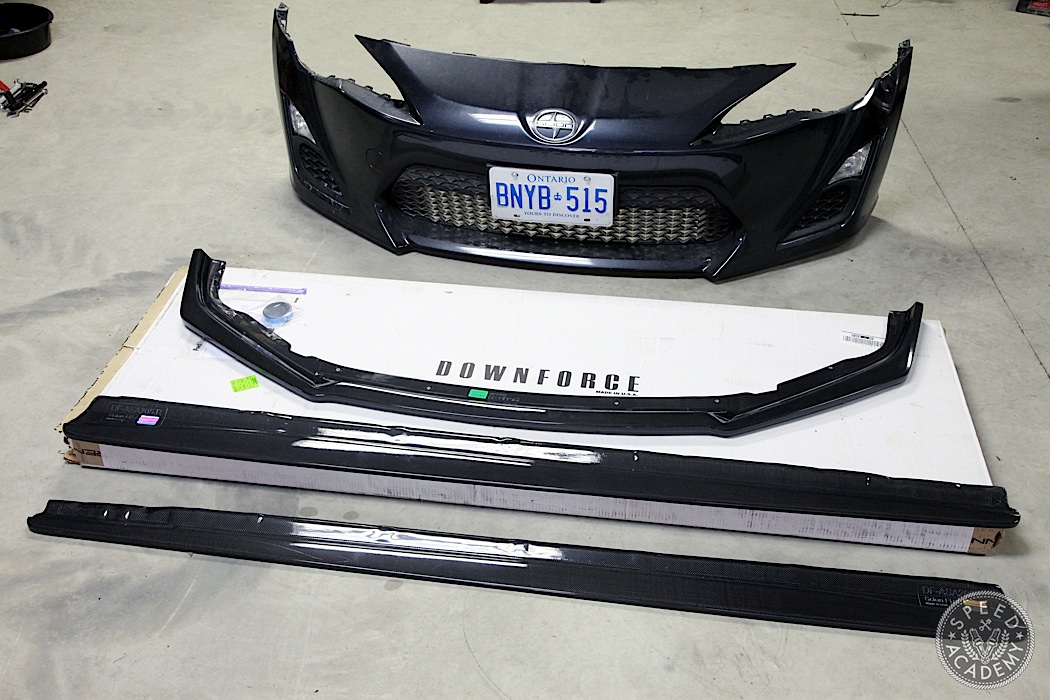 We considered going with a fancy JDM body kit on this project, but for an event like Targa NL where ground clearance is more important than low hanging aero, we decided to keep things really clean and simple by installing Downforce USA's carbon fiber front lip and side splitters.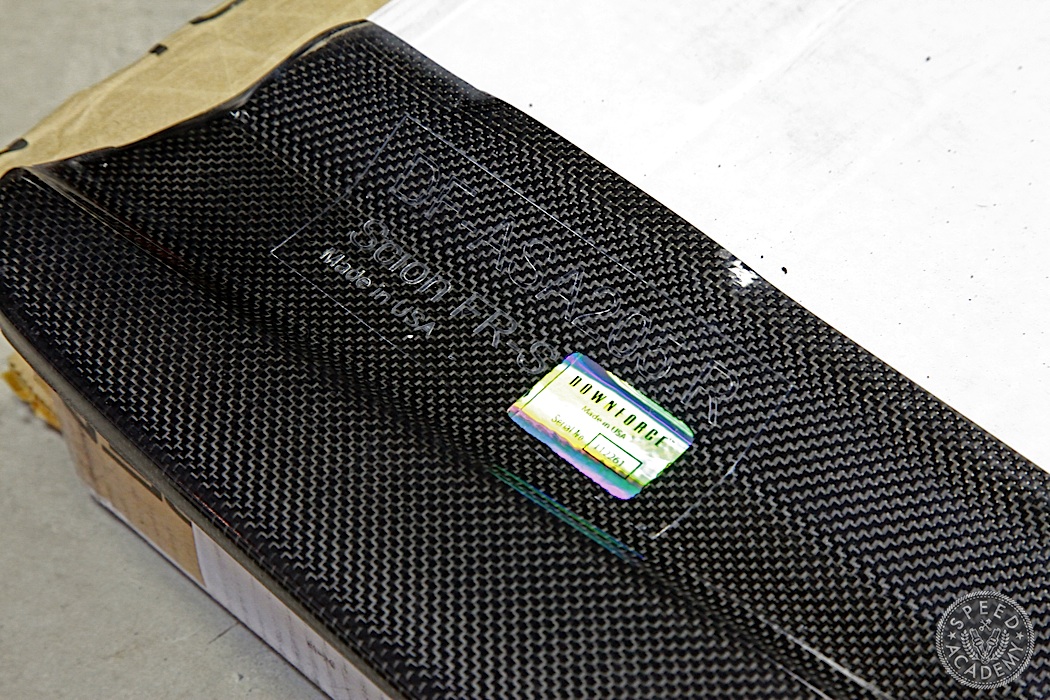 These are designed and manufactured in the USA and fit the contours of the front bumper and side rockers to perfection.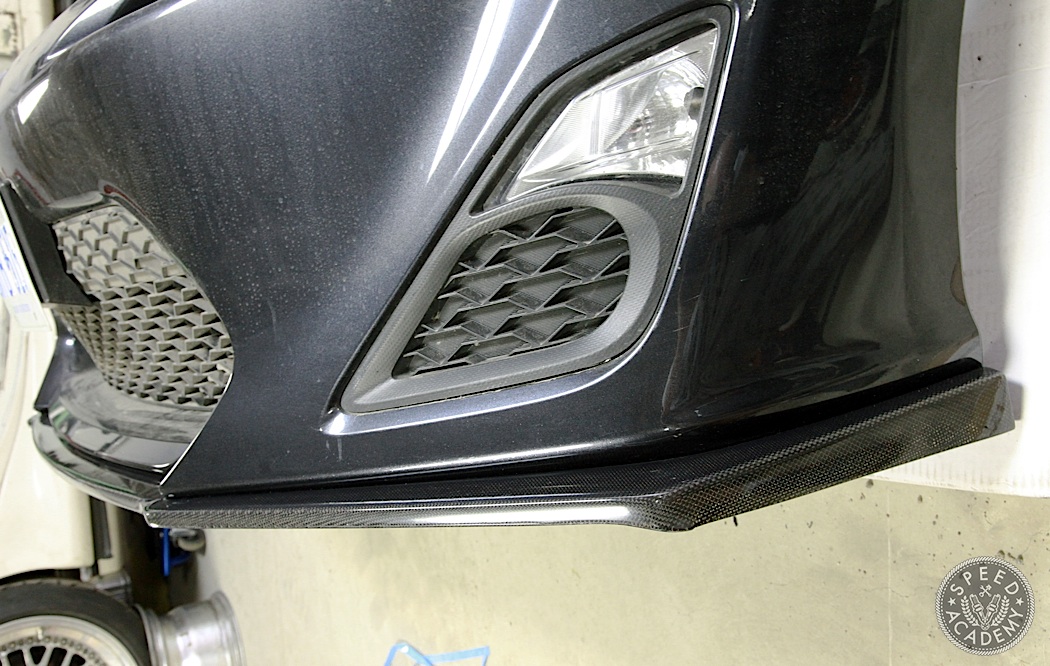 Often time with aftermarket aero parts there's a fair bit of tweaking required to get them to fit half decently, but not so with these Downforce pieces. The front lip simply bolts in place using the factory under tray fastening locations and the fitment is absolutely spot on.
The side skirts do require you to drill some holes in the bottom of the side sills/rocker panels, but the supplied screws with soft washers make a secure seal, so you don't have to worry about dirt and water getting into the sills and rotting them out from the inside. As we found when installing these, they too fit the contours of the sills perfectly, so they make a nice tight fit and prevent unwanted dirt and debris from getting between them and the bottom of the rockers.