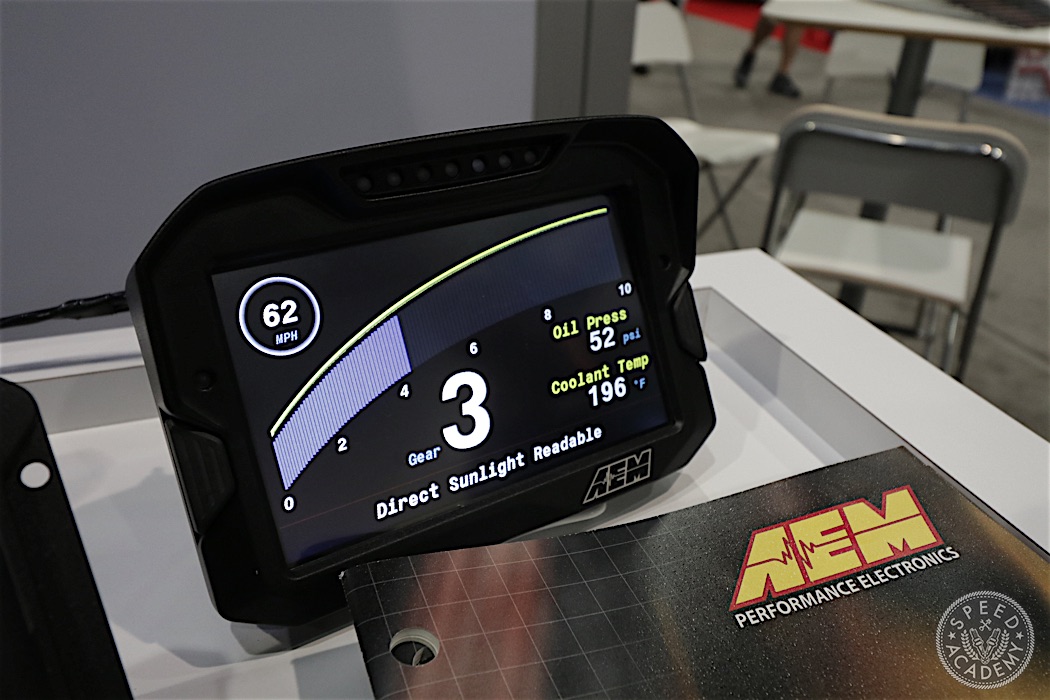 Our friends at AEM Electronics have been busy, too, further refining the digital dash display we got a sneak peek at during the SEMA Show last year.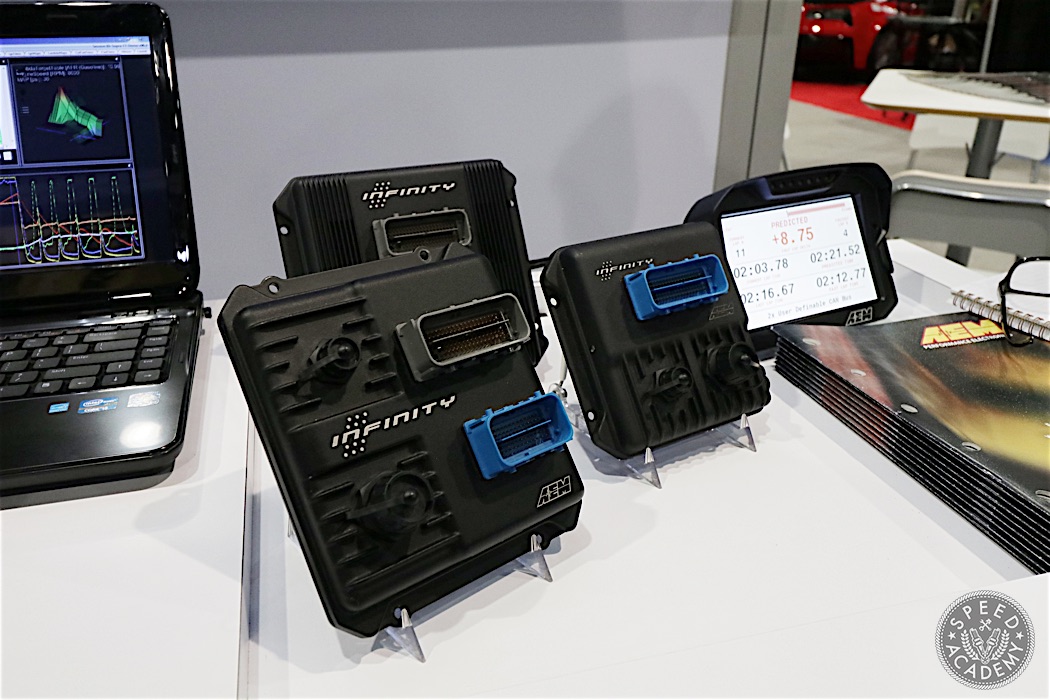 But of course, the Infinity lineup of programmable engine management systems continues to be AEM's bread and butter product. They've recently added the Series 3 to the Infinity line, a simplified and more affordable version of the ECU designed to run a basic race, marine or crate engine that doesn't need features like variable cam control, Drive-by-Wire throttle control or internal wideband air/fuel sensor controllers.
We were also impressed by AutoMeter's new AirDrive wireless gauge system, which transmits data from the ECU to the gauges via a secured WiFi signal from the AirDrive module that plugs into the car's OBD-2 port. All the gauges need in terms of wiring is power and ground and the AirDrive module takes care of the rest. Cool enough for the Mullet Mustang? We think so, so stay tuned for more info on these gauges once we get our hands on a set.
Did you know that American exhaust company Borla also has complete in-house carbon fiber manufacturing capabilities? This was news to us, and we were impressed by the quality of the pieces they had on display.
We opened with the Rays booth, so why not close with Enkei's? As you'll see on the Mullet Mustang in an upcoming video, we've equipped our S197 GT with a sweet set of Racing Revolution line wheels from Enkei and they absolutely transform the way the car looks. We're extremely impressed by how lightweight the RR wheels are, and the detail in the design (including two valve stems for proper nitrogen purging) are top notch.
That's a wrap on our 2016 coverage for today, but we just may have a bonus video for you from the show on our YouTube channel tomorrow. So go smash the Subscribe button so that you don't miss it or any of our future videos. We promise to keep you informed and entertained at least twice a week.