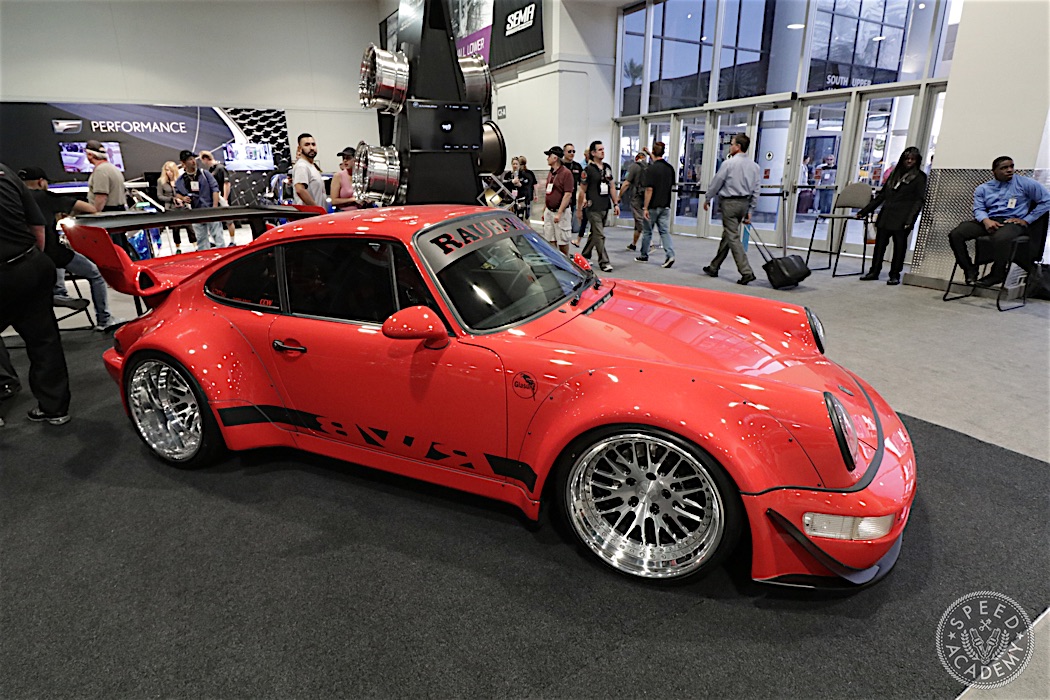 While we're talking Euro rides, there were, of course, no shortage of RWB 911's on display. Love it or hate it, there's no denying these cars have presence.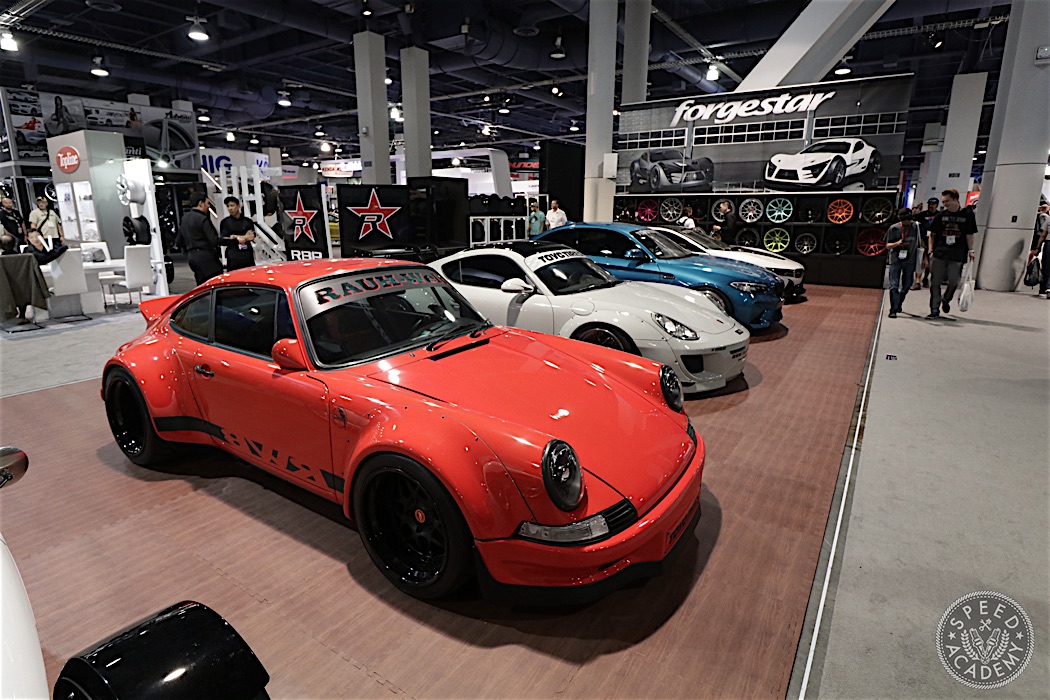 I particularly liked this RSR front bumper and duckbill spoilered RWB offering in the Forgestar booth. It's a bit more restrained than the whale tail + giant wing look, I think you'll agree.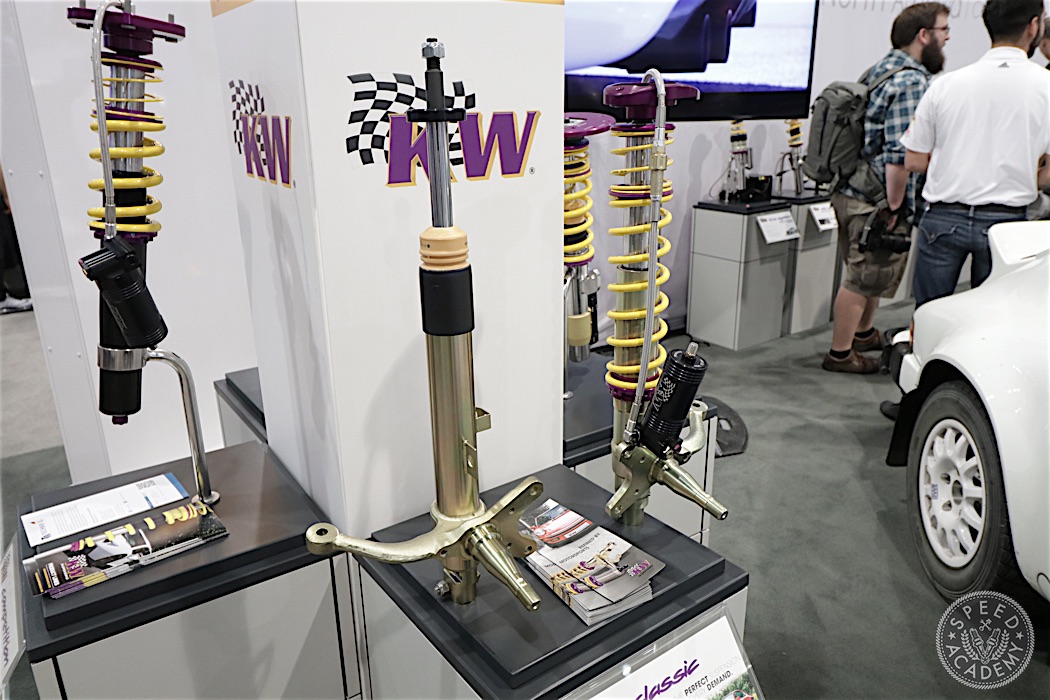 KW is also riding the Porsche 911 popularity wave, bringing this all-new offering for classic 911's to market with an integrated spindle. No more need to source a spare set of OE front housings and spindles to send off for modification.
KW brand ST Suspensions have greatly expanded their wheel spacer lineup, which come in an amazing array of fitments and include a very clever plastic center bore piece that ensures your hubcentric wheels fit properly.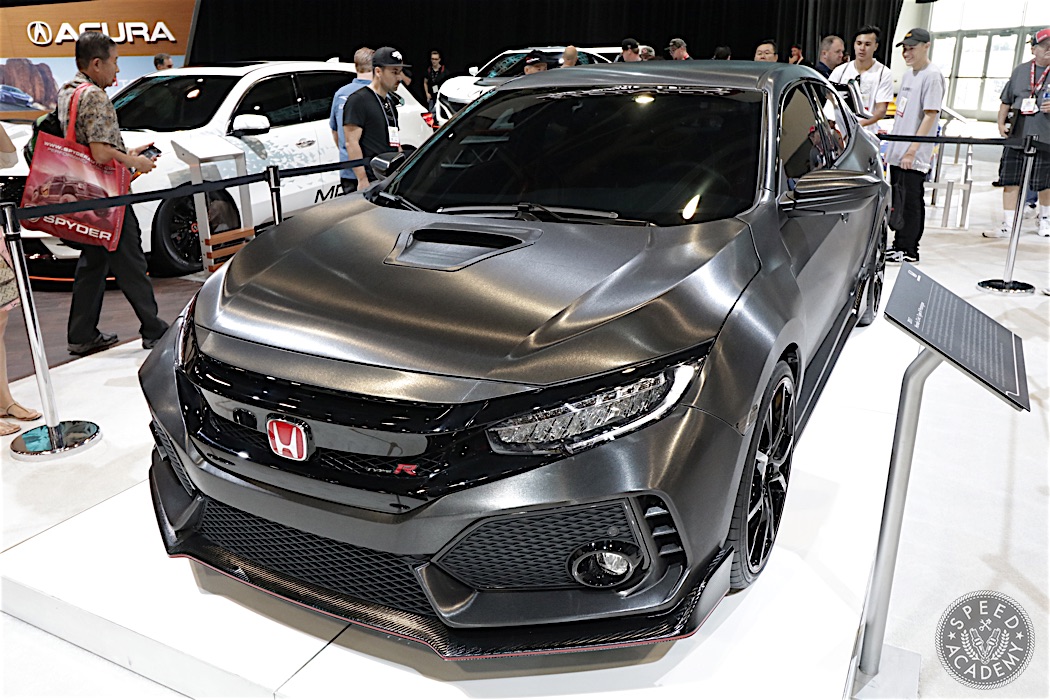 Back to one of my favorite Japanese brands, I was also pretty stoked to get a close look at the new Civic Type R. It's a pretty wild looking machine and this one looked particularly angry in a black aluminum finish wrap. The price tag on these is reportedly going to be in the $50k range though, which puts it squarely in the crosshairs of the Focus RS. Which would you rather have?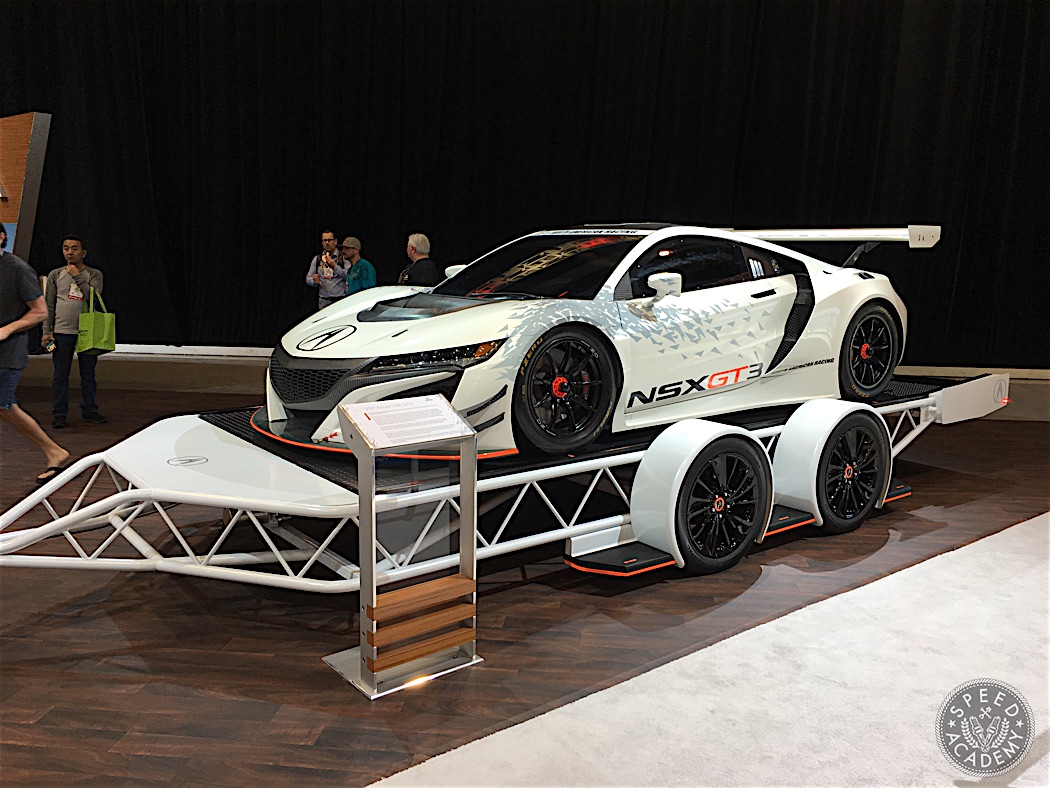 It was also pretty cool getting a close look at the new NSX GT3, and the custom trailer they built for it (on MDX wheels) was pretty impressive too. I think we need to build a BADASS2000 Edition trailer now, on Rays wheels of course.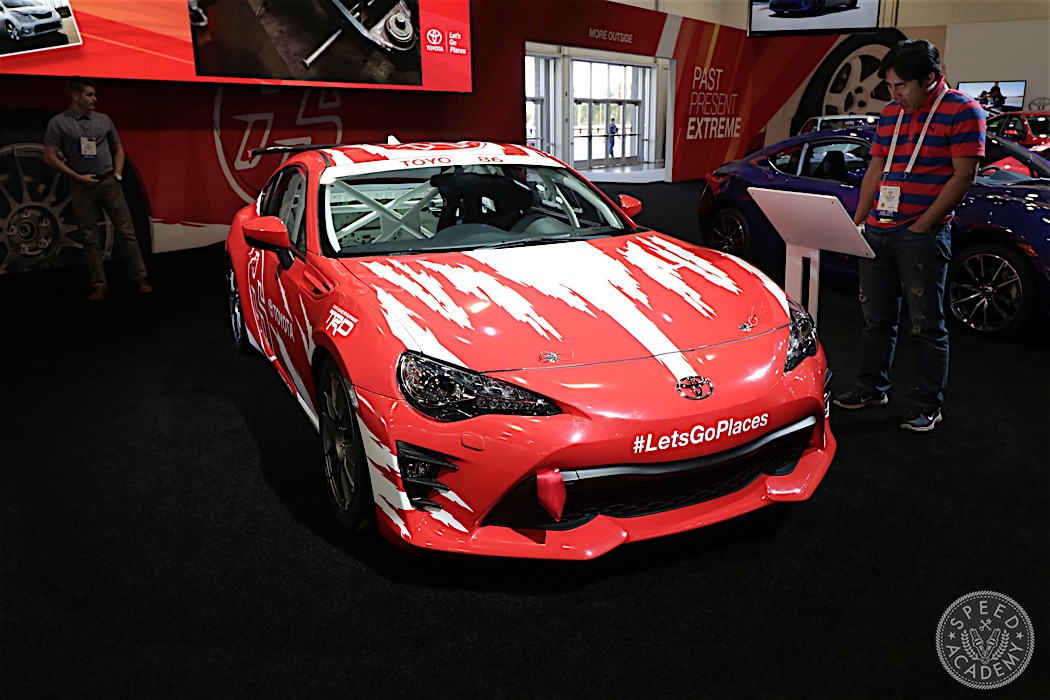 Toyota also had a major presence at the show, with a bunch of pristine Corollas of every generation on display outside and this one-make TMG-built GT86 CS-Cup car that was imported from Germany for SEMA. This thing only weighs 2100-lbs and runs during VLN series weekends in Germany. Who do I have to bribe to get a seat in one of these at the Ring?!?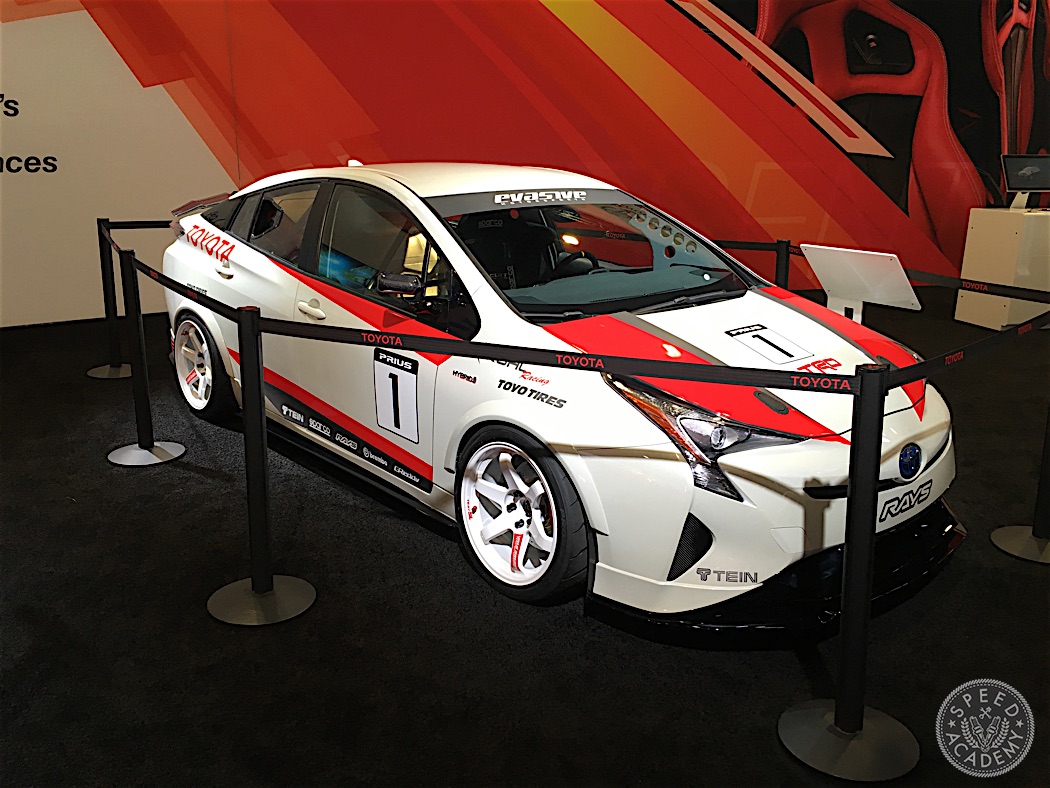 Pete is not a fan of the design of the new Prius, but somehow Evasive Motorsports found a way to make this one look incredibly cool. I think it was one of the most compelling Japanese car builds at the show, especially when you consider what they started with, and the Voltex S2000 fender flares are an especially cool touch. Plus who doesn't love white TE37's on a white car, any white car!?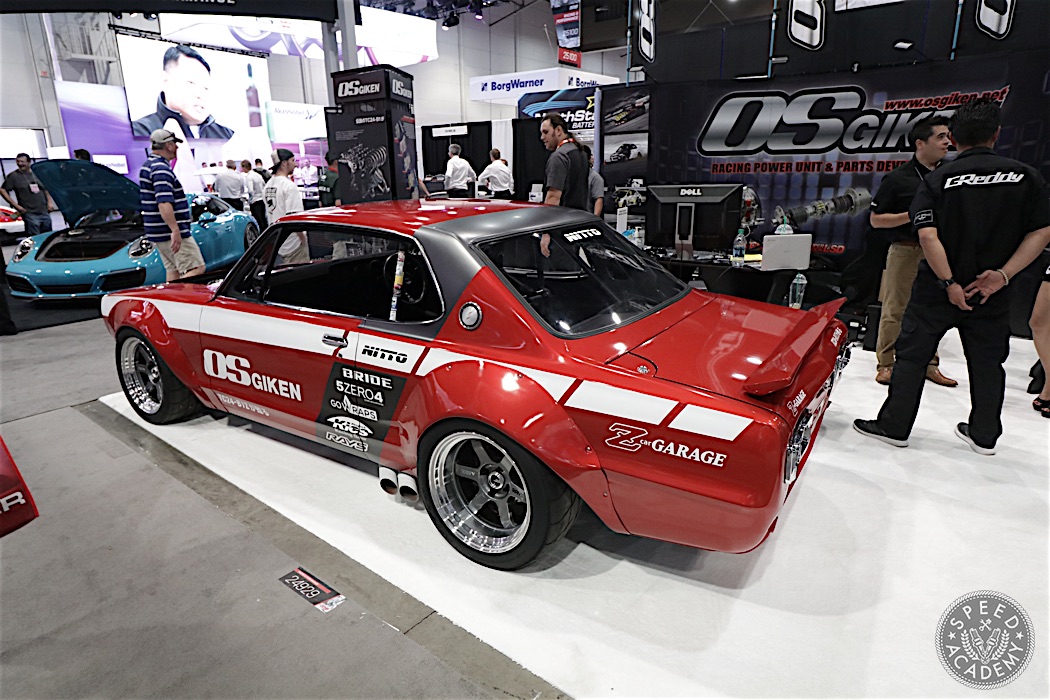 If you're more of a Nissan man, how about this sick Hakosuka Z-Car Garage Skyline in the OS Giken booth?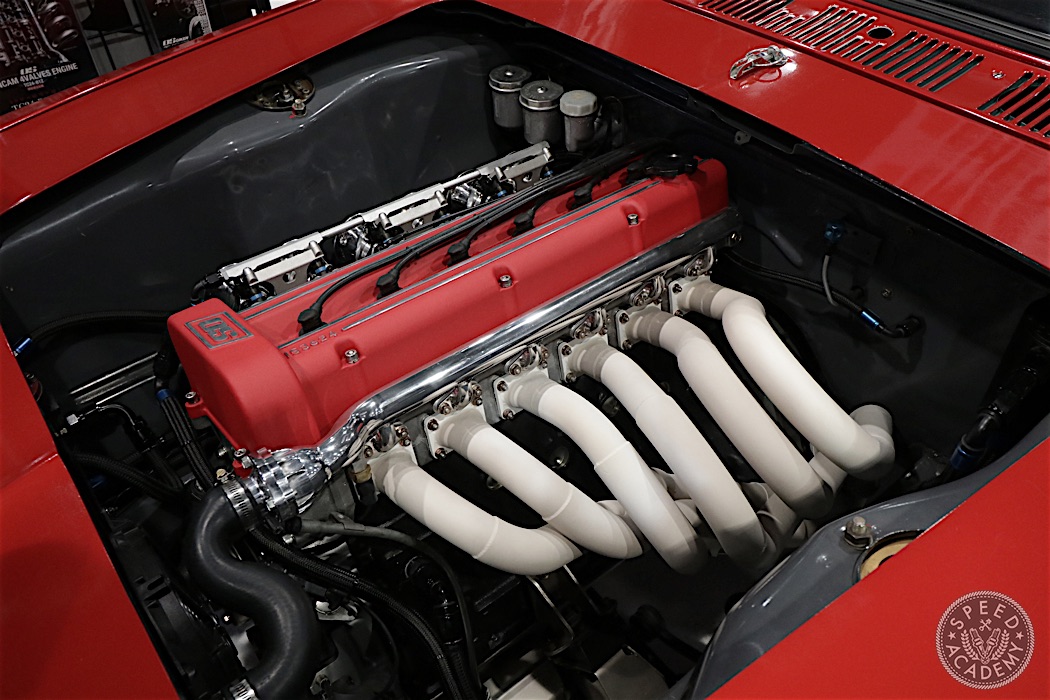 Just look at the engine! Apparently it has some sort of unicorn L28-based OS Giken built TC24-B1 engine in it. All we know is, that header is immaculate, as is the entire engine bay.