In the quest for track worthy reliable yet powerful engine setup Project GripS14 now has an AEM Water/Methanol Injection System installed and ready to reduce knock and make more POWA <- A least, that's what all the cool kids tell me.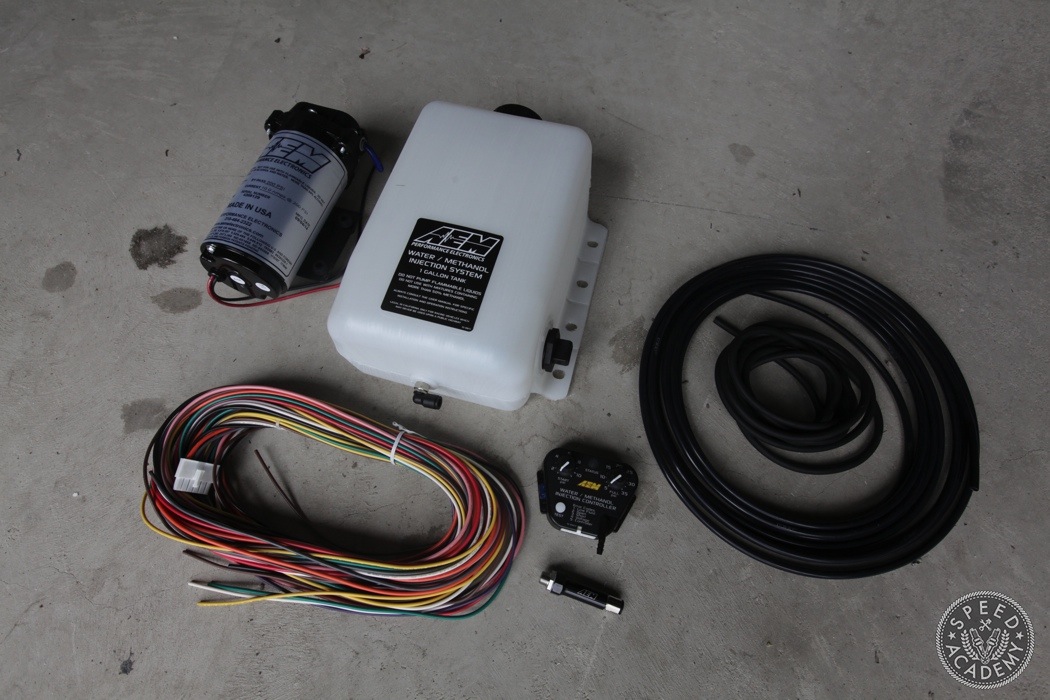 The last trip to the dyno faired well making 331whp but also raised concerns due to the pre-detonation the engine was experiencing at a very modest boost pressure (16psi).
The solutions were either run race gas, a very expensive addition to any racers budget. Or install a water/methanol injection system that has a $450 dollar buy-in but the cost to operate is as cheap as you can buy windshield washer fluid (watch the video for the details on that).
The choice was clear, water/meth injection for the win! And the savings!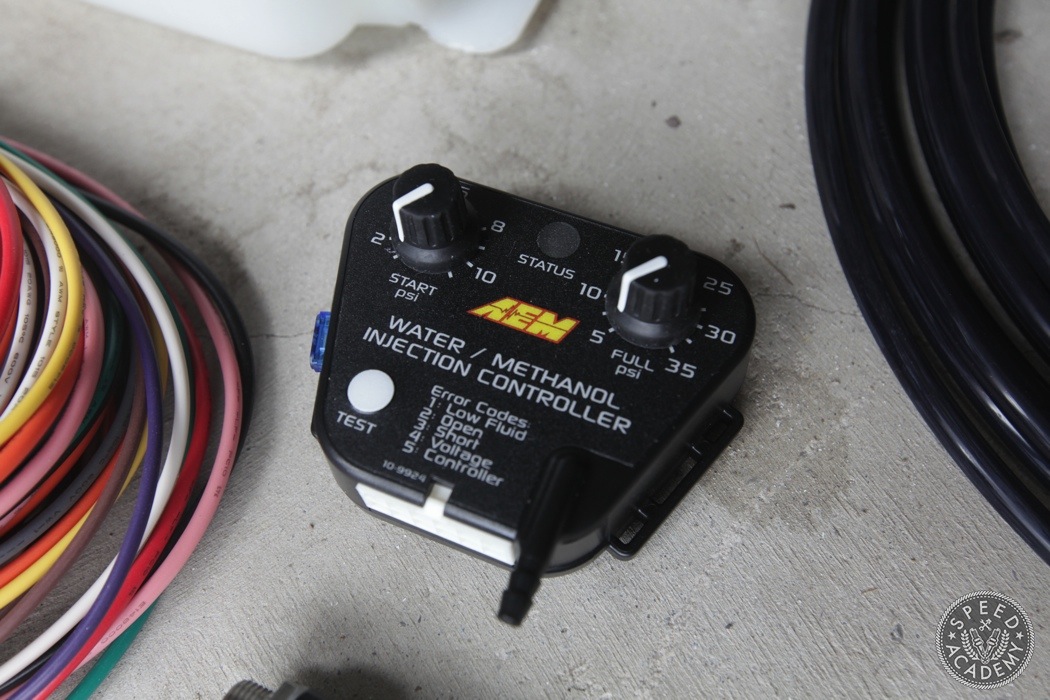 If you're interested to find out what water/methanol injection is, how it works, etc. Check out my previous story on it: Methanol Injection Explained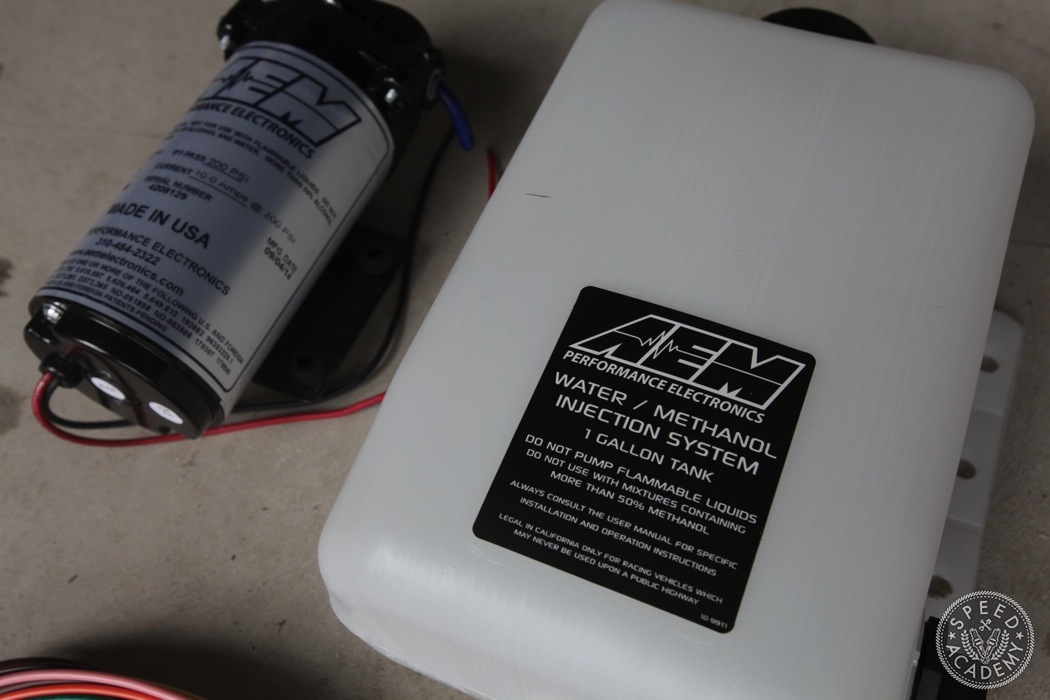 I've been using AEM Electronics products for quite some time now and the products have always impressed me with the build quality and reliability which, is why I decided to go with their kit.
I think it goes without saying but I'll mention it anyways. The kit comes with everything you'll need for installation. You're looking at about almost a full day to get everything mounted, up, plumbed, and wired.
You can watch the full step-by-step installation video for all the details and explanation why and how the tank, pump, and nozzle need to be installed.
Of course, every car will be a slightly different procedure but I think the video will provide you with guidance needed to make your own installation a breeze. And it really isn't difficult, a novice do-it-yourself mechanic can handle this job with the right tools.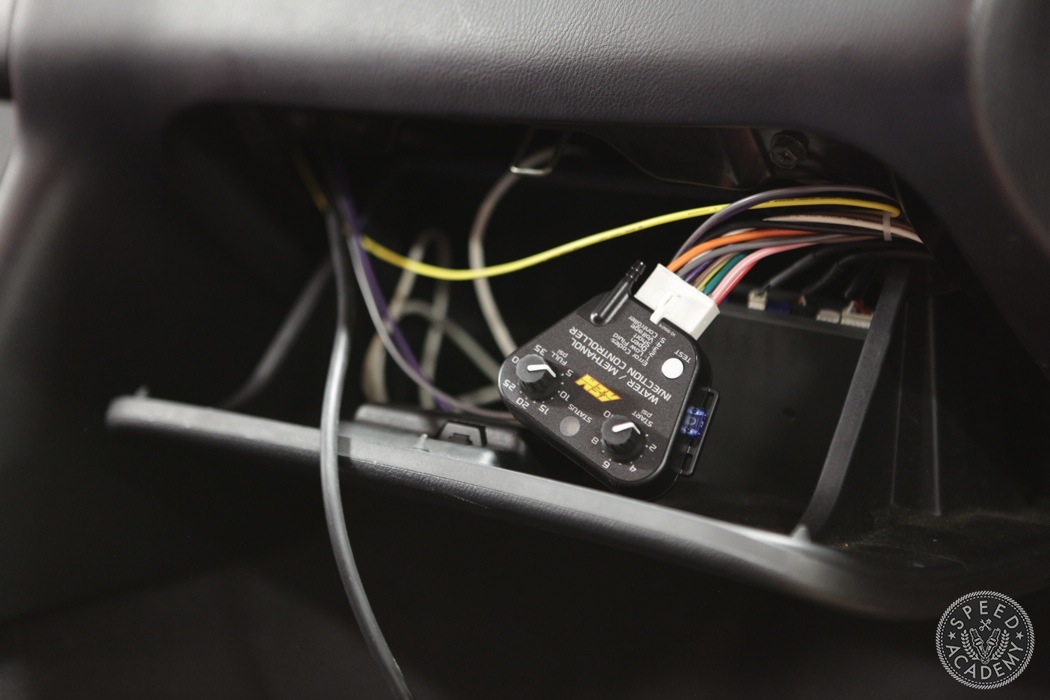 I ended up putting the injection controller into my glove box to keep with the stock-ish appearing interior theme that I've got going on.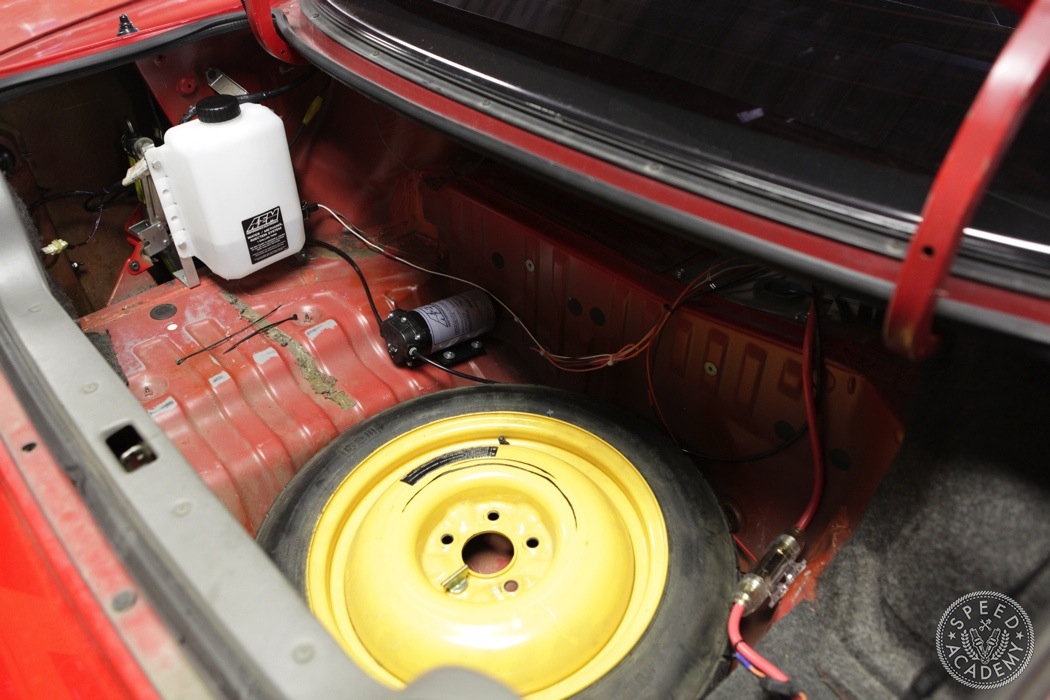 The tank and pump were both mounted in the trunk, the obvious choice for installation but there's one main precaution to consider. The tank has to be mounted below the injection point so that gravity doesn't take its course and cause your intake tract to fill with water.
AEM's nozzle has an internal check valve so this shouldn't happen anyway but if it were to fail then who knows. Why take the chance though, just install it as close to the floor of your trunk or mounting location as possible.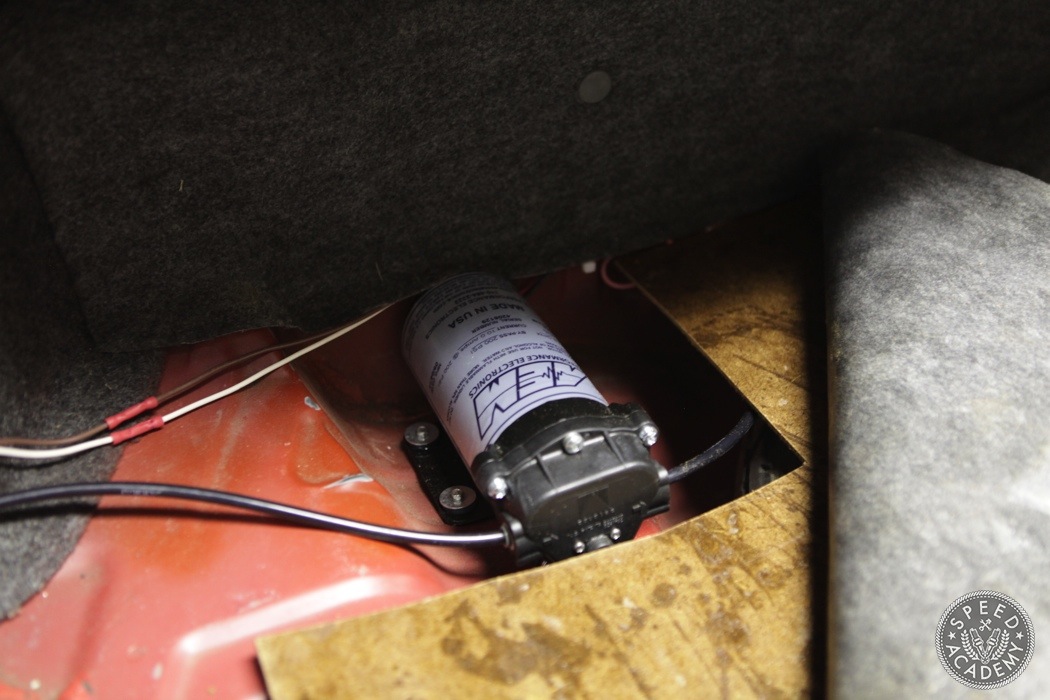 I found a little nook next to the spare tire that fit the pump like a charm and would actually let me cover it with the trunk's carpet.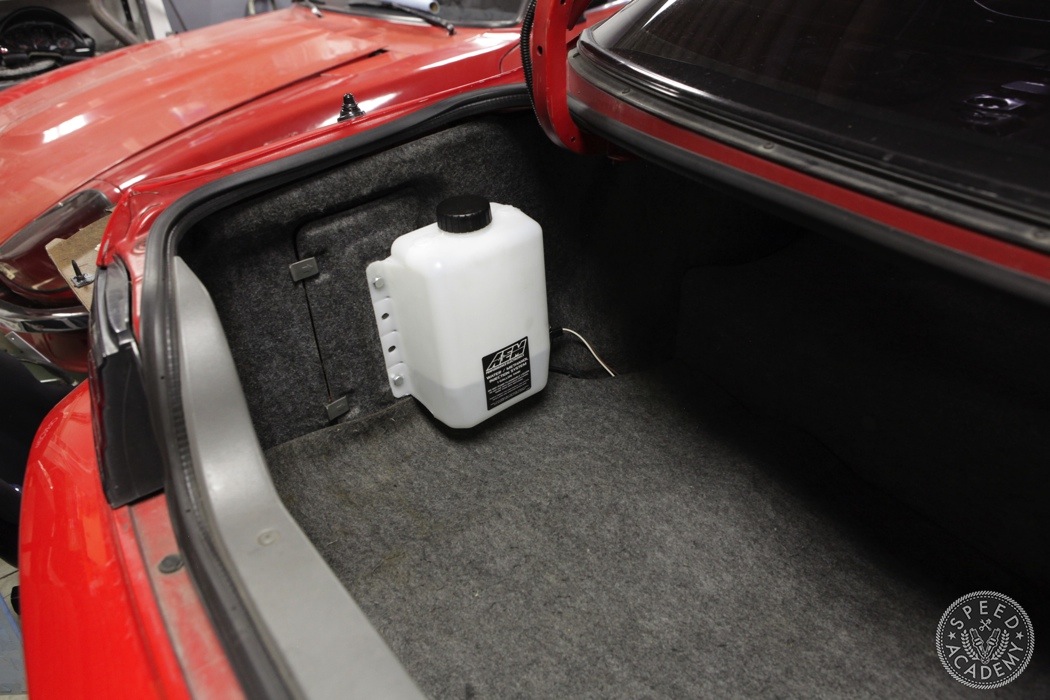 My intention was to make this install look as low-key as possible and after all was said and done, the only way you'll know there's a water/meth system in the car is by the tank in the trunk. Everything else is hidden. Just the way I like it.
Next up, it's dyno time to see how much more reliability the water/meth injection system provides… And we may try to squeeze a few more ponies out of the system because you know, that's what the modification game is all about!