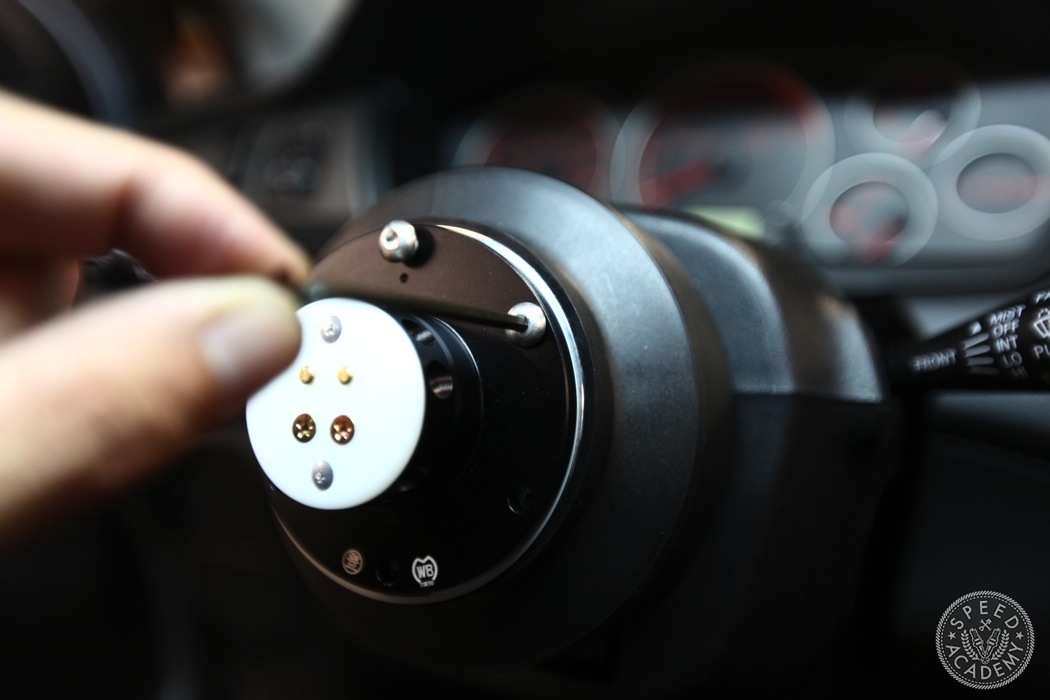 Once the quick release is in place (and lined up properly with the hub), you'll want to tighten everything down. Don't go too crazy here because these allen screws can actually strip easily if you over torque them.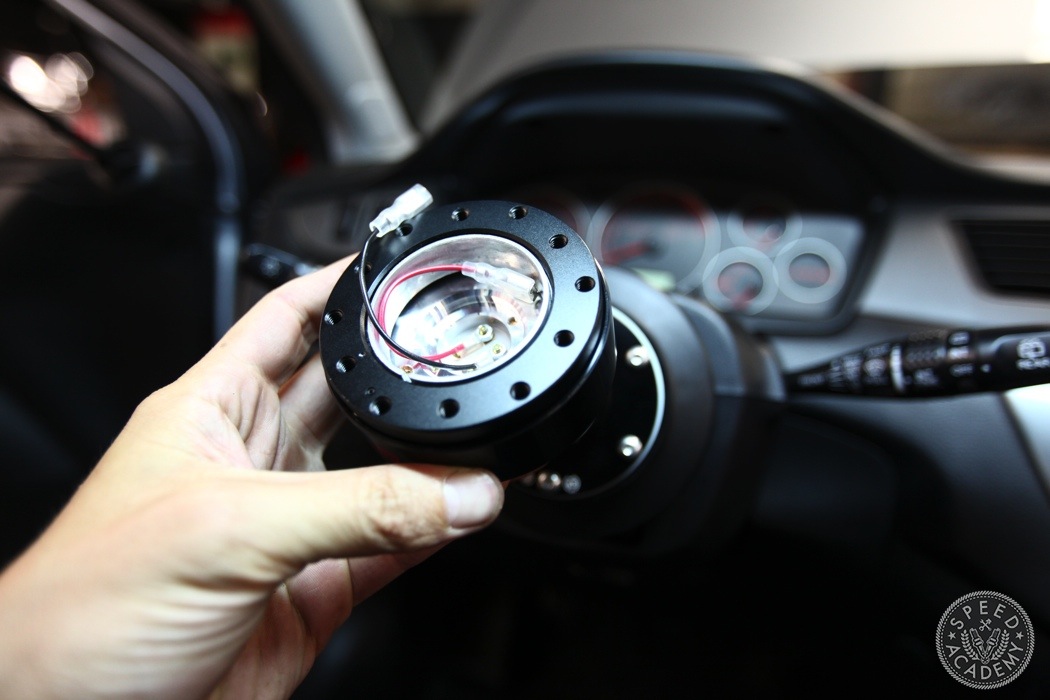 You can pop the wheel side of the quick release onto the hub and make sure that everything lines up.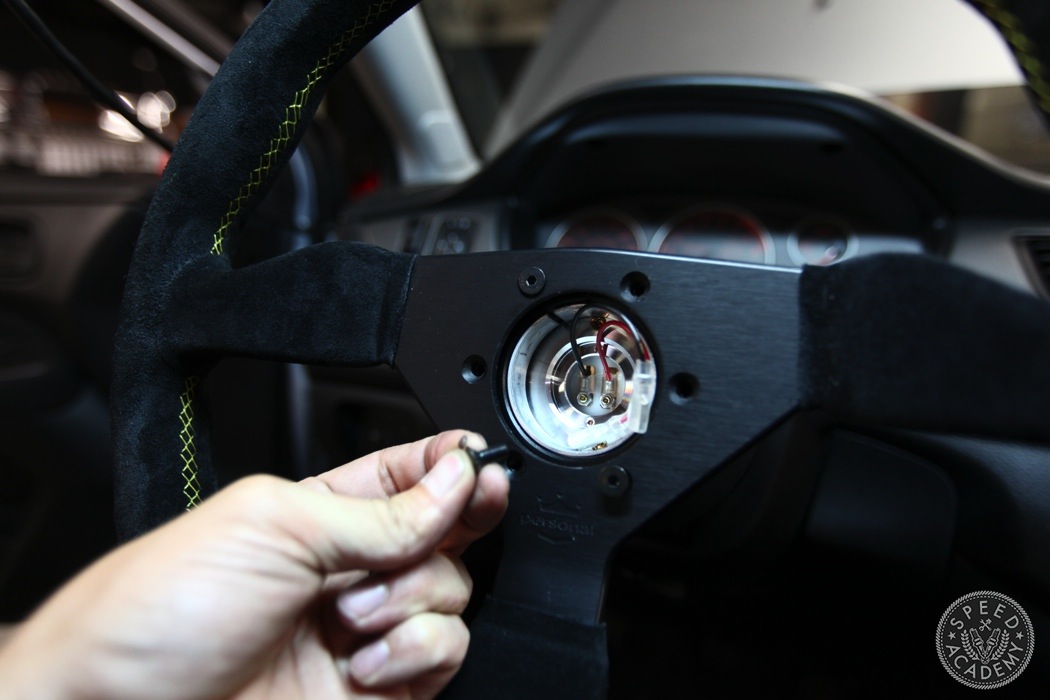 If the wheel is on straight then the next step is to secure it to the quick release.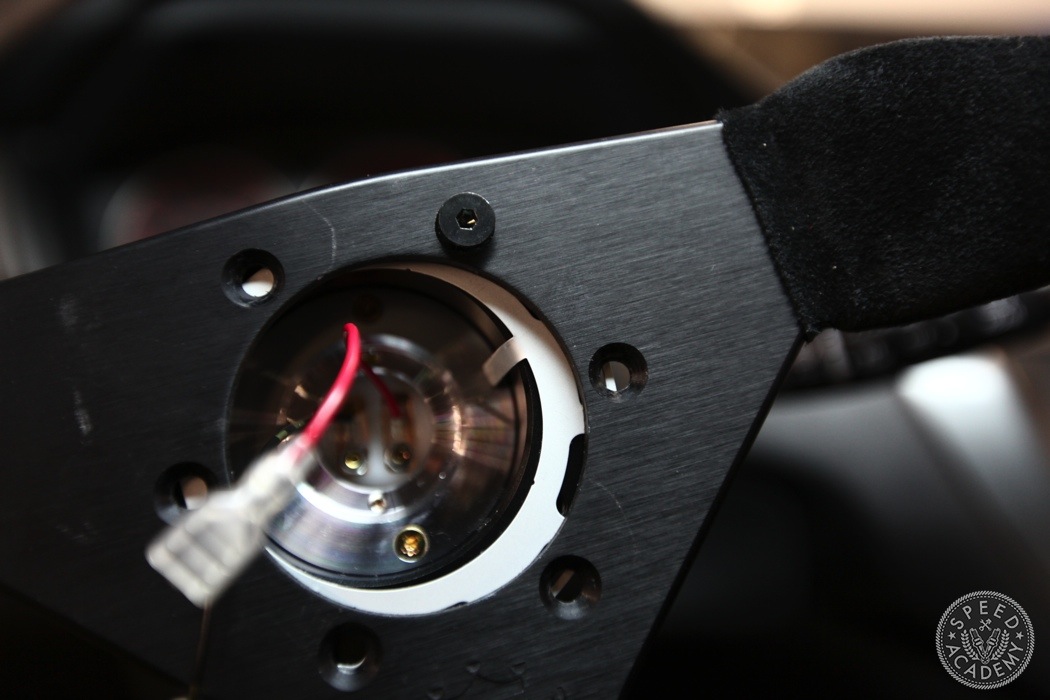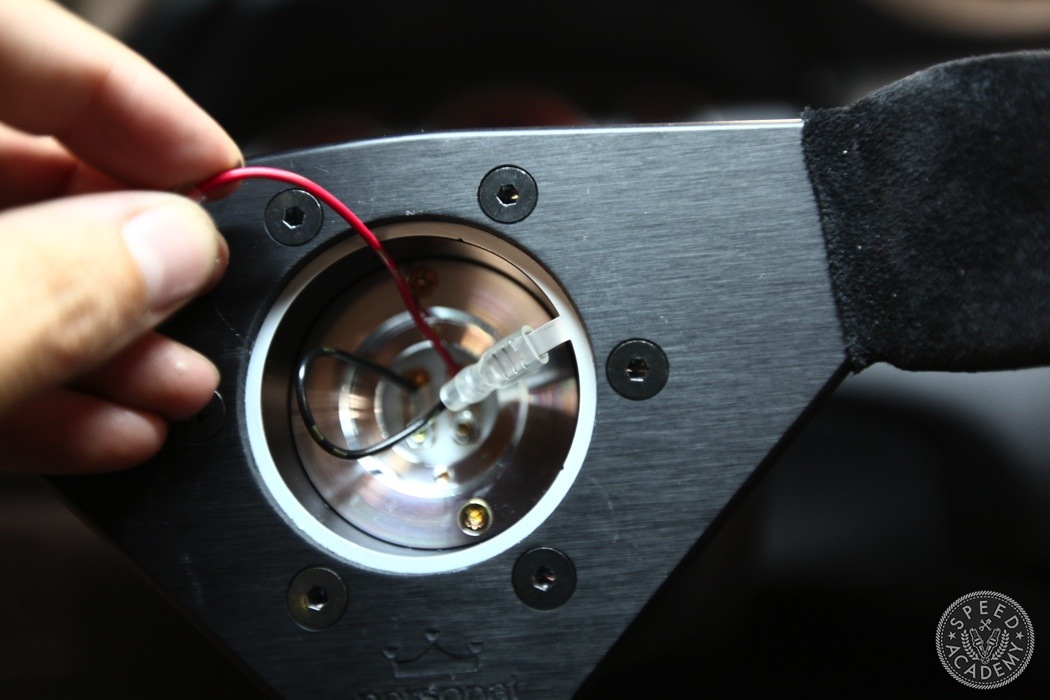 If you've ever wondered what that thin metallic ring that comes with your hub is for you can see it in use here. It has a tab for a spade connector that is wired to the quick release and provides the chassis ground for the horn.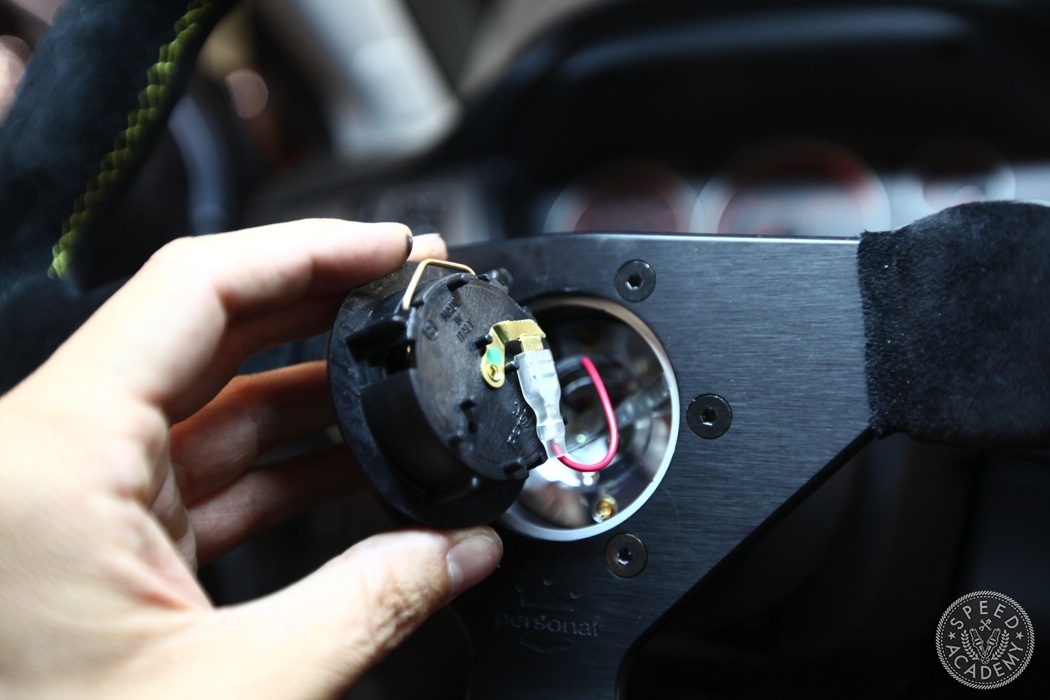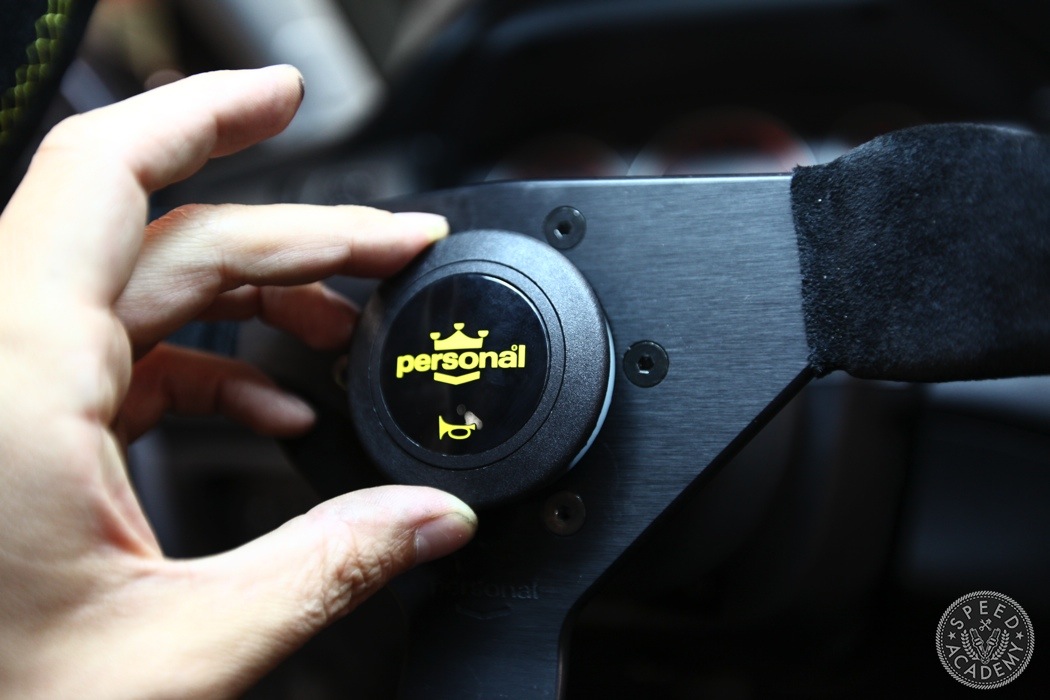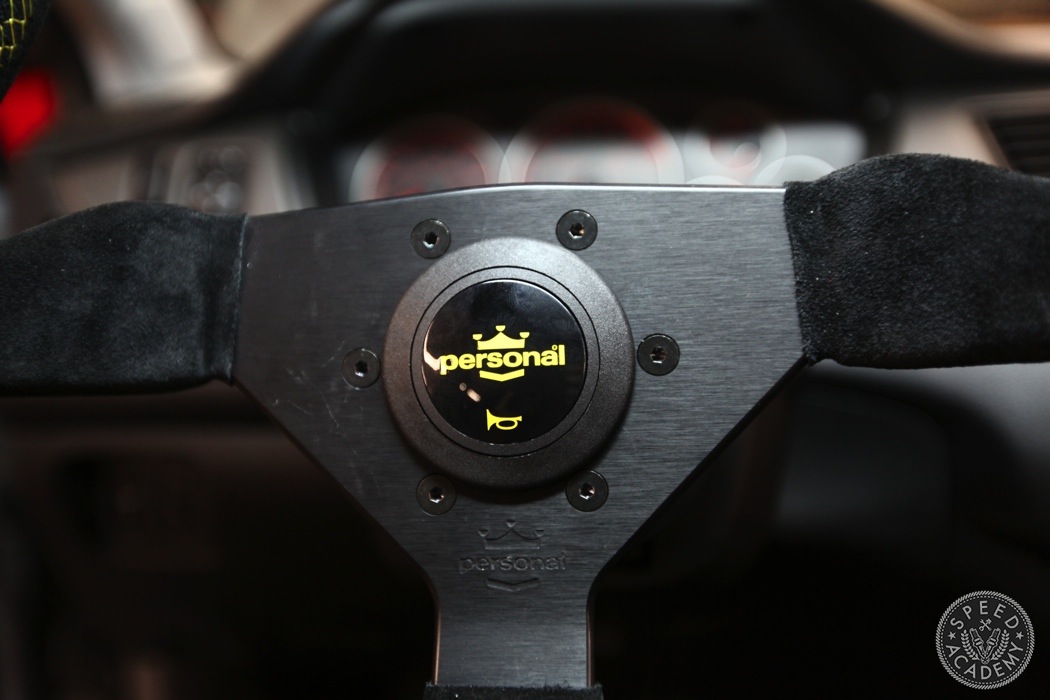 The final step is to install the horn. Hook up the last remaining wire and then press the horn into the center hub. It's a snug fit so don't be shy about it.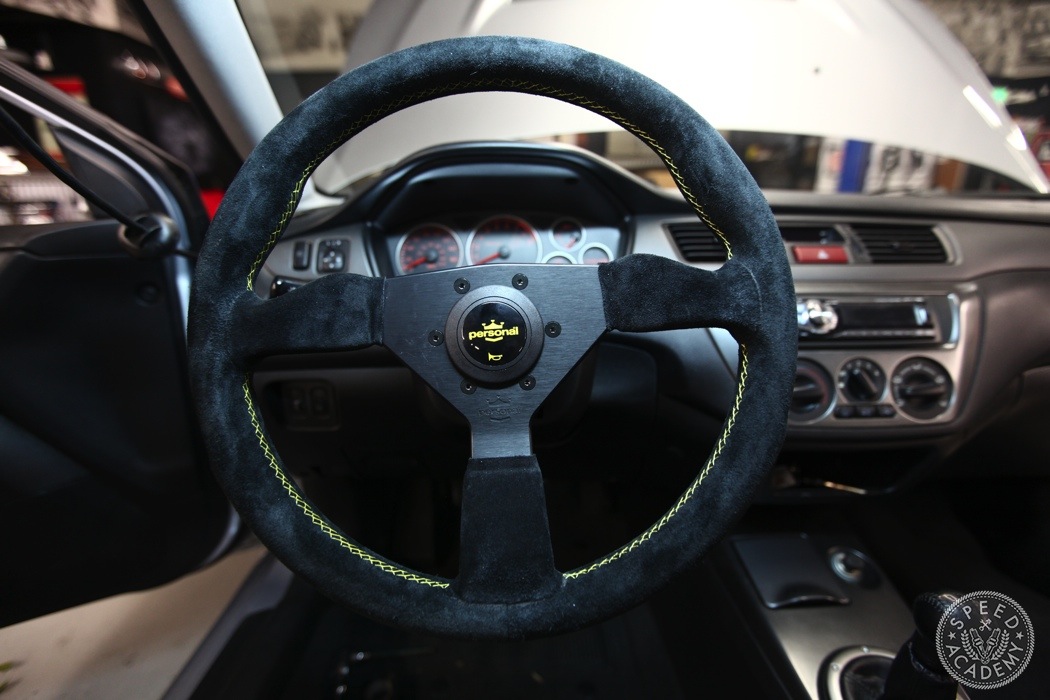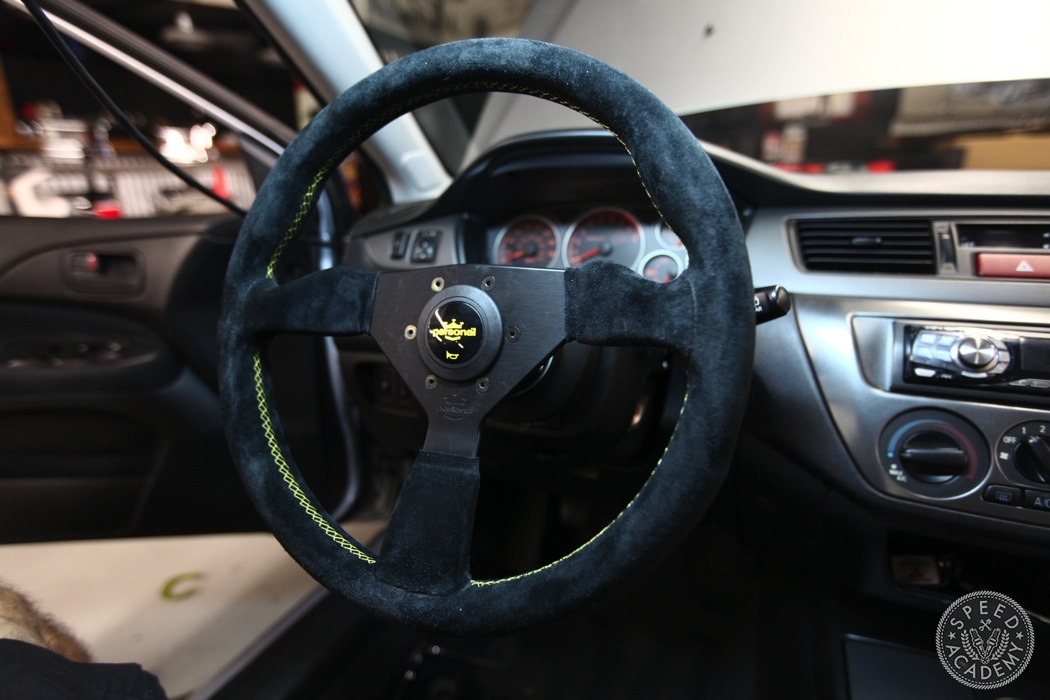 And there you have it. Your aftermarket steering wheel install is complete. Sure does look much better then the stock wheel doesn't it?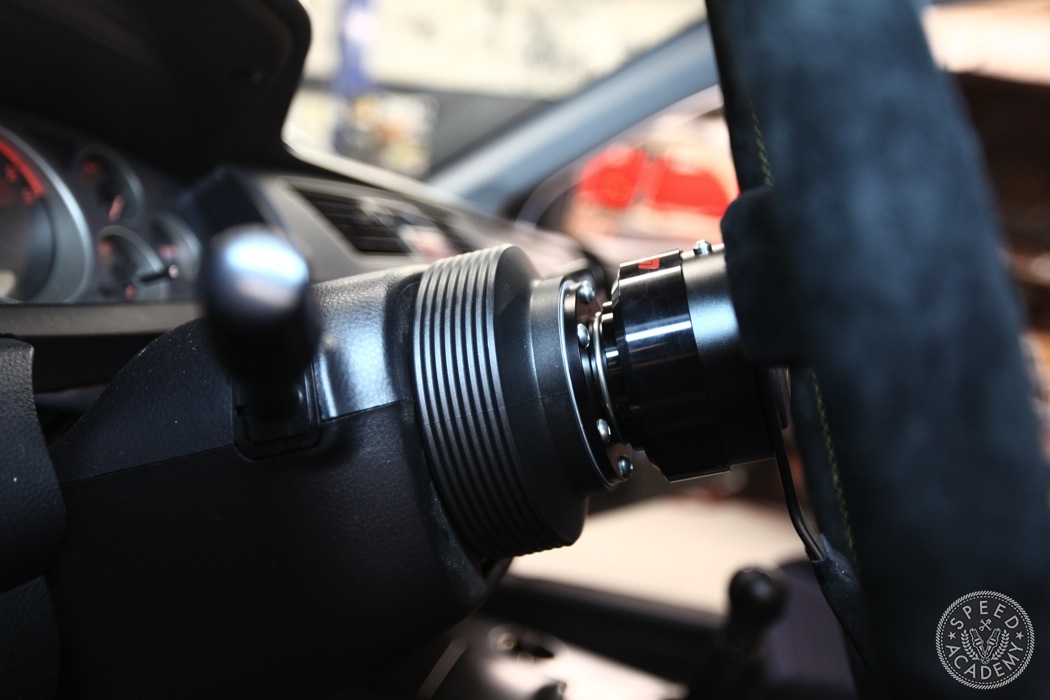 Here's a good look at how far the hub and quick release extend the steering wheel. Just the way I wanted it. I've tested this setup at the track and it works just as I intended. No more cramped seating position for me!
While all vehicles are different, the installation of an aftermarket steering wheel should be very similar to what I've shown here. Pretty much the biggest obstacle is always getting the horn to work and a lot of young tuners simply skip the step but trust me, I highly recommend it on a street driven vehicle. You won't realize how important it is until you're missing one.