If you reference my Euro headlight conversion post you'll get an understanding why the entire European conversion on the e28 is such a coveted swap. If you're too lazy to click the link then I quickly repeat myself. The US bumpers are massive, over-bloated, pieces of metal scrap that add unnecessary bulk to what is otherwise classic BMW styling of the 80's.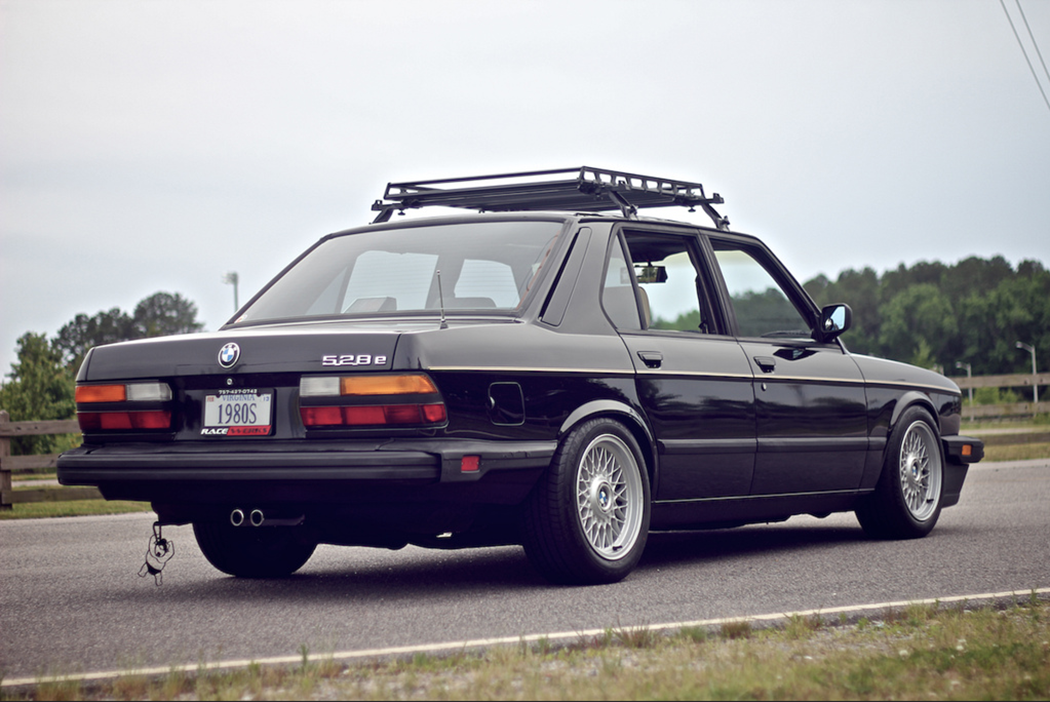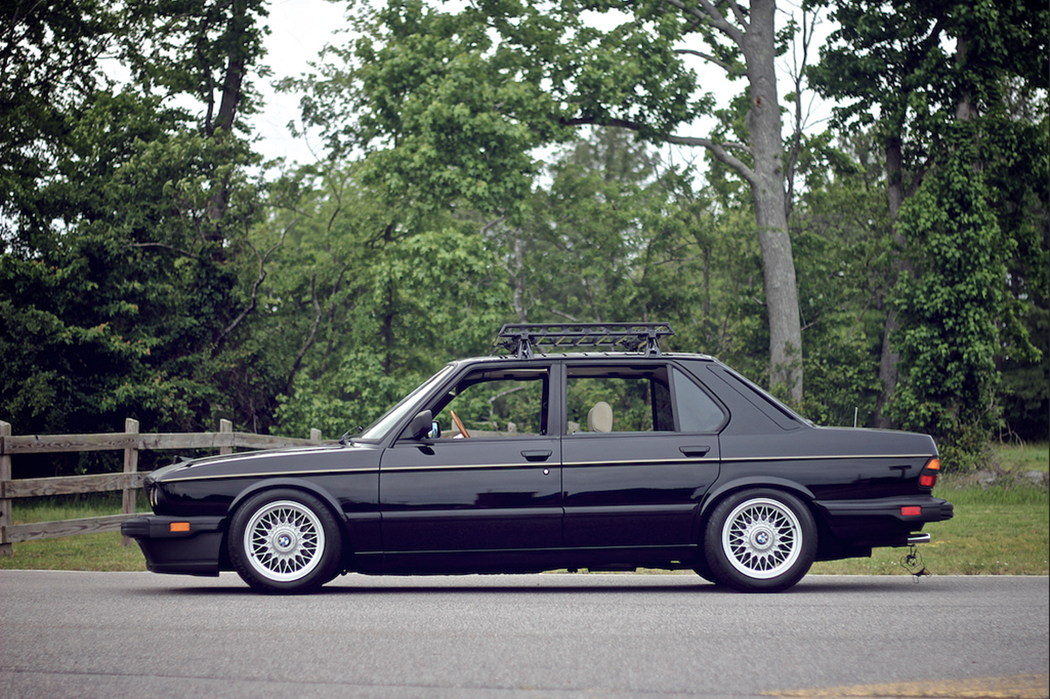 That's not to say you can't make the US spec bumpers look decent. A photographer that I've worked with in the past, Jared Houston, owns the e28 pictured above (he also took the photos). What he has done is tuck the US bumpers into the bumper trim giving the e28 a more streamlined look. This mod is free and much less time consuming than the Euro conversion but I'm a sucker for thin bumpers and clean body lines.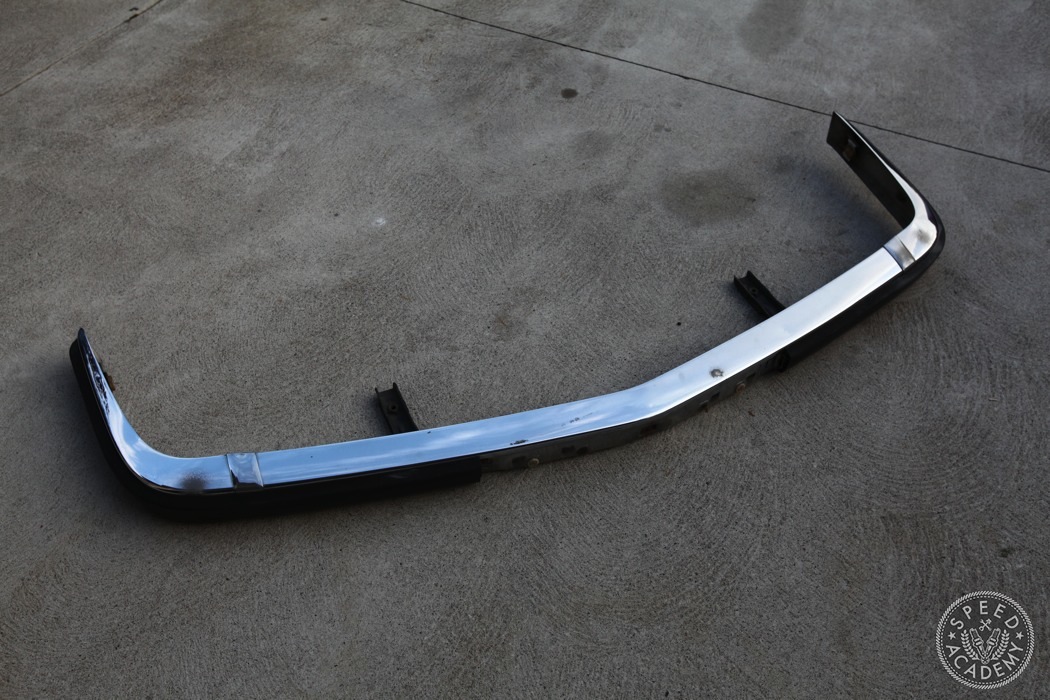 Your first problem is going to be sourcing the parts. Much like the Euro headlights, the bumpers have to come from somewhere outside of North America but unlike the lights they don't pack up easily into a box so finding someone who is willing to ship such large items for a reasonable amount of money can be difficult. I was fortunate enough to find mine from a seller in the US that had bought and imported a bunch in one shipment. Mine weren't terribly expensive, I paid over $600 (plus shipping) for both the front and rear but when you consider the value of most e28s is around $2000-$5000 then it's a significant purchase.
The bumpers are obviously used so don't expect them to be in perfect shape. My front one had a bit of chrome fading but was in good shape overall. The rear not so much, the mounting tabs were rusted away and it was dented on one side. I wanted a cleaner version but they come up so rarely that you just have to jump on whatever is out there. I should mention that you can find near mint examples but expect to pay easily in excess of over $1000 for a set.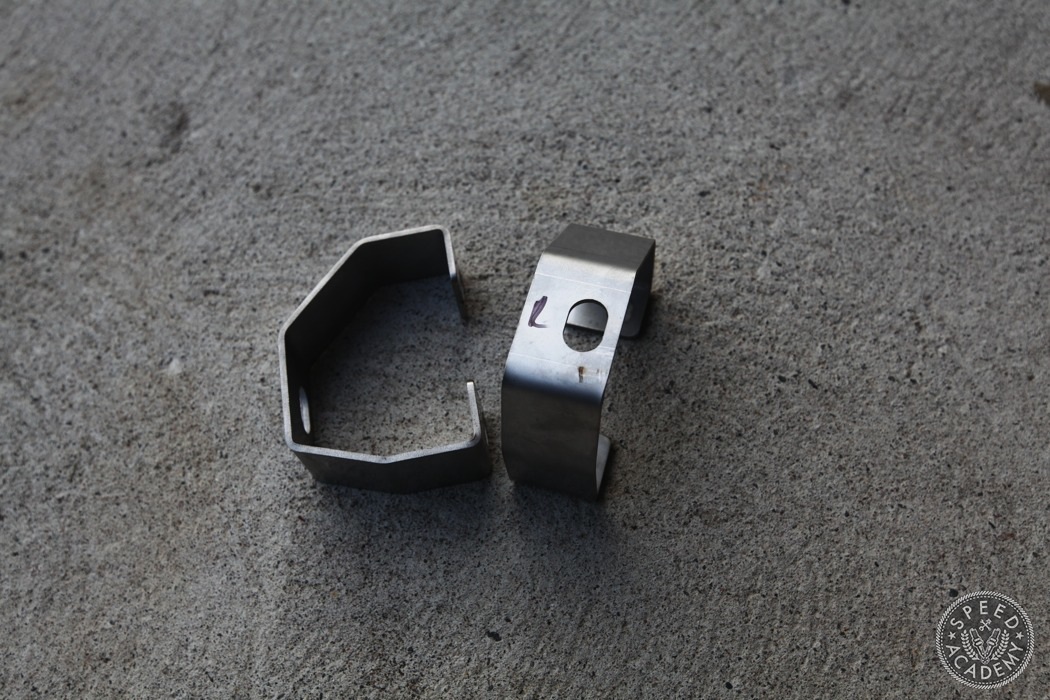 While the rear euro bumper attaches with its OE hardware and minor modifications, the front is a different story. You'll need either cut the chassis up to mount the euro brackets in place, which in my opinion isn't worth the time and effort when there's a bolt-on solution available. These two simple brackets allow the Euro bumper to bolt directly to the US support beam with zero fuss. You can get them from a great European auto shop called Guten Parts + Service.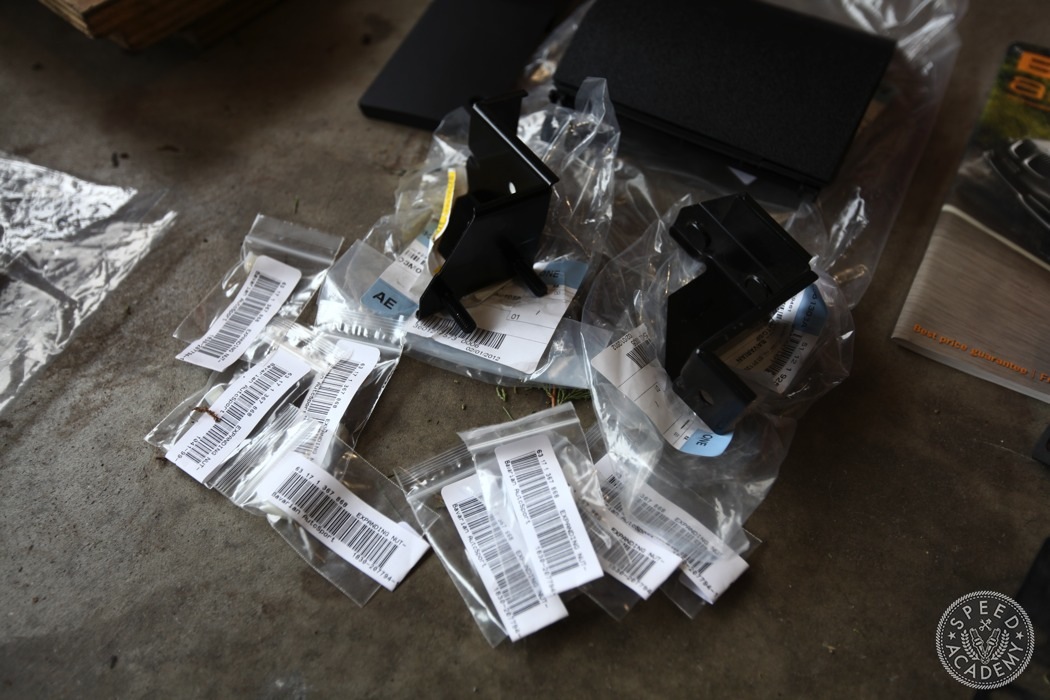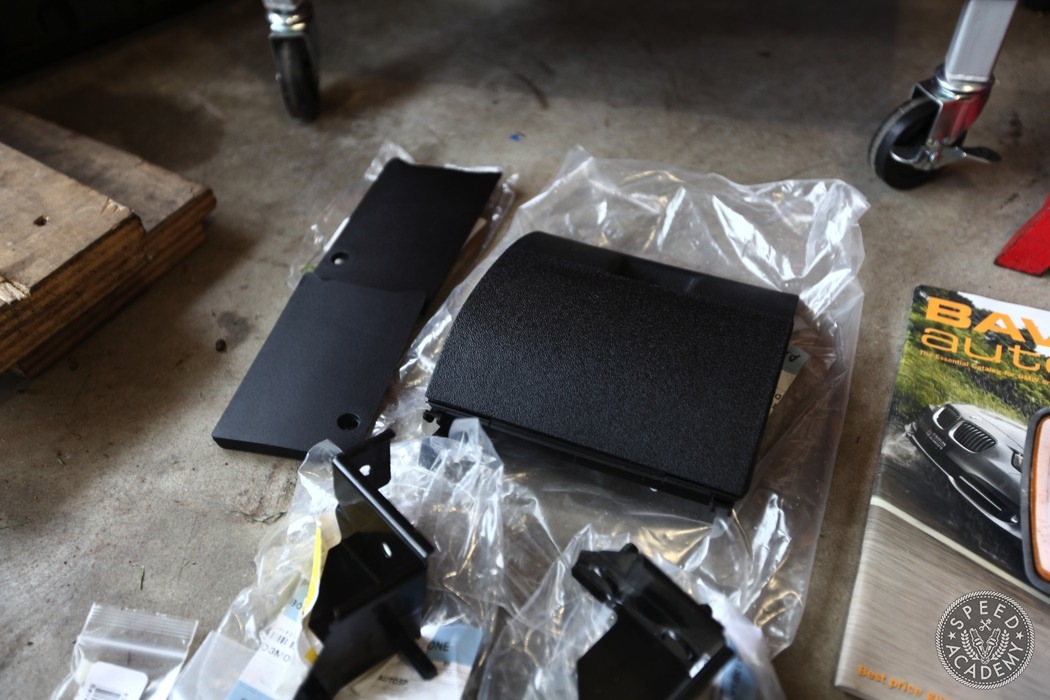 There's a lot of other miscellaneous trim, bolts, and brackets that you'll want to buy depending on how anal your are about the conversion. Thankfully BMW still has old stock Euro e28 parts and Bavarian Autosport carries a lot of those parts. I picked up new rear bumper brackets, fog light garnishes, and a host of clips for the Euro turn signals and fog lights.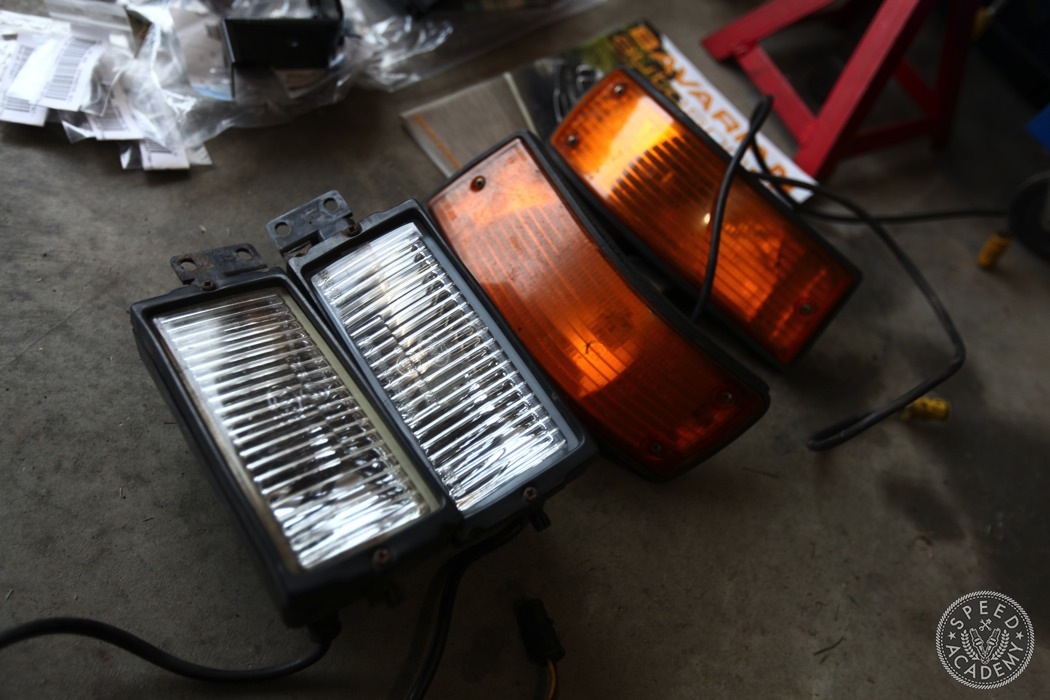 Speaking of, at the very least you'll need to buy the euro turn signals. The fog lights aren't technically needed but you're really going to skimp out on them now? I hope not. By now, Im beating a dead horse when I say that these aren't easy to source (especially the fogs) so snag em up as soon as you can. It took me a good 4 months to find all the parts needed for this conversion. It can be discouraging at times, just remember your European forum friends are the key to getting parts fast.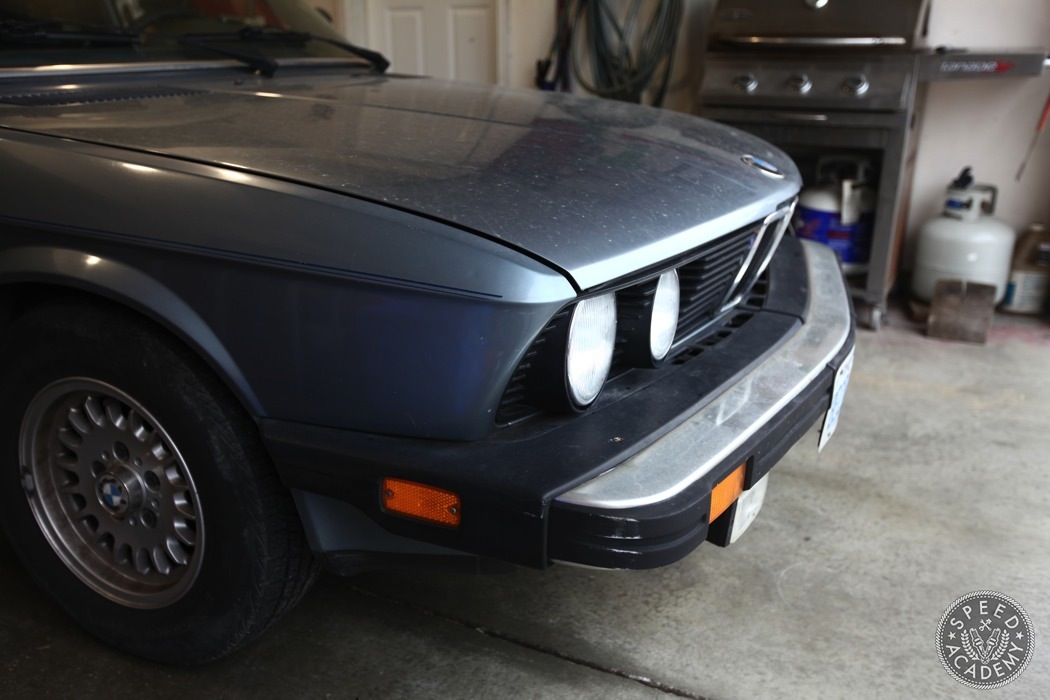 To get started, take one last haunting look at these bumpers and pat yourself on the back for taking the initiative to swap them. Good riddance!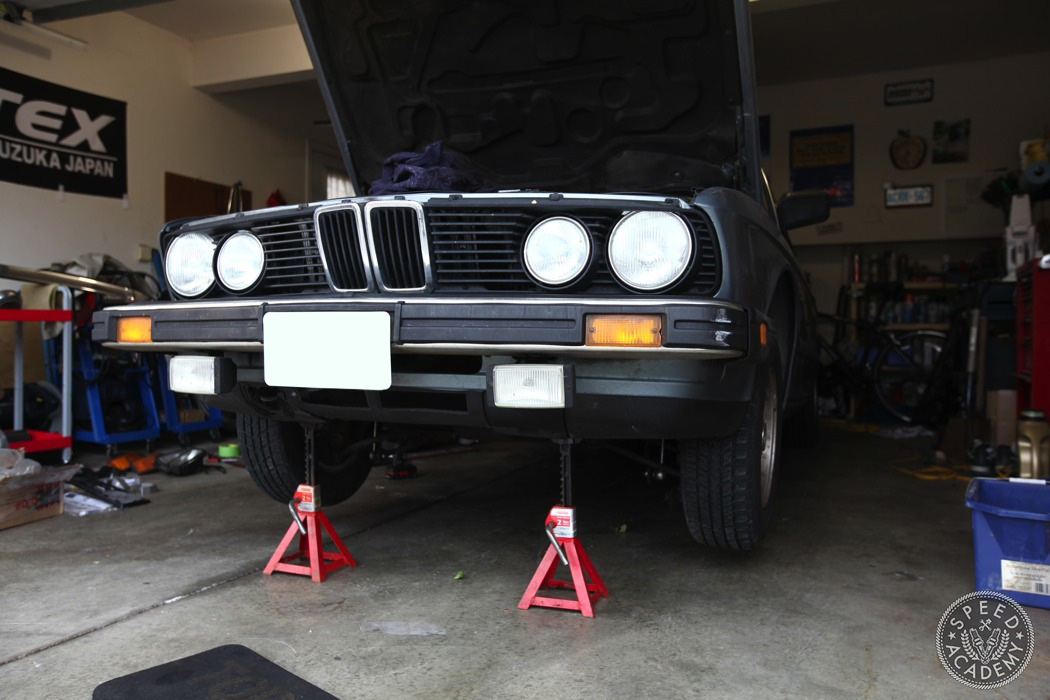 Raise the front of the car and get it on jack stands. We'll be taking almost the entire front end off so it's much easier to do so with it in the air.