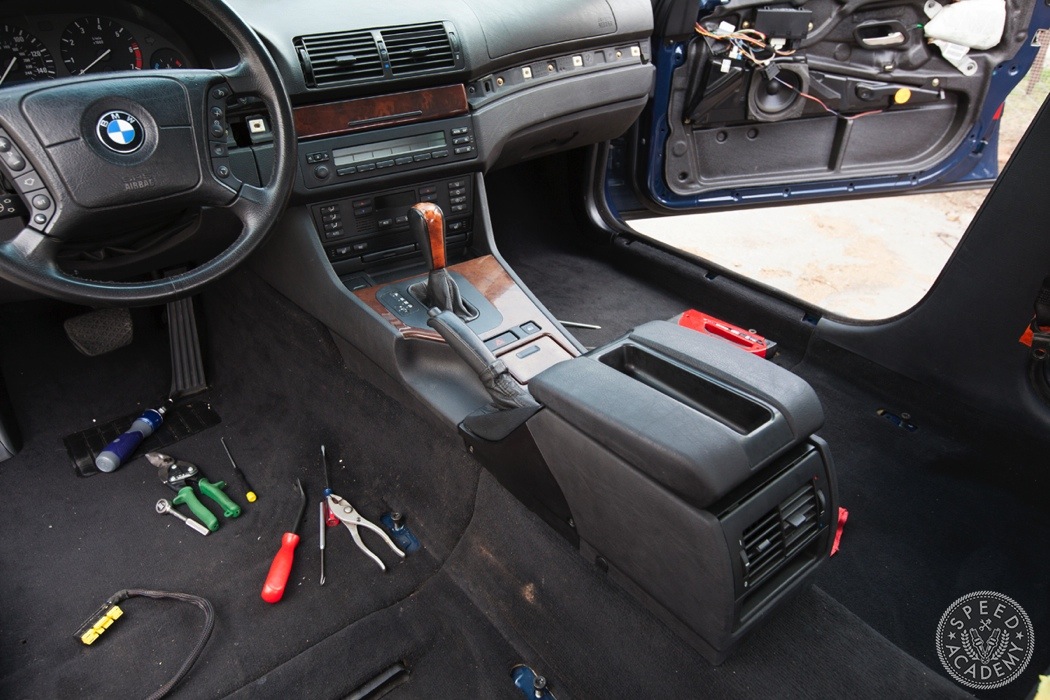 All the remaining trim and console accessories were fit up marking the completion of the front of the interior!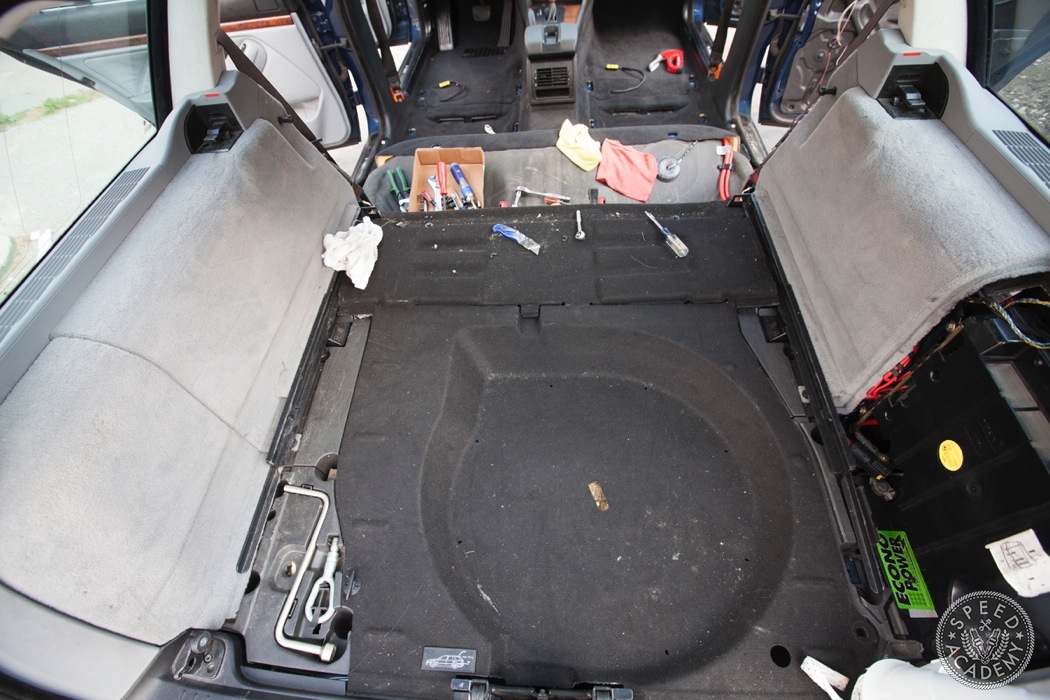 For the trunk and cargo area, the side carpeting, grey plastic trim, and some of the center section will all be replaced.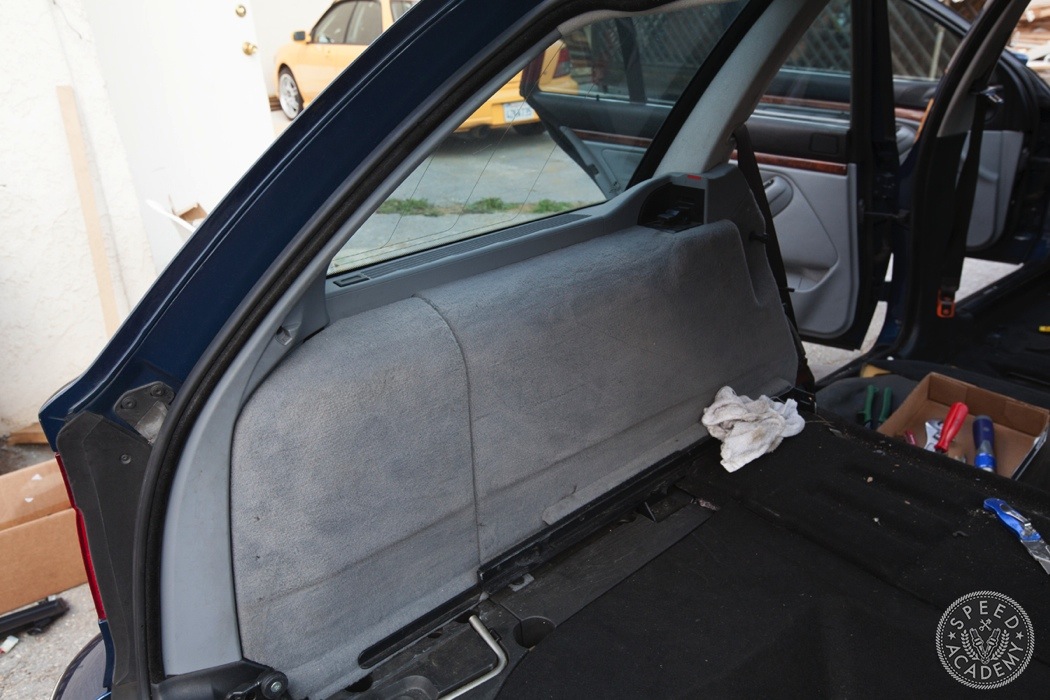 Most of this job is super straight forward, start with the carpeted pieces, once they are out you'll have access to the plastic trim pieces which are held on with either bolts and/or clips.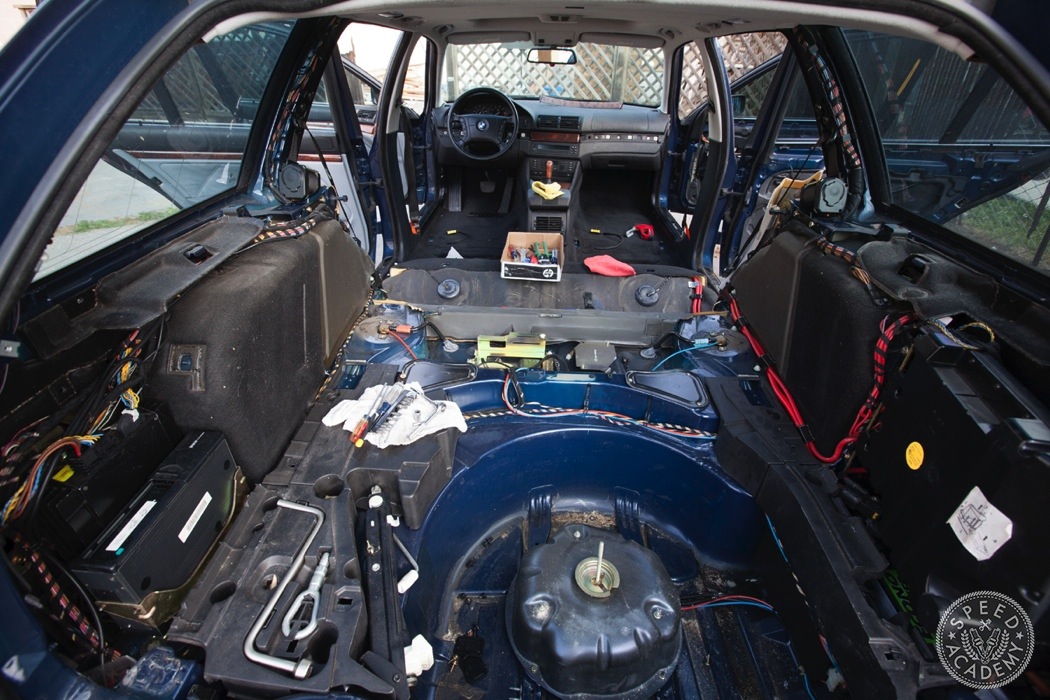 Before you know it, the trunk will look like this.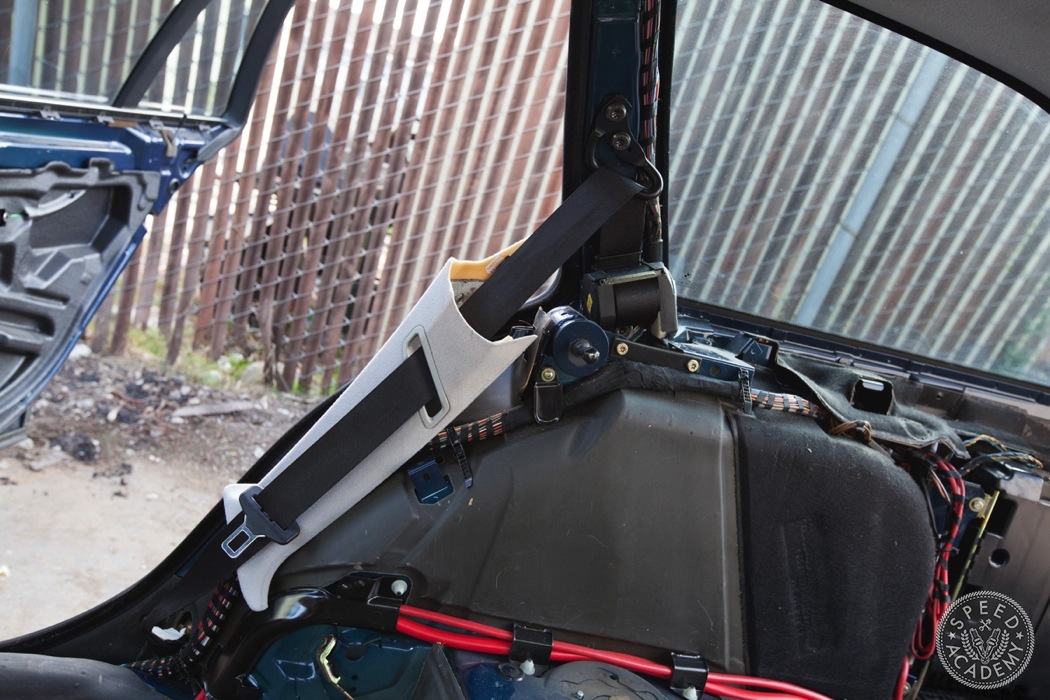 If you're replacing the seat belts now is the time to swap them over. As with the fronts, there are a few large bolts holding the belts in place but once they're loose the entire assembly comes off with ease.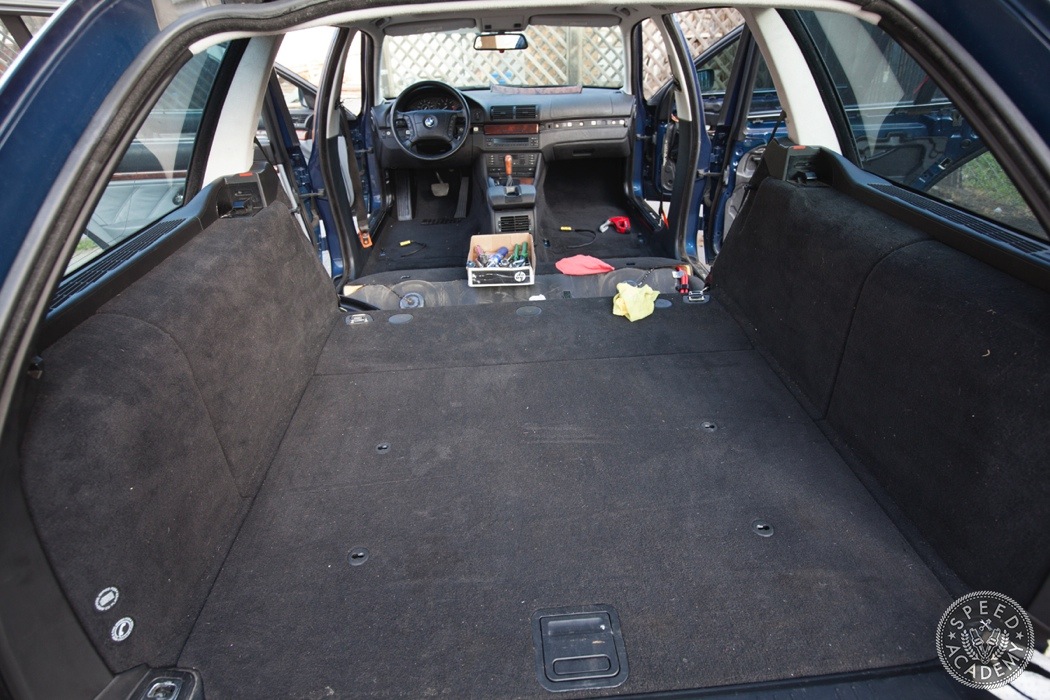 Then pretty much like it all came out, the black parts and carpeting go back in the same way. Since my grey setup had a cargo tray that slid in and out and this one didn't it actually made for a much cleaner look and a little more space so that was a bonus.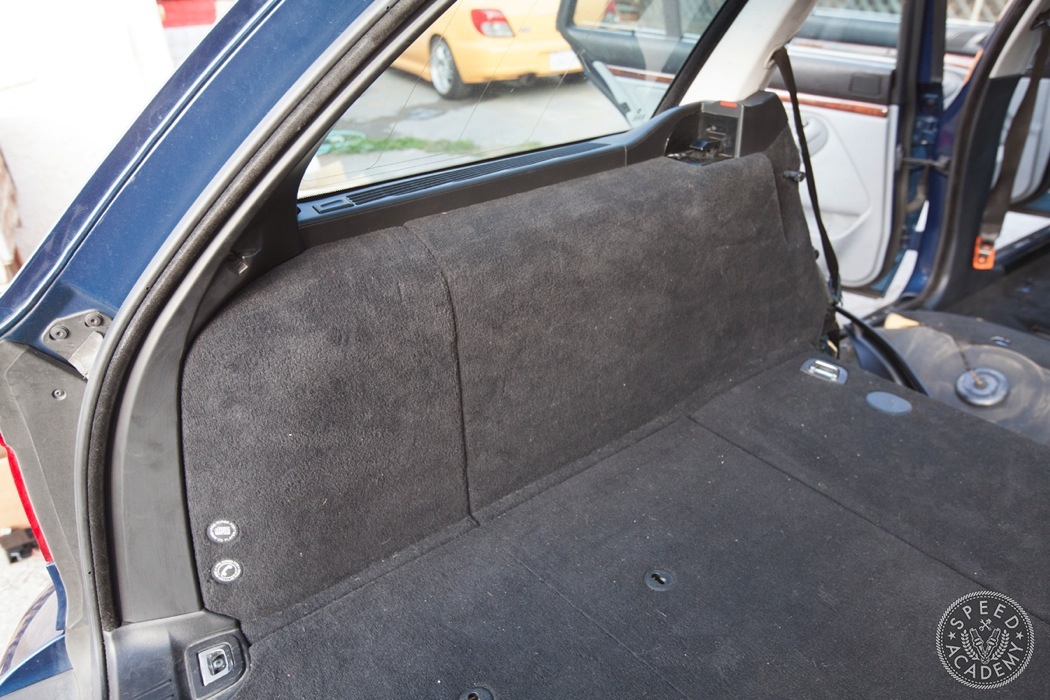 I apologize since I failed at taking photos of the rear lift gate plastic trim swap. Like everything else though, it's a fairly simple job, the only tricky part is removing some of the plastic around the wiper assembly but otherwise you won't have any issues. If you don't have those panels then I'd suggest leaving the liftgate as is and keeping the rear pillar plastic plastic trim grey as it actually looks decent. I contemplated leaving it but since I had all the black pieces my OCD took over and I installed them.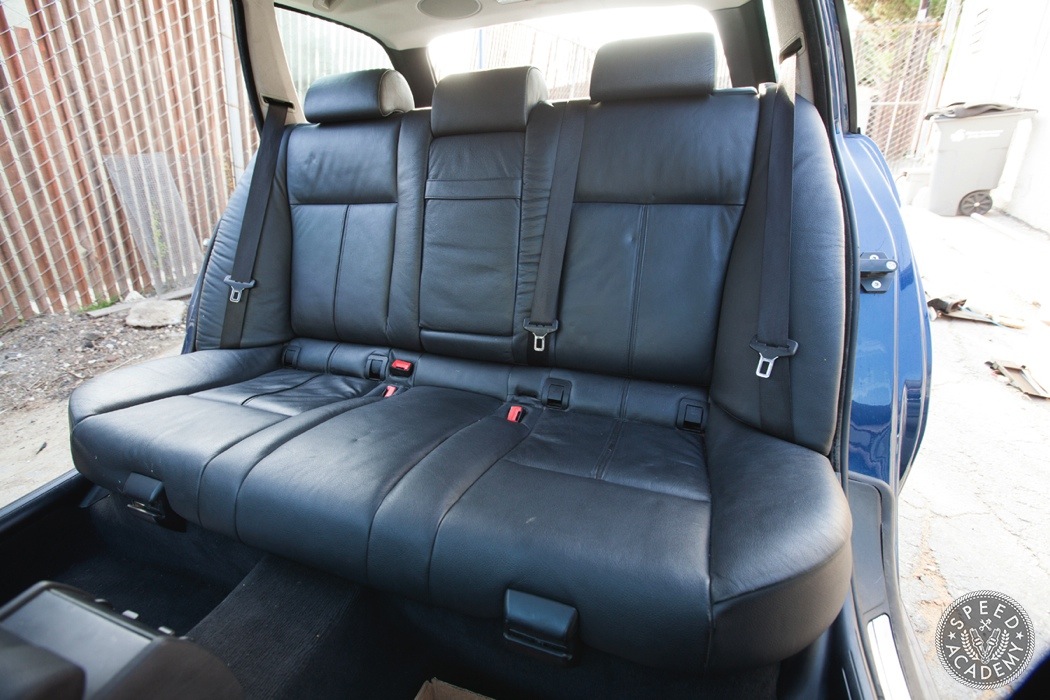 The rear seats can now be fitted, don't they just look so much nicer then they grey ones!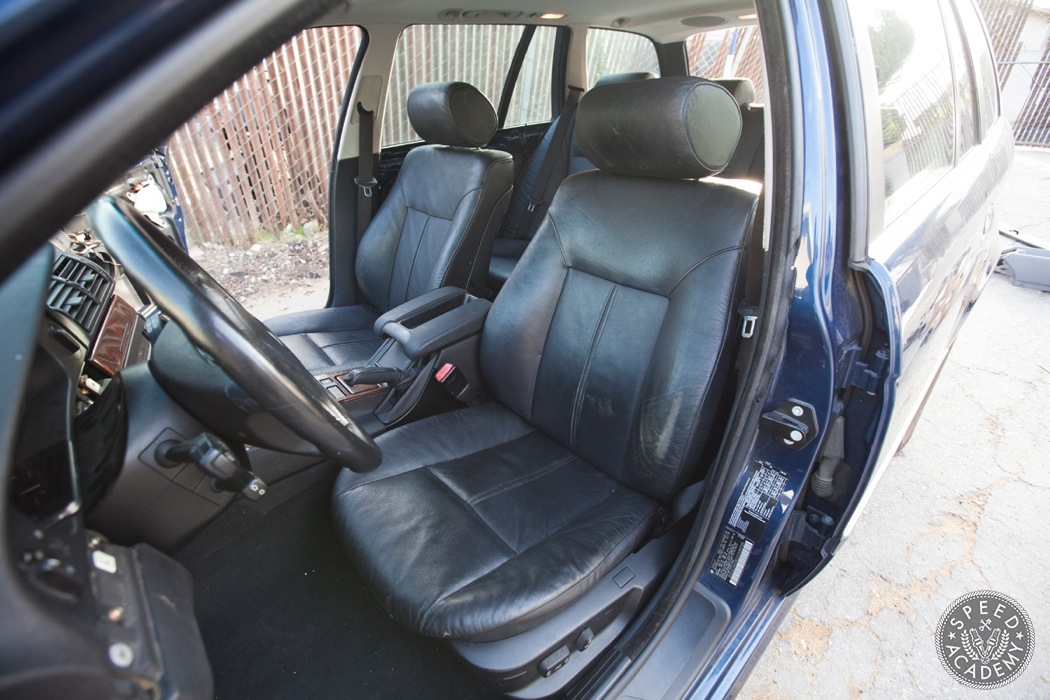 And then finally the fronts can be bolted back in as well.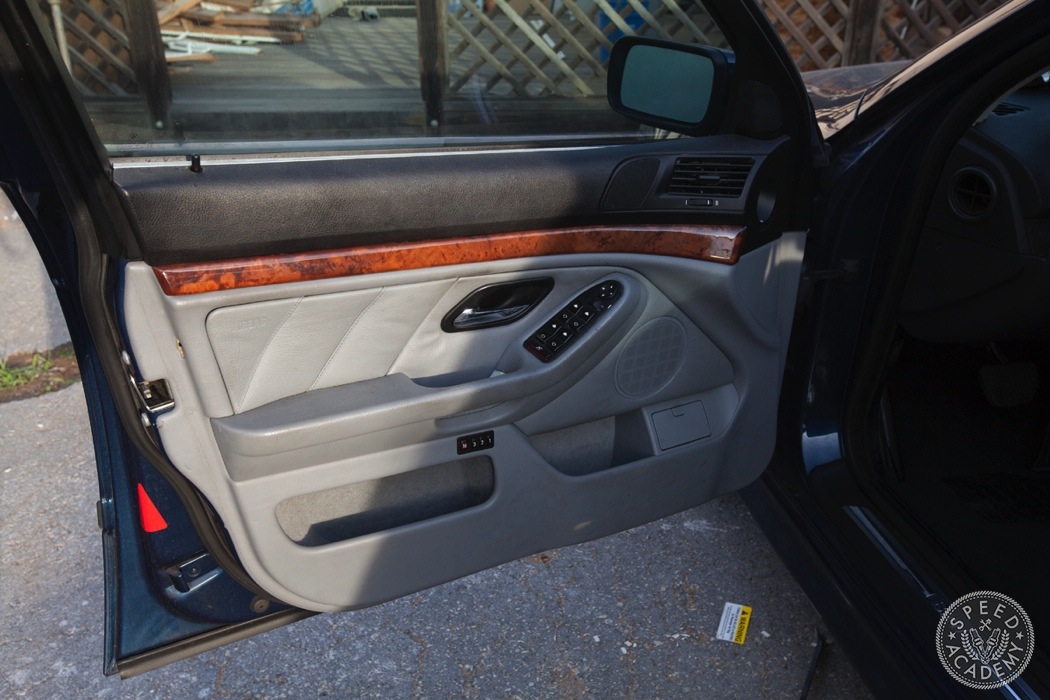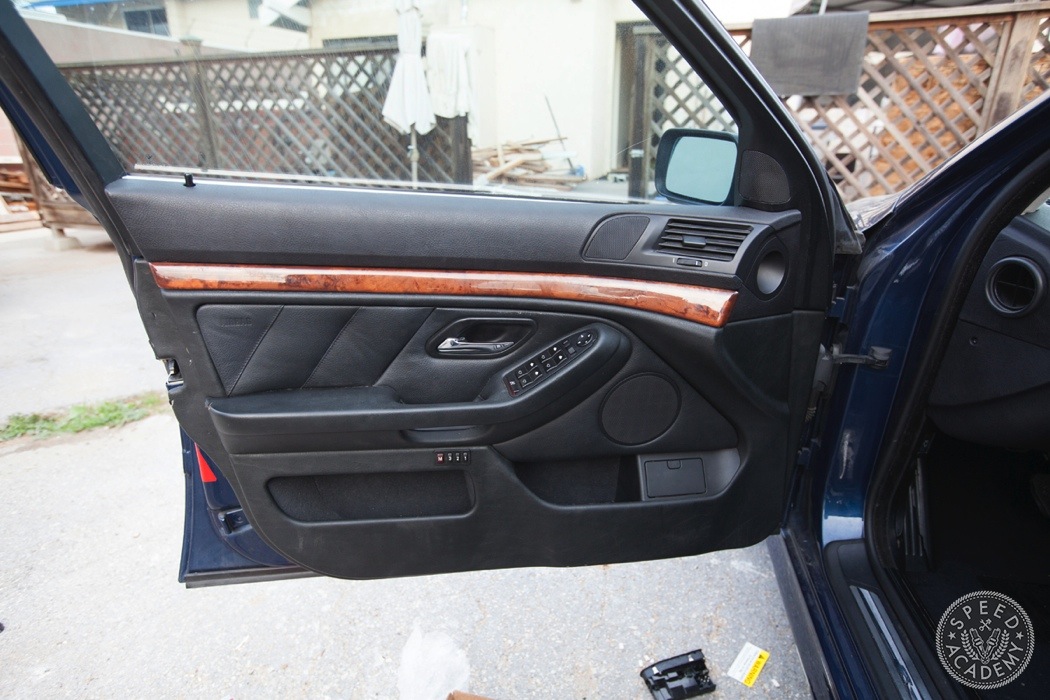 Last but not least, the black door panels can be swapped over completing the job! There are only a few screws to remove then the rest of the panel is held on by clips that pop off if you pry underneath the door card with a trim panel tool.
Even though this interior swap requires you to rip apart pretty much the entire inside of the car, as I've shown it's not that difficult and if you take your time and more importantly keep tabs of what screws and clips go where then you'll be done in no time with very little hassle.
If you're working on an E39 sedan doing this swap, the procedure will pretty much be the same until the trunk area but even then it'll still require removing the same side panels (just a different configuration) and center section so you should have no issues with it.
Good luck with the swap and if you have any questions or comments don't hesitate to leave them below.