The journey of building a project car can be pretty strange at times. Life goes through the motions, our situations and priorities change, resulting in a need to make sacrifices. This was no doubt the case for me when I decided to part ways with my beloved S13 project back in the fall of 2012.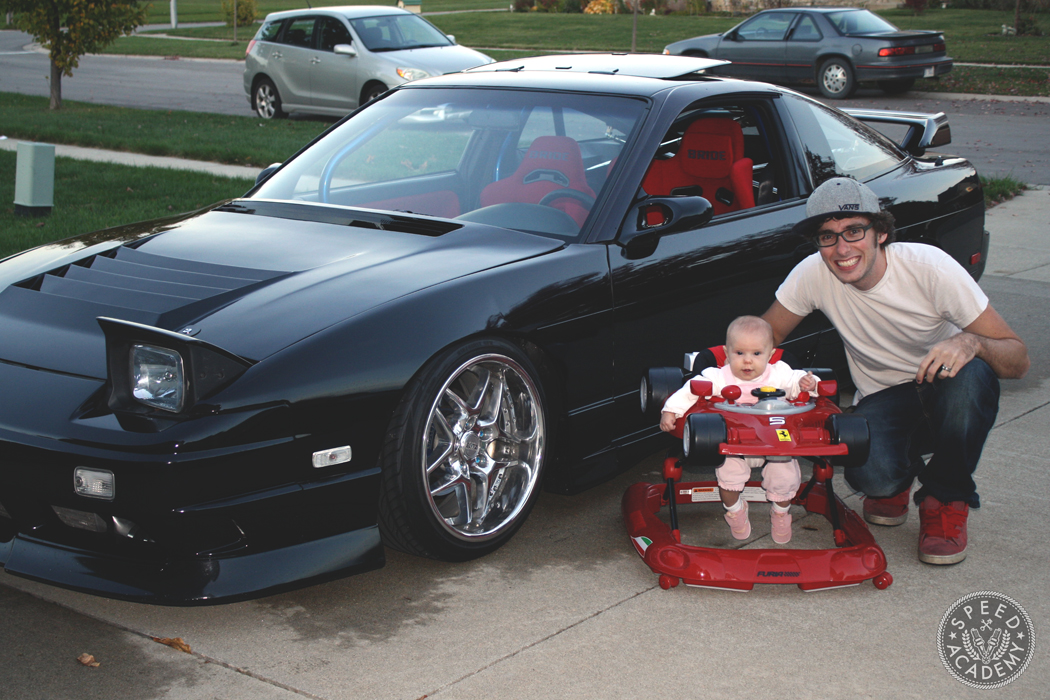 After more or less building the S13 from the ground up for a span of four years, my life had changed a bit. I had gotten married, purchased a house, and started a family- not exactly the ideal environment for a project car build of this caliber, let alone one that was essentially a two-seater.  These thoughts combined with the frustration I felt about certain aspects of the build at the time prompted me to part out the car, sell the bare shell, and move on to something a bit more practical that I could drive year round through the harsh Michigan winters- my Mitsubishi Evo VIII.
After driving and modifying the Evo for a while, I yearned for nights spent in the garage working on a more long-term build like my S13. The miles were racking up on the Evo, and it was difficult to enjoy tinkering with the car when it always needed to be running to get me to work the next morning. I decided to cash out while I could before the car hit 100k miles.
Enter the Lexus GS400 build. The 2JZGTE engine and sedan platform were definitely a step up from the previous S13 build, but it's safe to say that I bit off a bit more than I could chew. While I made great progress on the build and the time to install the drivetrain was drawing near, the "Supra tax" was beginning to wear on me. With my second daughter being born just after I purchased the car, I was feeling the pinch financially. I started to become discouraged knowing how much more cash it was going to take to complete the project to the level I had envisioned, and that's when I began to have second thoughts.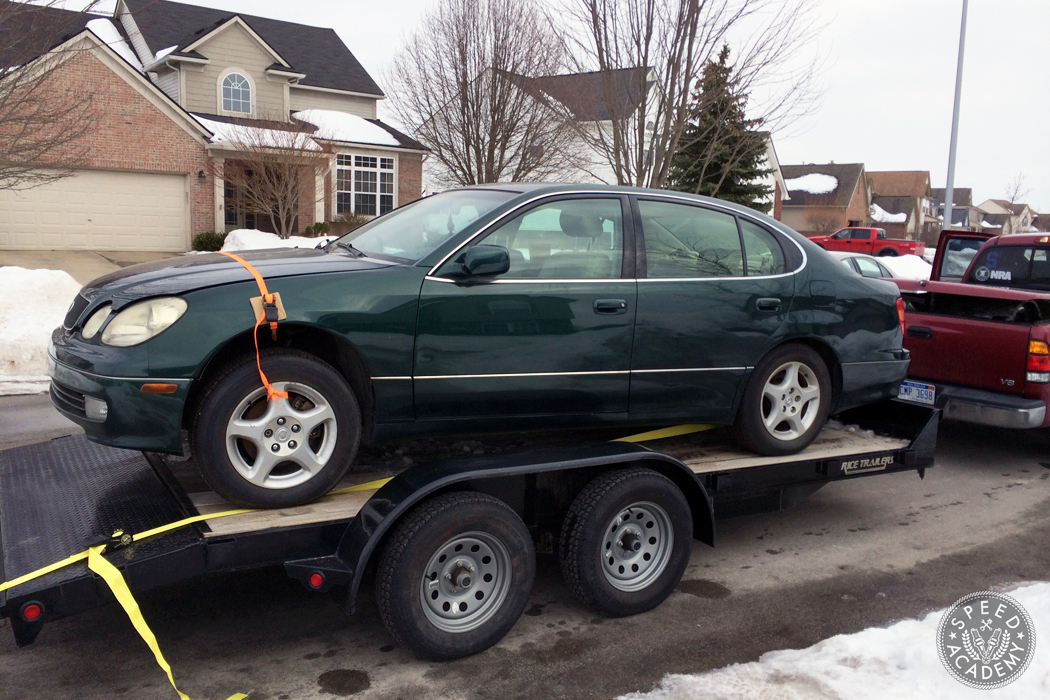 One night while I was at the grocery store, I got a text from my friend Tim asking if he could meet up with me to show me his new project. When I stepped out of the store (milk, bread, and diapers in hand of course), I was greeted by the most smashed up, rusted out S13 coupe I had ever seen. A bit puzzled why Tim wanted to replace his recently completed LS1 swapped FD with this car, he had me sit inside and fire the car up. My senses were greeted with the all too familiar scents and sounds of the unmistakable SR20DET. Overcome with nostalgia, I knew I had to have another S13. I don't know why the smell of a musty late-eighties interior and a turbo two liter running far too rich has that affect on me, but I was hooked all over again.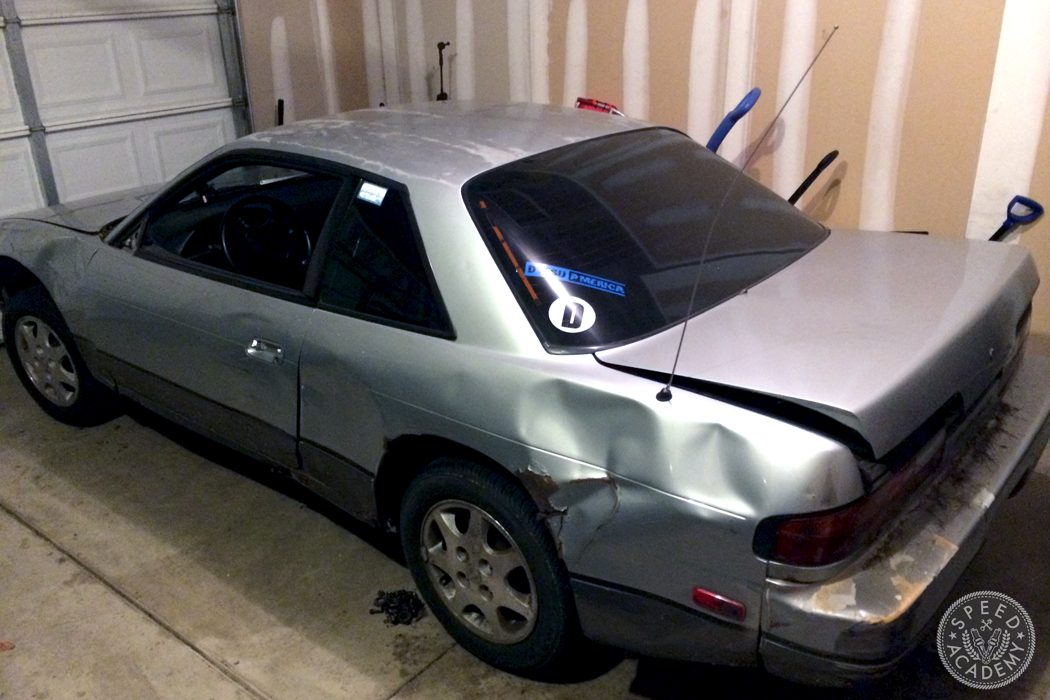 I ultimately decided that it was best to part ways with the GS project and began the task of parting out everything I had purchased. Thankfully, Speed Academy's own Peter Tarach sent his brother over to Michigan to fetch the 2JZGTE engine and transmission setup I had assembled, along with a number of other goodies, to be installed in his BMW wagon project. It's always a good feeling to see your parts go to the right people.
I was beginning to think it was time to take a break from project cars for a while until Tim contacted me and told me he had decided to sell the S13 he had just purchased in order to stick with his GM swapped FD. While the shell was junk, the car included a Kaaz 2 way differential, Tanabe coilovers, and a running SR20DET swap that made the cost of the car as a whole more than justifiable.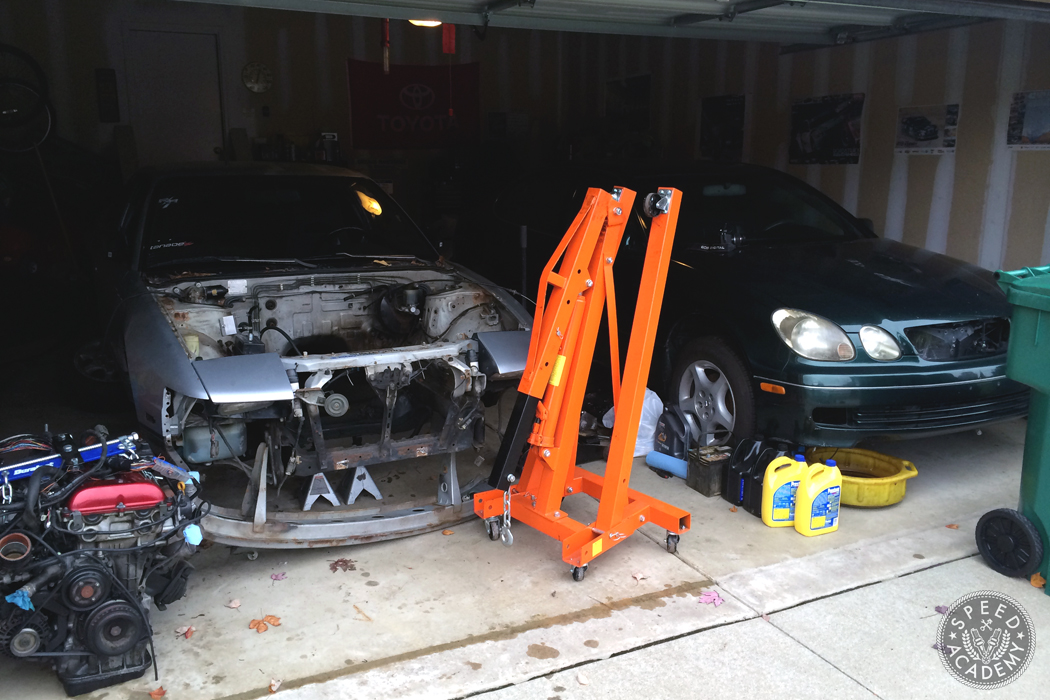 After agreeing to buy the coupe, the next task at hand was to find a suitable hatchback chassis to swap the engine into. I found a rolling chassis for a great price and had arranged to purchase it, despite the fact that it had a considerable amount of rust on the underside. However, the OEM paint and interior were in pretty solid shape. While it may not have been my old S13, at least it was similar.
Just two days later, I received a text from another friend Suraj- the person I sold my old S13 rolling chassis to. Despite previously telling me he would probably never sell the car, he told me that he had changed his mind and that he wanted to sell the car to me if I wanted it back. I couldn't believe my luck and immediately jumped at the chance to have my old car back. We were able to work out a deal, and a short while later the Lexus project was gone and my garage was populated with two S13s: My very own hatch that I had sold two years prior, and the donor SR20DET swapped coupe.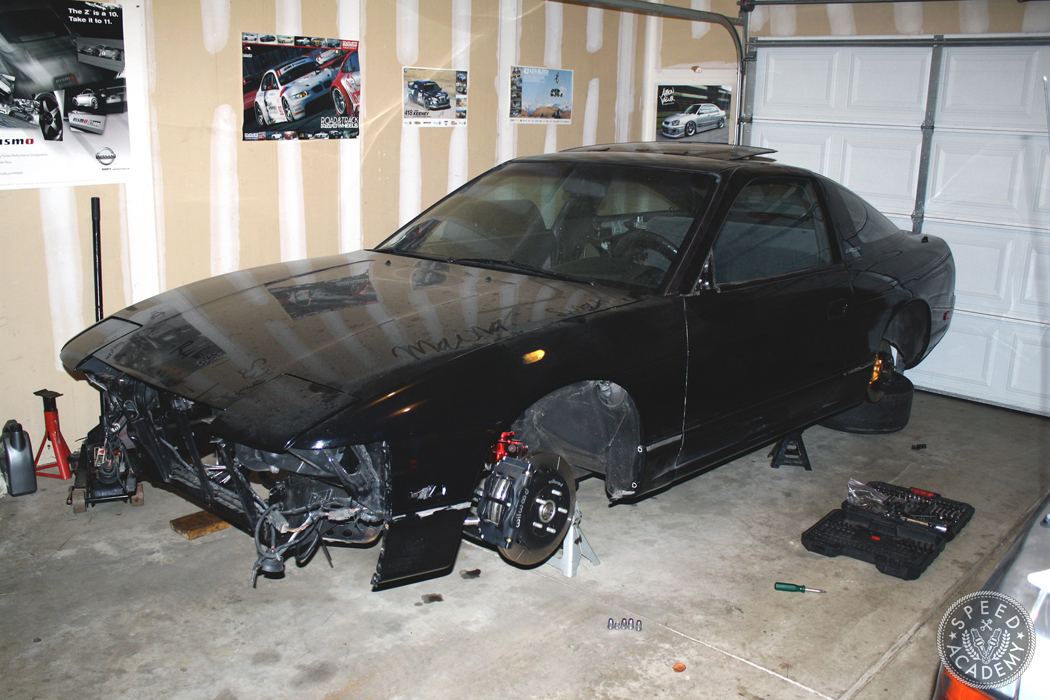 How is another project car going to solve the financial concerns I felt about the Lexus? Fortunately, I was able to get an amazing deal on both my old rolling chassis and the SR swapped coupe. The coupe came with the majority of the things I need to get the hatch on the road quickly and affordably. The SR20 and S13 platforms are much easier on the wallet than the combination of a 2JZGTE (big dollars to build the engine right) and a Lexus luxury sedan. While it might not seem like much of a difference, it definitely adds up fast.
But what about daddy-duty? Through the birth of my first daughter and the addition of my second, I have learned that it's still possible to continue on with your hobbies, though things might look a bit different than they once did. While my free time and budget are much more limited, I'm still able to devote a bit of time to working in the garage if I am willing to sacrifice some sleep in the process. It can be stressful at times, but it's better than nothing! And fortunately, my wife and I have a couple of four-doors that we can use to take the kids to and from daycare.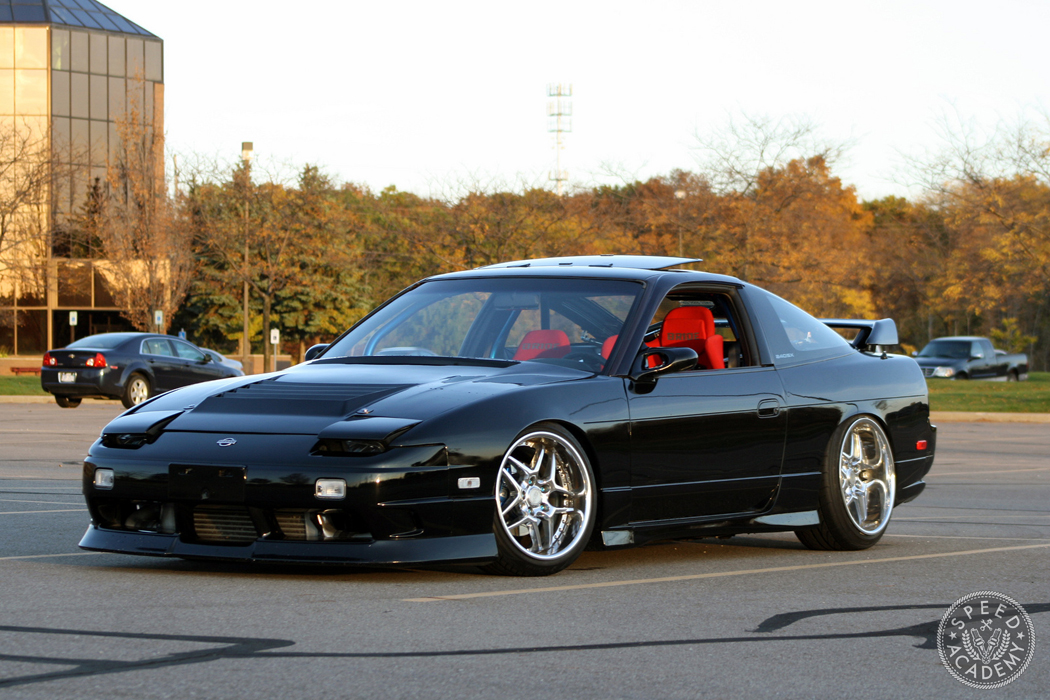 I had always envisioned my S13 being the car that stuck with me for the long haul, and later it became what I knew I would consider to be "the one that got away" when I was an old man. I'm beyond ecstatic to have the car sitting in my garage again and I'm really looking forward to climbing in and firing it up when the weather breaks this spring.
Stick around and follow along as I try to turn what remains of my previous creation into something respectable once more.