I was surprised to see that this engine still had the factory clutch assembly installed from over two decades ago- a pretty rare sight to see! The good folks at Turn 14 Distribution hooked me up with a Competition Clutch Stage II clutch assembly and lightweight flywheel to ensure that I don't have any drivetrain issues down the road. This should be the perfect street driven setup without being overly complex which is exactly what I am going for this time around.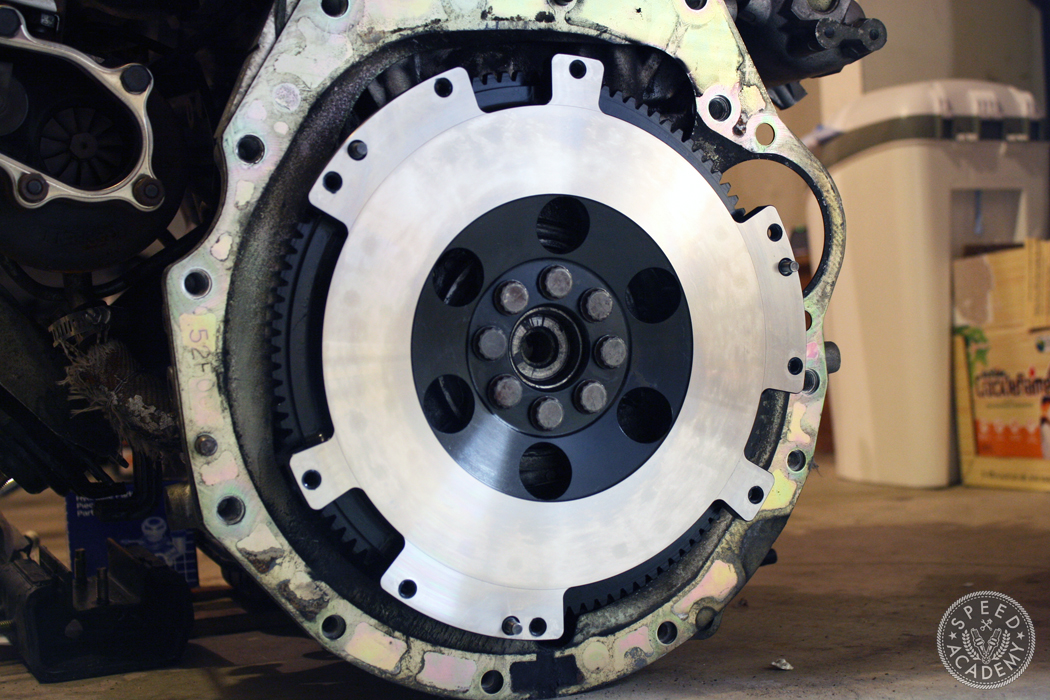 The Competition Clutch Ultralight steel flywheel weighs in at a mere 10 lbs. for the SR20DET application and is sure to shed a hefty amount of rotational mass over the stock unit. Each flywheel is CNC machined and balanced to meet and exceed the OEM specifications while offering increased performance.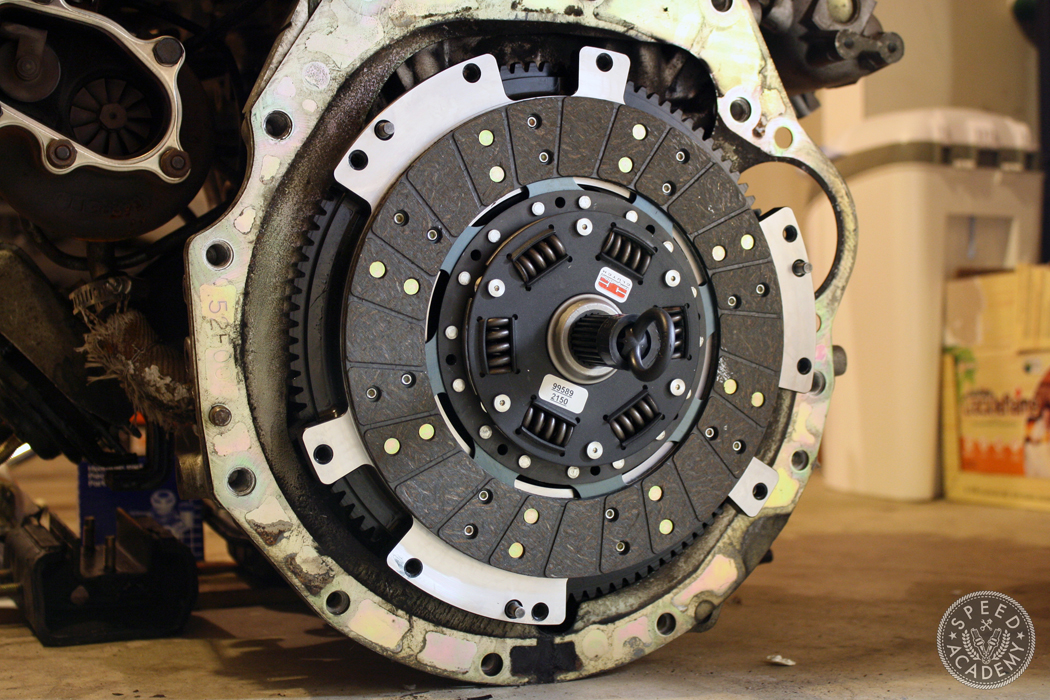 As for the clutch, I chose the Competition Clutch Stage II clutch kit for the SR20. This kit offers an 80% increase in torque capacity over the factory unit and is recommended for aggressive street and moderate track driving. The kit came complete with pressure plate, sprung carbon kevlar disc, bearing, and alignment tool.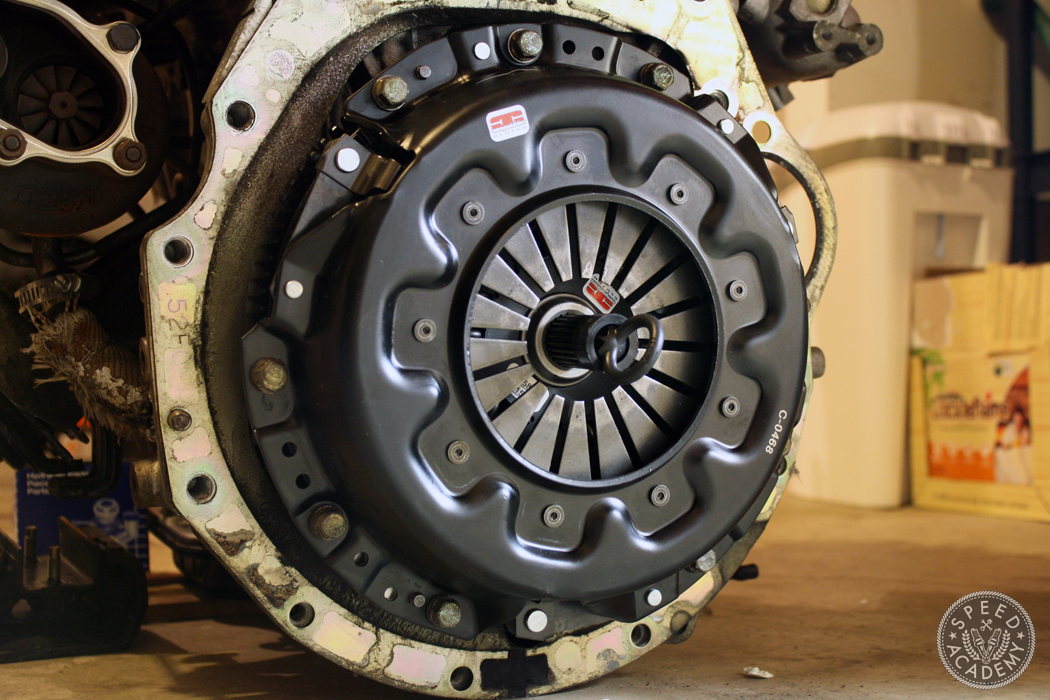 After installing the clutch and flywheel, the transmission was mated to the refreshed SR20. But before dropping everything into the car, I sourced a set of gently used NISMO engine and transmission mounts from a car that was being parted out. These should stiffen things up considerably compared to the worn out factory units.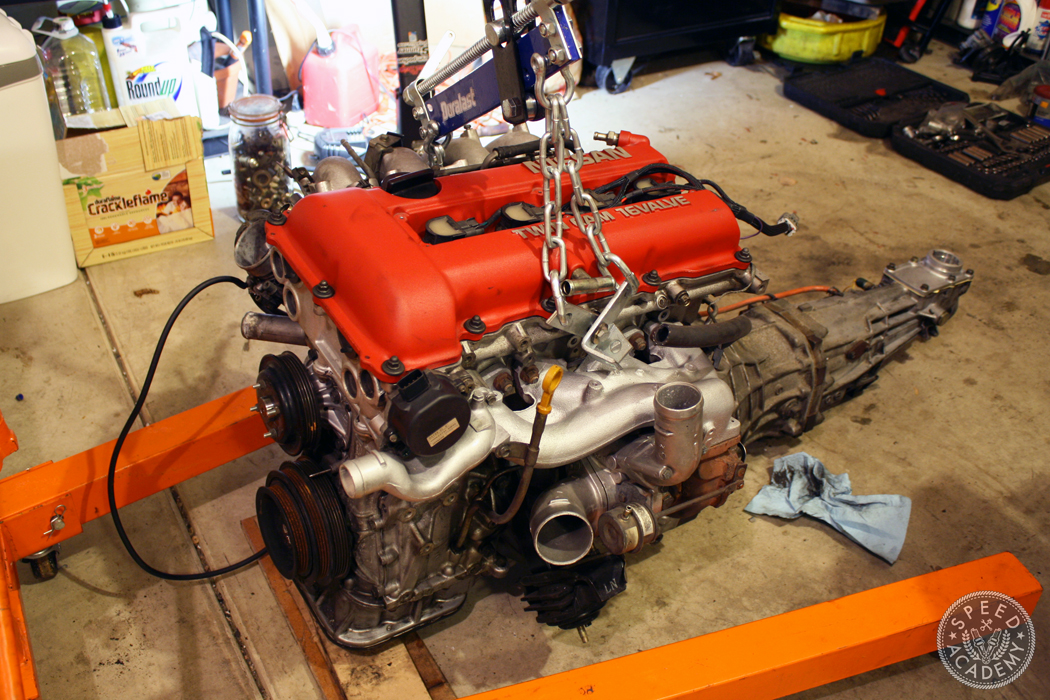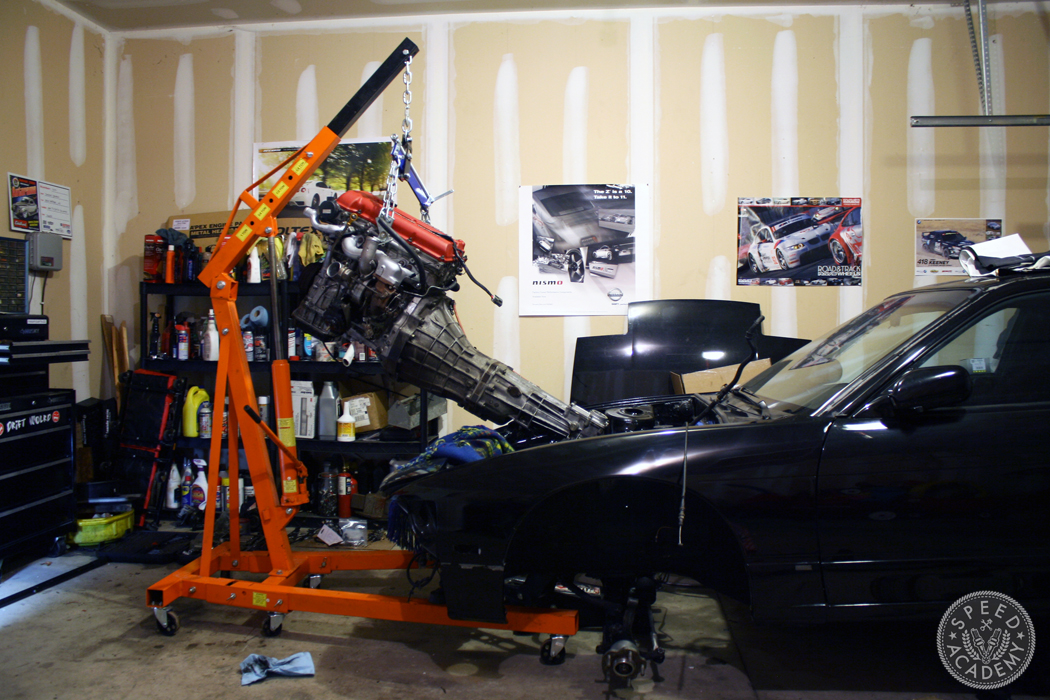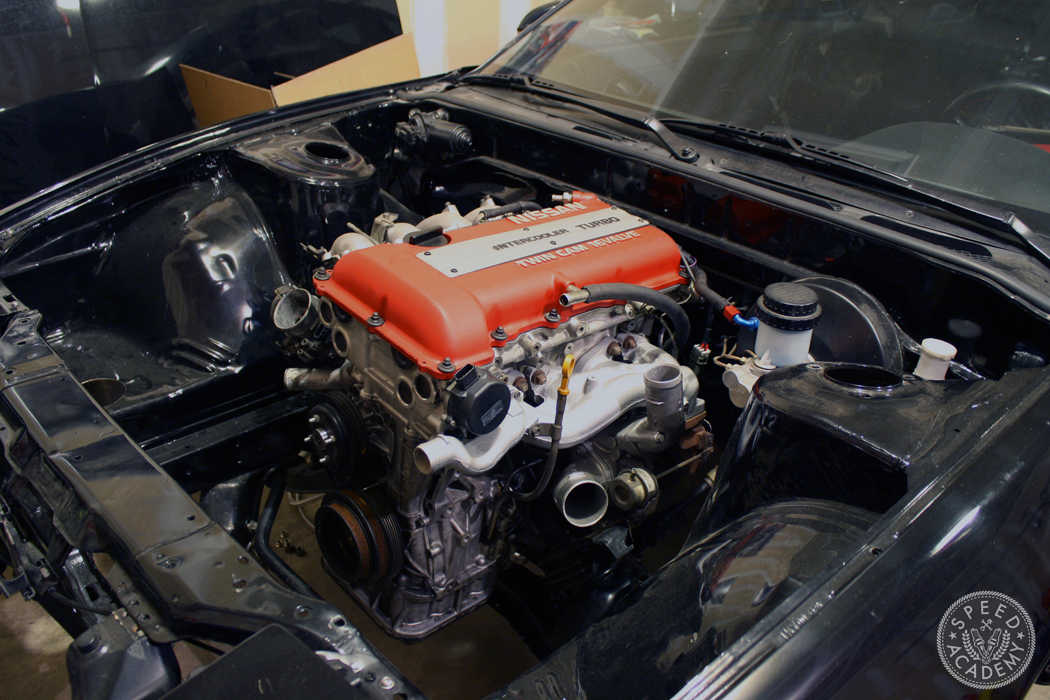 So there you have it! Just a short while after picking up my pair of S13s, a cleaned up S13 SR20 has found its way into the engine bay of my hatch. While a good amount of the work may be completed, I am still far from out of the woods. Stay tuned to see the next set of engine and chassis components of the build begin to take shape!
SOURCES
Turn 14 Distribution: Turn14.com