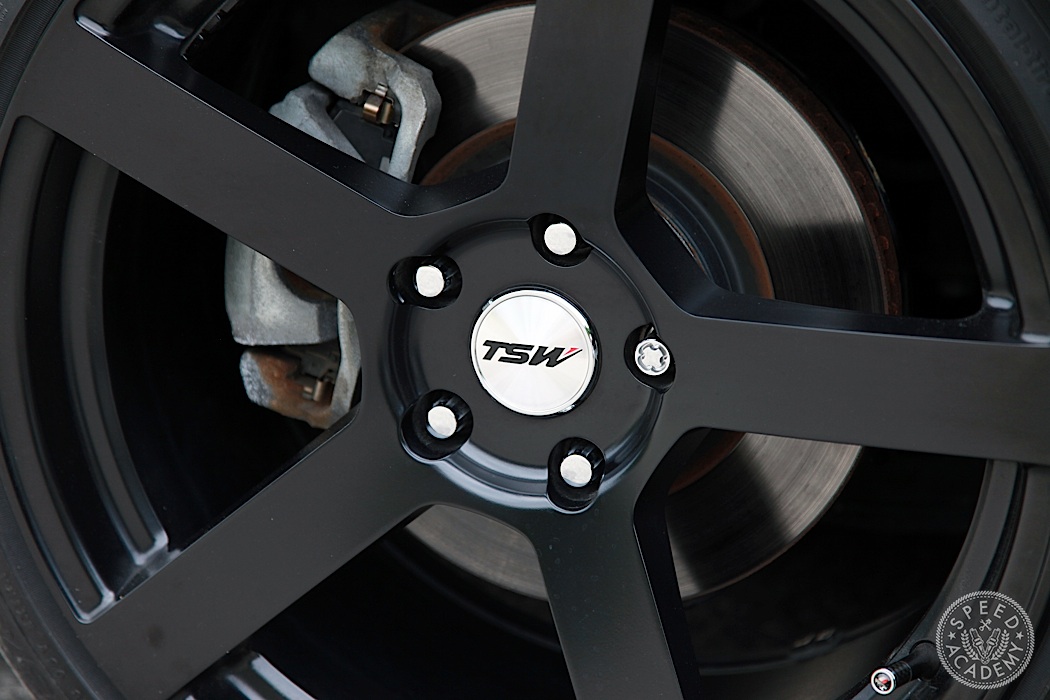 Mike opted for matte black TSW Panorama wheels because they fit his grey and black theme perfectly (you'll notice he's plasti-dipped some trim black, tinted the windows, and added some carbon trim pieces included a cool little rear window spoiler), plus he's always preferred the clean and simple 5-spoke design so these really ticked off all the right boxes for him. He also likes the stretched tire look, so we went pretty aggressive with a 18×9.5" size and a +40 offset, along with the optional concave face for some tasty dish. We've also added a 5mm spacer (for a net offset of +35) and may go to a 8-10mm spacer for an even more aggressive look. Mike does show the car from time to time, but still wants a functional setup since he's also planning on taking it to the track.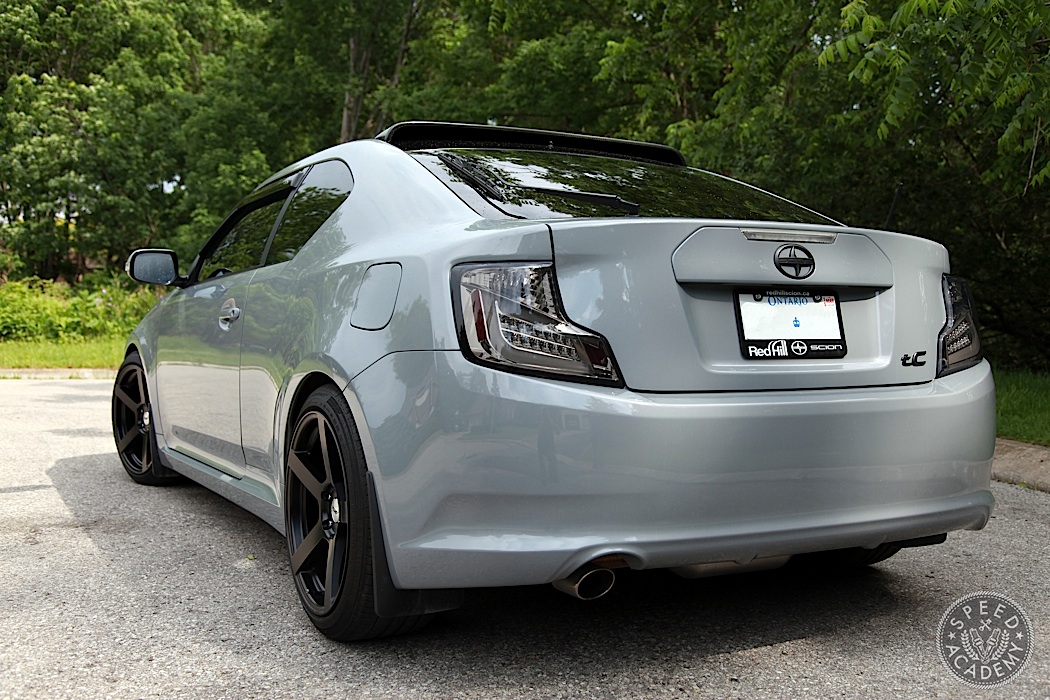 A key selling feature to the TSW Panorama wheel, at least in our eyes, is the rotary forging technique used during manufacturing. This involves forging the wheel at high pressure while the wheel is spinning at high speed. This literally changes the molecular structure of the alloy and gives it added strength and stiffness. This in turn allows for a lighter wheel and the weight savings is in the barrel or outer rim of the wheel, where the benefits of reduced rotational mass are more pronounced. This type of cold spun forging is also quite cost-effective, which means TSW is able to sell these wheels at a rather attractive price (around $1100 for the set of 4, in the size we opted for). Compared to the factory wheel, which weighs 26.7 lbs in a 18×7.5" size, the TSW Panorama's weigh just 22.5 lbs despite being 2" wider. These wheels really are great value, and we certainly appreciate that TSW designs are all original as well.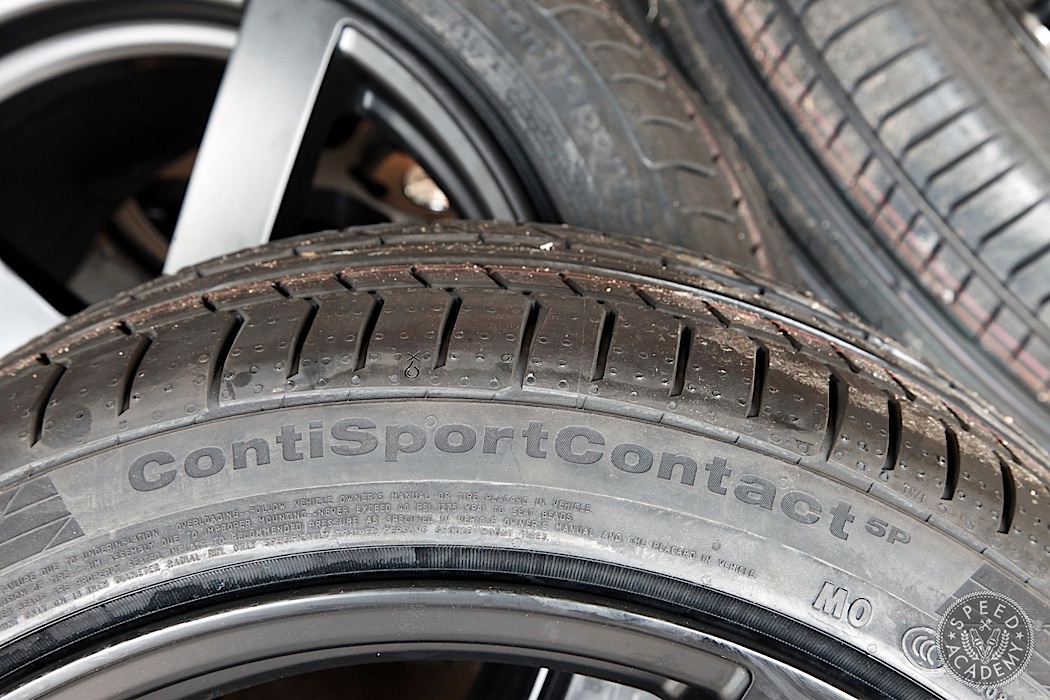 For tires, we sourced Mike a sticky set of 235/40R18 Continental ContiSportContact 5P max performance summer tires. These are actually designed specifically for high-performance sports cars from Mercedes, Audi and Porsche, so they feature a very aggressive compound designed to generate big grip in the corners and on the brakes, but in typical Continental fashion they're also designed to work extremely well in the wet. In fact, the 5P benefits from Continental's Black Chilli Technology that uses a racing-grade carbon black to ensure quick warm-up, plus they  use special high-grip resins that optimize traction on wet and dry tarmac. The tread pattern includes a continuous centre rib for high-speed stability and interlocked tread blocks for increased cornering power. Internally the tire is designed to deliver excellent ride quality while also having the required lateral rigidity for precise steering feel.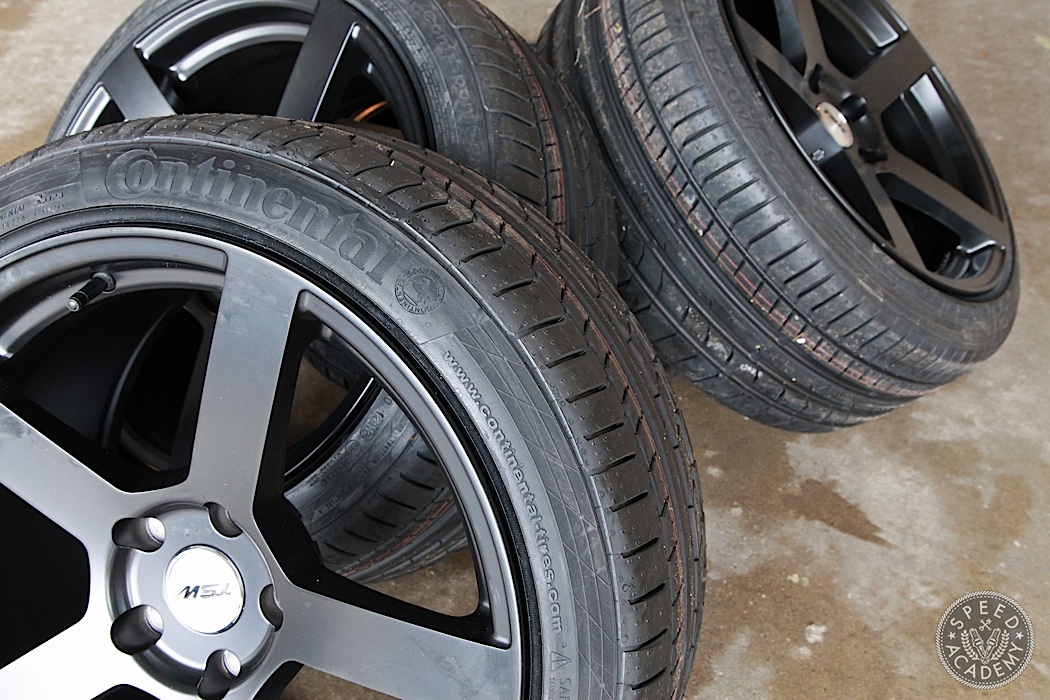 Interestingly, the OE 225/45R18 Toyo all-season tire the tC is sold with are rated at 300 tread wear, while these much stickier max performance summer Continentals are rated at 280 tread wear, so not only are we getting a huge increase in grip, we're giving up very little durability in the process. About the only downside we've noticed so far is that the 5P compound is so sticky that it picks up a lot of road grit and sandblasts the wheel wells with it. Doesn't help that the roads here are sanded pretty heavily in the winter, but once the roads are swept I'm sure we'll notice a lot less of this. But the ride quality is smooth and quiet on a clean surface, and for a max performance tire there's very little harshness transmitted to the cabin despite the stiff sidewalls. Conti has really put a lot of top level engineering into these tires — frankly, they're probably too much tire for Mike's tC at this point, but if he adds boost like he's thinking about doing, he'll have a tire that's more than capable of putting the extra power down.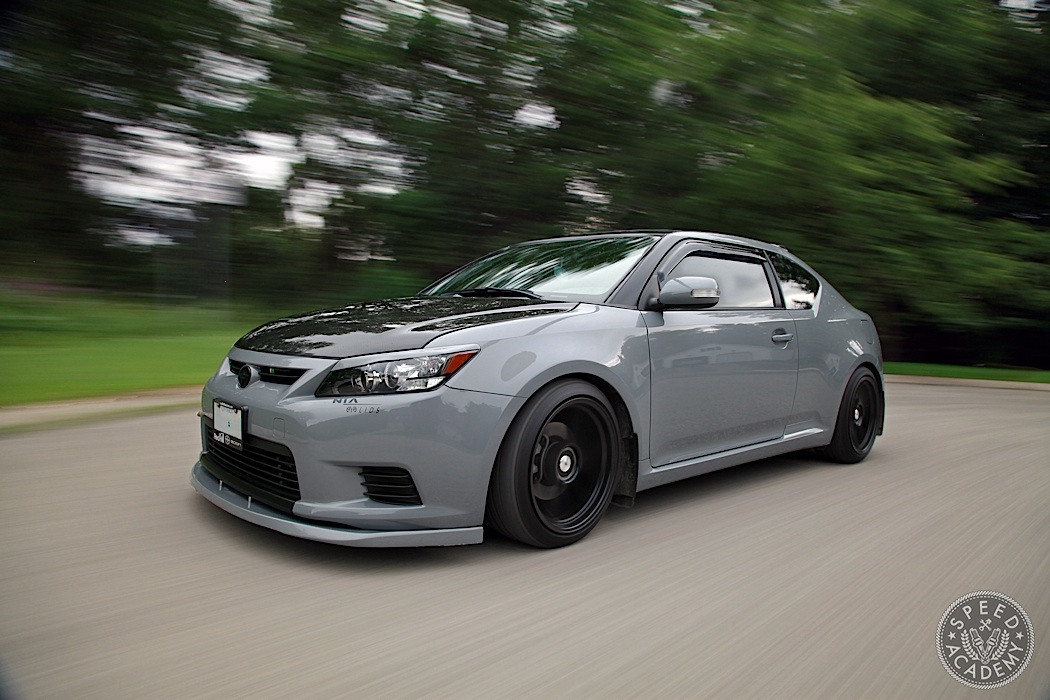 As you can see from these gratuitous rig shots, the ride height with the Tein springs is very reasonable for a daily driver like Mike's tC, and the ride quality is only slightly firmer than stock. The S-Tech springs are 180 lbs/in front and 320 lbs/in rear. Numerically this may appear to be a fairly mild increase in spring rate compared to the stock rates of 150 lbs/in front and 245 lbs/in rear, but on a percent basis that's actually about 20% stiffer up front and 30% stiffer out back, so we should see some reduction in body roll and better overall cornering power as a result of this upgrade.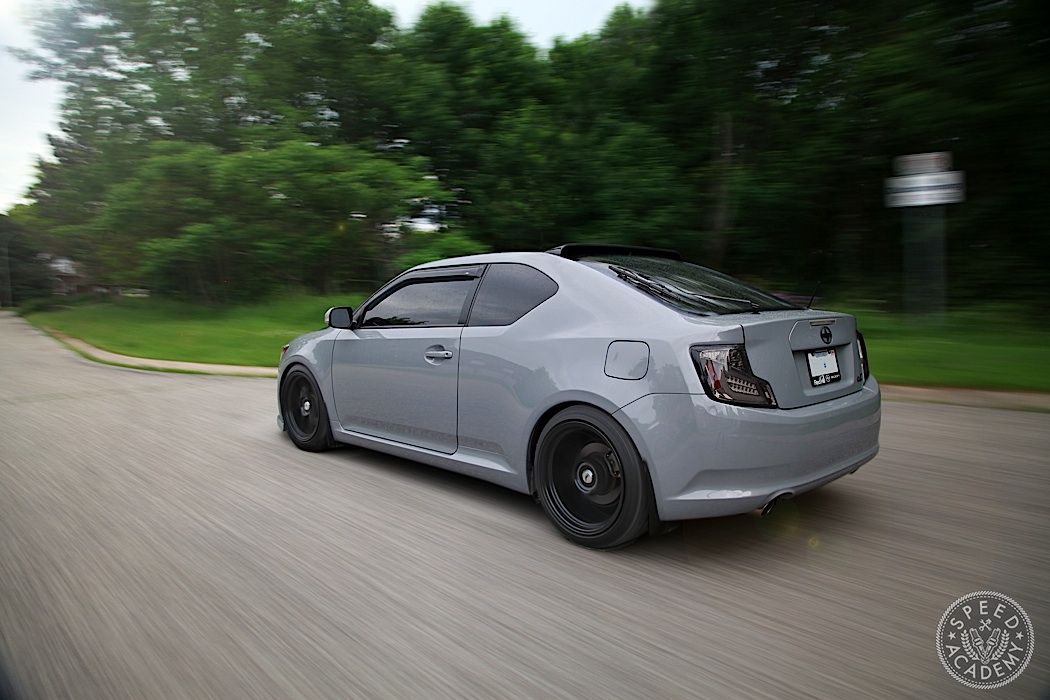 So what's the end result of all this neighbourly love? Well, we hate to make you wait, but you'll have to come back for Part 2 next week, where we'll show you some in-car data as well as some in-car video of Mike's slushbox-equipped tC getting a proper shakedown by Dave at our local test track, Toronto Motorsports Park. We promise some tire squeal and some surprisingly coherent thoughts from Dave on the tC chassis and the mods we've made to it.