Being an S2000 fan myself, I was in heaven with the number of high-quality examples out this weekend.
The drifting events and ride alongs occur basically all day, so a constant aroma of freshly burnt rubber is the scent of choice for the weekend. I do believe this helps cover up the stench of campers not interested in using the shower facilities.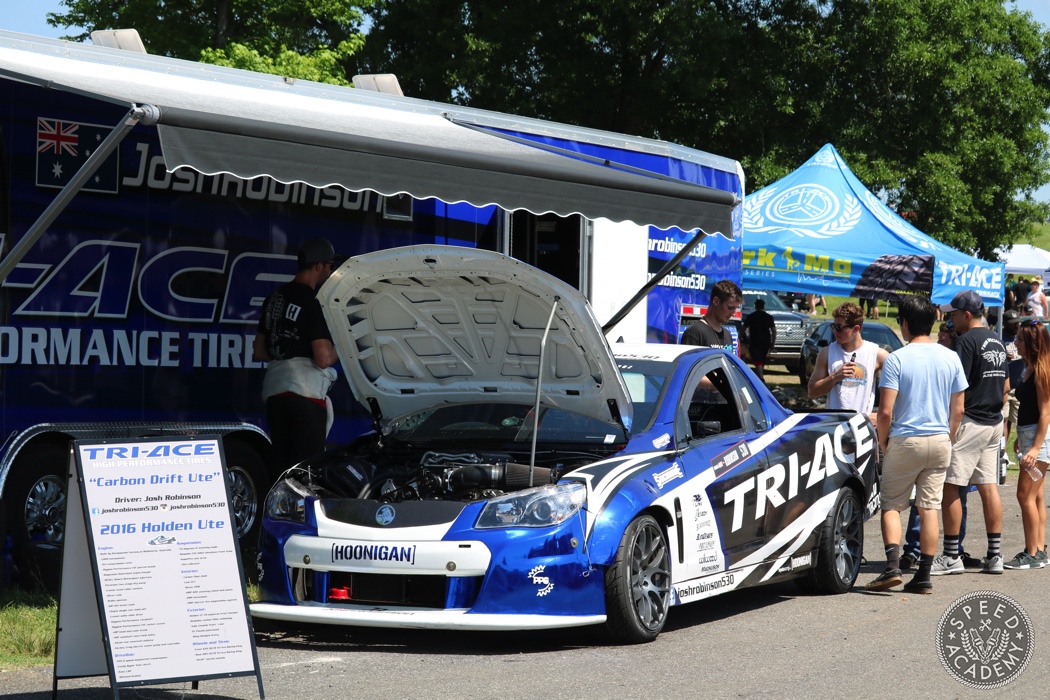 Being an Australian native I was ecstatic to see the drift ute, a 1,000hp 3,000lb carbon fiber-bodied ute. Watching the ute roast tires with Australian pride brought a bogan tear to my eye. Josh Robinson is a super cool guy and was more than willing to connect with the fans.
If budget is an issue for getting you into racing, Hyperfest has you covered. Lawn mower racing was an event not to miss and surprisingly fun to watch. If you think lawnmower racing is not competitive, think again.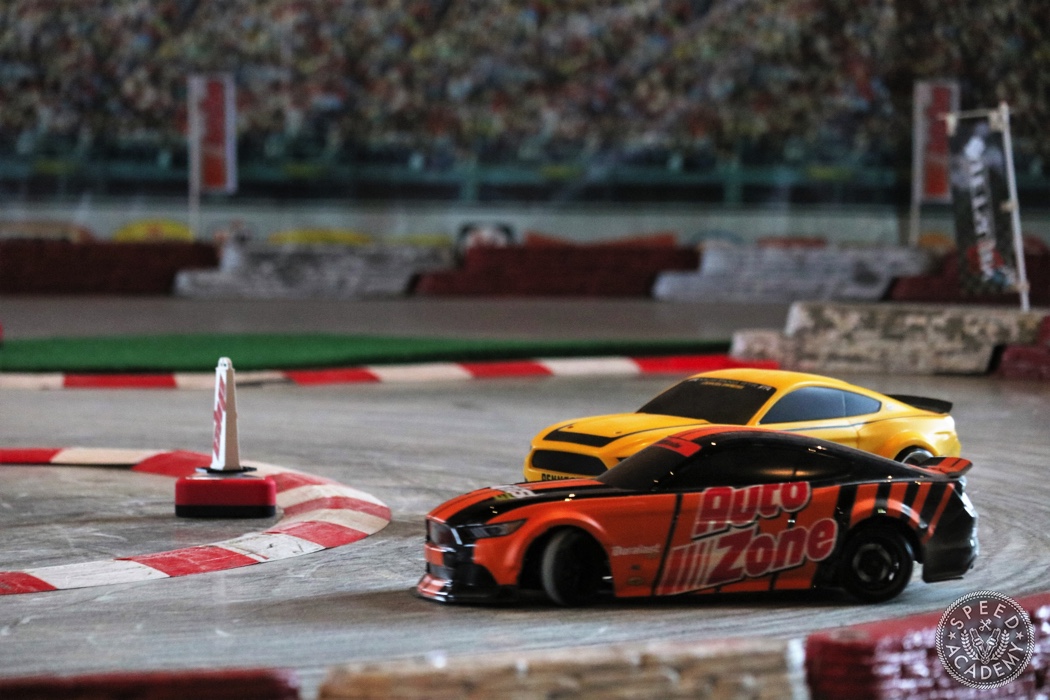 If budget and storage is an issue, there was also remote control drift cars that were open for the public to try out. If you squint your eyes, the cars look identical to the full-size car drifting going on just outside the building.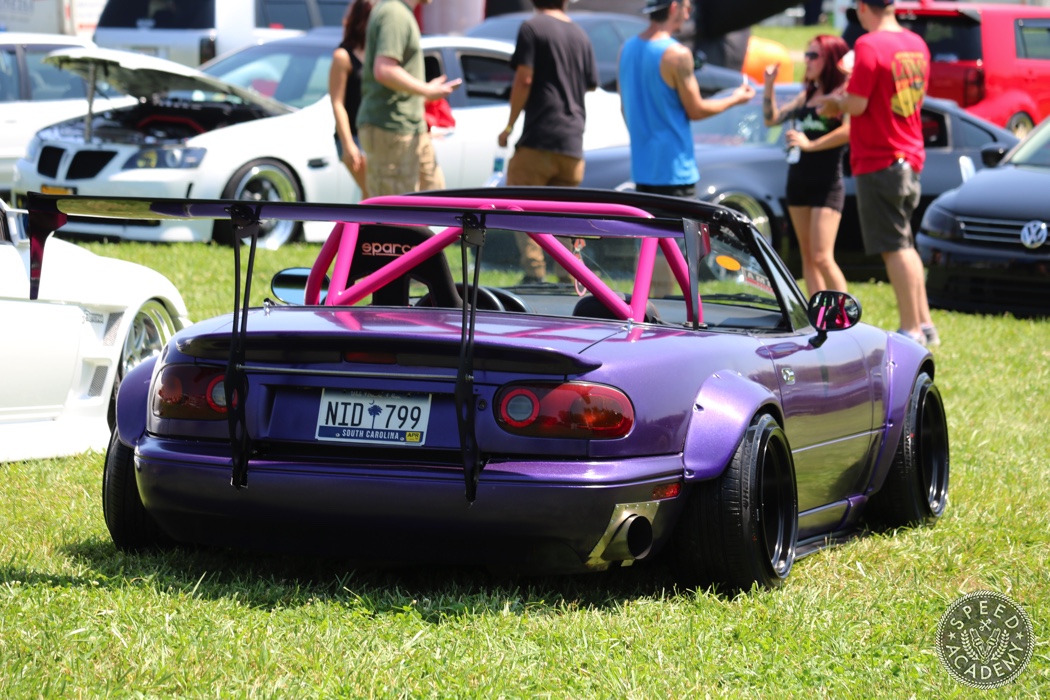 In addition to the multiple types of racing, there were several car shows and events going on. Looking at all the cars and their build quality made you respect all the hard work that goes into custom cars, no matter what the end purpose. Although I am not a fan of hard parked Miatas, you cannot help but respect the craftsmanship.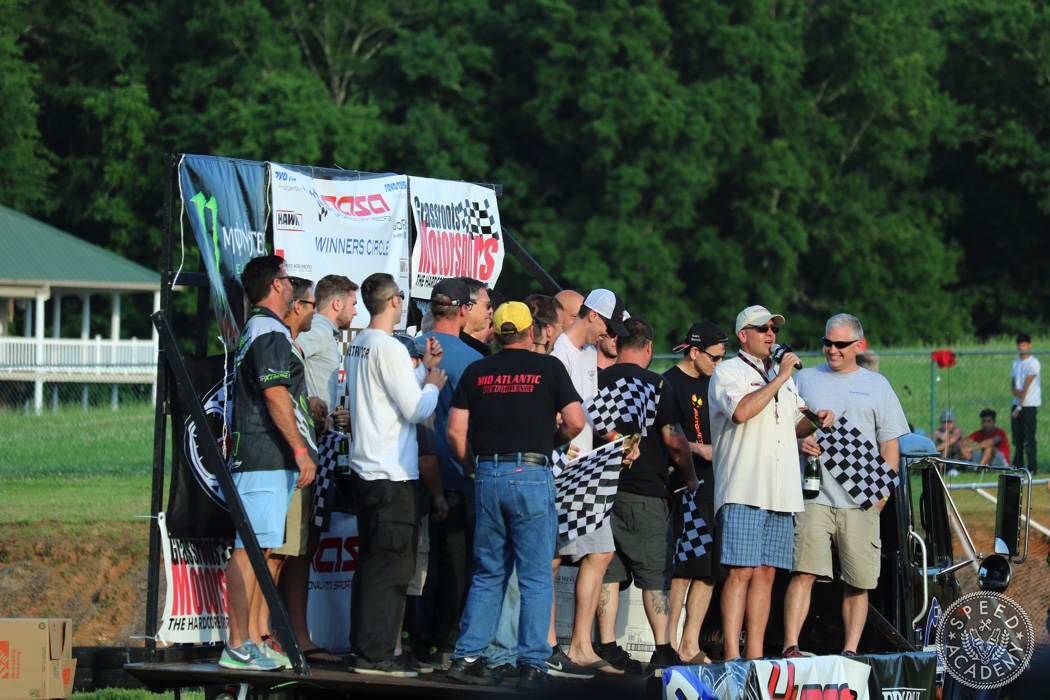 At the end of the second day is when awards are given out for the racers and when the drift games occur on the Full Course.
The drift games involve 2 games: styled drifting leading up to "hard parking" your car as close to a wall of cardboard boxes without tipping them over, and styled drifting leading up to a tail whip of the car in hopes of whipping a soccer ball into a goal placed in the grass.
The weather that evening was fantastic as it finally cooled off and displayed a gorgeous sunset over the road course.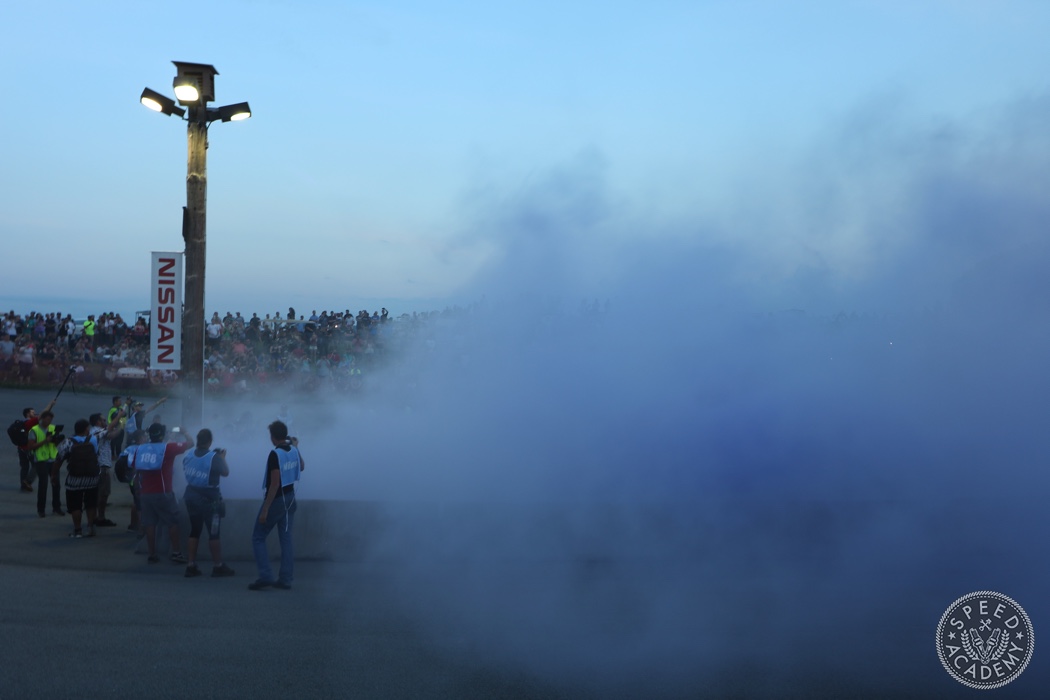 The final event of Hyperfest was the "burnout pit" burnout contest. This "pit" looks like it was originally set up for oval go-kart racing, but we were happy to see some tire smoke and relax after a long day. The most authentic part of Hyperfest is how real everyone is at the event. What was one of the best drift cars at the event, the 2jz Supra from hell, drove over to the pit to push its bash bar against a cement wall and roast whatever rubber was left from the drift games. It was awesome.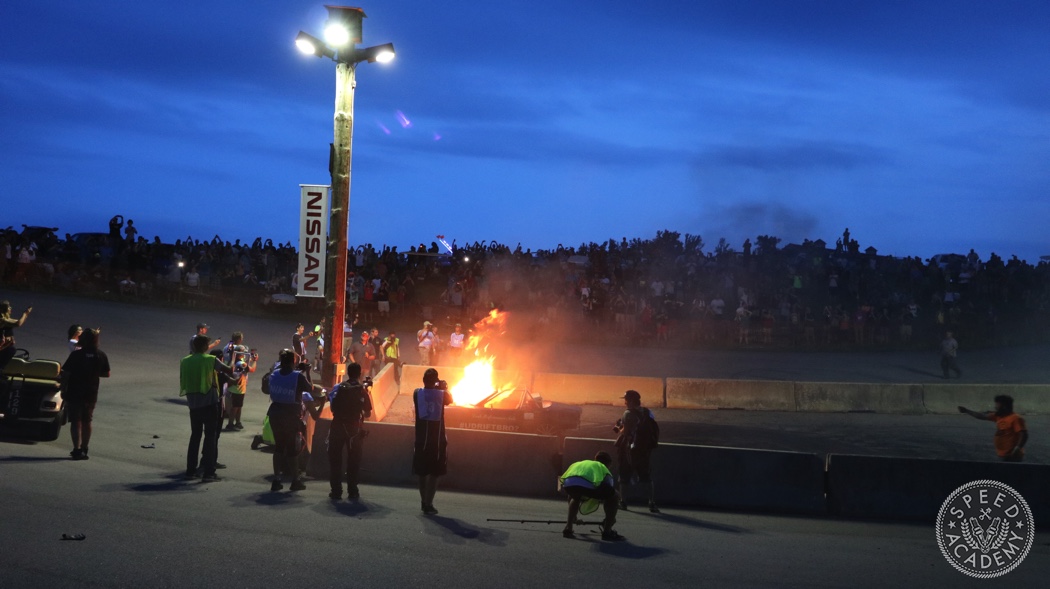 What was not awesome (okay, maybe it was kinda cool) was an LS1 NA miata literally blowing the pistons out of the block, resulting in an immediate fire. Thankfully all spectators were kept out of harm's way from the exploding LS engine. With a storm brewing in the far distance and the guts of a Miata all over the pit, the fire being extinguished represented the end of Hyperfest 2017.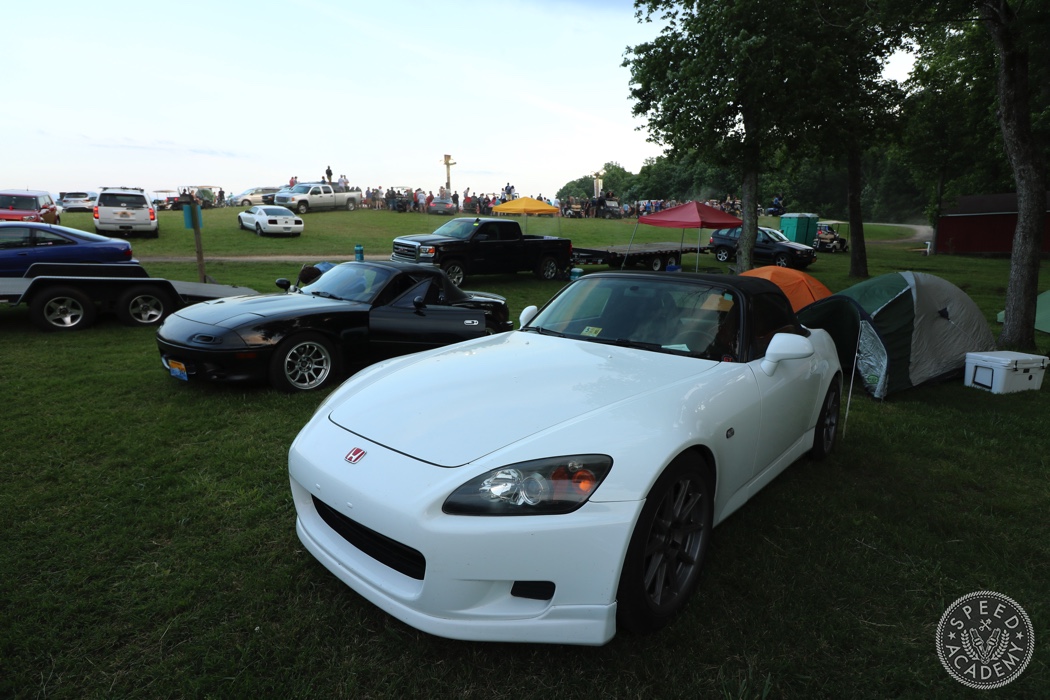 According to my phone, I put in roughly 20,000 steps each day while leaving my S2000 paddocked, and I still did not have enough time to cover all the events that went on. This gives me something to look forward to next year and hopefully excites you enough to come check out this amazing event.
Hyperfest was one of the most fun times I have had in a long time. The combination of good company and automotive sensory overload confirmed to me that Hyperfest is well worth the visit. For another perspective on what my weekend was all about, check out this video I put together.
A Note from PT & DP: As thanks to Michael for contributing this great write-up on what looked to be a very cool event, please go check out his YouTube channel Garage Topics, smash the Subscribe button, and enjoy his video overview of Hyperfest and be sure to check out his S2000 build videos, too!