Our project RX7 has steadily progressed from a street car with weekend warrior status to a purpose built track-oriented platform . Having increased the power output which has equated to higher track speeds and therefore, a higher index of safety risk. I've seen many crashes and incidents at the track so safety has and will always be a priority of mine.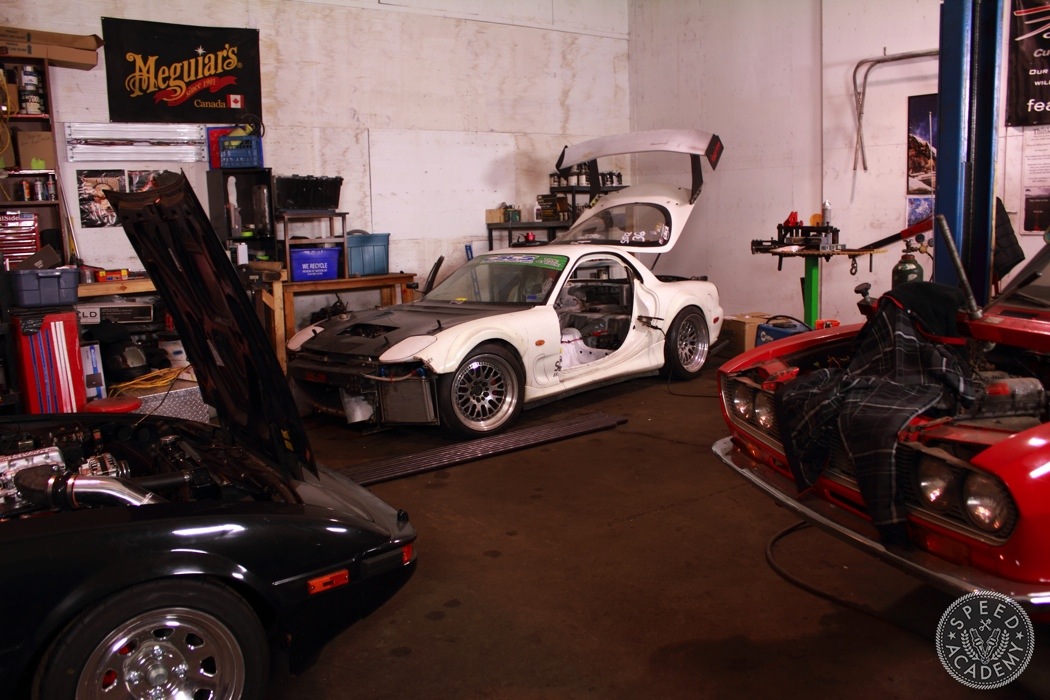 What's one of the best ways of staying safe in a race car? Adding a roll cage! Street cars have crumple zones that are designed to absorb energy and protect the occupants, but when you double or even triple the speeds you've probably exceeded the built-in safety gear, which means it's time to get serious about adding roll over protection of your own. Thankfully, a roll cage and supporting safety equipment (bucket seats, harnesses, etc.) greatly reduce the risk of severe injury at the track.
Finding a reputable and competent cage builder is a must. Ask your fellow racers and do your research. It's an expensive endeavour, so you want it done right the first time. Thankfully, I already had the right fabricator in mind. Joe Ferguson from RPM Motorsports would work his magic on our new jungle gym.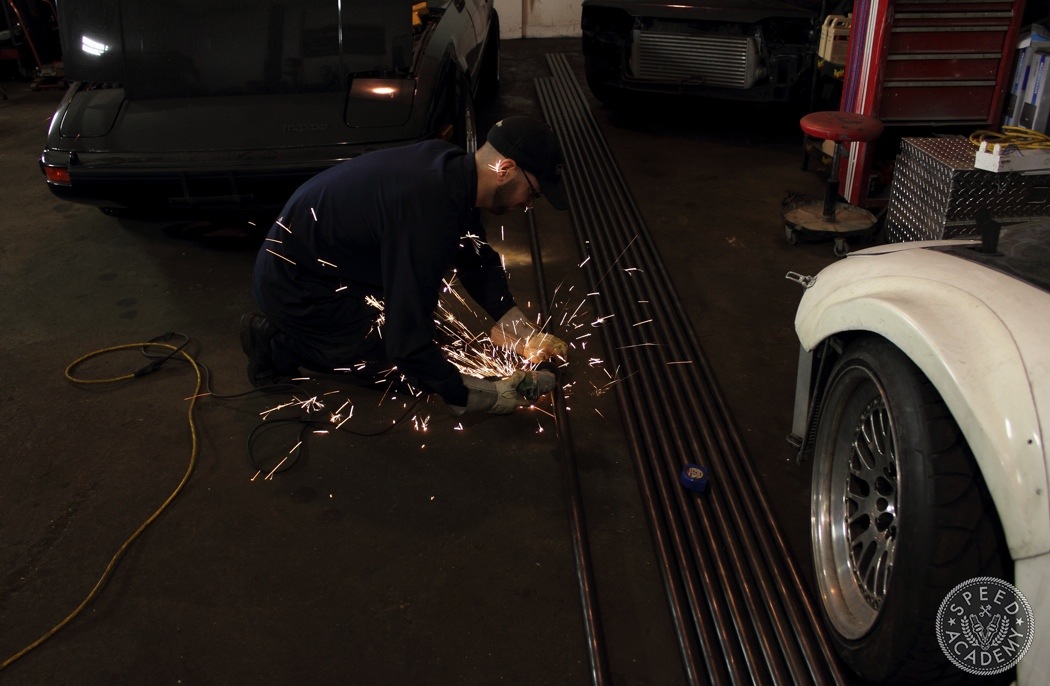 Two materials are often used for roll cage construction, Drawn Over Mandrel (DOM) tubing or Chromoly tubing. Chromoly tubing has a thinner wall thickness and is lighter than mild steel, but that lightness comes at a price and it's cost. Almost twice as much as DOM tubing, Chromoly is also not as readily available. To that end, I chose 1.5-inch by 0.120-inch wall thickness DOM tubing. Base support plates and gussets were steel plate in 3/16th thickness.
Day one started off with a broken chop saw and Joe had to resort to using a cut off wheel, fun times indeed!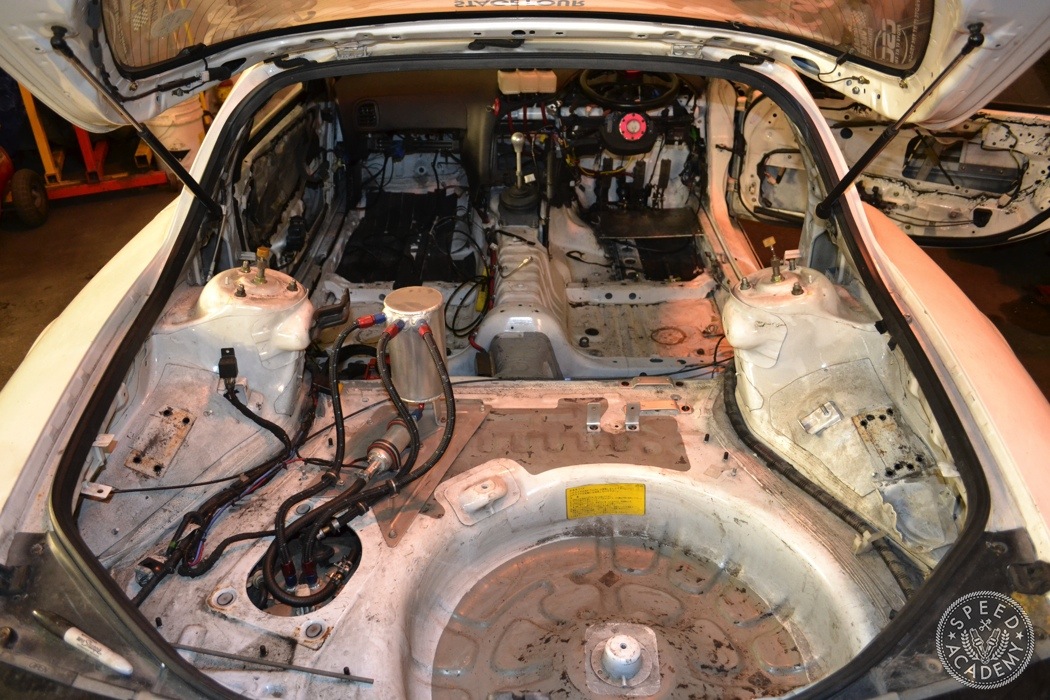 Before any shaping or installing of the pipes could happen, the interior of the car was completely stripped and sound deadening was removed where ever possible. The entire chassis wiring harness was also removed to prevent damage from welding sparks and splatter. Finding fused wires from weld spatter is a b*tch so don't take any chances.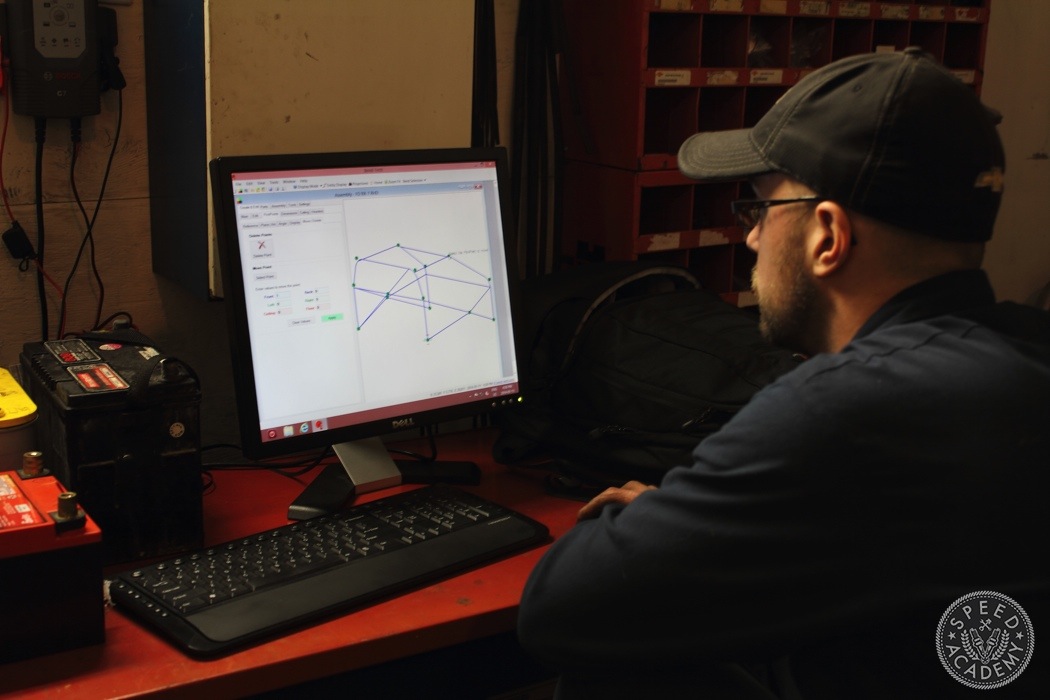 Initial measurements were taken of the main hoop and other roll cage sections and entered into the Bend-Tech program. The Bend-Tech software generated a 3D model of the roll cage based on entered measurements . It also calculated the amount of material needed for the full cage.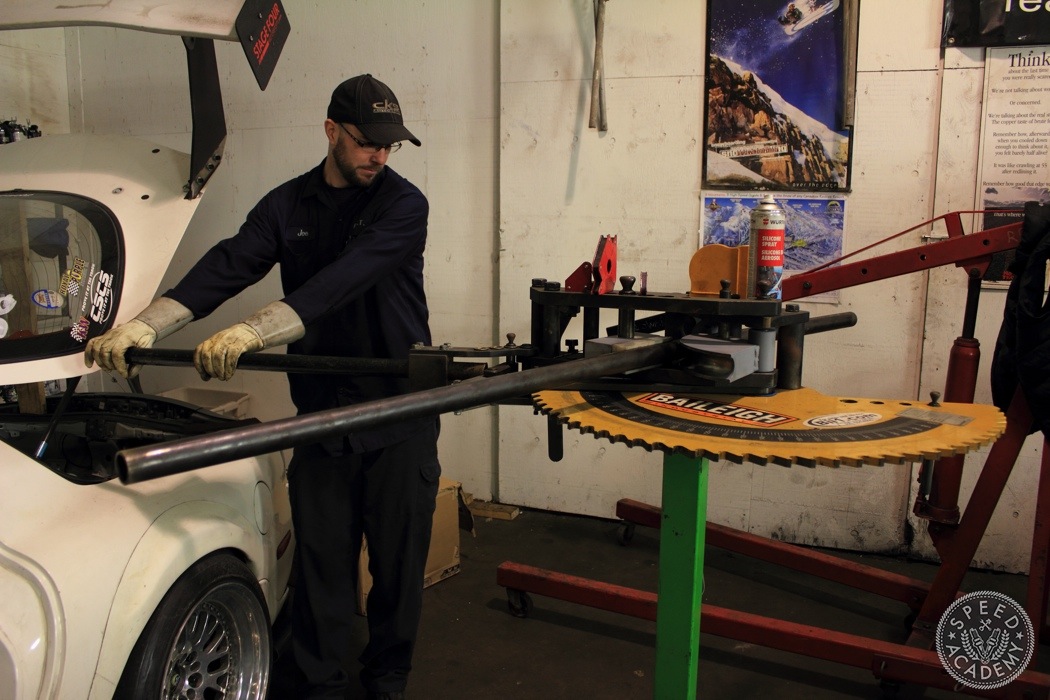 If you're designing and building a roll cage a tube bender is a must. Here Joe is using a manual operated one and bending the main hoop. Once the desired angle was obtained, Joe went another degree past it to allow for kick back of the tube.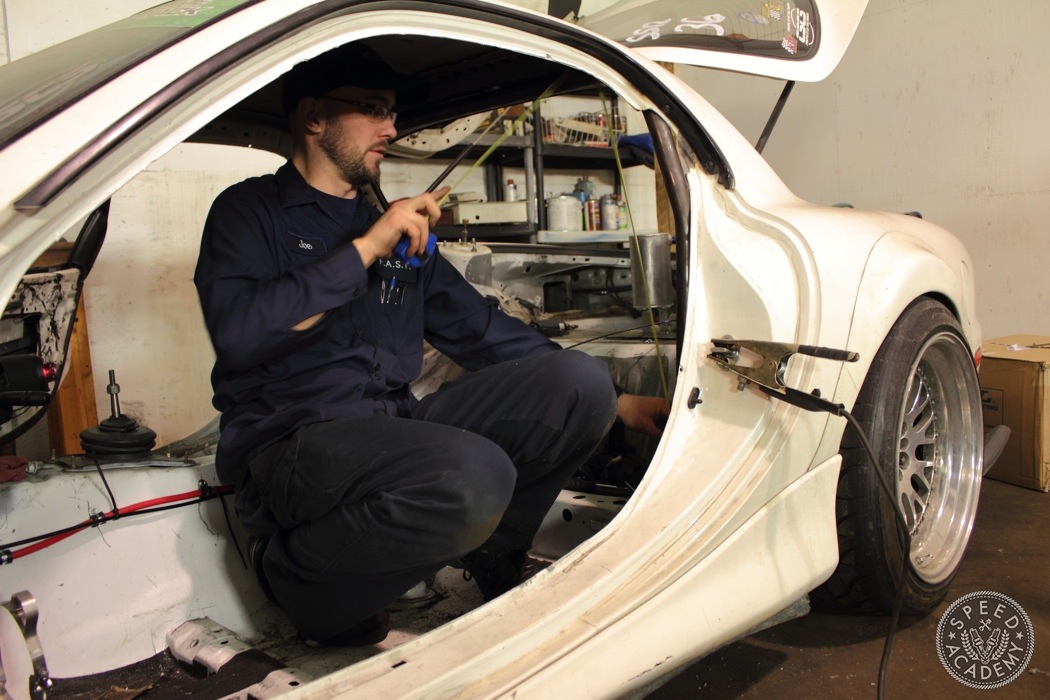 We wanted the main hoop to be positioned as far back as possible to allow for the driver seat to be moved to the middle of the car for better weight distribution. We also wanted the hoop to be tight to the car's body to maximize "buffer" space away from the car's occupants. The main interior frame rails were selected to support the main hoop because of its strength and material thickness. We mocked up the hoop temporarily inside the car to locate base plate placement.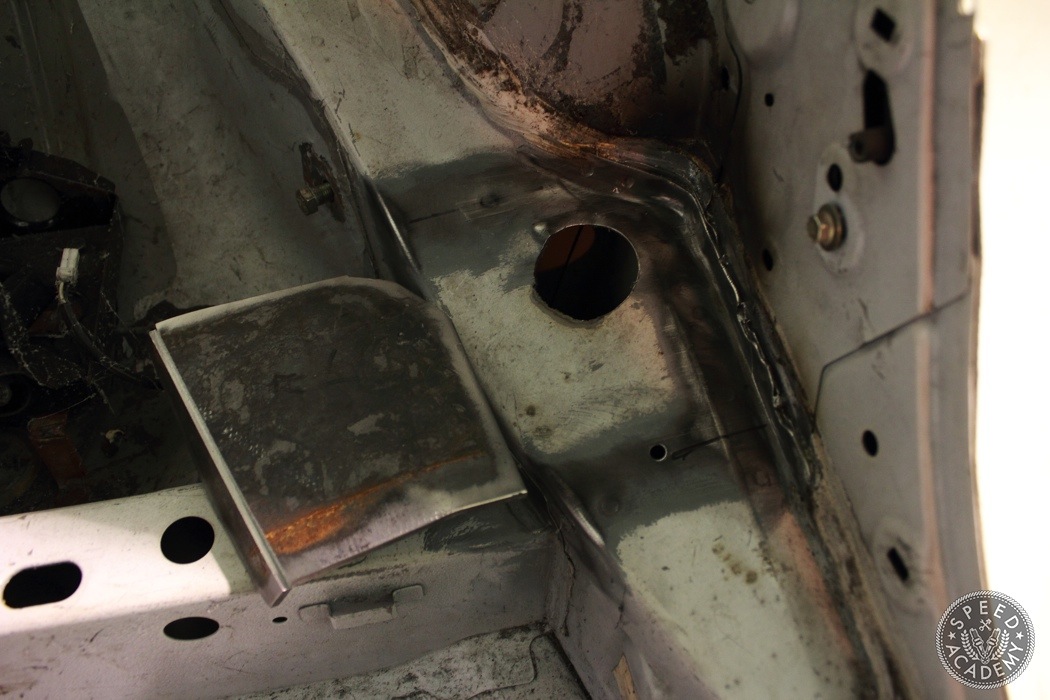 We marked the frame rail where the feet of the hoop rested. The marked "circle" was then cut out using a hole saw. With the holes cut, we took 3/16 thick steel plates and positioned them over the hole and bent them over the contours of the frame rails.