If you're looking to do a TRD or SR5 conversion on your 2nd gen 2010-2022 Toyota 4Runner then this article will provide you with a list of all the parts needed. It is meant as a supplement to the video that shows the process and some of the hurdles you may run into. You can watch it here: https://youtu.be/J0Hw9H7vWmo
This by no means is a step by step guide but can be used as a reference tool. The job isn't a difficult one so take your time and you can certainly do it yourself!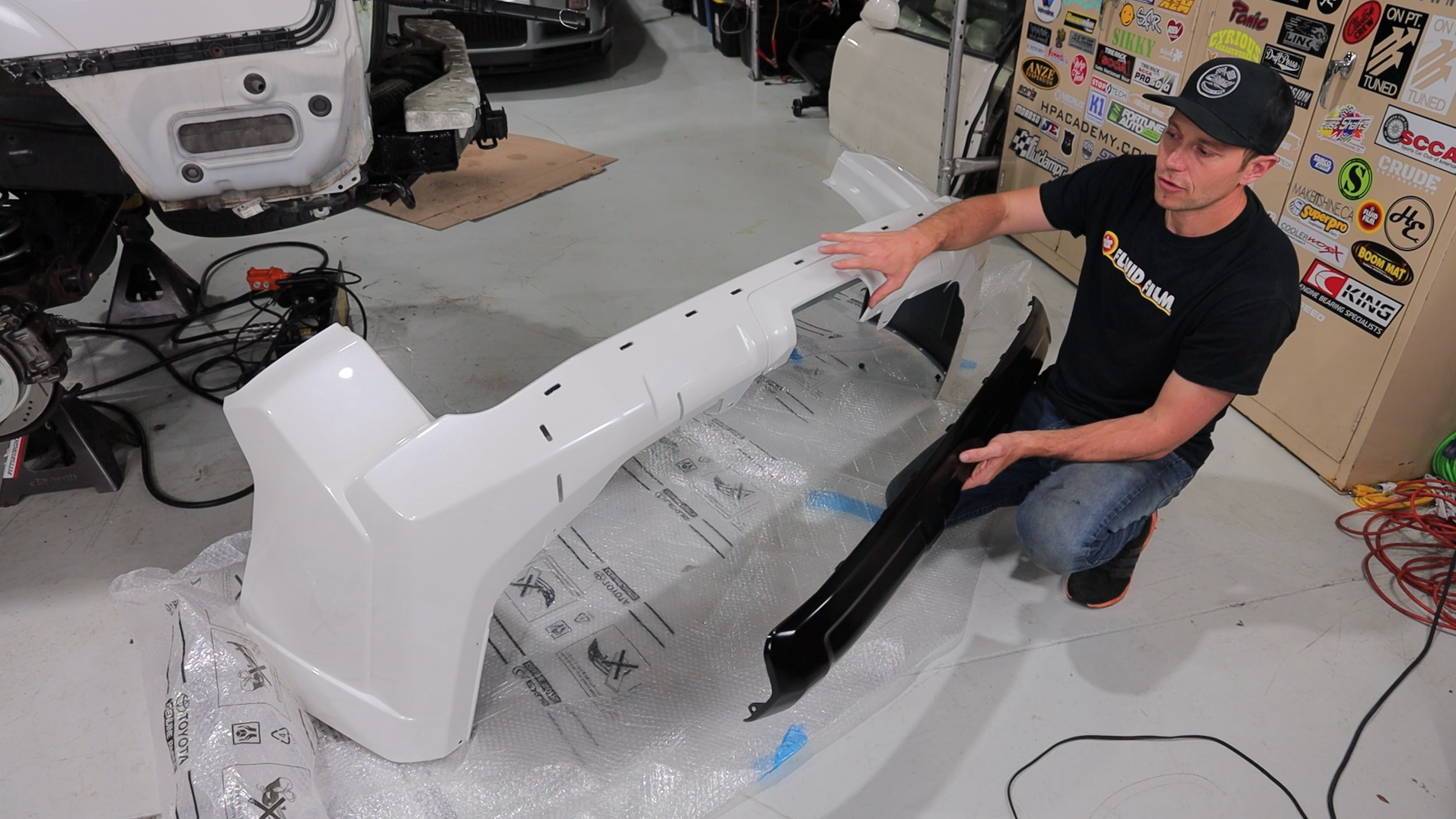 Please note that some of the parts I ordered needed to be returned as I double ordered by accident. The parts on the bottom of the list with no description are extra pieces I needed for the flares and clips. It's a bit messy but I think you will be able to figure it out. I also bought the front bumper beam from LKQ as a new replacement not an OEM Toyota piece.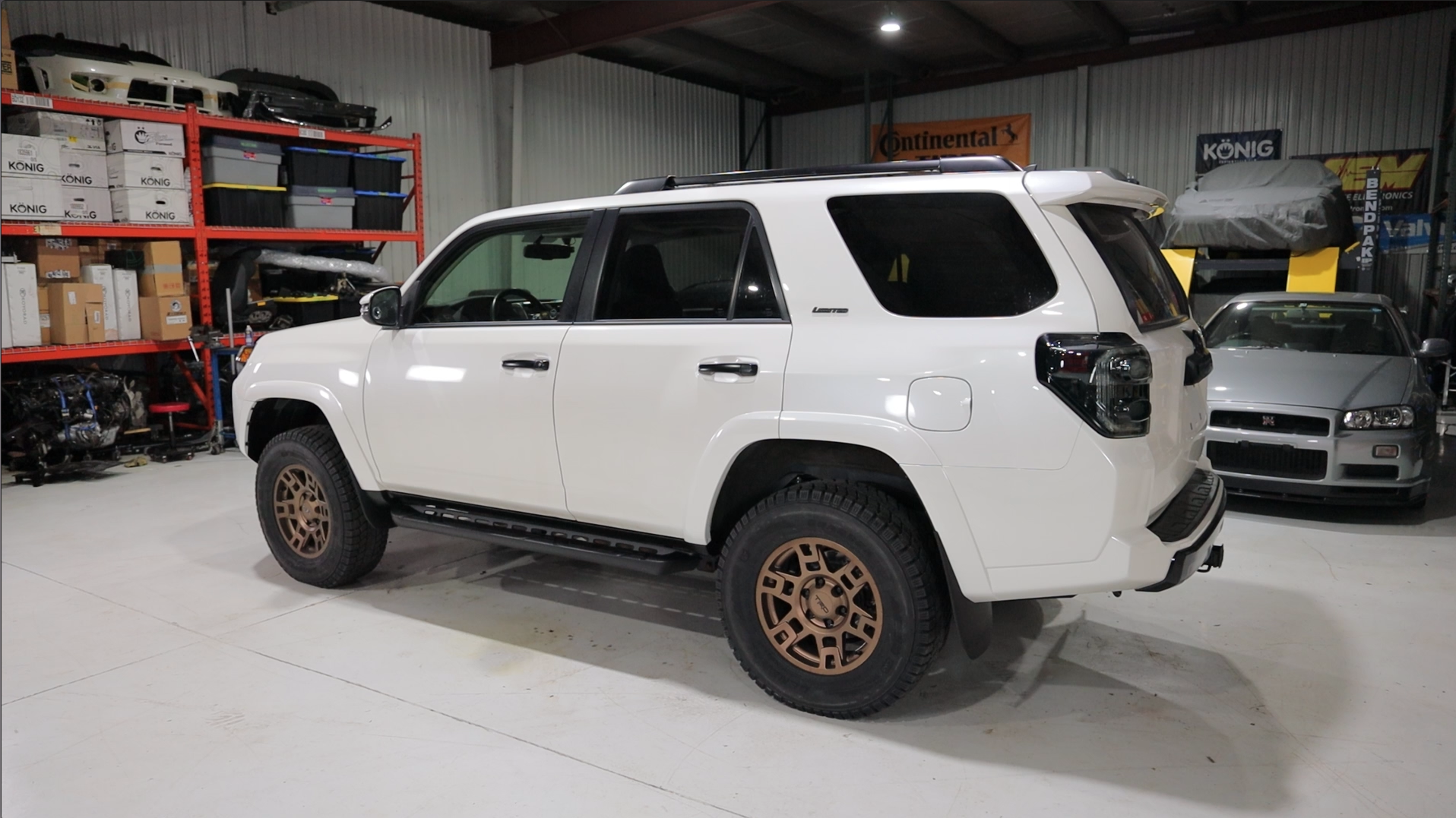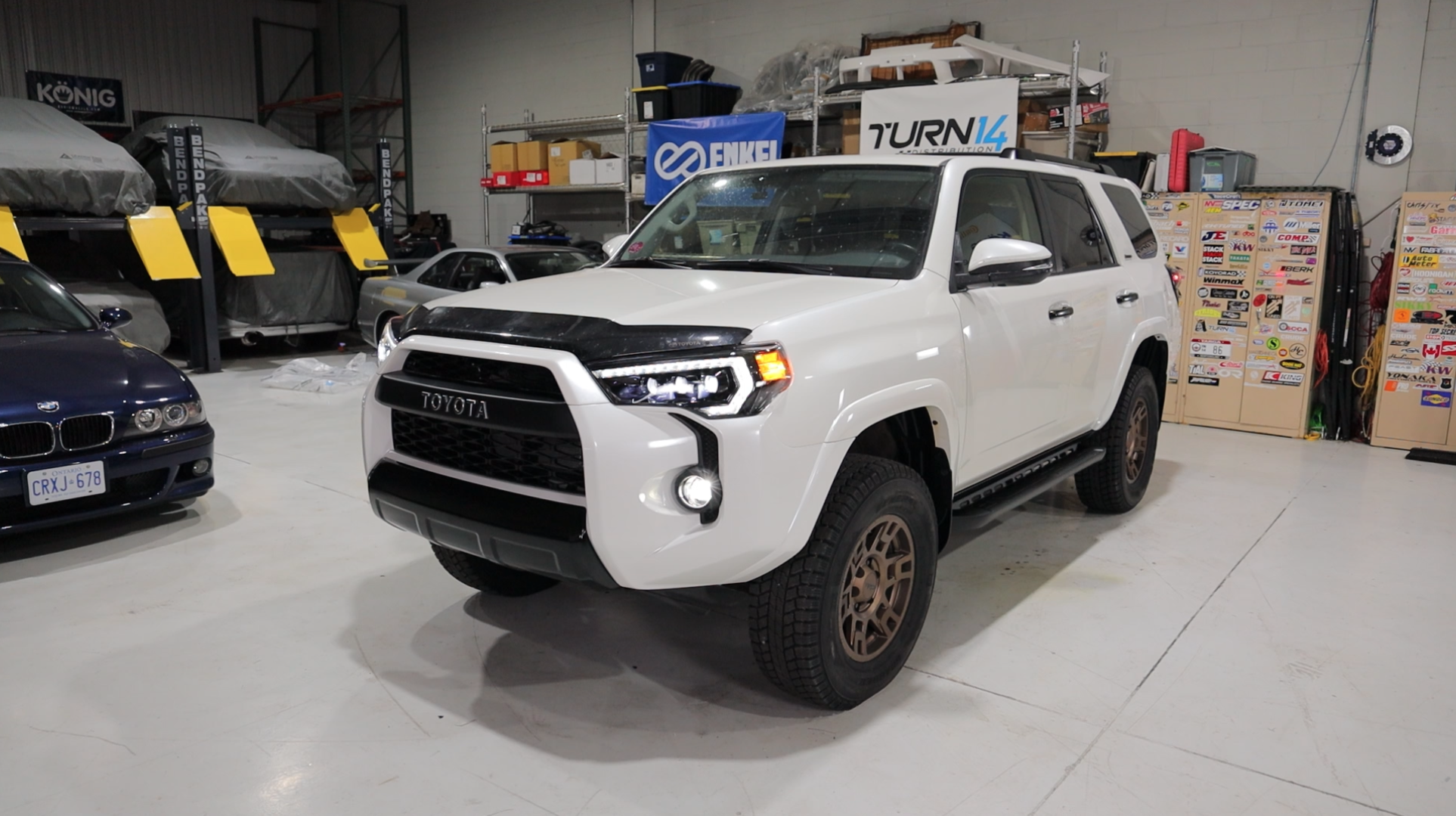 Lastly, I bought an aftermarket TRD front grille from Overland Depo as the OEM one was not in stock: https://www.overlanddepot.com/products/4runner-2014-2019-trd-pro-grille
    >     Trim moulding – Belt Molding RH – 75711-35011
    >     Belt Molding LH – 75712-35011
    >     Belt Molding, Left rear – 75722-35011
    >     Belt Molding, Right rear – 75721-35011
    >     REAR BUMPER
    >     Rear Mudgaurd RH 76625-35240
    >     Rear Mudguard LH 76626-35240
    >     Rear Bumper Cover – 52159-35923
    >     Rear Bumper Cover, Lower TRD Pro – 52169-35120
    >     Lower Extension 52151-35901
    >     Lower Deflector LH – 53724-35040
    >     Lower Deflector RH – 53723-35050
      >     Mud Guard RH 76625-35250
    >     Mud Guard LH 76626-35250
    >     FRONT BUMPER:
    >    BUMPER COVER CLIP 90467-07201
    >     BUMPER COVER 52119-35914
    >     LICENSE BRACKET52114-35040
    >     LOWER COVER 52129-35030
    >     STOPPER, RIGHT 52148-35120
    >     REINFORCEMENT 52021-35140
    >     FOG LAMP BEZEL, RIGHT 52127-35100
    >    FOG LAMP BEZEL, LEFT 52128-35080
    >     LOWER GRILLE 53112-35060
    >     Fender liner RH: 5387535150
    >     Fender liner LH: 5387635150
    >     Valance Panel, Front TRD Pro – 53901-35250
    >      Mudflap LH 76622-35150
    >     Mud flap RH 76621-35150
    SIDE SILLS
    >     Rocker Panels: 75806-35100 & 75805-35130
    >     Flare extentions: 75741-35901 & 75742-35901
    >     Rocker Molding 75857-35010 & 75858-35010
    >     X2 Rocker Molding Fastener 75395-04010
   RANDOM OTHER PARTS NEEDED
     > 52134-35070
    > 52133-35060
    > 52021-35140
    > 53293-35020
    > 53294-35020
    > 75767-35090
    > 4×75395-35070
    > 10×75396-35020
    > 4×90269-04047
    > 75798-35020
    > 75797-35050
    > 2x 75767-35090