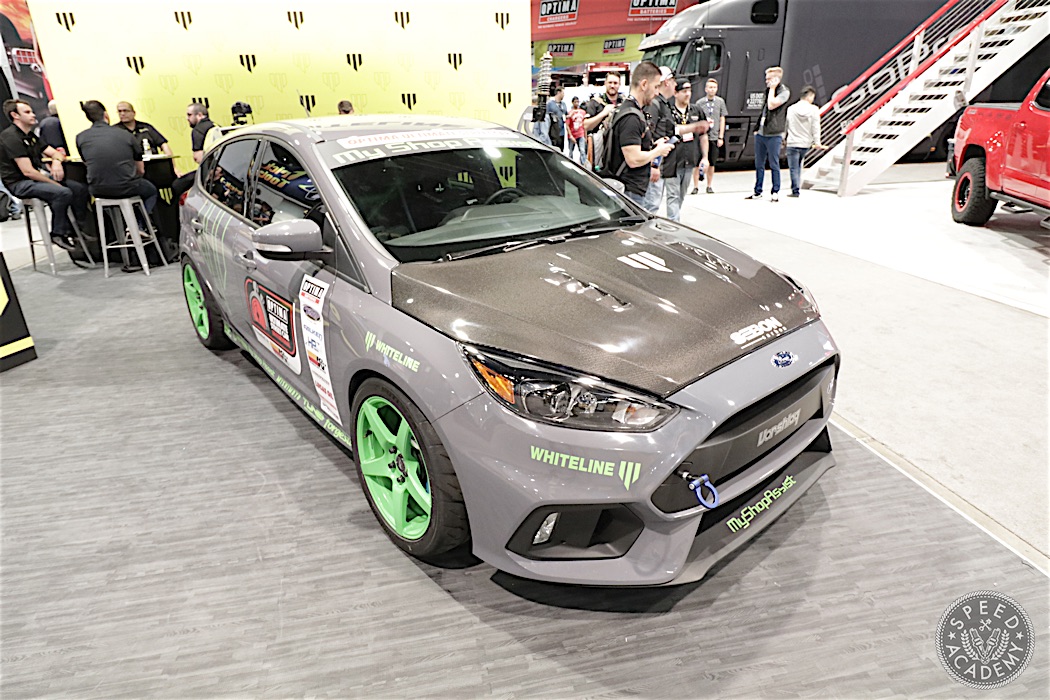 Our buddy Todd from MyShopAssist.com also competes in the Optima USC in his Ford Focus RS, a platform that proved to be very popular at SEMA this year. A surprising number of booths featured an RS, including our friends at Whiteline, and for good reason.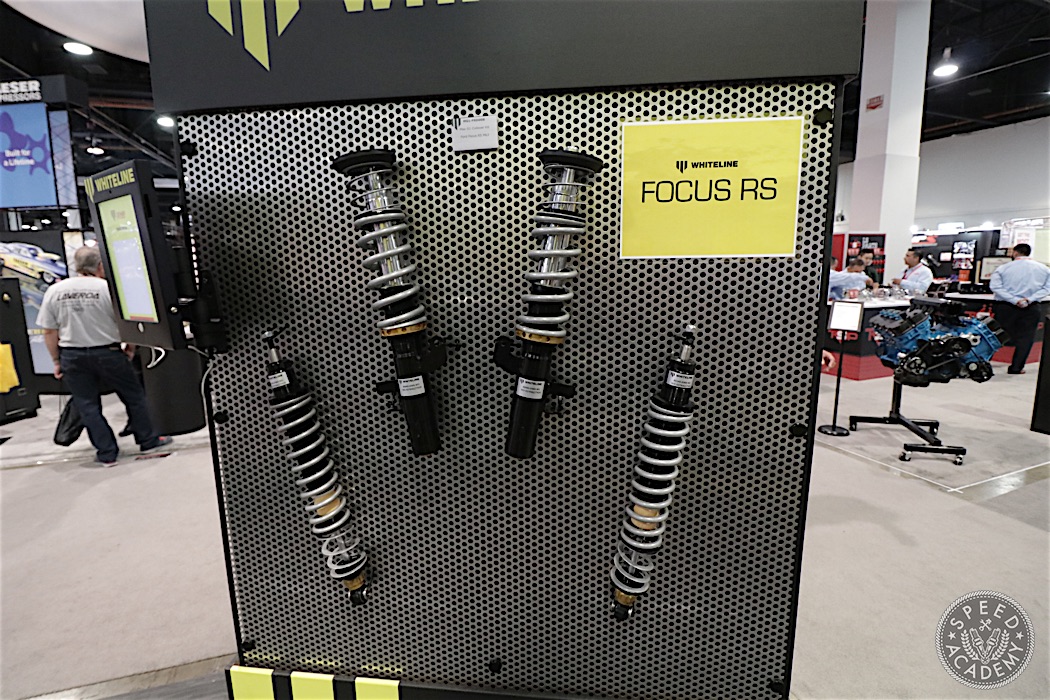 Whiteline has reentered the coilover market, with this Focus RS offering being among the first of what we expect to be a growing lineup. It really only makes sense for Whiteline to get back into the coilover game (they're also offering performance lowering springs), since they offer every other imaginable suspension component and some customers will want to buy everything from a trusted brand like Whiteline.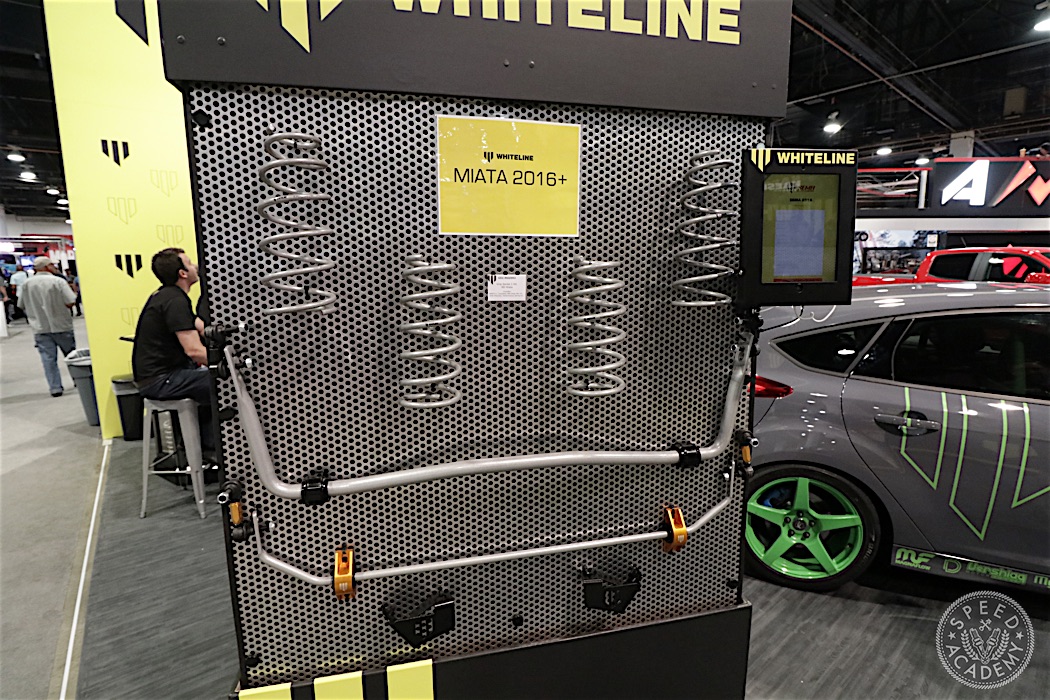 It was also good to see Whiteline responding quickly to the needs of enthusiast ND MX-5 owners with this performance spring and sway bar package. One of our few complaints about the ND MX-5 is the amount of body roll it has from the factory, and this package will undoubtedly dial that out while enhancing overall handling balance and cornering power.
One of the stars of the show for us was Chris Forsberg's amazing 280Z in the AEM Intakes booth. This thing just oozes awesome from every angle, thanks to that very special CarbonSignal G-Nose body kit.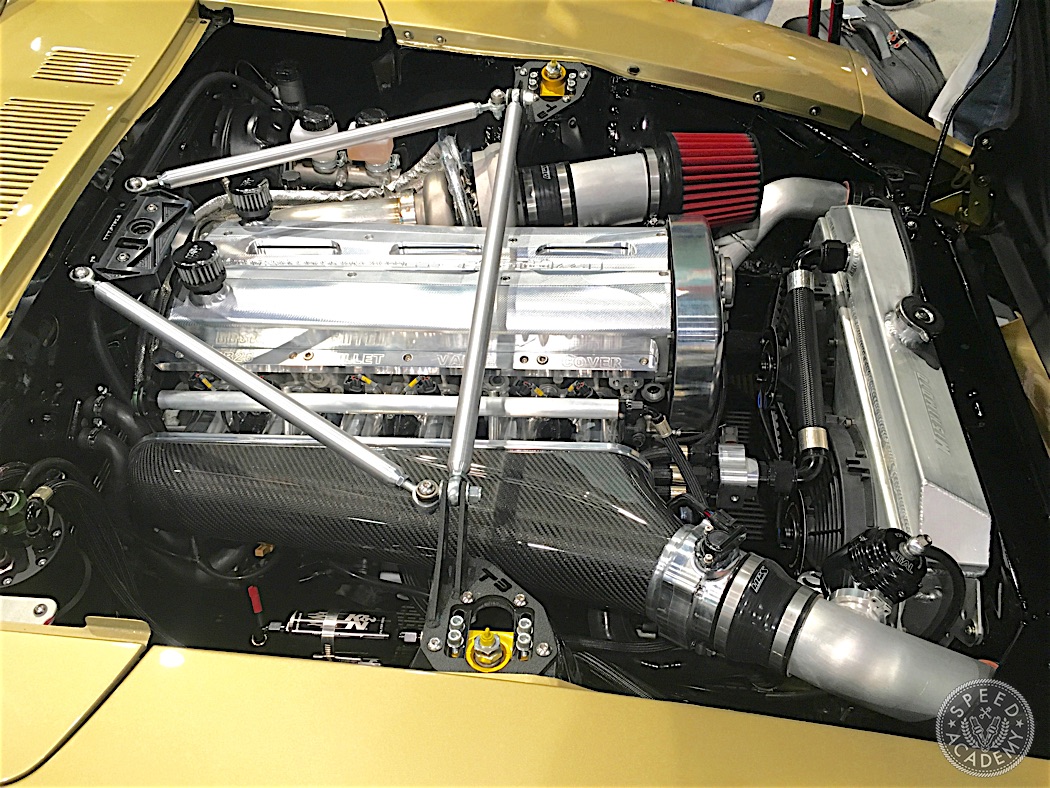 The RB25DET under the g-nose hood is also a serious work of art, including an AEM DryFlow air filter along with a gorgeous Custom Plenum Creations carbon/billet intake manifold and a custom billet valve cover. We can't wait to see the videos that will no doubt be coming soon of this golden Z roasting its rear tires.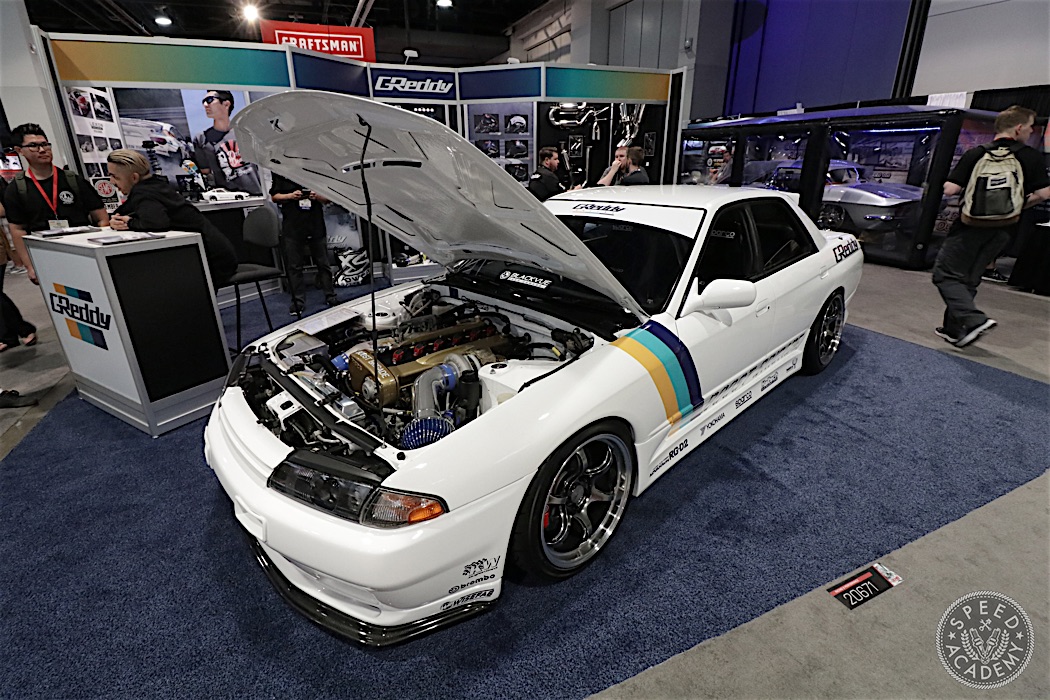 Call us suckers for old school JDMness, but this GReddy R32 Skyline with an RB26 single turbo under the hood was another one of our favorites at this year's SEMA Show.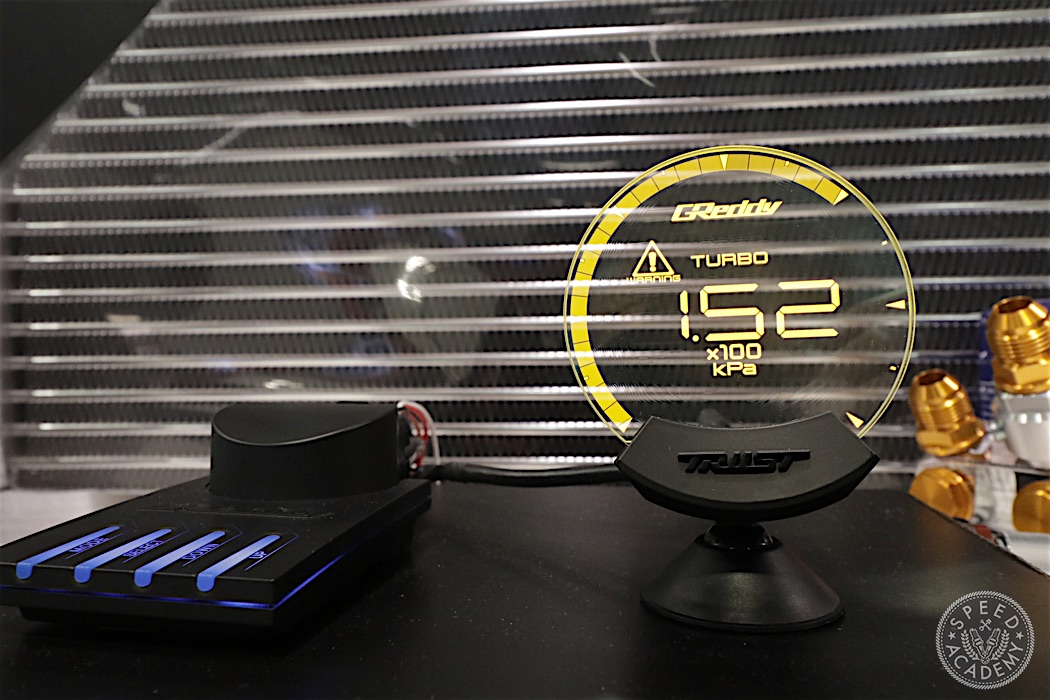 GReddy's new housing-less gauges were also a standout product in our eyes. Very cool concept and execution.
Pete being the serious BMW fanboy that he is couldn't resist snapping pics of these two beauties, the Stanceworks Group-A inspired E28 M5 giving him all kinds of bad ideas for his own E28 winter beater.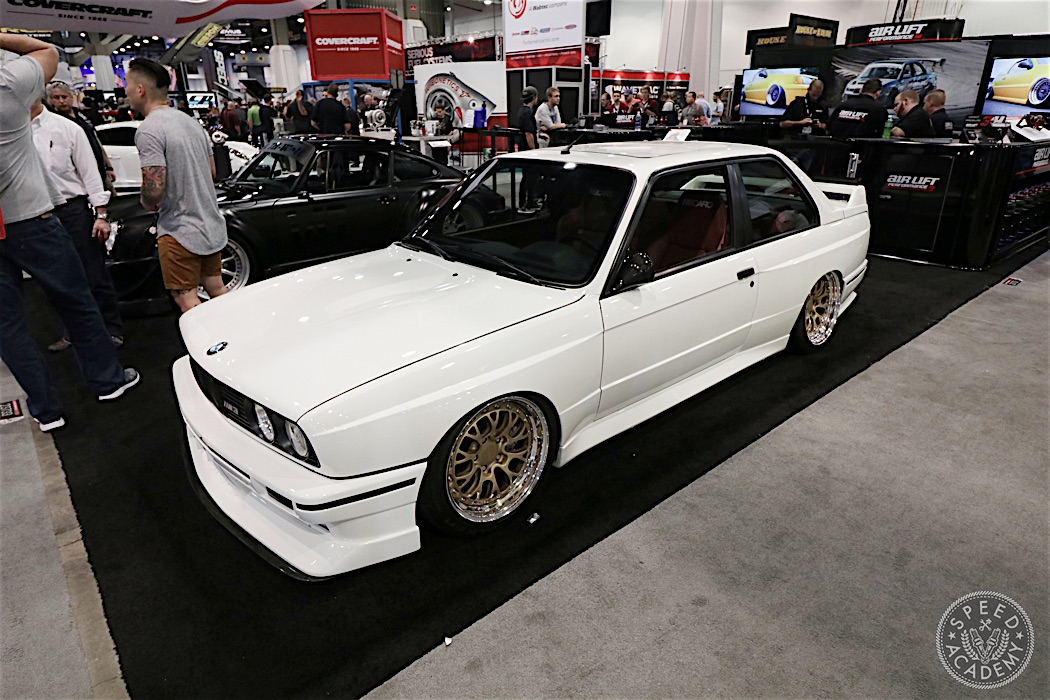 Personally, I was amazed by how many E30's there were at the show, this immaculate M3 dumped on AirLift suspension making a particularly bold statement. If you want to own an E30, go get one right now, because based on what we saw at SEMA these cars will start appreciating in value if they're not already.