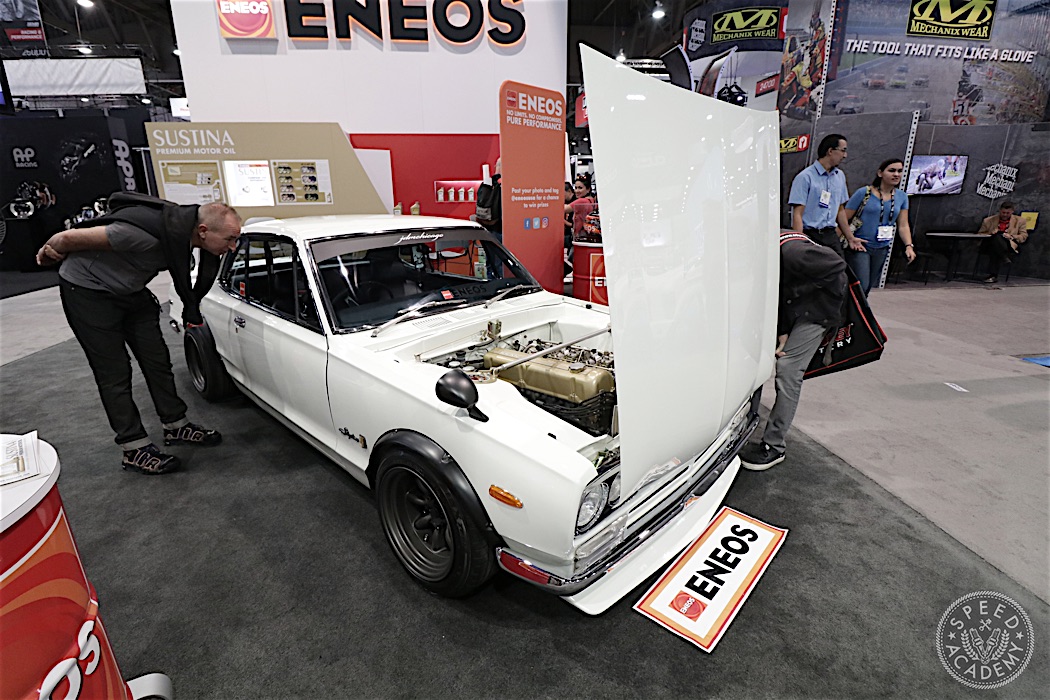 Speaking of Hakosuka Skylines, this one in the ENEOS booth was about as clean an example as we've ever seen. I really enjoyed seeing these classic Japanese sports cars mixed in with all the modern and classic muscle cars that tend to dominate SEMA these days.
This long-nose S30 with a John Player Special inspired livery was another tasty piece of classic J-tin at the show, this one in the Toyo Tires thru-way connecting the South (mostly wheels, tires and trucks) and Central (mostly performance) halls at the show.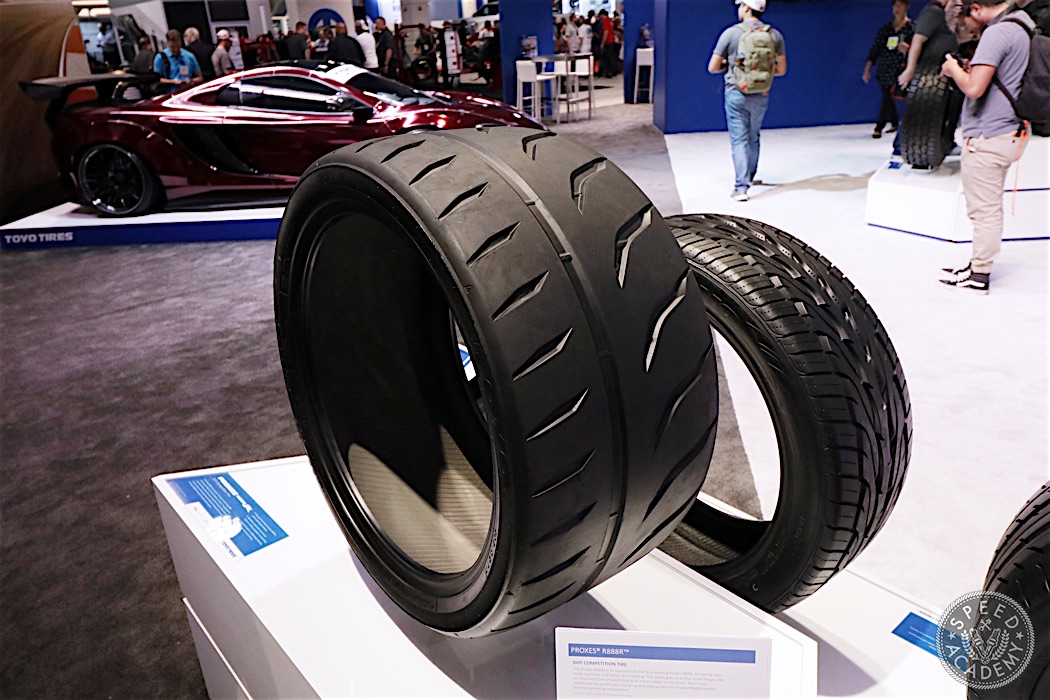 Toyo also had their new Proxes R888R street legal competition tire on display. We actually got an early set of these this summer and as you'll see in an upcoming Mullet Mustang episode we snuck in a quick track test, or at least we tried to. These are reported to offer better dry grip and more consistent performance over longer stints on the track as compared to the R888, thanks to a completely revised inner construction.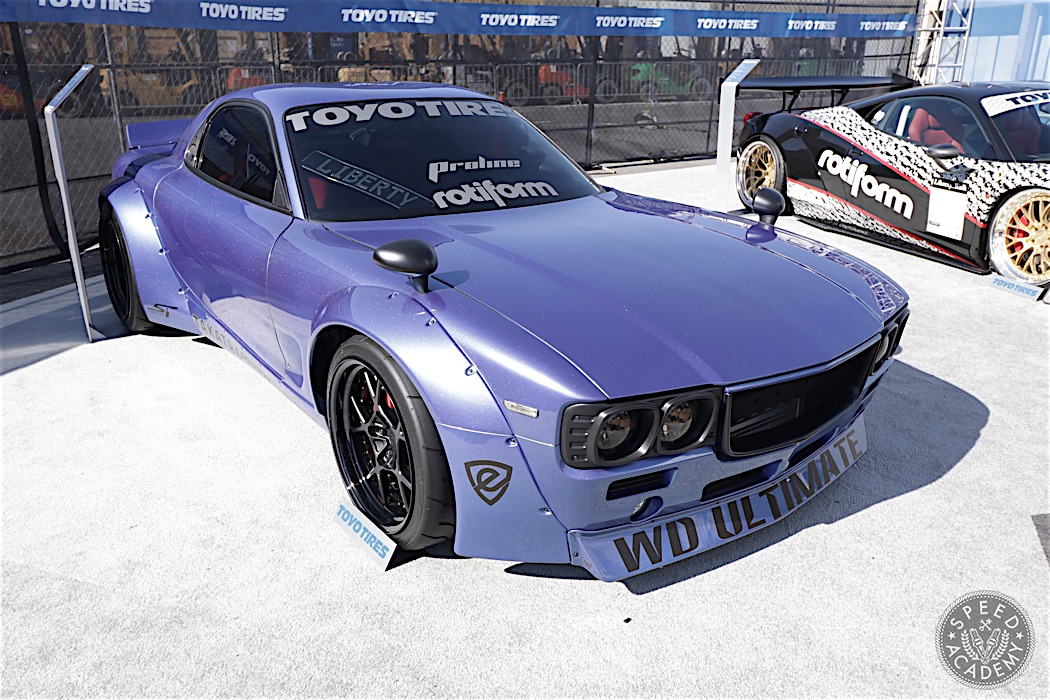 Also in the Toyo thru-way was this FD RX-7 featuring the new Rocket Bunny RX3 nose body kit. Pete and I really struggle with the way this kit (and the original Rocket Bunny FD kit) shorten the nose on this car, but we know there are a lot of people out there who are digging it. Ken, our resident FD owner and RX-7 fashionista, says he shares our reservations given how abruptly the nose comes to an end with the RX3 front grille. It's a unique look, though, we'll give you that!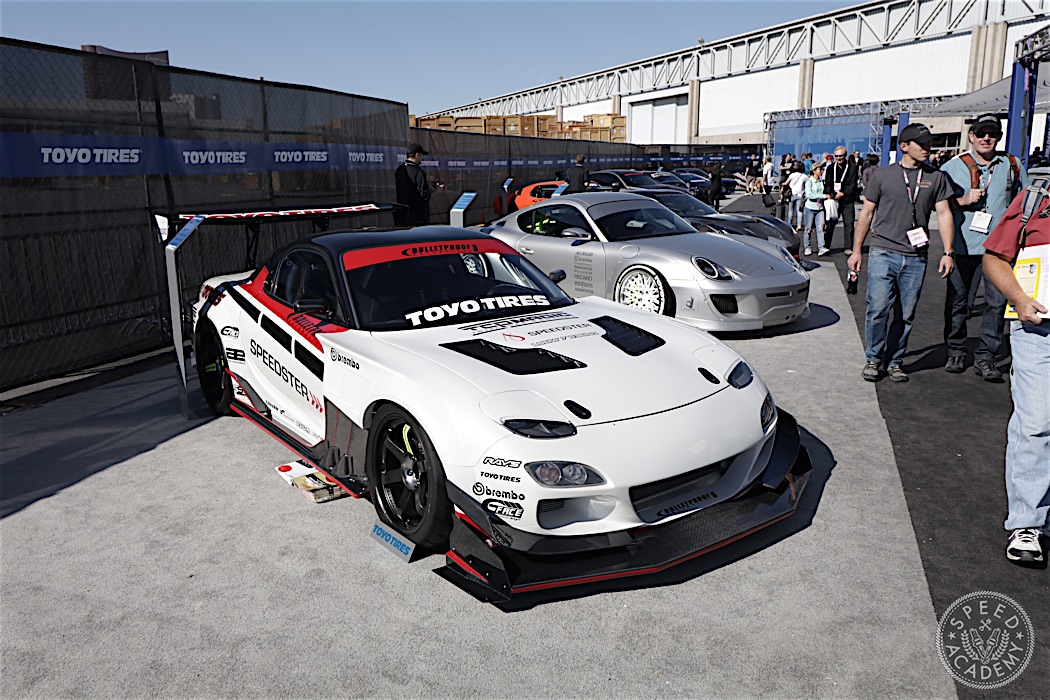 This RX-7, rocking the TCP Magic G-face body kit, is much more our style. Classic JDM hotness right there, with plenty of modern Time Attack aero built in. Ken wants those front fenders more than he wants air to breath or food to eat. Gotta give props to Toyo for the Thru-way again this year, as they packed it full of some of the coolest cars at the show, just like they did last year.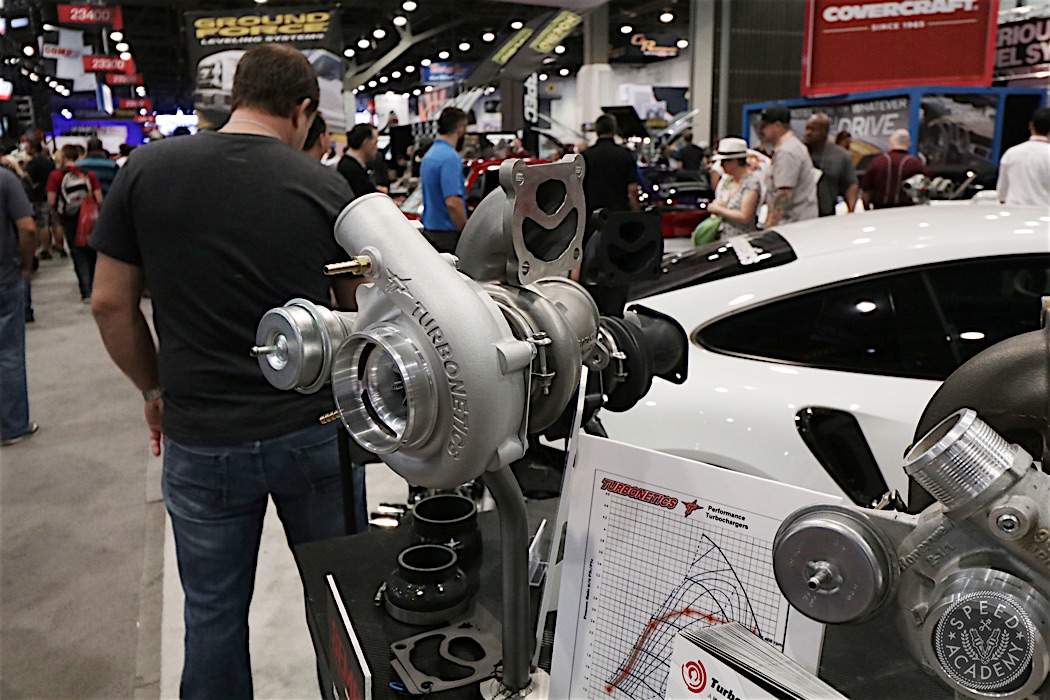 Of course there was plenty of product and cars from the good old US of A on display, including this direct fit Ecoboost Mustang turbocharger from Turbonetics. Apparently this thing will get you up into the 500-hp range in a hurry.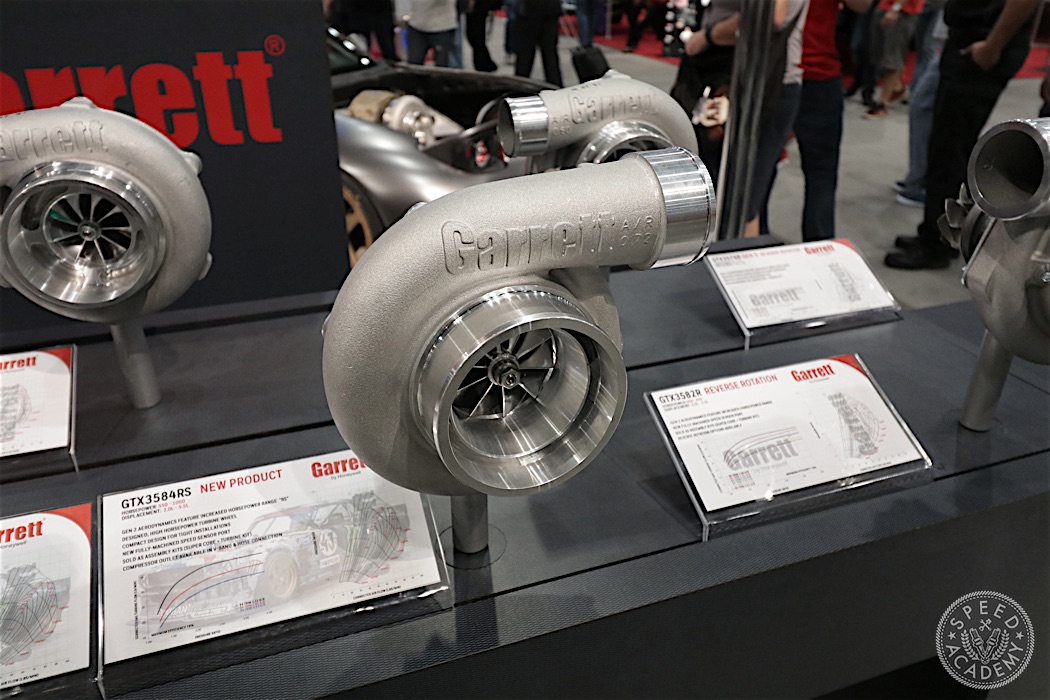 Not to be outdone, Turbo By Garrett had a bunch of cool new product on display, including the GTX3584RS we recently showed you in our latest 2JZ BRZ build video.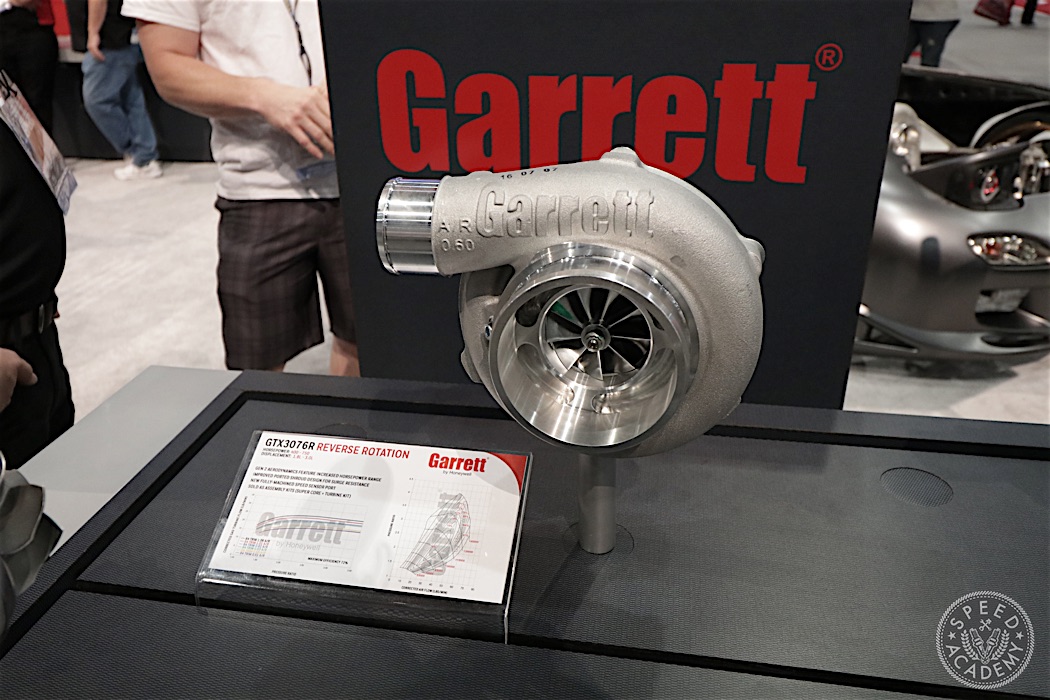 Garrett also unveiled their new Reverse Rotation turbos, which allow you to build a true mirror setup on a twin turbo engine layout. Pretty slick!