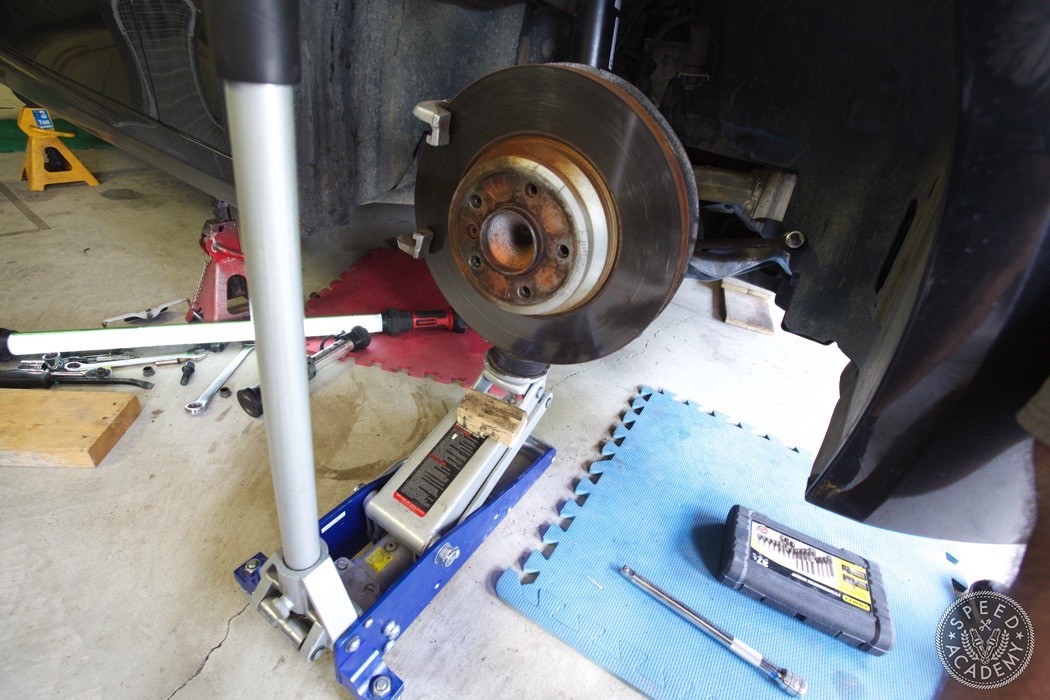 You may need to use a jack to raise the hub and strut up to bolt it back in place.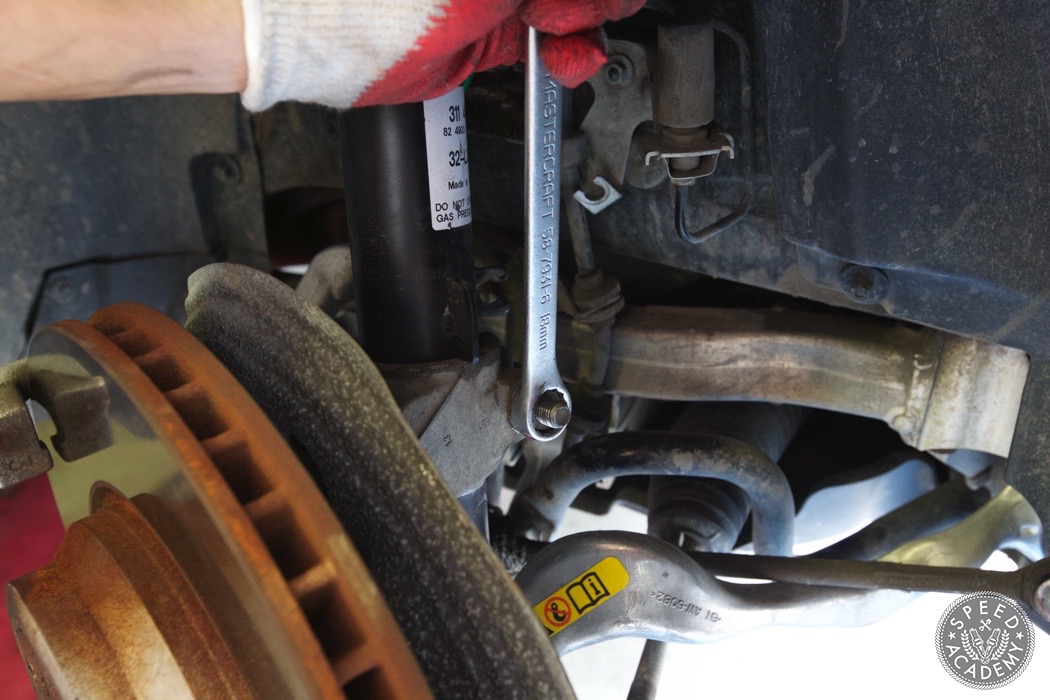 Install the nut and bolt that hold the strut and hub together.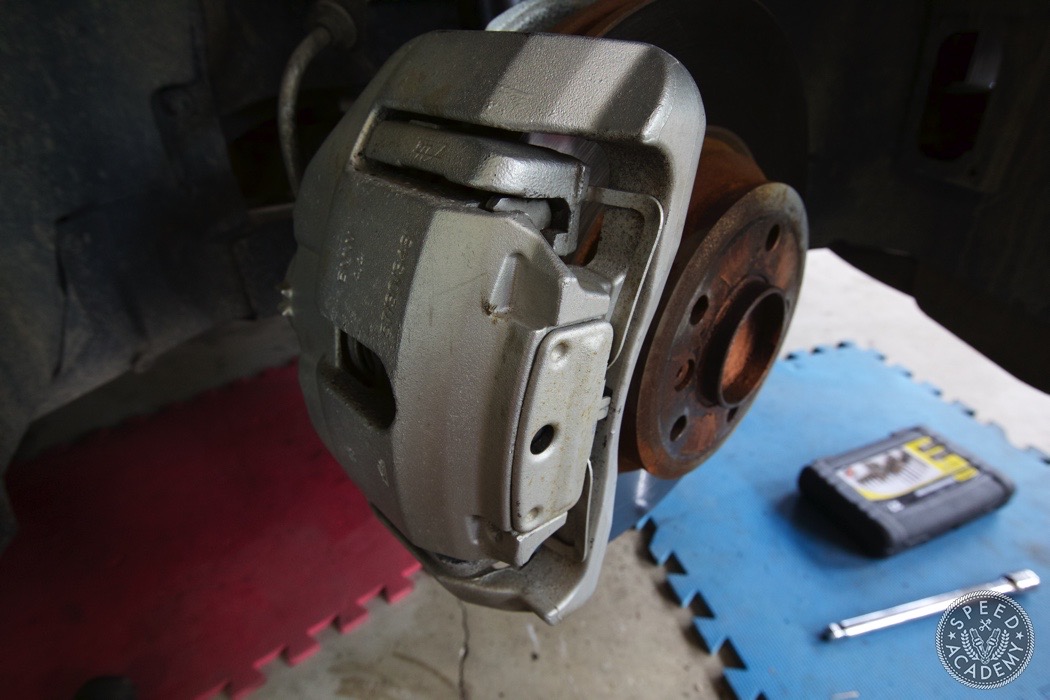 Install the brake caliper back on.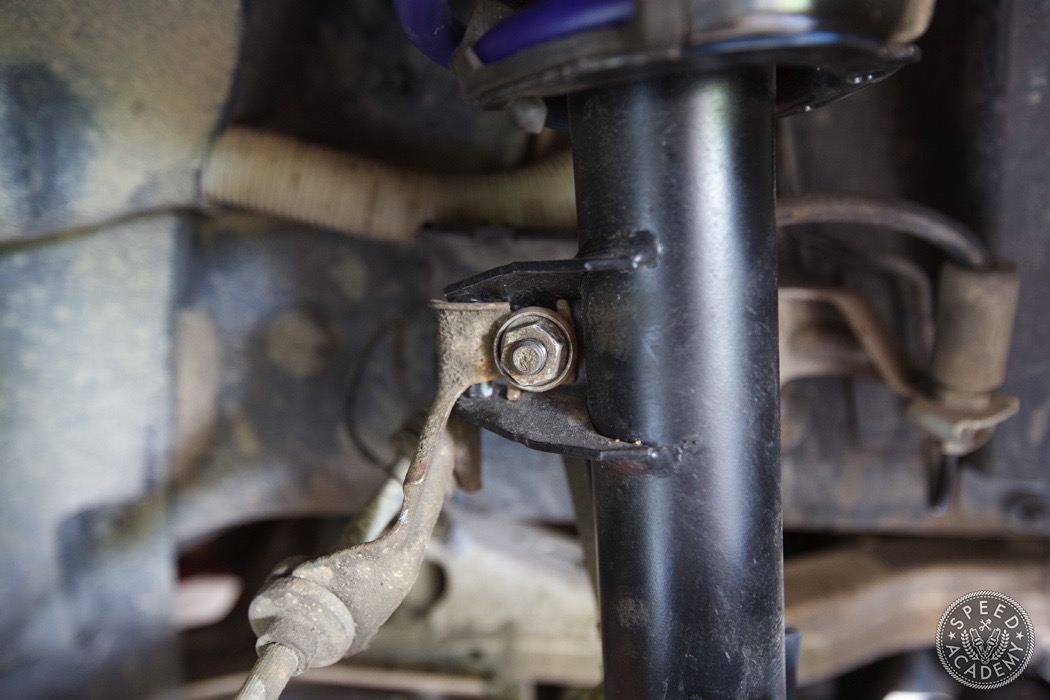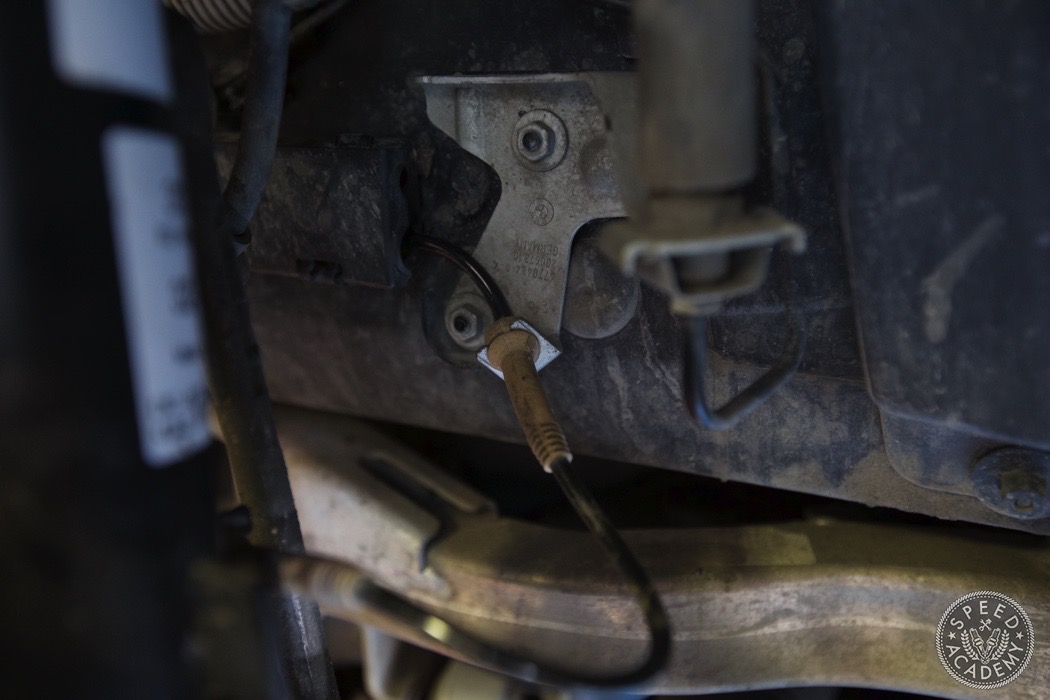 Bolt up the sway bar and put back the ABS sensor wire.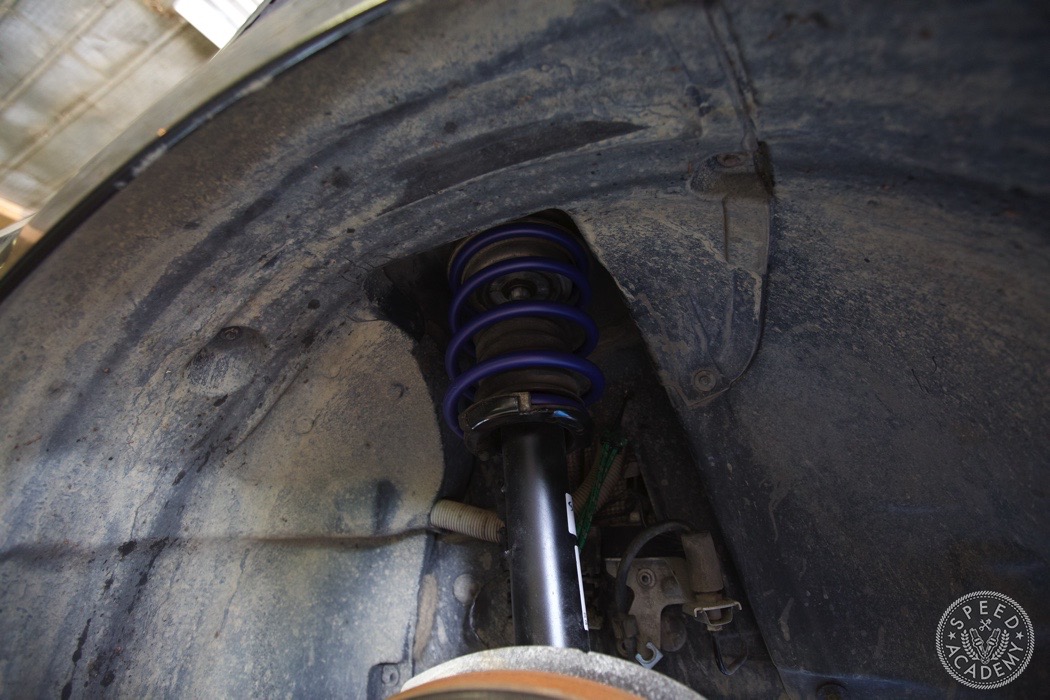 Repeat the process for the other side and you're done!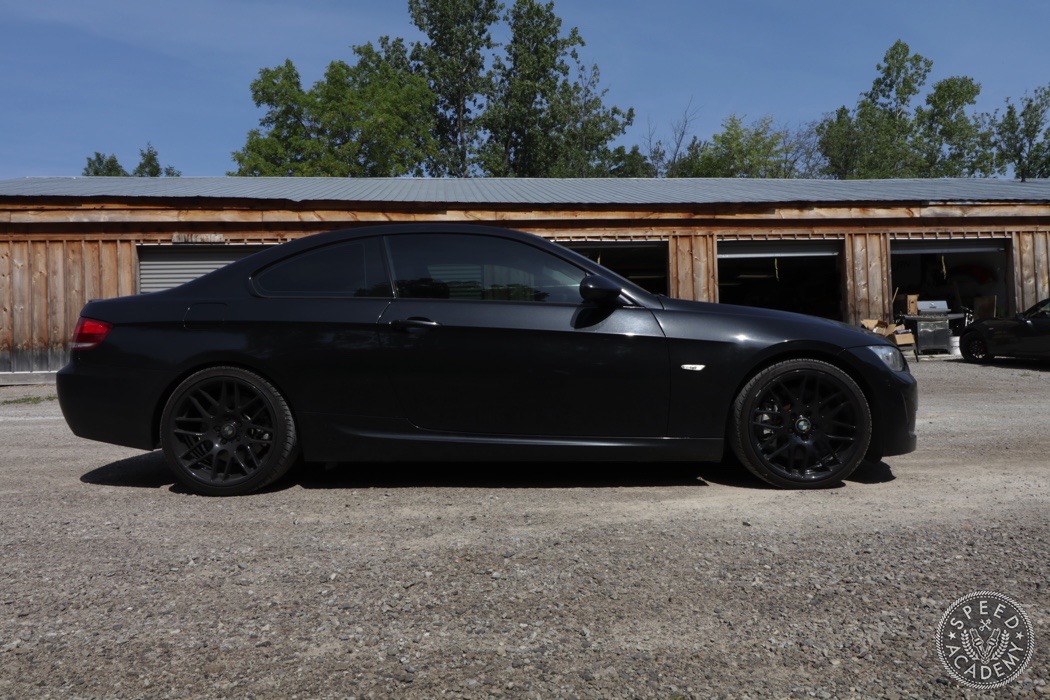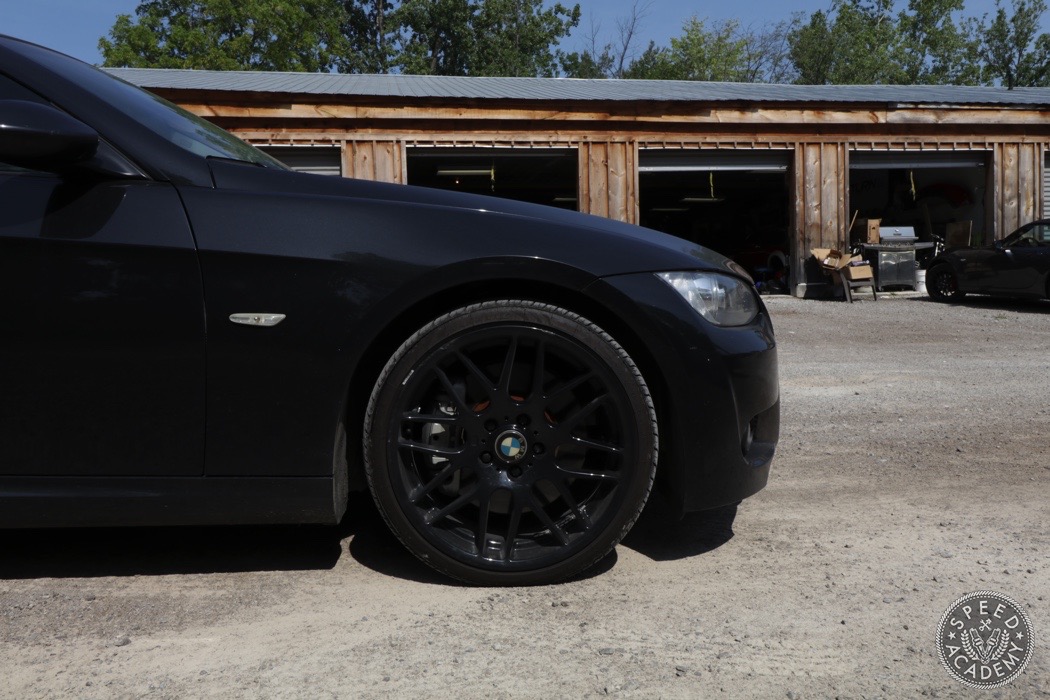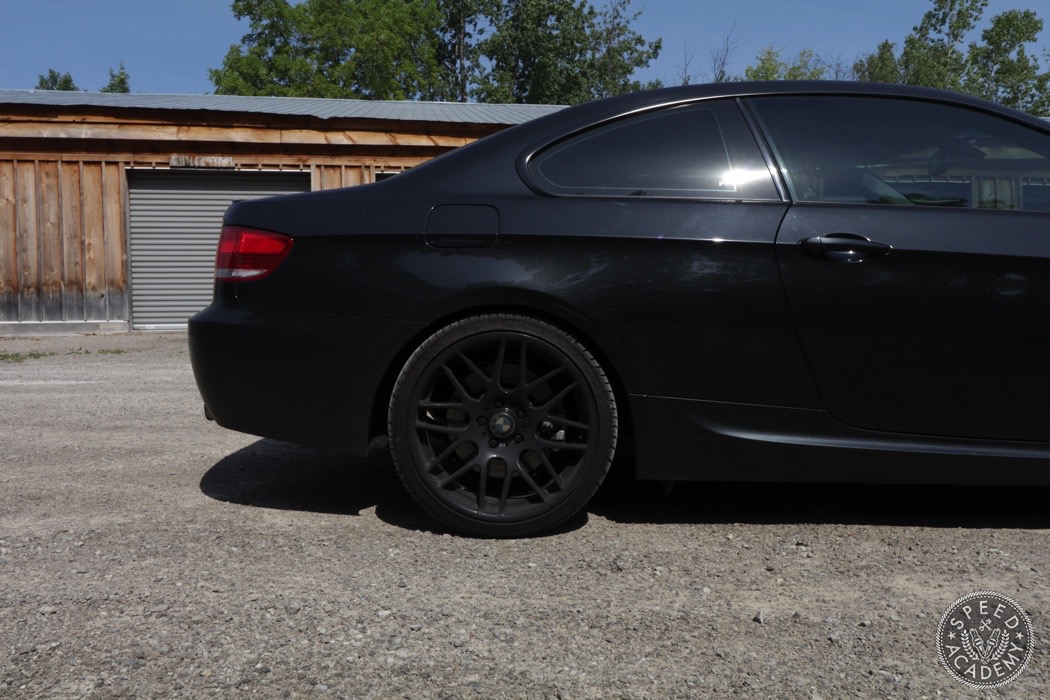 This is what your BMW looked like before the lowering job.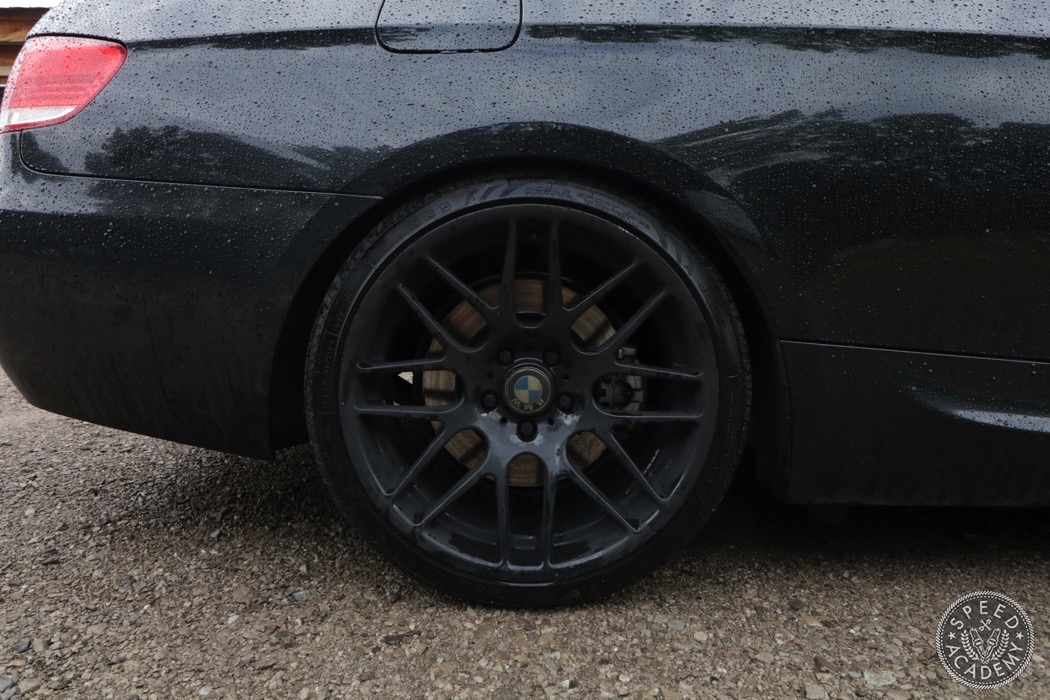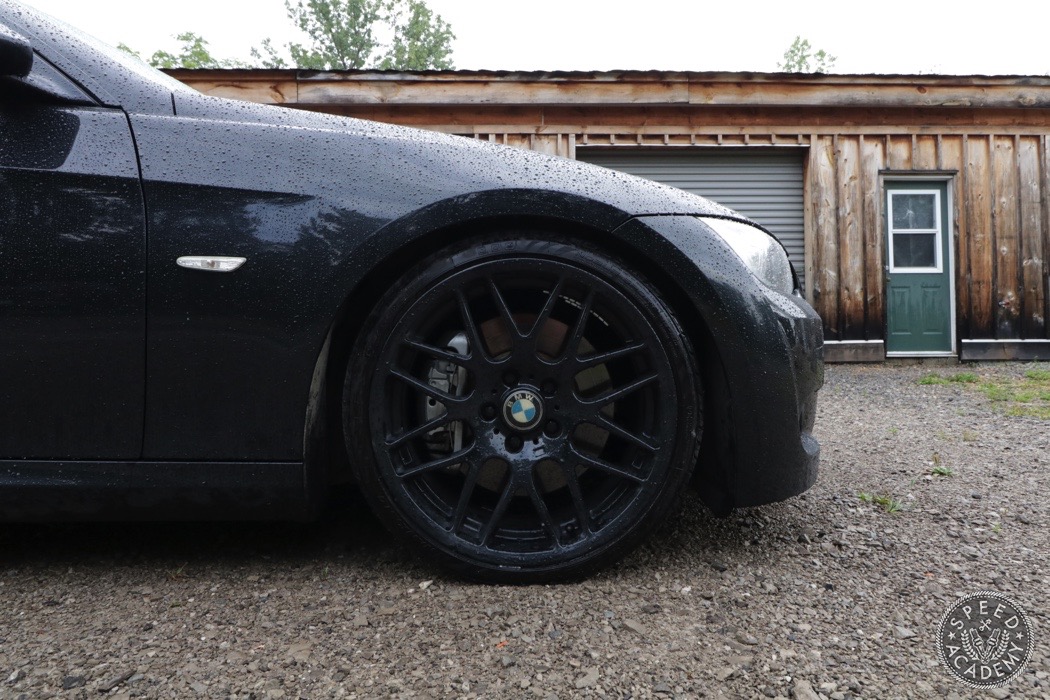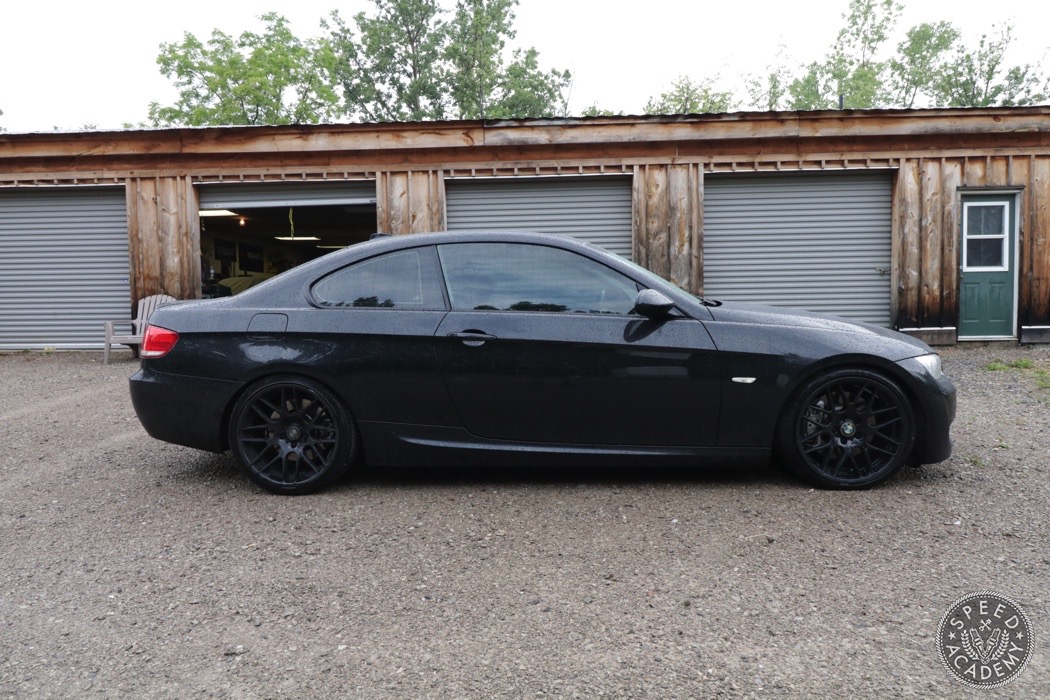 And now marvel in how much better it looks with the lowering springs!