The AEM Infinity Tuner software has this absolutely badass view (see below) where it generates a pinout based on your configuration and you can visually see where the pin is supposed to go! Take your time, double check each one and you'll have no headaches when it's time to fire up your ECU.
Form and Function
Another thing I learned from aggravating experiences over the years is that when you're building a racecar, burn a few extra calories to make things easy to service. When it comes to the electronics, I wanted to somehow put them in one place that is easy to reach. I started with a plate of aluminum and played some Tetris to get things arranged in a compact way.
There you can also see how I grounded the ground distribution bus. I used a plate of copper that I cut and drilled to shape and wrapped it under. I think it turned out quite cool and makes for reliable grounds while making it easy to add more later.
For the panel itself, I went a little nuts with Vibrant mandrel bends. I think I was jonesing for some aluminum welding and this definitely got it out of my system.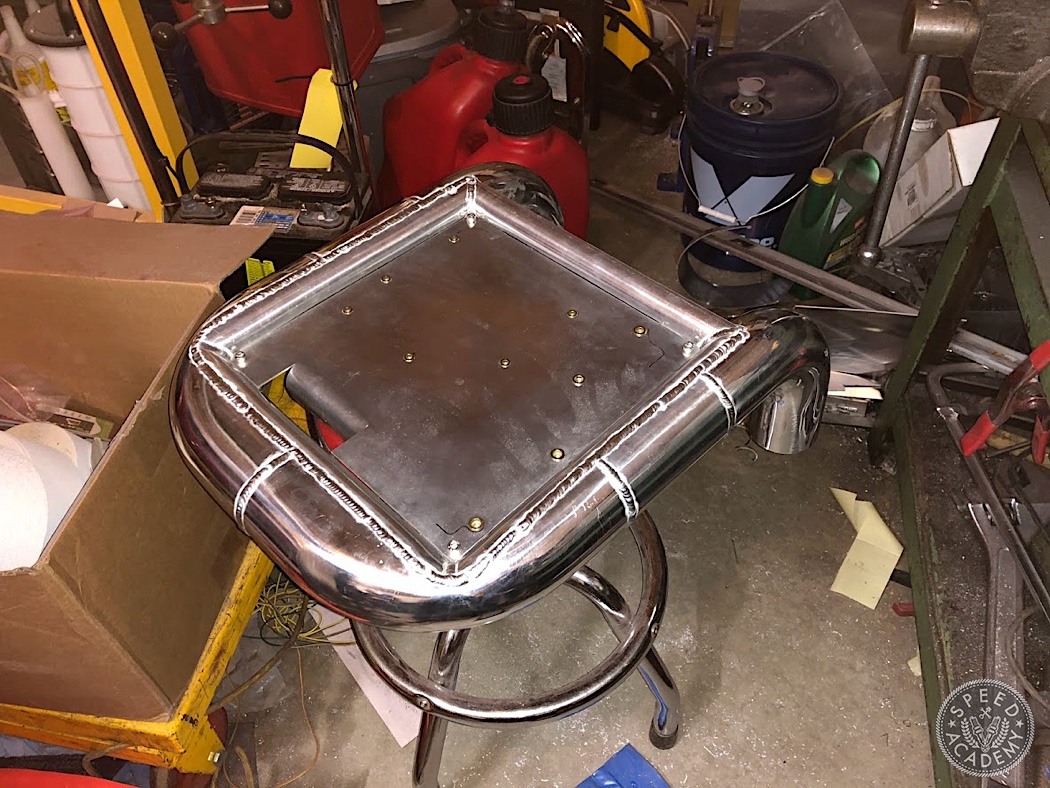 I made conduits for the battery and alternator cables out of 1" mandrel bends.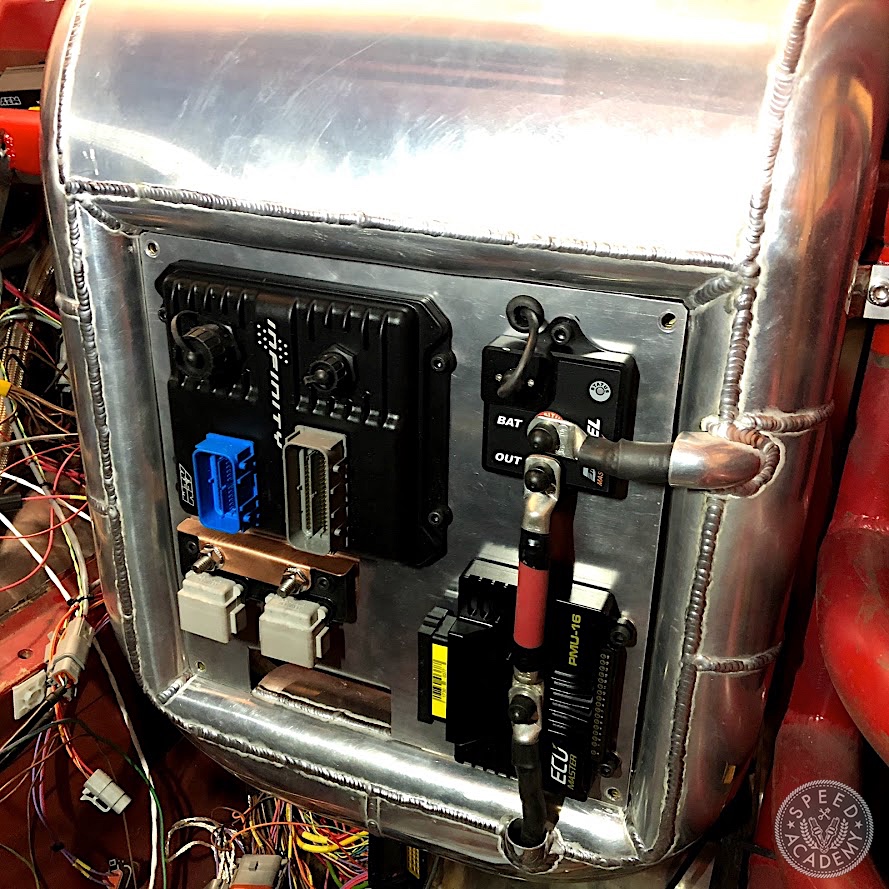 But the dash itself was a different matter. With no need for the gauges and switches I had before, I could have gotten rid of the dash altogether and built something simple, but I couldn't ditch it. It's the original dash from the car with the VIN on it, and it was one of the things of E30ness I wanted to keep. So I dusted off my woodworking skills to shape it. Balsa and thin plywood will let you do some cool things after being sprayed with Windex.
Next the dash went to C3 Custom Carbon Composites in Collingwood, Ontario. C3 headman Kevin Stittle absolutely knocked my vision out of the park! Not only did my original dash turn into something absolutely badass, but it was done by a legit badass and Canadian Olympian!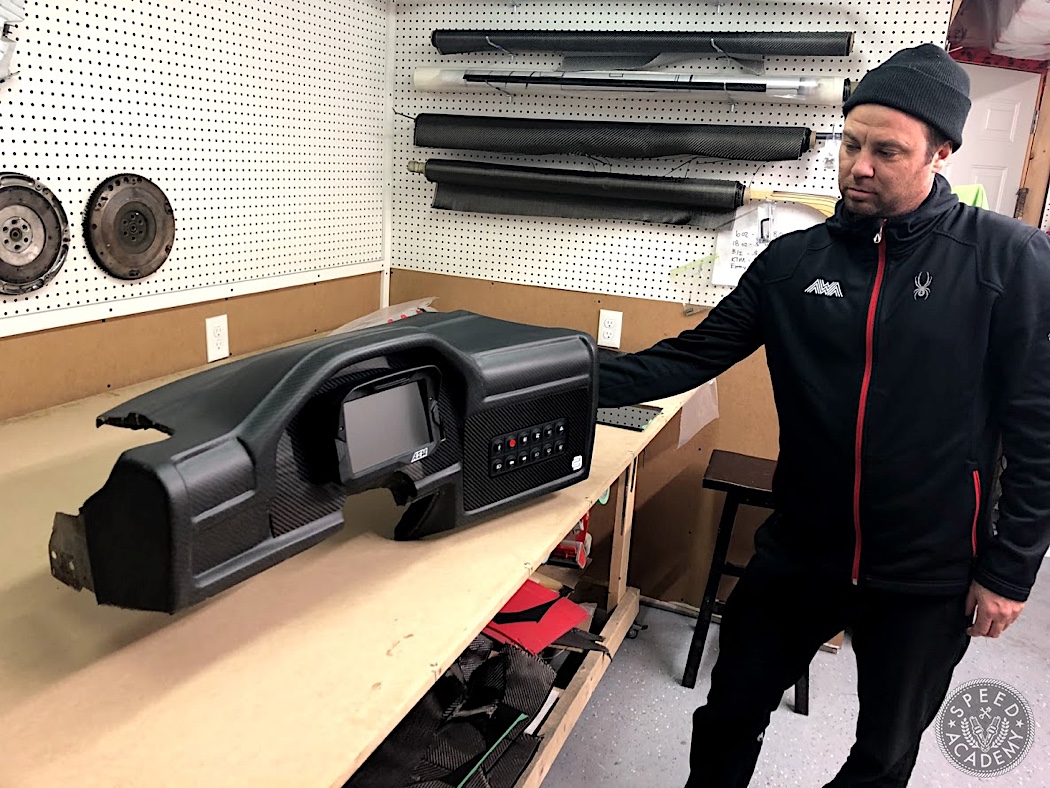 Thanks to AEMnet, AEM's CANbus system, adding the new 8 channel EGT module and the Vehicle Dynamics Module for track data was just a matter of plugging them in.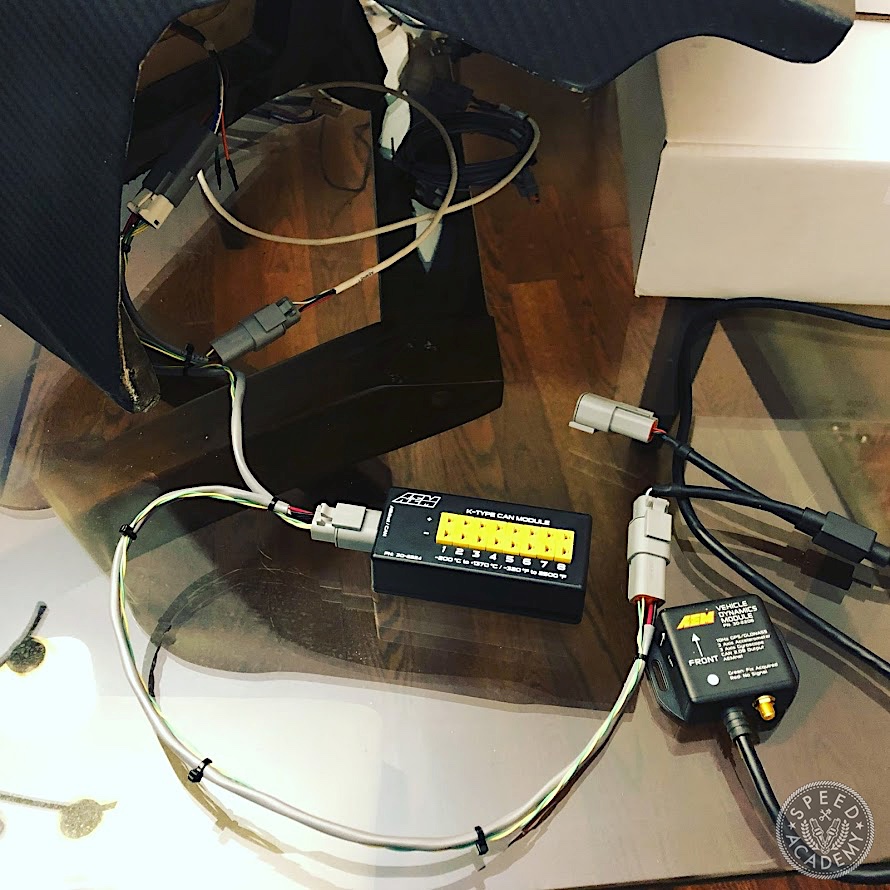 The interior looked great and best of all, it wasn't hiding any more bird's nests. All of the wires came through a conduit in the firewall for the motor, or the bulkhead connector for the chassis.
And just like that, my car was ready for PRI! Nothing to it, right? Tune in next time when we'll talk about configuring the hardware and go burn some fuel and rubber! The flexibility of the AEM DashDesign allowed me to do some pretty cool stuff, like making a dash page look like my old M3 dash and other customization (it's sad how few people get the plaid reference).
The PRI Show (go watch the Speed Academy video on it!) was an experience of a lifetime but I'm still exhausted. It's pretty wild to remember how far my car has come, all in my garage.