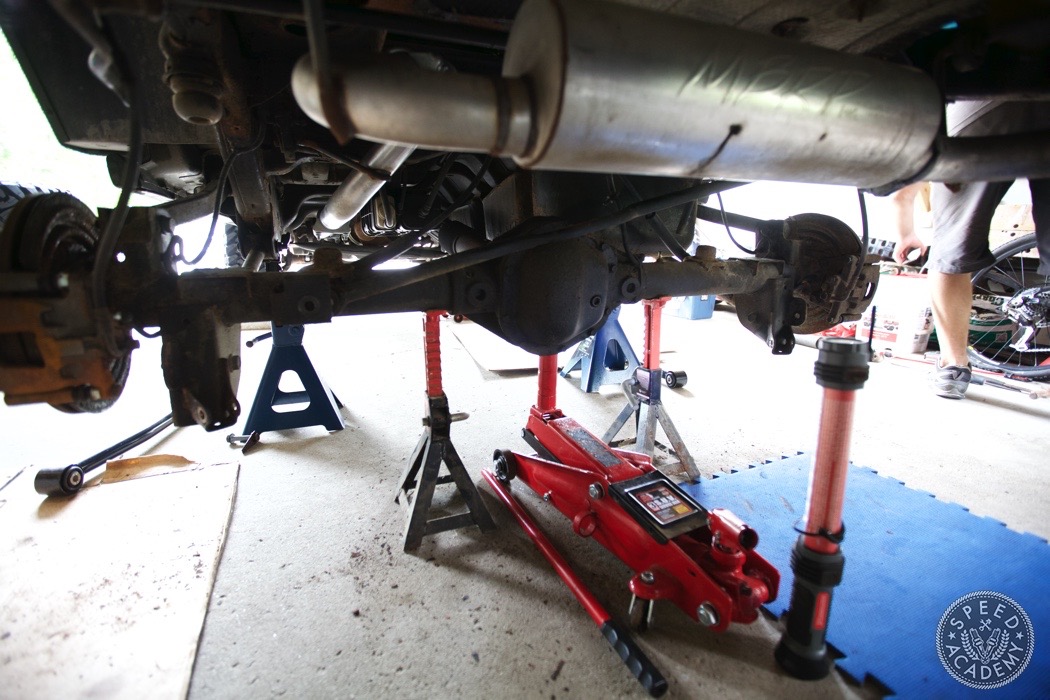 Using some spare jacks to hold the axle will be needed for the upcoming tasks.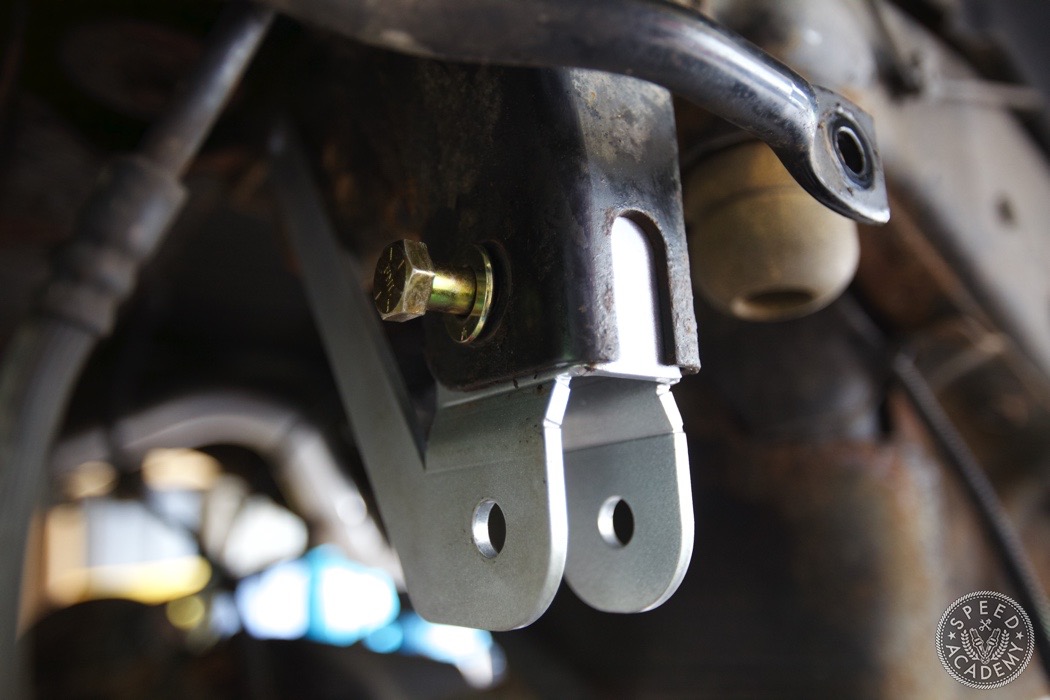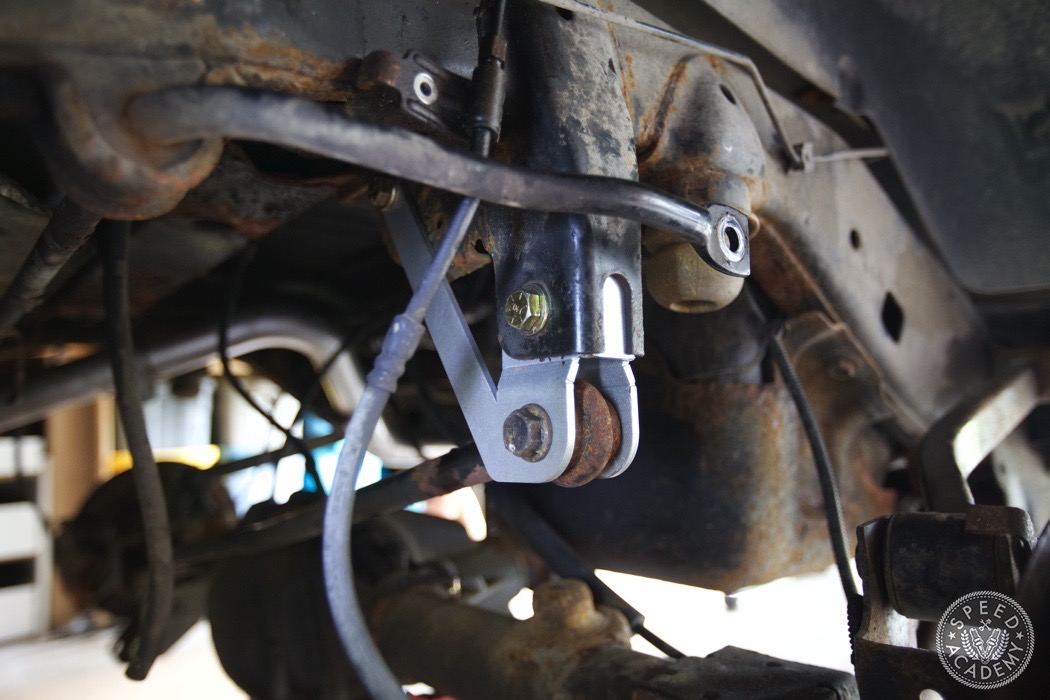 Next up we installed the rear track bar extension. This is a simple piece of metal that gets the track bar back within its stock operating ride height and squares up the rear axle.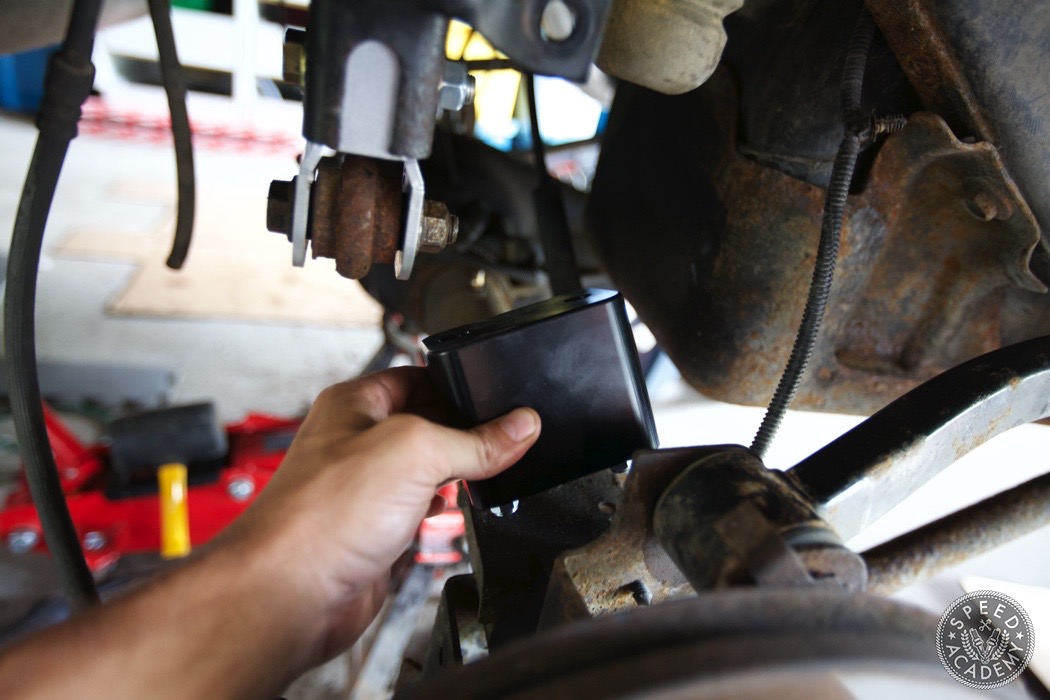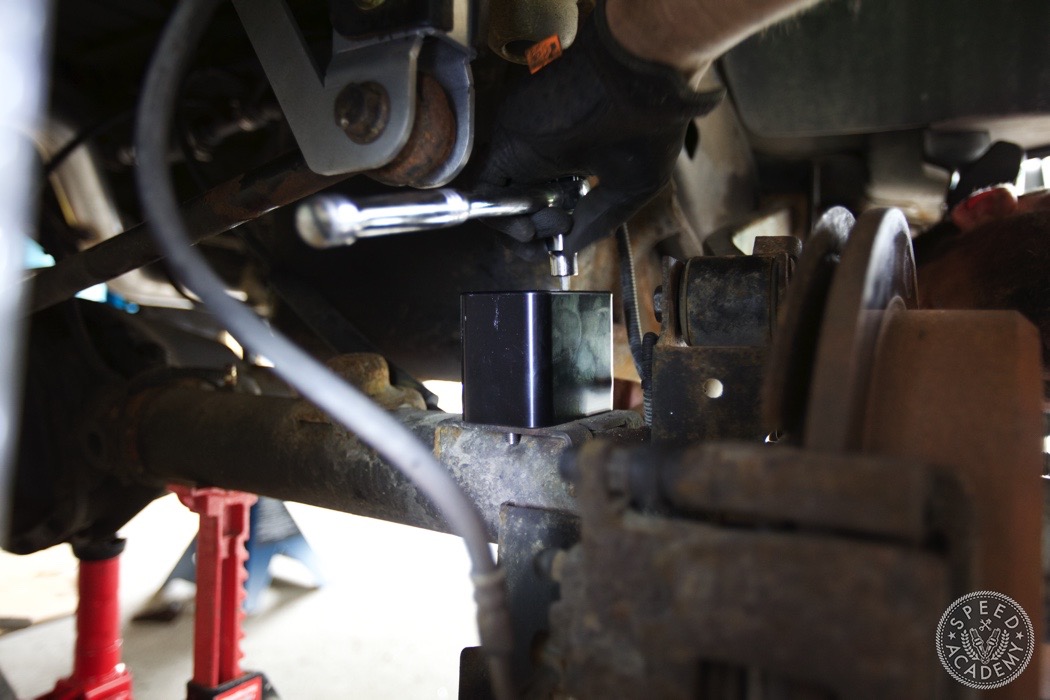 The rear bump stop blocks bolt into existing holes so there's no drilling or tapping needed. Just slide the bolt through and tighten it down with a nut.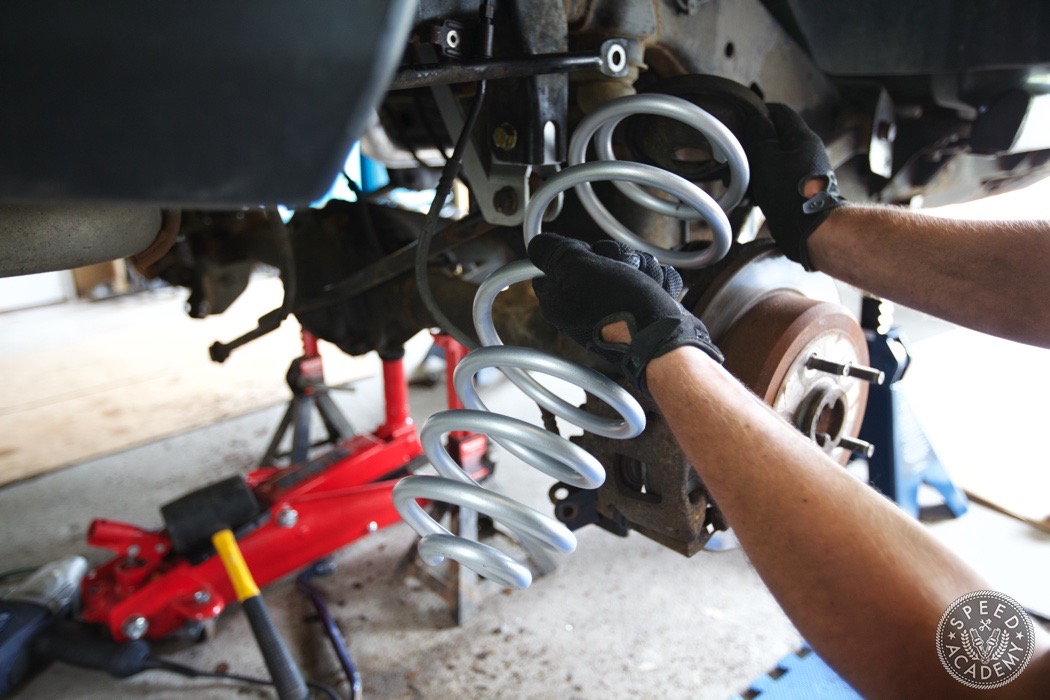 Fitting the rear springs required much of the same technique used up front. I pushed down on the axle as Jeff pushed up on the spring to slide it into place.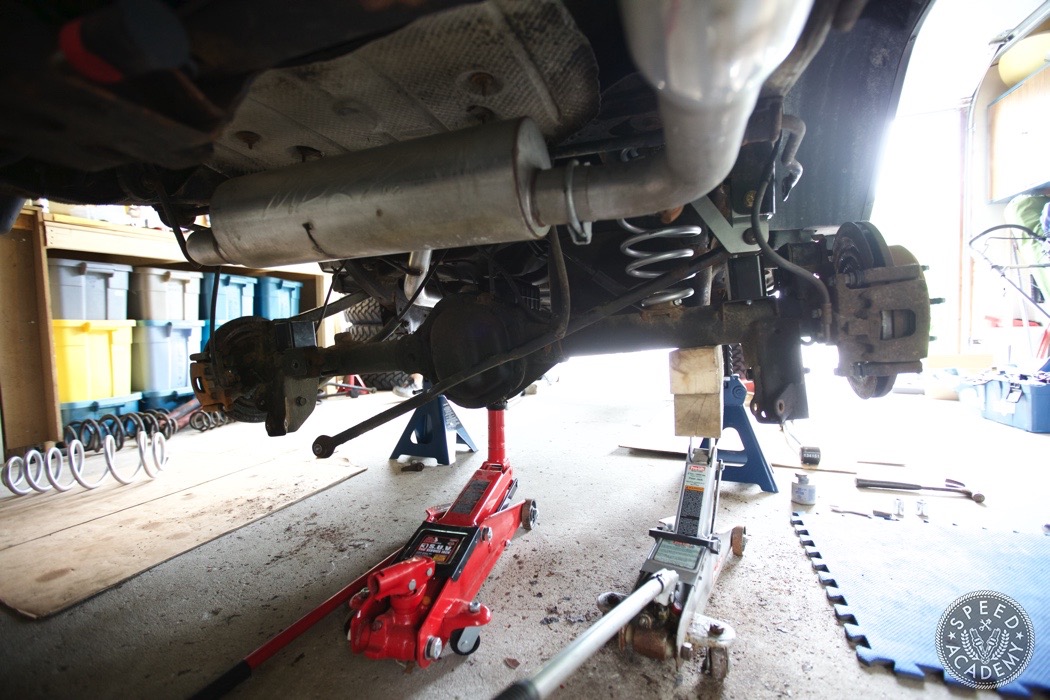 For the other side, we used a second jack to help us out and compress the already installed spring.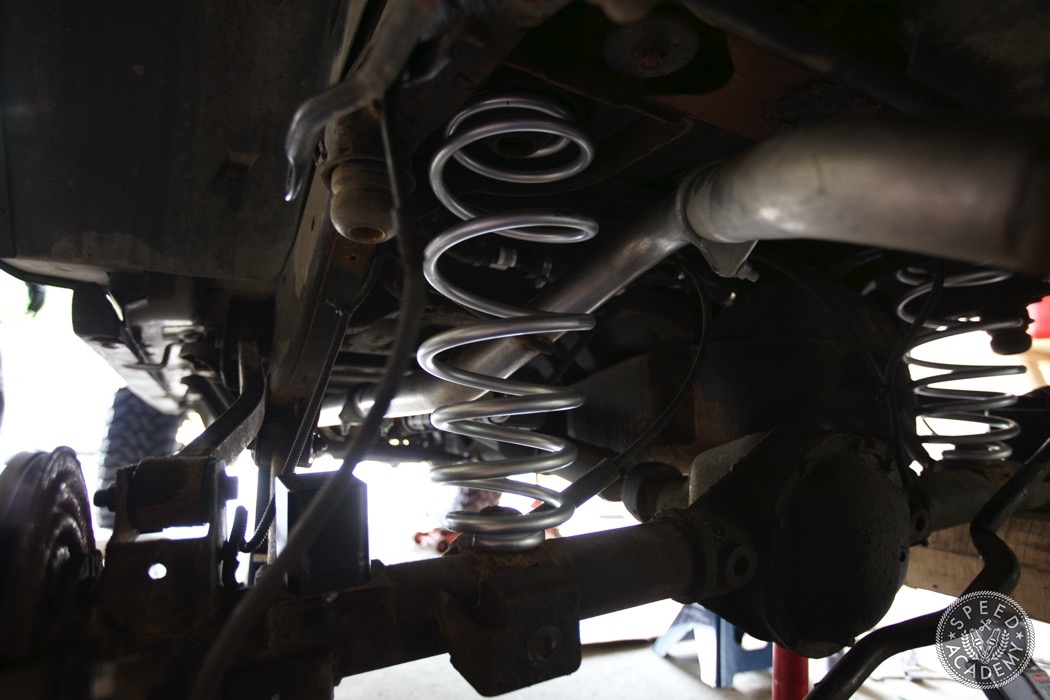 This made it much easier to slide the Eibach spring into place.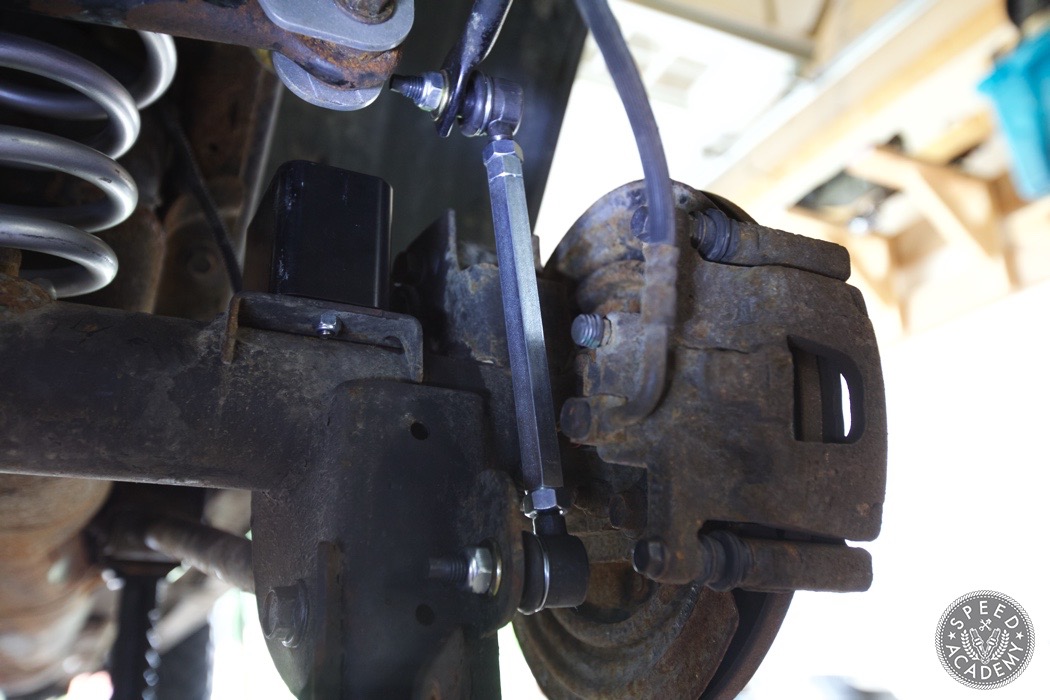 We then secured the new sway bar endlinks in place.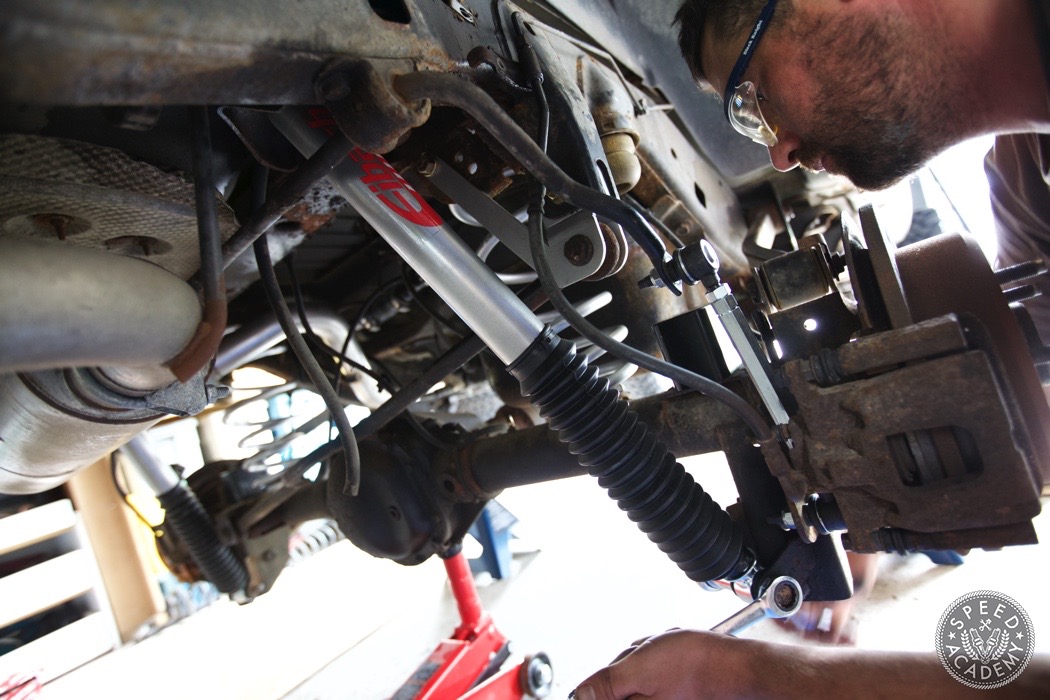 And installed the Eibach shocks. Which by the way are made in the USA  using a rugged monotube design with large 46mm pistons to stand up to constant abuse.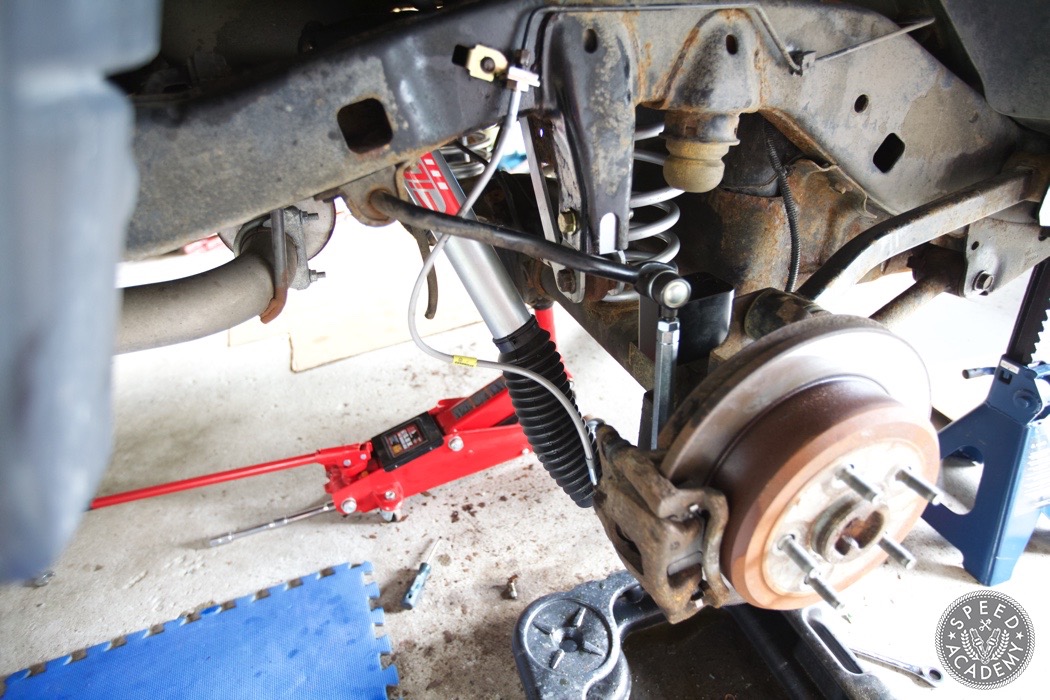 The rear stainless steel braided brake lines were fitted up with the new hardware.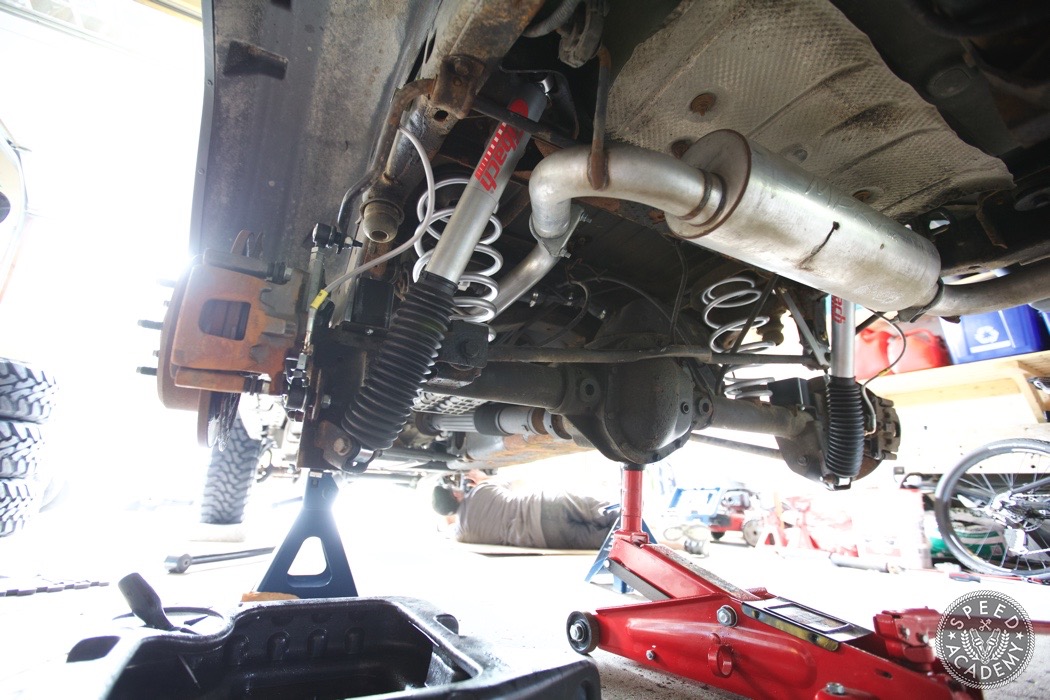 And just like that, the rear end lift kit upgrade was finished!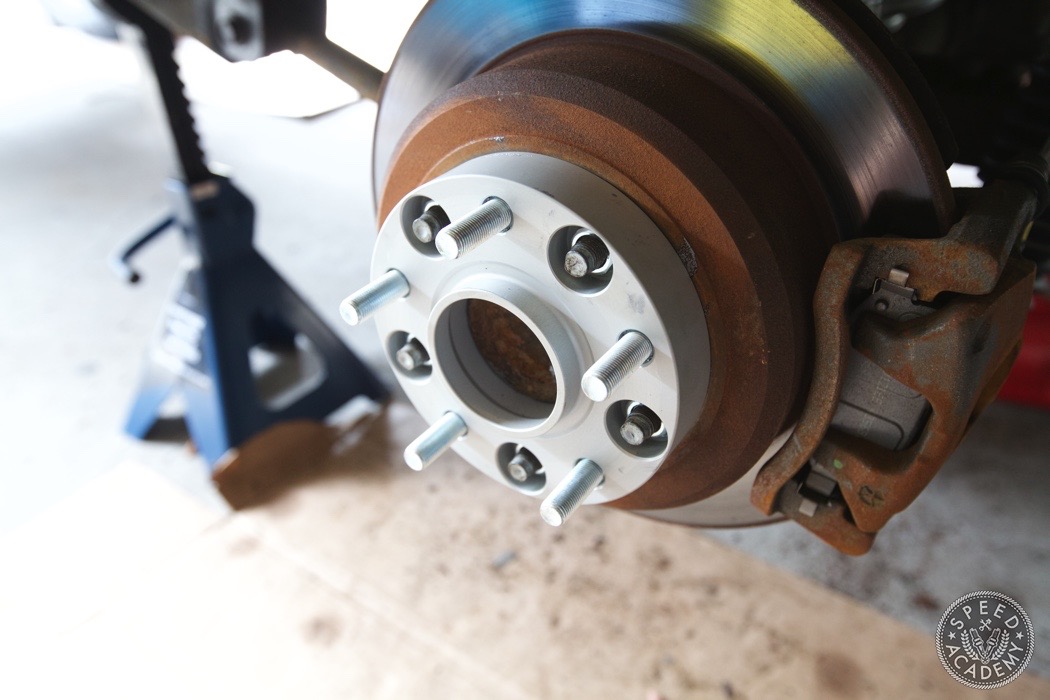 The 30mm rear wheel spacers were bolted up and torqued to 90 ft-lbs.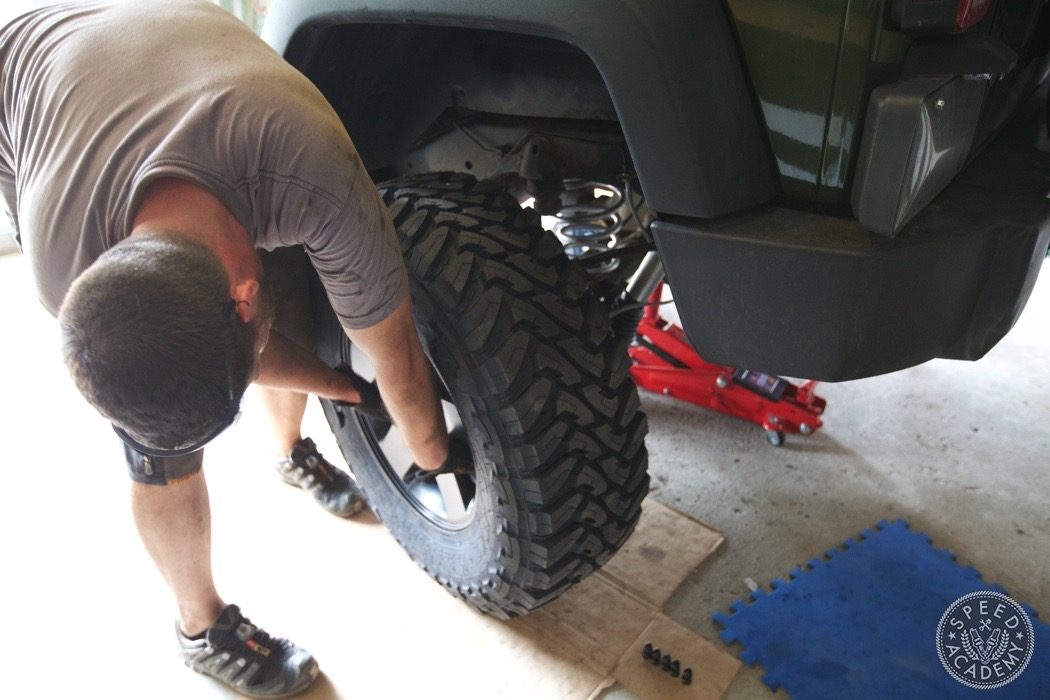 At which point the wheels and tires were fitted on.