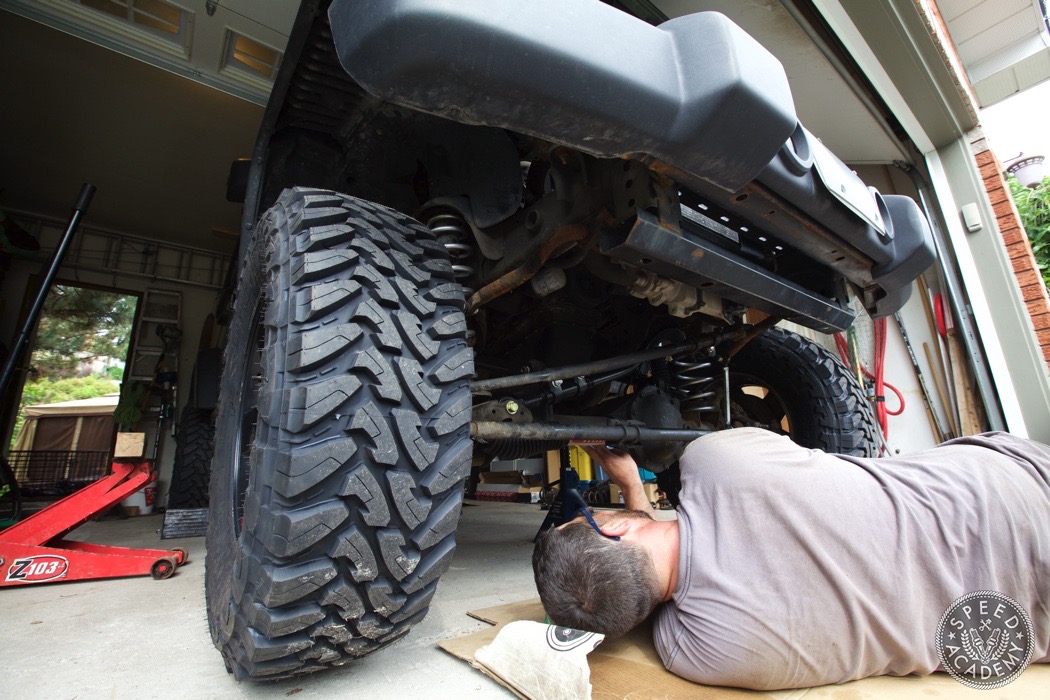 We dropped the rear end off of jack stands and torqued every nut and bolt to spec ( found HERE ) down on the suspension and repeated the process up front.
For the sway bar endlink adjustment, we tried to get the sway bar level with the ground before tightening the center bolts down.
We also bled the brakes at this point and time, checking for leaks to ensure our new lines were installed properly.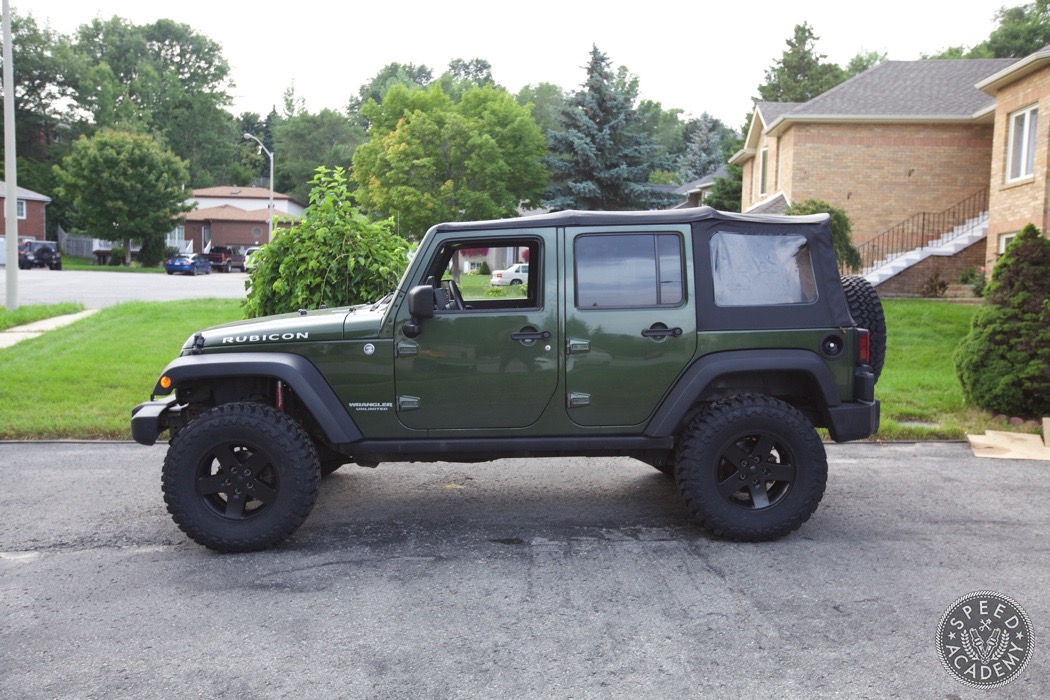 Here is your finished product. Jeff and I couldn't be happier with the results as the addition of the Eibach lift kit and new Toyo tires and black Jeep wheels has transformed the look of this Rubicon JK from ordinary to an off-road ready machine.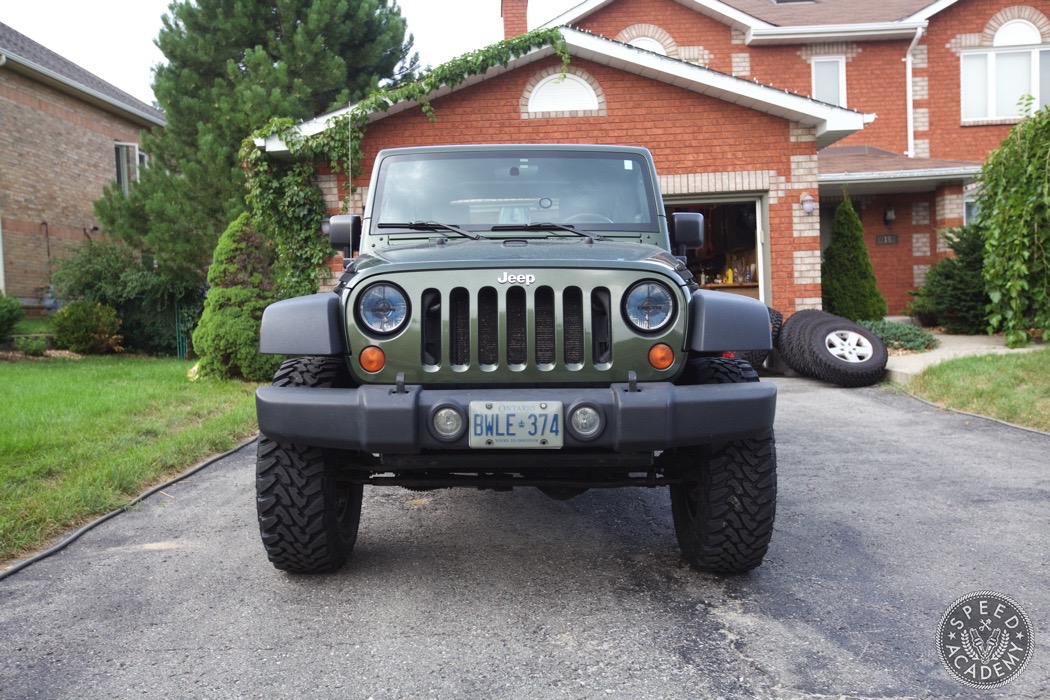 With the widened stance the Jeep takes on a whole new more aggressive look yet the wheels and tires still fit within the wheel arches something we both wanted to maintain.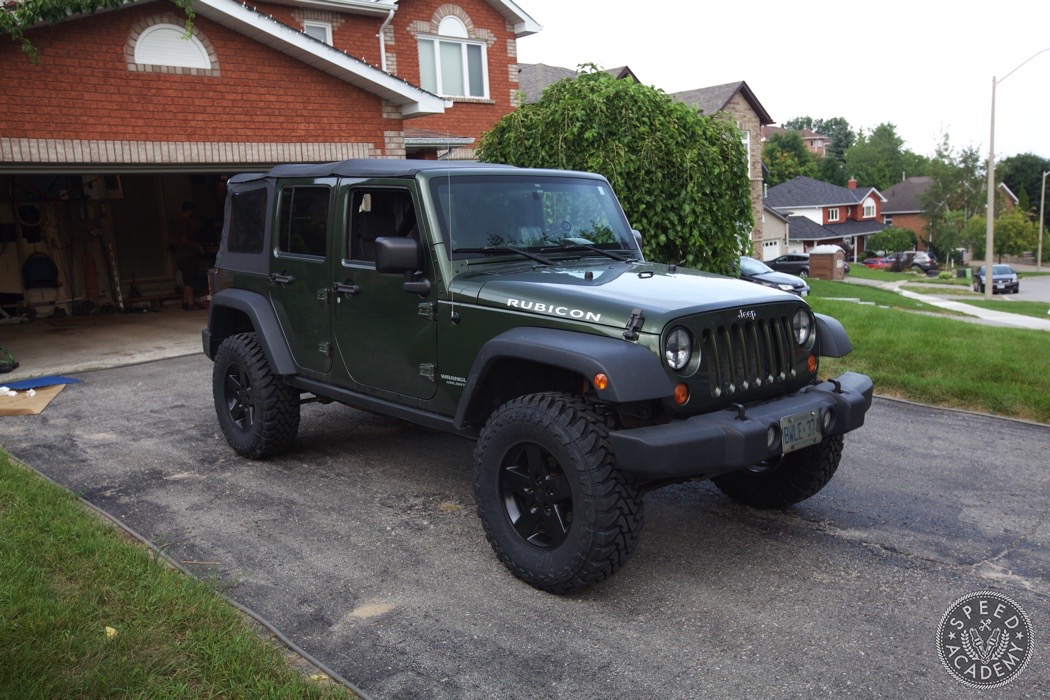 We'll report back when we hit the off-road trails as to the new capability of the lift kit and tires but both Jeff and I noticed that the on-road performance was actually improved over the stock suspension.
There's less jouncing when a tire hits a pothole or imperfection in the road meaning the suspension is more compliant. Something we didn't expect but are happy to have.
Body roll hasn't increased and that's largely due in part that we were able to maintain the factory sway bar height thanks to the adjustable endlinks. All in all, we've had nothing but a positive response to the on-road performance.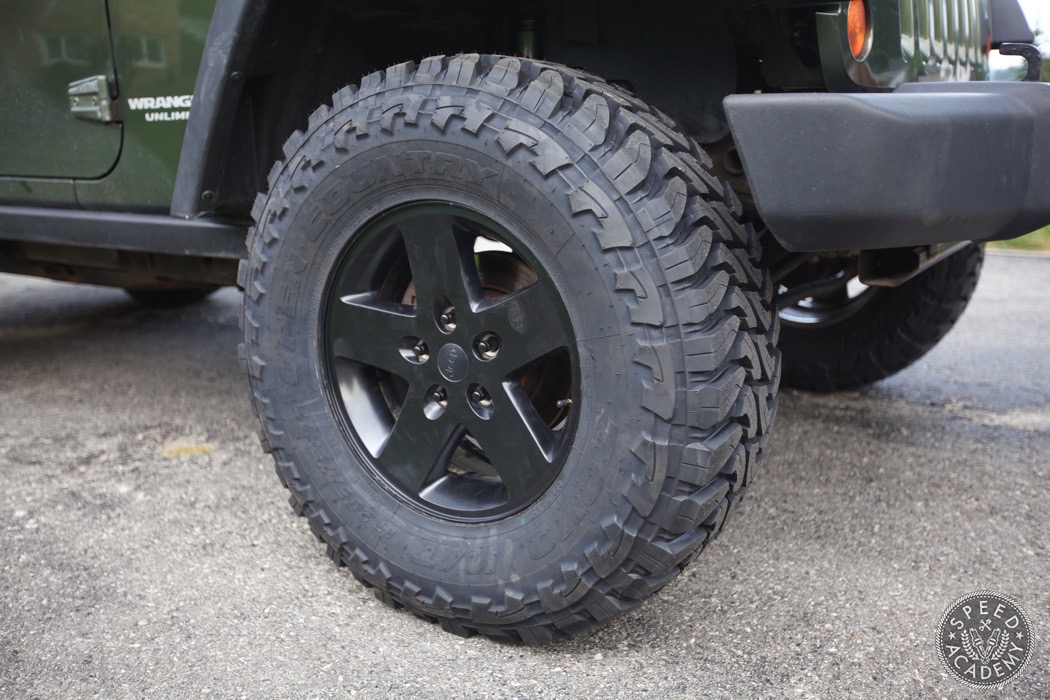 The Toyo Open Country M/T's are quiet and don't feel like they want to fold over during corners, a great characteristic to have for a tire that will see 80% of its use on city roads. We've also read the tires have great wear properties, users have seen 80,000KM ( 50,000 miles ) before having to replace them.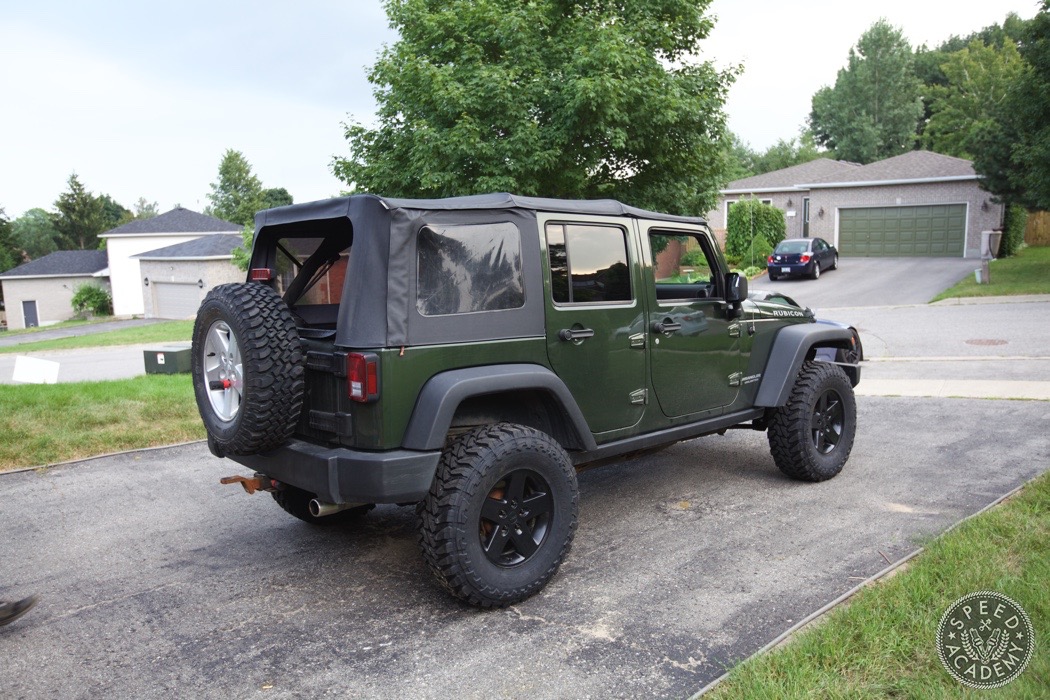 To conclude, so far the Eibach Suspension and Toyo tires have impressed and exceeded our expectations. Often installing a lift kit means sacrificing some on-road drivability yet this combo has improved it. We really can't wait to see how everything works off-road!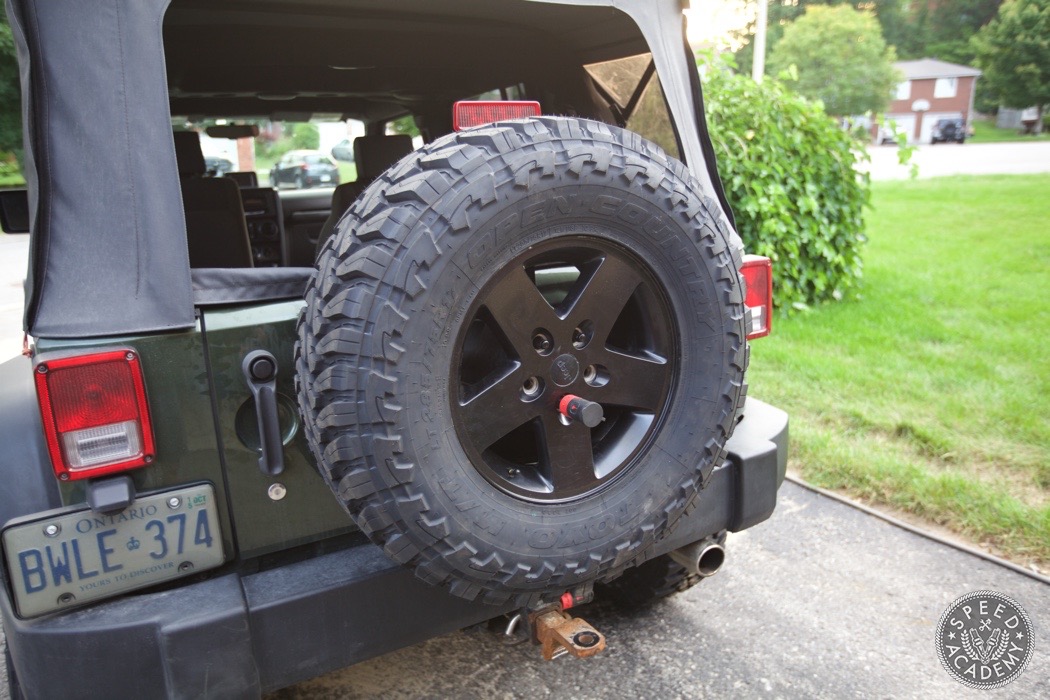 As for the spare tire, we're happy to report that the larger diameter Open Country M/T just barely fits. The tail gate is still 100% functional so it's all good in our books!