So you've got a Mitsubishi Evolution VIII (8) and you're contemplating swapping the bumper out for the IX (9) version. Well you've come to the right place. This story breaks down everything that's needed and the steps involved. It's actually a bolt-on affair and if you're lucky you'll find a used one that has all the brackets and grilles already installed.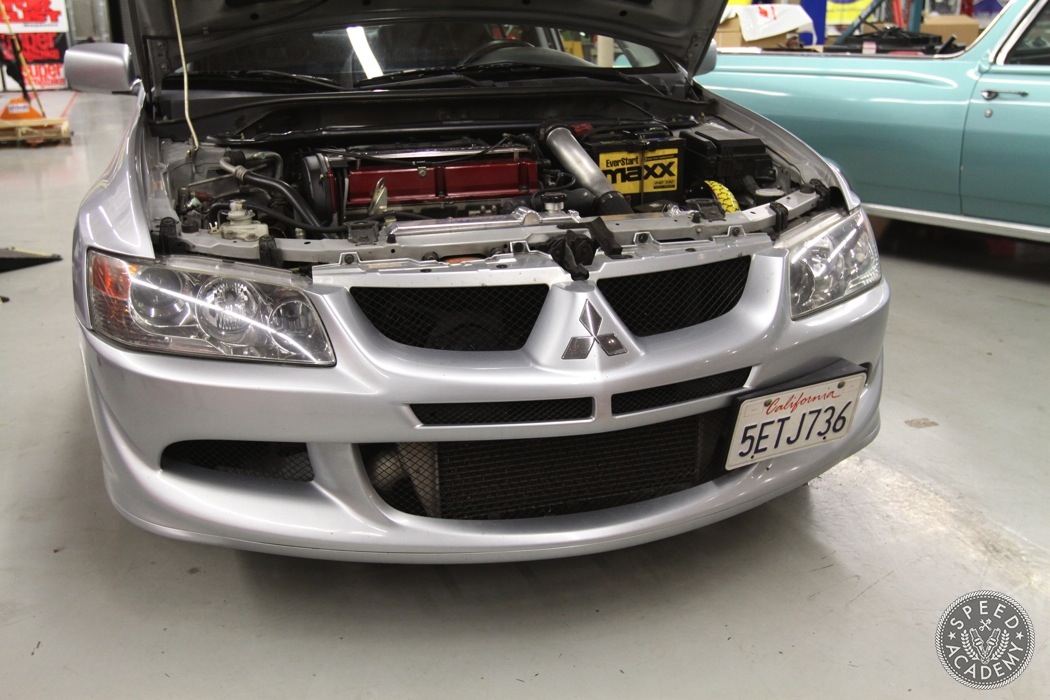 If you don't though, the easiest route is to buy a new one from Mitsubishi. Unfortunately, the cost of all the grilles and supporting parts can add up quickly. Like over $1300.oo, so be prepared to shell out some big bucks for this conversion. I personally think it's worth it because I love the updated and more aggressive look of the IX bumper and it adds value to the car.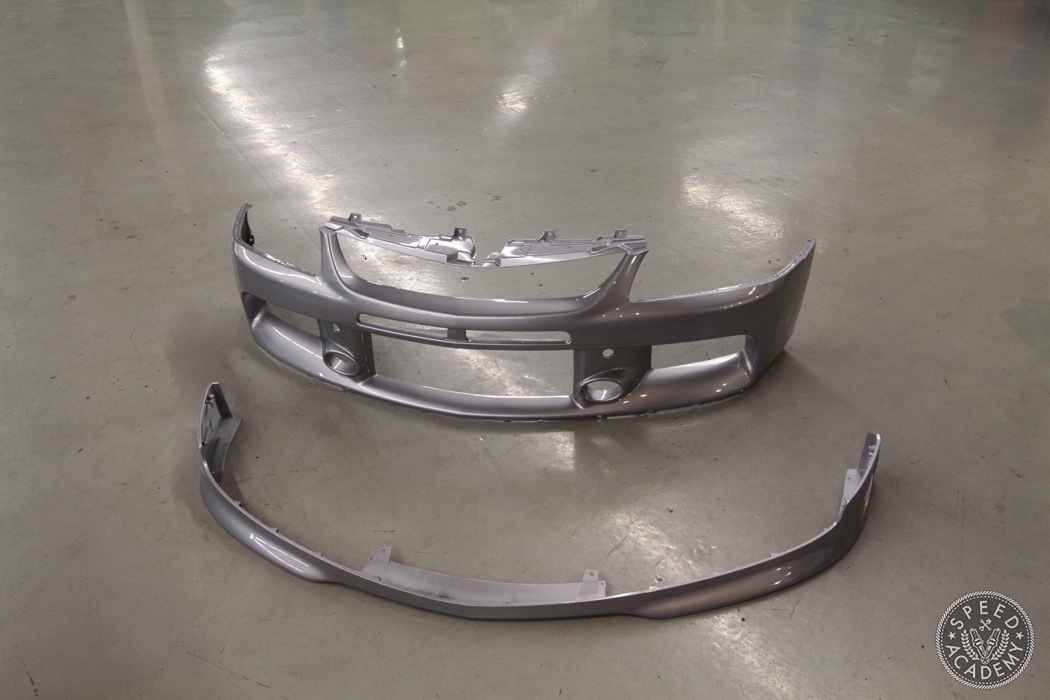 Don't forget the cost of paint because Mitsubishi sells the bumpers in only one color; white.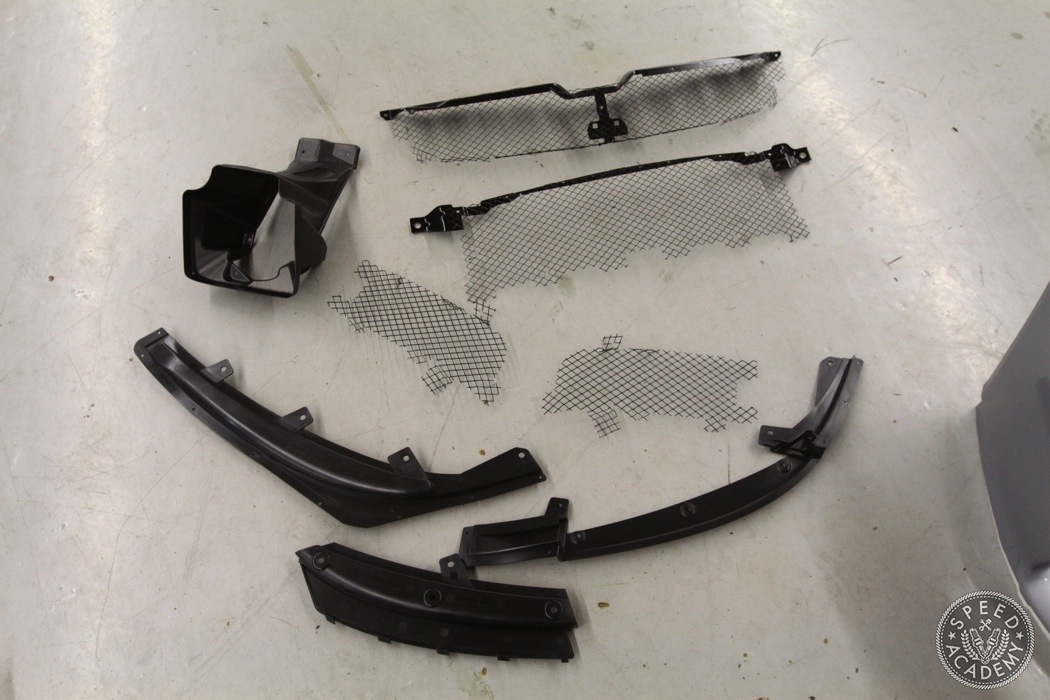 Here's a list of the bare essential parts you'll need:
6400B002WA- Front Bumper Cover
6512A149WA- SE Lip Spoiler
6400B288- SE Lip Spoiler insert
6512A152- SE Lip Side Bracket L
6512A151- SE Lip Side Bracket R
6402A033- Upper Center Mesh (where badge goes)
6400A384- Lower Center Mesh (covers intercooler)
6402A032 2- Side Grille Mesh
6400A390- Duct for Oil Cooler
6400A391BA- Cover for bolt on left side of intercooler
6400A392BA- Cover for bolt on right side of intercooler
6402A023- Lower Left Mesh
6402A024- Lower Right Mesh
7415A050 1- Mitsubishi Diamond Emblem
If you're not looking to re-use any of the Evo VIII parts then you'll also need the following:
6400A387 1- Center Grille (thin grille in center)
6402A032 2- Side Grilles (in front intercooler pipes)
6402A030- Lower Mounting Plate
6400A371 1- Side Absorber – LEFT
6400A372 1- Side Absorber – RIGHT
6400A370 1- Center Absorber
You can pick up everything you need from Mitsubishiparts.net They've got a great group of guys working there that know Evos and can help you source all these parts quickly and for a great price.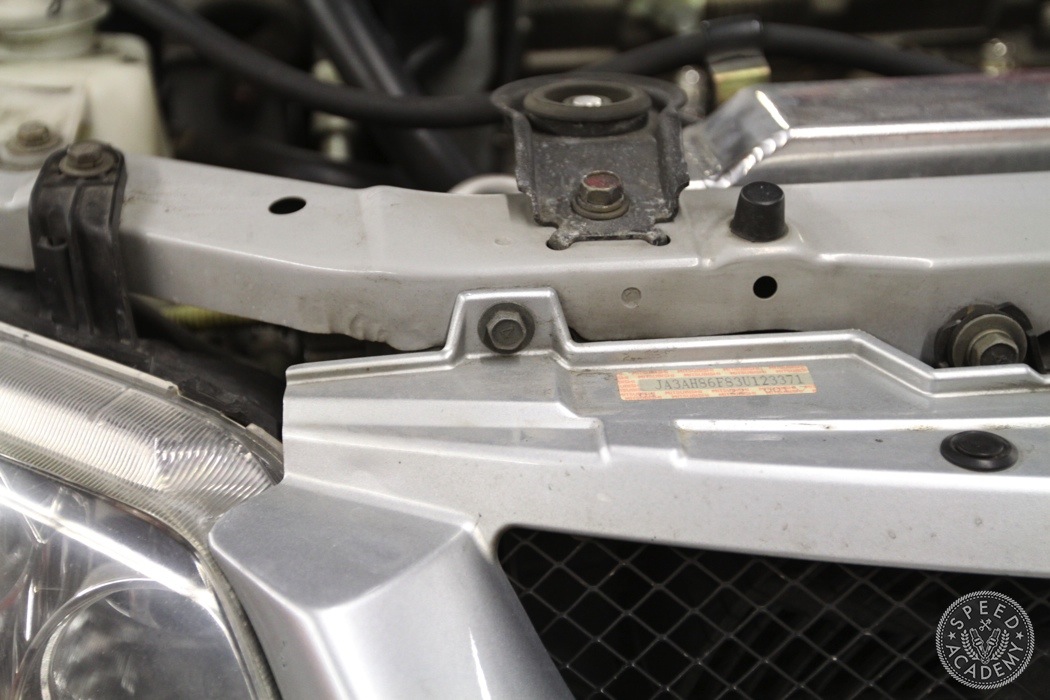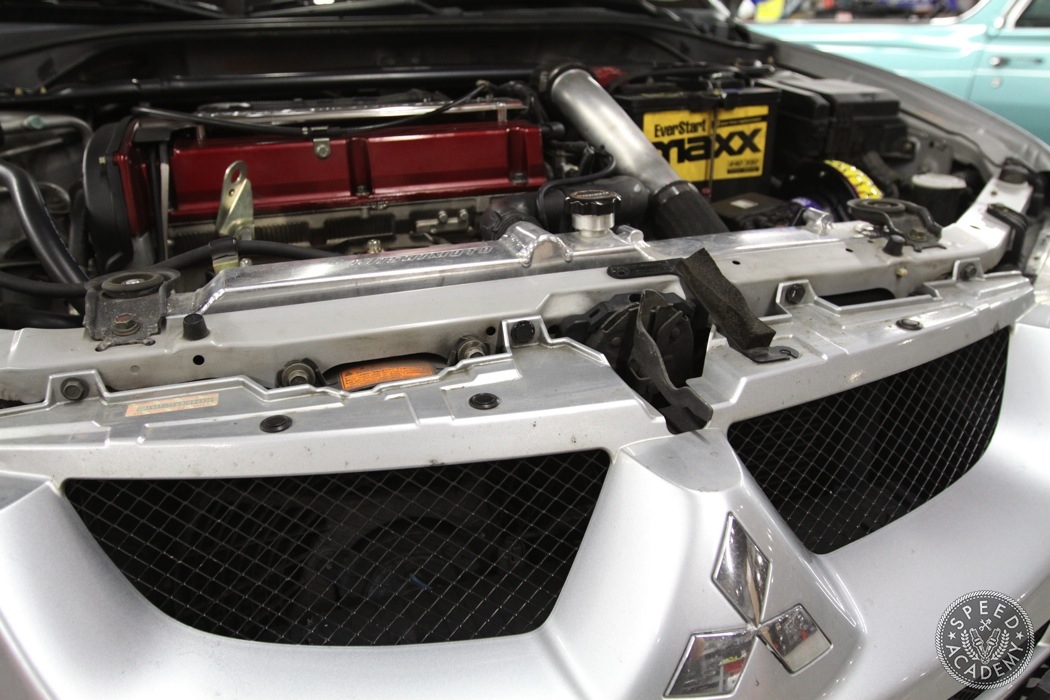 To remove your Evo VIII bumper start with the plastic retainer clips and bolts under the hood area.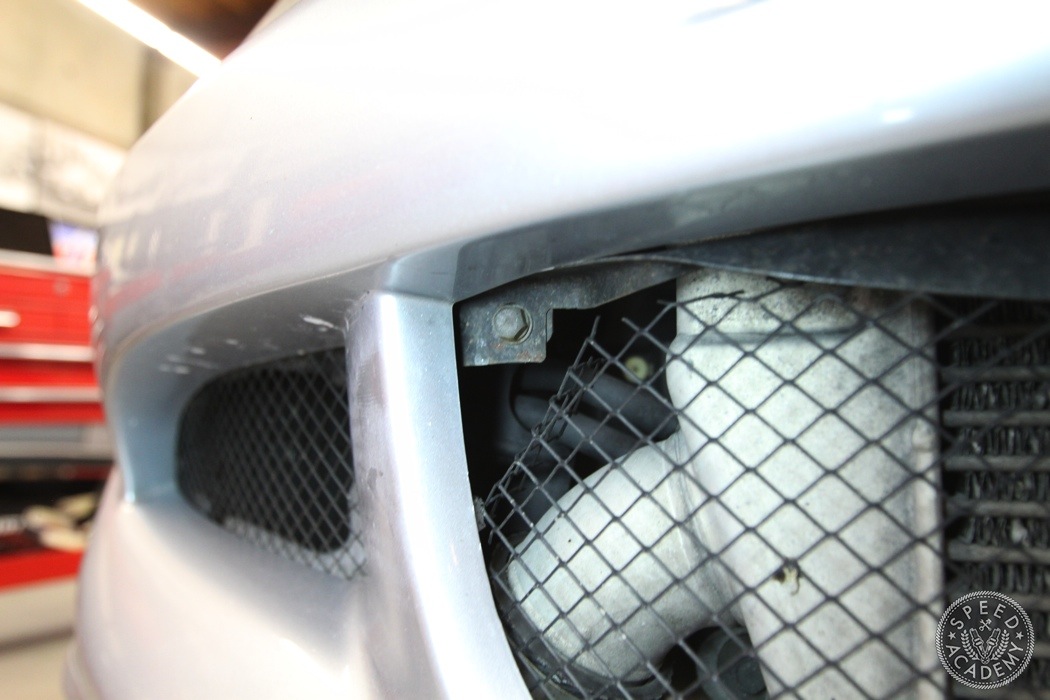 There are two bolts on either sides of the intercooler that also need to be removed.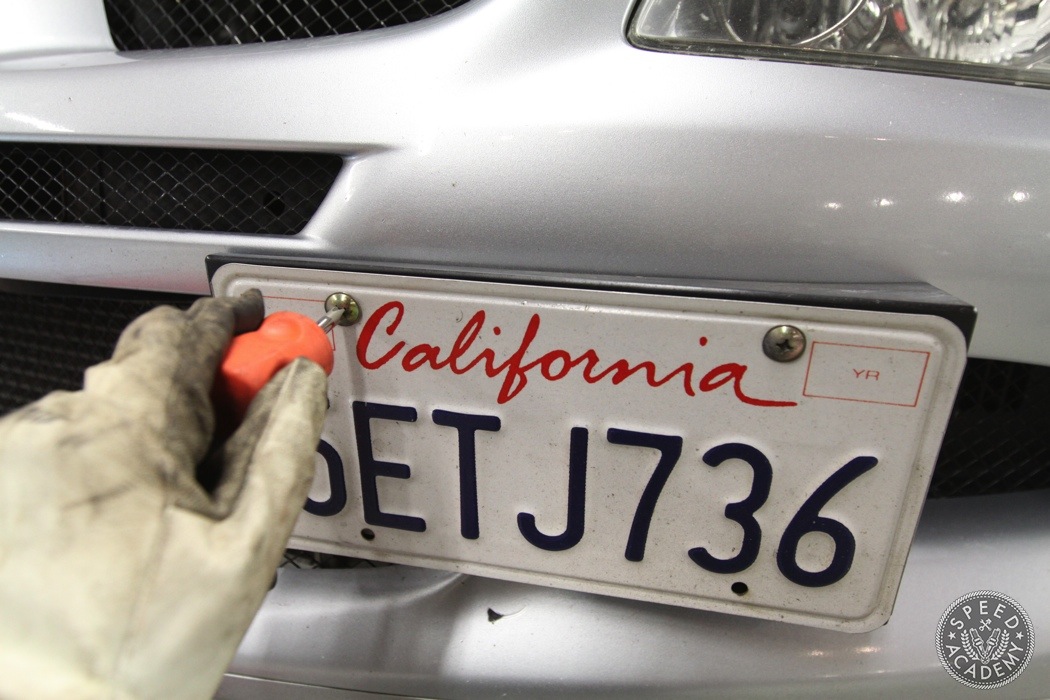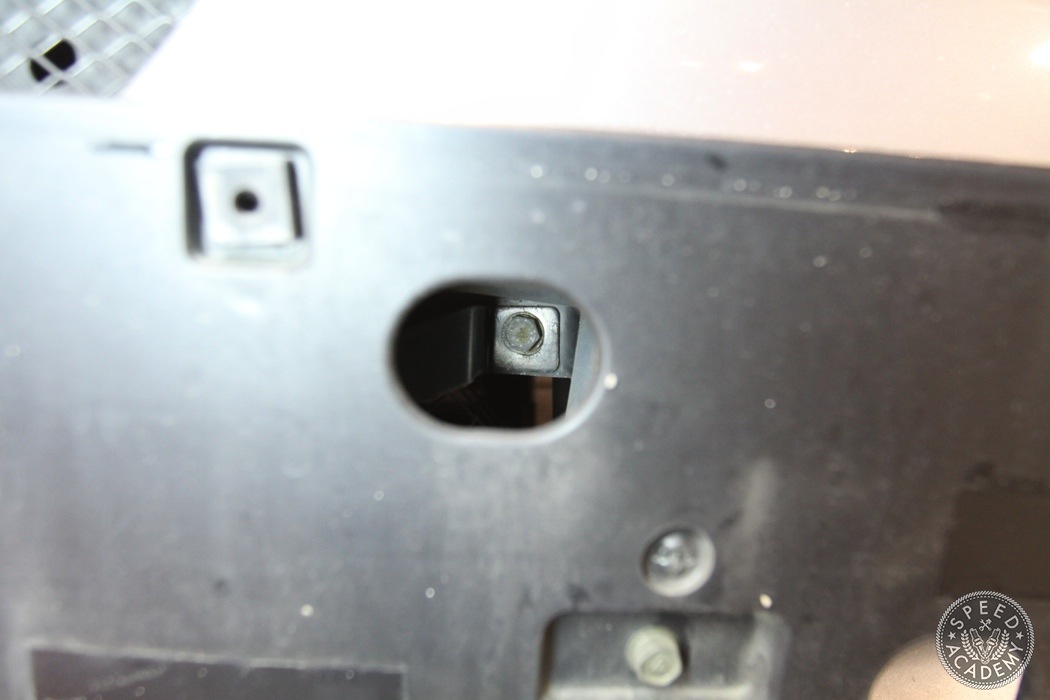 But you'll need to take the license plate cover off as well because the right side bolt is hidden behind the plate.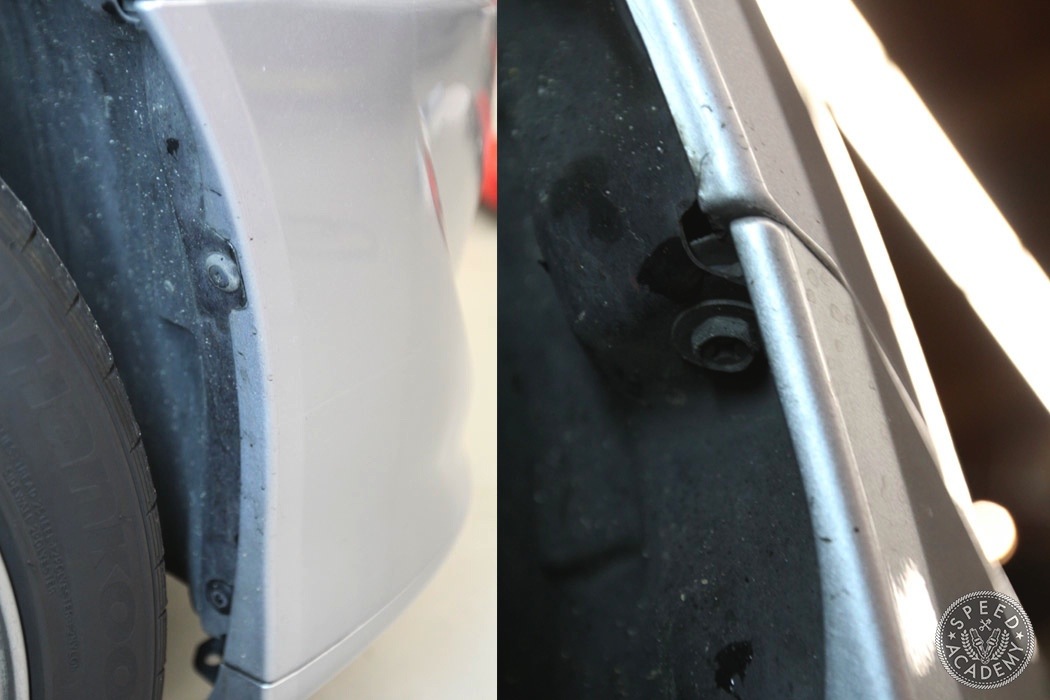 On the sides of the bumper there are more plastic screw-on clips and bolts holding it in place. Remove anything that attaches the bumper to the body or wheel well liner.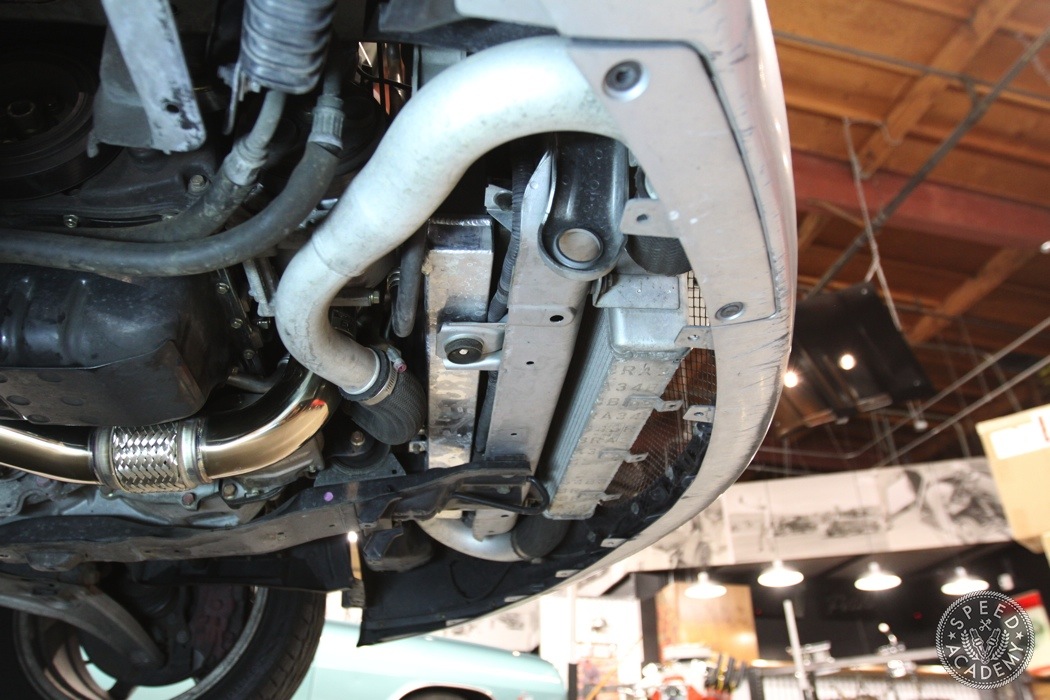 Underneath the car, there's a large plastic tray that will have to come off as it ties the bumper to the chassis.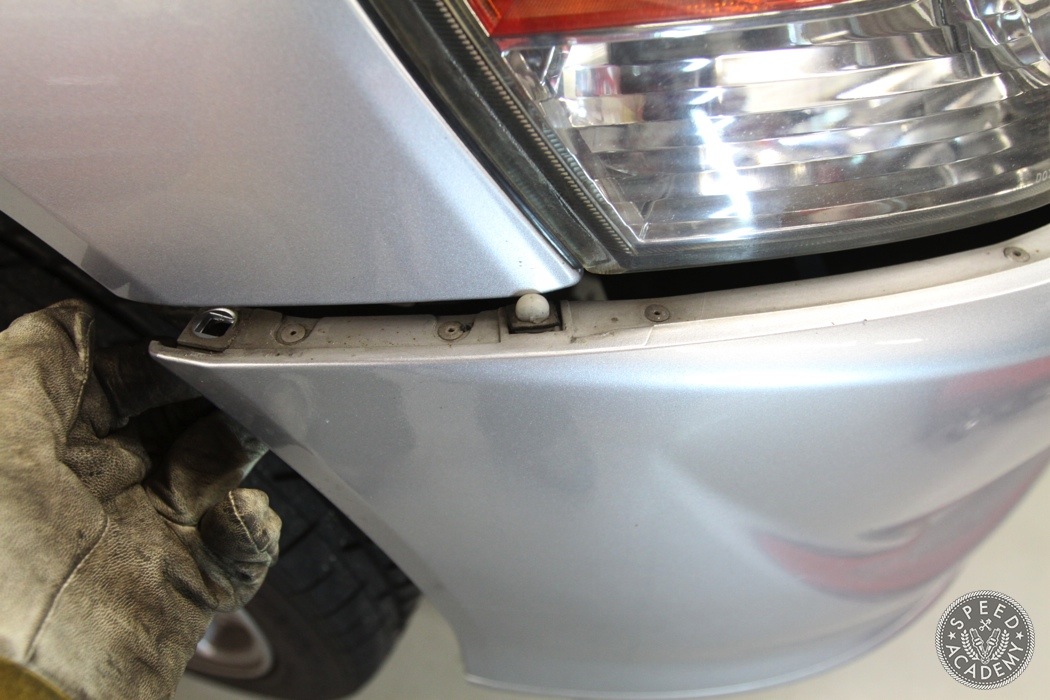 You can now start pulling the bumper off from the sides. Pop it out from the fender, repeat the same for the other side but don't go pulling it too far from its original location.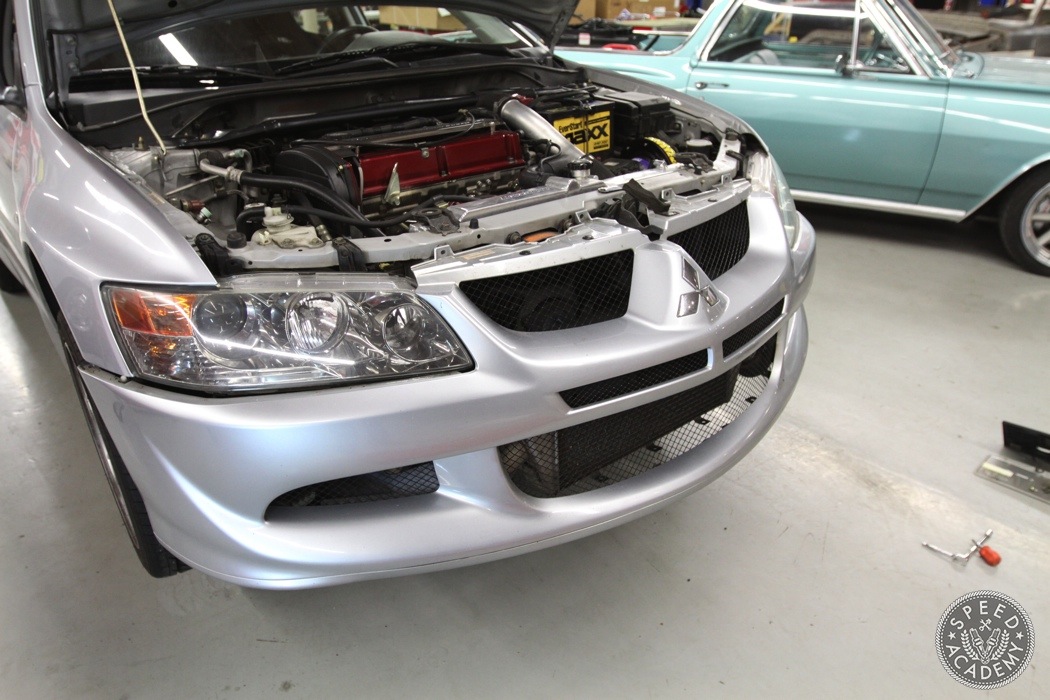 That's because, if you're working solo you can grab it from the center and remove it in one swift attempt.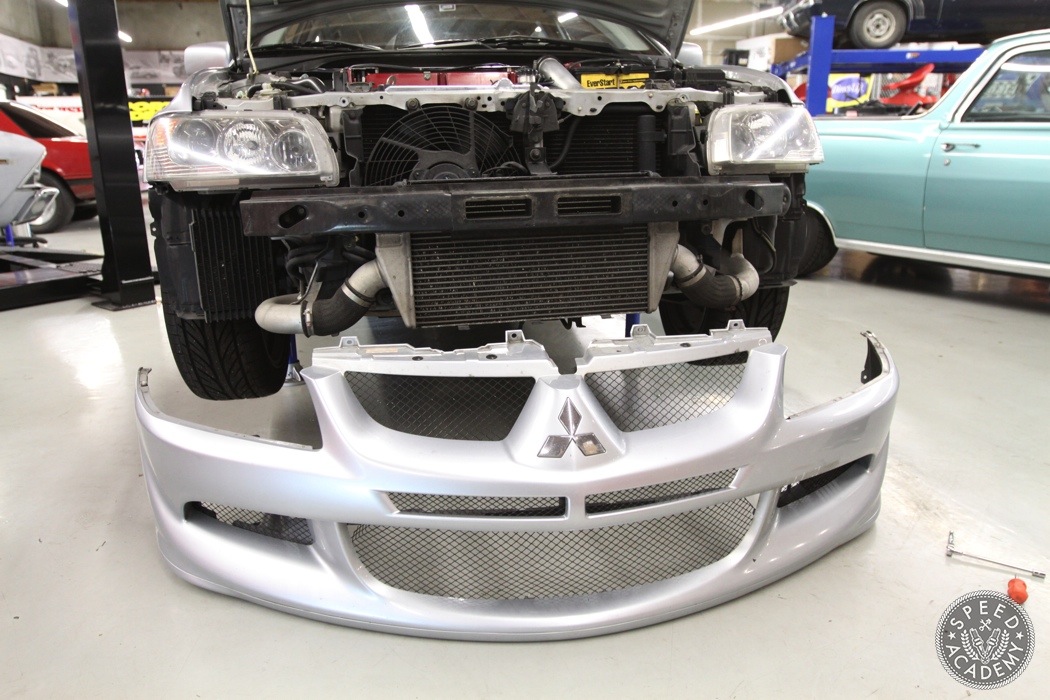 And that wraps up the bumper removal process.