By this point, there are literally just a few small things to wrap up and we're done! The majority of the hard work has been covered off in the first three parts of this series but the finishing touches aren't to be overlooked as they can be just important as installing the engine itself.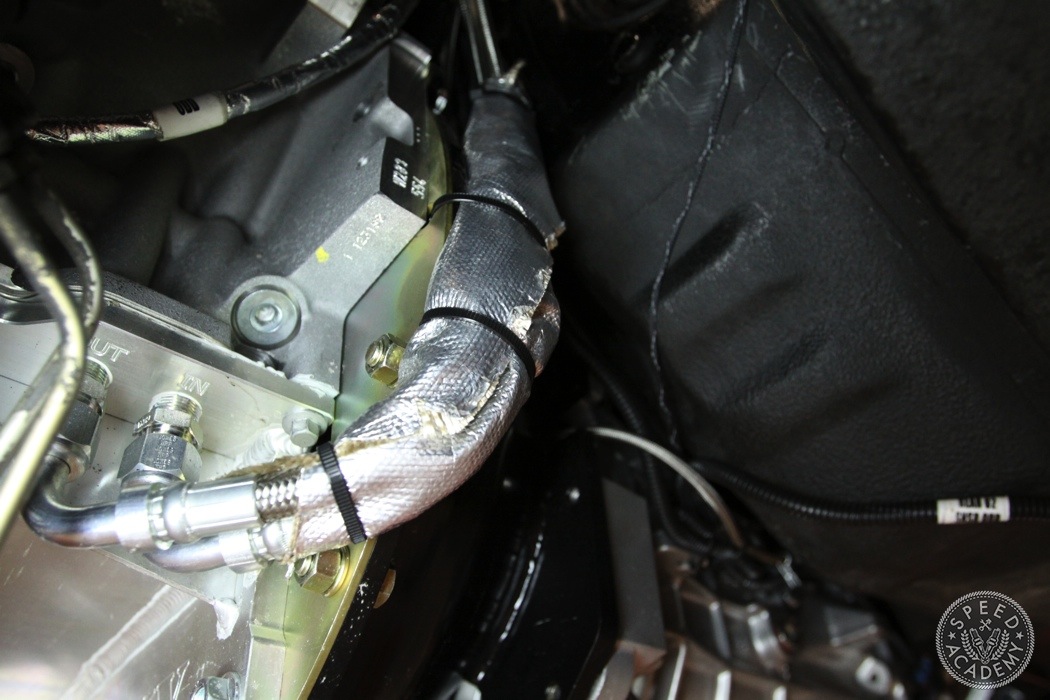 Let's start with some heat protection. The remote oil filter lines are in a particularly 'hot' area being exposed to the cats and exhaust manifold. I used some DEI heat shroud here which, withstands up to 2000 Deg F radiant heat. Use this anywhere you see potential for sensors melting or heating up oil or coolant lines.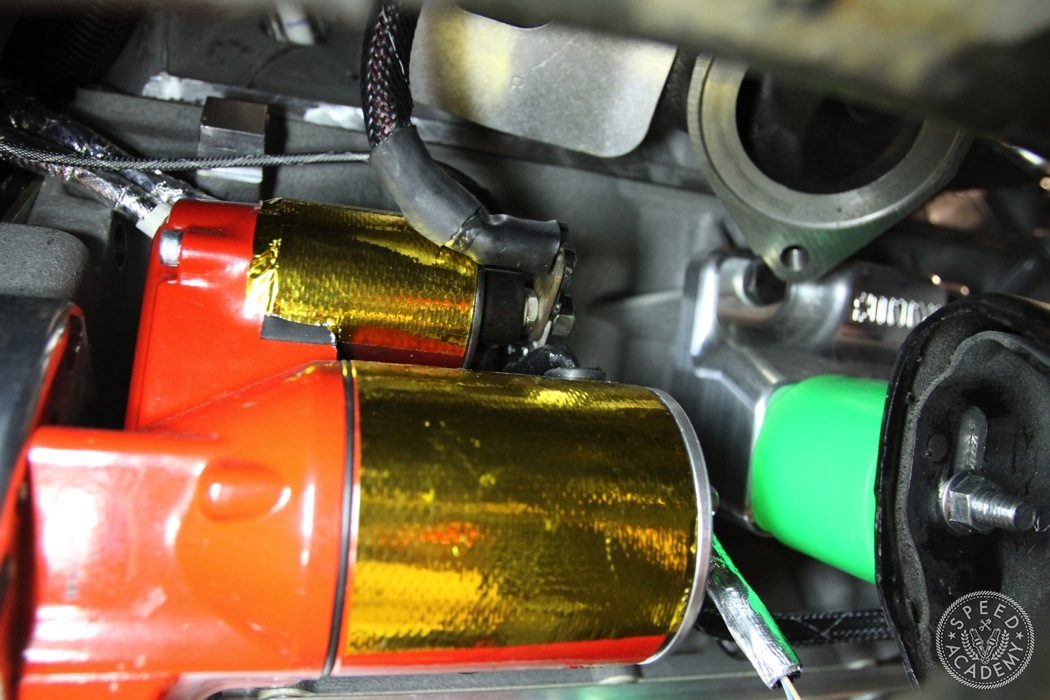 Heat kills a starter really fast and it'd be tragic to destroy that new MSD unit. So a little DEI Reflect-a-Gold metalized laminated glass cloth was used to protect the critical working parts of the starter.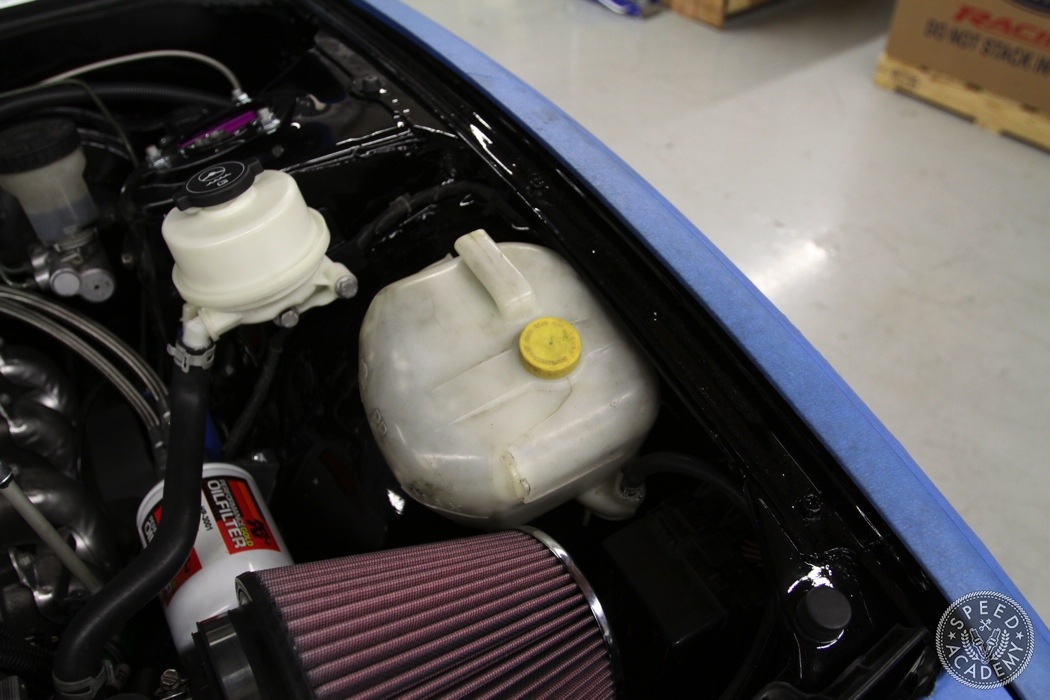 The coolant overflow tank is usually located on the passenger side fender well but because that's where the new GM relay control box now resides it found a home on the opposite side and actually fit remarkably well. It even bolted up into an existing hole!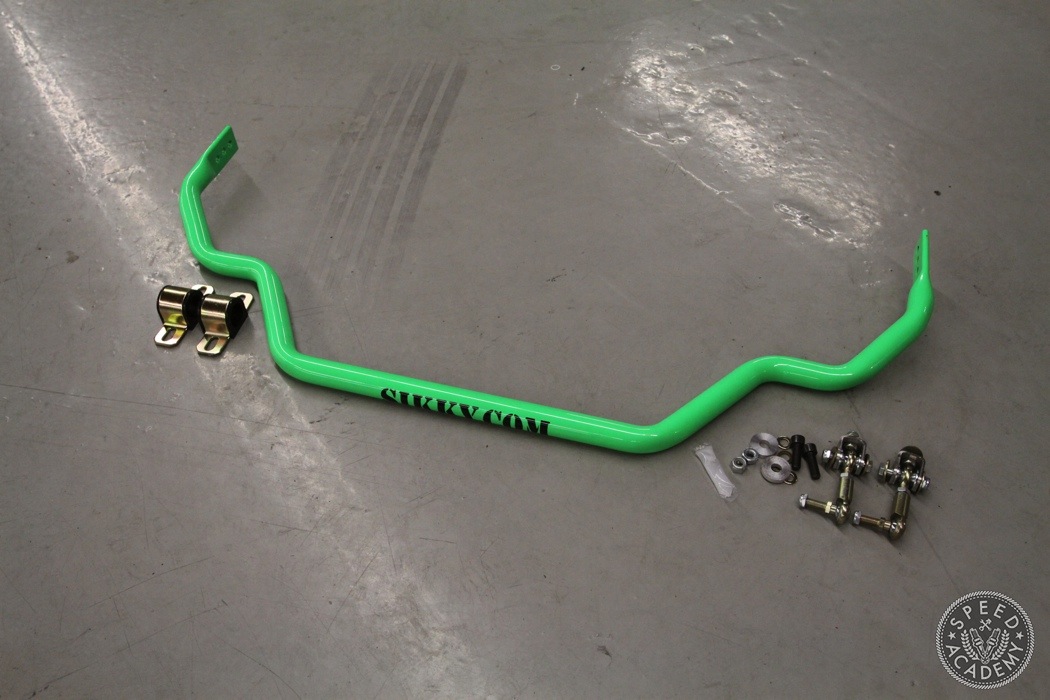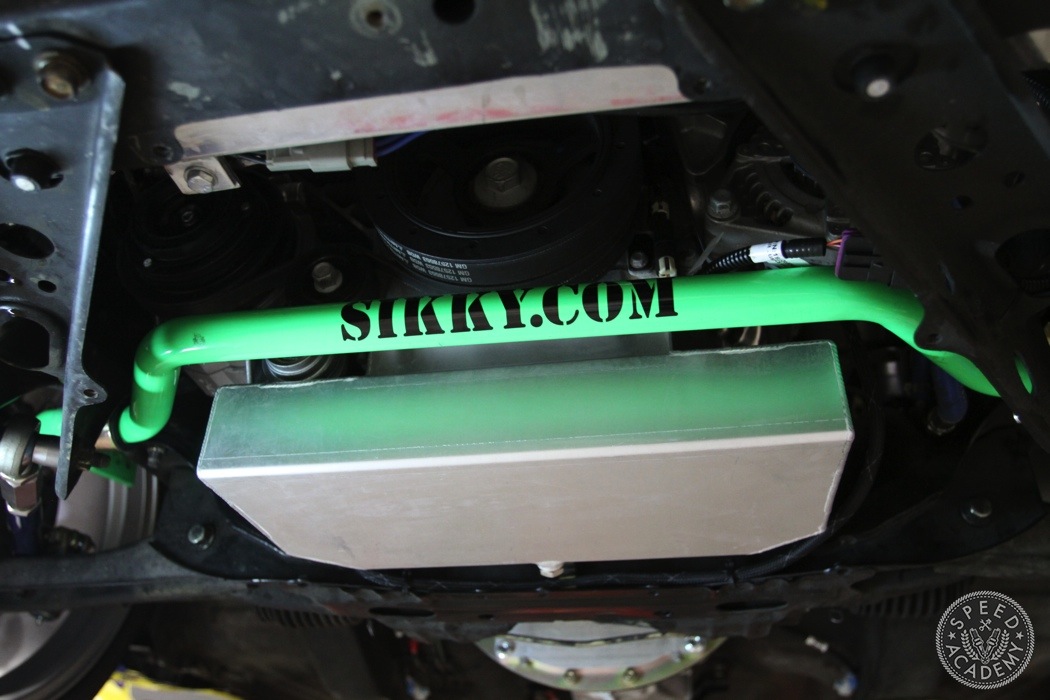 The front OEM sway bar will not clear the Sikky oil pan so you're going to have to either run without one or buy the Sikky sway bar that is built around the oil pan. It's a very beefy looking bar so I'd upgrade the rear at the same time. Then again, I have zero track experience (I'm just going off what I know about sway bars) with this setup so you may just want to test it before doing anything.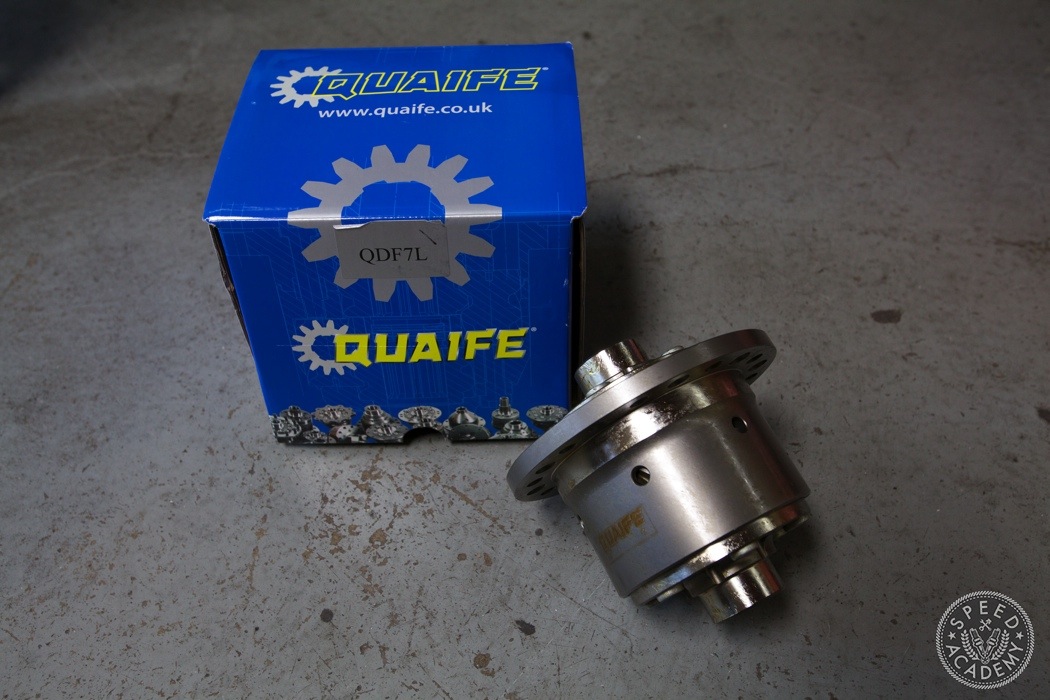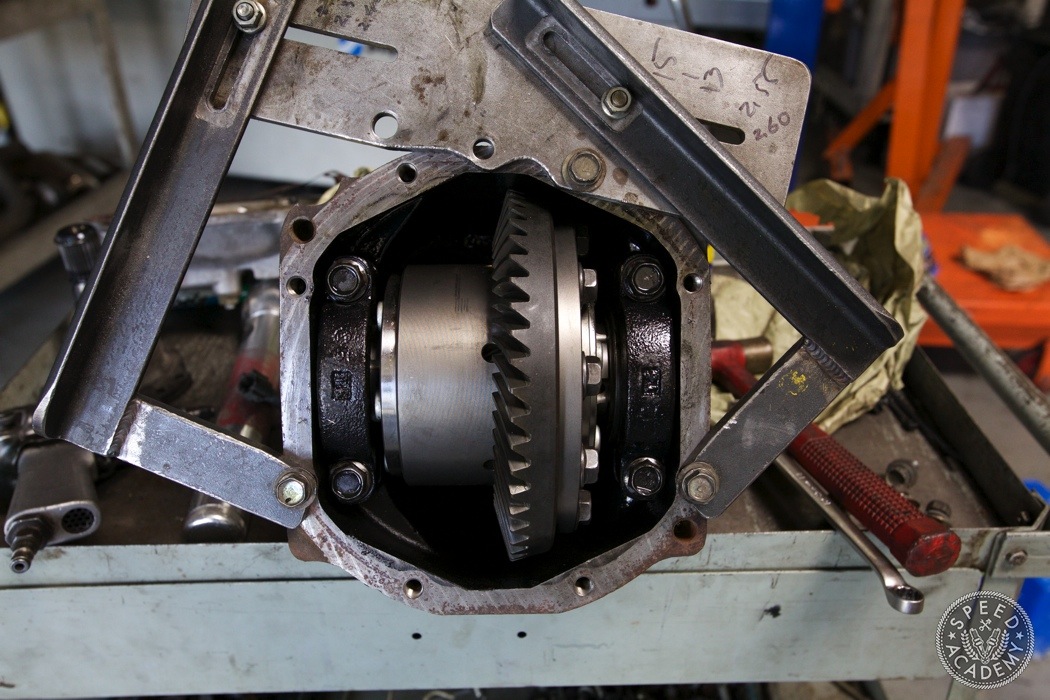 A critical yet often overlooked upgrade is the differential. With all that torque and power you're really going to want to be able to lay it down to the pavement. The stock VLSD or even worse, open diff that usually comes in most 240's isn't going to be any good. A Quaife Helical limited slip differential is the ideal upgrade as it distributes power equally and is very progressive in its behavior. It's also silent which makes it ideal for street use. To this day, this is my favorite diff that I've upgraded to for a predominantly oriented street car with the occasional track day.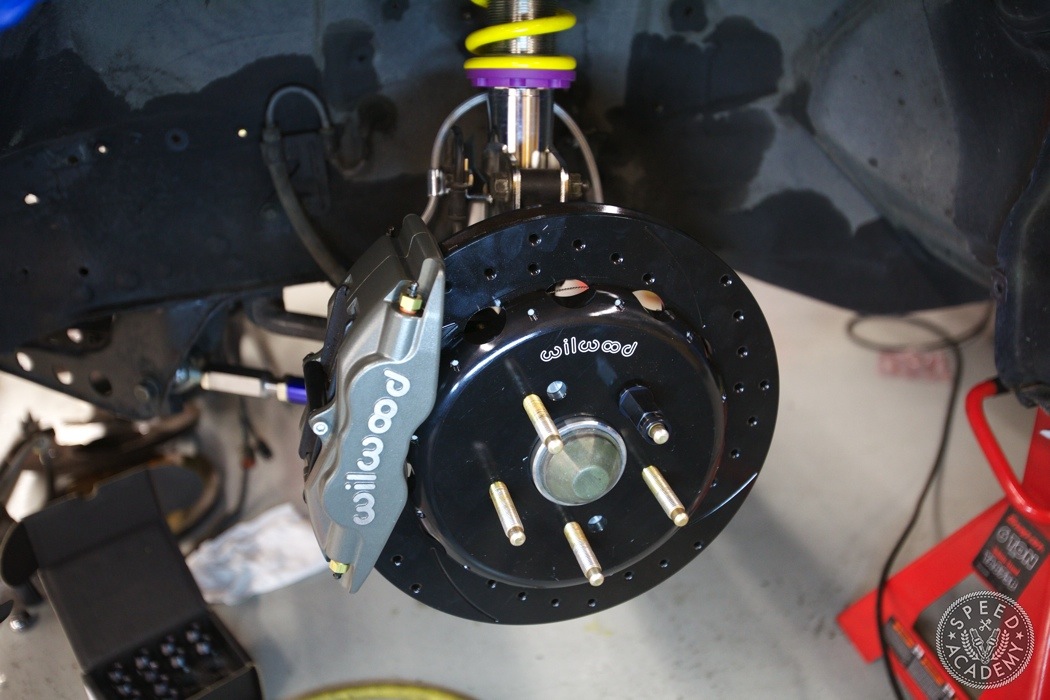 Brakes, you need bigger stoppers… Period. These Wilwoods are a great price ($1,100) and provide ample clamping force for all 430 tire smoking ponies.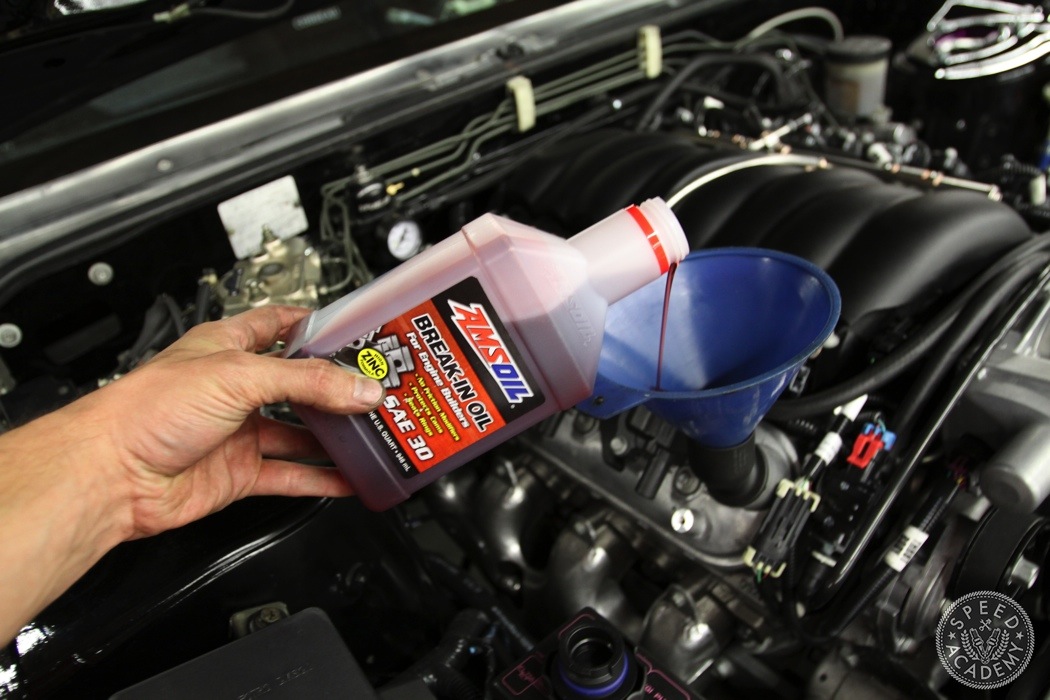 If you end up using a brand new crate engine from GM, they have a specific break-in procedure outlined in the manual that comes with the engine. You'll have to break it in which, is harder than it sounds because that means staying off the throttle for some 500 or so miles.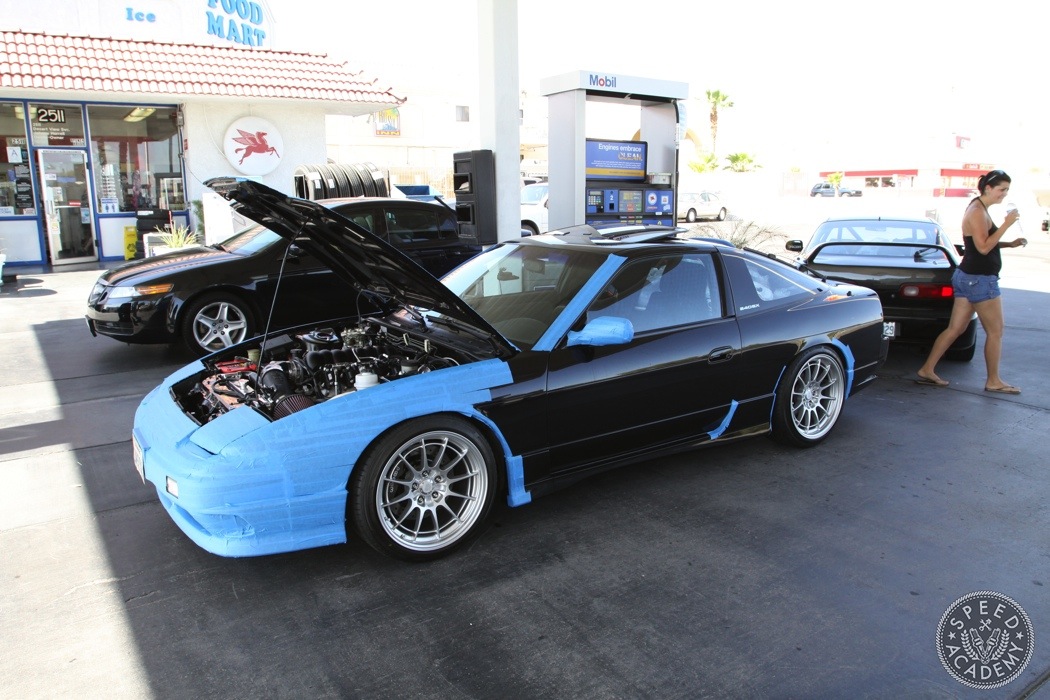 I put the LS3 V8 through my own break-in procedure or as I like to call it, the cross-country torture test. 3 days, 12-16hours of continuous driving, 3200 miles, and temperatures that reached over 125Deg F. There were some hiccups along the way but the car and engine made the grueling trek and didn't explode.
What did I learn from it? Proper radiator ducting is key if you want to drive through the dessert in the middle of summer. Also, you could encounter vapor lock (where the fuel gets so hot it boils) like I did. You'd be surprised how much fuel cycles back to the tank during cruising. It doesn't help that there are two cats very close to the fuel lines. Add scorching hot weather, driving in it all damn day and an issue that would normally never occur does.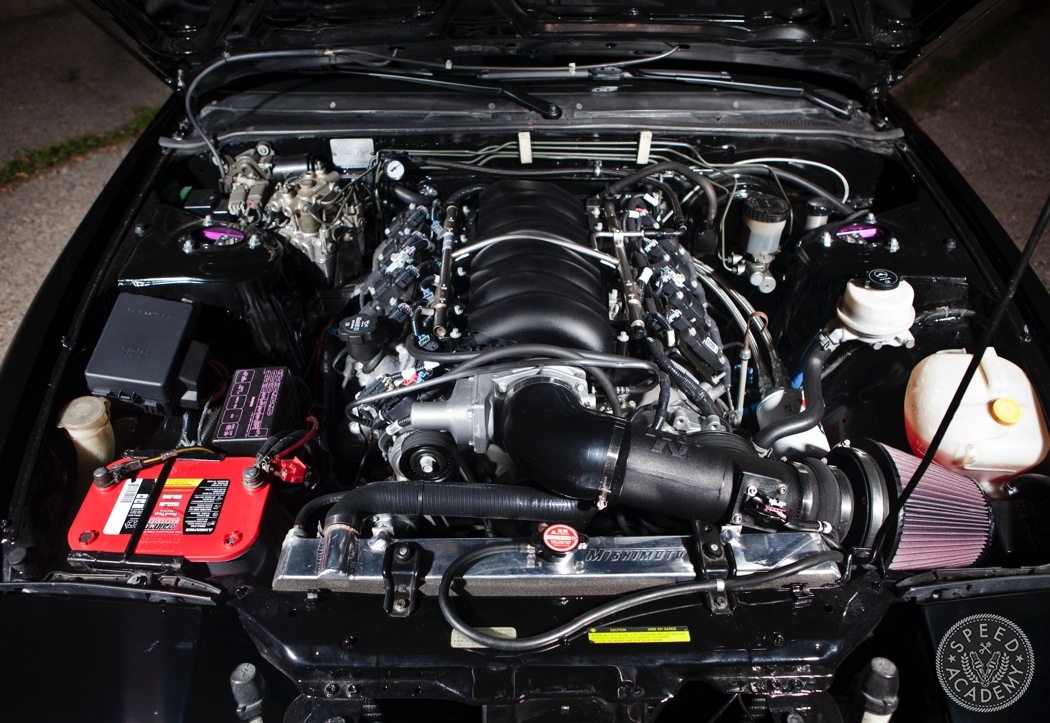 My other piece of advice is get some gauges to monitor the engine's vital signs. Oil and water temperature and more importantly oil pressure. I'm not going to get into details of what happened because it's hard to know the exact cause but my LS ran low on oil pressure and spun a rod bearing. This would have never happened if I was smart enough to install monitoring devices.
Over 10 years of building, driving, and testing cars I've learned that if you ever plan on running your modified vehicle at a track then gauges are a must. It's such a small investment when you consider how much damage can be caused so learn from me and don't run without them. Unless of course you're building a show car because we all know show cars never need gauges but they always have them…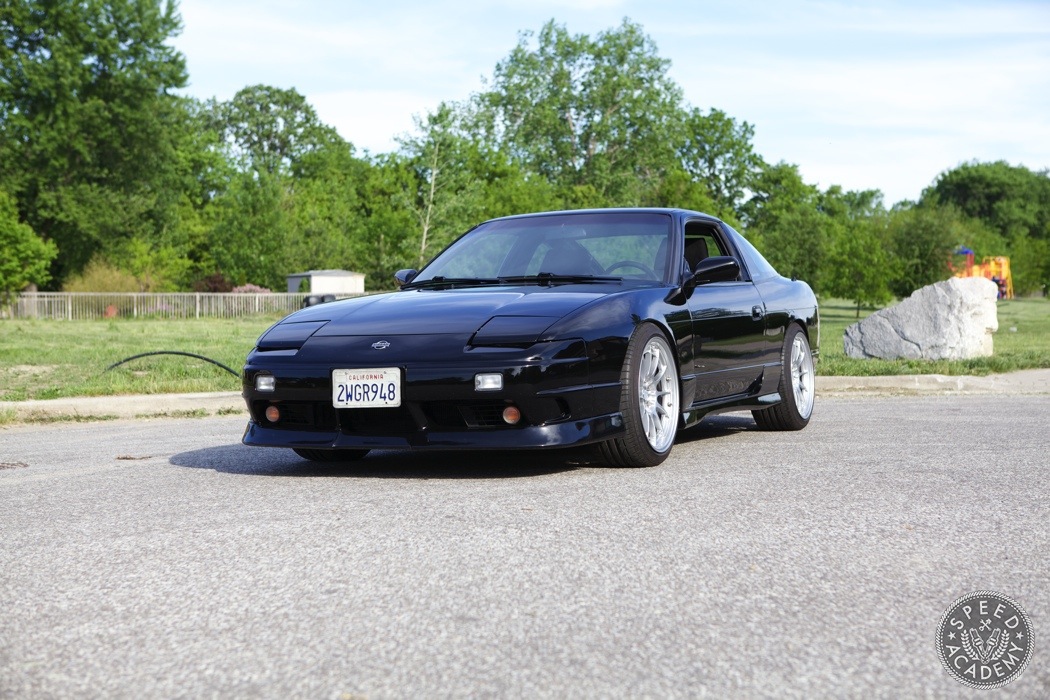 So how does it feel to drive this car? I absolutely love the engine's power output. It's on tap at all times and unlike the older LS engines, the LS3 doesn't run out of steam until redline, 7,000rpm. Lighting the tires up has never been easier but when it grips watch out, the car hauls some ass.
The only downside for me is the T56 transmission. I hate the way it shifts. That's probably because I come from a world of Japanese designed gearboxes and they are so light and precise. The T56 feels like you're shifting a tank transmission with all the force required to bang a gear. However, when you have that much torque parts have to be beefy so it's understandable.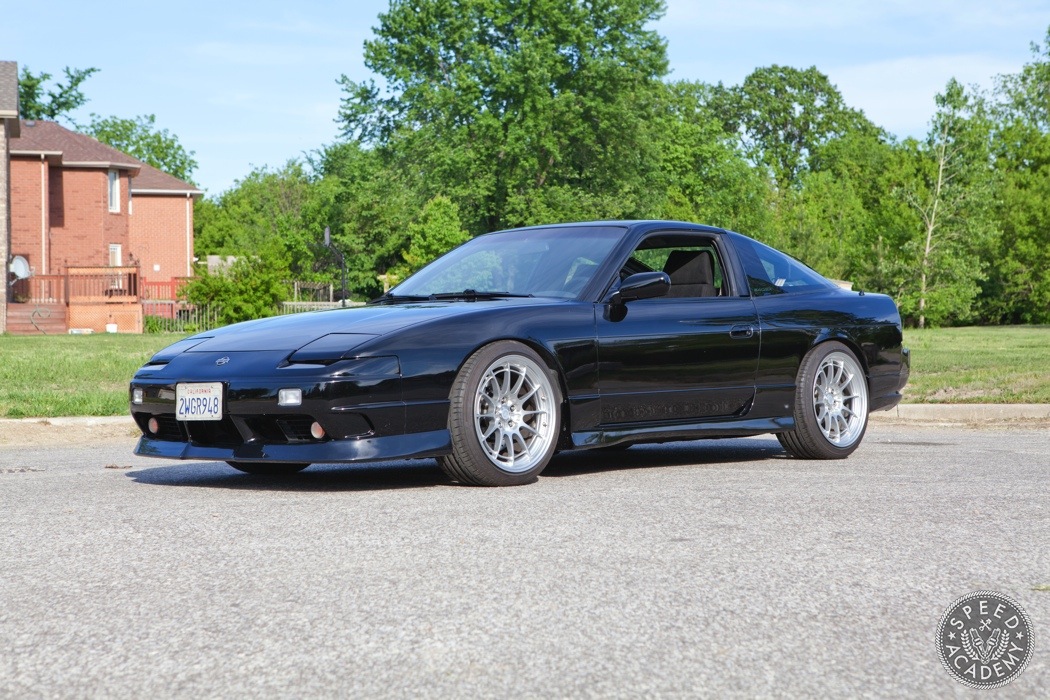 I've since sold this car to a gentleman in California who has legally passed smog with it and that makes all the hard work, time and effort put into this swap well worth it. California is horrible when it comes to engine swaps and even getting this one to pass was tricky but it can be done. Having a legal 430hp V8 in your 240SX is a wonderful thing and hopefully much easier task to accomplish thanks to this guide.
If you find it helpful in any way take a moment and leave some feedback below. Or if you'd like to tell me that a V8 in a 240 is blasphemous I'll take that too.
UPDATE: Here's a videos of the car running at idle and a quick walk around.