It's all down to this, mount the SR drivetrain in the S14 chassis, button up all the supporting parts and it's go time! Just remember to be thorough and precise when you're finishing the swap up. It's easy to get caught up in the moment and rush to get the job done but that only results in more work. Let's get at it!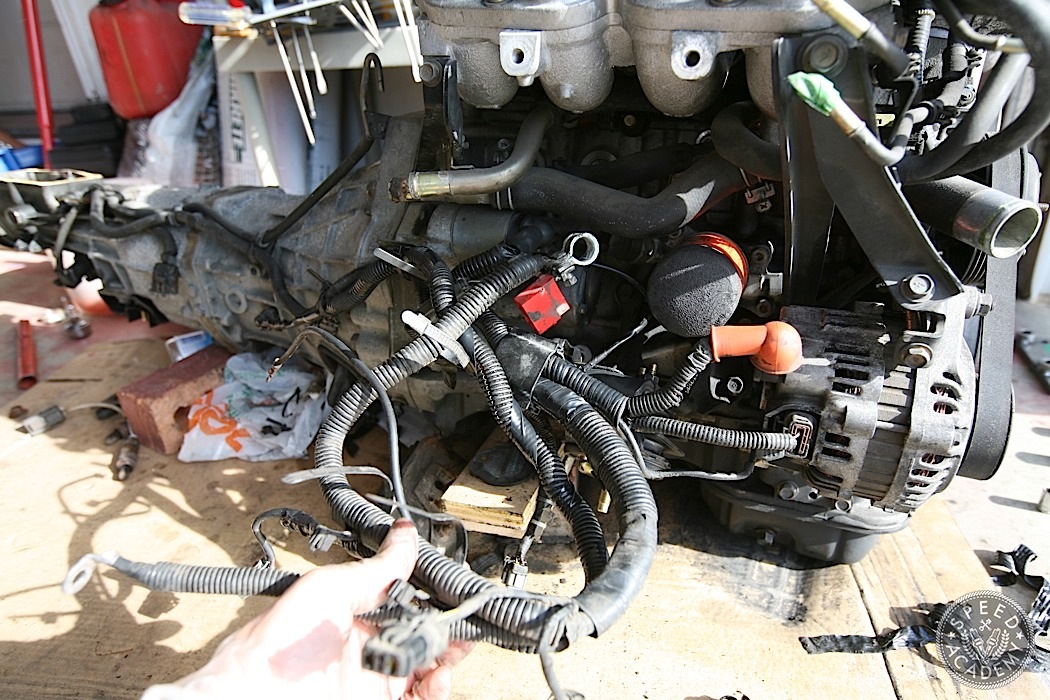 Before you can can begin to think about hoisting up your SR and setting it in place there are a few electrical items that need to be taken care of. First, you'll have to install the KA lower harness onto the SR20. Start by removing it off the KA and its transmission.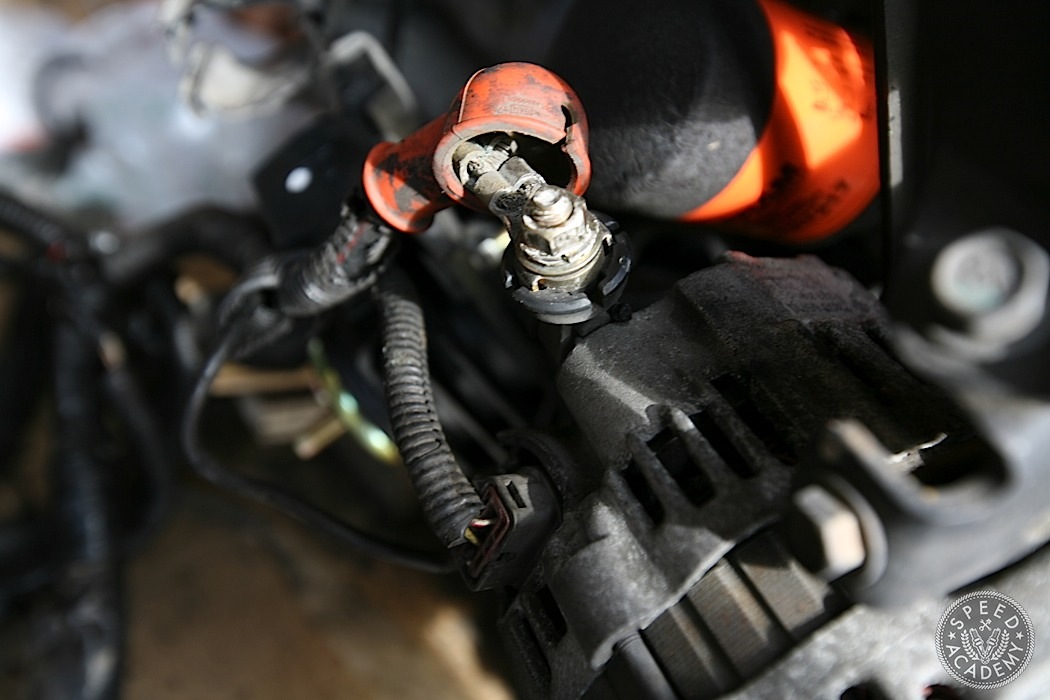 The Positive power wire will hook up to the SR starter and alternator without any issue.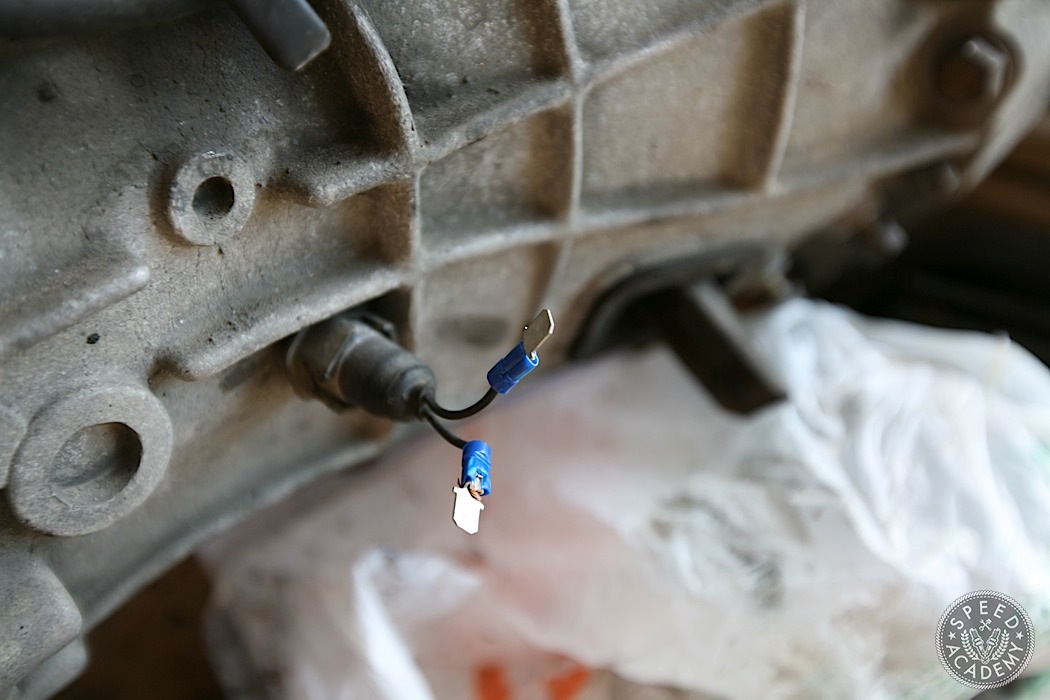 On the transmission, you'll have to cut off some plugs and splice some connectors in on the reverse light switch, and starter trigger switch. The rest, like the speed sensor should be a direct plug in.

To keep A/C operational, I purchased a set of mounting brackets from CodyAce on off of Zilvia.net. We're not sure if he still sells them but his brackets allow you to use the KA A/C compressor on the SR.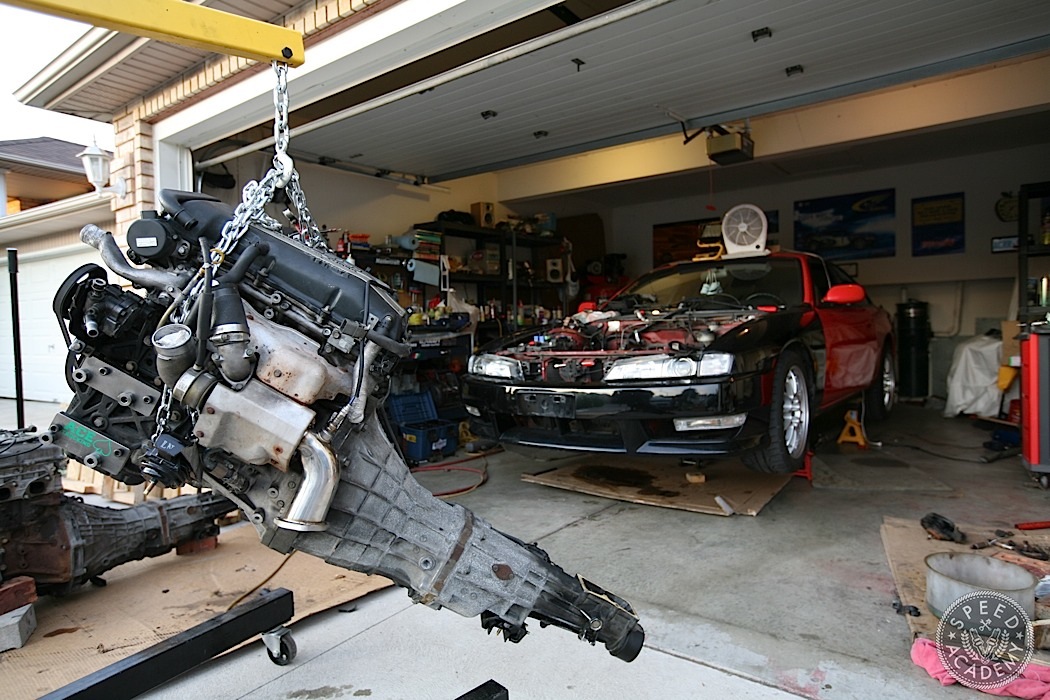 Now it's finally time to hook the SR up to the engine hoist and swing it into place.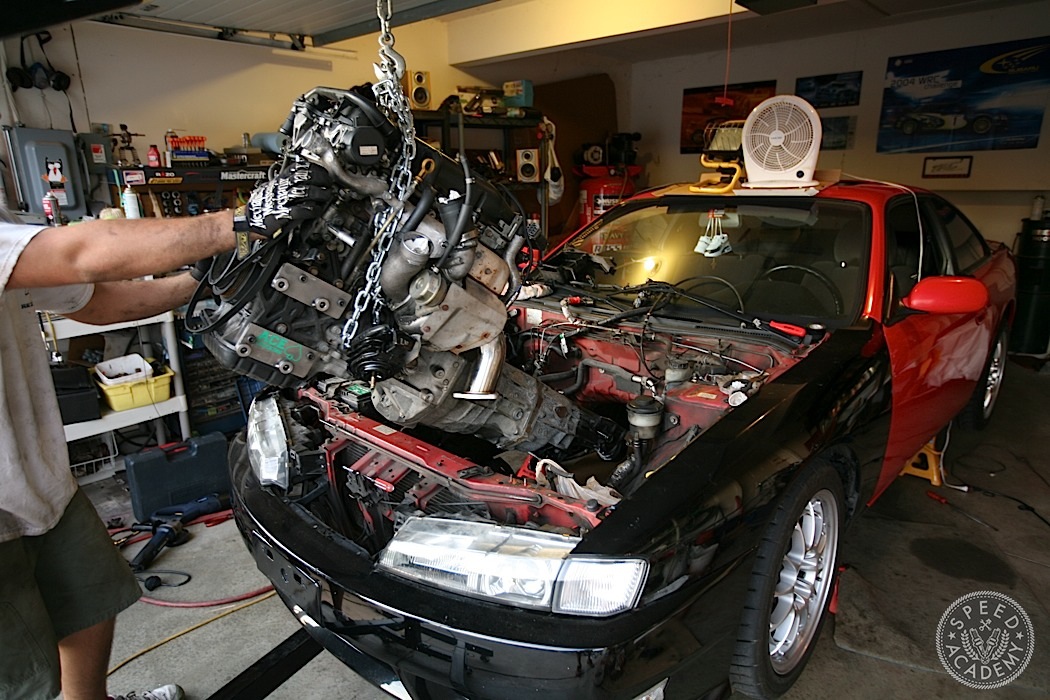 Lower it in very carefully, being sure to watch the back of the trans so you don't clip the power steering hardlines. Be prepared to tilt, twist and move the engine as it's being dropped in. It's by no means a super tight fit but it does take some finesse.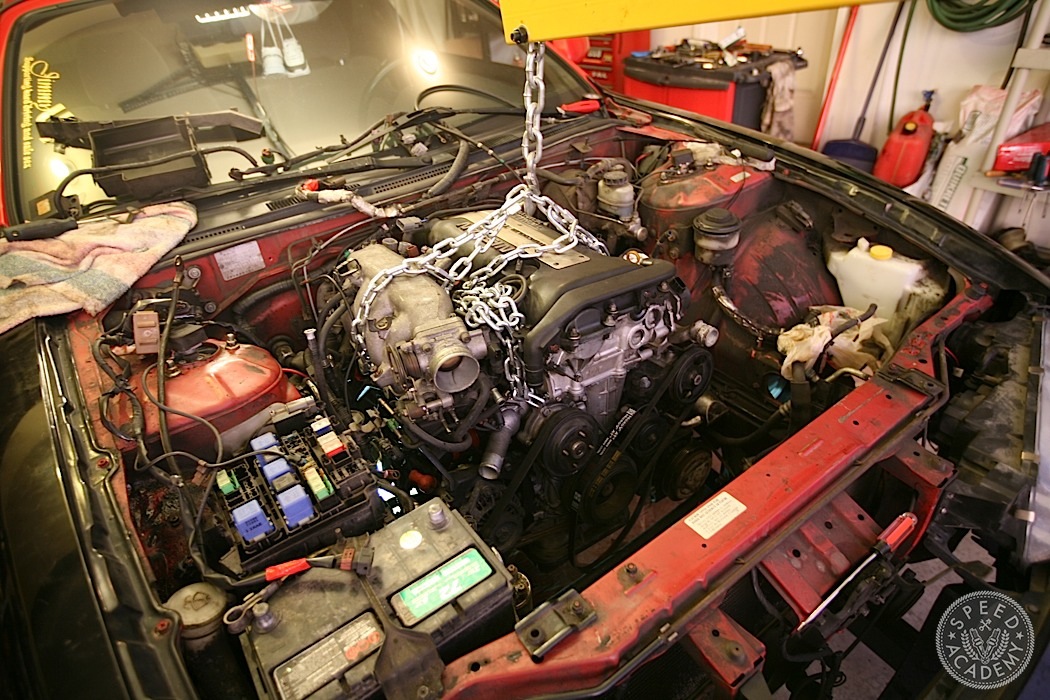 Once the mounts drop into place there's still a bit of wiggling and pushing needed to ensure the engine is in straight and level.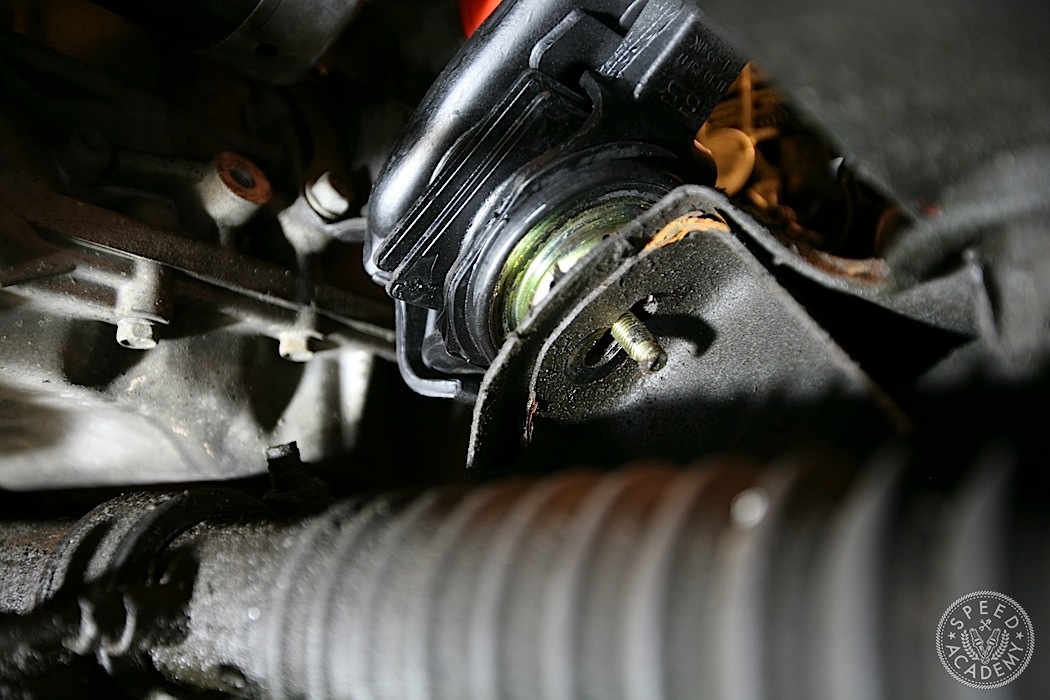 Just like the KA the SR mounts are secured with one nut and somewhat accessible.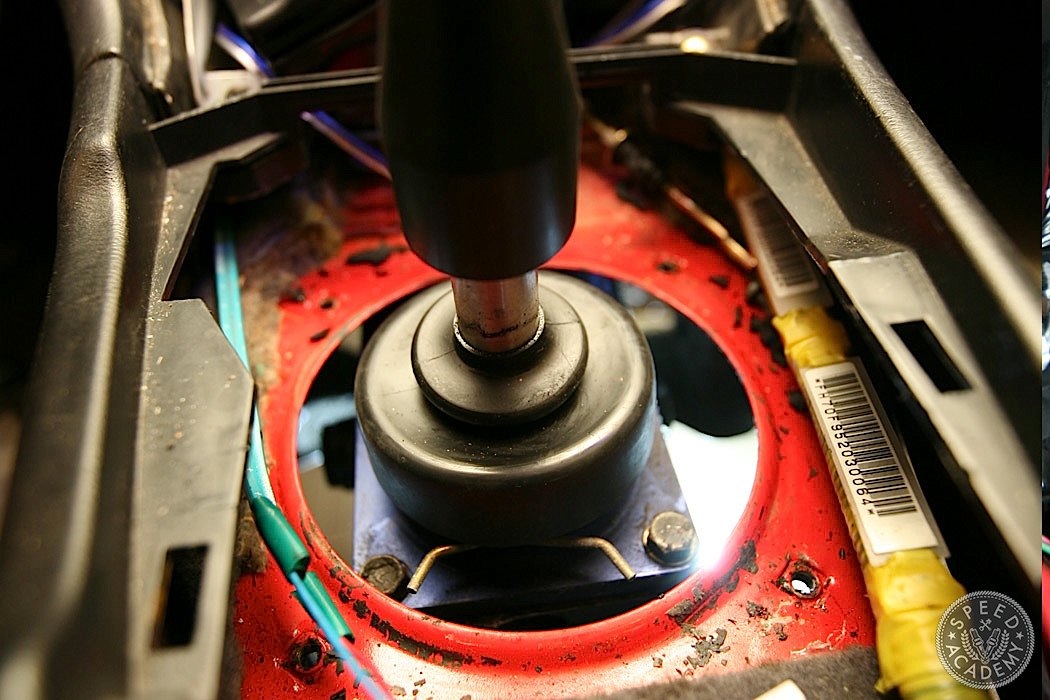 You'll want to reinstall the shifter assembly at this point, since you'll have easy access to the bolts.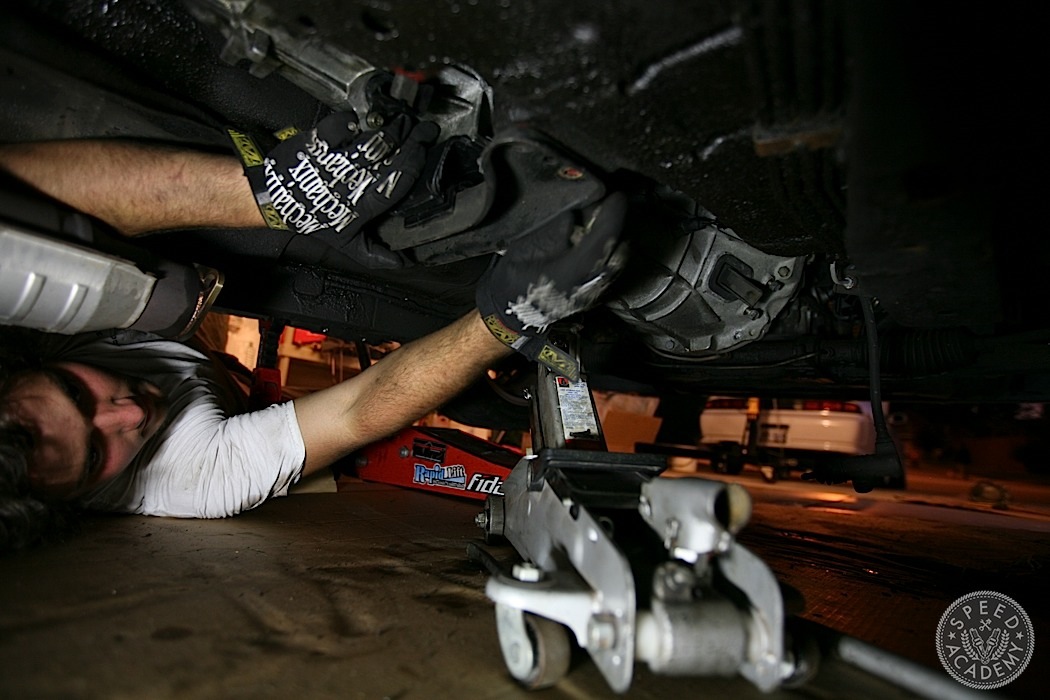 After that you can continue reinstalling the transmission cross member and securing it to the trans mount.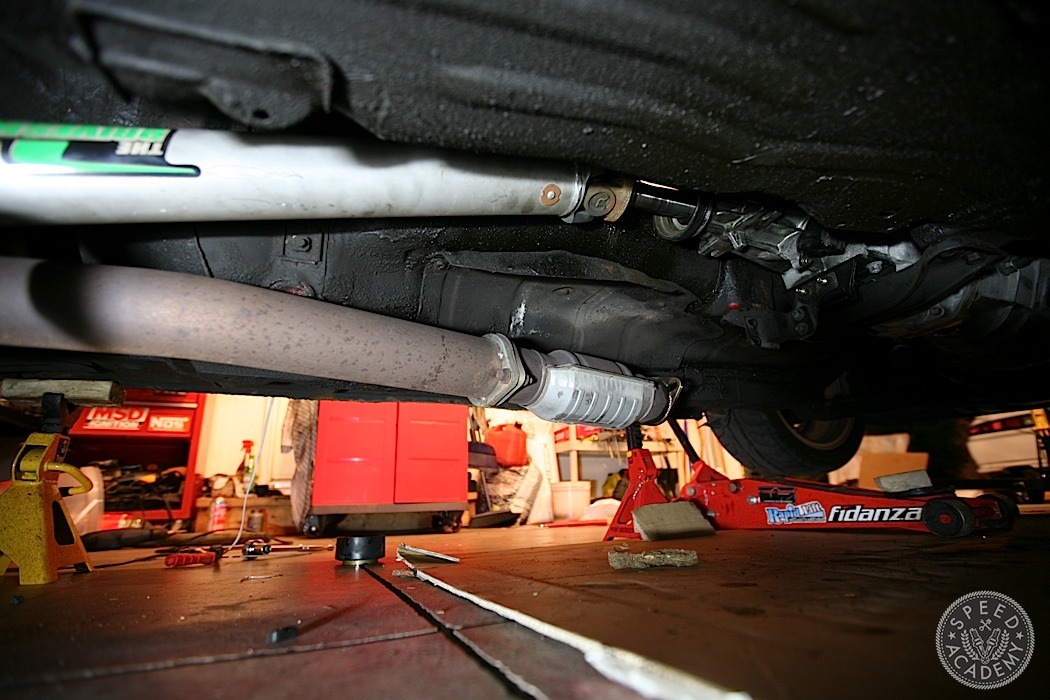 Slide the driveshaft back into place. You can reuse your old KA one which is great since that's a saved expense that almost all other engine swaps require. I've been using a DriveShaftShop one-piece aluminum driveshaft in all my S-chassis cars since its lighter than stock and gets rid of the slop associated with worn 2-piece drive shaft. As a bonus, it's also lighter!