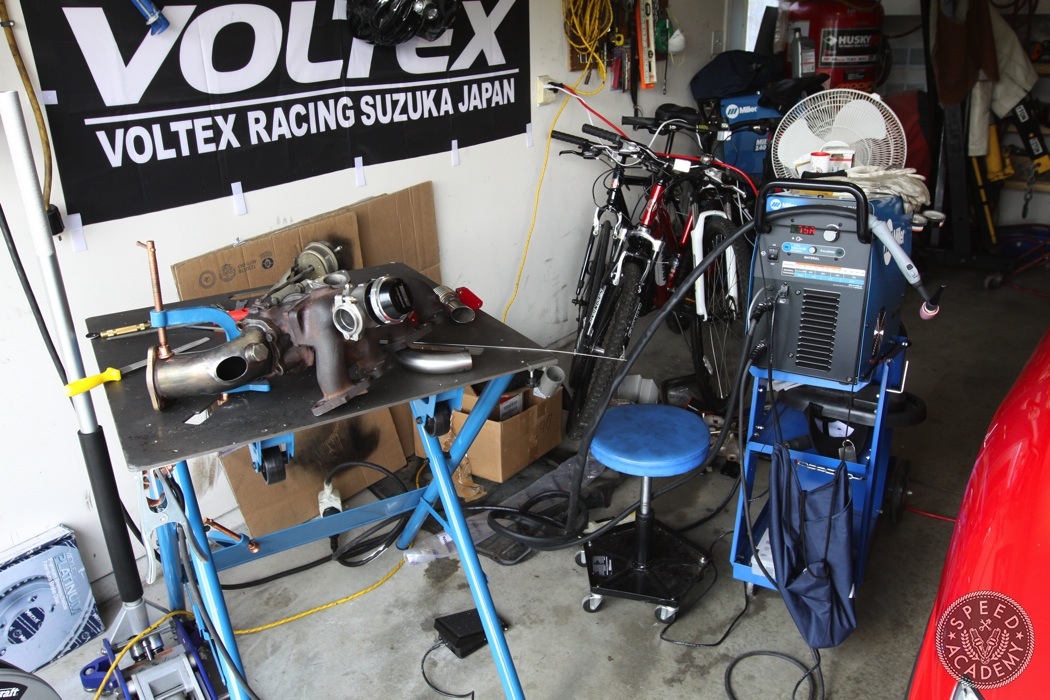 And with the help of my ever so useful Miller Diversion 180 Tig welder I got down to work.
And produced this piece. Notice that I have no 02 sensor which made this job so much easier. Running a standalone EMS has its benefits! Otherwise, I can imagine building a pipe around it would be tricky as space is already tight in this area.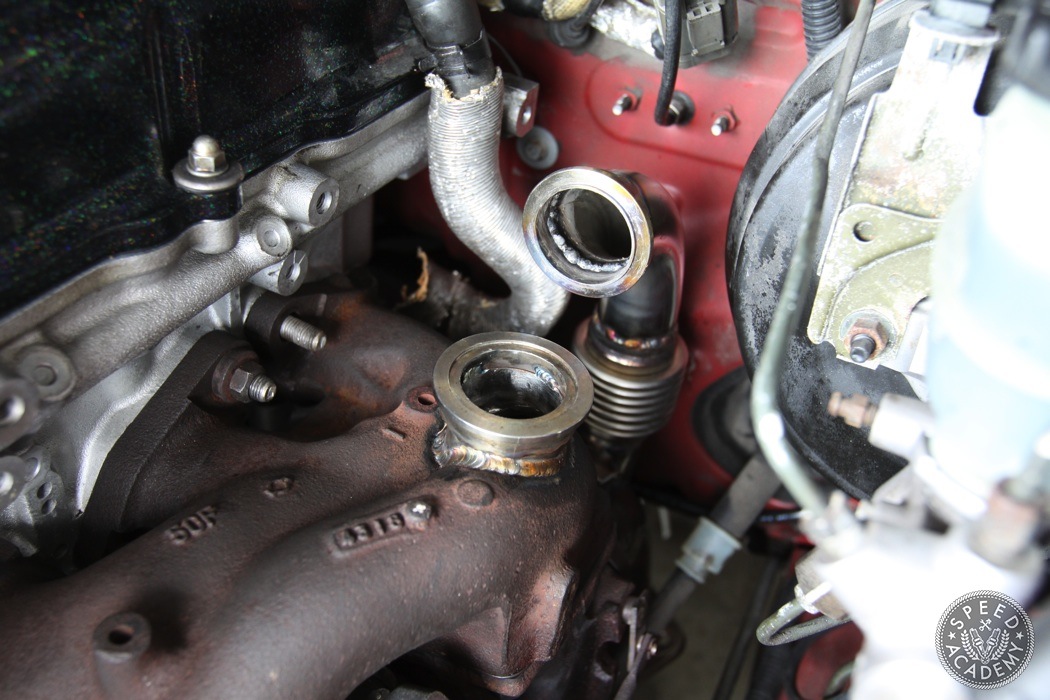 A quick test fit and success! Looks like this setup is going to work and fit just nicely.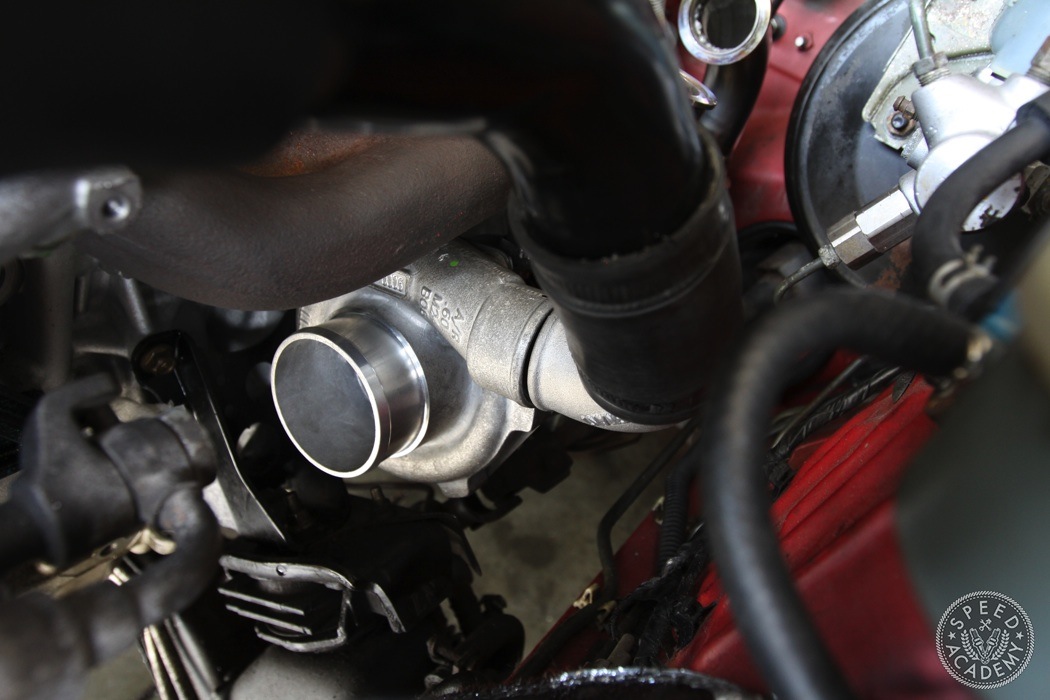 The only modification needed to make the GTX turbo work with the stock SR intercooler piping is a 90-degree elbow.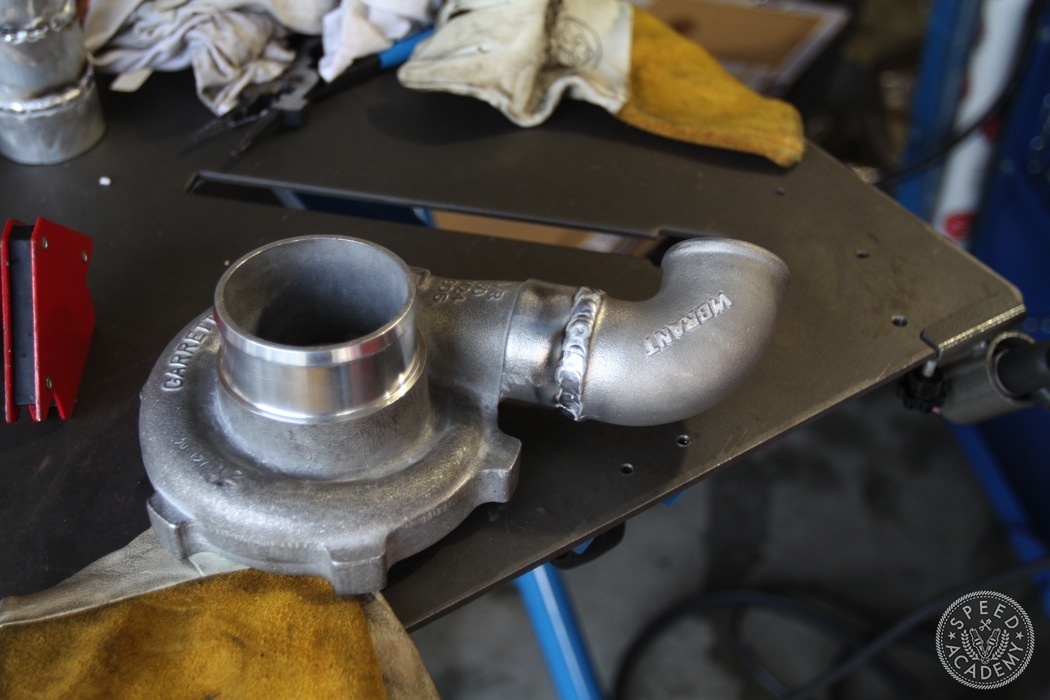 Vibrant came through once again with the right sized, tight radius 90-degree elbow. I can't say I weld a lot of aluminum so I was a bit nervous tackling the job but it looks to have worked out.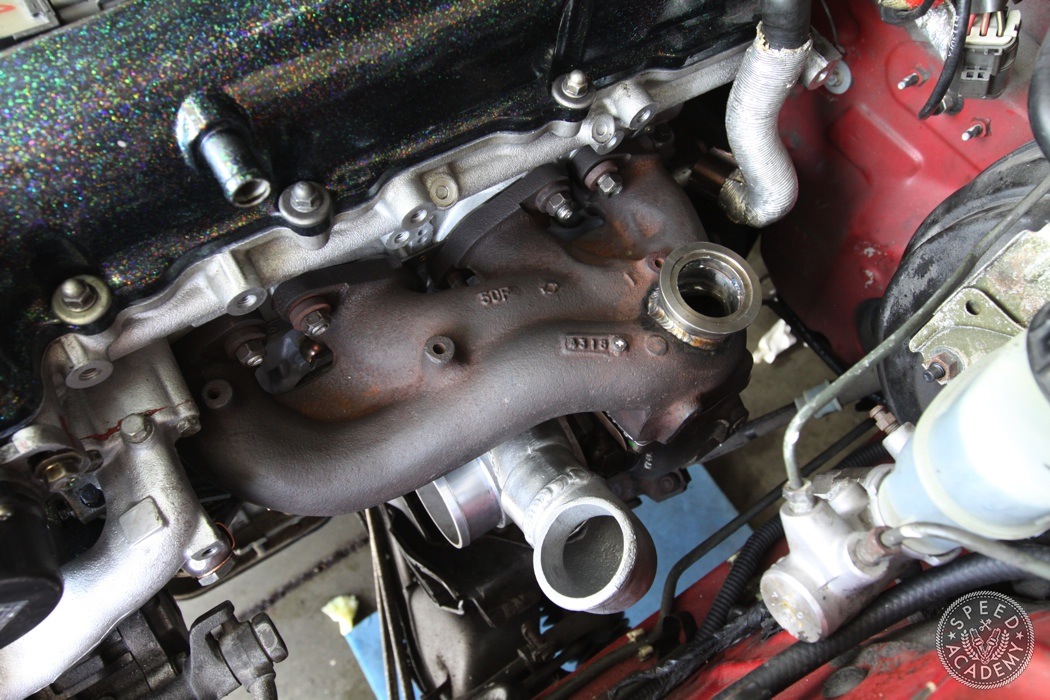 Sadly, my cherished HKS SR suction kit had to be ditched since it wouldn't work with the much larger 3-inch inlet on the GTX turbo. However, that gave me an excuse to fabricate a custom intake pipe.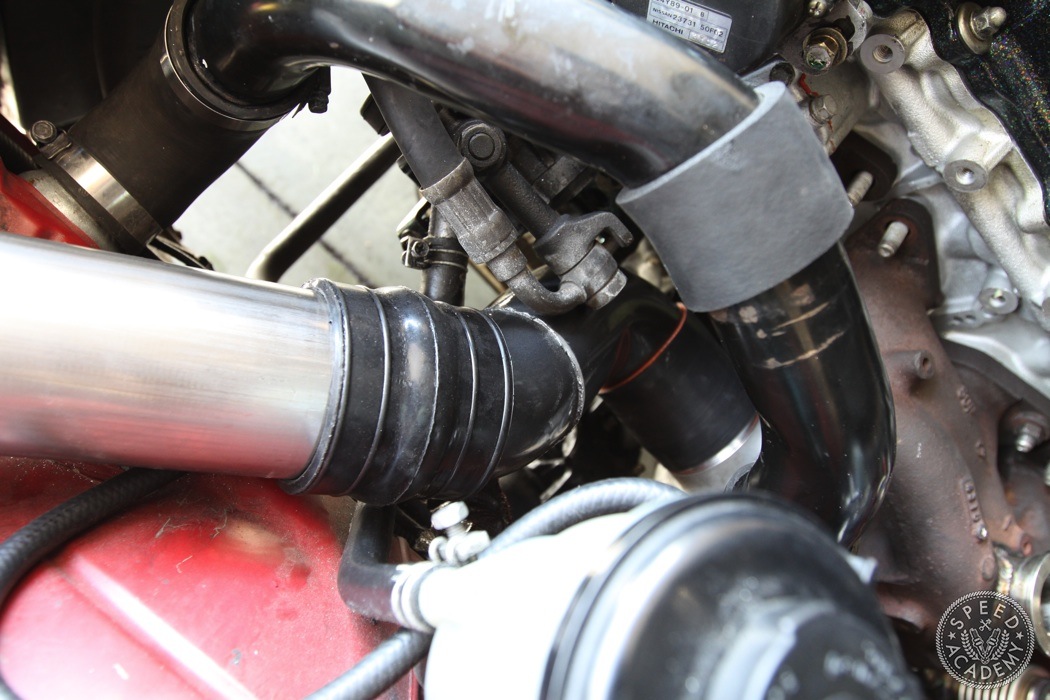 Rummaging through my random piping box, I found a 3-inch AEM intake that was meant for a K-Series Honda. After some cutting and trimming, I had a rough idea of how I would run the new inlet pipe.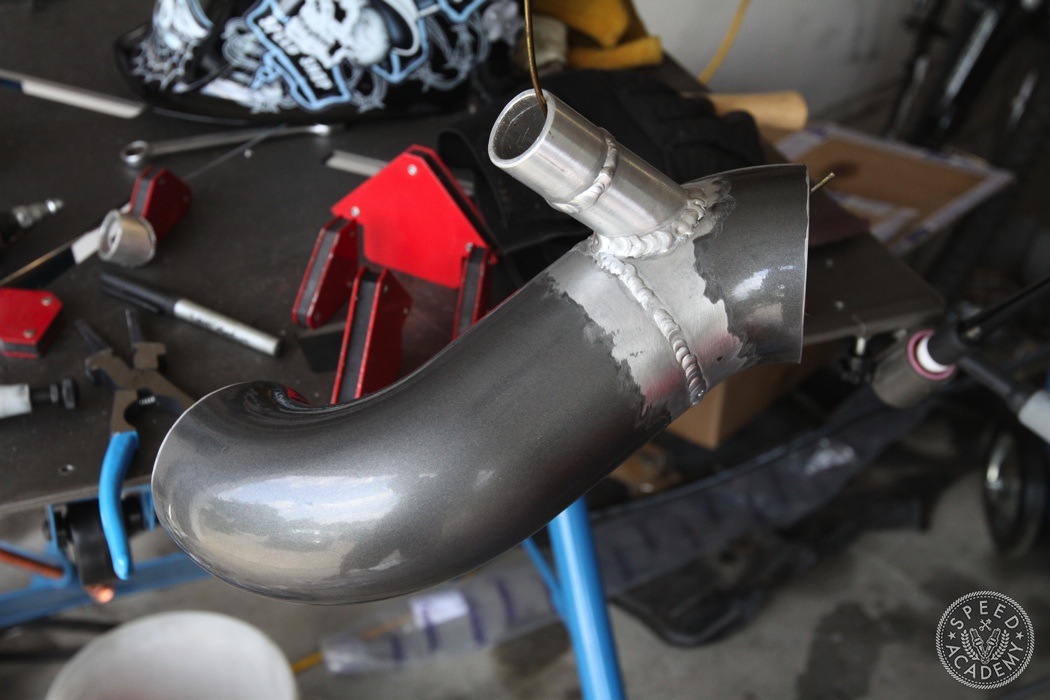 Since I recirculate my BOV (Yes, I actually hate venting to the atmosphere. What can I say I'm a low key kinda guy) I had to add a provision for the BOV dump into the pipe. This is what the final intake looks like welded up and ready for some paint.