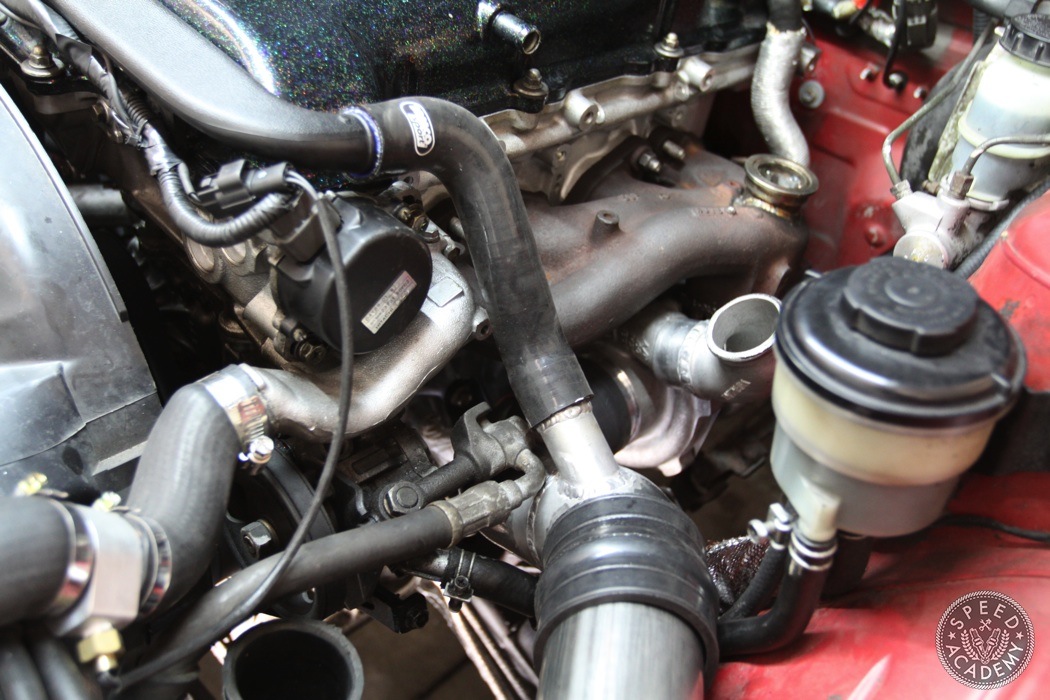 Here's a quick test fit to see if the BOV dump tube would work. I had to cut up a Samco Sport rad hose to mate the piping since the stock one wouldn't work.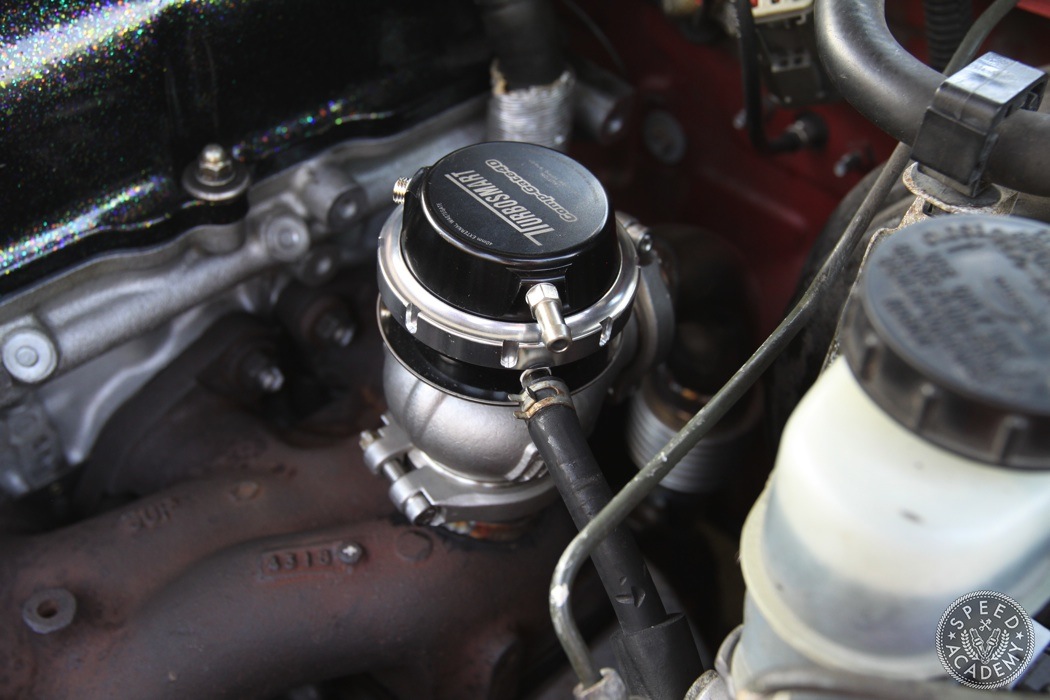 Turbosmart's Comp-Gate 40 wastegate was the perfect product for the tight confines of this setup. It's 40MM design is compact yet provides more than enough flow and heat-handling capabilities for my application.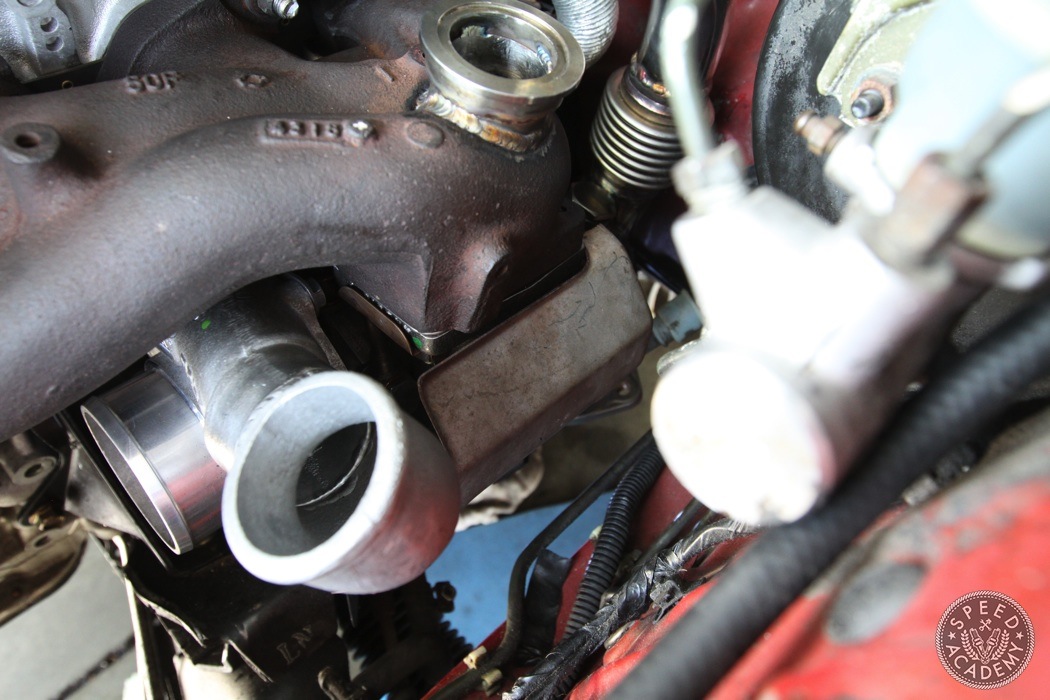 Oh and look at that! I was able to use the factory turbo heatshield, this will be a huge component of containing the heat produced by the turbo.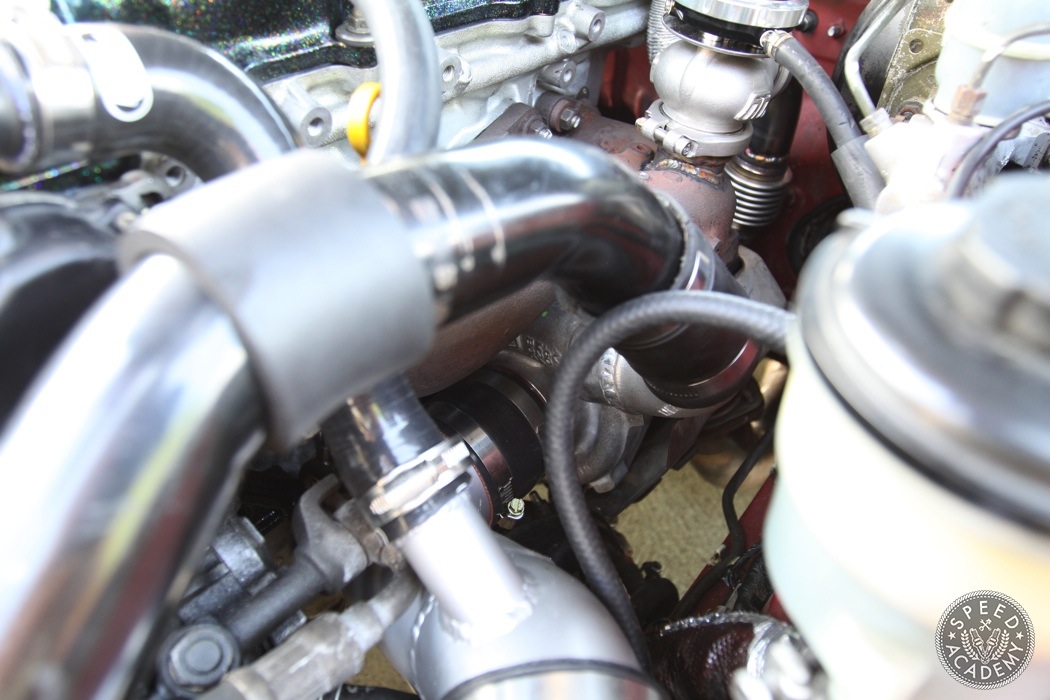 Here's a view of the almost finalized turbo setup. Looks right at home doesn't it?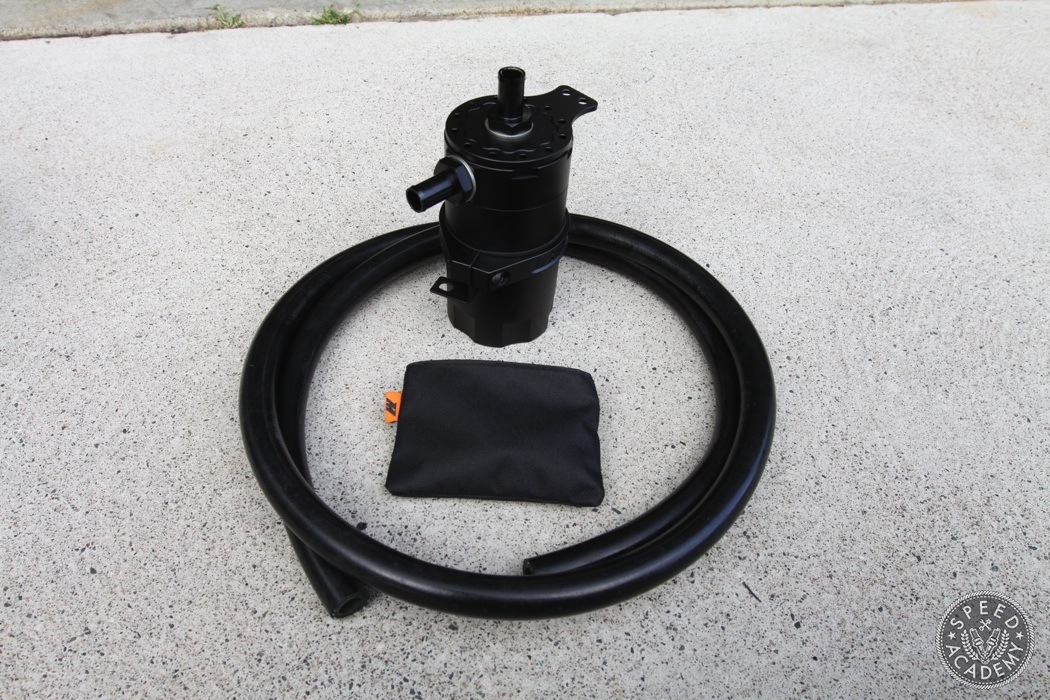 There was one more addition to the setup before everything would be buttoned down. A Mishimoto Baffled Oil Catch Can. Why a catch can? Well, the pressure control valve (PCV) runs directly to the air intake and as the intake creates vacuum, it ventilates crankcase pressure from the engine. The by-product is oil vapor which gets drawn into the intake. Over time it deposits a layer of oil inside your intercooler and piping and your engine ingests it.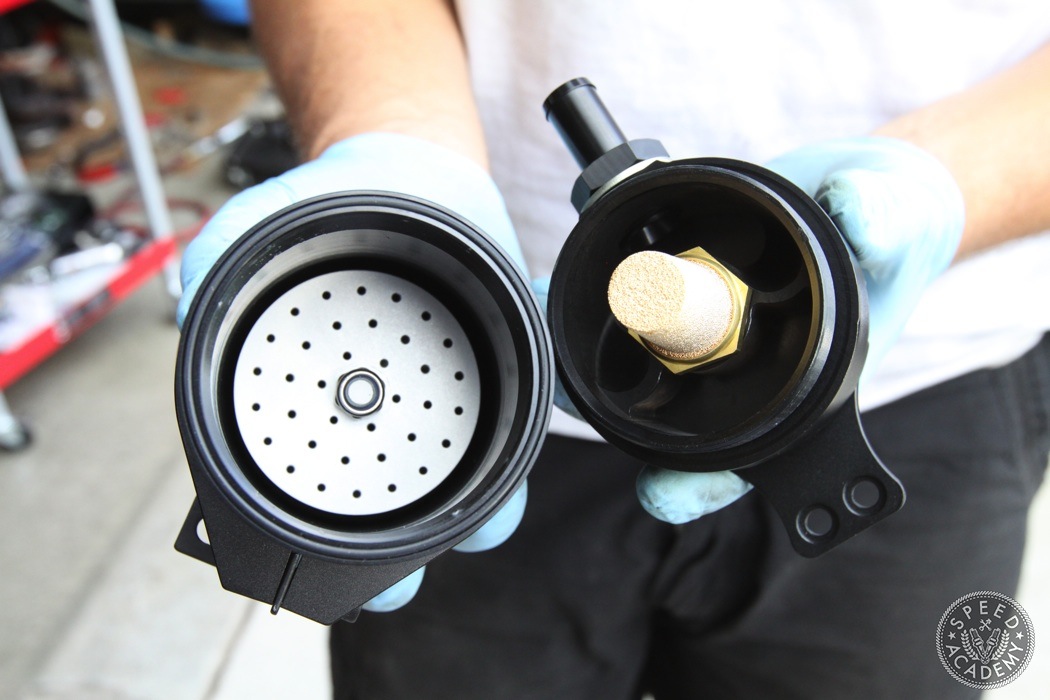 To combat this issue, a baffled oil catch can is added into the mix and oil particles as low a 40-micron are trapped through its bronze filter. Cleaner intake = better performing engine.
The catch can found its home next to the cold air intake for the turbo.