This is it! The last installment of our 2014 SEMA Show new product coverage. Our feet are bruised, our backs battered, but we made it to the deep corners of the convention to bring you everything and anything that seemed interesting and new.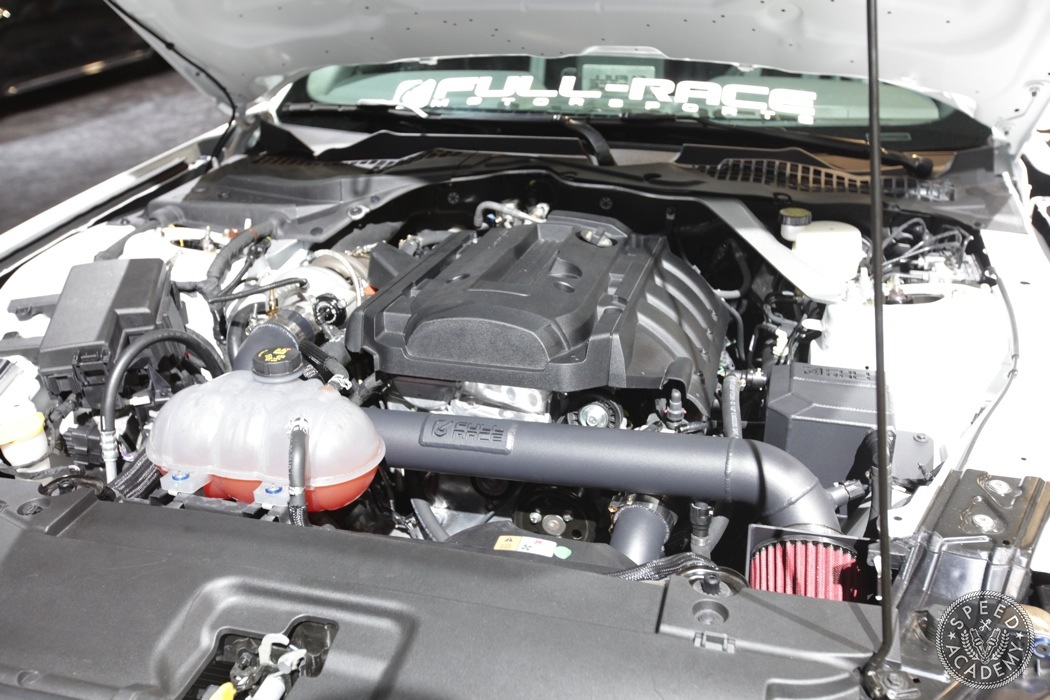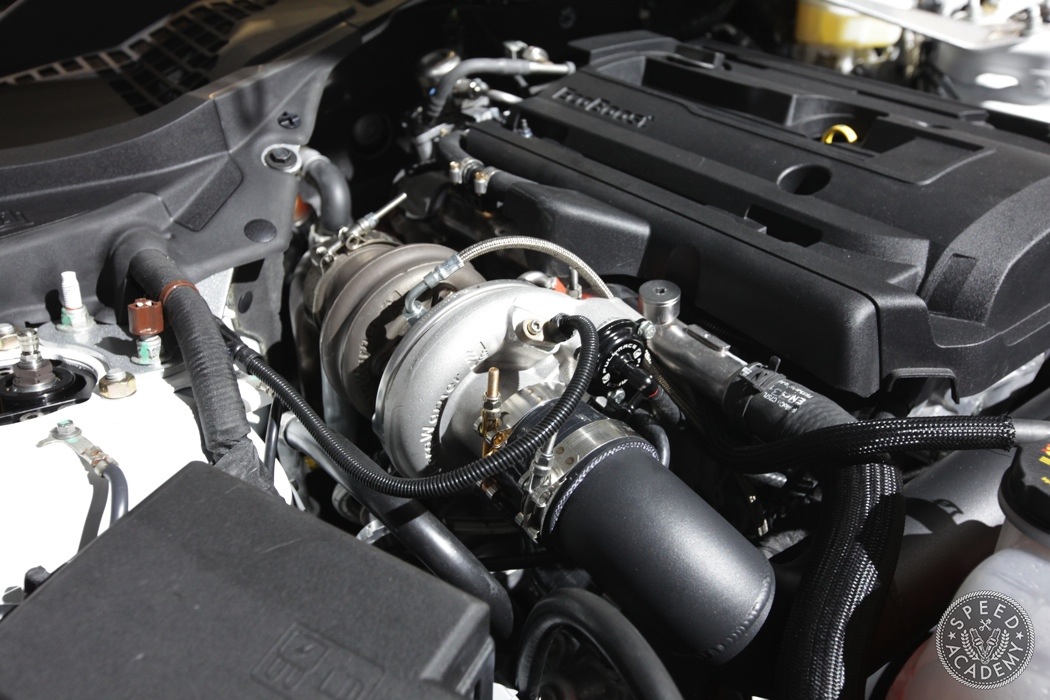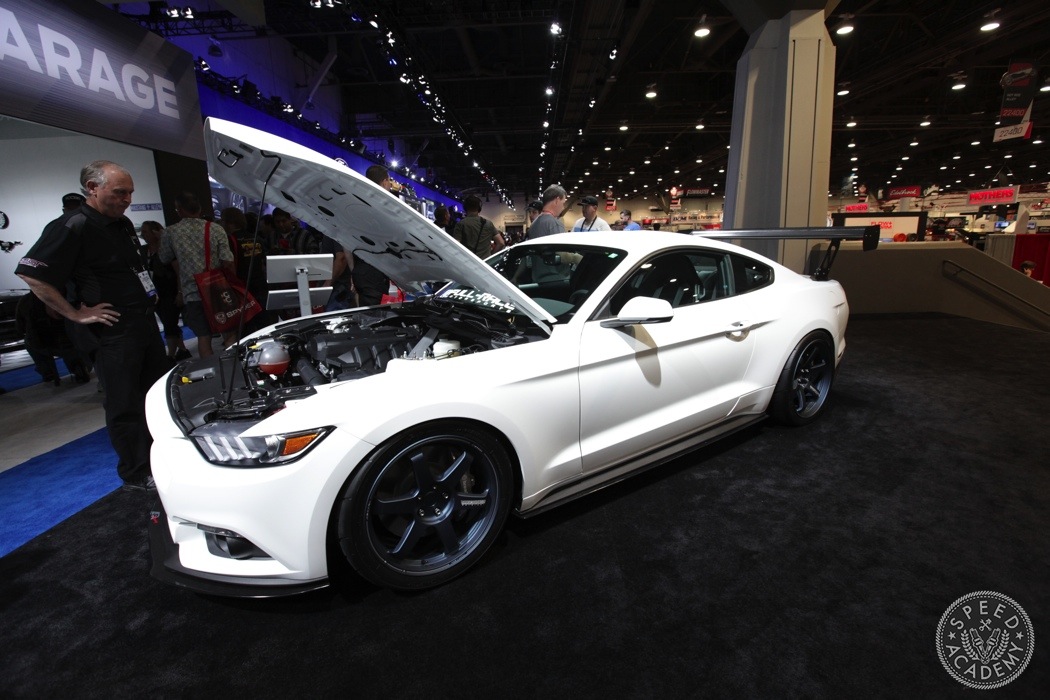 The new Ford turbocharged 4-cylinder EcoBoost engine in the Mustang is stirring up quite a storm. Especially this modified version from Full-Race Motorsports. They've built a custom turbo kit using a Borg Warner turbocharger and early estimated numbers are in the 450 horsepower range.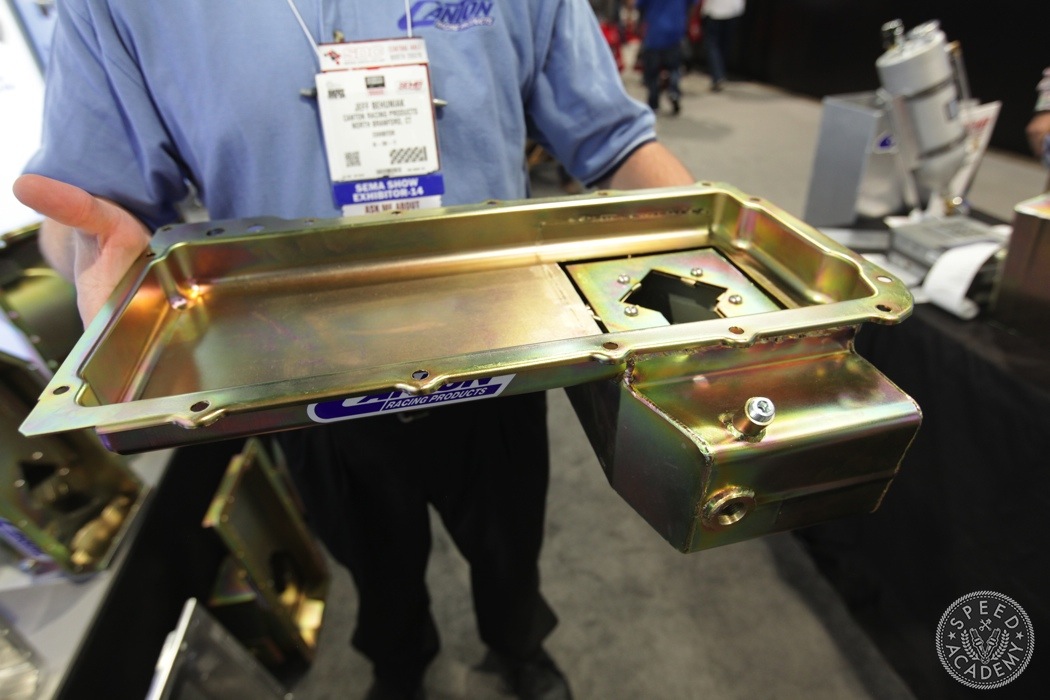 We spent a bit of time over at the Canton Racing booth, where they showed us a bunch of new products. This is Canton's baffled LS oil pan that is designed for swapped engine setups, like the 240SX.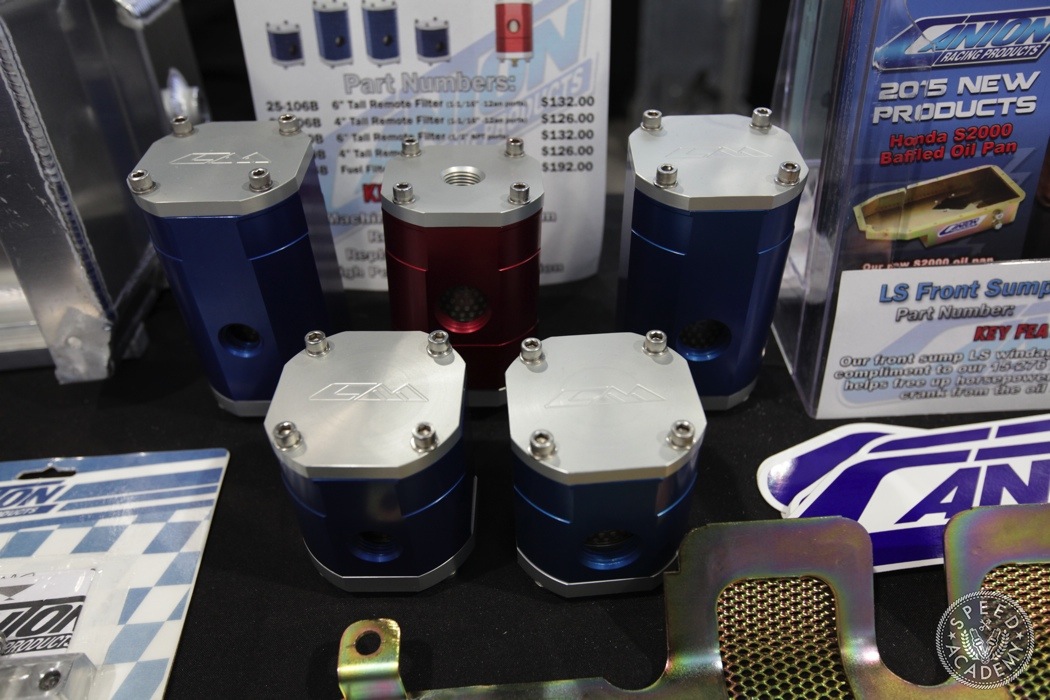 These Canton AN-fitting inline cleanable and re-useable oil filters are a great solution for engine swaps or purpose built race engines that need additional filtering.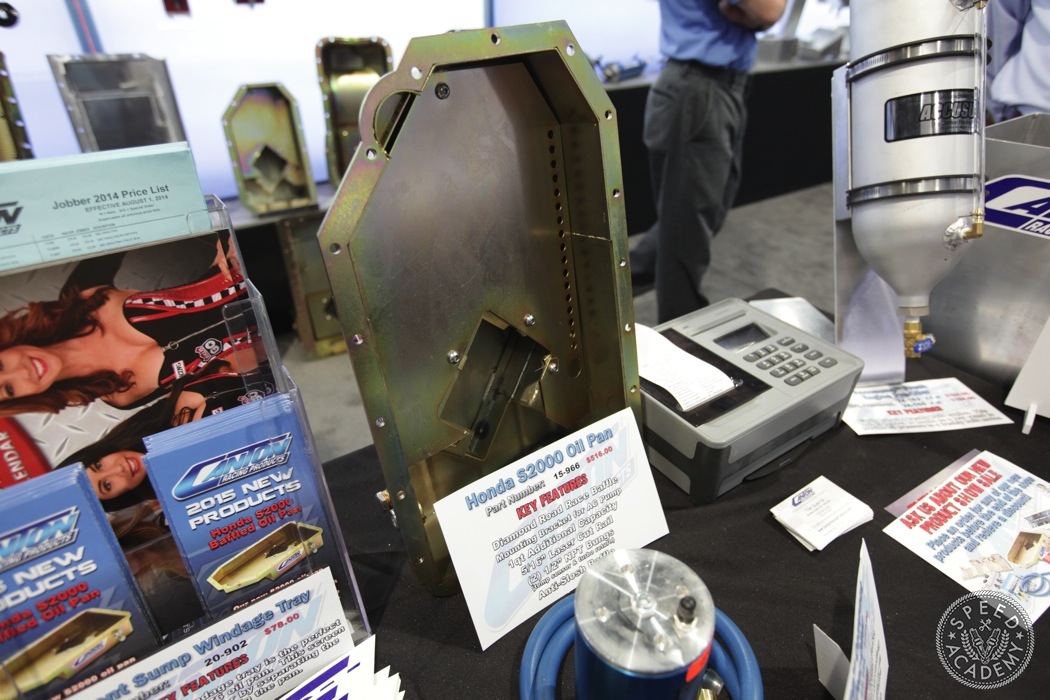 S2000 owners now have a great option for a baffled oil pan from Canton that also adds one quart of extra capacity.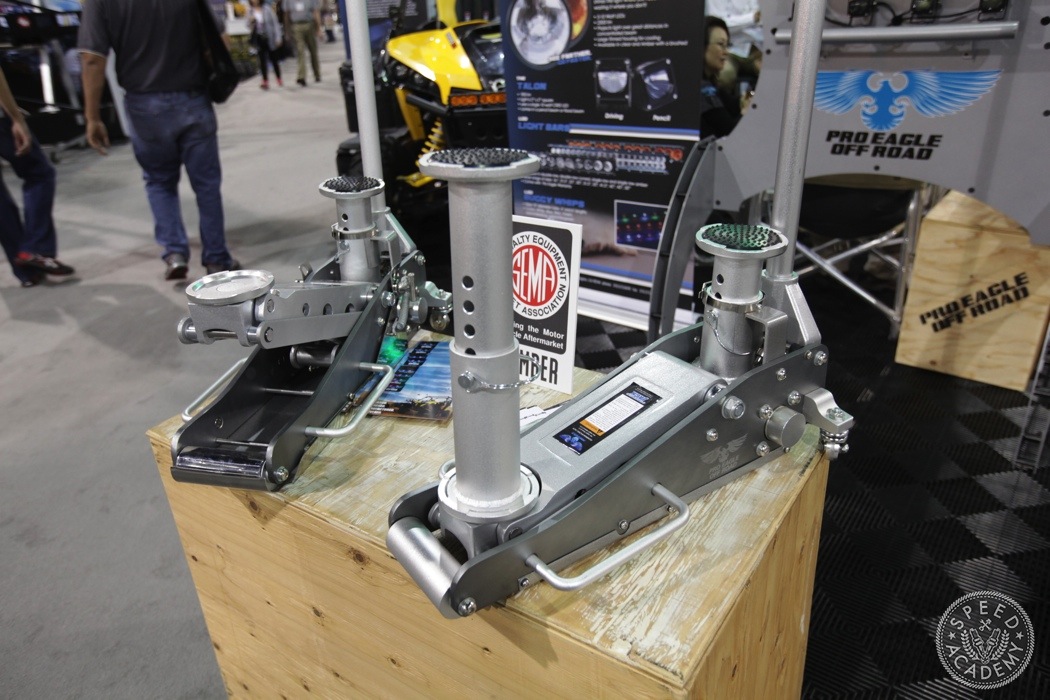 This may seem like an odd product to showcase but if you're working on a truck or need to raise a vehicle really high into the air then a jack extension from Pro Eagle Off Road is an ideal solution.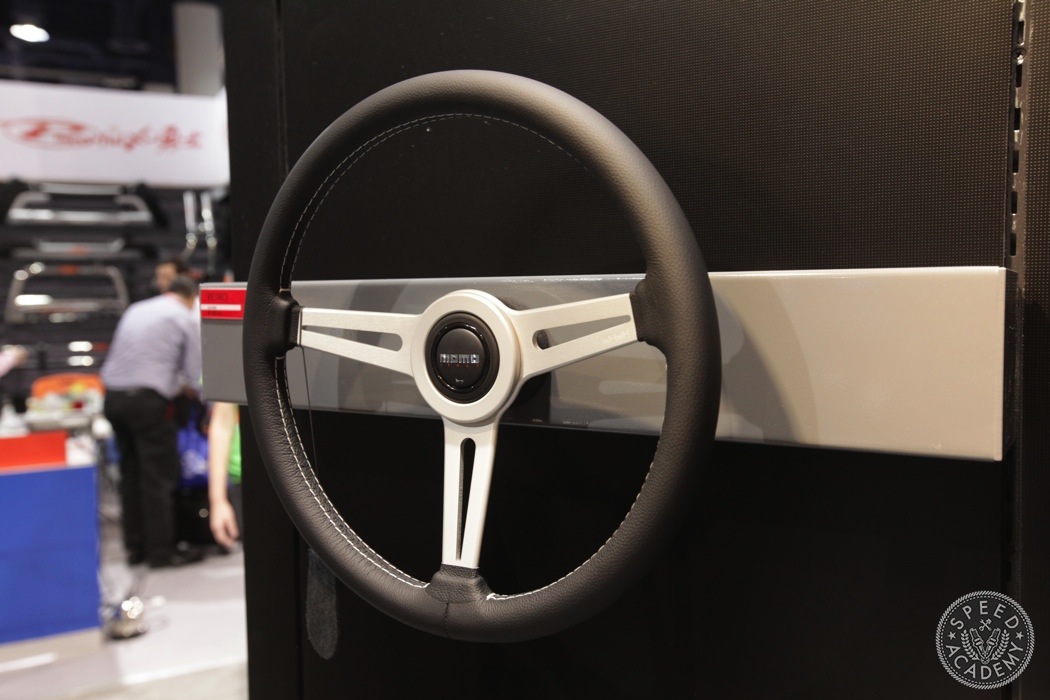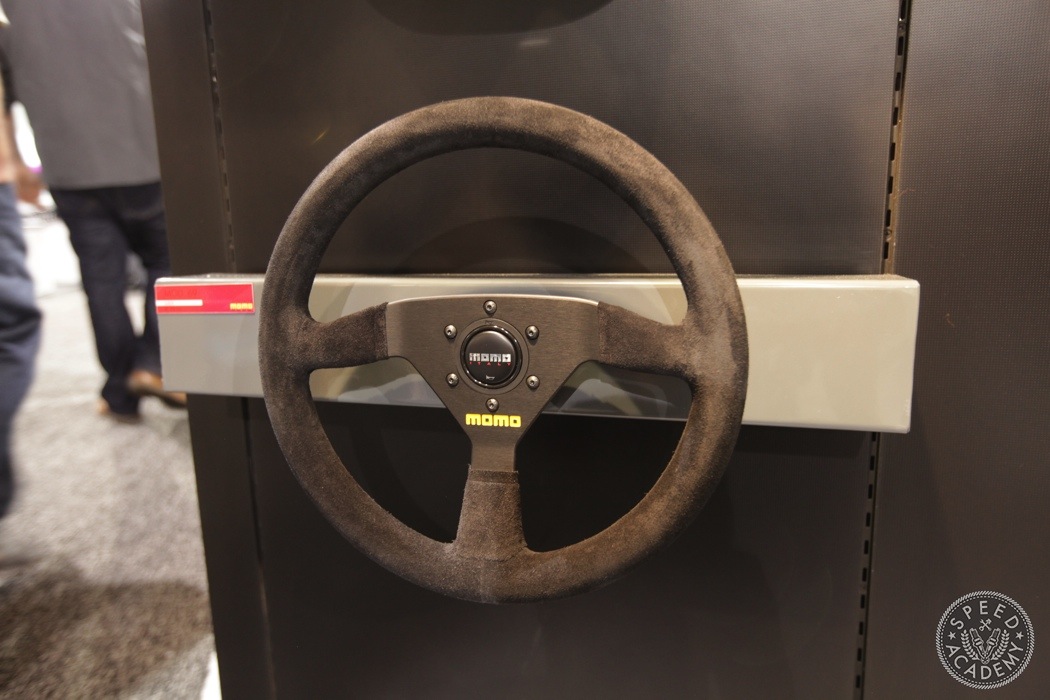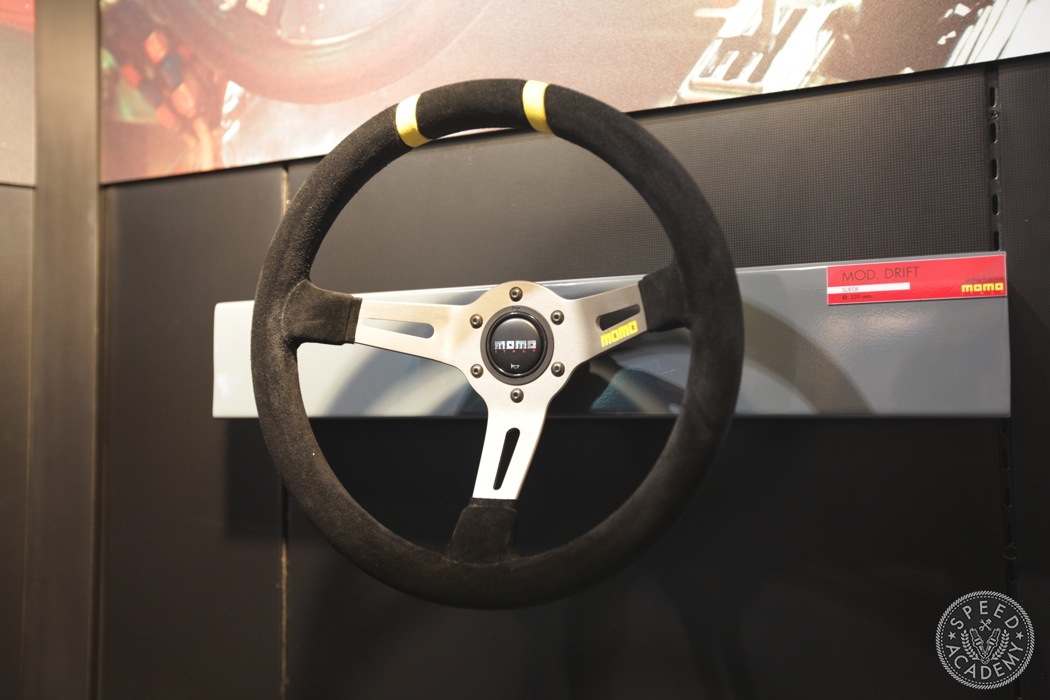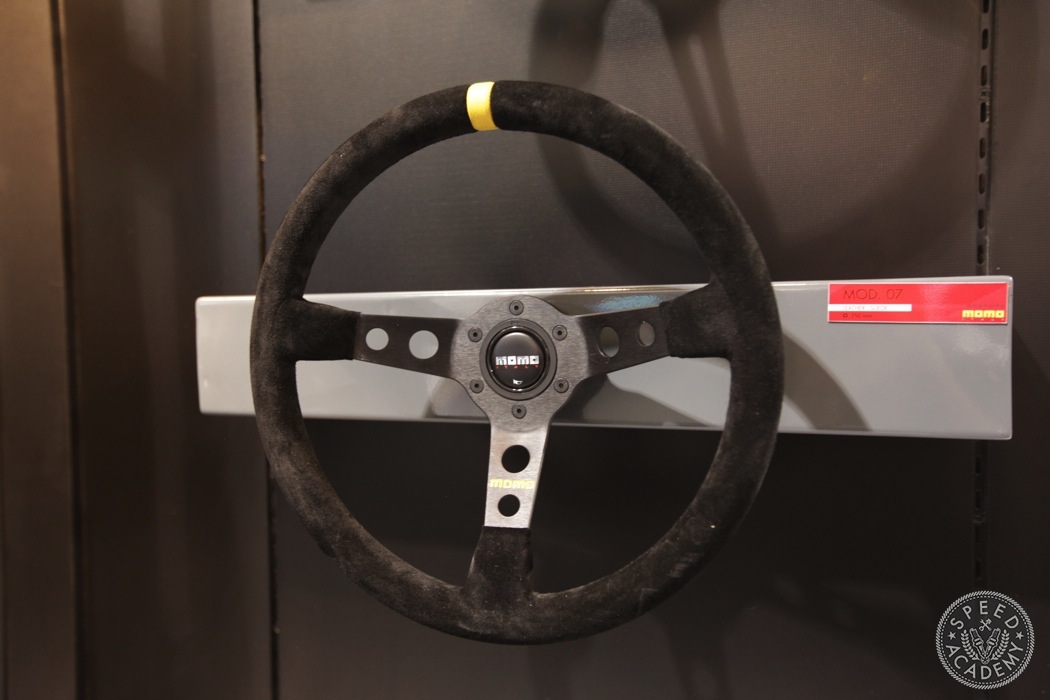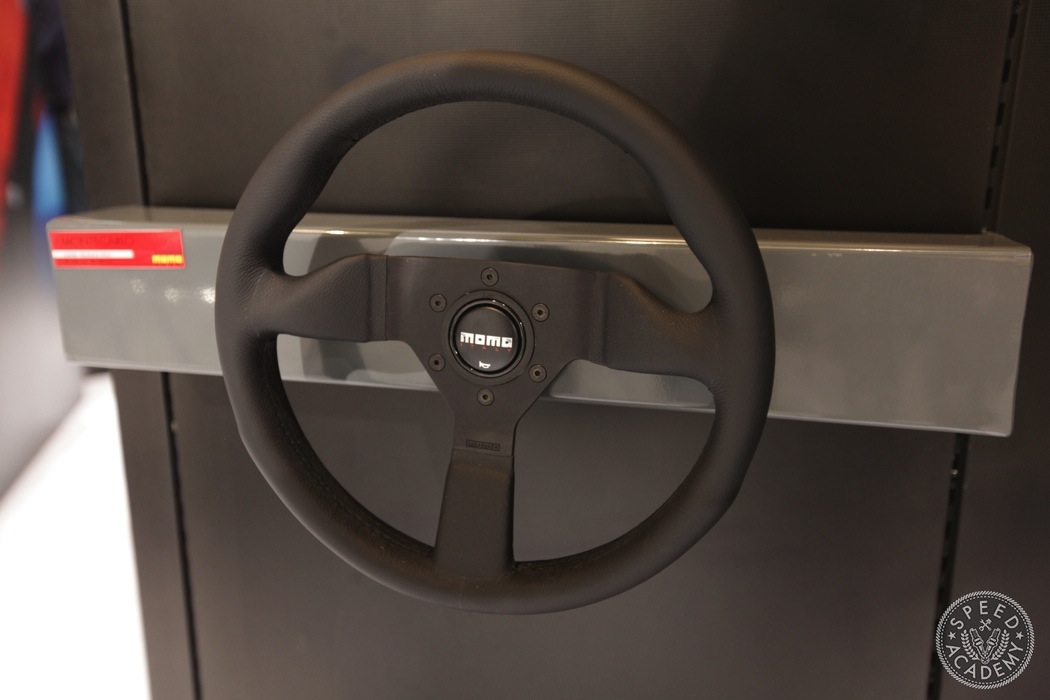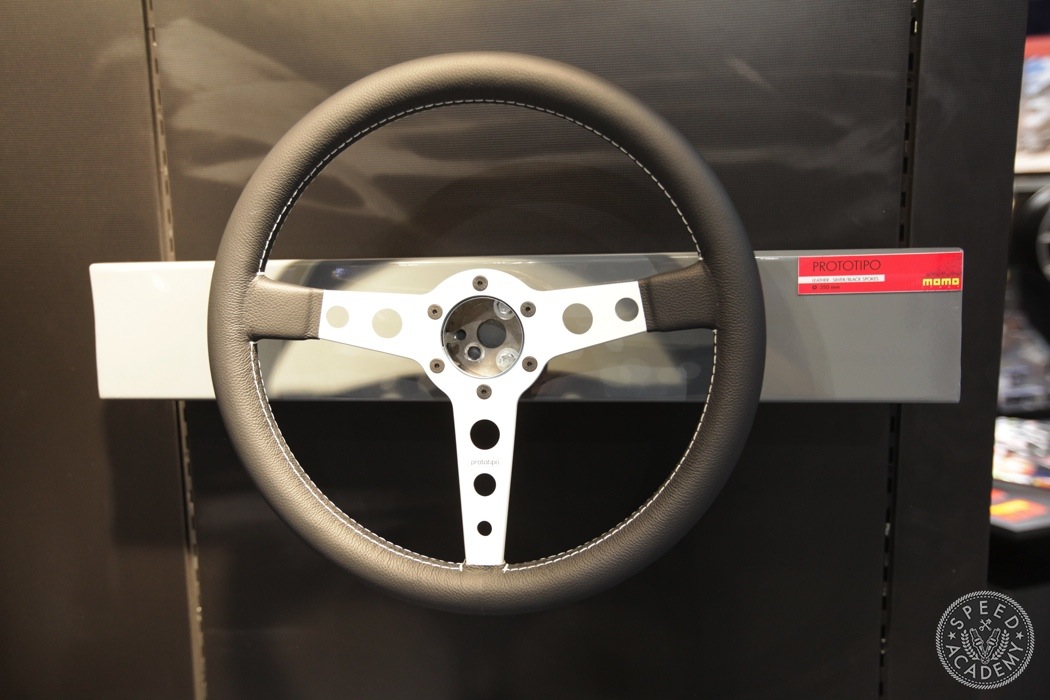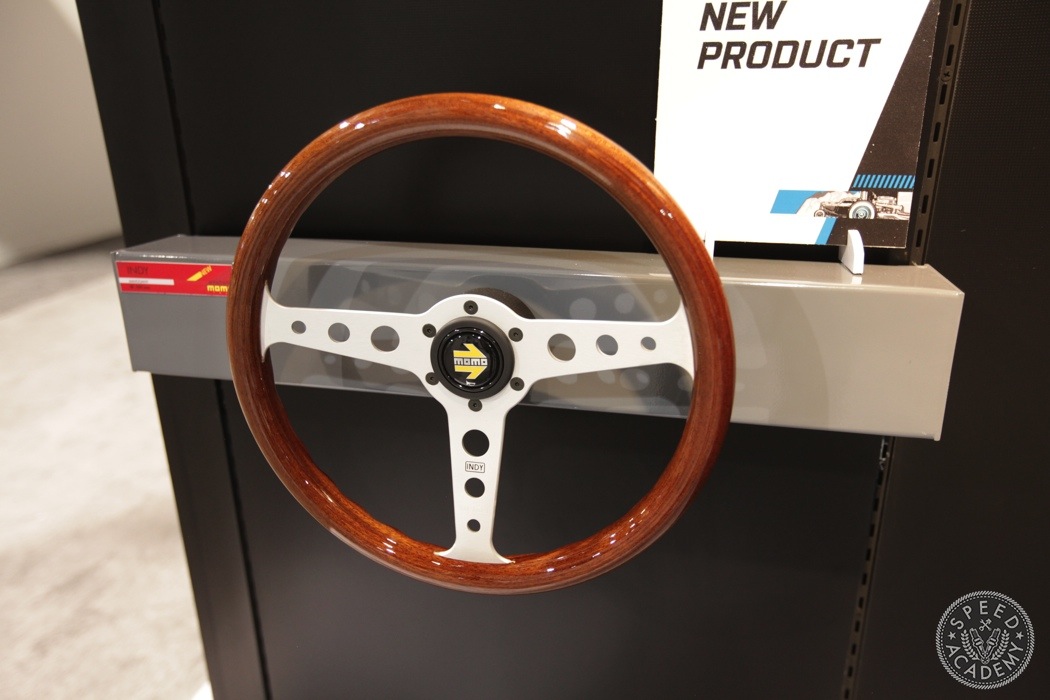 Momo had a plethora of steering wheels on display, ranging from full race spec to more classic styling. No matter what your style or preference, Momo's got you covered.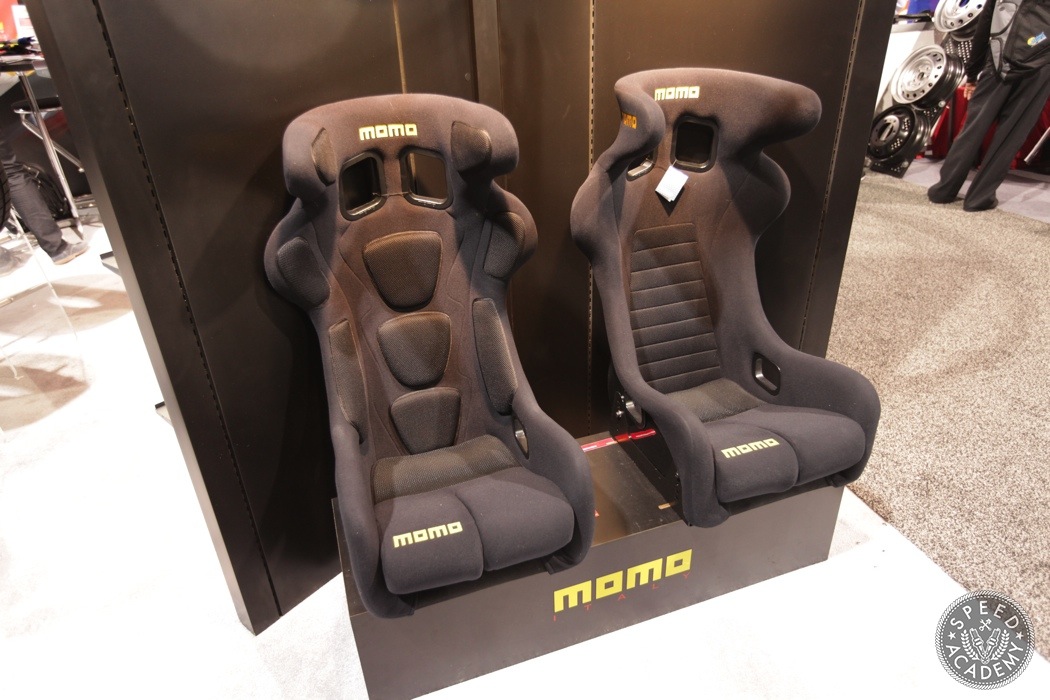 These Momo bucket seats were looking mighty comfortable with all the walking we were doing.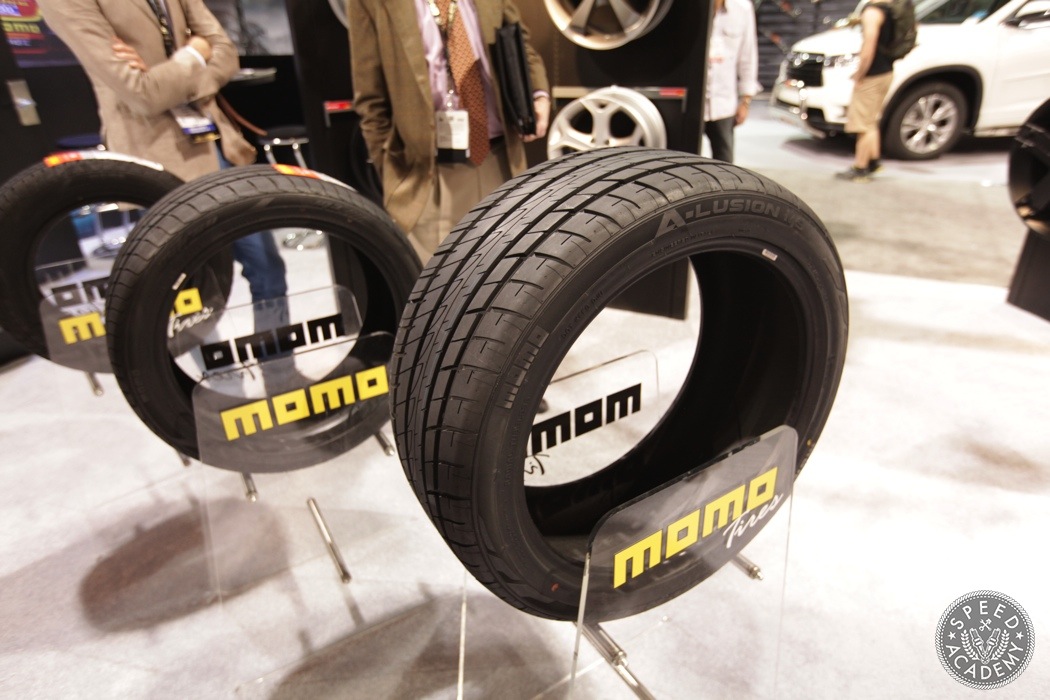 Did you know that Momo builds and sells tires? We sure didn't, so it came as a big surprise to see these at their booth.